We are thrilled to write this Korea Travel Guide! South Korea is one of the hottest travel destinations in the world, and every year millions of tourists have incredible adventures here. Certainly, there are a number of reasons why they have such an awesome time, and we believe the main one is how exciting the harmonization of traditional and modern Korean culture is. For example, you can enjoy stunning skyscrapers, ultra-high-speed internet, K-Pop, and beautiful old palaces and history all in one place.
We hope this Korea Travel Guide can help you have an amazing, safe, and memorable trip.
Considering the enormity of planning an entire Korea tour, we will focus on providing general tips and suggestions. Subsequently, a lot of the Korean tour tips will be related to Seoul, the overall most popular tourist destination.
Things To Do in Korea & Korea Travel Tips!
---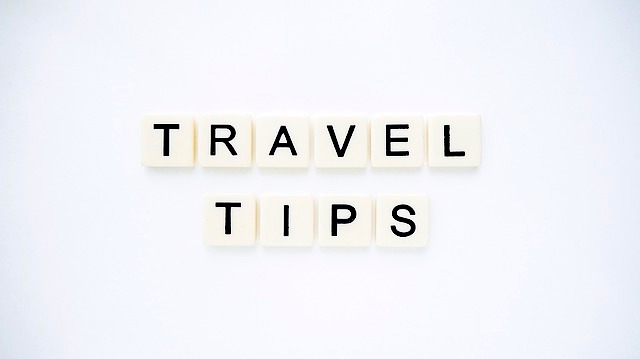 A Few Pre-Korea Tour Tips
Before we go ahead with some in-Korea tips, it is important to have a little understanding of what you must do in the preparatory stages of your Korea tour. Consequently here are a few tips:
General Information about Korea
Currency: South Korean Won (KRW)
Cash & Credit Cards
You will not need to carry much cash in Seoul because most stores take international credit cards (Visa, Master, etc.). In addition, you can withdraw cash from your international cards through easily accessible local ATMs for shopping at smaller stores.
Read about Korea Trip Budget.
Electricity Voltage: 220V AC
Visa: Check which Korean Visa you need according to your visiting purpose here. – Korea Visa Portal Navigator
Read How to Apply for Alien Registration Card.
Weather and Climate Just like most of the other parts of South Korea, Seoul is a lush green metropolitan city with amazing scenery. First, the weather is very humid and hot during July and August, but it can be freezing cold during the winter months. Therefore the best time to visit Seoul is in the spring when the cherry blossoms are at their peak. Second, the autumn months are also renowned for their amazingly vibrant foliage. For example in both seasons, the temperature ranges from less than 20 degrees Celsius and you can comfortably enjoy outdoor activities and site seeing. In conclusion, check Seoul Weather and Temperature Here.
Safety
South Korea is one of the safest countries in the world. Nevertheless, we still recommend getting travel insurance when traveling abroad because medical emergencies overseas can be really expensive. In particular, we recommend going with World Nomads as they are specialized in travel insurance.
Korean Culture
Language: Korean (Hangul)
Hangul is the official writing system of South Korea. In addition, it is a great challenge to learn commonly used phrases and words. For example, it may take a day or so of practicing through YouTube, but there are many helpful resources there for you to watch! Further, the rewards for learning a few key phrases are rich in terms of having a better understanding of the sites you are seeing, and practical benefits like being able to read menus and street signs. You can briefly understand how Hangul is made and how you read them in this article, "Hangul The Korean Alphabet, History, and Importance."
History of Korea
Having some amount of understanding of South Korean history and culture will help exponentially increase the worth of your Korea tour experience – as a matter of fact, you will love the culture, even more, when you have some context. Moreover, online sources are loaded with information and this video will briefly explain Korean history in about 10 minutes.
Tipping and Assorted Suggestions
In most places, tipping is not common and there is no obligation or expectation to tip in South Korea. For instance, my friend was surprised when a server politely refused his tip when he visited for the first time. Consequently, the only case you may want to consider tipping is to a travel guide, and you can ask the agency about their tipping policy before you book.
Calling a server loudly is not considered good manners in western countries, but it's a bit different in Korea. Firstly some restaurants have a call button on the table so that customers can call a server directly, especially as there is no designated server for your table in most Korean restaurants. Secondly, if they don't have a call button, you need to call them by saying "Yeogiyo" which means "Here" in Korean.
You should always take off your shoes when you enter a house. 
---
Korea Trip Planning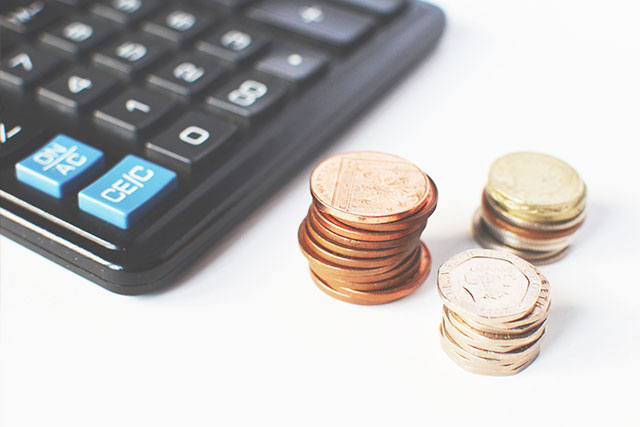 Korea Travel Budget
If it's your first time visiting Korea, it might be hard to estimate your overall travel budget. Subsequently here is a suggested average budget for a trip to Korea including accommodation, transportation, and food.
Accommodation
– Guest House (Bunk bed): $20~$40/night
– Entire House or Hotel (Studio): $60~$100/night
– Entire House or Hotel (two rooms): $80~$160/night
Flight
The cost of the flight depends upon your budget, flight duration, and preferences. Furthermore, the important thing is that the early bird ticket prices are less expensive than booking last-minute. For example, DY and I usually find the cheapest ticket when we travel abroad because we want to allocate our budget more to having experiences at our destination.
SIM Cards, Wi-Fi, and Staying Connected
SIM Card or Pocket Wi-Fi
It's hard to imagine traveling abroad without a smartphone these days.
Subsequently, it is advisable to book a Korean SIM card in advance through online sources to enjoy on the go connectivity. For example, you can pick them up from the airport and the cost of data is not high.
Must-Have Apps for Korea Travel
Google Maps doesn't work well in South Korea, so it's much better to download Naver Maps to help with directions. For example, South Korea is heaven for a variety of delivery foods, most of which can be ordered everywhere, including places like the Hangang park using your smartphone! Here are the recommended Must-Have apps to enjoy Korea in a safe and comfortable way.
---
Korea Travel Guide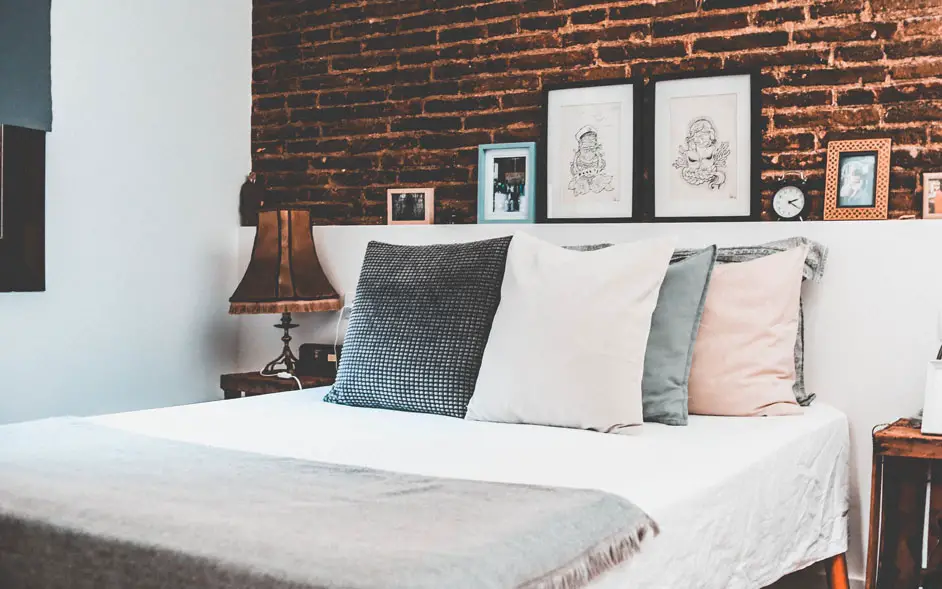 Where To Stay In Seoul
Choosing which neighborhood is the best fit for you depends on your priorities, interests, and budget. Also, Seoul is a city that caters to travelers at every price point. For example, you can find expensive 5-star accommodation as well as moderately to cheaply priced hotels, Airbnb apartments, guest houses, and even student hostels. Also, no matter what type of accommodation you are looking for, it is advisable to book well in advance and most lodging facilities allow online advance bookings and payment. Also, the purpose of your visit is the most important factor in selecting places. Finally, I would like to recommend to you the three most famous areas to stay in Seoul.
Hongdae Area (Hongik University Station)
Hongdae is famous for its trendy cafes, pubs, and nightlife for young travelers. Also, it's so much more than that. Originally, it was the epicenter of Korea's urban indie culture. Also, many famous artists started their careers here. For example, click here for details on how to get from Incheon International Airport to Hongdae.
Gangnam Area
Gangnam is Korea's glittering business and fashion financial hub that shows all kinds of the latest trends in Seoul. In particular, here you can enjoy and experience almost every aspect of Korea, such as nightlife, shopping, fashion, cutting technology, and more here.
Also here are three places you can consider staying and the Best Attractions in Gangnam.
1. Gangnam & Sinnonhyeon station area
2. Samsung station area
3. Jamsil station area
Also, check this article to get to Gangnam from Incheon International Airport.
Myeongdong Area
Myeongdong is close to Seoul City Hall, Insadong, Jongno, and Namdaemun. Firstly these areas are closer to mass transit facilities and most of the tourist attractions in Seoul such as the palaces. Secondly if one of your purposes for the trip is shopping, Myeongdong is the first place you should consider. For instance, Myeongdong Shopping Street is filled with tons of stores from huge and luxurious department stores to small shops selling various stuff at a reasonable price.
And it's not only for shopping. Thirdly are many famous historical places like the Gyeongbokgung Palace of the Joseon Dynasty. In conclusion, find the way to get to Myeongdong from Incheon International Airport here.
---
Transportation In Seoul
Seoul is famous for its convenient and fast public transportation services. Wherever you go in Seoul, you can walk to the subway station or bus stops in 10 minutes. Here's the instruction post "How you can use public transportation in Seoul."  But always the problem happens before you are used to the new system. So, we prepared the How to get to Seoul from the Incheon International Airport series.
Check out how to use public transportation and rental cars
Luggage Storage Services in Seoul
Carrying luggage or bags during sightseeing or activity is a hassle. You don't need to worry about Seoul. Most subway stations provide luggage storage services and there are several private storage services in popular places. Take a look at this post, luggage storage in Seoul. And, you can find the subway station near you that provides storage services. Check HERE to check how many lockers are available and how to use them.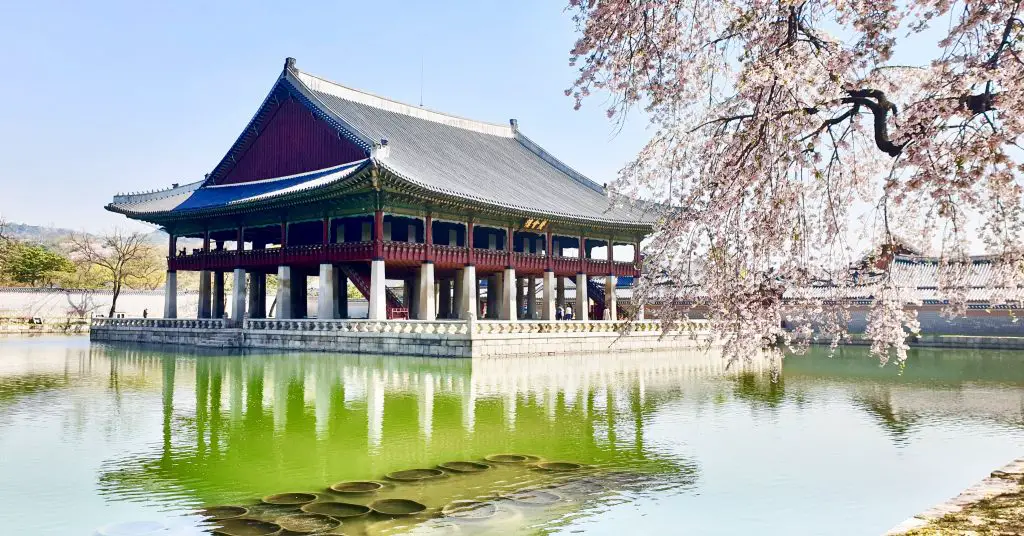 Things To Do In Seoul
"Things to do in Seoul" might be the main section of this Korea Travel Guide. Certainly, Seoul is one of the most exciting and diverse tourist destinations in the world, with a huge list of attractions. For example from day trips to historical monuments to enjoying the thrilling nightlife, there is something for everyone. Also here is a short list of things to do (of course you can customize the itinerary following your preferences) :
Travel Tip: 'Discover Seoul Pass' provides free admission to 35 and discounts to 29 attractions in Seoul.
A Day Trip through Korean History!
: Bukchon Hanok Village – Gyeongbokgung Palace – National Folk Museum of Korea – Insadong
If you already researched attractions in Seoul, you might have seen a lot of photos taken in Bukchon Hanok Village and Gyeongbokgung Palace. Firstly through this beautiful time travel, you will fall in love with Korean traditional culture and beauty. Secondly, after a long walk through Korean history, don't forget to visit a Korean traditional cafe and see the handmade souvenir items in Insadong.
A Day for Shopping and Korean Street Foods
: Namdaemun Market – Myeongdong Shopping St. – Cheonggyecheon – Gwangjang Market
Namdaemun market is famous for its attractive price and various products and Myeongdong is heaven for K-beauty fans. For example, several shops support immediate tax refunds as well, saving you money right away. Subsequently, after shopping, as you walk along the beautiful and ancient Cheonggyecheon stream, you will arrive at the Gwangjang Traditional Market. For instance, here you can enjoy a variety of Korean street foods. Bindae-tteok (빈대떡, mung bean pancake), raw octopus and fish, as well as Mayak-gimbap (마약김밥, similar to sushi), Dongtae-tang (동태탕, pollock fish stew), and a million other delicious things. Certainly trying raw octopus will be one of the most unforgettable moments of your life! If you are not that brave, we recommend you to try Bbindae-tteok with Makgeolli (rice wine), Dy, and I's favorite!
Check Best MAKGEOLLI Bars in Seoul: Traditional Korean Alcoholic Drinks.
Travel Tip: It gets very crowded on weekend afternoons & bring some cash.
A Day Trip to the Mountains in Seoul
: Bukaksan Seoul Fortress Wall Hiking – TongIn Market & Seochon Village – Namsan N-Tower
The Fortress Wall of Seoul is a good path for hiking lovers with a gorgeous daytime view. For example, we recommend you take the course from Malbawi Information Center to Changuimun Gate. Moreover, It takes about two hours and you should bring some water because there's nowhere to buy it along the route. In addition, after that, visit Tongin Market to try Korean Dosirak (도시락, lunch box). For example, you can find a man selling black lunch box containers with a how-to-use Dosirak Cafe instruction banner. In addition, Seochon is famous for trendy cafes and small workshops for young artists. Immediately after, move on to the Namsan N-Tower to enjoy a beautiful night view of Seoul. Finally taking the Namsan Cable Car up to the top is one of the interesting experiences of N-Tower.
A Day Trip to Gangnam Area
: Lotte World – Seoul Sky – COEX – Bongeunsa Temple
Gangnam refers to the streets near the Gangnam station in a narrow sense but sometimes it means a bigger area including Jamsil, Samseong, Chungdam, and Sinsa-dong. Firstly Lotte World is a huge amusement park complex with theme parks, an aquarium, shopping malls, restaurants, theaters, and the Seoul Sky viewing center. Secondly, the view from the glass observatory at 555 meters up will show you gorgeous scenery. Thirdly COEX is Seoul's greatest exhibition venue and a tourist attraction with a lot of malls, the Byeolmadang Library, and SM Town at COEX Artium. Finally, if you want to feel an oriental atmosphere in the heart of the metro city, Bongeunsa temple is a great choice. In conclusion, check out the best Attractions in Gangnam.
A Day Trip to understanding Korea
: The War Memorial of Korea – Itaewon – Hangang Park
The War Memorial of Korea is a museum that chronicles Korea's modern history including the Korean war. Nearby there are many things to do in Itaewon which is a gathering place for foreigners, international products, and restaurants. Also, there are a dozen riverside parks in Hangang. Further people enjoy their time walking and having meals at the riverside park with their family and friends. In addition, there are many festivals and state f the art sporting facilities. For example, click here to find festivals or events in Hangang or just hang out on the grass of the riverside having ChiMac (chicken and local beer!). 
Other Things To Do in Seoul
The National Museum of Korea, Trickeye AR Museum, and the Grevin Museum: For art and history lovers
Hanul Park, Seoul Forest, and Bukhansan National Park: For those who love nature
Best Attractions outside of Seoul
Classes in Seoul
Must-See Performances in Seoul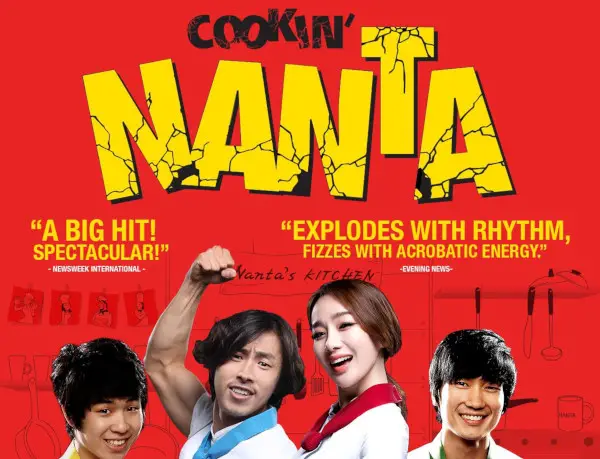 Korean Food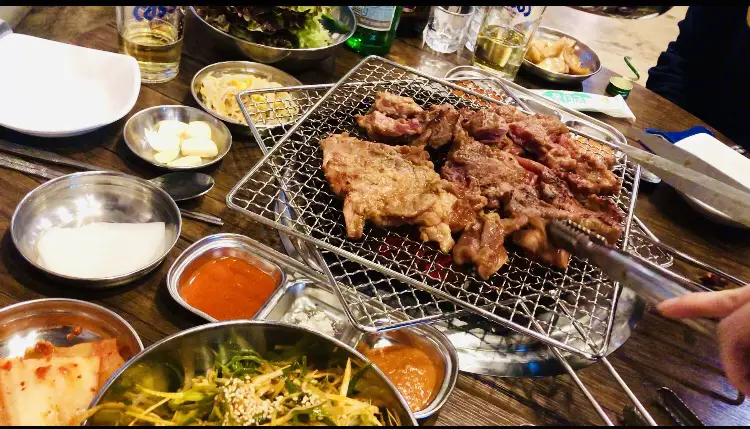 Trying new food is one of the biggest reasons we travel abroad; delicious food always makes us happy! 
Famous Korean Food
Kimchi is a unique Korean dish made by washing, draining, salting, seasoning, and fermenting vegetables. It is served at every meal.
Korean BBQ is one of the best culinary experiences you can enjoy on your Korean tour. And the presentation is always the most amazing and artistic (so is the taste).
– Dwaeji-Galbi: Pork spareribs butterfly cut, marinated in a sweet soy sauce mixture, and chargrilled.
– Samgyeopsal: Fat-streaked pork belly grilled and dipped in ssamjang (쌈장, red soybean paste dip). Also eaten wrapped in lettuce leaves. 
– Bulgogi: Beef marinated in soy sauce, honey, onion, garlic, and then grilled.
Bibimbap is a dish made of various vegetables and ground meat. ㅛou should mix all of the ingredients with spicy gochujang (red chili pepper paste) and sesame oil.
Jeon refers to seafood, meat, or vegetables, thinly-sliced or chopped, seasoned, coated with flour, and pan-fried in egg batter. Bindaetteok is a kind of Jeon.
Jajangmyeon is a Korean-style Chinese food, which is prepared by slicing pork, onion, and seafood served on noodles with Chunjang (Chinese Soybean Sauce).
Tteokbokki is thin rice cakes stir-fried in a spicy gochujang sauce with vegetables and fish cakes.
Naengmyeon is buckwheat noodles served in a chilled meat-based broth.
Japchae is glass noodles stir-fried with beef and assorted mushrooms and vegetables.
There are thousands of delicious and authentic restaurants on the road wherever you go in Korea. For example, we strongly recommend you visit the three kinds below. 
Korean BBQ
Korean Street Food in Traditional Markets: For example Gwangjang Market.
Hanjeongsik Restaurant
Hanjeongsik is a modern contemporary setting where traditional cuisine is served. You can taste a variety of Korean dishes based on historical recipes. Keep in mind that most Hanjeongsik restaurants are expensive.
Travel Tips. In particular, we picked the best Korean restaurants in Gangnam and Hongdae areas. Plus, there are many guided food tours on sites like KLOOK or Trazy.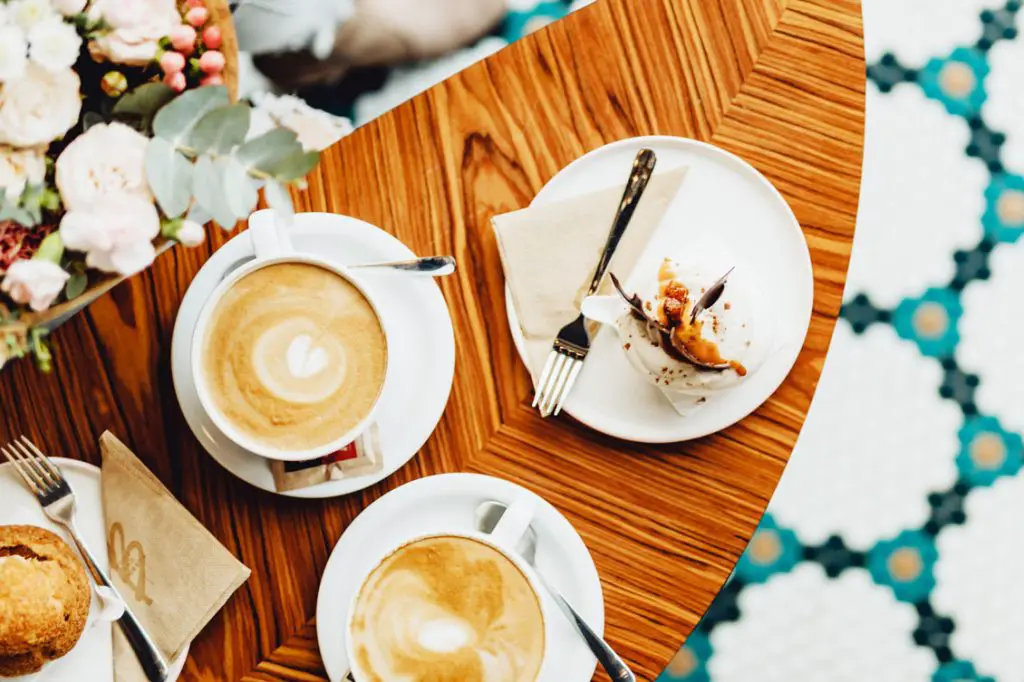 Cafe Streets in Seoul
Here are the most popular Cafe Streets in Seoul. Check out this page to get the best Instagramable Cafes in Seoul we choose.
Yeonnamdong Cafe Street (Hongdae area)
Garosugil Cafe Street (Gangnam area)
Ikseondong Cafe Street (Jongno area)
Must-buy Items in Seoul
K-Pop and Character Merchandise
There are several places to purchase K-Pop merchandise in Seoul.
Myeongdong: Myeongdong Underground Shopping Center, Buru's Ddeurak
Dongdaemun: K.Art Offline Store
Gangnam: SMTown at COEX Artium
Line Friends & BT21 Store: Hongdae, Myeongdong, Lotte World, Itaewon, Garosugil, Incheon Airport DFS, etc.
Kakao Friends Store: COEX, Hongdae, etc. Find a Kakao Friends store near me.
K-Beauty Cosmetics
K-Beauty is another wave of Hallyu because of product quality. Further, there are a lot of cosmetic shops on the shopping streets in Seoul, such as Myeongdong, Dongdaemun, Gangnam, Itaewon, and Hongdae. Check the best face sheet masks here before you go shopping! And for more information including the best Korean moisturizers, exfoliators, and cleansers, head here.
Hanbok (Traditional Korean Clothing) and Crafts
There are many Hanbok and traditional craft stores in Insadong, Bukchon, and Samcheongdong area. Certainly purchasing a destination's traditional clothes and goods is always an excellent choice for first-time visitors. Read more about How to rent a Korean traditional dress Hanbok.
Food
Seaweed, Kimchi, snacks, and instant noodles are the most popular foods to buy as souvenirs. Particularly we'd like to recommend purchasing Ginseng products for your parents or friends. Also because Korean Red Ginseng is famous for boosting the immune system of the body, it's a great gift to bring home.
Read Top 11 Must-eat Traditional Korean Food – Updated 2022.
Traditional Korean Liquor
Soju and Makgeolli are Korea's most popular alcoholic beverages. For example, famous brands of soju are Andong Soju, Munbaeju, and Hwayo. Subsequently, it would be a great souvenir if you bring one bottle to your country so that you can recall the memories of your trip to Korea!
For more must-buy items in Korea, head here!
---
Here are just a few tips to make your Korea trip more rewarding. Also, this content is just to give you a head start on a Korea tour. In conclusion, plan your Korea trip well in advance to make the best use of your time and money. A neatly planned trip will be more enjoyable and less expensive.
In conclusion, if you have any questions about traveling to Korea, don't hesitate to ask us using the below comment section.
Best of luck.
DY & Jay
You may also like: