Korea is very well known for its tradition. Many people have heard about the traditional dress of Korea. But some people. might be unaware of Korean traditional attire. Let's explore all the things about Hanbok which refers to the "Korean clothing". It is the most popular traditional outfit in Korea. Let's find out what is Hanbok and how to rent Hanbok for your life-photo in Korea.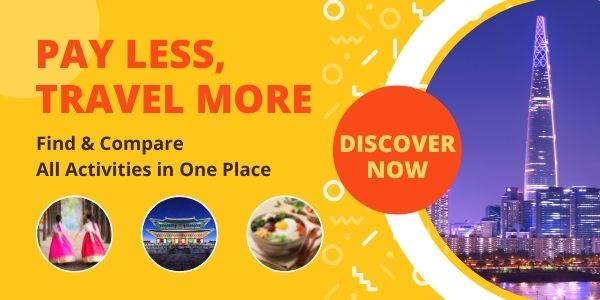 What is Hanbok & How to rent it
What is Hanbok?
Hanbok refers to the traditional dress that is worn by the Koreans on special occasions or when there is any great event in life. We consider this as formal traditional attire. Hanbok is known for its vivid colors, the curve which almost seems like an umbrella, and the straight lines which make it so elegant and attractive. It looks still very beautiful even for me, a person who lived in Korea all my life. 🙂
Hanbok comes in a wide range of colors as well as different styles for different age groups. Moreover, there are several kinds of Hanboks for different working styles. As it is the traditional attire it has been there from ages so it is being followed likewise but slight changes have been made to give it a modern view.
Hanbok comes in different types of fabric depending on the needs of the people. For example, if it is a rainy day, then there are special Hanboks which are not floor-touch long, they are short in length and remains above the ground.
Wearing traditional hanbok every day would be a bit difficult task for the people therefore now we prefer to wear this only on special occasions. It even comes for babies and they look so cute in little Hanbok. 🙂
Components of Hanbok
Hanbok consists of a variety of components and the components are different for men and women. Hanbok dresses are also available according to the different seasons.
For women, it includes a tight-fitting jacket known as "Jeogori" followed by a loose umbrella shaped skirt known as "Chima" that looks so graceful. The upper clothing seems to have tight-fitting which ensures the nice curves whereas it is tightened up in the middle at the waist. After that, it comes a beautiful loose frill which enhances the beauty of a woman. To give it a formal look, it also consists of a sleeveless waistcoat and a gown. In addition, various ornaments can be included according to the ceremonies.
For men, it includes a long jacket known as "Jeogori", which is closed from the front and includes sleeves. It also includes two white color collar straps which give it a decent look. The tight-fitting jacket makes it more attractive. Downwards, this costume includes loose-fitting trousers known as "Baji" with a belt on their waist which gives it a firm look.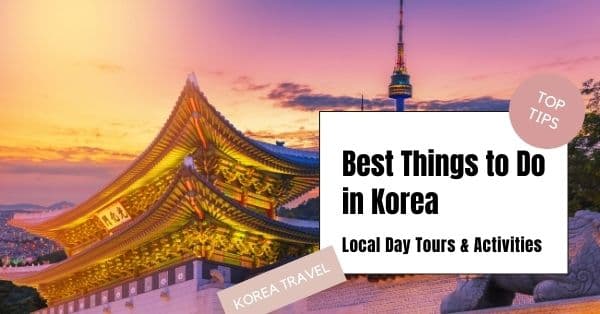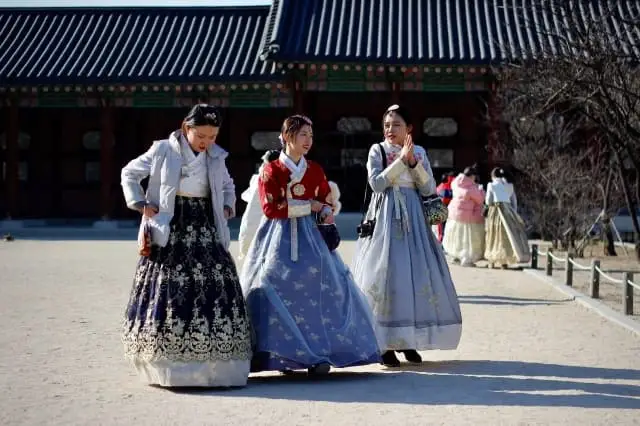 The Smartest Way to Rent Hanbok
Willing to try hanbok and Korean culture?
Let's take a look at different places where we can get the Korean dress at rent or purchase it at the best price.
If someone is having a Discover Seoul Pass, then they can get a hanbok costume at rent for free. They will get it for 90 minutes and can get their pictures clicked with this dress. With the help of this Pass, you will get to choose your favorite Hanbok for free.
How to rent Hanbok
Seoul is one of the best towns in Korea for rentals of hanbok. When you enter Seoul, there are many tents which are offering hanbok on rent. But let's discuss the best places in Seoul for hanbok.
6 best hanbok rental shops in Seoul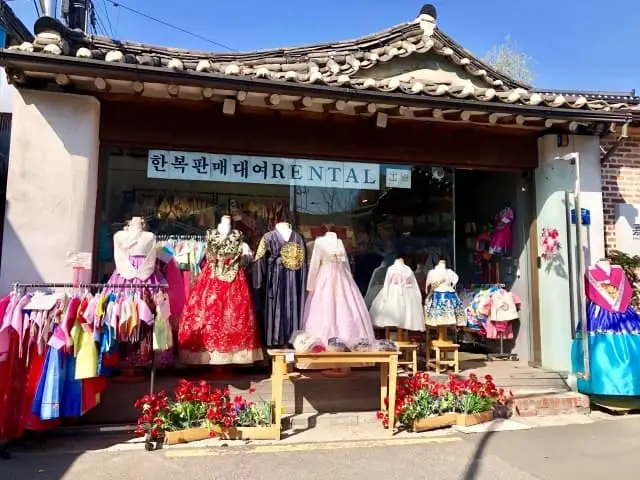 The above-mentioned shops are for Hanbok rental purposes as well as for the photoshoot purpose. The owners of these shops provide you hanbok on rent and if you want to take photographs they will provide you with amazing photography techniques.
To buy a hanbok, the best place would be online shopping. Customers can view all the designs as well as the price according to their budget. One can also visit the local markets for the pricing and then can search it online and can buy according to his choice.
For rentals also the online facility is available when can choose and then reserve it for them online. Most of all, shopkeepers provide a discount when hanbok is reserved online. The online reserving process is very time-saving as well as very convenient for the outsiders as they don't have to roam here and there in the crowd. One can easily reserve his favorite costume without any chaos. Please, check Klook to compare Hanbok rental prices and conditions.
The pricing of hanbok rental for 4 hours starts from about 18,000 KRW and one-day rental starts from about 27,000 KRW. But if you won't return their costume on time, then you will be charged at the rate of 5,000 won per hour, which is a bit costlier. By reserving online one would be discounted. There are different vouchers you can select them according to your preference.
The things one should keep in mind while renting a hanbok:
Make an online reservation before you visit the store for a discount
Taking your ID at the rental store. They might ask about the ID for a short period as you are taking there dress for rent. It would act as a security key.
Ask the staff to help you dress up.
Ask for the accessories if they are available with the rental.
Free lockers for your clothes at the store.
Extra charges for extra time
How To Make A Reservation To Rent Hanbok Online?
Go to the online reservation site from where you want to take the rental costume.
Select the Hanbok of your choice.
Select the time slot from the given list(for how much time you want it).
Enter the date, when you will arrive at the store.
Enter the date, when you will return the outfit.
Check whether the hair and make-up are included in the package.
Check for the matching accessories with the outfit.
Then click on the option to reserve your outfit.
One must remember the above-stated points are there so important for the visitors who are going for the first time.
We have discussed Hanbok rental or for purchasing it. Now let's talk about some places where you can go and show off your beautiful hanbok and then click the flawless photographs of you with your loved ones.
Best Photography Sites Wearing Hanbok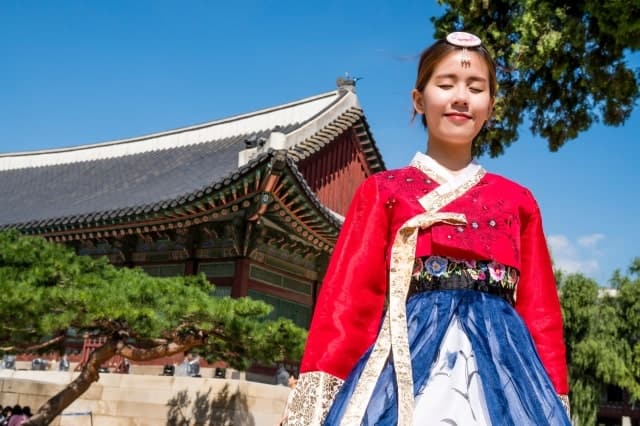 Royal Palaces in Seoul

Deoksugung Palace
Changdeokgung Palace

Hanok & Folk Village
CIty-Center
Let's talk about the beauty of the above places. These places are interlinked with each other and are in the neighborhood of each other.
Royal Palaces in Seoul
It is also referred to as the Northern Palace as it is located in the north. Meanwhile, it is near the Changdeokgung Palace (Eastern Palace) and the Gyeonghuigung Palace (Western Palace). The tourist sites it includes are: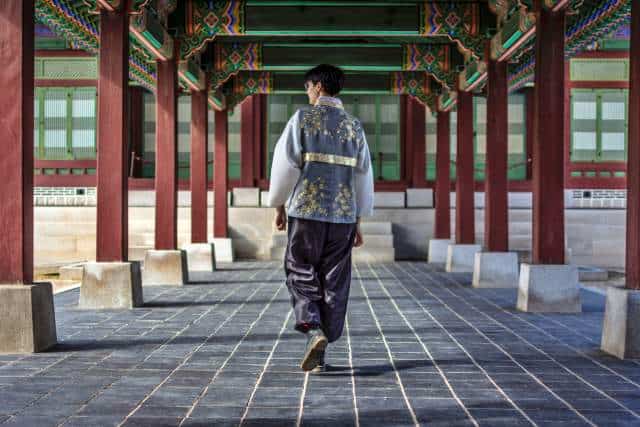 Deoksugung Palace
It is popular for its elegant stone-wall road (Deoksugung Doldam-Gil). It is a famous road for Koreans to stroll with a lover and it's located at the corner of Seoul's largest downtown. The photography sites it includes are stated as follows:
Deoksugung Doldam-Gil
Jeongdong Theater
Seoul Plaza
Changdeokgung Palace
Changdeokgung is famous for its garden at the backside of the palace. The beautiful landscaping of the garden is a representative royal garden in Korea. From spring to fall, they open the palace at night-time so that people can enjoy the different night view of it.
The tourist sites it includes are:
Changdeokgung Injeongmun Gate
Jongno Cheonggye special tourist zone
Changgyeonggung Palace
It is located in the center of Seoul. It was built is in the year 1483 and the original name was 'Suganggung'. During the Japanese colonial era, they demolished many buildings and cultural assets. After that, they made it a zoo and opened it to the public. From the 1980s, Koreans are rebuilding all the historic buildings and cultural assets but it's still going on. It closes every Monday.
Hanok & Folk Village
Bukchon Hanok Village is home to hundreds of traditional houses called Hanok, it is surrounded by Gyeongbokgung Palace, Changdeokgung Palace, and Jongmyo Shrine. This village is located at the top of the hill in Seoul. "Bukchon" refers to the northern village.
The beautiful sites in this village are as follows:
It is located in the city of Jeonju and it takes about 2 hours from Seoul by KTX. Jeonju is famous for Korean traditional food, Bibimap. There is a hanok village street and you can enjoy and experience various foods and special accommodation at the same time.
Tourist sites in the Jeonju Hanok village are: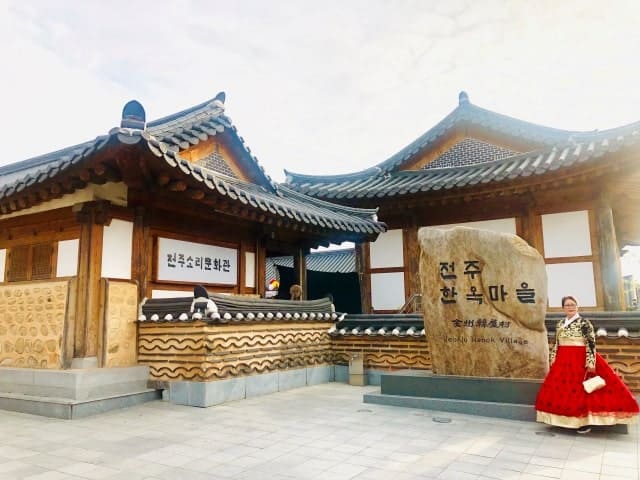 This village introduces the traditional culture of the Korean for both local as well as international visitors. It includes cultural class experience, shaman faith, seasonal customs, etc. Korean folk village is also known for its unique activities which include farming, private house, official districts, Confucian academy, Seodang (village school), a nobleman's house and traditional workshop.
It also includes the martial art, traditional weddings, farmers music known as Nongak.
The photoshoot sites it includes are:
Korean folk village sledding hills
NJP Art Center (NJP is a famous Korean video artist)
City-Center
It is a place with beautiful scenery the shopping area which is full of international fashion brands, also includes the luxury departmental stores and cosmetic shops. It is the primary shopping district in Seoul. Any accessories you need for dressing or anything you are unable to find in Seoul, you will get that here in this market.
It also includes the family restaurants, the fast-food stalls, as well as the Japanese, western, Korean dinings.
The sites it includes which are good for photography wearing a hanbok are:
The above all mentioned places are the best places in Korea for photography. Visitors can experience Korea more closely by viewing these beautiful attractions with the Korean traditional Hanbok.
We have considered almost every place for the perfect photography with the Korean traditional dress hanbok, but there are some secret spots (Hidden Gems) where you can clip amazing photos wearing hanbok. Check the places.
Buam-dong
Seochon Village
Yanghwa Hangang Park
Haneul Sky Park
Gaemi Mural Village
Conclusion
Hanbok is traditional Korean clothing and you might have a chance to get your life-photo wearing Hanbok in Korea. Because the Royal palaces and Hanok villages really go well your beautiful Hanbok.
There are many Hanbok rental shops near the attractions, such as Gyeongbokgung and Bukchon Hanok Village. How to take the Korean traditional dress on rent we have already discussed this above. The smartest way to rent Hanbok is to make a reservation before you visit the shop. Hanbok is available on the rent or you can buy it. Check the places we recommended and don't forget to take pictures of yours.
You must try Korean traditional costume it looks so elegant and attractive and comes for different occasions. It can be worn as formal or as a semi-formal costume. The best period to visit Seoul is in the autumn and the spring to experience the cherry blossoms which blows up the mind of the tourists.