Myeongdong Shopping and Street Food in Myeongdong Night Market
A trip to Seoul means you get to experience the Myeongdong shopping style of the city. For those of you who don't know about Myeongdong, let us give you a brief introduction about the place. Although Seoul is the capital city of South Korea and has many places to shop from, Myeongdong stands to be the main shopping location for locals and tourists from different parts of the world.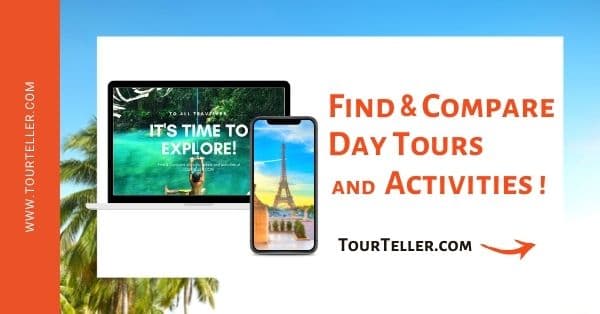 What To Do in Myeongdong
If you're in Korea and especially visiting Seoul, you might find yourself asking, "where can you get the best items to take back home?" or maybe you just want to buy gifts and souvenirs for your friends and family and surprise them with the wonderful tokens from your trip.
But where should you go? Where in Seoul can you find a place that has everything that you've got to buy? There is only one place where you will see everything and want it. Myeongdong is a popular place for shopping. But the only way you can have it is if you've got enough cash to burn. In Myeongdong shopping street, you can find small market brands to high and international brands as well making their sales brilliantly.
Apart from shopping, there are many other things that you can do in Myongdong. So keep on reading below to find out what to do in Myeongdong.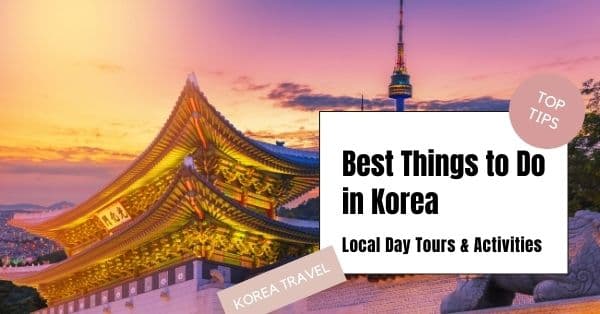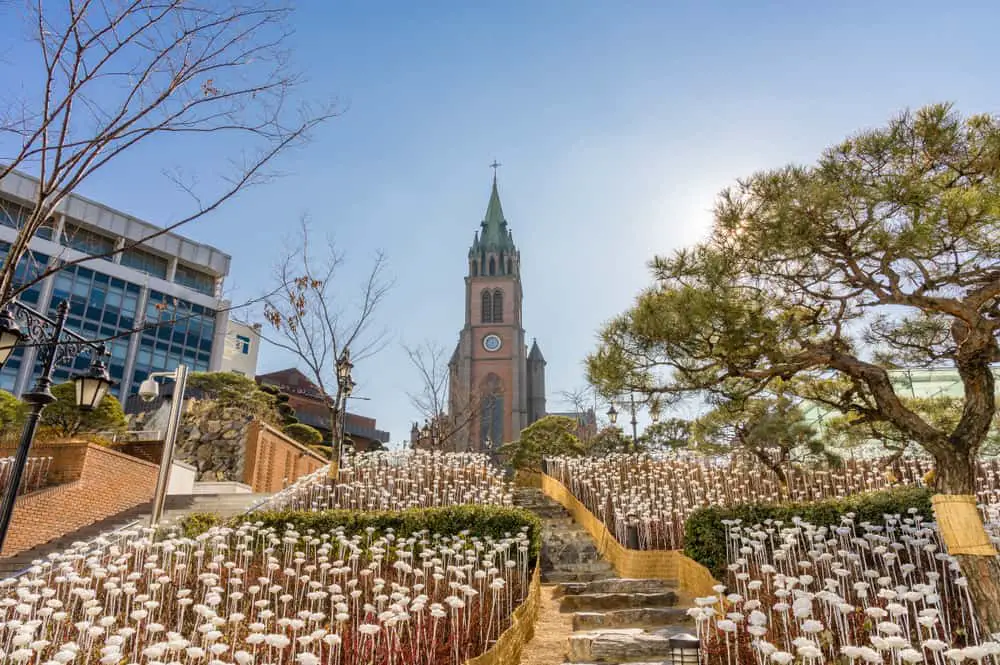 Myeongdong Cathedral
One of Seoul's most visited places is Myeongdong Cathedral. It is a tall building with gothic architecture and pointed pillars are marvelously standing and appeals to many tourists. The church is also responsible for spreading Catholicism in Korea to this date. Myeongdong Cathedral is very close to the Myeongdong station. That means that you can easily visit this site and stop by to click some pictures in front of this holy façade on your way to shopping.

Myeongdong NANTA theatre
You might be thinking about what good a theatre show would be if you can't understand the language. Well here is news for you.  Shows at the NANTA theatre are not in Korean. In fact, they are non-verbal shows specially for tourists who just want to have a good time there. The comedy performance will surely give you a stomach hurting laughing session. It's a family show so that the kids can enjoy it as well. Get a discount ticket on NANTA theatre here!

Shinsegae Department Store
A luxurious store which is great for window shopping as well. Shinsegae Department Store serves everything that you can imagine to see in a cultured and traditional Korean shop. Shingsae Department Store is divided into different floors. On each floor, there are shops with assorted things like jewelry, handicrafts, and artisans displaying their best work for sale. The gift shops are always blooming with people buying souvenirs for back home. All of this makes Myeongdong shopping a real fun experience to have. The tourist can also enjoy the duty-free options available at the shops here. Check here for more information about duty-free and Tax refund in Korea.

Shop till you drop
Myeongdong is a magnet for shopaholics. The streets are bustling with people entering shops and coming out with a hand full of shopping bags. Many famous Korean brands have made a huge market in Myeongdong streets. Also, they attracted a lot of people not only from Korea but from around the country as well. Anyone who visits Seoul even if it's for a day, they make sure to make a short trip to Myeongdong because that's how exciting this street shopping is.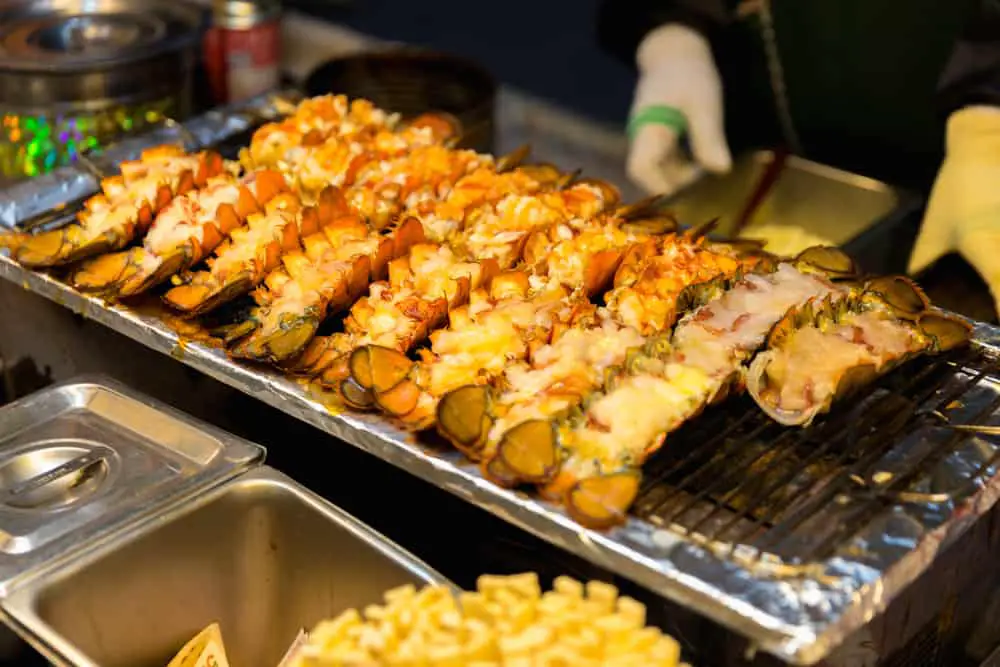 Myeongdong Night Market
Where shopping under the bright blue skies of Seoul has its own excitement. Ever afterward, the city gets more enjoyable when you got out for shipping at night. There's a different hustle bustle in Myeongdong night market which is surely an experience not worth missing for the night owls. These night markets have everything from freshly prepared food items and juices to clothing and accessories waiting for you to come by.
Above all, I would like to recommend you to try Korean street food here. How can you miss Myeongdong street food? Street stalls sell a variety of menus from grilled shrimp with cheese and tornado potato to fried chicken skewer and Hotteok and Bungeoppang. So much more is all available at the streets of Myeongdong. That would be one of the best Korean street food you've ever had in Seoul.

Please note, Myeongdong night market opening hour is usually from 4 pm and onwards. There are different timings depending on the vendors of the street shops.
Myeongdong shopping street
It is a shopping street that forms a juncture in the middle of the block. One end of the street begins from the Myeongdong subway station and the other street starts from Lotte Department Store at Euljiro. Myeongdong markets have multinational brands and luxurious shops filled with quality and high-end products for all the shopaholics to come and shop their hearts out.
Myeongsong shopping street can be a fun way to explore the city and feel the richness that it has to offer. Every tourist who comes to Seoul makes sure not to miss the Myeongdong shopping street experience. A lot of markets in the street also offer you some discount and tax-free shopping if you take your passport along. Especially cosmetic shops you can easily find in Myeongdong shopping street which is one of the must-buy items in Korea. Here you can check the best Korean face sheet masks and other Korean skin care products here. 
Moreover, the street is filled with shop vendors attracting customers with their wonderful items on display.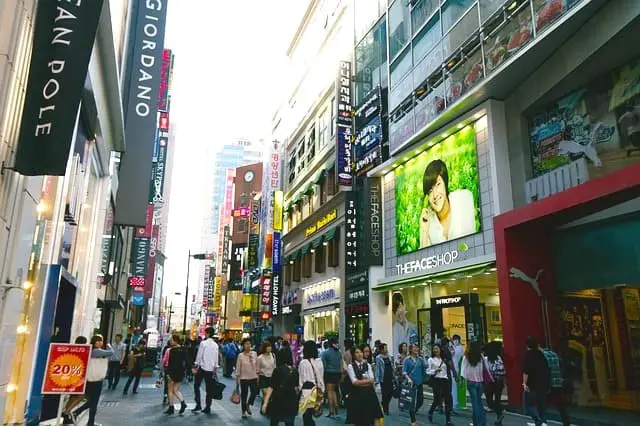 Myeongdong station
Myeongdong Station, Seoul subway line 4 is situated in Jung-gu. This is your gateway to reaching the nearby places in Myeongdong.
Here's a helpful guide for the newcomers to Seoul that can assist them in reaching their destinations using the Myeongdong subway station.

Myengdong Street
To go to Myeongdong street is very simple. All you have to do is take the Myeongdong subway station to line 4 and then take the next exit 6 to reach the streets. The street which is right there on the exit is called Myeongdong 8-gil and that will be your intended destination.


Myeongdong NANTA theatre
Taking Seoul metro line 2 to Euljiro 1-ga station Which is also in Myeongdong area you need to leave the station through exit 6. After that, there's a little walking from Namdaemun-ro to Myeongdong –gil and then you take a left turn. Keep following the block and you will spot what you're looking for on your right.


Myeongdong Cathedral
Start your journey and take line 4 of Myeongdong station. Taking exit 6 and exiting from Myeongdong food street block and turn left to Myeongdong-gil. Approximately 350 metres ahead of Myeongdong-gil take a right turn and you will see in front of you standing, the Myeongdong Cathedral on the right.


Lotte Department Store
To visit this is a fancy department store you will have to hop on Euljiro 1-ga station, line 2. From there it will take you straight to where the department store is connected with exit number 7 and exit number 8.


Shinsegae Department Store
To go to this traditional Korean department store you will need to get into Seoul Metro line 4 and get off on the Hoehyun Station. After that you take an exit number 7 and take a left turn on the first street you see. Remember to turn right on the next coming block and then start walking along the Namdaemunsijang-gil. Don't be confused with the name of the street that you're already on. The store will be visible after going to one block on the left side. 


Meyongdong Kyoja
Get on to Seoul metro line 4 and take an exit from Myeongdong station. Next, you will go left and resume your journey by walking 2.5 blocks more until you stop and see the famous Korean noodle restaurant on your side. The restaurant is on Myeongdong 10-gil 29.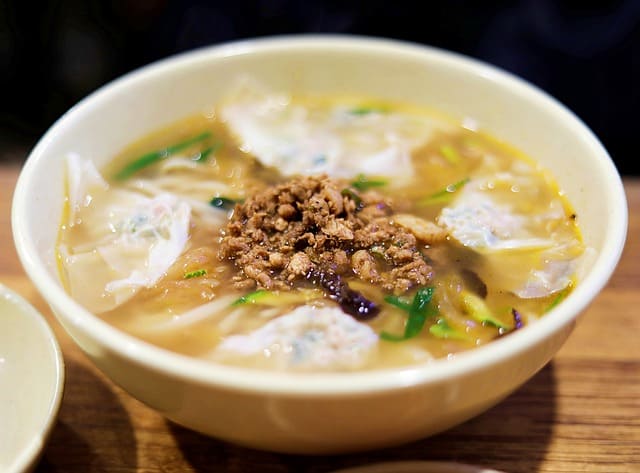 You may also like