'Gangnam-style' by the world-famous singer, Psy, was named after the district in Seoul, Gangnam, literally means 'South of the Han River' in Korean. Gangnam refers to the streets near the Gangnam station, in a narrow sense, but sometimes it means a big area that includes Jamsil, Samseong, Chungdam, and Sinsa-dong.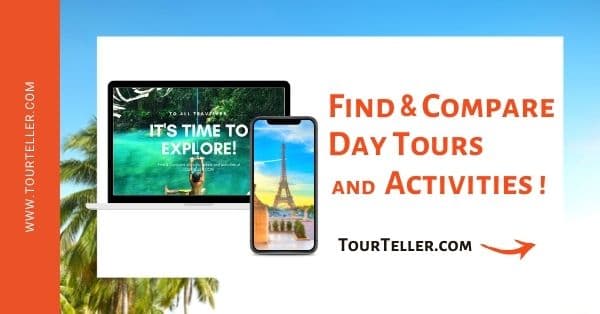 It's now a world-famous hot spot for the latest trends. Here are the 7 best places to visit in Gangnam.
After you read this post, you will be able to plan a one or two day Gangnam itinerary. Here are example plans:
One day plan: COEX – Lotte World Theme Park – Seoul Sky
Two-day plan: Gangnam Station – COEX – Bongeunsa Temple – Seven Luck Casino
Three-day plan: Apgujeong Rodeo Street – Sinsadong Garosugil – Hangang Riverside Park (Jamwon)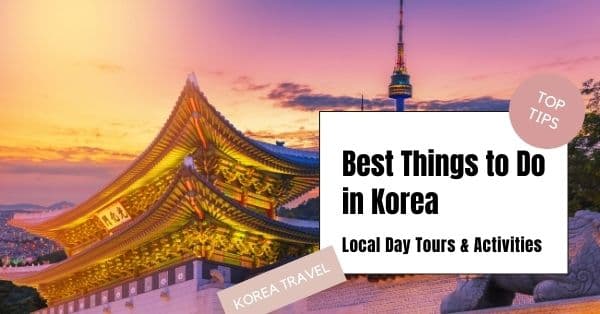 ---
How to get to Gangnam
Gangnam is a very crowded area and famous for its traffic jam, especially on Friday and Saturday night. You might be surprised by the floods of people in the subway station. Though there are so many people on the bus and subway, it is the best way to hang out with your family and friends in this area.

---

Best Things to do in Gangnam

Lotte World & Seoul Sky
Lotte World Theme Park
If you are visiting Seoul with your kids or want to see the breathtaking night scenery of Seoul, Lotte World is the best place.
You can enjoy the Lotte world's amusement park, an aquarium, shopping malls, restaurants, movie theaters, and an ice rink all in one place.
If you want to see the history of Korea, we recommend visiting a Korean folk museum. If you also want to see Seoul's landscapes check out the Seoul Sky observatory. It's the best place to view all of Seoul in one spot. We also recommend seeing the night view (http://www.lotteworld.com).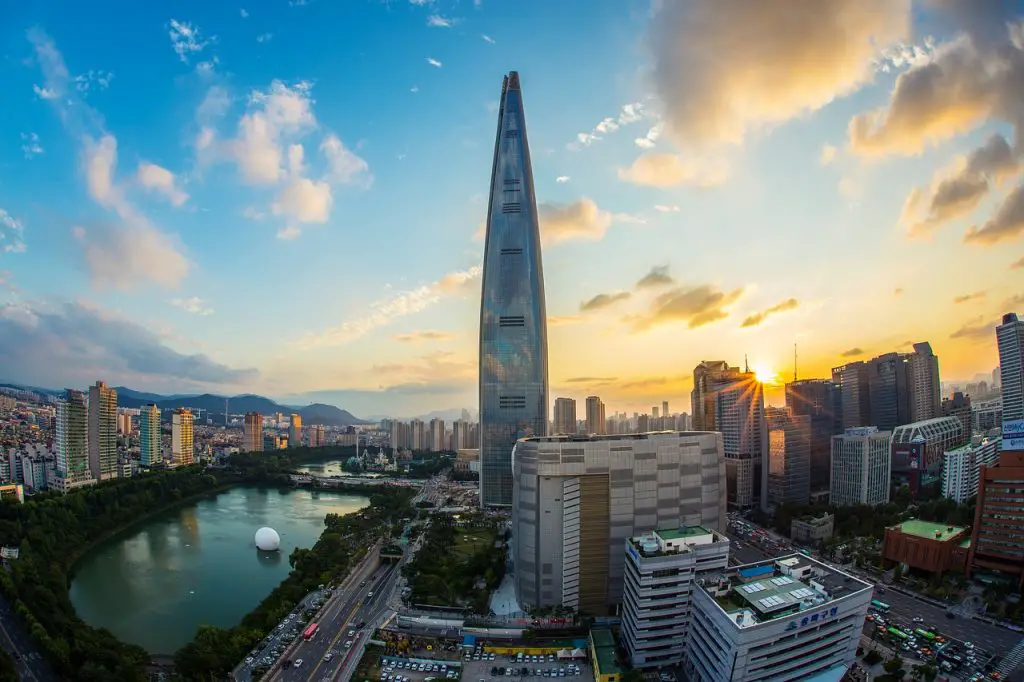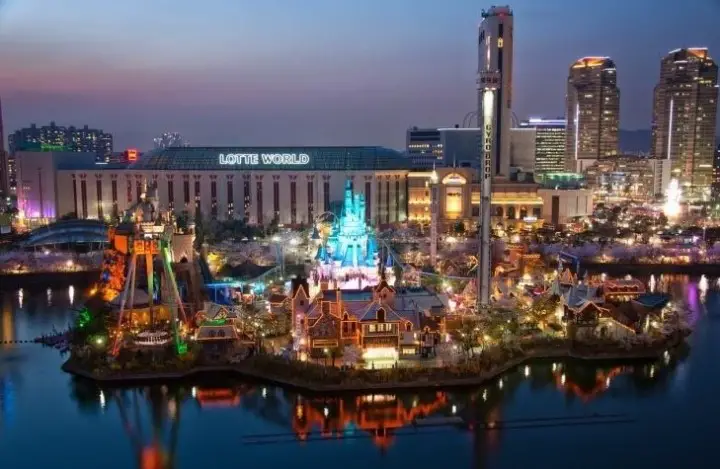 The Lotte amusement park is not as big as Disney World Orlando, but it consists of the world's largest indoor theme park. It is also a good choice if it rains.  🙂
It's located in Jamsil and you can directly access the building from Jamsil station via subway line no.2, green-line. Don't miss out on almost a 40% discount ticket here! 
Open: 9:30 ~ 22:00
Price: One-day pass KRW 57,000 / After 4pm pass KRW 44,000
Seoul Sky
The thrilling Seoul-sky observatory shows the outstanding views of Seoul.  The observatory deck has two-story-high glass windows for the 360-degree view. It's on the 117 to 123rd floors of the Lotte World Tower, the tallest building in Korea, and 5th in the world (https://seoulsky.lotteworld.com/en).
Open: 10:00 ~ 22:00 (23:00 on Friday & Saturday)
Price: KRW 25,500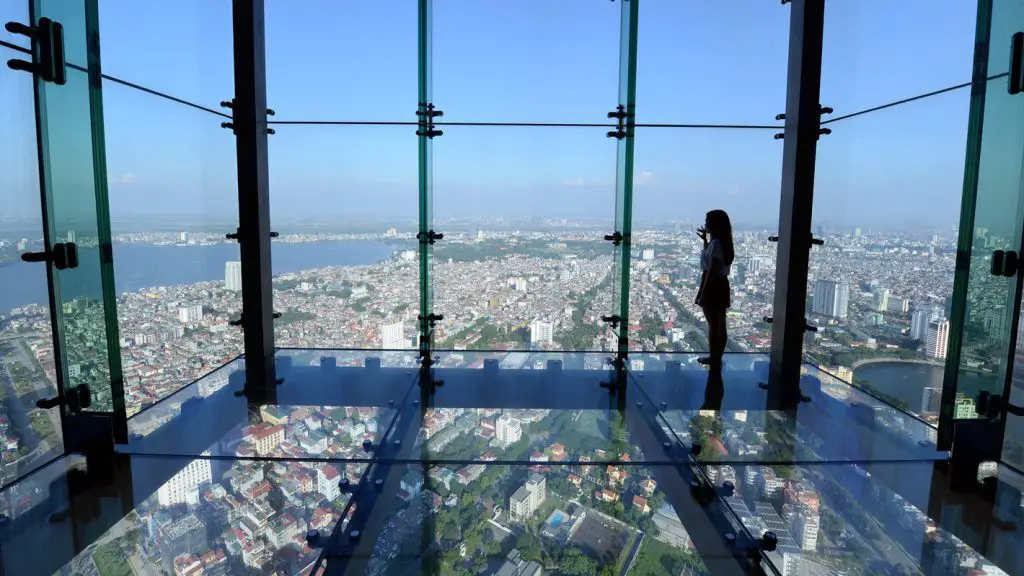 [Seoul Sky observatory view point]
Travel Tip
Purchase an online ticket before you visit to get over 50% off.
Download Lotte World Magicpass app to reduce waiting time in line. 

COEX Mall
COEX is a huge complex of convention centers, exhibition halls, an aquarium, movie theaters, hotels, restaurants and a lot of malls including the Starfield Coex Mall. You can look up the events you are interested in here (https://www.coexcenter.com).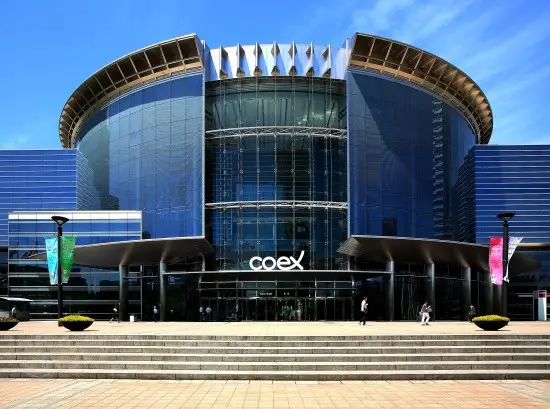 COEX is located between Samseong subway station(line no.2) and the Bongeunsa temple station(line no.9).
There is a Kakao store in the COEX mall, and it's a good place to purchase souvenirs for your friends and kids. Another Kakao store is located at the Gangnam station.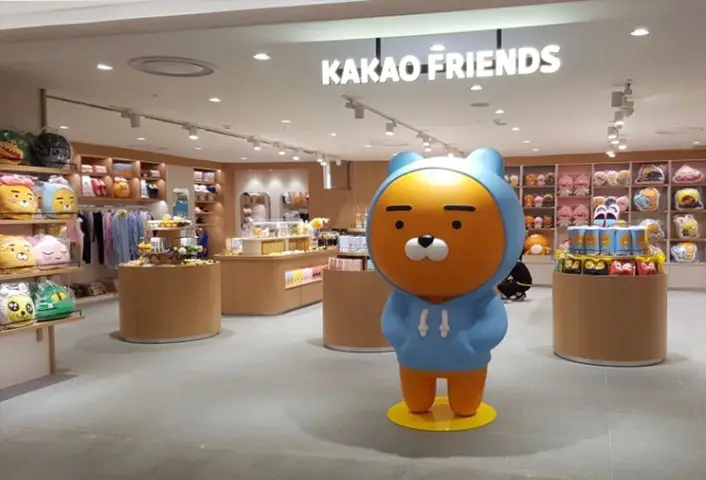 Bongeunsa Temple
Bongeunsa temple was built in the year of 794 in Shilla dynasty under the name of Gyeonseongsa temple.  Usually, Buddhist temples are on the mountains because of the political problem in the early stage of the Chosun dynasty.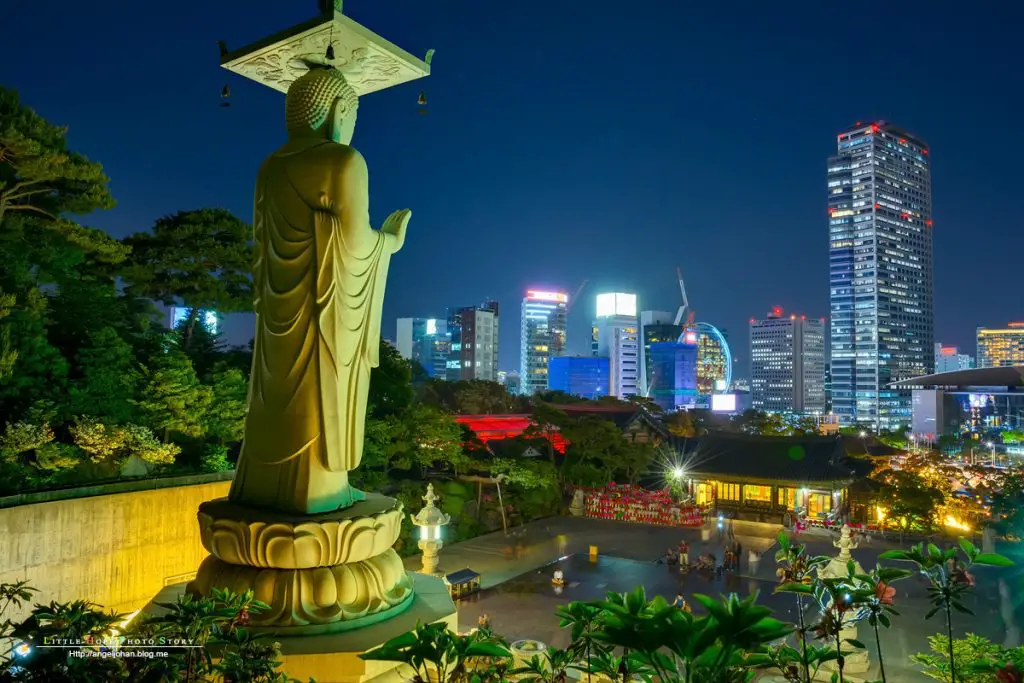 Unlike other temples, the Bongeunsa is located on the north side of COEX. It was also the largest temple during the Chosun dynasty. You can enjoy a temple stay program here to experience the daily life and culture of a monk. For more details about Templastay in Bongeunsa, head here.
Apgujeong Rodeo Street
Apgujeong Rodeo Street and Cheongdam-dong Fashion Area are packed with luxury brand stores from mega shopping malls that sell luxury goods and showrooms to studios and beauty shops. More, you could get K-Star Road in front of the Galleria Department Store in Apgujeong Rodeo Station, exit 2.  
If you want to go shopping in Gangnam at an affordable price, Gangnam Station Underground Shopping Center is just for you. It offers convenient shopping experience with hundreds of trendy fashion and accessory stores all in one place.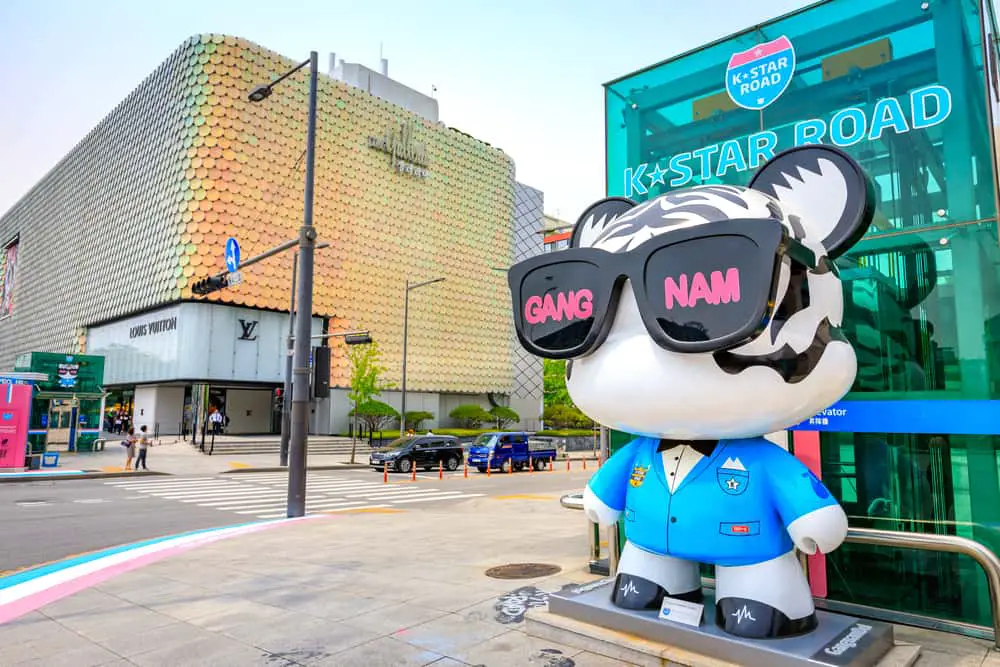 Sinsa-dong Garosugil
Garosu-gil is a charming street filled with various attractions. There are many cafés and restaurants that you can explore from romantic outdoor cafes to boutique shops run by designers. If you're looking for coffee, dessert, or just a light snack, this is where you should head over to! You can have brunch at one of the exotic cafes or enjoy a relaxing afternoon at a delightful restaurant along these streets. If you are seeking the best Cafes in the trendiest area in Seoul like here, Garosugil, Hongdae and Jongno area, please check this page.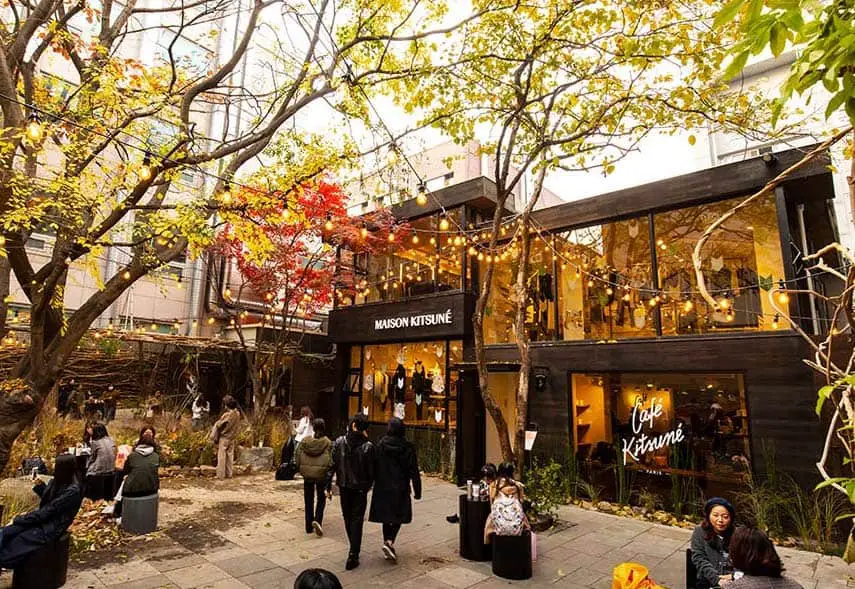 Samsung d'light
Are you crazy for the latest tech devices? Then you will love Samsung d'light exhibition center.  You can try all of Samsung's newest devices and technology.
It's located in the Samsung headquarter building connected to the Gangnam station consisting of three floors. On the second floor, they show the future of technology and what they are doing, and on the first floor, they provide the exhibition place for people to try the devices, and the lower floor(B1) is for people who want to purchase the products.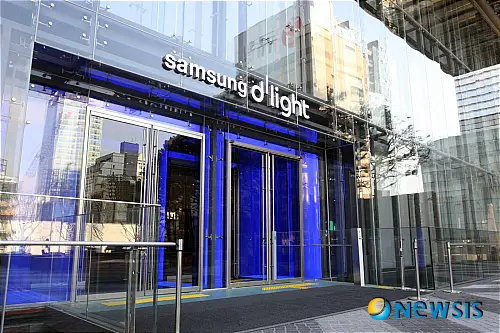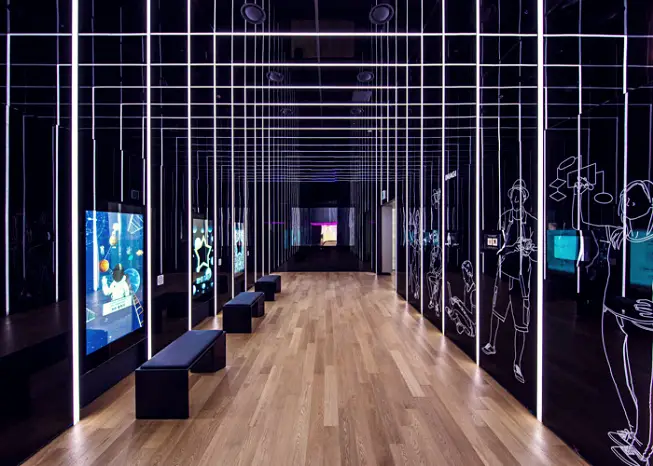 Seven Luck Casino
Only foreigners can enter the casino in Seoul because of the local law. And there's only one casino that national habitats can enter which is in Gangwon province. Seven Luck Casino has almost 200 kinds of table games and slot machines with a unique Korean atmosphere. (http://www.7luck.com) I'm not a gambler but sometimes I'm not like myself when I go abroad. BEST OF LUCK! 🙂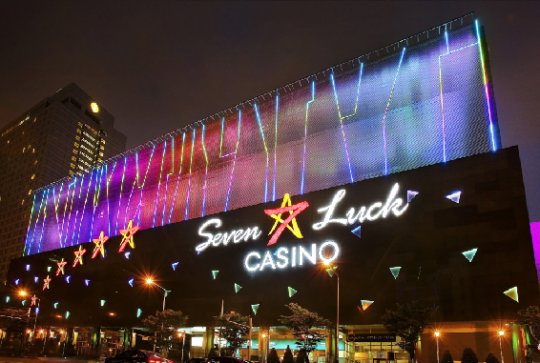 I hope you enjoy Gangnam-Style and have fun in Gangnam!  😀
Please, contact me or leave a comment if you have any questions on this blog post.
---

You may also like