Best place to visit with your kids in Seoul, Lotte World
Lotte World Theme Park
If you are visiting Seoul with your kids or want to see the breathtaking night scenery of Seoul, Lotte World, Aquarium, and Seoul Sky Observatory is the best place. When it rains, there is nothing more to think about. Because Lotte World Theme Park is the largest indoor theme park in the world. You can enjoy an amusement park, an aquarium, shopping malls, restaurants, movie theaters, and an ice rink in one place.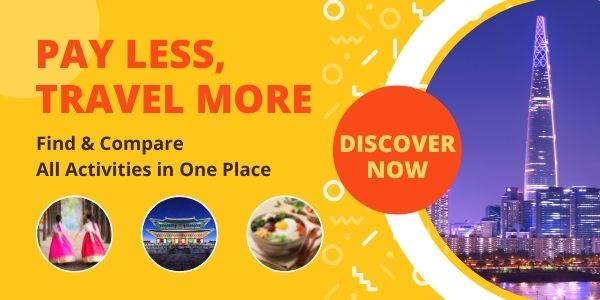 The best part of Lotte World is that you can enjoy the park even in raining or in freezing weather outside. Because it consists of indoor and outdoor spaces. That is the upside of the Lotte World theme park compared to Everland, one of the best theme parks in Korea. Don't let the weather disrupt your plans! Enjoy Lotte World in any weather with indoor and outdoor attractions!
At the end of the post, we added the Lotte World discount-ticket deals from the famous global OTAs (Online Travel Agency) so that you can find the best deal for you.
How to get to Lotte World Seoul
It's located in Jamsil and you can directly access the park from Jamsil station by subway line no.2 and no.8. Follow exit 4.
How to get to Lotte World from the main areas of the Seoul
Gangnam Station: Subway line 2 (20 minutes)
Hongdae Station: Subway line 2 (45 minutes)
City Hall / Myeongdong: Euljiro 1-ga Station, Subway line 2 (40 minutes)
Travel Tip!
Carrying luggage or shopping bags in the theme park is a hassle. If you have luggage, store it at a luggage storage service in the Jamsil subway station.
Best Rides & Attractions
Even there are tons of exciting rides, we recommend taking the Atlantis, Gyrodrop, Gyroswing, French Revolution, Spanish Pirate Ship, and Pharaoh's Fury. If you don't enjoy the thrilling attractions, take a balloon flight, World Monorail, Sindbad's adventures, fantasy dreams, merry-go-round, and jungle expedition boats. And you don't want to miss out on the adventure parade of cute characters and actors.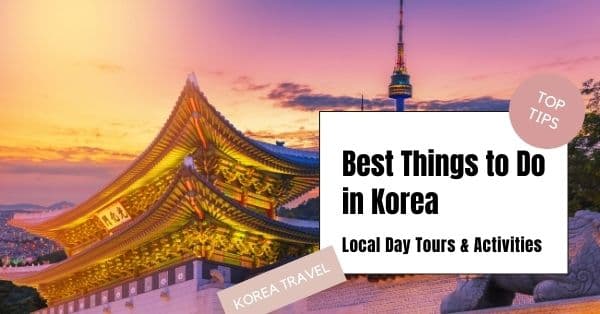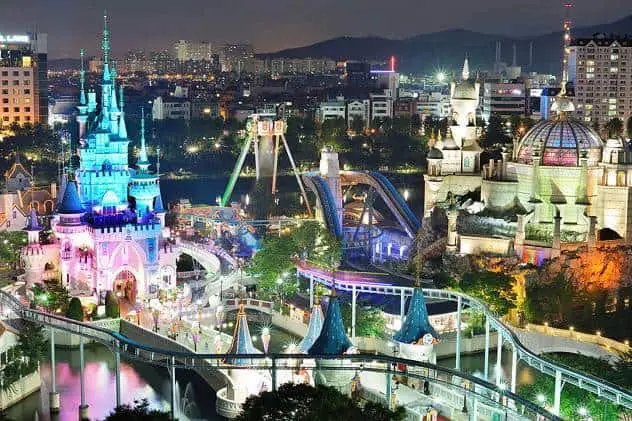 Open Hours
Monday – Thursday: 9:30am ~ 10:00pm
Friday – Sunday: 9:30am ~ 11:00pm
Things to know before you visit
Pets are not allowed except for guided or assistance dogs
Camera tripods, alcoholic beverates are not allowed.
Smoking is only allowed in the smoking rooms.
There is a picnic area you can bring and enjoy your own foods. (Besides the Giant Loop entrance)
Lotte World 1 Day Pass





Seoul-sky Observatory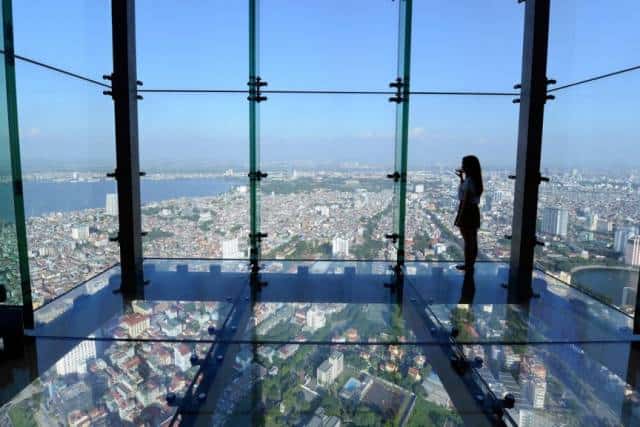 The thrilling Seoul-sky observatory shows the outstanding views of Seoul. The observatory deck has two-story-high glass windows for a 360-degree view. It's on the 117 to 123rd floors of the Lotte World Tower, the tallest building in Korea, and also the 5th tallest in the world.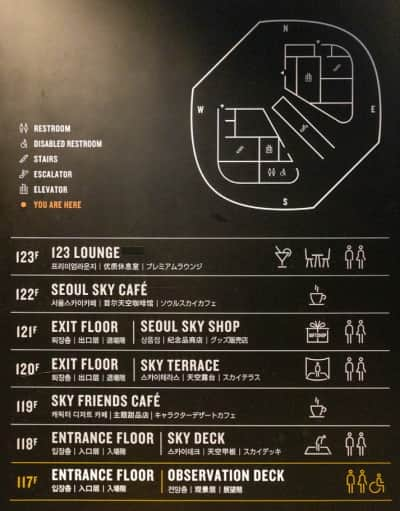 Open Hours : 10:00 ~ 22:00 (23:00 on Friday & Saturday)

Fare : KRW 25,500
Lotte World Tower Seoul Sky Admission




Lotte World Aquarium
Lotte World Aquarium show offs 55,000 sea friends of 650 species from the sea nature. They are providing a free Ecosystem explanation program where one can empathize with marine species through stories of various species as told directly by aquarists. There are 9 aqua chambers from Nature Zone, Tropical Rivers, Amazon River, Sealion Zone, Polar Region Zone, etc.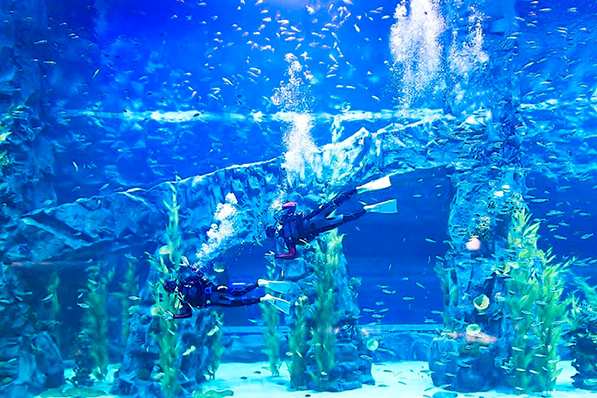 Open Hours: 10:00 AM – 8:00 PM
Price: Adult – KRW 31,000 / Child – KRW 27,000
Lotte World Aquarium Admission Ticket

Songpa L Pass (Lotte World Adventure, Lotte World Aquarium, and Seoul Sky)
Lotte World Ice Rink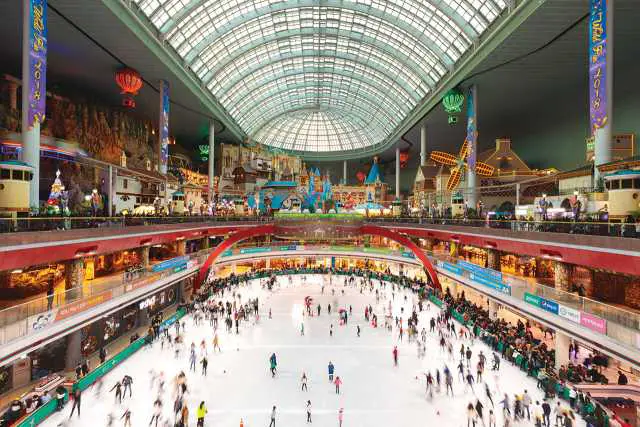 Caution!
Lotte World Ice Rink is renovating the facilities. Please, check the open-date before you visit the rink.
Scheduled maintenance period: July 1 – December, 2021
If you are looking for a romantic place, Lotte World Ice Rink will be the best choice. Most of all, the atmosphere of the ice rink is very special because of the parade sounds from the Adventure Theme Park and the music.
Tip 1: Bring your own gloves! Gloves are not included in the rental service, so you have to purchase one if you don't have yours.
Tip 2: People usually bring thick clothing, but don't forget. The Lotte World Ice Rink is indoors, so it's warmer than you think. You can keep your clothes in a paid locker.
Ticket Prices
Admission ticket: 11,000 KRW
Skate rental cost: 5,000 KRW
Lotte World Folk Museum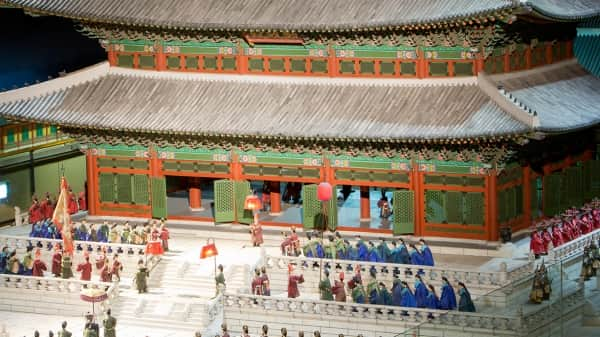 I can say that the Lotte World Folk Museum is a hidden gem of Lotte World Theme Park.
Different from other folk museums, which exhibit past relics or treasures, you can literally see and experience the history of South Korea.
From the Paleolithic period to the Japanese colonial period, they built reproduction models to show the real life of the people who have lived in the country for over 5,000 years.
In particular, the model village realistically expresses the four seasons and customs of the Joseon Dynasty, ceremonial occasions, and the lifestyles of nobles and commoners by using about 2,000 dolls, reduced by one-eighth.
Open hours – 11:00 am to 7:00 pm
Ticket Price

Adult: 5,000 KRW
Juvenile: 3,000 KRW
Child: 2,000 KRW
---

You may also like