Last Updated on August 30, 2022
The most confusing moment of your trip might be when you leave the arrival hall of the airport and have to navigate from there. Let's make that easier! Here's how to straightforwardly get from Incheon airport to Seoul.
From Incheon Airport to Seoul there are three ways to get there: AREX (Airport Railroad), Airport bus, or a taxi.
Incheon International Airport (ICN) is the largest airport in South Korea and a gateway to downtown Seoul.
Keep in mind that there are two passenger terminals (T1/T2) in ICN. They run free and regular shuttle buses between them. Make sure to check your arrival and departure terminals on your flight information.
Check your terminal here (click)!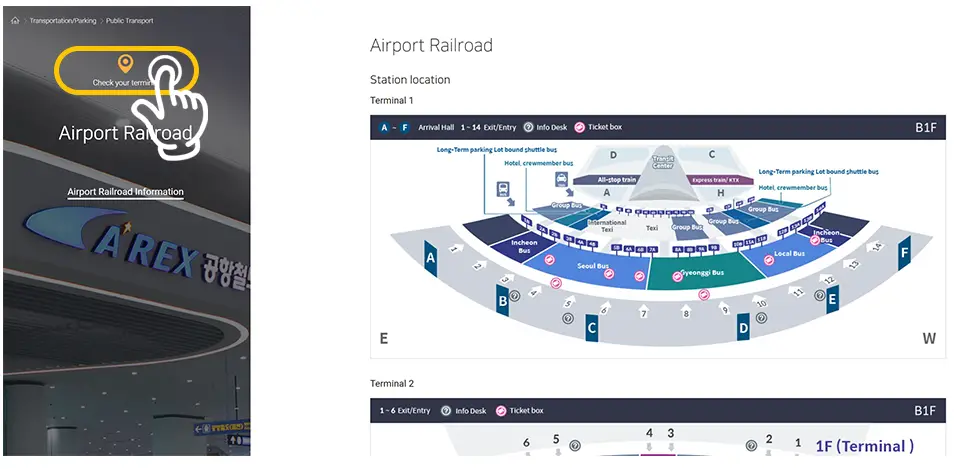 AREX (Airport Railroad)
AREX is the railroad that provides the fastest way to get to Seoul from Incheon airport (a distance of 63km).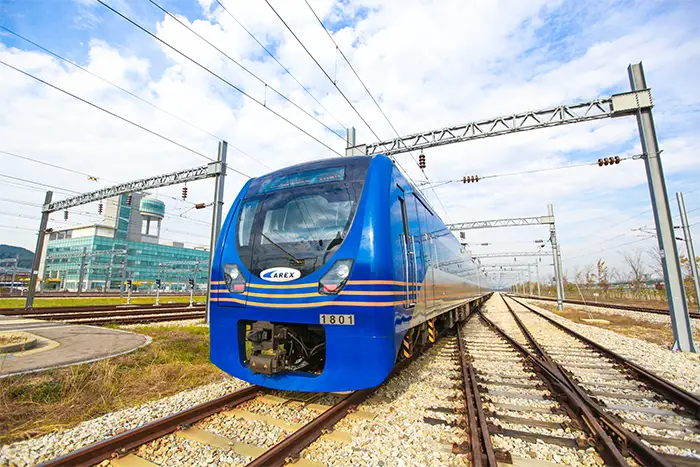 There are two types of trains in the AREX – "Express" and "All stop" trains.
Express train: Non-stop between ICN and Seoul station
All stop train: Stops at 13 stations between ICN and Seoul station
Location of the station in ICN
Terminal 1 (T1)
Terminal 2 (T2)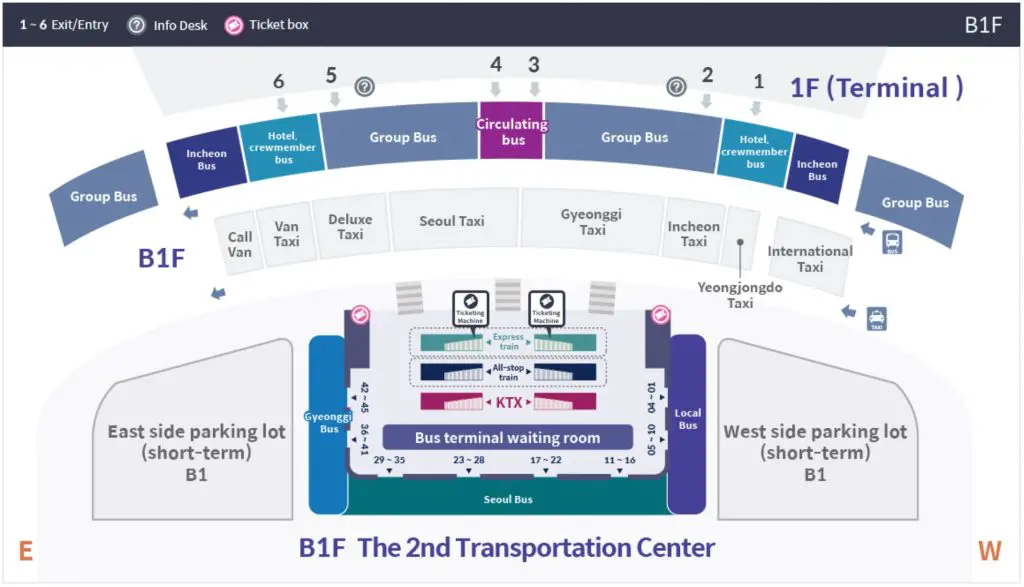 Don't worry. You will see so many sings like this in the arrivals hall of the airport terminal.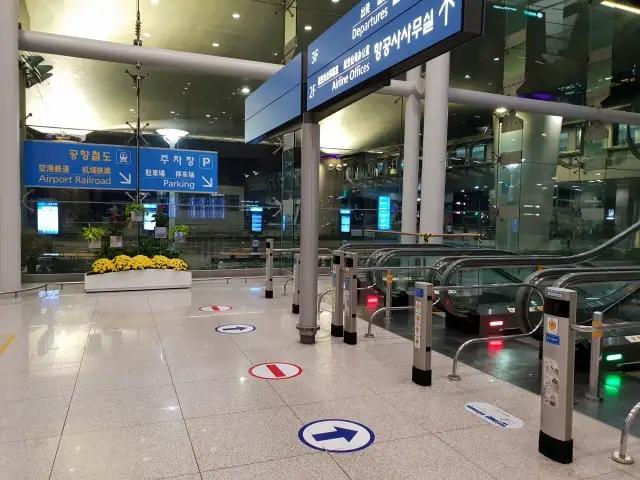 Timetable and Fare

Here is the whole timetable of the AREX (CLICK)!
You can get a discount ticket for AREX on a few travel sites and this is the cheapest one I found.
Get A Discount Ticket for AREX
Airport Bus
As soon as you pass by the arrival hall, you can see lots of buses bound for almost everywhere in South Korea. The fastest and most convenient way to Seoul is by taking the city airport limousine. The times are exact and the rate is fair. Check out this page for bus searching and booking.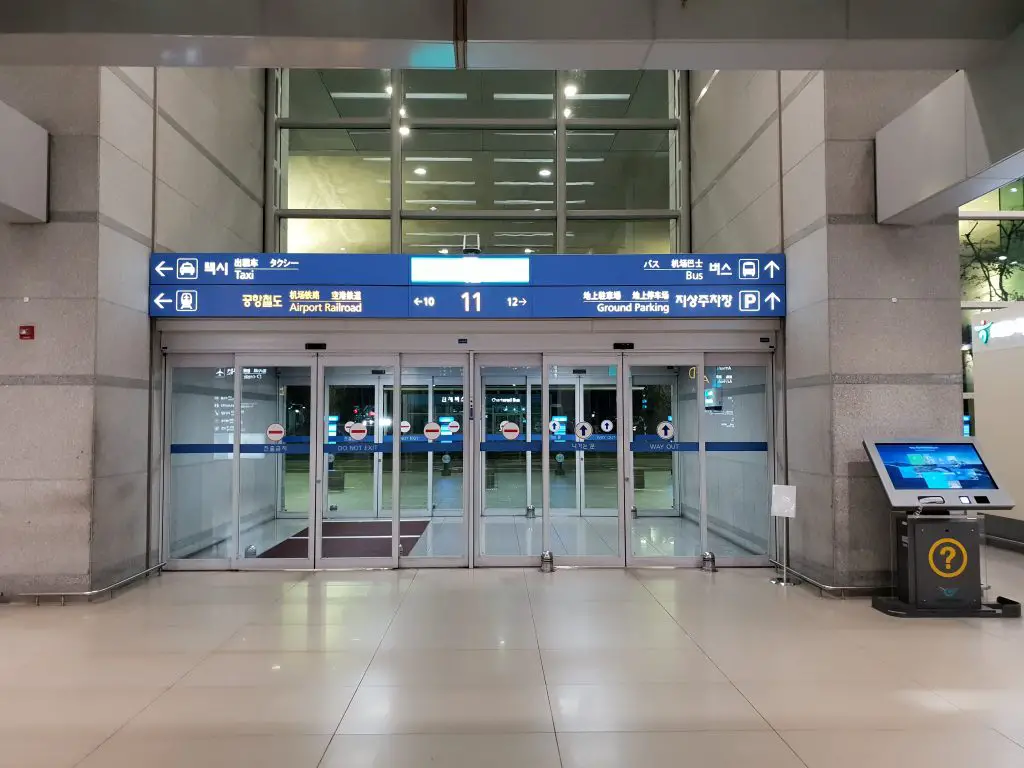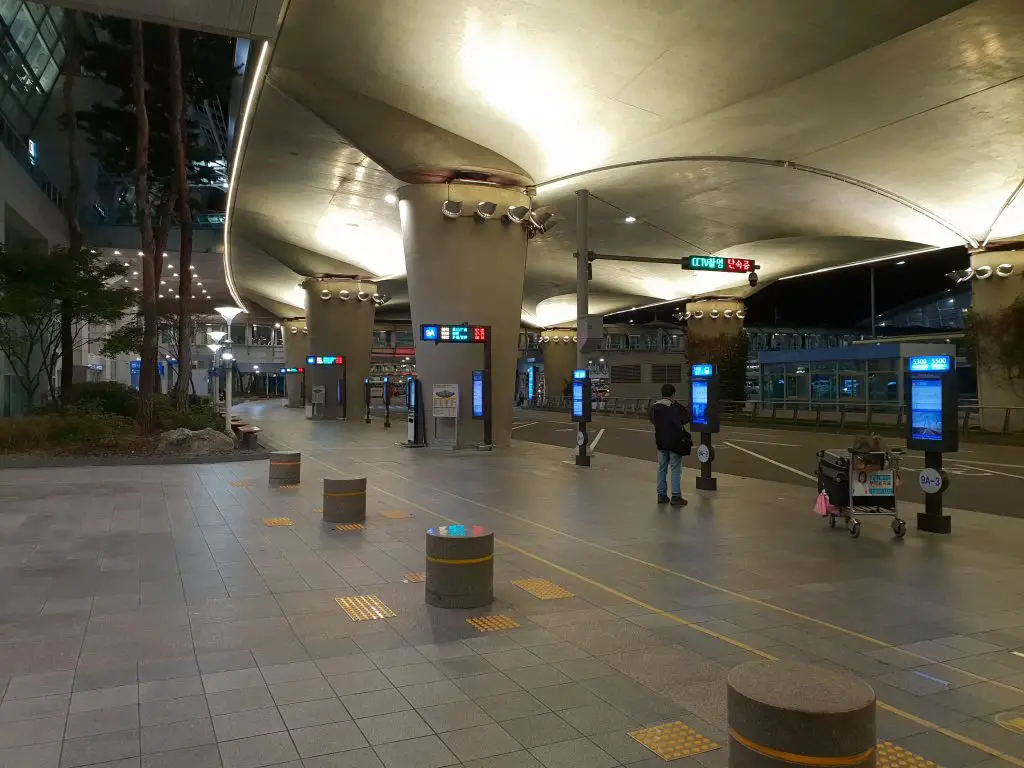 Ticket office location
Terminal 1 (T1)
Indoors: Exit 4 and 9 in the Arrivals Hall Floor 1
Outdoors: Exit 4, 6, 7, 8, 11, 13, and 9C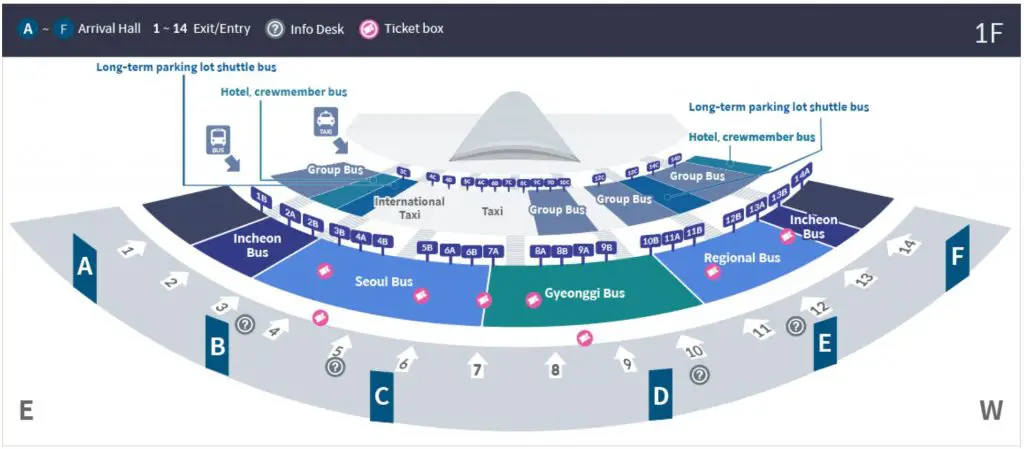 Terminal 2 (T2)
Indoors: 2nd Transportation Center (B1)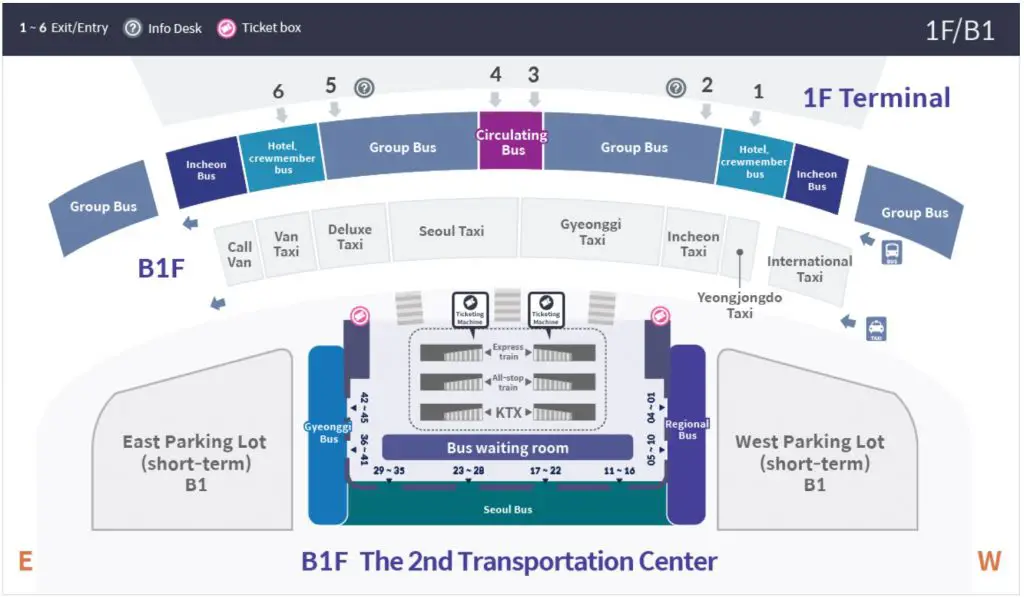 You can see many manned and unmanned ticket offices inside and outside as in the below photos.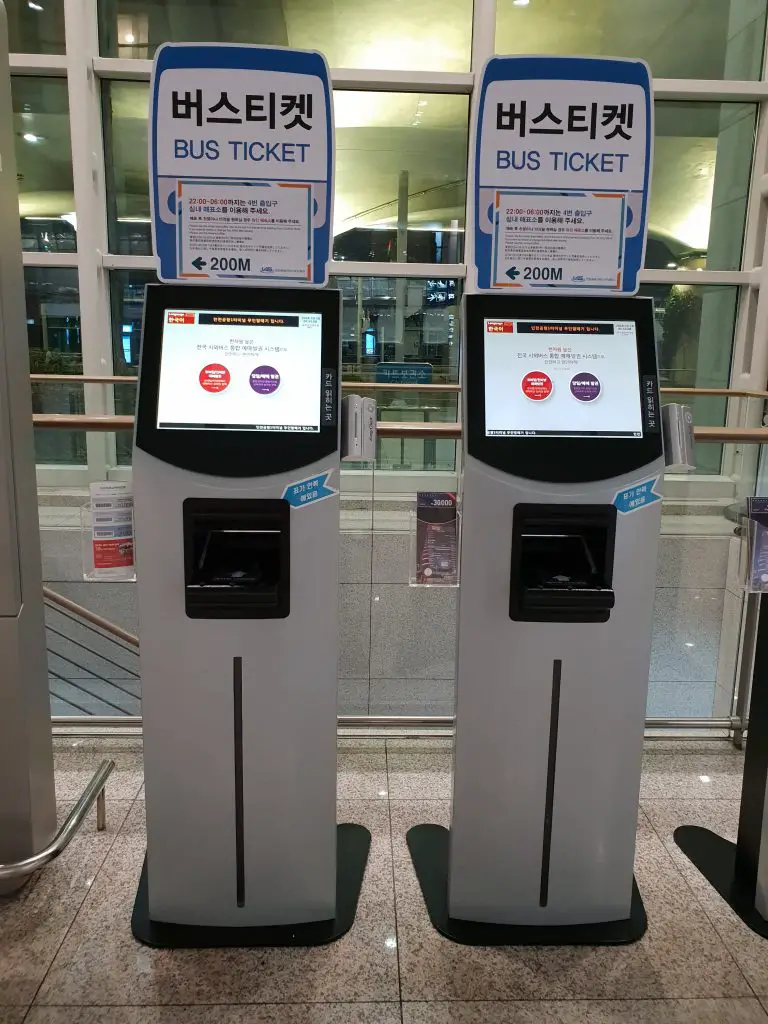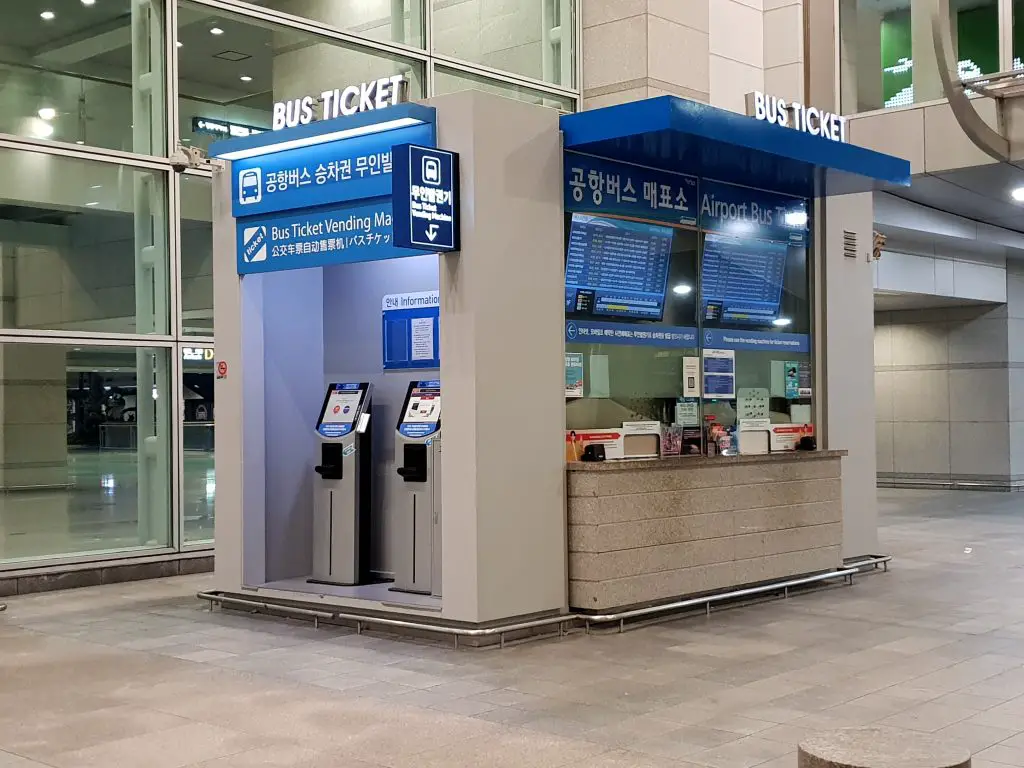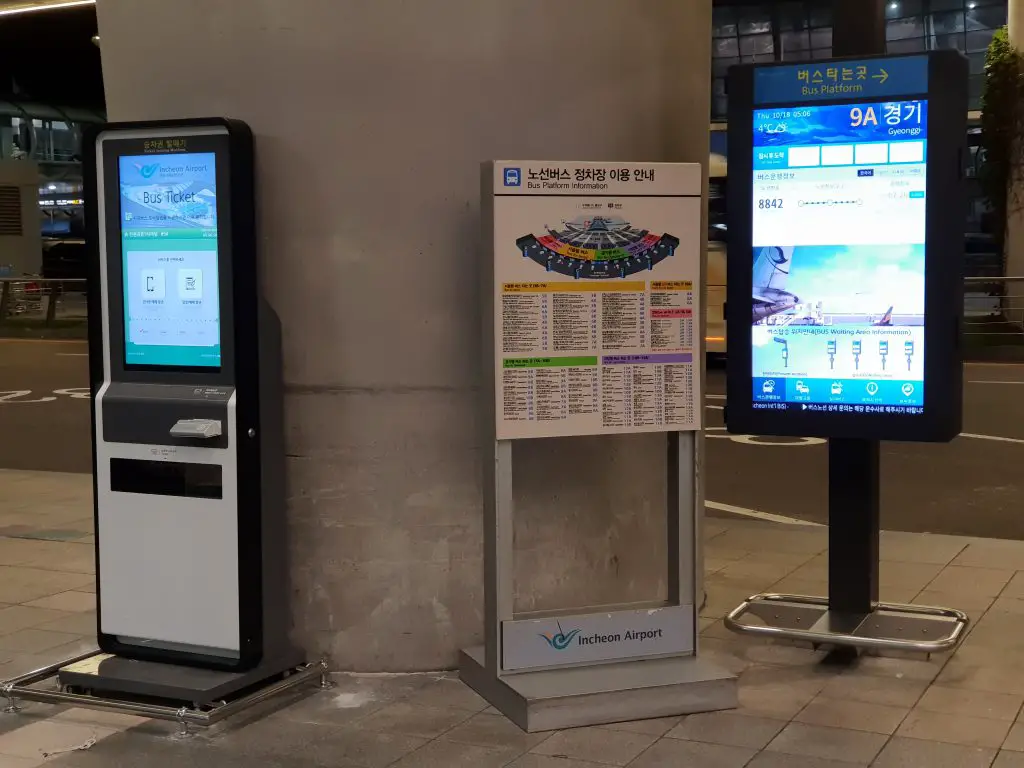 Timetable

Bus routes
Search your destination here to find the RIGHT AIRPORT BUS! 
Late-night bus
There are two late-night buses bound for Seoul;  N6001 bound for Seoul station and N6000 bound for the Gangnam area.

From Incheon Airport (ICN), N6001 runs 6 times per day to Seoul station from 00:15 to 04:40, and N6000 bound for the Gangnam Express Bus Terminal 6 times per day from 23:50 to 04:10.
If you are heading to the airport, Bus N60001 leaves Seoul station from 22:50 to 3:20, and N6000 leaves the Gangnam Express Bus Terminal 22:30 to 2:50.
Taxi
Taxi is the easiest and most convenient way to get to your destination, though it costs more than the other options. However Korean taxi fare is still not that high compared to other developed countries. This International Taxi Service website refers to Seoul City's official foreign-language taxi service here;
http://www.intltaxi.co.kr/
Taxi stand
Terminal 1 (T1)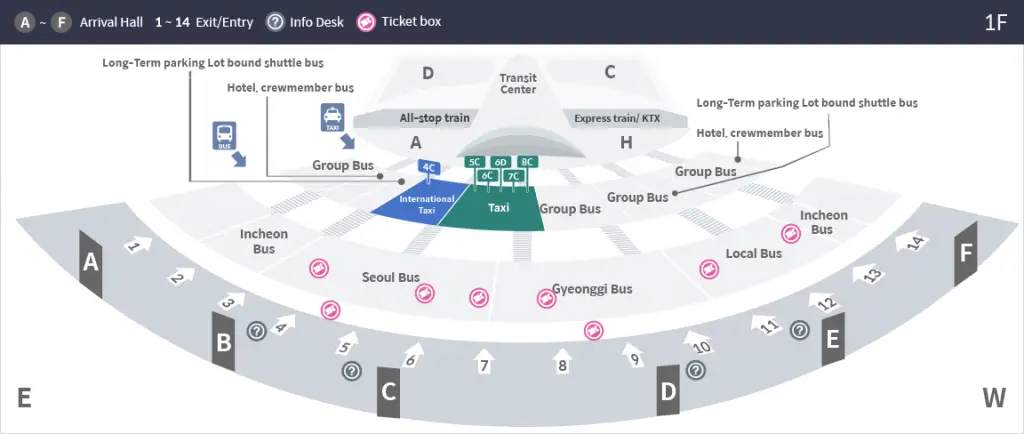 Terminal 2 (T2)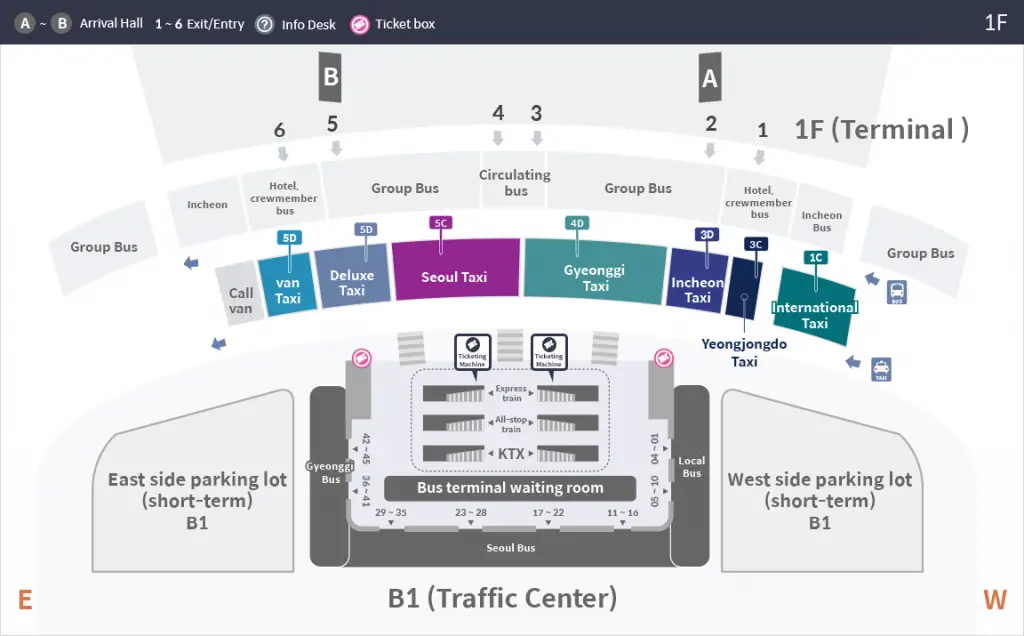 Types of taxis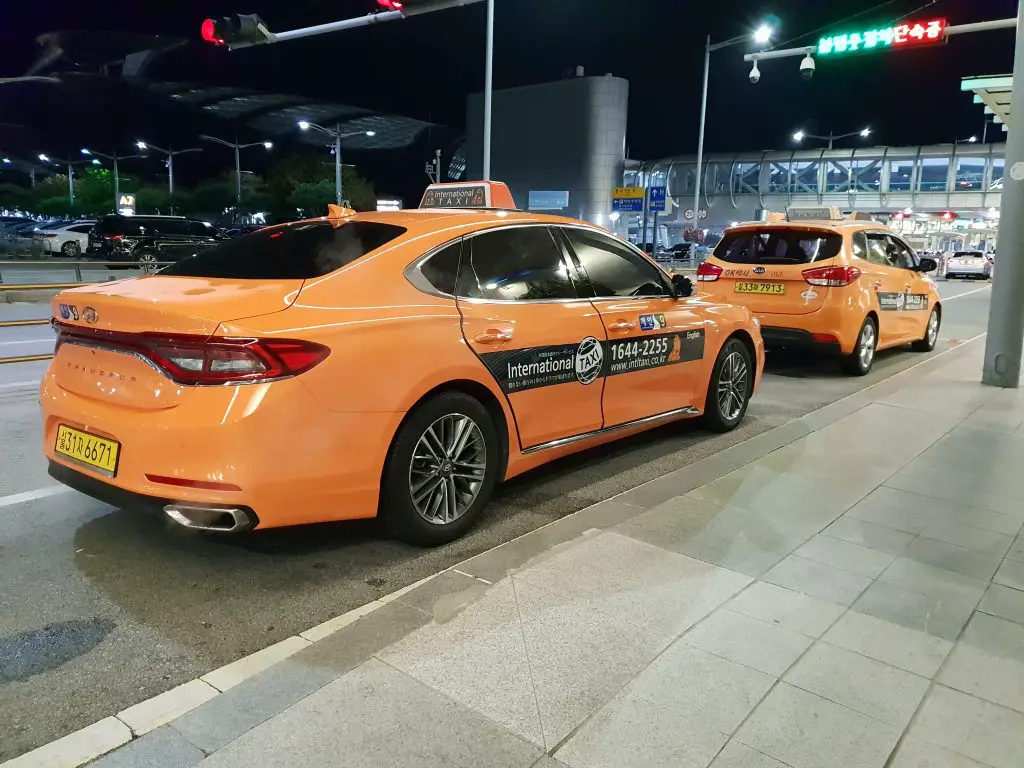 Regular (Standard) taxi
The regular taxi is a mid-sized sedan and painted in different colors depending on the region it provides service to. Seoul's regular taxis are orange. The base fare is KRW 3,000 and 20% of the surcharge is added during the night-time, 00:00~04:00. The fare from ICN to Seoul is about KRW45,000 to 65,000 during the daytime.
Deluxe taxi
The deluxe taxi (called 모범택시 Mobeom taxi in Korean) is a slightly bigger taxi than a standard one, and the base fare is KRW 5,000. Though the fare is more expensive than the standard taxi, there is no late-night surcharge.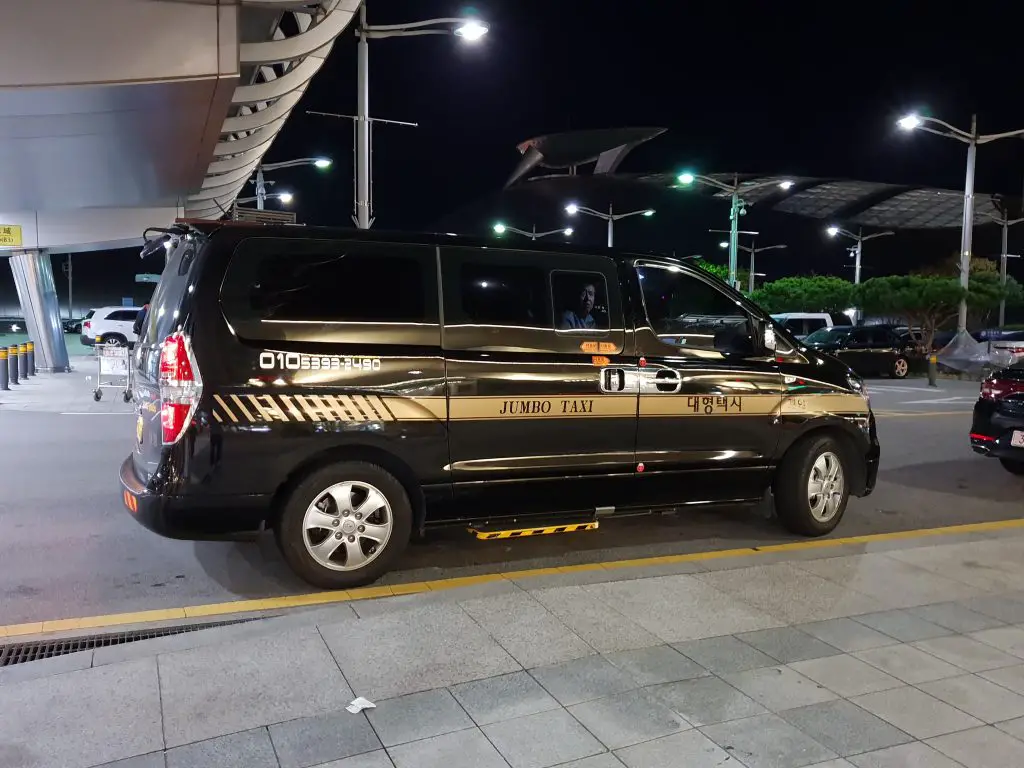 Jumbo taxi
If your group is more than 4 people or you have a lot of luggage, it might be better to take a jumbo taxi. The fare is the same as a deluxe taxi. With jumbo taxis, you should double-check it is not a Call Van, as the exteriors are similar. A Call Van usually negotiates the fare with passengers before they leave by the number of passengers and the volume of luggage. Check the signage to see "Jumbo taxi" and "대형택시".
Be sure to check out this affordable private airport jumbo taxi service.
We briefly checked the transportation services from Incheon International Airport (ICN) to Seoul. Don't worry! You can get much more information from the information desk in the arrival hall as well.
City Airport Terminal
Here is a bonus tip to make your travel back to the Incheon international airport more convenient. Check out the City airport terminal near Coex. The Korea City Airport terminal is a public transportation facility in which travelers on certain flights can check-in their luggage at the terminal before leaving for the airport. Not only can you save time and the hassle of carrying your luggage, you can also go through immigration there. Check out the post, "Things to do in the Incheon Airport," to make the best out of your trip.
Moreover, the Korea City Air Terminal supports flights for Korean Air, Asiana Airlines, Qatar Airways, Singapore Airlines, Jeju Air, Thai Airways, Air Canada, Philippine Airlines, MIAT Mongolian Airlines, China Eastern Airlines, Shanghai Airlines, China Southern Airlines, Japan Airlines, KLM Royal Dutch Airlines, Delta Air Lines and United Airlines, as of 2015.
How to use the City Airport terminal
City airport is quite easy to use. Follow these 5 steps:
First, go to the city airport terminal. Head to the check-in counter on the first floor.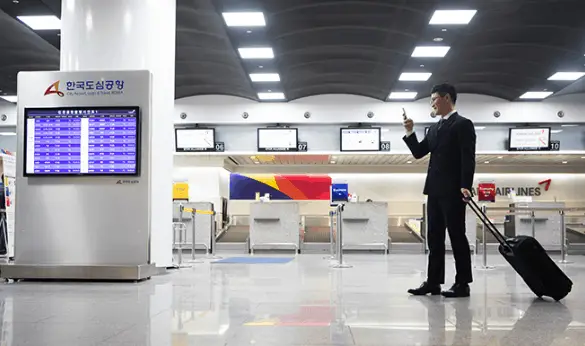 Second, go to the check-in counter. Note Korean air and Asiana airline counters open at 5:20 a.m.- 6:30 p.m. LCC and foreign airlines at 5:10 a.m.- 6:30 p.m.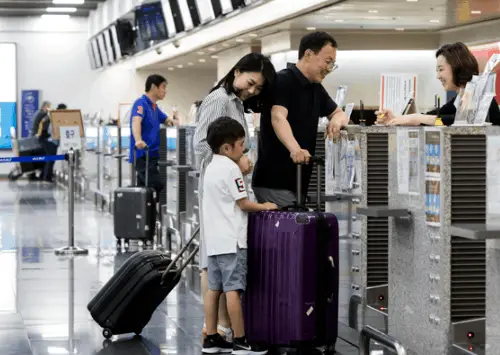 Third, proceed to the immigration office on the second floor.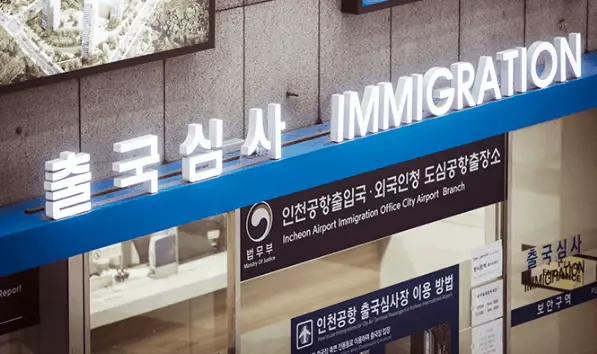 Fourth, buy an airport limousine bus ticket. Ride the bus at the designated time.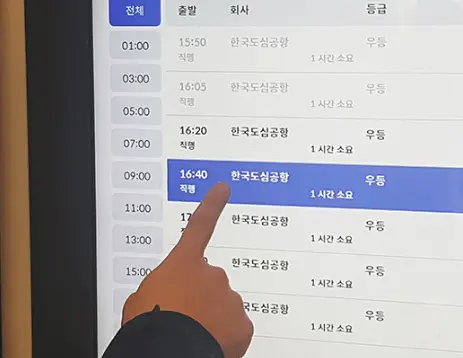 Lastly, arrive at the Incheon international airport and receive VIP service by the immigration officer at the city airport terminal's designated entrance. Please check their site for the location of the designated priority entrances.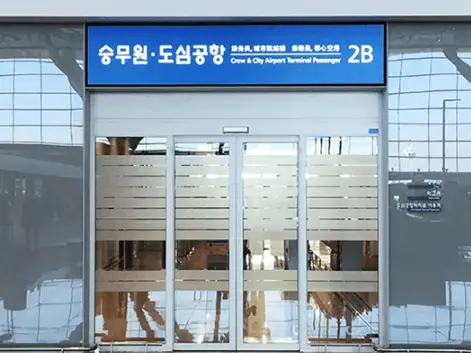 The City airport terminal was made to make your travel easy and memorable. Use it for your convenience.
One more thing, if you plan to carry your luggage during the sightseeing, take a look at this post, "Luggage Storage Services in Seoul" to travel light. Plus, you can check all the detailed information about the subway storage near you HERE.
If you have any questions on this blog post, please let me know by leaving a comment.
You may also like;
IVK's Top Picks – Day Tours, Tickets, and Travel Activities
Seasonal Picks!😍