Incheon International Airport has won many awards annually for being the best airport in the world since 2005. Make the best of your transit, layover, and stay in Korea by checking out the things to do at the award-winning Incheon airport. With so many things to do to keep you entertained, you'll know why it is the best in the world. The more you know, the more you want to spread the good news. If you want to visit Incheon City outside the airport, read this article: Things to do in Incheon: Chinatown, Wolmido, and More.
Read also:
Here are our picks for the best things to do at the Incheon International Airport:
Rest and Relax: One of the best things to do at the Incheon Airport
Sitting on a plane for hours is straining your body, especially if you sit between two people. Take this layover as a time to rest, sleep, and relax in the comfort of the Incheon International airport.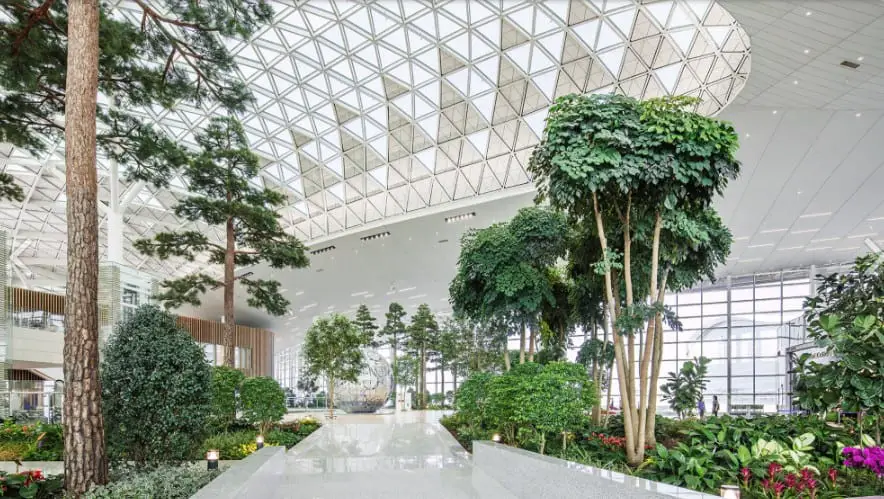 Compare Top Things To Do in Korea!
 Spa, Skin Care, and Massage
The airplane can make your skin feel dry and your body tense. Incheon airport will not let your beauty fade as they have amenities to pamper and ready you for your next flight. Get a warm foot and body massage at the Spa on Air in Terminal one. They have a Korean-style public bathtub or jjimjilbang for around 10,000 won for 4 hours. There are many options for the type of room you want to rest in. If you are in Terminal 2, check out Prana massage as they focus on massages like aroma, foot, and sports.
Located: Near gates 25 and 29 in Terminal 1, near gate 268 in Terminal 2
Open: 7:00 a.m.- 8:10 p.m.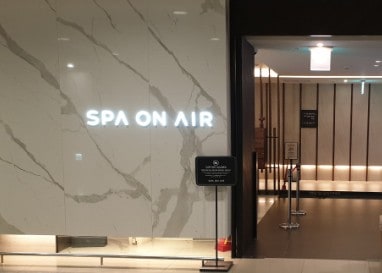 Shower Room & Digital Gym
Feel a little dirty? Need to refresh yourself? Check out the shower room for free for transit passengers and about 3,000 won for regular passengers. There is also a digital gym in Terminal 2 near gate 268 with virtual exercises and digital devices.
Location: Near gate 24 and 29, Terminal 1, and near gate 268 in Terminal 2
Open: 24 hours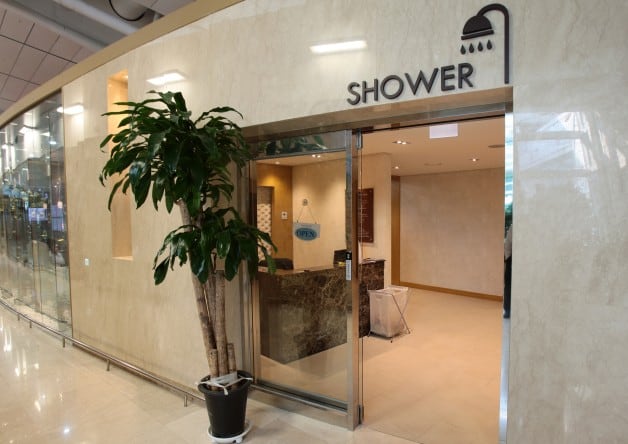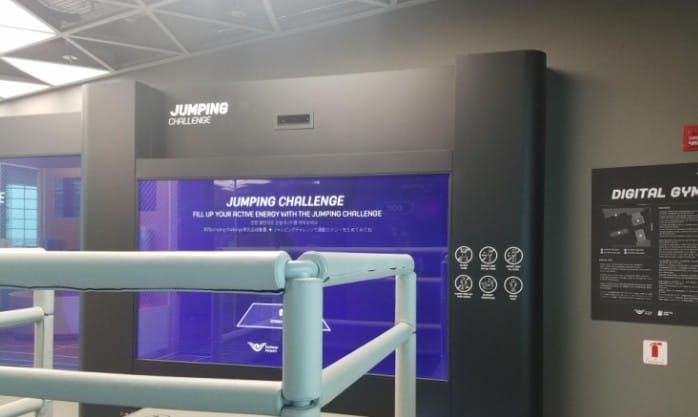 Seasonal Picks by IVisitKorea!
Capsule Hotel- Darakhyu
Looking for a quick and quiet place to rest. Check out the Darakhyu capsule hotel by Walkerhill. The basic necessities for rest and relaxation are available at a low cost. With 60 capsules, functioning bedrooms, a shower room, and a library within the Darakhyu capsule hotel. They have the latest smart technology to bring comfort to their guests. Check out the Darakhyu website for more details.
Location

Terminal 1: Center of Transportation Center 1BF
Terminal 2: East of Transportation Center 1BF

Open: 24 hours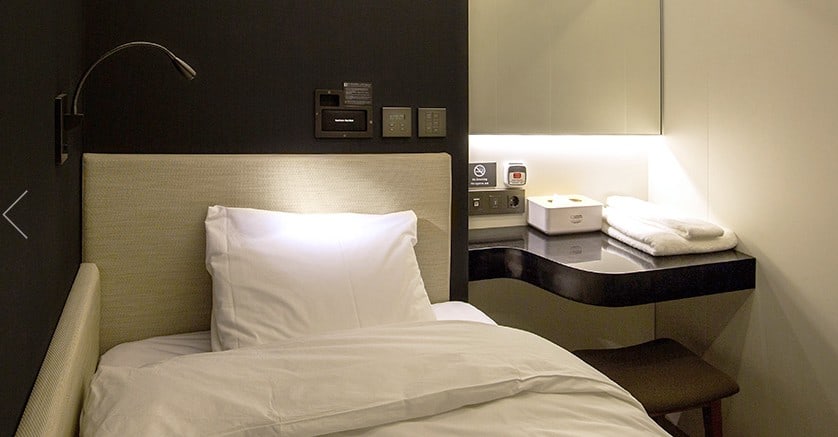 Transit Hotel
The Transit hotel in Incheon airport has many facilities to help passengers feel comfortable without leaving and dealing with immigration and customs. The hotel has free wi-fi, a business center, shower rooms, 24-hour service, no smoking rooms, half and full-day rooms, and more.
Location

Terminal 1: Gate 11
Terminal 2: Gate 252

Open: 24 hours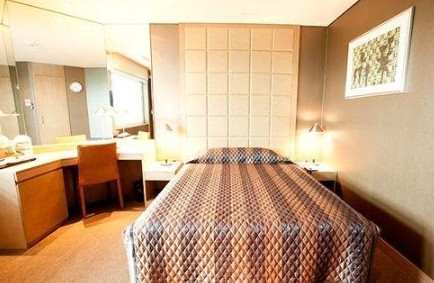 CGV Movie Theatres
Have you been to an airport with a movie theatre? It's amazing, right? CGV is the leading movie theatre company in Korea, and they have two theatres seating about 245 people. If you have a 3 to 4-hour layover, check out the latest movies with a cup of popcorn.
Location: Center of Transportation, 1BF at Terminal 1
Open: 9:00 a.m.- 11p.m.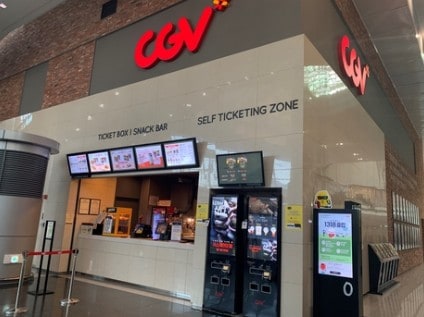 Paradise City Art-tainment
Paradise City Art-tainment is a beautiful resort focused on entertainment for the whole family. They have a casino, an amusement park, a club, and a shopping center. There is also a shuttle bus at terminal 1 and 2, so you can easily get there. With over 2,700 art pieces from world-famous artists like Yayoi Kusama and Demien Hirst, this place will surely entertain you during your layover in Incheon.
If you have a few hours, there is a one-hour Paradise City Art-tainment tour from 10:00-11:00 a.m. and 1:00 p.m.-2:00 p.m. from Terminals 1 and 2. Here is a picture of the shuttle bus location and time.

Free Transit Tours
The Incheon international airport wants to help make your layover to Korea extra special by offering transit tours to top attractions in Korea. A free shuttle bus will escort you to these beautiful places. There is a transit tour featuring temples, Songdo Hanok village, Gwangmyeong cave, World cup stadium & Hongdae street, Gyeongbukdong Palace & Insadong, and Myeongdong & Namdaemun market. Find the right tour for you and make reservations here. There are tours from 1 hour to 5 hours, and it is a first come, first serve service.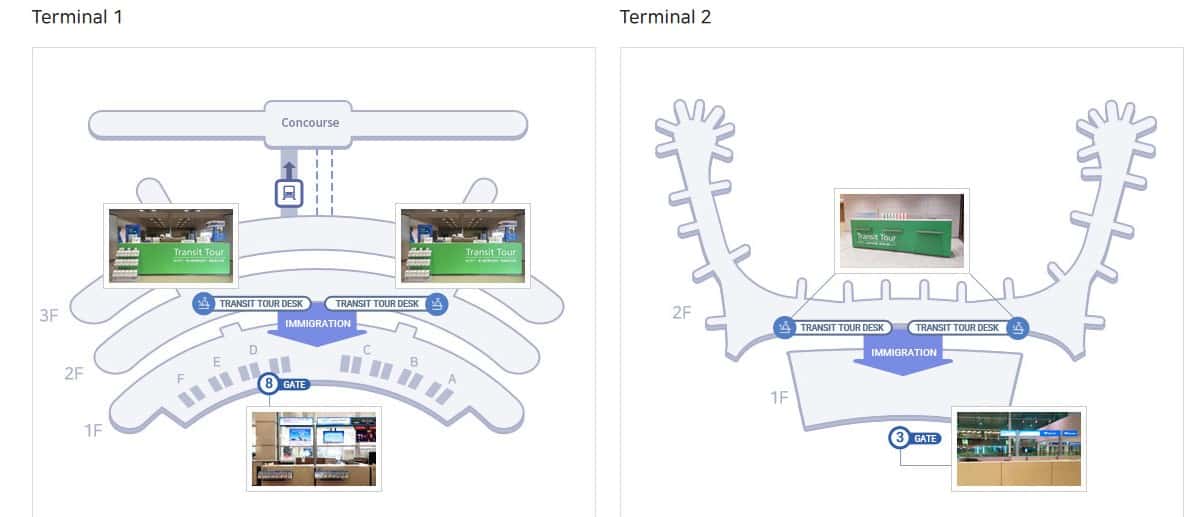 See a Doctor at Inha University Hospital
Feeling a little blue? Every passenger needs to be in top condition when flying. If you ever need to see a doctor, check out the Inha University hospital in Incheon international airport. They focus on general care, dental care, and emergency care for 24 hours in terminal 1 and general care, surgery, and emergency care in terminal 2.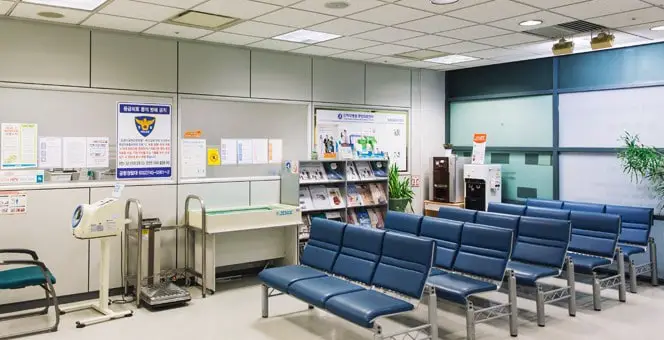 Location: Terminal 1, located at the east of public area 1BF, Terminal 2 located at the west of public area 1BF
Open 24 hours for emergency care in terminal 1, 8:30 a.m.- 5:30 p.m. weekdays and 9:00 a.m.- 3:00 p.m. on Saturday, Sundays closed. Terminal 2 is open from 8:30 a.m.- 6:00 p.m. and on weekends from 8:30 a.m.- 3:00 p.m.
Pharmacies in Terminal 1
World Top Pharmacy: Duty Free Area 3F (Boarding Gate 28) / 06:30-21:30
Optima Plaza Pharmacy: Public Area 3F (Counter H)/ 06:30-22:00
W-store Star Pharmacy: Public Area 3F (Counter G) / 06:00-22:00
Lead Pharm Pharmacy: Concourse 3F Central Area / 06:30-23:00
Medipharm Pharmacy: Public Area B1 East Wing / 07:00-21:30
Pharmacies in Terminal 2
– Balance Pharmacy: Public Area B1 West Wing / 07:00-21:00
– Skypharm Pharmacy: Public Area 3F Central Area / 06:00-21:00
– Prime Pharmacy: Duty-Free Area 3F (Boarding Gates 253 & 254) / 07:00-22:00
* Operating hours subject to change *information from English.
Observatory Deck in Terminal 2
The observatory deck in terminal 2 is where you can view airplanes take off and land in Incheon airport. It'll be an amazing experience to see multiple aircrafts flying and landing on the airport. They also have a briefing zone, lounge, virtual reality experience, 3D mapping technology, and much more. Check the deck out when you are in terminal 2; it'll be worth the visit.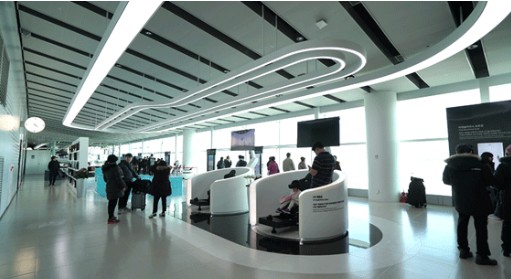 Eat & Shop: Don't miss this out in the Incheon Airport
The main duty-free stores in Incheon are Lotte, Shinsegae, and Shilla. Buying on their internet sites will give you the best deals, but if you do not have time check out these stores for everything you need, from designer bags to Korean ginseng to beauty products. There are also luxury brands like Chanel, Gucci, and Louis Vuitton, and Korean brands like Innisfree, Oliveyoung, Etude and more throughout Incheon airport. You will have to show your passport and ticket when making purchases, and note that you cannot open the package until you are off the plane.
Moreover, to satisfy the needs of every citizen of the world, Incheon international airport has every type of restaurant, from Korean to Western, fast food, a food court, bakeries, and cafe's throughout the airport. If you are looking for a warm broth we recommend the dried pollack hangover soup at Babidabida. In English, the restaurant's name means rice is the answer and is located on the 3rd floor near gate 118. Or some Korean noodles and beer at "Nature are Delicious" restaurant west of the public area, 4th-floor terminal one. There's so much to choose from you won't go hungry!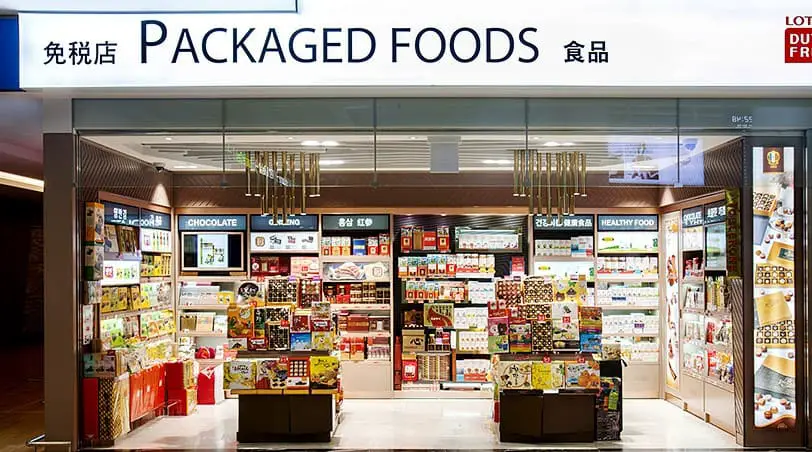 Live Performances
Live performances are played throughout the airport daily, from traditional Korean classical music at terminal 2, gate 248, to semi-class K-pop songs in terminal 1, gate 27, and masked dance performances at terminal 2, gate 248 and 253. Check this site for the exact day and times of these performances.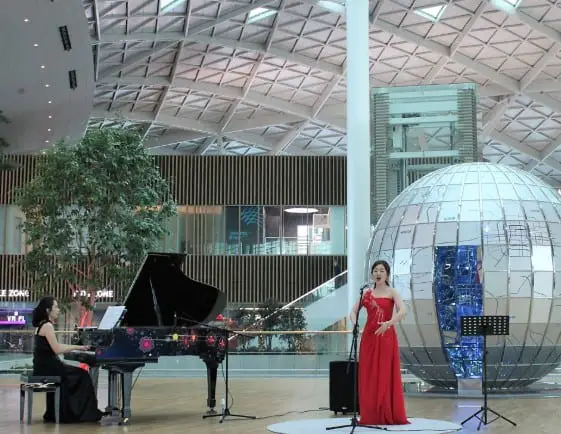 Golf
Sky 72 is the largest golf course in Southeast Asia. The name Sky 72 is because there are four 18-hole golf courses. It is the first golf course to welcome visitors to Korea. It is also quite popular with the locals here. The golf course is about 15 minutes by car or taxi from Incheon airport. If you have a long layover check out their site and make reservations beforehand.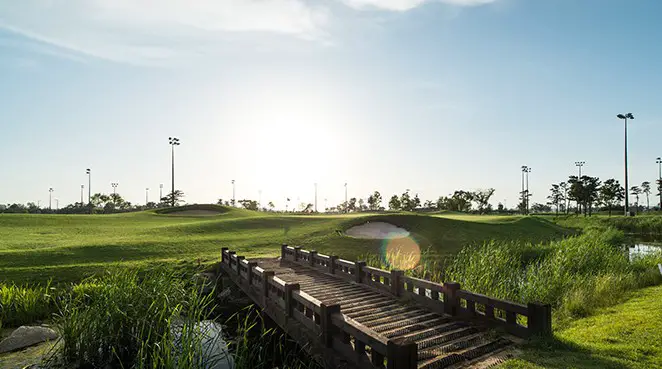 Conclusion of best things to do in the Incheon Airport
Being at Incheon international airport always makes me feel excited. There's something about being in this airport that makes you happy, maybe because there are so many things to do here. The thoughtfulness and care made in serving people worldwide are so evident when you walk into this airport. I hope the next time you're there, you'll be able to try one of these activities!
IVK's Top Picks – Day Tours, Tickets, and Travel Activities
Seasonal Picks!😍