Seoul is the capital city of South Korea and is also known as Seoul Special City and, rightly so. This city is home to some of the top Seoul clubs that offer the best Seoul nightlife experiences to those who love nightlong partying and entertainment. Below, there are some of the best clubs in Seoul that you can visit while you are in this sensational entertainment hub.
Best Clubs in Seoul
Hongdae Clubs
Club NB2
Club NB2 gives you one of the best Seoul nightlife experiences you can ever have while staying in Hongdae. This night club is run and owned by YG and remains open every day of the week till 6 in the morning, giving you the best party nights. The hip hop music stirs the energy in everyone that nothing else can and helps people enjoy without limits. Considering the fame that this club has gotten over time, you would have to wait in long queues for your turn to enter. However, once you enter the place, you'll not regret it. Here, you can interact with people who have come from far and wide places of the world and get to expand your friend circle.
Address: 76-1 Wausan-ro, Seogyo-dong, Mapo-gu, Seoul
Club Cream
Club Cream is a high-energy Hongdae club that remains open for six days a week so that you can party as much as you want. People call the open mic night "Everyone's Mic" that attributes to its high popularity. People see it as an opportunity to display their rapping skills and come pouring in. You also get to face off other challengers in rap battles and show the world the talent you have got. You can enter this club for free and enjoy partying all night long to make the best out of Seoul nightlife. However, if you come to this place after twelve at night, you should expect long lines of people waiting outside for their turns to enter this sensational Seoul club.
Address: 395-18 Seogyo-dong, Mapo-gu, Seoul
Gangnam Clubs
Club Octagon
Octagon Club is one of the best Seoul clubs in the Gangnam district of Seoul. According to the ranking of DJ Mag of Dance Music Bible, this club ranks 5th on the best clubs in the world. And it is also the highest-ranked club in Asia. This place closes at 6 in the morning and you have to spend quite a lot of money for a night here. If you want to come to this place, we recommend you visit this place on weekdays. Because it tends to be a little too over-crowded on weekends. Here, you can party as much as you want and not get tired because of all the energy that this place gives out.
Address: 645 Nonhyeon-ro, Nonhyeon-dong, Gangnam-gu, Seoul
Arena Club
Arena Club is the hub of Seoul Nightlife with all its dance parties. This place in Gangnam is not just any other night club that you can come to while wearing whatever you can find, but this club requires you to follow a proper dress code. The professional dancers and models give this club a high-end vibe and also attract a lot of people from all over the world who come pouring here. This place is well-known for being a progressive club that sets EDM musical acts. If you want to spend some money here, then you can check out the VIP booths near the main stage for an outstanding experience. Depending on the event, you can sometimes find this club open on Sundays as well. The regular opening days of this club are Friday and Saturday.
Address: 707 Nonhyeon-ro, Nonhyeon-dong, Gangnam-gu, Seoul
Club Avenue
Avenue Club is that place in Gangnam where you can find new and old features making a perfect combination. The roof of the club is decorated with classic chandeliers and the floor is made of marble that gives off a perfect vintage vibe. The futuristic laser lights add the modern twist that the place requires to become just the right blend of vintage and modern.
This place has two floors, one is the main floor where most of the partygoers enjoy their time. And the other one is the VIP floor for the VIP customers who are not afraid of spending big wads of money. Here, you can enjoy electronic events where famous-around-the-world DJs perform every day. If you are a visitor here and coming to this place for the first time, you don't need to worry about anything as this is one of those clubs that have the reputation of being very welcoming.
Address: 535 Dosan-daero, Cheongdam-dong, Gangnam-gu, Seoul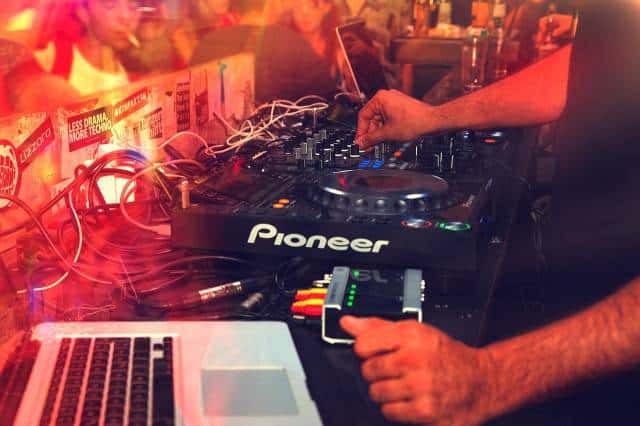 Itaewon Clubs
Club Cakeshop
Club Cakeshop was the winner of Best Club in Seoul for the 10 Magazine Best in Seoul 2018 competition. So, it garnered a lot of attention from the energetic partygoers staying in Itaewon. It remains open from Thursday to Sunday so you can have a long weekend of partying and fun. The musical acts, that include EDM and hip hop, performed here are sensational. This place is among the top Seoul clubs at the time with performances by Shlomo, Nosaj Thing, and many more popular artists. You can expect long lines after midnight considering the popularity of this Seoul club. Here, you can have one of your best Seoul nightlife experiences that you won't ever forget.
Address: 134 Itaewon-ro, Itaewon 1(il)-dong, Yongsan-gu, Seoul
Club Made
Club Made is the hip-hop club in the Itaewon region of Seoul that everyone loves going to. This club is also best known for its electronic dance music that attracts a lot of people.
There are two zones in this club, one is the EDM or Electric Dance Music zone and the other one is the hip-hop zone. So, if you are more of an EDM person, you can go to that part of the club. On the other hand, if you are more of a hip-hop type, you also have your own part in the club so, no one has to compromise on their music preferences. If you are on the guest list, you can enter this club for free otherwise, you'll have to pay twenty thousand South Korean Won. The opening and closing time of this place are from Thursday to Saturday from 10 at night to 6 in the morning.
Address: 737-32 Hannam-dong, Yongsan-gu, Seoul
Written by Dy & Jay.
You may also like,
IVK's Top Picks – Day Tours, Tickets, and Travel Activities
Seasonal Picks!😍