Seoul Bamdokkaebi Night Market is an official event organized and run by the city of Seoul. As a matter of fact, 'Bamdokkaebi' literally means 'Korean ghosts that appear at nighttime'. So, the event opens at night at five different places in Seoul (Cheonggyechon, Yeouido, Banpo, DDP, and Oil tank culture park).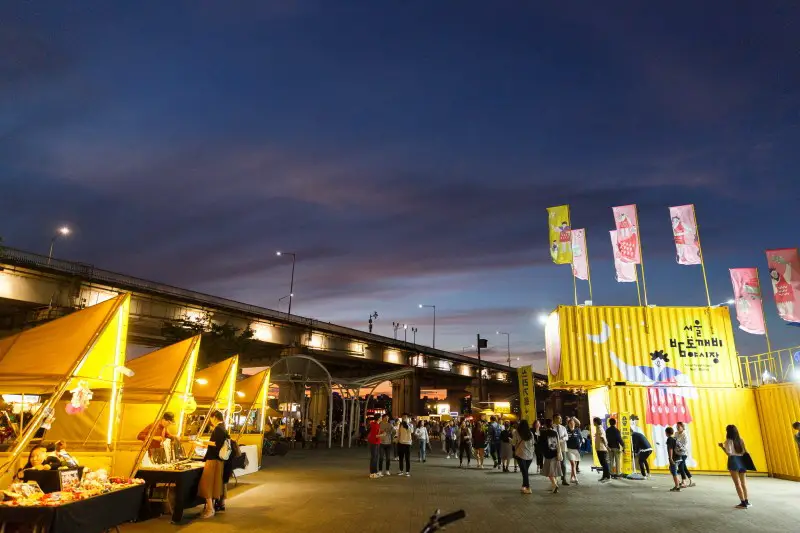 It's a multicultural event market with various handmade products, exotic global food, and unique performances by artists! And it usually starts in early April and ends at the end of October.
Then let's dive into the five Bamdokkaebi Night Markets together!

5 Bamdokkaebi Night Market in Seoul
Each of the markets has its own theme and atmosphere.
Here is some information about 5 Seoul Bamdokkaebi Night Markets.

Cheonggyechon Tour Night Market
Open: Every Saturday 17:00 – 22: 00 / Sunday 16:00 – 21:00
Location: 14-1 Seorindong Jonnogu, Seoul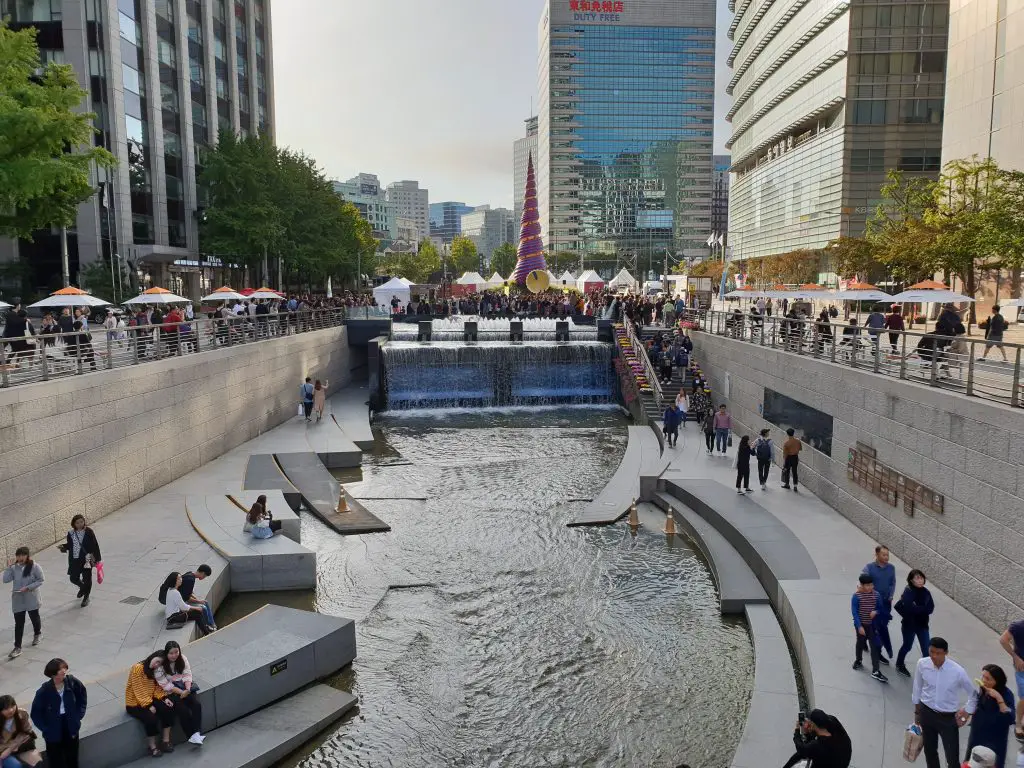 Cheonggyechon is a stream flowing between Jongno-gu and Jung-gu in the middle of Seoul. So, it would be great if you visit this market after visiting Gyeongbokgung Palace, Bukchon Hanok village, Namsan N Tower or Namdaemun Market as they're all quite conveniently situated. While you walk along the stream, you can see many small shops with handmade products and food trucks. They sell a variety of Korean street foods and global fusion food. For instance, Dakkochi (small pieces of chicken and scallions grilled on a skewer), Cupbap(served in a paper-cup with rice and other side dishes), and global foods like steak, pasta, and other Asian dishes. So, go to the market with your friends and share some treats!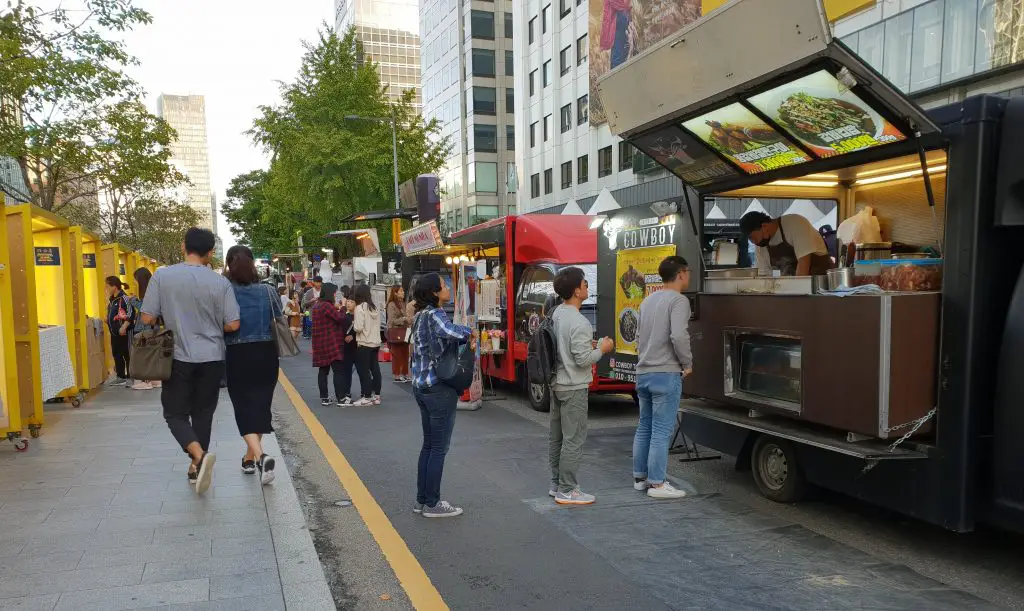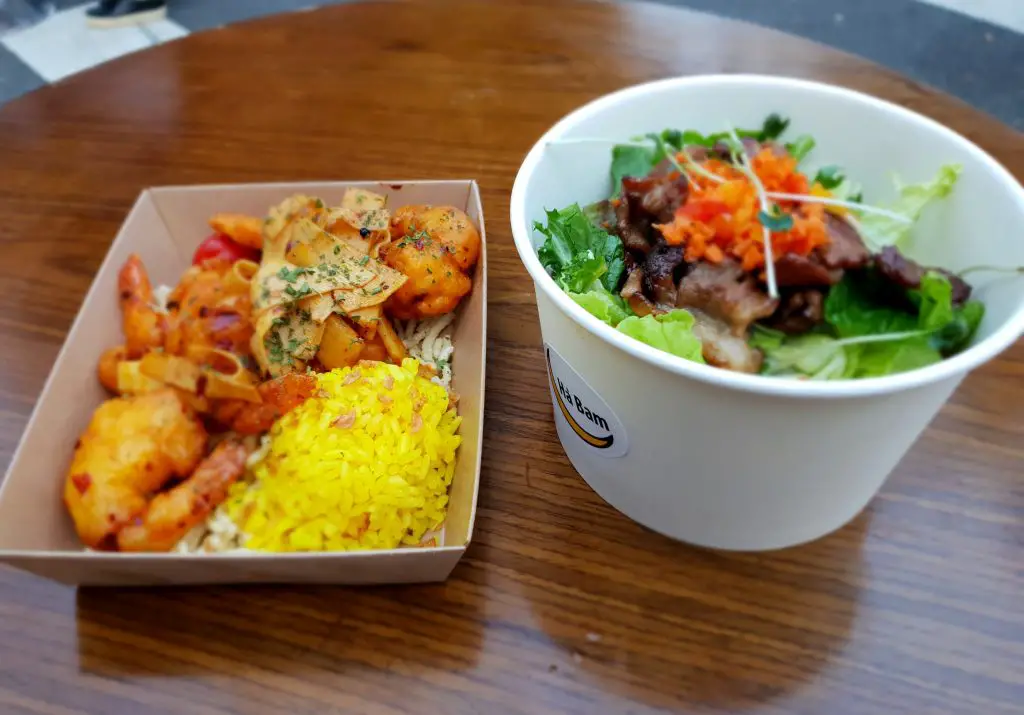 DDP Youth Runway Night Market
Open: Fridays & Saturdays 18:00-23:00
Location: 281 Euljiro Junggu, Seoul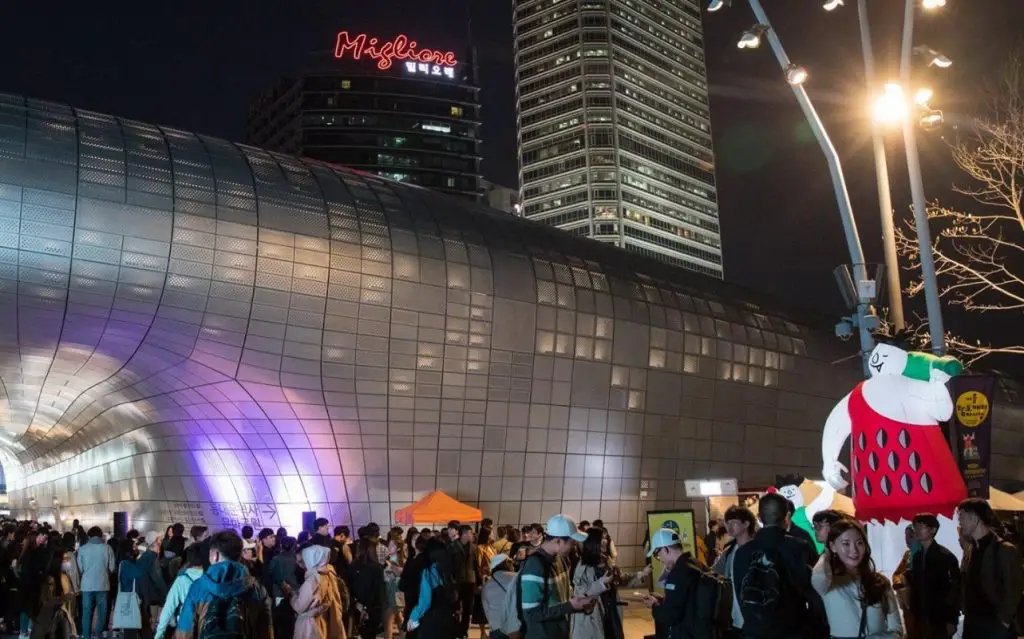 DDP(Dongdaemun Design Plaza) is a multi-cultural complex located at Dongdaemun History & Culture Park. They built this plaza because Dongdaemun district was famous as a trendy fashion town and a hot spot for young people. Moreover, I believe you will love the unique design and the night view of DDP. See the latest fashion style of Korea at the epicenter of Korean fashion design with music performances. Needless to say, a ton of delicious food is available here as well.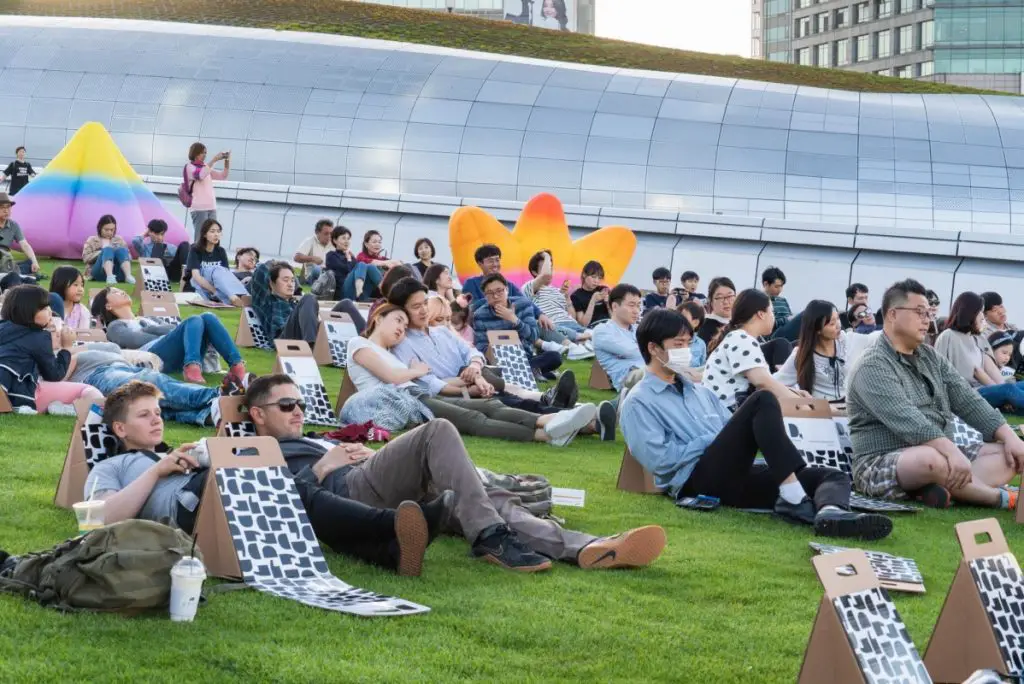 Yeouido World Night Market
Open: Fridays & Saturdays 18:00-23:00
Location: 330 Yeouidongro Yeongdeungpogu, Seoul
Mulbit Plaza at Yeouido Hangang Park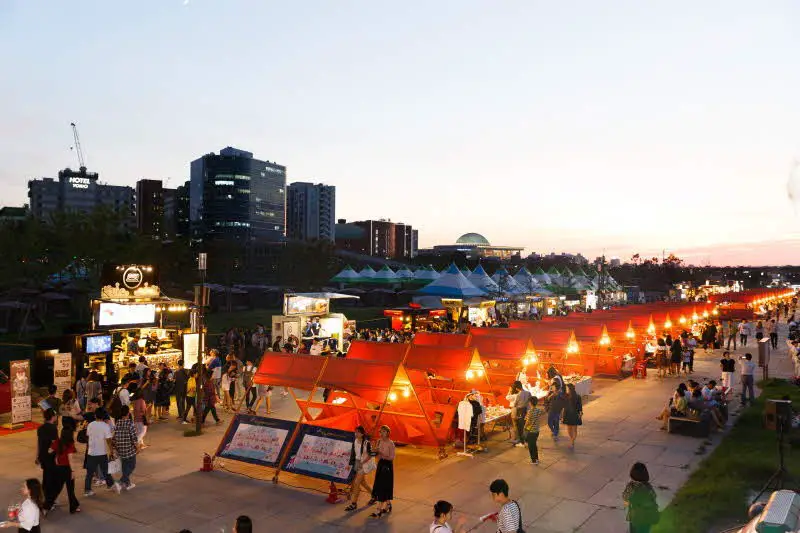 The main concept of Yeouido market is "One-night global tour" at the Hangang River, because the sellers of the market came from all over the world in partnerships with many famous foreign markets. So, you can enjoy fantastic global food, multi-cultural unique hand-made items, and performances with the beautiful nightscape of the Hangang river in the background.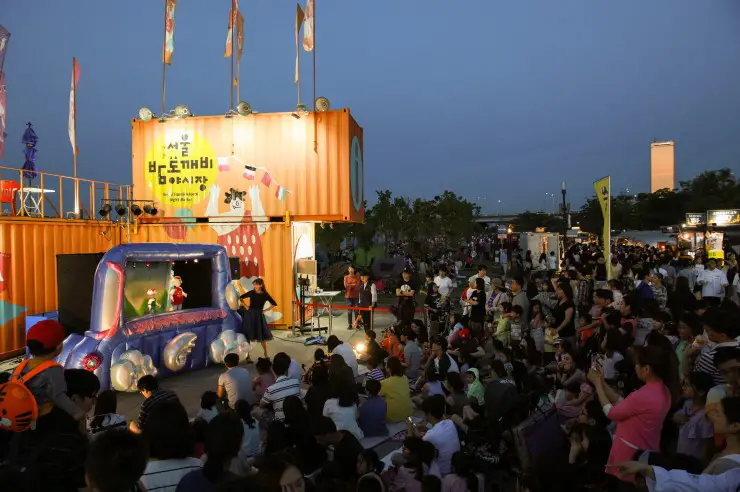 Banpo Romantic Moonlight Market
Open: Fridays & Saturdays 18:00-23:00
Location: 40 Sinbanporo-11gil Seochogu, Seoul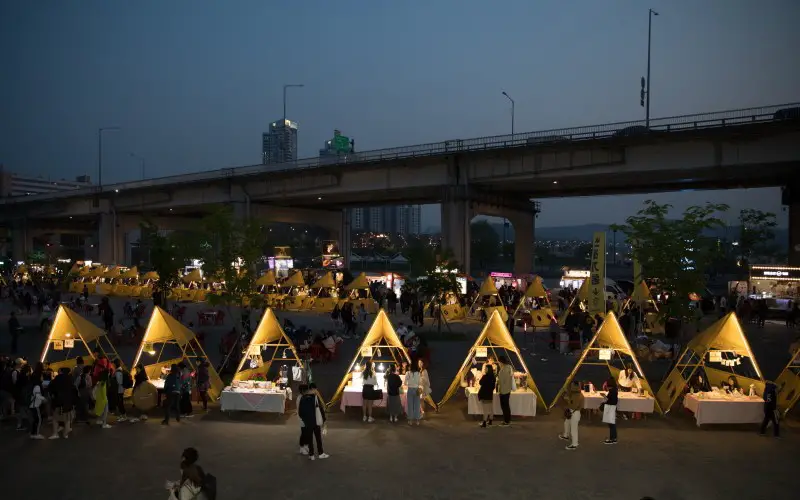 The name of the Banpo night market is "Romantic Moonlight Market, because it's designed for a fantastic nightscape and romantic atmosphere of the Hangang river bridge. Certainly, water fountains, fantastic lights, and music with moonlight at the Hangang Riverside will give you a romantic evening with your friends and family.
Oil tank culture park Forest Picnic Market
Open: Saturday 16:00~21:00
Location: 87 Jeungsanro Mapogu, Seoul
Here they offer a night market with the themes of the environment, restoration, and nature.
The Korean government built this in 1973 because of the oil crisis so that they could store oil in case of another crisis.
And in 2017, they renovated the abandoned 5 oil tanks to become this beautiful cultural center.
As a result, there is a concert hall, exhibition hall, cafe, and amphitheater surrounded by beautiful trees.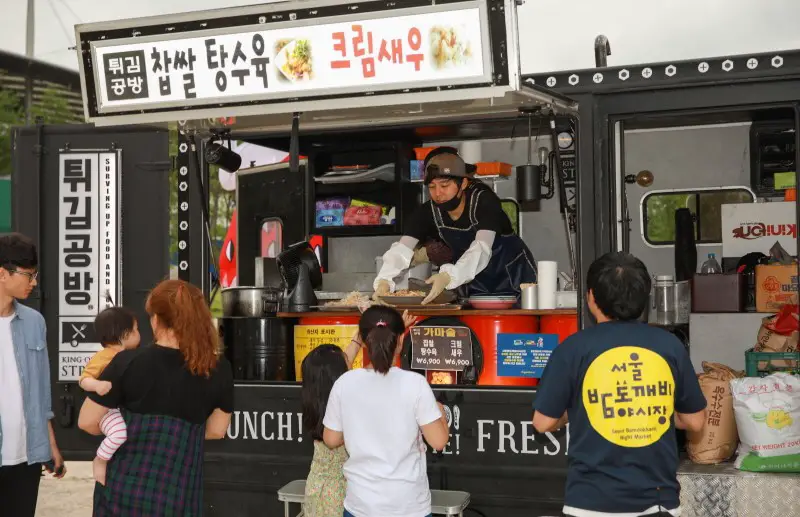 Hope you enjoy the Seoul Bamdokkaebi Night Market before it ends. Hurry up! 🙂
You can refer to the official website for details.


Written by Dy & Jay.
You may also like