Traveling to a foreign country can be daunting if you can't speak their language. But in this tech-friendly age, all you need is a smartphone to have an exciting experience.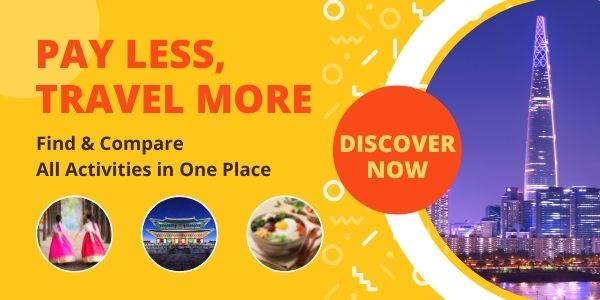 You will see that using apps for traveling in Korea can make your trip easy and convenient. There are tons of apps to choose from so we selected the 8 Best Apps for Korea travel. Grab your smartphone first before you read this.
8 Best Apps for Korea Travel
Visit Korea
The first recommendation on our list is 'Visit Korea.' It is made by the Korea Tourism Organization. It's an app so you can get tons of information about Korea right in the palm of your hand. The app includes beautiful attractions, exciting festivals, delicious foods, transportation, comfortable accommodations, vibrant shopping centers, and more. 
The best thing about this app is that it's run by an official organization of the Korean government.  This means that it's more reliable when compared to other sites that mainly want to sell their products and services. This app covers almost everything you need to know when traveling in Korea.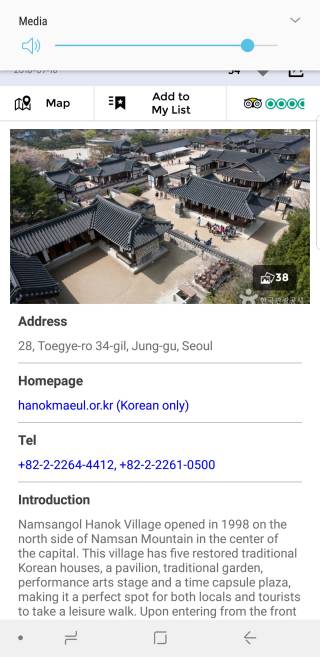 Web   |   Google Play    |    App Store
KLOOK
Here you can find discounted tickets, tours with a unique experience. Not only the day trip to Nami Island or the coast side with a beautiful beach is available, but the popular attractions tickets are also on a great deal. Don't miss out while you travel to Korea.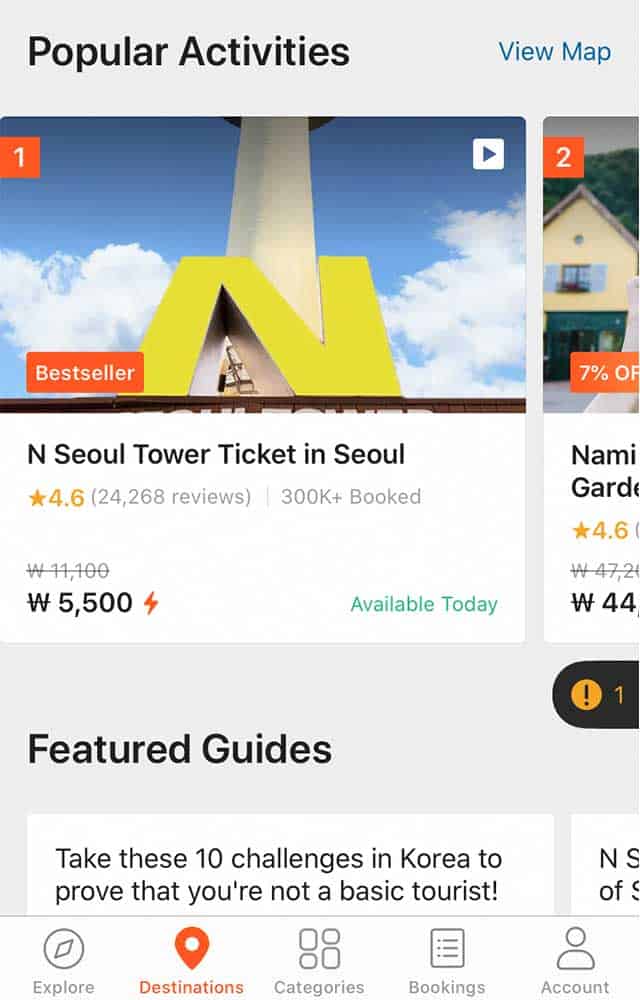 Web   |   Google Play    |    App Store
The second must-download app is 'Naver.' If you are planning to travel to Korea, it may be good to set aside the Google suite of your smartphone. Google Maps can't show the way to your destination because of the law in Korea.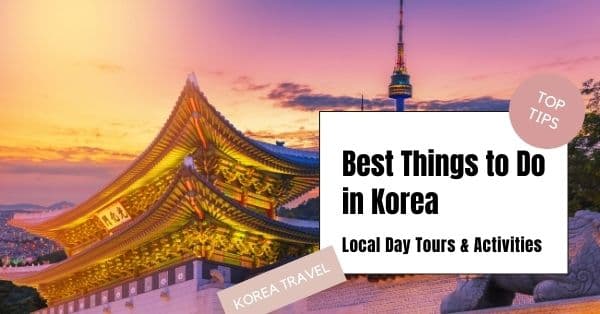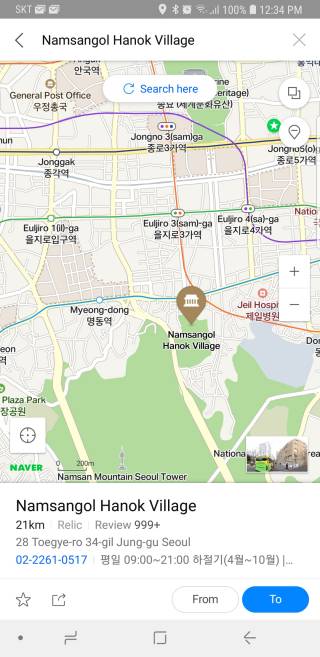 'Naver' is a Google in Korea, and they provide an English map service called Naver Map.  Because public transportation is well organized and convenient in Korea, you can find your destination while you're walking, taking a bus, a subway, and even while you're driving. Naver Map is definitely one of the best apps for traveling in Korea.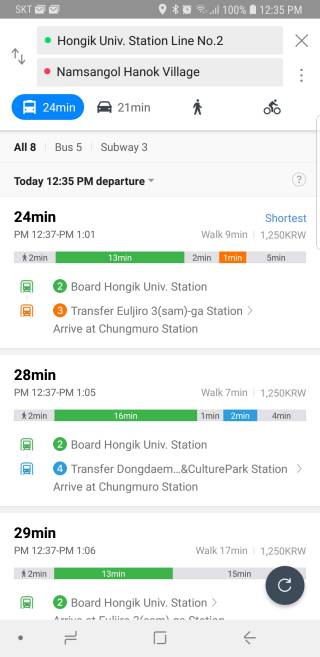 They only support English on the mobile app.
Web   |   Google Play    |    App Store
Yogiyo
Korea is the heaven of delivery foods. In other words, you can order almost all kinds of food by phone call and app, and it will be delivered to your place in 30 minutes. What sets Korean delivery apart from others is that you can order food and have it delivered when you are outside like the Hangang-river park. You can have a fresh draft beer with fried chicken by the river just by touching a few buttons on your phone.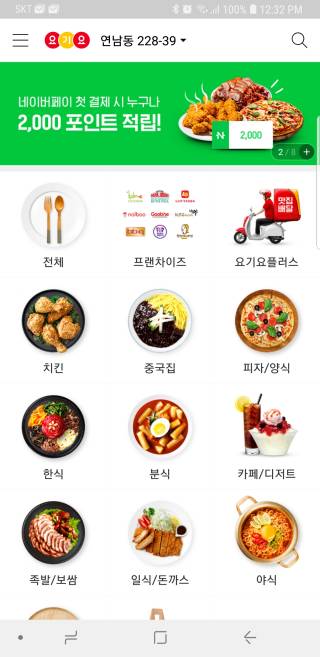 The most famous delivery foods in Korea are ChiMac(Fried chicken with beer), Ttuk-bok-gi(Spicy rice cake with pepper sauce), and Jajangmyeon(Chinese style noodles with soybean sauce). Definitely, the delivery-food app is one of the best apps for Korea travel. And because it doesn't support English, we explain here 'How to order delivery foods in Korea' in detail.
How To Order Food Delivery without Korean Mobile Number
If you don't have a Korean mobile number, you can't use Baemin or Yogiyo app. There are a few alternatives to the main food delivery apps. Then you can use Trazy's food delivery service or Shuttle Delivery service.
Using Trazy's food delivery service, you can order Korea's popular delivery foods, such as fried/grilled chicken, jokbal, pizza, tteokbokki, gimbap, jjajangmyeon, etc. However, available time is limited (12:00~17:00 on Weekdays & 12:00~13:00 on Sat/Sun/Holiday)
Shuttle Delivery provides a food delivery service between restaurants and customers. You can order various dishes from famous restaurants near you. Moreover, the delivery guys speak both Korean and English. The problem is their coverage. Currently, they provide the service in Seoul (Itaewon, Gangnam, Hongdae, Jung-gu, Jongno-gu, etc.), Pyeongtaek, and Busan.
MangoPlate
Those were the apps we recommend to help you see and get to the fabulous scenery and attractions of Korean culture. Now it's time to introduce my favorite apps for tasting delicious foods! The first one is MangoPlate. It is an app for discovering the best Korean restaurants and foods. They have an extensive database of over 200,000 restaurants in South Korea with reviews and ratings. Best of all, they support English. 🙂
Papago
Papago is one of the fastest translation applications used worldwide by Naver Corporation. We recommend downloading this app anytime you need help in translations. They have translations in Chinese, Japanese, Vietnamese, Russian, etc. It'll be a lifesaver when you are traveling in Korea. Sometimes a little help will go a long way.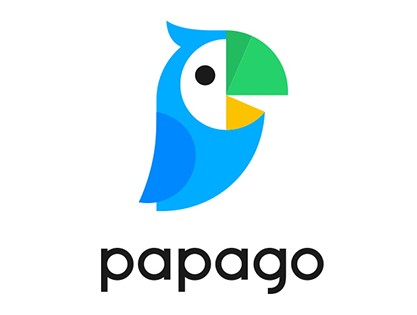 Kakao Metro
Not only is the Seoul Subway the most convenient and fastest way to get around the city. It's also very clean, efficient, and safe. It's the favored public transportation for locals as well.
If you have no idea how to get to your destination by using the Seoul subway, Kakao Metro would definitely help you. On the App, you can search the station and it'll direct you to the best route, how many minutes it takes, and also show you a timetable of each station.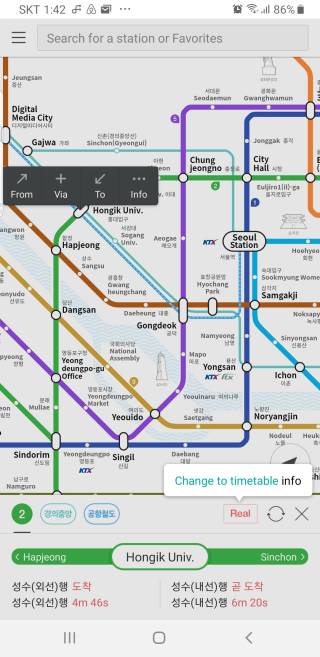 Kakao Taxi- Best taxi app
The best taxi app in Korea and the best taxi app in Seoul is Kakao taxi. In most cases, public transportation is the most convenient and affordable way in Seoul.  When you want to take a taxi after midnight or if your hands are full with luggage, we recommend the Kakao taxi app. It works just like Uber. Enter the destination and pick your current location, and click the 'Request Taxi' button.  After that, boom! As soon as the taxi driver answers your call, you can check your taxi's plate number and also see where it is on the app. The best part of this app is that you don't have to worry about getting a rip-off. 🙂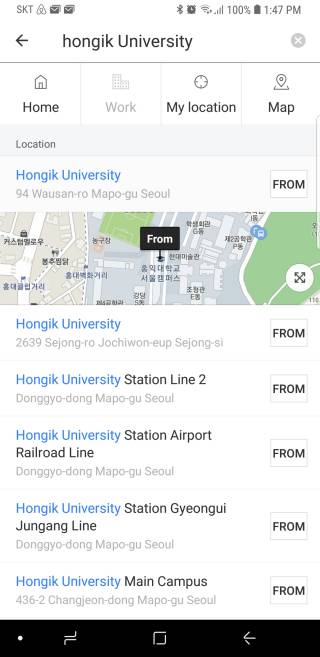 ---
Download the best apps for traveling in Korea and enjoy a safe and convenient trip!
Feel free to contact us or leave comments if you have any questions.

You may also like