Korean summer is one to fear – it's hot, humid, and unforgiving to those who come from colder countries, but it does not mean that it's impossible to enjoy it! If your stay in Korea winds up happening during the summer months, this article is for you! Take a look at the best summer activities you can attend without local and language knowledge in South Korea, starting with something classic, and finishing with something unusual.
Top Things to do in Summer in Korea
Surfing at the Surfyy Beach in Yangyang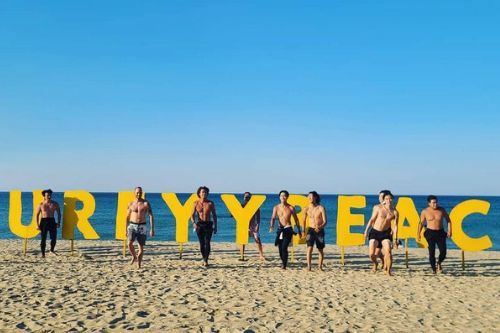 Place: Surfyy Beach
Address: 119 Hajodaehaean-gil, Hyeonbuk-myeon, Yangyang-gun, Gangwon-do
Booking: 1522-2729, or 서피비치 on KakaoTalk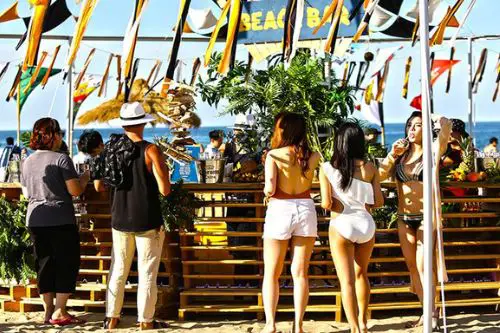 Surfing is the new black – or so they say. If you want to experience surfing in Korea, look no further. The Surfyy Beach is a private area, or a beach pavilion, of the more extensive Hajodae Beach located in Yangyang, Gangwon-do. It is about 1 kilometer in length and divided into three zones, one for the swimmers and two for those who want to take a rest.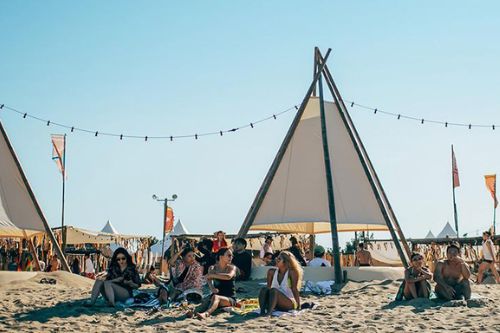 The Surfyy Beach is the first beach dedicated purely to surfing in South Korea – pretty cool, isn't it? Not only is it cool, but it also provides a breathtaking view of the East Sea combined with a very picturesque beanbag and hammock territory that makes you feel like you're attending an alternative version of the Coachella festival. Every zone is accessible with the purchase of the Surfyy Pass. Ride the waves and have fun!
Check Out Surf Lessons in Yangyang
Swimming at the Caribbean Bay Water Park
Place: Caribbean Bay
Address: 99 Everland-ro, Pogog-eup, Cheoin-gu, Yongin-si, Gyeonggi-do
Booking: +82-31-320-5000
You may have heard about Everland, one of Korea's incredible amusement parks, but did you know that it's not just the Everland rides you may enjoy there? "Caribbean Bay" is a huge water park that, though located on Everland's territory, requires a separate entry fee – at the same time, it does not require that you visit the amusement park. After all, it's summer, and, sometimes, summer makes you want to have fun swimming, not walking around under the blazing sun!
The park accommodates various indoor and outdoor facilities such as pools (a wave pool, adventure pools, kids' pools, etc.), water slides ("Mega Storm," "Water Bobsleigh," etc.), a sauna, and a spa. There are a few restaurants on the territory, as well! Just enough to give you the strength to keep on swimming.
This summer of 2022 (06.24~08.15), Caribbean Bay is hosting the Mega Wave Festival with DJ performances, a flyboard show, a circus, busking, and many other fun things. Check the official Mega Wave Festival page for more information.
Read the article, CARIBBEAN BAY, The Best Water Park In Korea, to learn how to get there and important information to enjoy the water park.
Enjoying Music at the Pentaport Rock Festival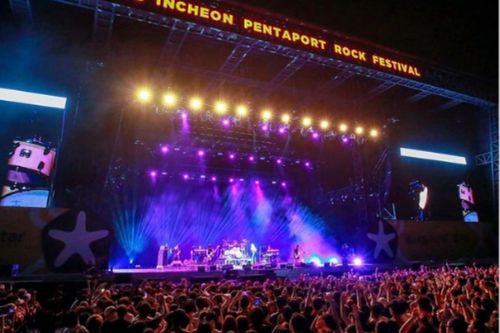 Address: 350 Central-ro, Songdo-dong, Yeonsu-gu, Incheon
Learn more and book the Pentaport Rock Festival
Date: August 5~8
Rock'n'roll never dies, and the Pentaport Rock Festival is in its prime! Years of Covid-19's world domination kept the audience of various festivals at home, but not anymore. This year, one of the most legendary events in the rock scene of Korea that happens every summer finally opens its doors for the 17th time for the live audience to attend. This year's line-up will include scene veterans such as Nell, Crying Nut, Jaurim, and Cherry Filter, as well as the ever-popular Jannabi, Glen Check, Bibi, and many others. Hurry and get your tickets at the official website. This festival will rock your world!
Find more festivals in Korea here.
Walking Along the Lavender Fields in Herb Island, Pocheon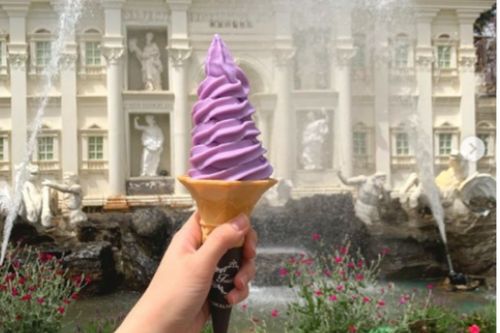 Place: Herb Island
Address: Gyeonggi-do, Pocheon-si, Sinbuk-myeon, Cheongsin-ro 947beon-gil, 35 KR
The sight of beautiful lavender fields, lavender coffee, lavender ice cream… The purple paradise you're looking for is here, at Herb Island.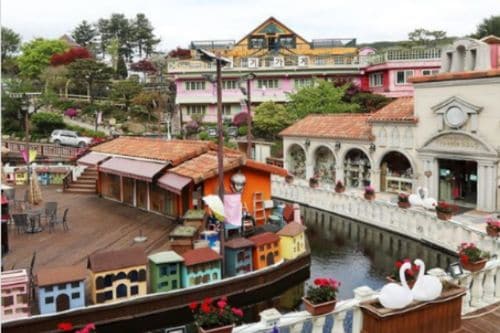 Do not be fooled by its name – it's not an actual island, but the largest botanical garden combined with a museum zone in the whole country located in the city of Pocheon. It's been open since 1998!
It's not only a display of flora but a mini-fairytale kingdom. When you walk on its territory, Herb Island takes you to its streets of Venice, to an old Korean road, to beautiful cafes and stores where you can buy herbal products made right there, in the park.
Though strikingly beautiful in summer, Herb Island is also a must-visit in wintertime with its Christmas-themed Santa village's extravaganza and festivity.
Eating Cakes and Drinking Cold Beverages in Pretty Seoul Cafes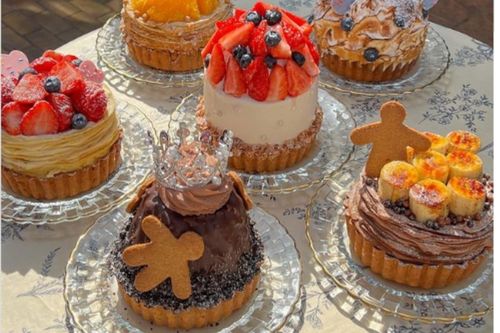 Place: DosanMamma
Address: 42, Apgujeong-ro 45-gil, Gangnam-gu, Seoul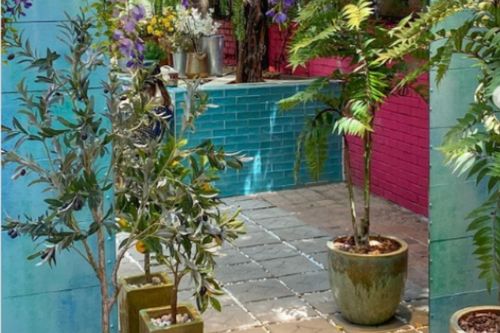 Tell me to find the pinkest wall in all of Seoul, and I will do it in a moment, as it belongs to the highly-popular café in the area of Apgujeong called "DosanMamma." The café is a fabulous two-story house with European-style outside tables and a whole flower tree growing in the middle of the second floor (is it real? Visit the café and check for yourself!).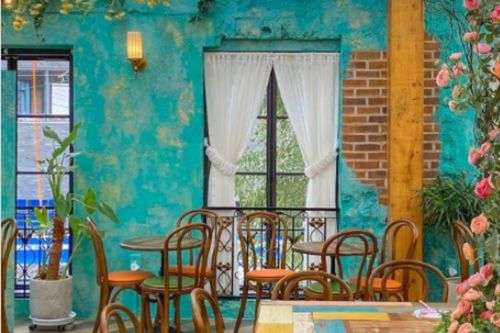 The abundance of the most beautiful desserts you've ever seen is too good to be true when it comes to "DosanMamma," and to accompany them, there are, of course, many different beverages on the menu, as well. If you want to be trendy, make sure to visit this place. Everyone wants a bite, so let them eat cake!
Chilling Your Bones in The World of Tim Burton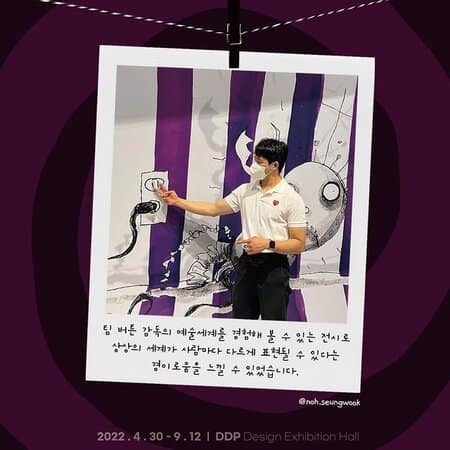 Place: DDP (Dongdaemun Design Plaza)
Address: 281 Eulji-ro, Euljiro 7(chil)-ga, Jung-gu, Seoul
Date: 04.30~09.12
"Everybody scream, everybody scream, in our town on Halloween…" Oops! It's not the scary season month, October, is it? In fact, in South Korea, summer is the season of the spooks! Since it's so hot, you can't help longing to feel the chills inside your body. You may often see horror movie marathons in July and August, and, though the schedule of such may vary, you have one spooky appointment secured this summer!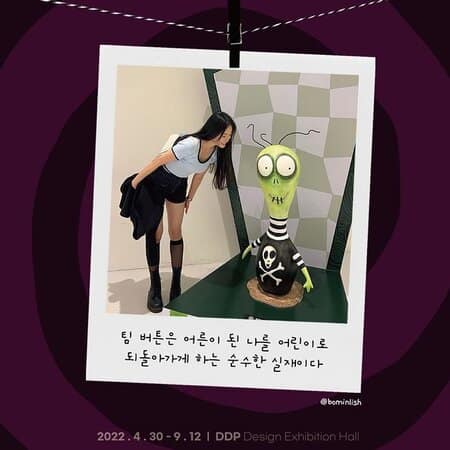 Tim Burton is a prolific director of most unusual movies that plunge their viewers into the ever-slightly twisted world of dark fairytales and humor, such as "Edward Scissorhands," "Mars Attacks," "Beetlejuice," and many others. This summer, you may be able to get acquainted with Tim Burton's story. You will be able to witness his actual art (scribbles, drawings, paintings) and see incredible big-sized installations based on original characters and real movie props. You can also watch some of his earlier work on big screens at Seoul's most stylish Dongdaemun Design Plaza, which is a sight to see by itself. The exhibition will leave you hungry for more Burtonesque things, for sure!
The exhibition is organized in two languages, Korean and English, so you can enjoy it without any trouble. It's important to remember that, by the rules stated at the entrance, you cannot take pictures inside. Still, there is a fun photo zone with some of Tim Burton's original characters and an extensive gift shop where you can grab various memorabilia to take home after the trip to the exhibition.
That is it for the list of fun places you may visit in the summer of 2022 in South Korea. Have an unforgettable one!
You may also like:
IVK's Top Picks – Day Tours, Tickets, and Travel Activities
Seasonal Picks!😍