Last Updated on May 25, 2023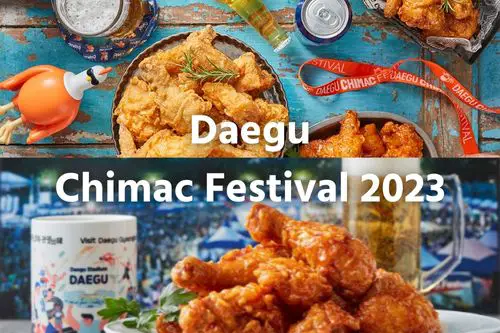 Are you planning a summer vacation with your family?
There won't be a better chance to relish one of the most enduring festivals of South Korea, Daegu. Daegu Chimac Festival, the famous summer festival in South Korea, is back after the Covid Pandemic. Not being able to hold since last two consecutive years, this July it's the main attraction for the tourists. This annual festival is about celebrating one of the most loved Korean food, hence the term Chimac, a Portmanteau of chicken, and maekju, the Korean word for beer.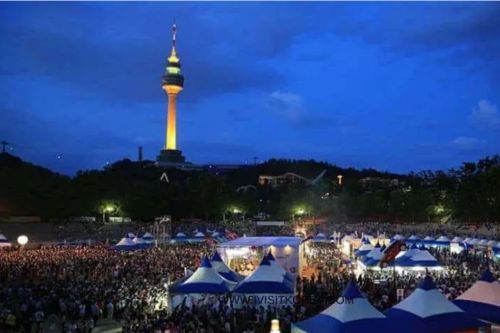 Daegu Chimac serves you from August 30 – September 3 at Duryu Park Area with a wide range of Korean chicken and beer to target the global market.
Chimac is not only a drinking or tourism festival but a network to connect people to people. It is also a way for industries to grow alongside local businesses. Every year, more than 1 million visitors attend this five-day festival.
Daegu Chimac Festival
What to look for?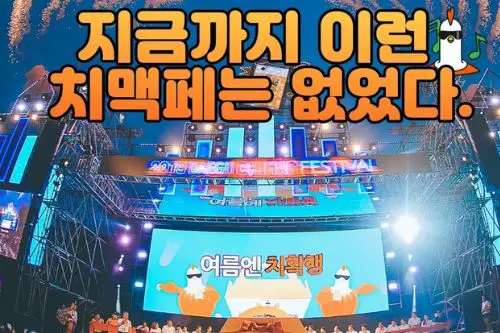 During these five days, you can expect multiple fascinating events, from musical to cultural entertainment and other activities.
Daegu is the center of the Korean chicken industry. There is a range of varieties from classic fried to seasoned and saucy chicken, combined with local and international beer brands.
Different major beer companies and draft beer are certainly more in demand among Chimac fans.
A wide variety of beers can make your party bump!
All About Chimac Entertainment
Like before, the event is being held at Duryu Park in Daegu, marking the whole venue. The park is in various zones for different entertainment services. Festival-goers can expect various fascinating events encompassing diverse artistic and historical events, installations, and events during the 5-day event.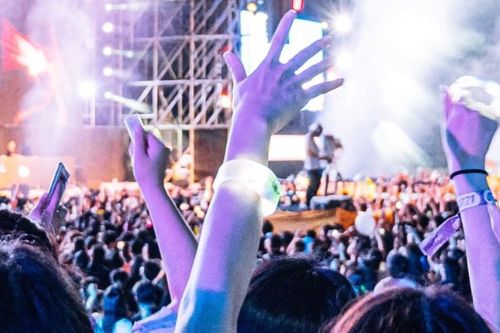 This year's festival, one of South Korea's most meaningful events, will feature appearances by several of the country's finest performers, a showcase of local and foreign beer companies, and, obviously, fried chicken. From conventional coated and deep-fried to variations coated in a multitude of sauces and spices, there's something for everyone.
If you've brought a camping mat, feel free to select a comfortable area. This is a favorite site for people to soak up the carnival ambiance, knock down a couple of drinks, eat some cuisine, and watch a band while it takes place in a large open area.
Outdoor Concert Hall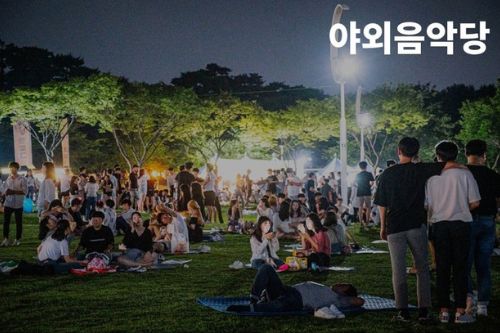 The concert hall is a popular and cozy spot for you and your partner to enjoy a bottle of beer with some Fork Live Music. Because it is an EDM party, many types of dance music will be represented. Ambient, drum and bass, house, electro, techno, trance, hardstyle, and many other genres are here.
Tourist Information Center Parking Lot
Drink on my side, sand on my feet! Want to have the real summer party vibe?
Visitors can sunbathe near the poolside or jump into it to make their trip memorable. Enjoy new concept retro food with the live DJ and beach vibes.
2.28 Parking Lot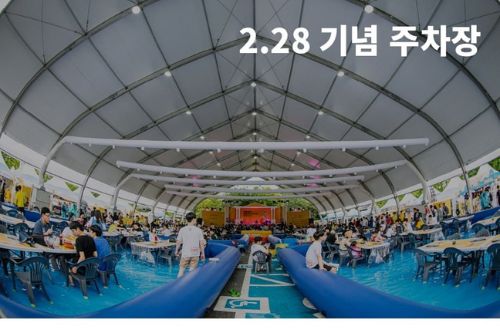 Beat the heat with our Ice Cafe and Watertable at the 2.28 parking lot. Sip on a cold draft or craft beer while you soak your feet in ice-cold water. This is all you need to combat the heat and enjoy.
Duryu Baseball Stadium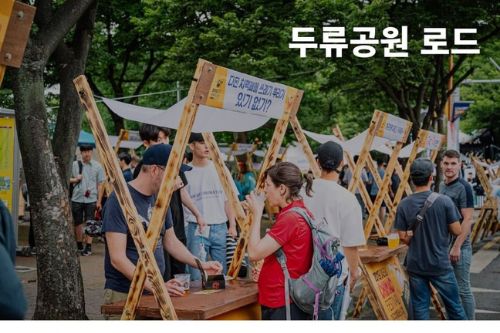 It's More Than Just Music! Have you got your rave crew and want to party and dance all night? This zone is about music, food, and executive lounges, with unlimited beer and premium chicken. Raving with the EDM, the various artists will give you one night.
And if you can afford the lavishes, book your table in the executive lounges immediately. The festival is open to all ages, but the main charm of this celebration, i.e., beer, is strictly limited to the legal age group.
How to get there
Allowing the foreigner and local visitors to explore beautiful South Korea on the way, the most convenient way to reach is from Seoul station to Dongdaegu Station on a KTX "chimac train." And from Dongdaegu station, visitors can get on a subway to the Duryu Station.
It is convenient to use public transportation rather than spending money to get to Duryu.
This is undoubtedly something you and your family won't miss out on this Summer.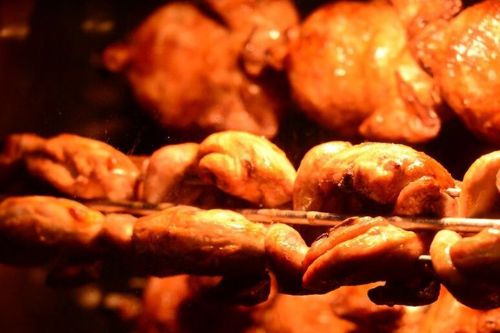 With all this entertainment to look forward to, what are you waiting for?
This July, save the dates, book your tickets to Seoul and be a part of this grand festival.
Daegu Chimac is waiting for you and your family to be a part of it and enjoy our famous Korean chicken and beer.
Find Things To Do in Daegu!
You may also like:
IVK's Top Picks – Day Tours, Tickets, and Travel Activities
Seasonal Picks!😍