Last Updated on November 24, 2023
Nami Island is one of the most picturesque tourist destinations in South Korea, offering a calm oasis of natural beauty just an hour from bustling Seoul. With its flower gardens, arched footbridges, and gentle hiking trails winding among lush greenery and sparkling lake views, Nami Islad feels a world away from the busy city.
In this blog post, we'll explore some of the top things to see and do on the island to make the most of your visit. From strolling leisurely along the charming pathways to admiring breathtaking panoramas, there are many special sights and activities to enjoy and help you uncover the serene magic of Nami Island.
📍 강원 춘천시 남산면 남이섬길 1 | 1, Namiseom-gil, Namsan-myeon, Chuncheon-si, Gangwon-do, Republic of Korea
🕒 8:00 – 21:00
₩ Adult 16,000KRW | Teenager 13,000KRW | Child 10,000KRW
🌐 www.namisum.com
🚏Recommended Route:
Direct Shuttle Bus (Everyday) / Round trip only
Seoul > Nami island
| Hongik University Station | Myengdong Station | DDP Station | Nami Island |
| --- | --- | --- | --- |
| 8:20 | 9:00 | 9:10 | 10:40 |
Nami Island > Seoul
| Nami Island | DDP Station | Myeongdong Station | Hongik University Station |
| --- | --- | --- | --- |
| 16:30 | 18:00 | 18:10 | 18:50 |
Gyeongchun Line
| Station | Time |
| --- | --- |
| Sangbong → Gapyeong Station | About 50minutes |
| Chuncheon → Gapyeong Station | About 28minutes |
ITX-Cheongchun Line
| Station | Time |
| --- | --- |
| Yongsan → Gapyeong Station | About 60minutes |
| Cheongnyangni → Gapyeong Station | About 42minutes |
| Chuncheon → Gapyeong Station | About 20minutes |
Address Search : 1024 Bukhangangbyeon-ro, Gapyeong-eup, Gapyeong-gun, Gyeonggi-do, Korea
Name Search : Nami Island Ticket Office / Nami Island Gapyeong Wharf
Parking Fee: Small cars ₩6,000 / Large cars ₩10,000 for 12hours | Additional charge of ₩1,000 per hour after the first 12 hours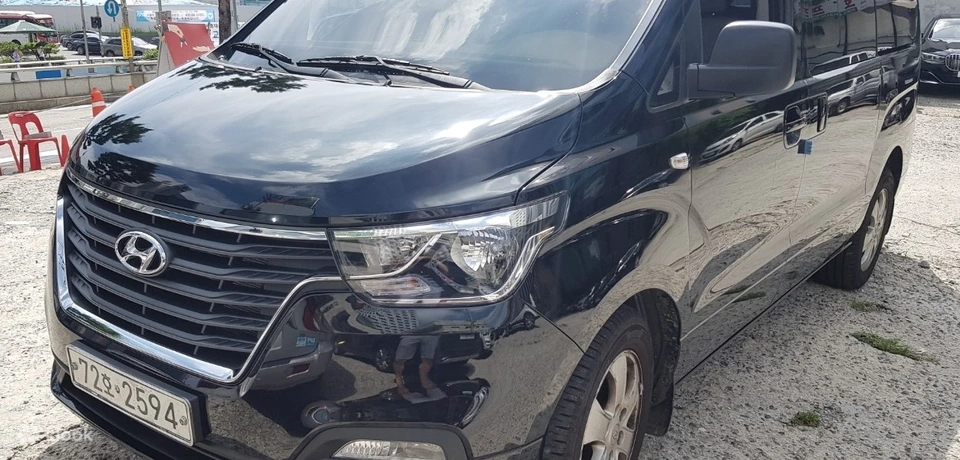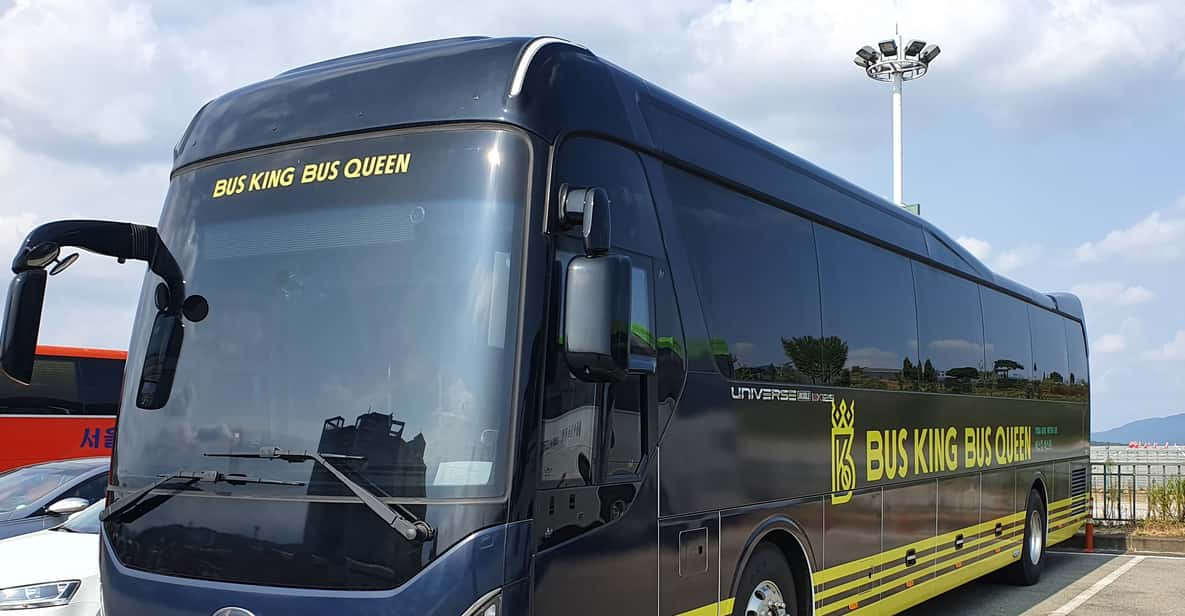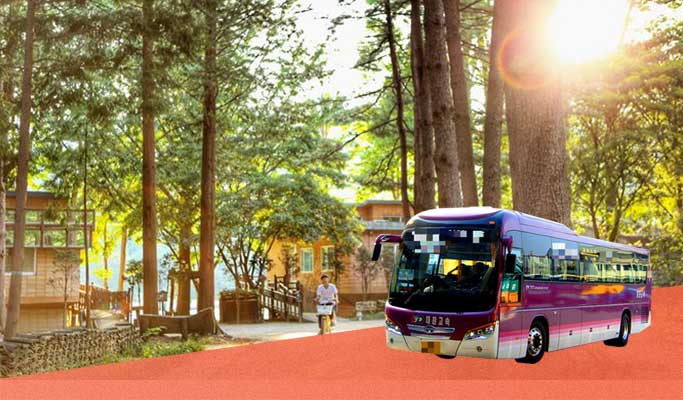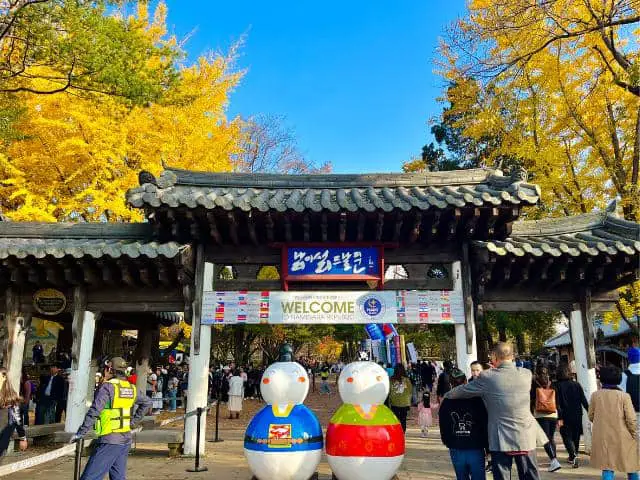 10 Unique Things To Do on Nami Island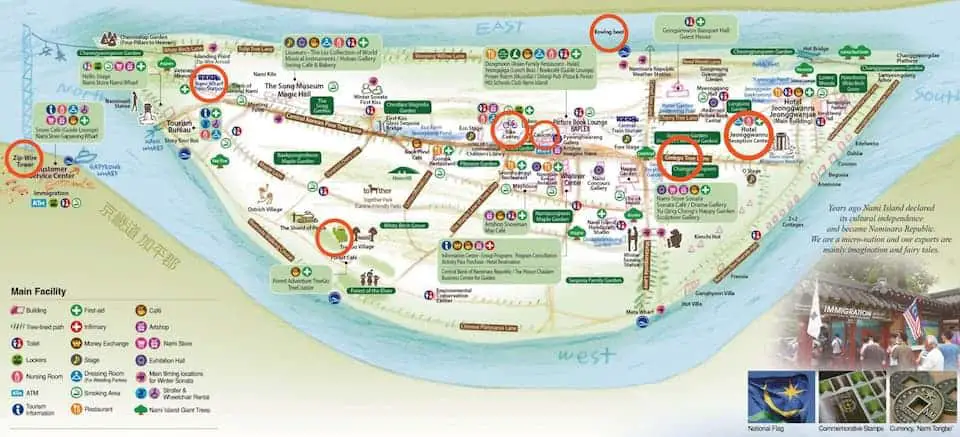 Nami Island is the perfect retreat close to Seoul for locals and travelers. It is in the Gangwondo Province and a one-and-a-half-hour drive from Seoul; it is the perfect place to experience Korea's four distinct seasons. The family-friendly, tourist-friendly, pet-friendly, and close to other great attractions make it a perfect one-day trip from Seoul. Check our post on How to Get to Nami Island from Seoul for the best transportation methods. To find out the top ten must-do things on this beautiful island, read more here.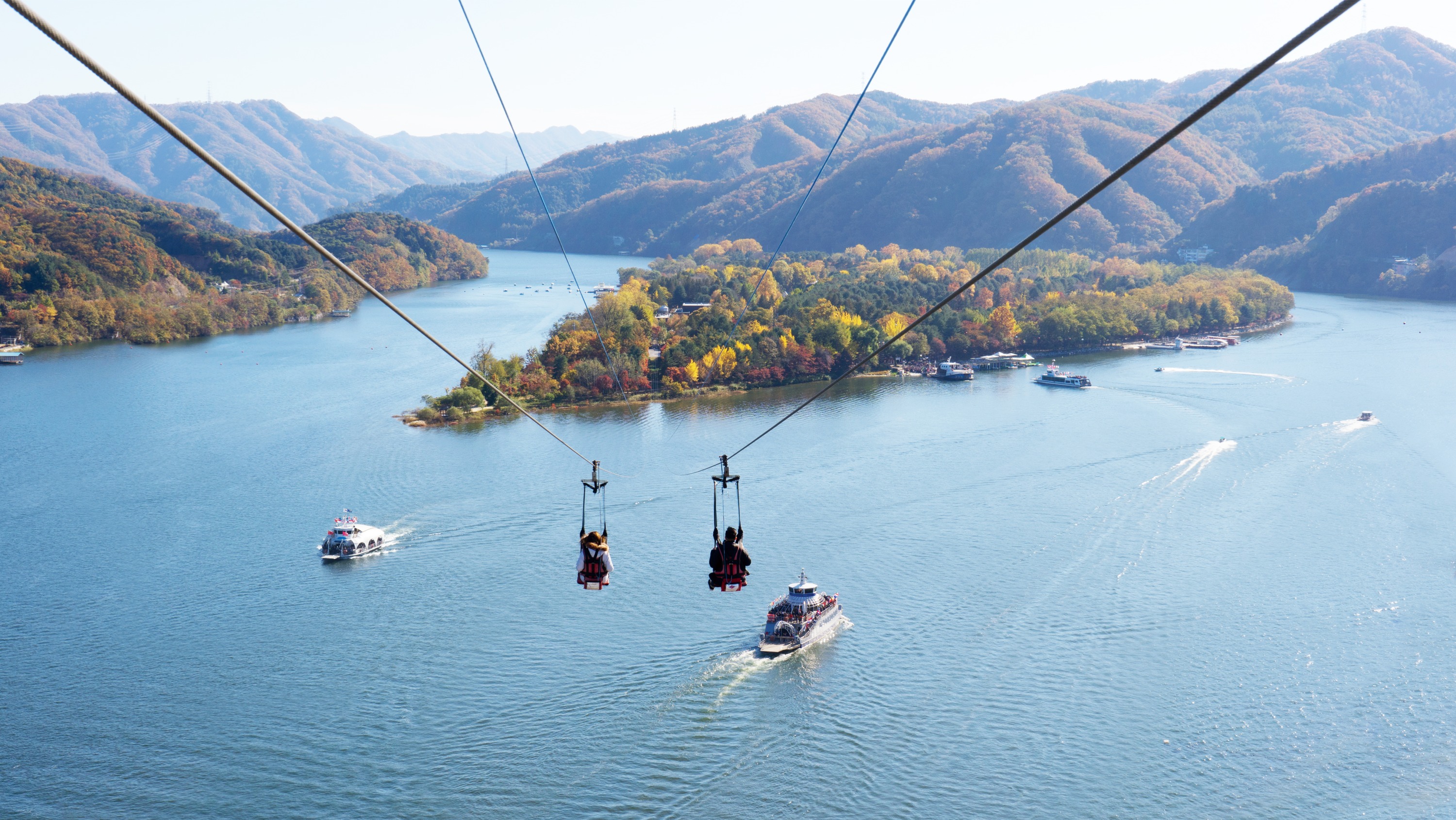 Take a Photo Wearing a Hanbok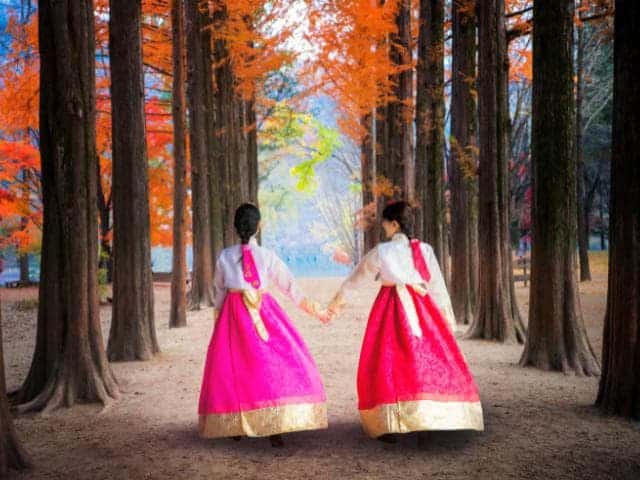 We guarantee that every spot on this island is Instagram-worthy! The tall birch trees, Korean pine trees, Gingko trees, and Metasequoia trees have been natural backgrounds for popular K-dramas like Winter Sonata (2002) and many Korean variety shows. Take a photoshoot wearing a Korean hanbok and live out your own K-drama.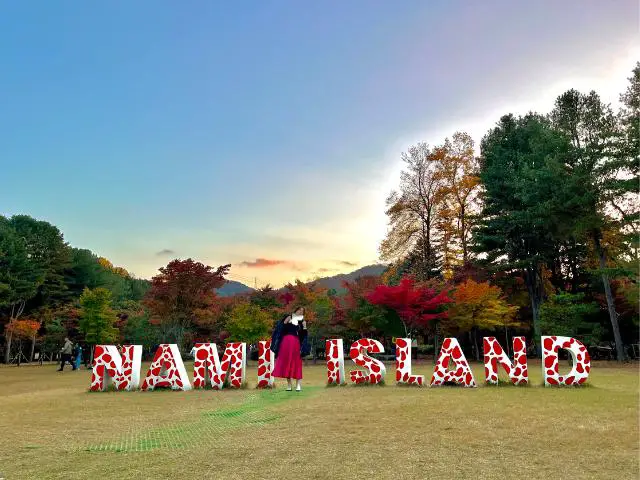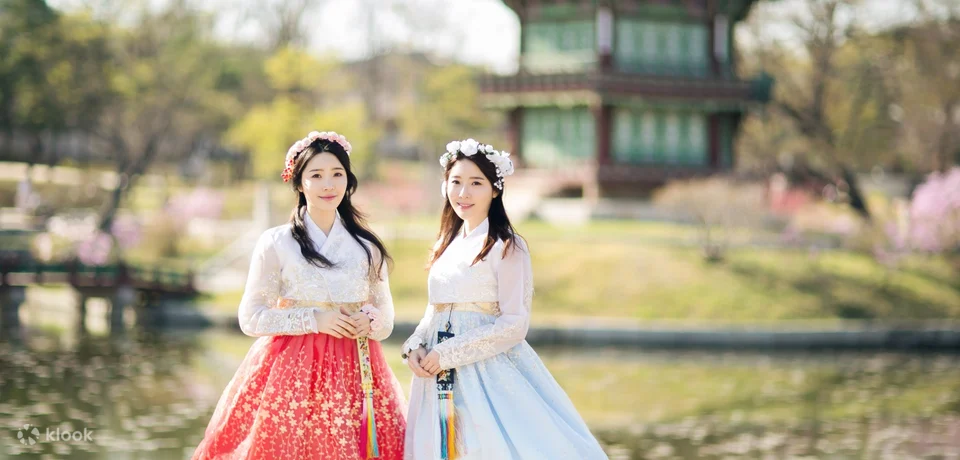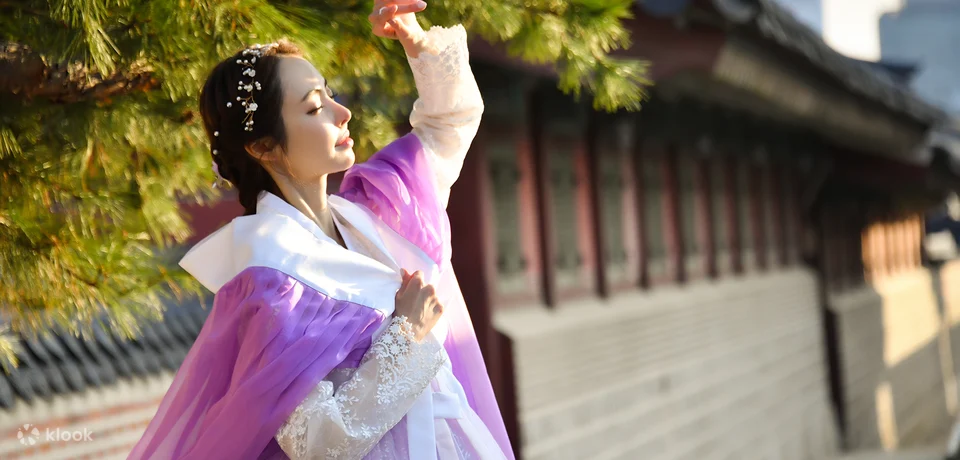 Be closer to Nature on the Sky Bike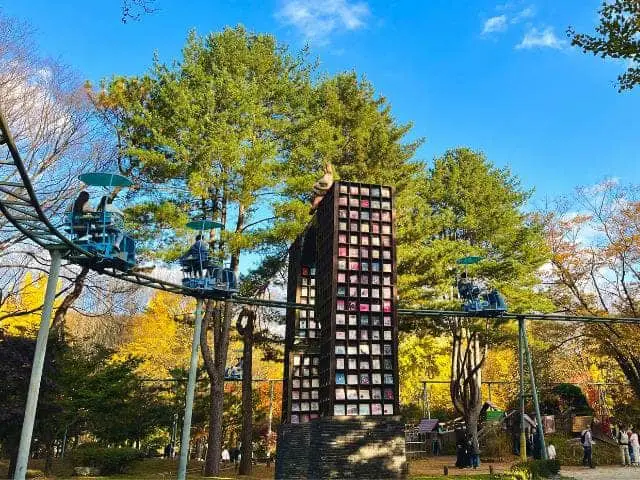 This is a great experience for couples and families. Ride the two-seater bike along this island and be healed by witnessing the harmony of nature. The Sky Bike offers panoramic views of the island to enjoy all the scenery. This is another excellent way to capture a different perspective for those who have visited this island more than once.
Price: Adult 3,000KRW | Child 2,000KRW (36months-Elementary School Age)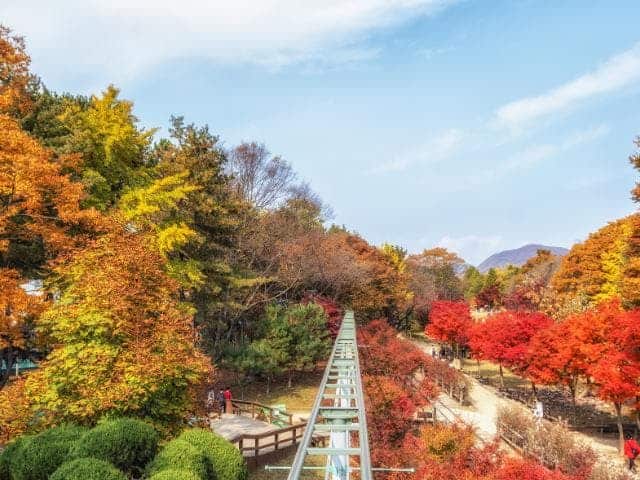 Zipline Zip Wire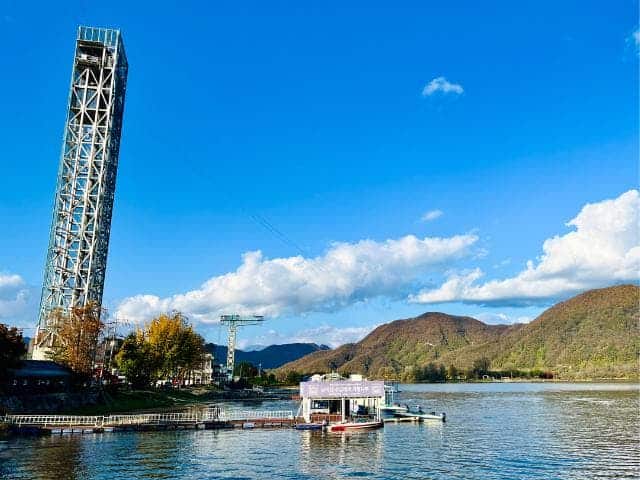 A truly memorable experience and the fastest way to get to this island is the Zip wire. Go across the North Han River, 80 meters above ground, passing the ferry and screaming to your heart's content. Video your experience going on the zipline and post it on Instagram. Ride with a friend and relieve your stress on the Nami Islands zipline, one of the best things to do on Nami Island.
Operating hours: 09:00 – 18:00
Price: Family course 49,900KRW (Descent to Nami Island) | Adventure course: 52,900KRW (Entrance by motorboat after descending to Jara Island)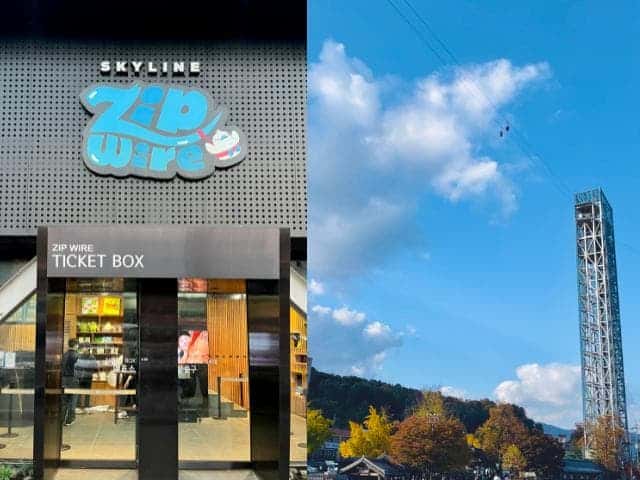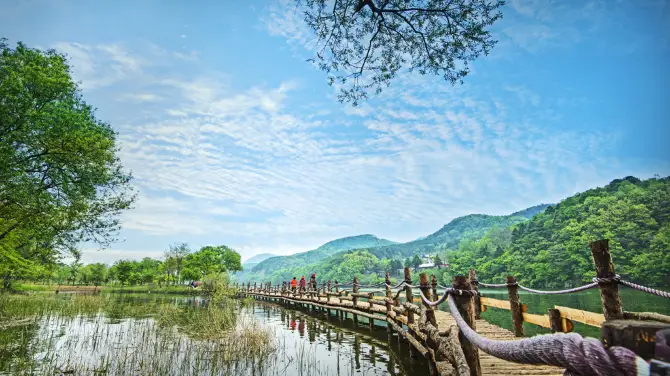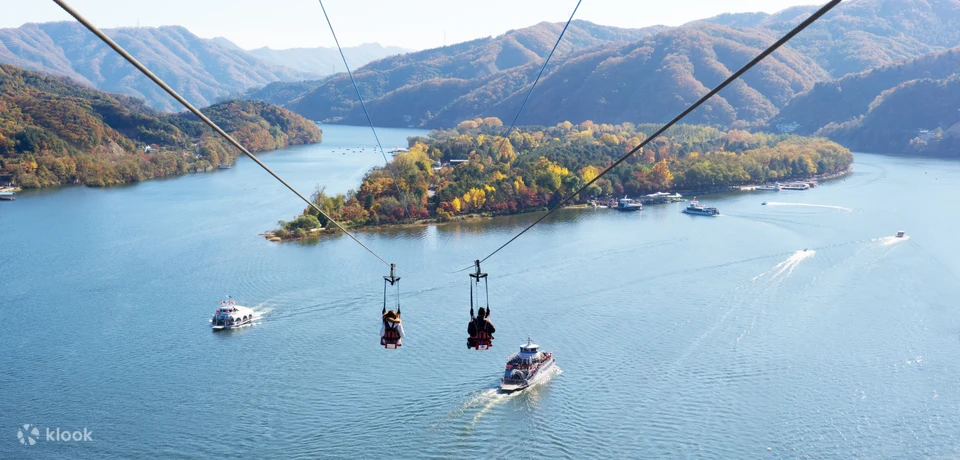 Ride on Board the Charity Train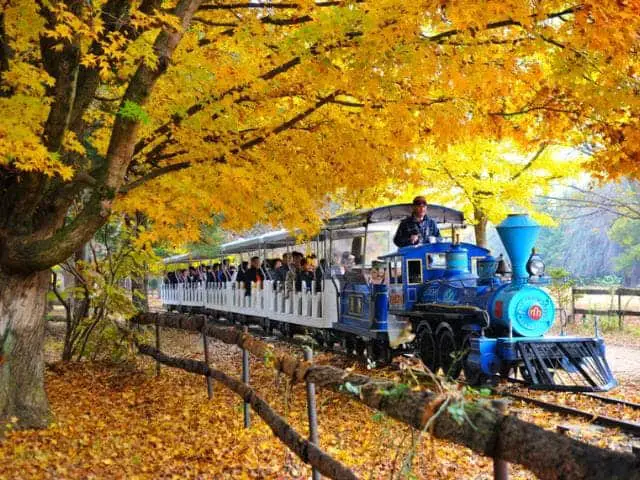 Who doesn't love a train ride? They bring back childhood memories that bring comfort and joy while looking at the serene environment. It is perfect for families, big groups, and all ages or by yourself. Everyone will love riding the train that starts from the entrance to the middle of the island. Make sure you don't miss it.
Price: 4,000KRW (One way)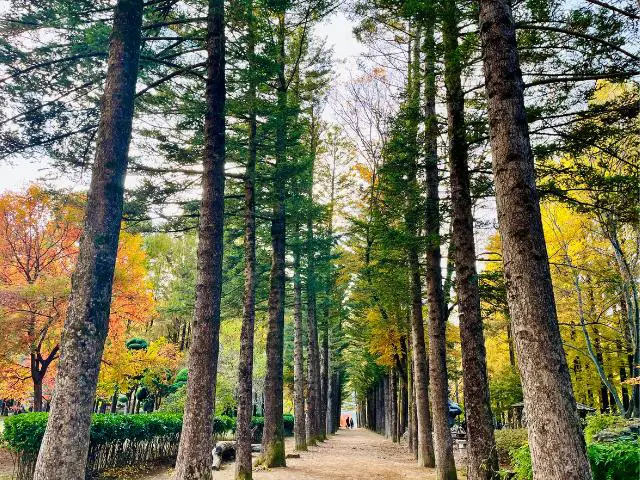 Capture Memories at the 4-Cut Photo Booth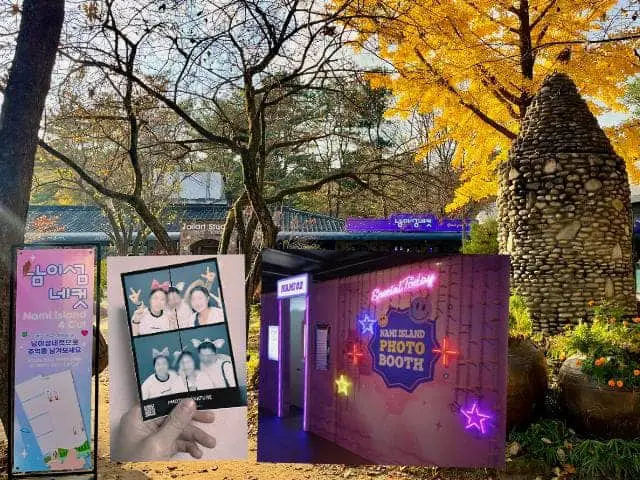 Nami Island is on the top with the Korean trend of photo booths. The 4-cut photo booth in this island offers accessories to complement every pose. It is also the perfect thing to do in this island when it rains. Take home the picture and post it on your refrigerator every season and be reminded of the laughter you had visiting this island.
Try Korean Traditional Street Foods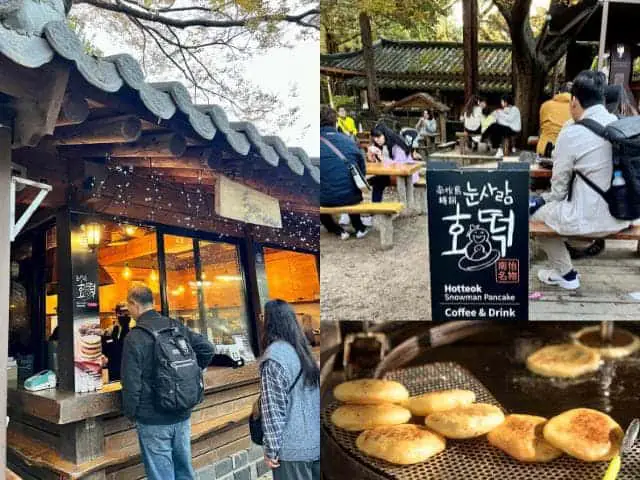 While exploring the enchanting landscapes of this island, I embarked on a delightful culinary journey through Korean street food. To begin, I indulged in Hotteok, a delightful pancake filled with brown sugar and cinnamon. Its crispy edges and gooey center created a symphony of textures and flavors!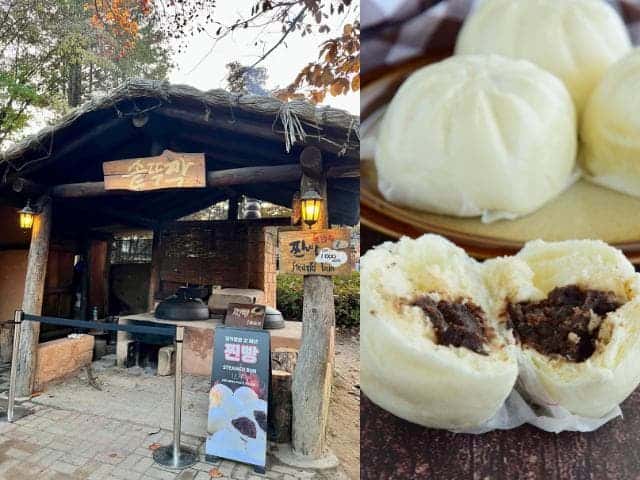 Following that, I relished the comforting warmth of a steam bun, boasting a soft, fluffy exterior enfolding a rich and velvety red bean paste filling—a sweet treat that perfectly complemented the crisp air and natural beauty of this island. However, it was the Chicken Skewers that truly stole the show. The succulent, marinated pieces were grilled to perfection and generously coated with a delectable glaze that left me yearning for more.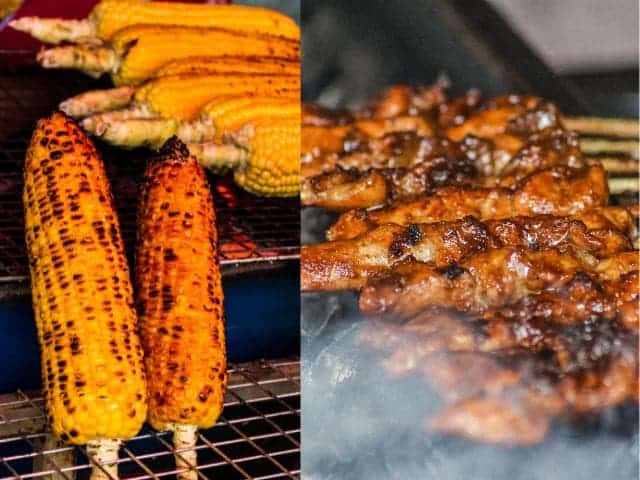 These street food delights not only satisfied my hunger but also immersed me in the heart and soul of Korean cuisine, making this culinary adventure an unforgettable highlight of my exploration. For more information about restaurants, cafes, etc. check this Nami Island guide for foodie ;)!
Couple / Family Bike Riding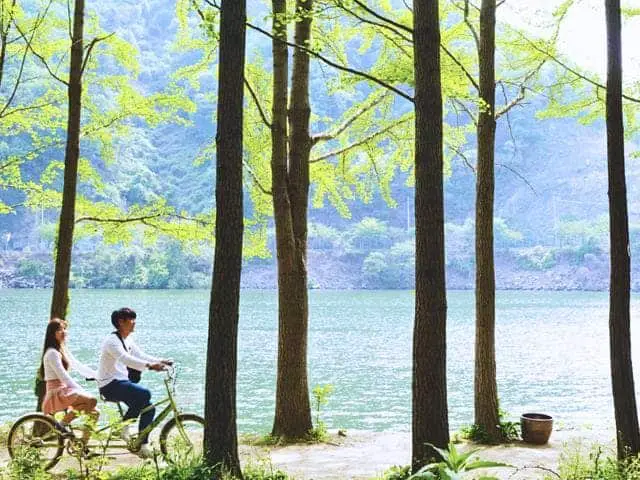 The first thing we do when we get on the island is ask for the bikes. There are one-seater, two-seater, family, and electric bikes. There are enough for everyone in your group, but it is also quite popular, so make sure to go early. It takes about 1 hour to ride along the entire island. Riding a bike on this island is one of the most recommended activities because of its efficiency. You can ride through every destination on the island without any hassle.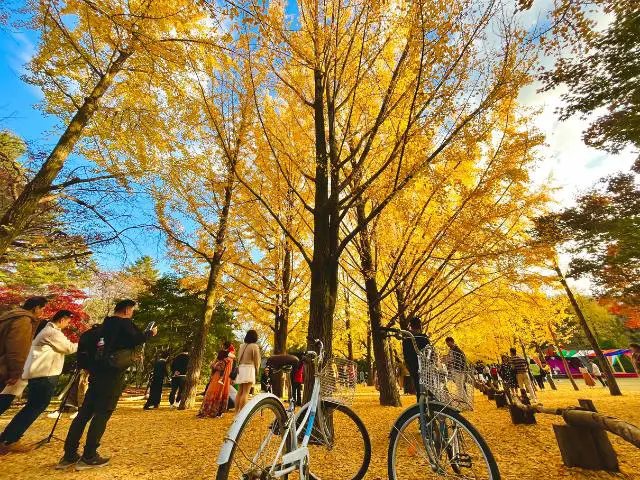 | Type | 30 minutes | 1 hour | Overtime Charge per 10minutes |
| --- | --- | --- | --- |
| Single | 5,000KRW | 8,000KRW | 1,000KRW |
| Couple | 10,000KRW | 16,000KRW | 2,000KRW |
| Family | 17,000KRW | | 5,000KRW |
Row on the North Han River on a Duck Boat
Get close to the water and witness the outskirts of Nami Island on the duck boat ride. Kids and adults love taking pictures of the water and the landscape on this island. The duck boat and the rowing boat entrance are on the same path. If you prefer the open top, rowing a boat is great, but if you prefer a more private activity, try the duck boat ride.
Price: 2people 15,000KRW | 3people 20,000KRW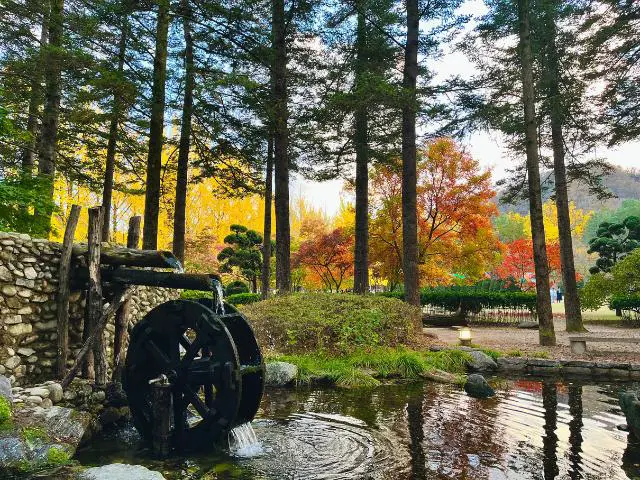 Take Home a One-of-a-Kind Caricature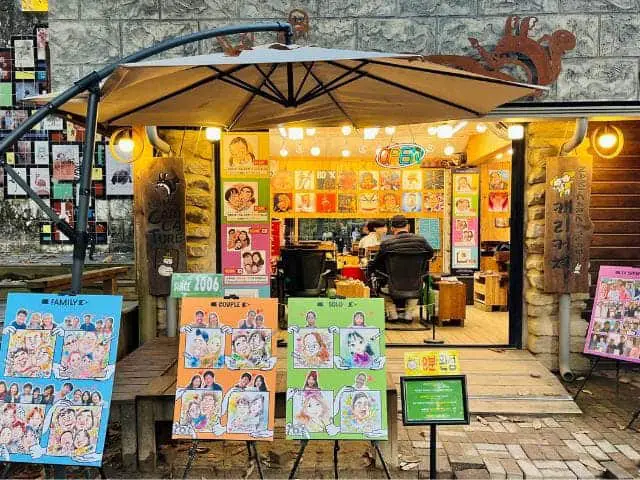 Everyone loves to get a professionally drawn picture of themselves. With the top artists in this dreamy island, you won't be disappointed. For those who do not like outdoor activities, Nami Island Caricatures are a great way to remember your time here and a great activity in Nami Island when it rains.
Trilling Watersports on the North Han River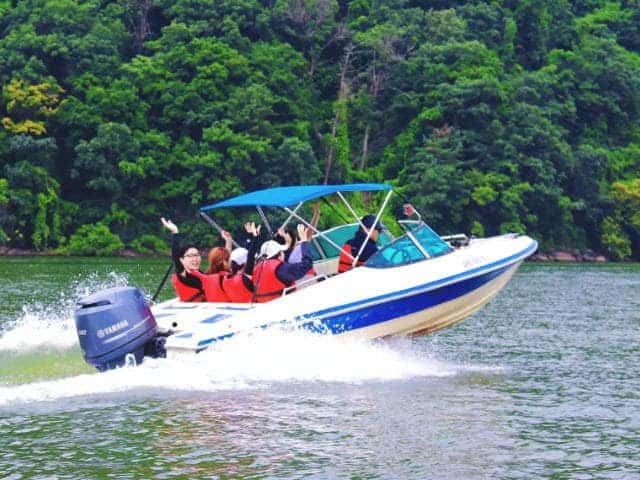 Nami Island can be experienced on the island and the waters. If you love adventure and excitement, the watersports on this island are for you. They offer flying tube rides for children, couples, and families. The outdoor leisure activities are open during the summer. It is the perfect way to enjoy the humid summer heat in Korea.
| Type | Pricer per person | up to |
| --- | --- | --- |
| Flying Fish | 25,000KRW | 2 people |
| Viper | 20,000KRW | 3-4 people |
| Banana boat | Price per person | 5 people |
| Towable tube | 20,000KRW | 2 people |
| Donut ride | 20,000KRW | 6 people |
| Hurricane | 20,000KRW | 6 people |
| Waffle | 20,000KRW | 5 people |
Jump Jump Bungee Jump on Nami Island
On your way back, head to Gapyeong Top Land Bungee Jump, 55 meters above ground, to test your courage. It is the spot for many Korean varieties shows like The Running Man. Before you jump, overlook the view of Nami Island and the surrounding regions. Scream out loud and relieve your stress on the Gapyeong Top Land Bungee Jump.
Enjoy a special weekday discount of 10,000 KRW when you book here!
Stay The Night on Nami Island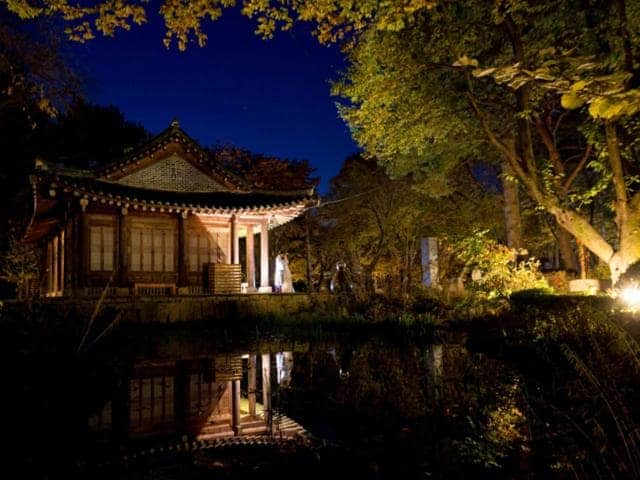 This hotel is the only place to stay on Nami Island. Wake up to clean air and beautiful nature sounds at the Jeonggwanru Hotel on this island. Enjoy every moment on the Island without worrying about the traffic or transportation schedules. Nami Island offers everything you need for a relaxing, healing, and memorable stay.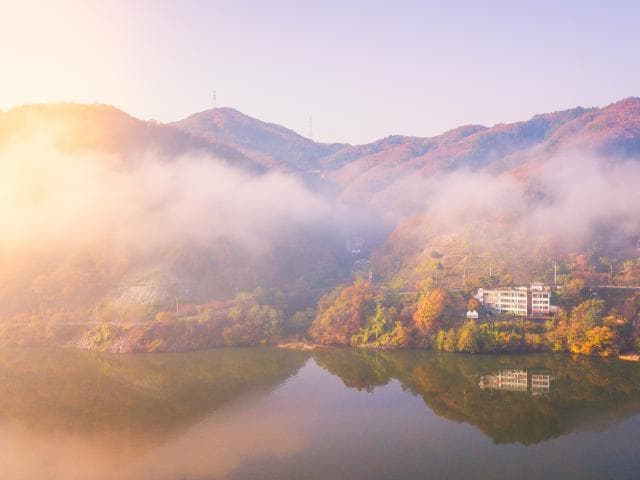 Ticket Prices (Round-trip ferry tickets)
Types
Price
Adult
₩16,000 ( $12)
Seniors (70+)
Middle to High School Students
₩13,000 ($10)
from 36 months to Elementary School Students
₩10,000 ($8)
Don't miss the ticket deals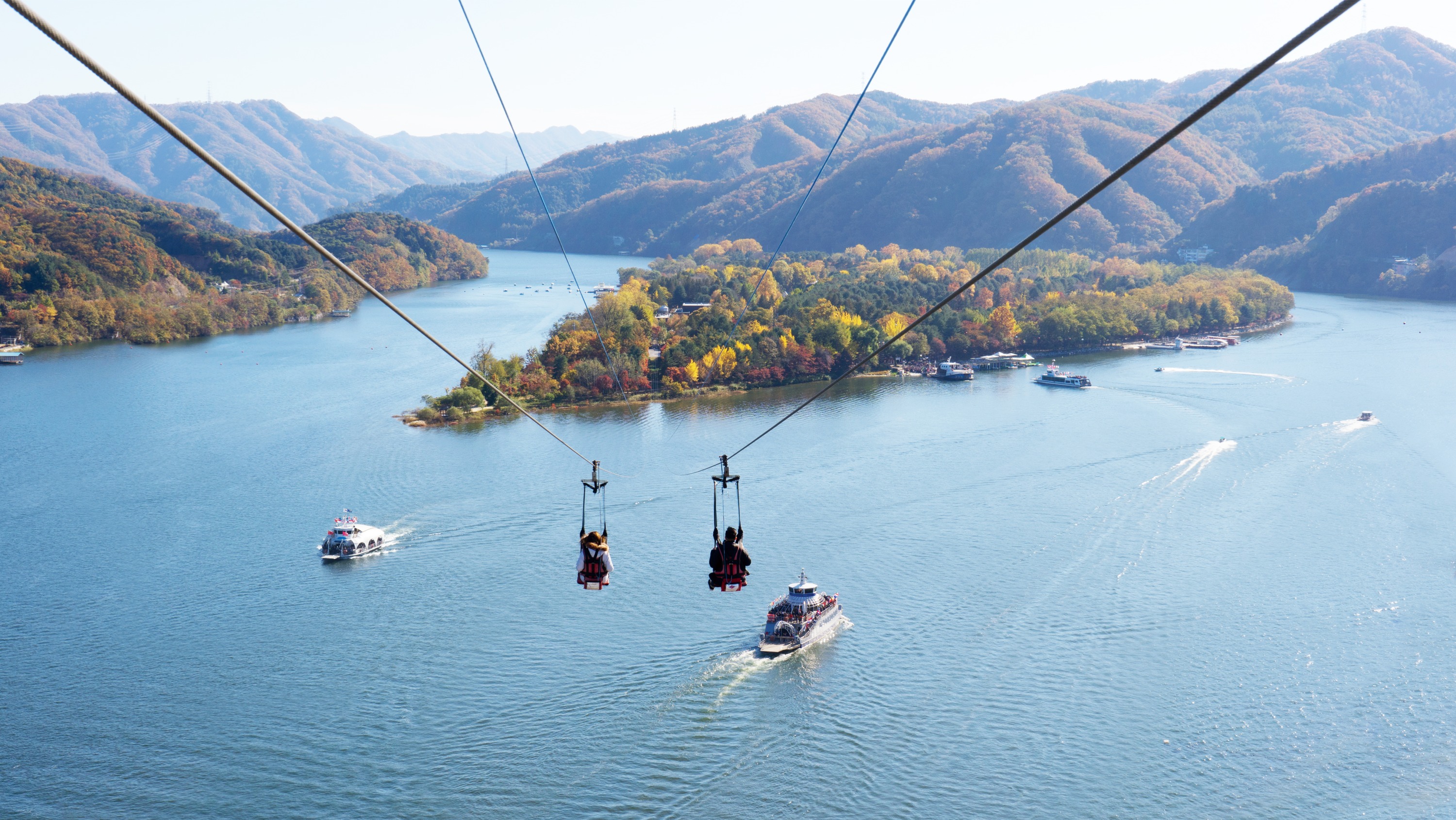 The ferry boat to Nami Island schedule
| | |
| --- | --- |
| 07:30 ~ 09:00 | Every 30 minutes |
| 09:00 ~ 18:00 | Every 10~20 minute |
| 18:00 ~ 21:30 | Every 30 minute |
Compare Nami Island Round-Trip Shuttle Buses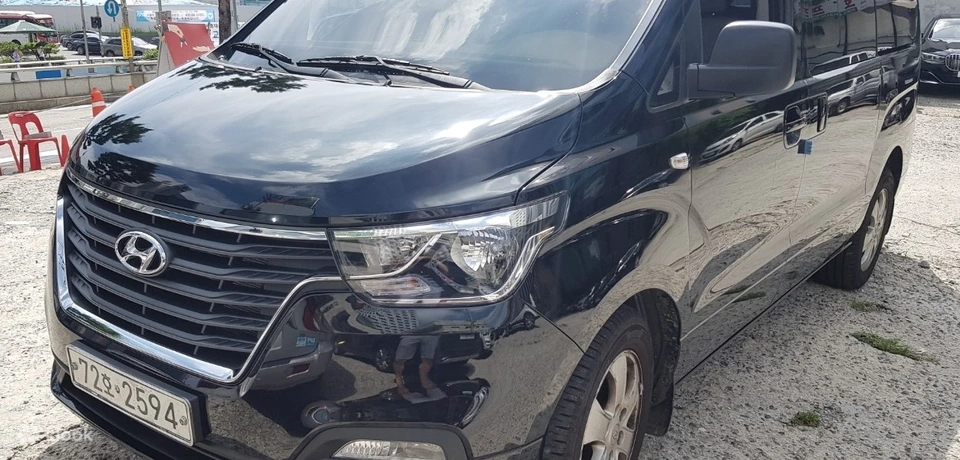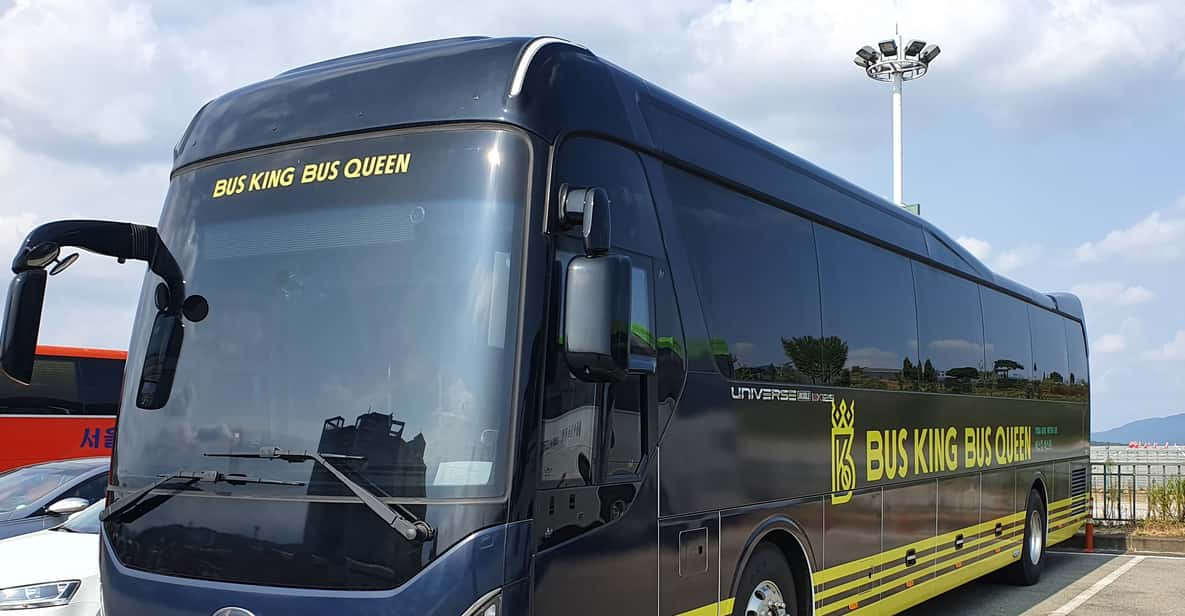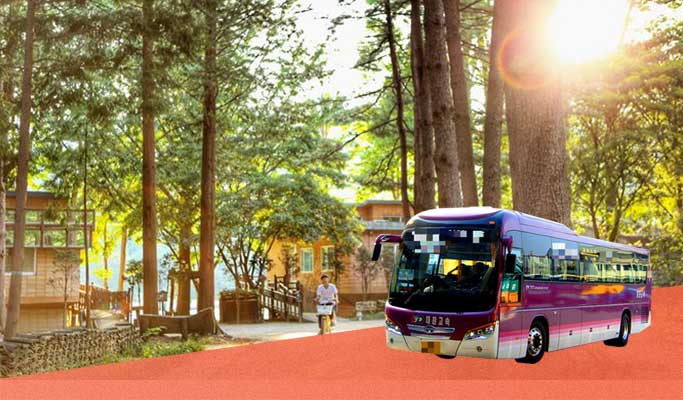 Final thoughts
In summary, Nami Island offers a delightful escape from the hustle and bustle of everyday life. With its scenic natural beauty, charming gardens, and calming atmosphere, it's easy to see why the island is one of South Korea's most iconic destinations. A visit to this island is sure to create lasting memories of peace and beauty for many years to come. Happy travelling!
IVK's Top Picks – Day Tours, Tickets, and Travel Activities
Seasonal Picks!😍