Last Updated on May 25, 2023
The Han River, also known as Hangang, is a river that meanders through the heart of Seoul. It is considered the longest and largest river flowing in Seoul. Visiting or spending time along the Han River gives you the most unforgettable memories of things to do in Seoul. Han doesn't boast only its iconic statue but also its breathtaking scenery and historical importance. Should you find yourself on a trip to Seoul, Korea, make it your top priority to visit the Han River because it would be a shame to miss such a wonderful place. Many businesses offer various kinds of water sports-like activities that fascinate both locals and tourists alike. Here are 8 amazing water sports and activities to do at Hangang to give you an enjoyable local experience.
Yacht and boat riding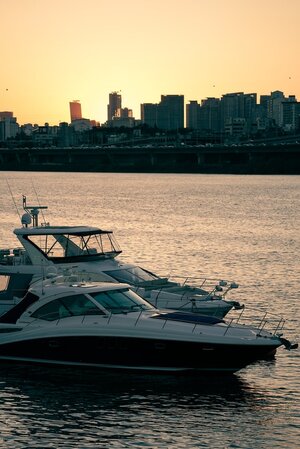 Han River yacht or boat riding is usually for private individuals who would not opt to ride on a cruise ship or tube they consider to be populated. With just a little more digging inside your wallet, you can have a memorable tour. Every scenic viewpoint along the Han River will be conspicuous from this high-end piece of a yacht or boat. The yacht's super privacy gives you a sense of belonging and a home-like experience.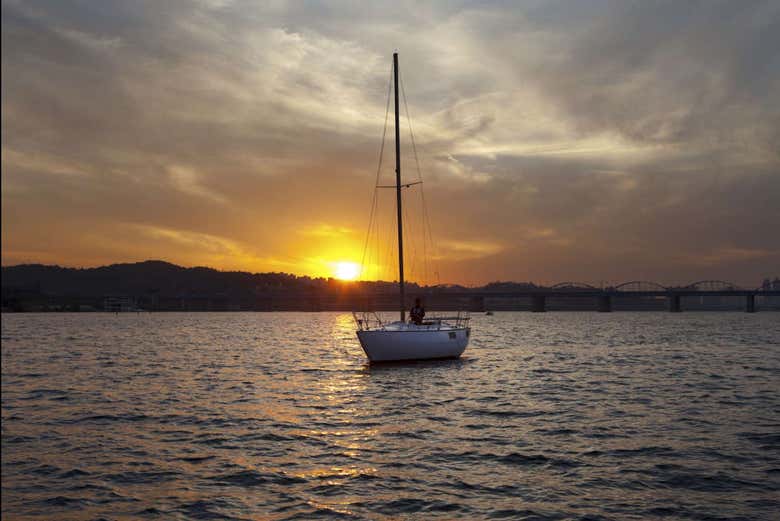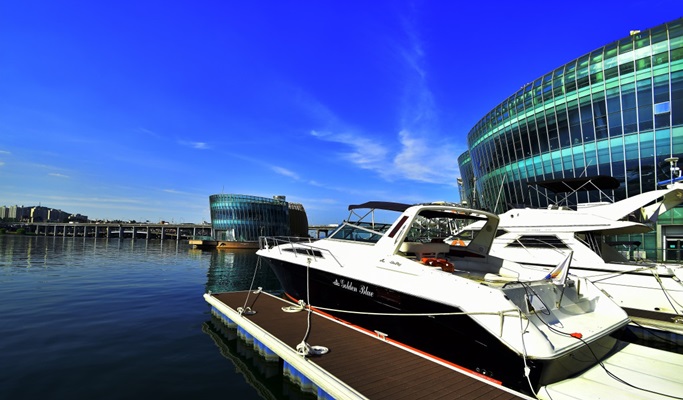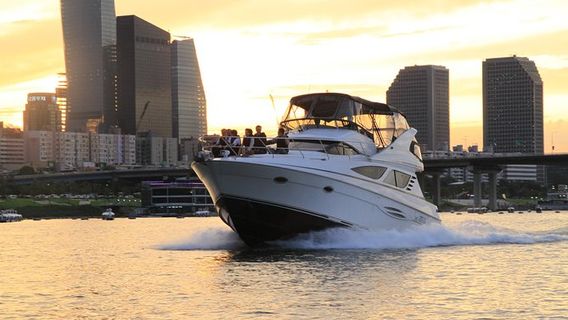 Hangang Cruise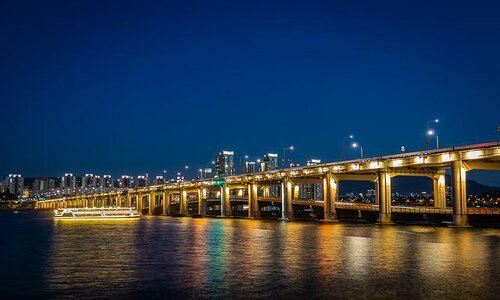 Being onboard a cruise ship through a river han that meanders right between the city is an adventure you wouldn't want to miss. It is considered the best way to get a better glimpse of the city's scenery. With you onboard the cruise, Seoul's iconic places such as the Banpo Rainbow Bridge, the 63 Building, and the N Seoul Tower are beautiful landmarks within the vicinity. Besides their mesmerizing view of the Han River, dinners and buffet lunches are also available, not to mention the soothing music from the lower decks. Cruising will be a memorable adventure, ​​​especially with your loved ones.
Compare Prices of Han River Cruise
Windsurfing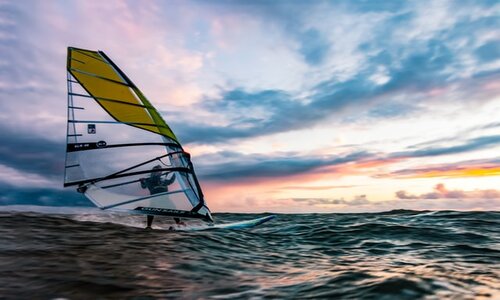 Han River's windsurfing will offer you a sensation of paddleboarding and allow you to appreciate the natural beauty of the river ban and its surrounding. With Hangang being one of South Korea's most beautiful rivers, it will be easy to notice tourists or locals gathered along the bank on any given day. Ttukseom Han River Park is the location along the Han River that provides the best conditions for paddleboarding compared to the other parks on the river. The park was created with paddleboarding in mind. Spend some time relaxing at the park, and while you're there, let yourself get carried away by the breeze. Beginner windsurfing courses often take two to three days before the learner is allowed to get the genuine experience of windsurfing on the water.
Kayaking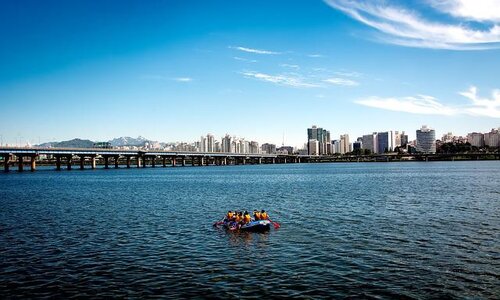 Compared to River Han's windsurfing, kayaking along the river takes a considerably shorter time. All it takes is a little coaching by an English instructor, after which you will be provided with safety precautions before the activity. Some services, like boat pants and wet suits, towels, toiletries, and personal expenses, are not included during this tour, so it's best to carry your own from home. There are other abundant choices of water spot-like activities if you have enough time for a kayaking tour.
Paddleboarding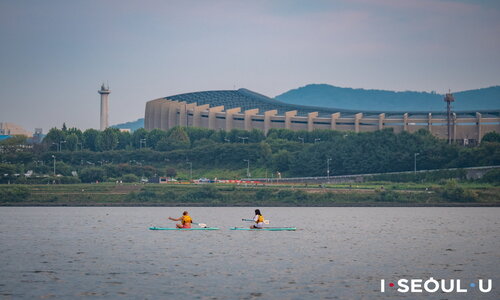 Also known as stand-up paddle-boarding (SUP), this activity is a blend of paddling and surfing, making you float on the water on a slow current by way of keeping your balance. Originated in Hawaii, but unlike other conventional surfers who were known to sit on the surfboard waiting for the wave, with the SUP, one stands on board and gets moved through the water using a paddle. The most recommended place along Hangang is Ttukseom Park. With SUP, unlike other water activities, you will get full-body exercise. If it's your first time paddleboarding, then there is no need to panic as there are lessons on standing on and navigating a board and paddle, respectively. This optional lesson class takes 1 hour and doesn't require much effort and body strength to operate.
Waterskiing and wakeboarding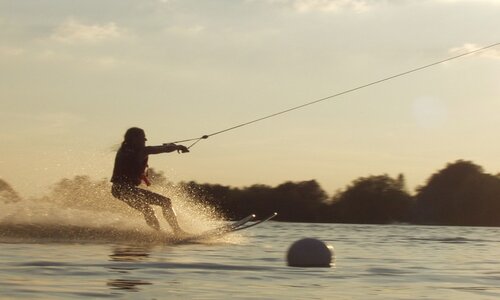 If you're searching for something exciting and entertaining to do on the water, these two alternatives are ideal. You should have no concerns, even if this is your first time dealing with them. A trained instructor will be given to you on your trip to ensure your safety and assistance. You will have 15-minute lesson rides separated by a 30-minute break following a training session. You should complete all the lessons in around 2 hours. Even professionals may fail on their first try if they have a neoprene suit and life jacket, a water ski, a briefing, and some guts and luck. Hurry up, get to the water, and don't be scared to fall on your stomach. You may swiftly get the skis in the water and then flood the crowd on the beach during the next round with the help of the trained crew on-site.
Flyboarding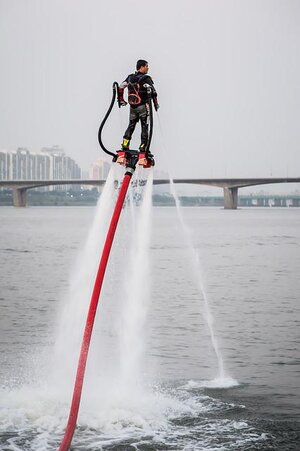 Many other kinds of water activities are on the Han River, but this one is the most common and the most exciting. You'll have the ability to rise through the air on a flyboard, much like Iron Man. As you ascend into the air and gaze down the Han River, where there are a variety of other fascinating activities, you will find yourself surrounded by wonder as you see the mountains in the distance, the river below you, and the sky above you. You will feel amazed by everything around you.
Tubester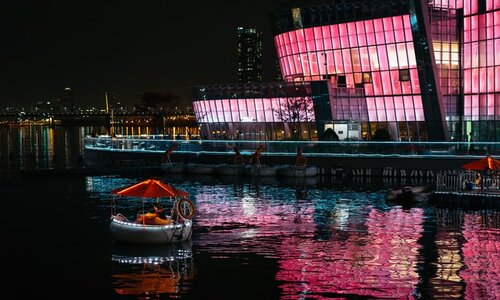 Should you yearn for an adventure of comfort and relaxation, look no further than the tubester. This small, rounded motorboat has a capacity of six passengers and gives the ultimate experience among close friends or family. Think of it as a cruise ship, but with only a few passengers on board. Be sure to try out more water adventures if this one is not meeting your satisfaction.
Website: http://www.tubester.co.kr/
You may also like:
IVK's Top Picks – Day Tours, Tickets, and Travel Activities
Seasonal Picks!😍