Surfing Korea's beaches are world-class and sure to satisfy your beach holiday cravings. With the ocean surrounding it on three sides, Korea is also a beach lover's dream. It's worth noting that specific beaches and surfing spots in Korea are very marketed, while others are more private and peaceful. However, no matter what it offers, every coastline here is perfect for a much-needed respite from the stresses of daily life where you can soak up the sun's rays and play in the sea.
Top 3 Surfing Spots in Korea
Let us tell you, folks, that South Korea has some of the best waves in the world! The following are the top 3 surfing spots in Korea.
Yangyang Jukdo Beach, the ideal one!
From Seoul, Yangyang is the ideal place for a leisurely weekend or even a one-day surfing vacation. Yangyang Surfing Beach is the only surfing-only Beach in Korea. For surfing lessons in Korea, Yangyang Jukdo Beach is renowned for its tropical-themed amenities that draw all of Korea's hipsters to the area. You may enjoy the ocean breezes on their sunbeds even if you're not much of a surfer.
Busan Songjeong Beach, the stress buster!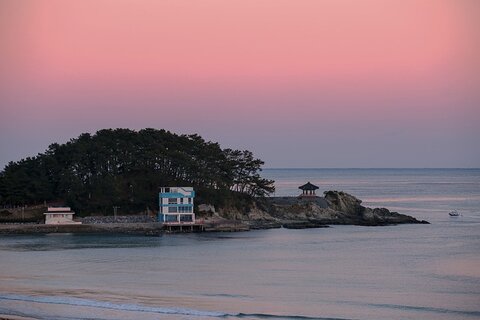 If you want to know where to surf in Busan? Then, we have got your back. Foreign tourists may not be familiar with Songjeong Beach in Busan, but it's an ideal location for a relaxing vacation with your friends and family. In addition, this is an excellent place to go surfing because of the sandy bottom and the sound waves it provides.
Taean Mallipo Beach is lovely for swimmers!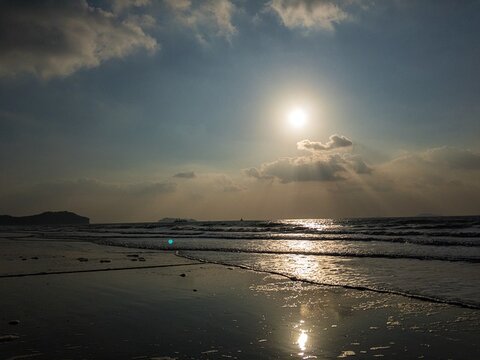 Due to its shallow water and large sand surface, this Beach is ideal for swimming. Accommodations and other family-friendly conveniences may be found in the immediate area. All kinds of physical activities, including camping, hiking, and fishing, are accessible.
Mallipo Beach also offers a wide selection of fresh seafood, including hongomuchim (seasoned young skate), grilled eel, and grilled king prawn.
13 Best Beaches for Surfing in Korea
Beaches in South Korea are the most popular places to relax with your family. Make your South Korean holiday unforgettable by choosing from the following beaches.
Yangyang, the surfer's paradise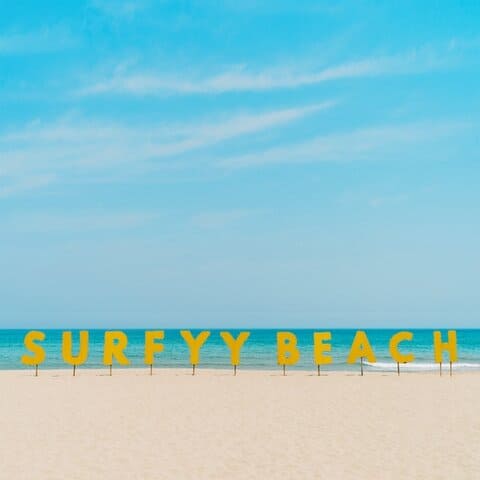 Recently, Yangyang County in Gangwon Province has been hailed as Korea's surfer's paradise, thanks to its excellent waves and welcoming atmosphere. Surf Beach, the only surfing-only Beach in Korea, is one of the most significant locations.
You can always enjoy surfing in the hot summer or in the cool breeze of autumn, so you will want to visit Yangyang often. Enjoy surfing with your friends, take a proof shot, and take a life shot against the backdrop of the beautiful sea. Surfing experience that will be a precious memory, make a reservation and leave right now!
Check Out Surf Lessons in Yangyang
Jukdo Beach, the windy one!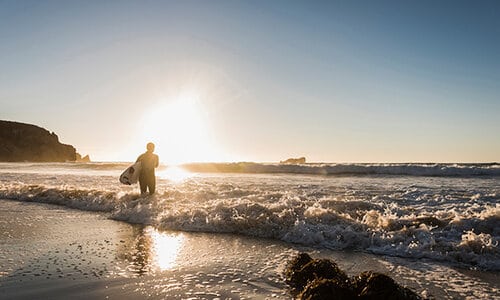 Confused? Where to surf in Korea? Well, add Jukdo Beach to your list! A lush pine forest frames the 2km of pristine white sand at Jukdo Beach. Because of the shallow water and large waves, it is an ideal spot for surfing.
Depending on the wind direction, waves may reach up to 3 meters. An excellent time to try longboarding is in the spring or fall when the waves are smaller and more forgiving.
Mulchi Beach, small but powerful!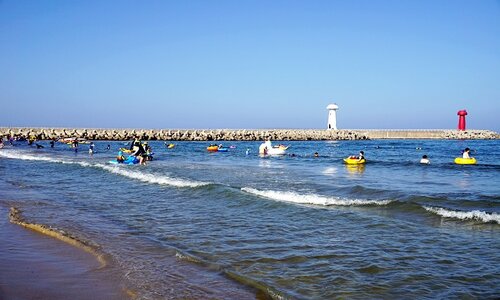 You can find surfers all year round at Mulchi beach located close to the Seoraksan mountains. Many tourists stop by Mulchi beach after hiking the mountains. When I went in February the water looked so cold and the waves were not that big. But there were a few surfers riding the waves still.
There is also a pine mushroom lighthouse in Mulchi Port next to the beach. The lighthouse embodies pine mushrooms, a specialty of Gangwon-do, and has become a popular spot in Mulchi Port.

Ingu Beach; let's have a beach break!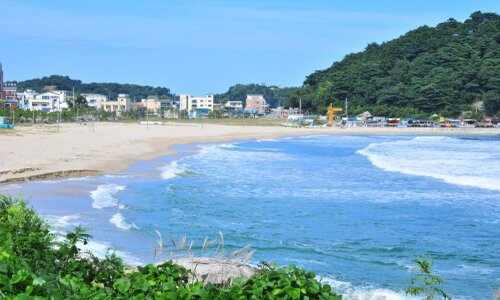 South Korea's Ingu Beach, located on the coast, is an exposed beach close to Jukdo beach. The cyclone season is the most fantastic time to surf—sound waves on any day or night.
Usually, on the weekend it is crowded with surfers carrying surfboards. If you want to have Ingu beach to yourself, we recommend coming during the weekends and also in August when the weather starts to cool.
Gisamun Beach: the simple and cute one!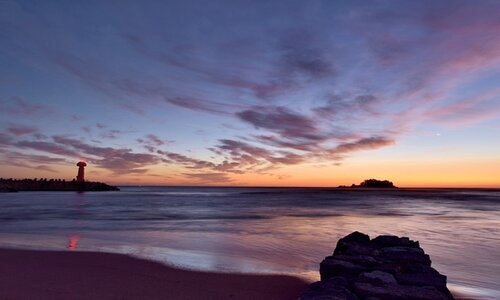 Located in the vicinity of the 38th parallel and Hangpogu, this is a sandy beach. In Gisamun, Gangwon Province, Hangpogu is a tiny fishing hamlet with a population of a little over 100 people. Despite its popularity among surfers, the Beach is hardly known by non-surfers due to its remote location and lengthy travel time from Seoul.
The waves can ride up to 3m, but when the wind is strong, the tide gets worse and beginners avoid getting in. There are surfing shops along the coast for surfing lessons and board rentals, and there are various amenities such as cafes and guest houses.
Taean, surf in crisp waves!
South Chungcheong Province's Taean County is famed for its lovely Mallipo Beach. Because it resembles California's beaches, the two-kilometer-long Beach facing the Yellow Sea is sometimes referred to as "California."
Mallipo Beach, dream beach!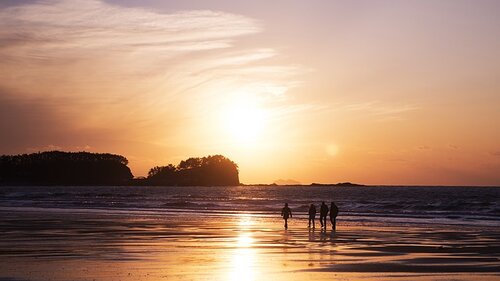 Mallipo beach is a surfer's dream. Picture a crystal-clear blue sea, a spectacular sunset, and a wave as big as the ocean itself. This is Mallipo Beach is about 2 kilometers long and 100 meters wide with white sand. The temperature of the water is about 22 degrees Celcius. Walking along the white sandy beach and seeing the beautiful sunset will truly be an instagrammable moment. You will see why it is called California.
Busan, big and beautiful!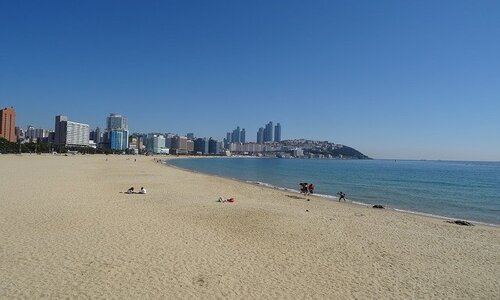 Busan, a significant port city on the southeastern coast, has a lot to offer surfers. It is both a contemporary city and a vacation destination because of its location on the coast. You will find surfing schools and businesses along the Beach, offering equipment rental, lessons, and, in some cases, lodging.
Songjeong Beach, the gentle Beach!
Surfers will find Songjeong to be a terrific area to visit. This Beach in Busan is a lot calmer than Haeundae, located nearby. Surfing occurs year-round in Songjeong. The vast, gentle waves created by a south swell in the spring and summer are ideal for longboarding. Get your shortboards out in the winter to take advantage of the Northeast swell, producing more giant waves.
Gangneung, the economic life of beaches!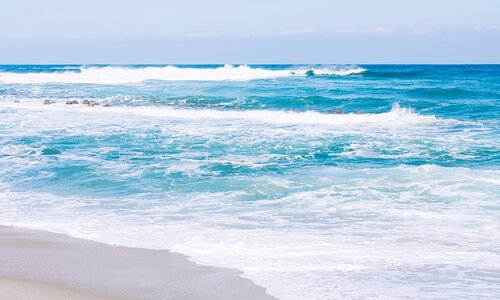 The Yeongdong area of Gangwon-do is the economic center of Gangneung. There are several places to see the sunrise in Gangneung, such as Jeongdongjin and Gyeongpo Beach.
Geumjin Beach, enjoy Kite surfing!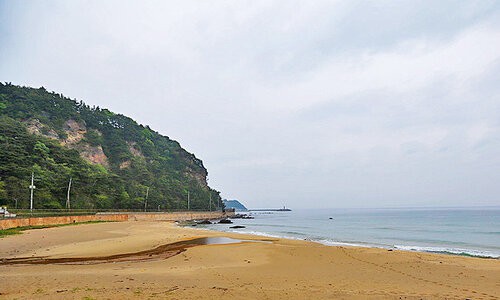 You can quickly go to Geumjin Beach from Hyeopjae Beach. They are joined by an extended length of sandy Beach and grassy dunes. Another stunning view awaits you at Geumjin Beach! For Kite surfing, this Beach is a fantastic option regularly.
Geumjin Beach is not a big place, and it would be right to call it a very small beach rather than a big one. The beach is only about 150 meters long. It is quieter and more comfortable than any other beach, and people who have been here once visit it every year.

Goseong, the ancient capital!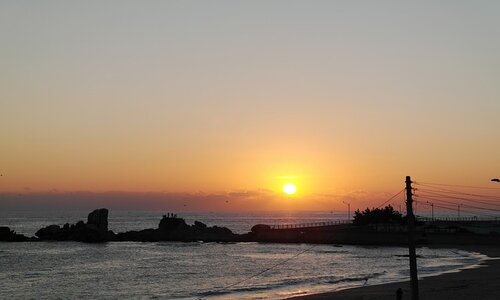 It is situated in the southern end of central Gyeongnam province. It was the epicenter of the region's most sophisticated civilization. Beautiful mountains, the Beach, and farms abound, making it an excellent destination for nature lovers.
Bongsudae Beach is a neat one!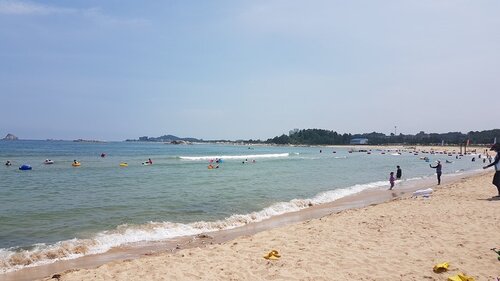 The length of the white sandy beach is 800m, the width is 50m, and the depth of the water is 1.5m. It is located between Sampo Beach and Songji Lake Beach.
About 200 meters north of Sampo Beach, Bongsudae Beach, whose white sands run along National Road No. 7. This Beach was first established in 1997, and it has remained cleaner than most other beaches in the area since.
Goheung (Jeollanam-do), the most significant waves of all!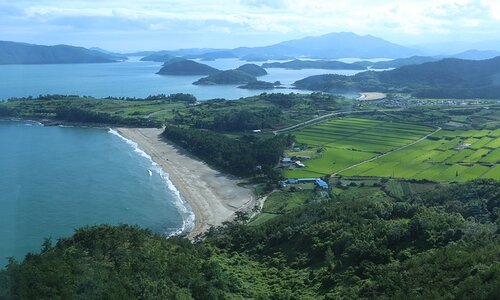 One of the best beaches in South Korea is called Goheung Beach. Surfing is available year-round here. It's an excellent place to get a glimpse of the dawn. Winds from the southeast generally produce medium-sized waves between May and October.
Namyeol Beach, camping and surfing together?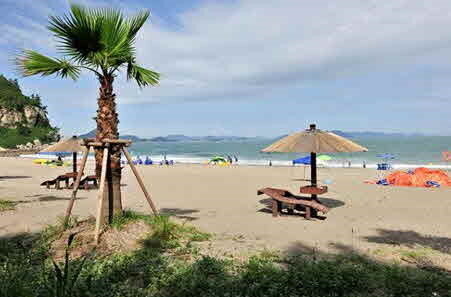 And here is yet another fantastic camping location in Korea! Namyeol Beach is located in Goheung, one of Korea's southernmost locations, and is accessible only by boat. It's calm, tranquil, and incredibly stunning!
The white sandy beach looks like it has scattered fine gold powder. The pine forest, which provides a suitable resting place, is a condition that makes it the best beach. Not only is the beach great, but the scenery around it, with rocks and coastal cliffs, form a superb view. It is no exaggeration to say that the Goheung Coastline Drive Course, where you can enjoy driving on the surrounding coastal roads, is the best in Korea. 
The sandy beach is 700m long and the depth is 1~2m, and it is located in the southeast of Yeongnam-myeon. The sand is fine and the seawater is clear, but you should be careful because the waves are high.
Jeju, the very origin!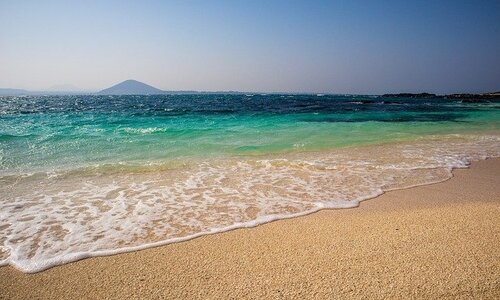 Jeju Island, the origin of Korean surfing, is another renowned surfing destination. The emerald-colored waters, warm weather, and white sands make it the most picturesque beach in Korea. Jeju island surfing high waves draws many expert surfers, both from Korea and from other countries.
Gwakji Beach, feel cozy!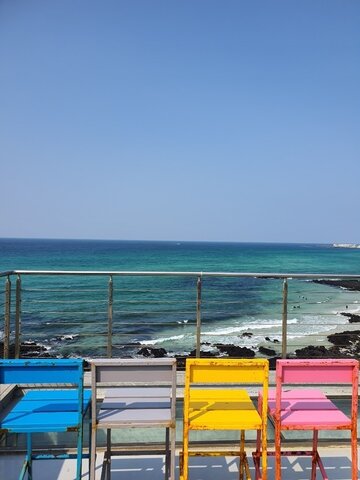 Gwakji, under the right circumstances, may produce some impressive waves. We had a lot of fun longboard surfing at Gwakji Beach. Most favorite Beach in Jeju is Gwakji, and it's not only for surfing. You can also jet ski and enjoy other water activities. There's a great beach atmosphere all around. If you're planning a trip to Jeju, this is an excellent area to stay in because of the many nearby cafés and eateries.
The beach is 350m long and has 70m wide white sand, not to mention, it has an average depth of 1.5m. It is about 10km away from Jeju City, with Hyeopjae Beach on the left and Iho Beach on the right. The coast is facing north, so the waves are not very high.
Gwakji Beach Surf Lesson

Gwakji Beach SUP Boarding

Woljeongri Beach, the aesthetic!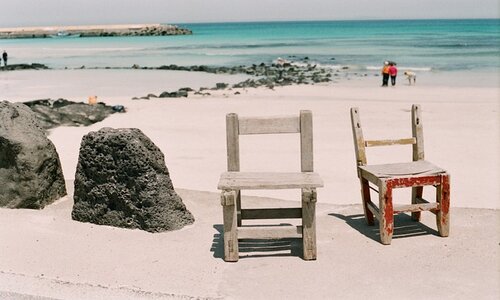 Woljeongri remains the favorite place to visit in Jeju, even though we've been there many times and seen many islands. Why? You may envision emerald water, a white sand beach, magnificent cafés facing the sea, incredibly charming eateries, surfers everywhere, and charming residents in this paradise.
Tourists who visit Woljeong-ri Beach, which is beautiful as a landscape painting, enjoy the scenery of the beach in various ways. In particular, it is good for families with children to enjoy playing in the water because the depth of the water is shallow.
In addition, there are people who enjoy a variety of water sports such as surfing, snorkeling, and kayaking. Woljeong-ri Beach is popular with surfers because there are good waves.
Jungmun Saekdal Beach, enjoy fun water!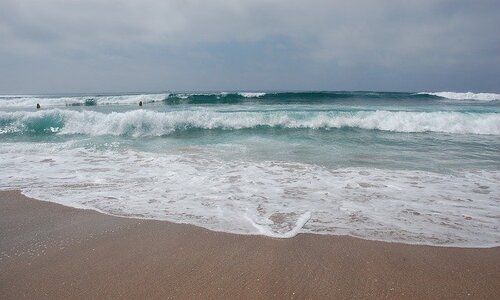 A surfer's paradise, Jungmun Beach is situated on Jeju Island. We visited in the latter days of summer and were pleasantly surprised by the power of the waves. Having fun in the water was a highlight of our vacation. Sound waves, friendly people, and breathtaking landscapes are all part of the package. Surfing in Jungmun, South Korea, is at the top of our list of locations.
The beach is 560m long and 50m wide, and the sand is black, white, red, and gray. Four-colored sand and black stones unique to Jeju Island are in harmony here at Jungmun beach.
During low tide, water flows around the mouth of the east side, providing attractions. The current is a little rough, so children should be careful, but for that reason, it is also considered an enemy of windsurfing.
Iho Tewoo Beach, the nest of islanders!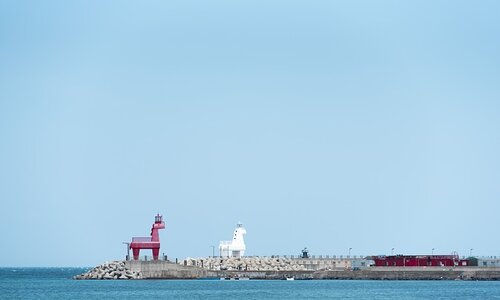 The beaches of Jeju Island are stunning at any time of day or night. Beaches popular with tourists may be found among them. It's no secret that Iho Tewoo Beach is a popular location for photographers, tourists, residents, and more. The area exudes an exotic vibe with the white Beach and the red and white pony lighthouses. As a reminder, this Beach has been utilized by islanders for generations. The quondam, a traditional fishing technique using rock barriers to catch fish when the water level drops, may be seen during low tide. The Iho Tewoo beach is one of the closest beaches near the Jeju international airport. The nighttime view is also worth visiting.

Things To Know Before You Go Surfing
Surfing schools provide facilities and equipment like a surfing board and suit. However, it's recommended to prepare your personal stuff, such as your swimsuit, extra clothes, sunscreen, a waterproof bag, personal towels, surf hats, and beach sandals.
The product doesn't include insurance. It's recommended to purchase travel insurance before you participate in the activity.
Plan Your Trip!
Reap the benefits of those mentioned above. These Korean beaches and surfing spots in Korea will give you a genuinely restorative vacation. All in all, Korea is a great place to visit because of its beautiful beaches, calm environment, and incredible attractions. Your holiday there will leave you with memories to last a lifetime!
Find & Compare All the Surf Lessons in South Korea
You may also like:
IVK's Top Picks – Day Tours, Tickets, and Travel Activities
Seasonal Picks!😍