Last Updated on December 1, 2023
Have you ever heard about Mangwon? Usually, tourists visit Itaewon, Hongdae, or the Sinchon area, but many of them never heard of Mangwon. Situated near Hongdae, Mangwon is a must-see when you are in Seoul (you can even go walking if you enjoy walking as much as I do, it takes 20 to 30 minutes by walking, ten by subway). This neighborhood is popular with young adults.
Top Things to do in Mangwon
Traditional Mangwon Market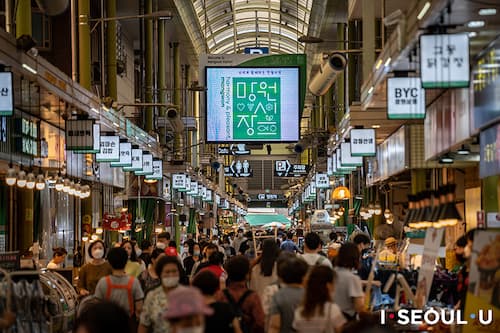 First, you can stroll in Mangwon market (the market is close to the subway exit) and try many delicious Korean Dishes. Tokkbeoki, fried food, Hotteok, various styles of rice cakes, and so much more.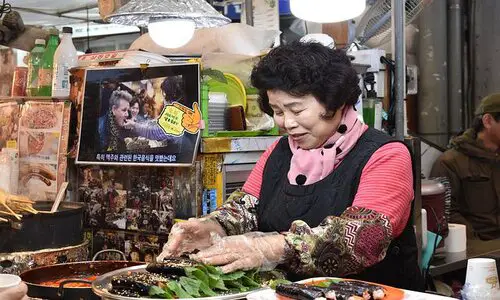 Mangwon has nothing to envy other Korean traditional markets (such as Gwangjang market or Tongin Market). You can also buy vegetables and some side dishes. Read more about the 10 Best Traditional Markets in Seoul.
Basak-Macha Flamed Marshmallow
If you go, you will be able to try a delicious Flamed marshmallow ice cream (I never saw it anywhere else). A Tonkatsu store sells the flamed marshmallow ice cream, and you need to pay attention to find it! The deep-fried food sold by the store also seemed quite reasonable and affordable. Unfortunately, as a pescetarian, I can't tell you for sure, but if you try it, do not hesitate to let me know how it was!
After you can continue your stroll in the streets, you will be able to pass by many trendy, nice-looking cafés with exciting concepts and delicious food/drinks. Just pick the one you prefer; you have plenty of choices!
The Ugly Bakery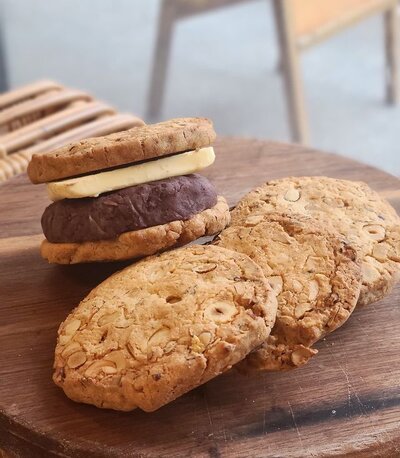 "The Ugly Bakery" is a hot place these days, you will see many people lining up to get in. I haven't tried it, but if you are patient enough to queue up, it may be worth trying.
Address: 서울특별시 마포구 월드컵로13길 7; 400-1, Mangwon-dong, Mapo-gu, Seoul
T-nomad Cafe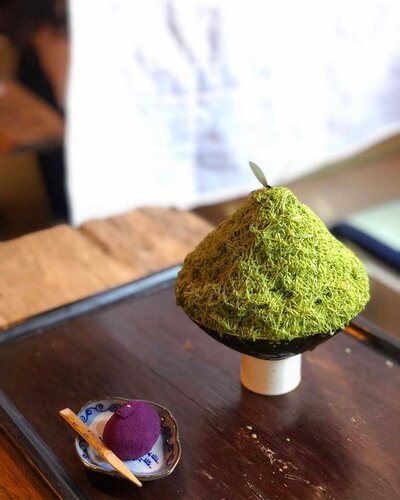 I advise you to go to "T-nomad"! As this place is quite popular, you will need to make a reservation before coming. Also, you can only stay for a limited amount of time (2 hours if I remember correctly).
You will instantly feel a different atmosphere when entering this Tea house. The humidity and the purified Asian style give a relaxing and peaceful feeling. They have different kinds of sets, including Bingsu (Korean sweet shaved-iced dessert), different types of small cakes (all of them were delicious), and a good selection of tasty tea. You can also buy some tea and cute teacups to take back home or offer. If you have finished your tea, there is a space in the middle of the room where you can refill it in water using a bamboo ladle.
Address: 서울특별시 마포구 포은로 112 2F; 14-83, Mangwon-dong, Mapo-gu, Seoul
Mangwon-dong Photo booths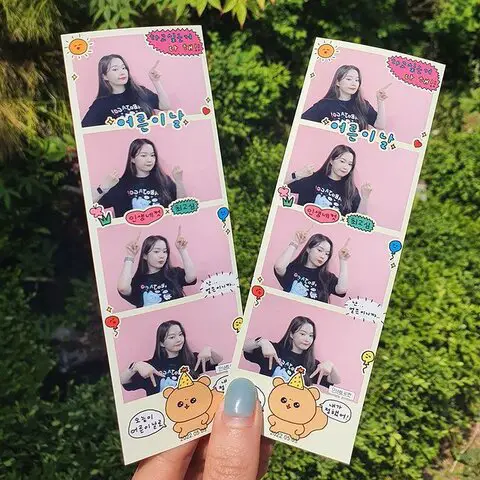 While walking around in the neighborhood, you will also see some photo booths. You couldn't have missed it if you came to Korea recently; photo booths are super popular here! So if you have time, you can take funny pictures there wearing cute or ugly glasses/hats and have a fun and inexpensive souvenir from your time there.
Mangwon Hangang Park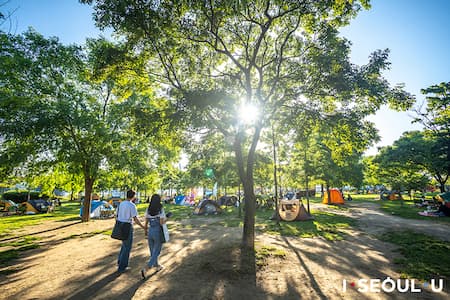 The real plus of Mangwon is that it's pretty close to Hangang Park! After a short walk (it takes only a few minutes to get there), you can feel the cool breeze from the Han river, which is more than enjoyable on these hot days. You can walk around Hangang park, have a small picnic there (you will find convenience stores and some chicken places!), or sit there to watch the sunset.
In summer, many people are jet-skiing there, and if you are lucky, you will hear some lovely music from a band busking there.
If you want to get some drinks after a long day and tiring day of visiting and walking, relax at the park. Read more about 8 Fun Water Sports and Activities to do at Hangang, Seoul.
Bokdeokbang Natural Makgeolli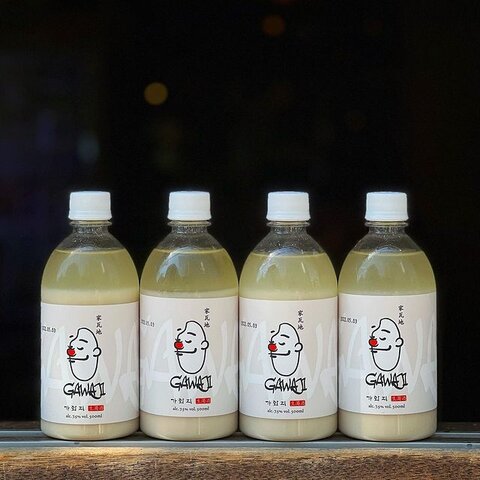 Bokdeokbang Natural Makgeolli is a Makgeolli place. Makgeolli is traditional Korean alcohol. If you haven't tried it yet, it is an excellent opportunity to change that! The bar is small and straightforward, with no unique decoration. The staff will give you an old handwritten menu. I found it quite suited for the place, crude and charming. The staff here will recommend you a kind of Makgeolli depending on your food choice and taste. The dishes are homemade, and no artificial additives are added to the Makgeolli.
Good to know: This place does not offer vegetarian dishes options, and you must order food with your drink; there is one option available for pescatarian). The Makgeolli was quite good and tasted different from what I had tried before (bought in a random bar).
Address: 서울특별시 마포구 포은로8길 5
By the way, do you know how Makgeolli is made? This alcohol is made from fermented rice, and with the same fermented product, you can make two kinds of alcohol: Soju and Makgeolli. Makgeolli is made from the milk-looking part, and Soju is made from the transparent-looking part.
Read more about the Best MAKGEOLLI Bars in Seoul: Traditional Korean Alcoholic Drinks and Traditional Korean Liquors.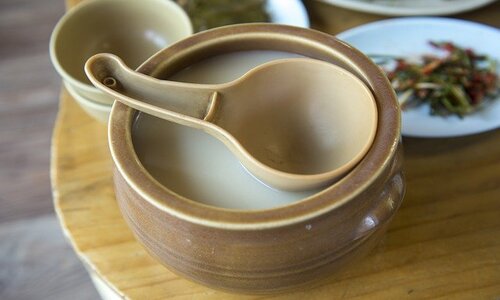 For the vegetarian, do not worry, there is a lot of option there, I am sure you will find your precious gem, and if you don't, you can still go to the nearby Hapjeong (with many vegetarian options) or Hongdae (you will find a bar at your taste here). Read more about The Ultimate 14 Things To Do In Hongdae and More! and Best Restaurants in Hongdae.
Small tips: As Naver, maps can be challenging for non-Korean speakers; the mobile app Mango plate may help you find good cafés and restaurants. The app is in English and has good addresses for cafés and restaurants.
You may also like:
IVK's Top Picks – Day Tours, Tickets, and Travel Activities
Seasonal Picks!😍