Seoul Forest is a big park within Seoul's Seongsu-dong area open to the public. It is an excellent spot to spend quality time resting in a calm space away from the city. In the spring, Seoul Forest is amongst the most incredible places to take in the beauty of the growing cherry blossom trees. In the autumn, it is a spectacular sight to see the changing hues of the trees. Particularly striking are the bright yellow ginkgo plants. Seoul Forest is delightful at any time of year. Read more about the best things to do in Seoul Forest park here.
Information on Seoul Forest Park
Phone: 02-460-2905
Website: www.seoulforest.or.kr/english
Address: 273, Ttukseom-ro, Seongdong-gu, Seoul, Republic of Korea
Direction: Take the Suin Bundang line to Seoul Forest station, and exit out of number three. After that, walk for around 5 minutes.
Seoul Forest Entrance: Free
Opening hours: The Park is open for 24 hours. Some areas of the park, although, are closed during night hours.
Things To Do in Seoul Forest Park
Butterfly garden 
There are many different types of butterflies in this garden. It is possible to see, among several other things, the many phases of the metamorphosis of butterflies! The hours of operation for this section of the park are 10:00 a.m. to 5:00 p.m.
Insect garden
Located immediately adjacent to the Butterfly garden, you may enjoy a section to see insects of various types. You can see turtles, beetles, frogs, and much more. Perfect for youngsters.
Picnic enjoyment 
Seoul Forest has a large open area popular for picnics, but it is also a great place to bring your dog and play with him. There are several convenience shops in the vicinity of Seoul Forest, so you can quickly pick up some snacks while you're out exploring. A picnic inside the park is the ideal activity on warm days! Choose a tree under which to lay out your picnic meal and enjoy a peaceful day in Seoul's forest park.
Relax at the lake
In addition to the picnic area, there's also a wonderful lake where you may relax and take in the scenery. If you wish to relax and sunbathe, there are also some long wooden chairs by the lake to accommodate you.
Enjoy the Culture and Art Park.
The most important part of the Seoul forest is the Culture and Art Park. Ample parking is available at the park's main gate. If you are traveling by public transportation, you will almost certainly begin your journey here.
A striking sculpture of a horse racing horse greets you as you enter the building. It refers to the history of Seoul Forest. Indeed, this land was formerly used as a horse racetrack back in 1954.
Deer at the Eco Park
Seoul Forest is home to many deer, which may be a surprise. They don't roam freely inside the wild, but they have a huge enclosure where you can get up and personal with them when visiting the park. It would be best if you first crossed the pedestrian bridge on the other side of the major road from where you are. Seoul Forest has many parks, with the deer residing in Eco Park, situated closer to the Han River.
Enjoy the children's garden.
In the Seoul forest, the children's park is close to the park's main entrance. There are miniature wooden buildings, small tunnels, and entertaining programs for children.
Ride the Bike
Riding a bicycle through Seoul Forest is a pleasurable experience. You may rent one at the park or via Seoul Bike, near Exits 2 and 5, which operates a bike-sharing service for those who don't have a bicycle. There are many bike rental shops that carry couple-bikes, single bikes, helmets, and more.
Brunch at BimBom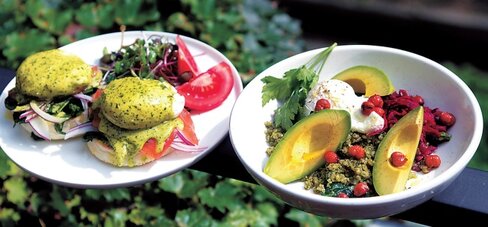 In Seoul Forest, you'll find BimBom, among the finest brunch cafes in town. The site faces the forest and has a patio if you wish to dine outdoors, which is ideal for brunch.
Things to do in Common Ground
Common Ground, operated by Konkuk University, is one of Seoul's very well attractions, with many visitors each year. Exit 6 of the Konkuk University Station leads to Common Ground. There are two portions of Common Ground, and both sections are linked.
Events, exhibits, and concerts are held in the central plaza regularly. In addition, Common Ground is a great spot to eat and hang out since it has food trucks on the market ground and restaurants from all over the city on the third-story terrace.
Kondae Rodeo Street is at the Common Ground's rear alley. Three major shopping malls are within walking distance of Konkuk University Station exit 5, including the Lotte Department Store and bright Discount Store.
There are cafés, restaurants, dessert stores, and apparel stores within walking distance of this location. One half mainly offers clothes, but the other side has various brands. The whole design of this space is constructed from 200 shipping containers to provide a unique experience for people who come for the first time. This ship also holds the global record for having the leading container ship architecture in the world.
Shopping area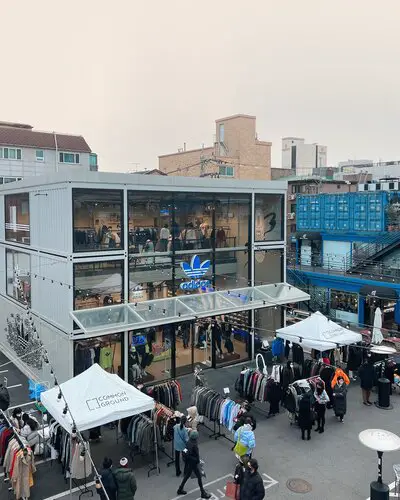 Most concept malls, which are tiny and crowded areas for attempting to accommodate as many merchants as possible, have vast spaces. The Common Ground is similarly well planned, making shopping a true joy strolling excursion. Common Ground major brands are carefully chosen. Both in terms of the brand name and the product quality, so that you may be confident in your purchasing decisions.
K-pop products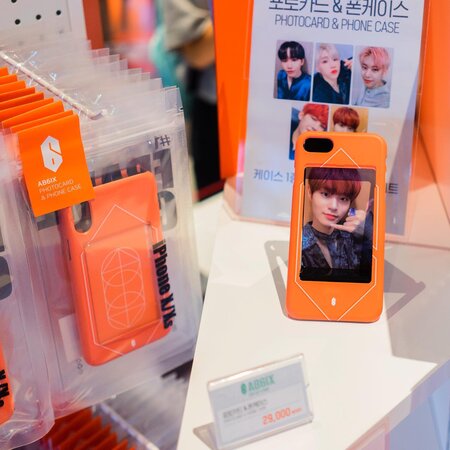 K-pop enthusiasts shouldn't miss Common Ground since several vendors offer merchandise featuring their favorite Korean idols. Discs, clothing, fans, postcards, and even posters are some of the available items for purchase. The first level is a haven for shoppers for apparel, accessories, and cosmetics. In contrast, the second floor is a haven for people who like stationery, imaginative toys, and eye-catching technological items. Sometimes it's as plain as a pen or a book but what occurs on the Common Ground is very different from what appears in other locations.
Outdoor space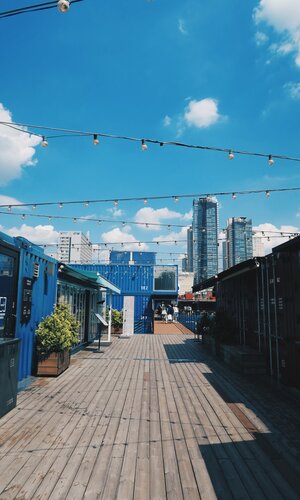 Because of its "great" look, Common Ground is the most popular virtual backdrop among young people in Seoul. Outdoor containers seem to be straightforward, but when seen in person, they are breathtakingly gorgeous. You may wear it with any of the styles shown in the photo; it is pretty acceptable. Even humorously, it is said that if you visit Seoul and do not take a picture with the fabled blue container, you would be considered a failure!
Food paradise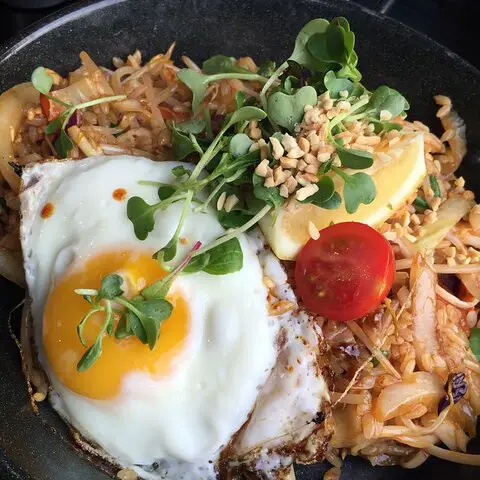 Many restaurants are on the rooftop area. The bakery eatery, the coffee shop, and the restaurant are all relatively modest, but the food and drinks are excellent. It isn't easy to find anything to criticize. On chilly nights, get a portion of nasi goreng with a glass of fruit beer. Enjoy your meal while enjoying the flood of people below you on the street.
You may also like: