Last Updated on June 10, 2023
South Korea is a country loved by many people across the globe. People love to visit Korea as the country has a lot of things to do. If you are planning your tour and are looking for tour booking websites in Korea then we are here to help you out.
South Korea is a country where you will not get bored. Want to have the best experience on your trip, read the article to know about the best 15 online tour booking sites in Korea. We will be discerning the promising qualities of each of the touring websites and will help you choose the best one.
Top Tour Booking Websites in Korea
IVisitKorea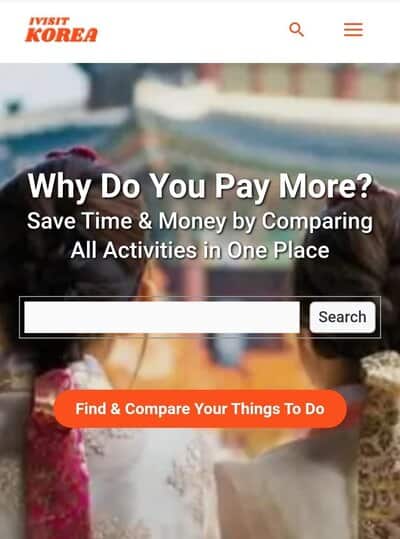 If you are traveling for the first time in South Korea, you might not know what site to choose out of the many touring websites. But not anymore as IVisitKorea is one of the best websites to start with. It is simply because it saves your precious time and money by comparing all the activities in one single place. What else can one desire?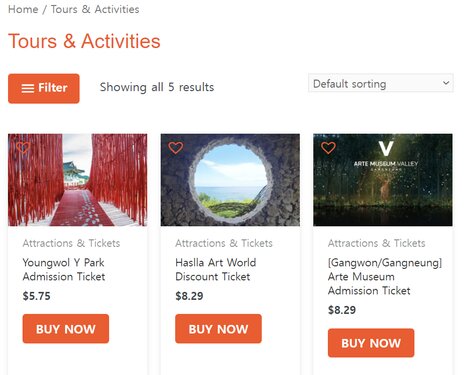 Compare the prices and choose the activities and deals that suit you the best. There are multiple top deals, and you can book tickets for various activities. The website also gives you an insight into Korean things like K-beauty, K-Fashion, and K-pop along with things to do while you stay in South Korea.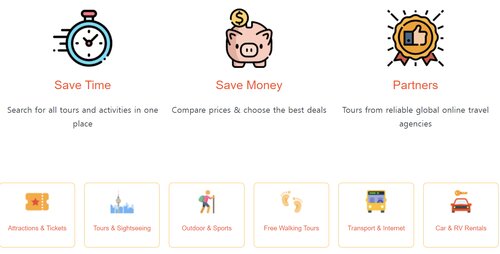 The best part about IVisitKorea is that it offers you features of categories, filters, tags, and price comparisons. So you can quickly and easily find your perfect-fit tours.
Get Your Guide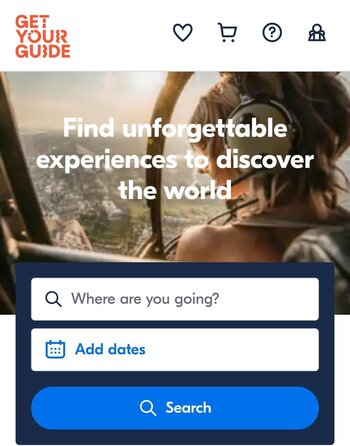 Get your tour booking guide by the website Get Your Guide. Unmissable sites and activities are awaiting you. Discover the world and make unforgettable memories to cherish later on. For some activities, transportation is available. The options are many, and it is totally up to you to prefer the one that suits you.
At the time of booking, you will be offered available time slots to choose from according to your availability. Whether you are planning a day trip or more than that, consulting Get Your Guide is a nice idea to start. Always plan your trip so that you can enjoy it to the best.
Viator
A global trip advisor company to make your tours enjoyable is Viator. You will get access to the world's largest selection of high-quality experiences. Viator has earned worldwide credibility and reputation because of its millions of reviews. The service is being available 24/7. Viator offers you premium services.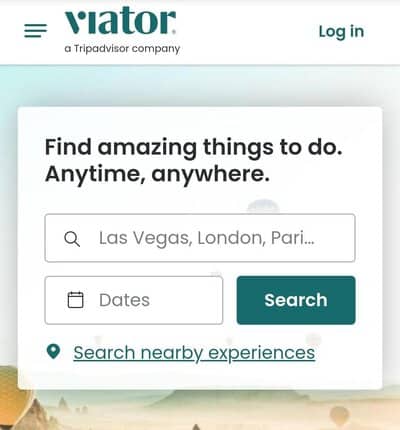 Plan your trip even at the last minute, change the plan, or even cancel it, this amazing website has got your back and is there to assist you. It gives you a free cancellation offer and the best of the best quality. You will get a full refund if you cancel the trip or activity at least 24 hours in advance.
Klook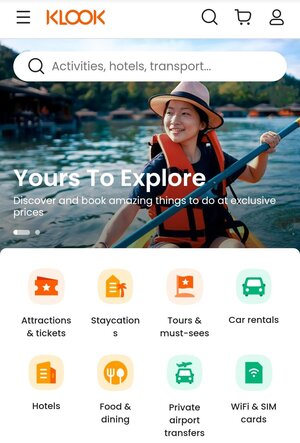 To make your tours mesmerizing and joyful, another one of the best activity booking sites in Korea is Klook.
The website lets you experience the amazing world of possibilities as it allows you to choose from many deals. Klook guides you about whatever you need to know.
No matter from which part of the world you belong, Klook is there to help you make your trip memorable. You can book your hotels through it as well. It reminds you about travel essentials too. The cherry on top is you can get to know about Wifi and sim packages as well.
Trazy
If traveling seems frustrating to you, then have a look at Trazy. It is one of the best travel booking sites in Korea.
It provides the best deals and offers the most practical options to help foreigners when visiting Korea. You won't have to waste a crazy proportion of money to do what you wish.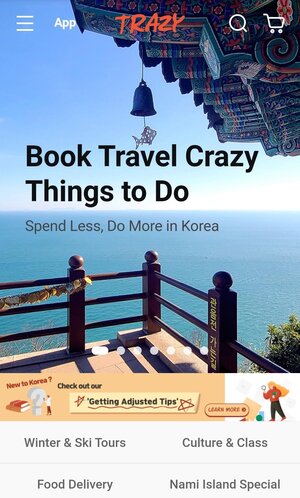 It is known as one of the best websites to book your winter trips, especially ski resorts. Get the free sim card and recommendations about what to eat, where to go, and how to get there. What else are you looking for? To tell you more, Trazy offers food and grocery delivery service as well. You can economize your trip easily and will get some discounts on deals.
Seoul Pass
Going to Seoul and don't know what to do? Check out the Seoul Pass. The categories help you choose the best deals and discounts hassle-free. Book your tickets at the most affordable prices, and the deals of the day, for all the activities in Korea for you to enjoy.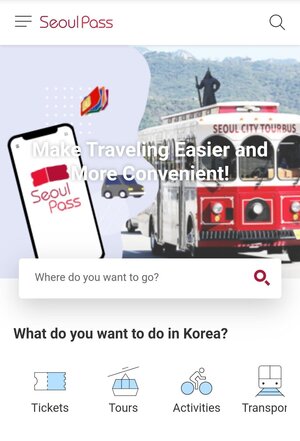 Get free coupons as well. You will get a variety of tour options to choose from. Decide according to your taste and preferences. Just let Seoul Pass know where you want to go and let it decide for you.
Tiqets
Another global website to book your tour is Tiqets. Book your tickets instantly to your favorite destinations. Until now the website has sold 12,000,000 plus tickets worldwide. It has gained global esteem and trust. Explore the culture in a new way, visit museums, ancient ruins, choose from the world's top destinations, and make memories.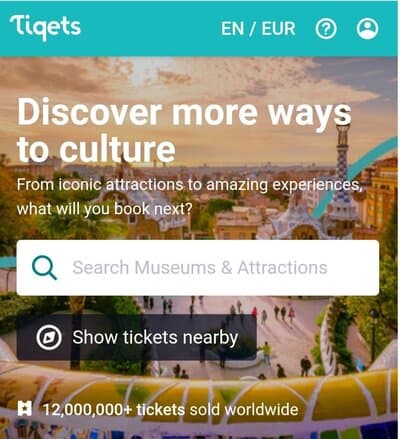 Tiqets has 3000 plus partners worldwide and its offers are flexible. The service is available 24/7 and allows various cancellation plans for the ease of customers as well. What is stopping you to plan and book your next trip? Just have a look at the recommendations and you will surely be able to decide on the best one.
Musement
Another tour booking website in Korea is Musement. It is an Italian website that helps you choose the best deals and book your tickets to your favorite destinations. Musement is a globally recognized tour booking website that lets you know what is happening around you?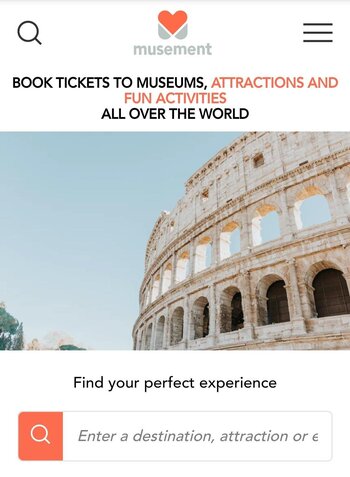 Get to know what is new and hot around the globe, and where to go. Book your trips with the freedom to cancel the booking anytime. So no stress, no tension, and enjoy the trip. They offer you the best trip offers to gift your loved ones as well. The booking service is available 24/7.
Trip.com
One of the leading travel advisor companies in the world. Trip.com offers the best deals no matter which part of the world you want to explore. Book your flights, hotels, rental cars, and tickets to fun activities all at one single place. Why spend much when you can save easily?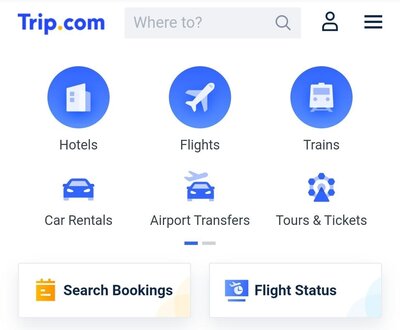 Trip.com offers you competitive pricing. Plan your trip after going through the featured travel guides and hotel destinations. Before finalizing your trip, check out the popular flights and their destinations and Trip.com will help you choose the best deal.
Kkday
Plan your next trip by one of the best activity booking sites in Korea known as Kkday. Are you ready for unique experiences? Then visit your favorite destinations in South Korea. This website allows its user to book one-day or multi-day tours to their favorite destinations.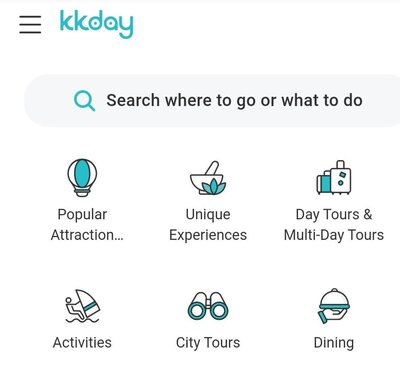 Not only this, it allows you to choose between various types of activities, along with accommodation, dining, and transport facilities. It is an all-in-one-place service that allows you to choose the best affordable deals hassle-free. Just let it know what you want and then see the magic. The website suggests the best of the best deals.
Rakuten Travel Experiences
Another global website to book your next trip to Korea is Rakuten Travel Experiences. It allows you to choose from many categories. Just let it know what are you looking for. The website will help you choose destinations all across the globe. These days websites and online booking has made traveling quite easy and fun.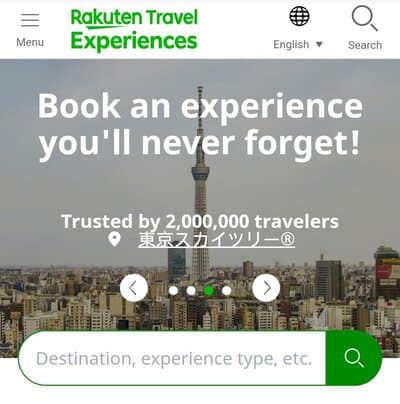 It offers you tickets to various types of activities. Choose according to your taste. Reserve a seat in your favorite restaurants and travel the way you want to. The other products and services being provided are sim cards and wifi along with gift bags and luggage storage.
Isango
Another tour booking website in Korea is Isango. It believes to be the gateway for its visitors.
It ensures to bring the best services and products to its customers to keep them updated and have the best experience.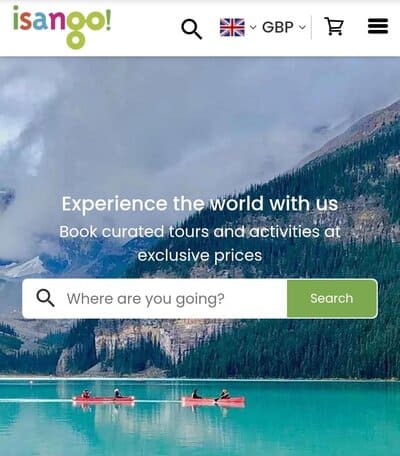 Moreover, Isango offers a flexible cancellation policy, and premium services at affordable prices. Still can't decide? No worries, just check out the reviews and decide accordingly. Book your curated tours and other activities only if you like the offered plans.
Korea Travel Easy
Discover Korea and as the name suggests this website makes your trip to Korea easy and fun. Get to know about Korean cultural activities. Plan and book your trips by Korea Travel Easy. Search the activities by different categories like accommodation, popular tickets, themes, and locations. Korea Travel Easy makes your travel to Korea easy.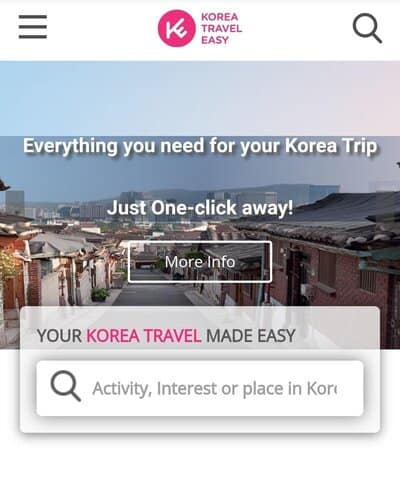 Just let the website know about your activity, interest, or place in Korea you want to visit. Then, let it decide the rest for you while you sit back and enjoy your day. Needless to say, you can find a lot of affordable deals here. There is a filter option to select your price range.
Waug
Another great website to book activities in Korea is Waug. It offers top world destinations and you can book according to your choice and budget. There are numerous options available to pick, so choose if it is what you are looking for. You can customize your tours as well.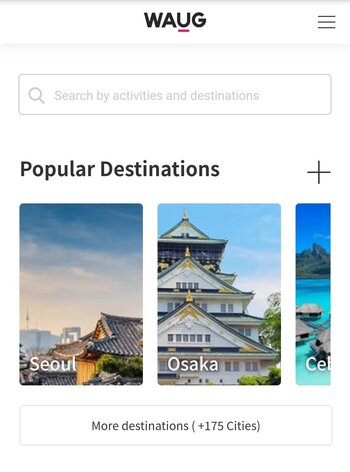 Decide on your favorite and suitable restaurants and dining places, spas and lounges, and transport. Stay at the places that suit your budget. Not only this, they offer the best deals and promotions. So choose the offer without wasting any time. What is stopping you to make unforgettable memories?
Yanolja
Yanolja is one of the local online tour booking sites in Korea. There are multiple categories so you can choose the best suitable deals according to your preferences and budget. There are many discounts, coupons, and benefits. Reserve your tickets to various activities, sports, pools, resorts, and camping. You can book your transport as well.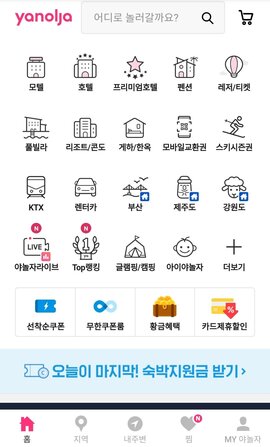 If you are a newbie in Korea and don't know what are the local activities and top destinations there, then Yanolja is the right place for you. Give it a chance and you will surely not regret it. If you want to learn about the Korean culture and traditions, then experience it through multiple cultural activities and workshops in Korea.
Here in the article, we have presented the 15 best tour booking websites in Korea. Most of the websites offer you plenty of categories and options to choose from. There are top picks, filters, and tags. So now it has become so easy to plan your trips in advance and execute them perfectly.
All the tour booking websites in Korea are amazing however if we have to choose the best of all, then our top pick is IVisitKorea. Feature to compare different websites' plans and deals and then choose the best ones is it's top feature. Life has become so busy these days, so the best service is the one that keeps you up to date but at the same time saves your time and is easy to use. IVisitKorea does it all.
Wishing you an enjoyable, memorable, and safe tour. Korea is waiting for you, what are you waiting for?
You may also like:
IVK's Top Picks – Day Tours, Tickets, and Travel Activities
Seasonal Picks!😍