Jeju Island is known as the Hawaii of Korea; located in the southern part of Korea and surrounded by the sea. It's a lovely resort island in South Korea that offers all-year-round breathtaking natural beauty. You will feel different emotions at this island in South Korea on every visit. Jeju Island is a well-liked holiday spot for Koreans and foreigners and the top honeymoon place for Korean newlyweds. The island offers tourists a broad range of activities like catching sunrises and sunsets over the ocean, riding horses, and you can rest around on the sandy beaches. If you plan to tour Jeju Island, prepare all the knowledge you need on possible weather for your touring dates, so let's know about Jeju Island weather.
Find & Compare The Latest Flight Price to Jeju Island HERE!
Weather in Jeju Island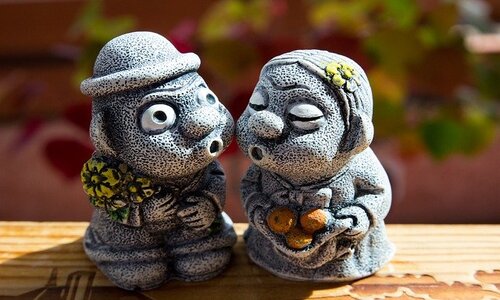 The average temperature on Jeju island is very different; summers are hot, and winters are mild. Jeju Island has much more likable and warmer weather as compared to other parts of Korea. Throughout the year, the temperature is pleasant except for a few cold winter weeks, with a possibility of rain or snow through most of the year. The climate of Jeju Island is susceptible to heavy rainfall due to its location. Maybe you see photos on Google or read blogs to see that many people are uploading their vacation photos with umbrellas or raincoats.
The standard temperature is 5°C in December to February and 26°C in June to August. If you prefer the warmest season to visit Jeju Island, the most heated months are August, July, and then September. Early August is the most summery time of year, where highs are frequently around 31.1°C with temperatures seldom falling under 25.5°C at night.
When to visit Jeju Island?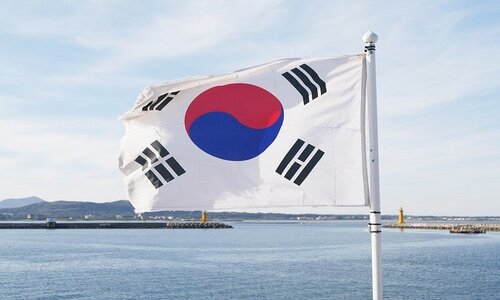 Jeju shows its incredible natural beauty in every season. If you connect with nature and it's your favorite way of relaxing, then don't miss visiting Jeju Island. The spring's end and summer's start is the most suitable time to visit Jeju Island. You will have the possibility to visit the vigorous spring festival and see the blooming cherry blossoms if you fly to Jeju; this season, the weather is sunny but still dry with slight rainfall. So we will help youtube find the fittest time to travel according to your choice. Let the seasonal guide help you with this decision.
Spring in Jeju Island (March, April, and May)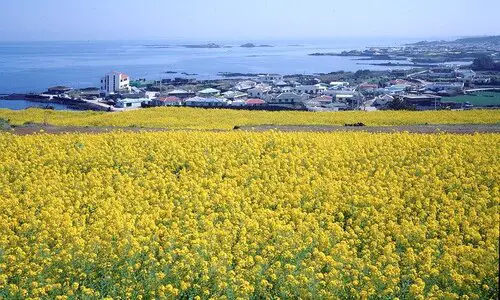 The climate in Jeju Island is mild and pleasant in spring. The spring season usually starts from March to May, but the peak and the most beautiful season starts in Jeju Island from late March and early April. You will enjoy cool weather and colorful sceneries during this period. The season offers vigorous landscapes, and the climate frequently sunny with warm afternoon highs near 20ºC that are excellent for outside activities. You may see cherry blossoms till mid of April in higher altitude areas like Hallasan Mountain.
Best Places to Visit in Spring
Many Jeju Island is filled with rich yellow canola blossoms and remarkable cherry flowers in the spring season. If you want to enjoy Jeju in spring fully, don't miss Hallim Park, Seongsan Ilchulbong Sunrise Peak, and Mount Sanbangsan. These destinations are best to find the best view of lovely spring flowers on Jeju island.
What to wear in Spring in Jeju Island
No doubt, spring is the most desirable time of the year to visit Jeju Island. Due to rainfall, the temperature usually decreases. You will be easy and comfortable when wearing a base layer of long-sleeve shirts, hoodies, sweaters, and long pants. The essential clothing items are a t-shirt, long sleeves, blazers, light jackets, and sweaters. Try to dress up in layers; at the end of spring, you can wear short sleeves and shorts, but still, you have to estimate the day and night temperature difference. Long trousers or jeans, sneakers or closed shoes, and a face mask for the yellow dust season are necessary during spring in Jeju Island.
Summer in Jeju Island ( June, July, and August)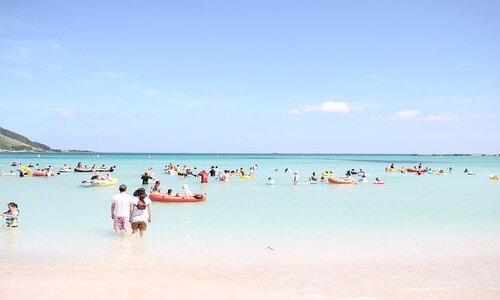 The summer season is in the whole rhythm at the end of June in Jeju Island. All beaches are open for swimming in summer; the average temperature is up to 24ºC in June and July and August, with a 29ºC temperature, the most heated months of the year. Visiting Jeju in the summer is significant because the weather is not too cold to experience outdoor activities and visit all the beaches that Jeju Island offers. You can join summer outdoor activities like windsurfing, climbing, and snorkeling at the start of June.
Best Places to Visit in Summer
If you want to make your Korea trip the most memorable and dream of Jeju Island's white sandy beaches and emerald waters in summer. We are here to help you to suggest the best places in summer. You should visit some of the most incredible water-based spots in Jeju Island, like Hyeopjae Beach, Udo Island, Seongsan Ilchulbong, and if you are a nature lover, then go to Hallasan National Park.
What to wear in Summer in Jeju Island
Summer brings many changes in the weather, with extreme heat and humidity, you need to go as light outfits as possible. You should bring pants, shorts, skirts, breathable and loose-fitting outfits whenever possible. But you have to maintain modesty through the heat; also, swimwears are modest in Jeju Island Korea, with t-shirts, one-piece bathing suits, sarongs, and shorts, which are familiar compared to bikinis.
Autumn in Jeju Island (September, October, and November)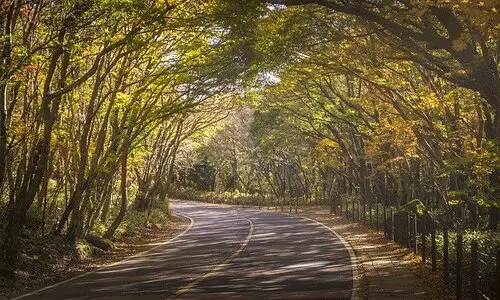 Autumn is in the air when leaves on trees change their colors, and the sky is high in blue. Many people go to Jeju Island in autumn and enjoy the autumnal weather; it's an excellent place with many autumn foliage spots; the island gives pleasure with golden-brown, green, and orange hues. The natural features of Jeju Island have almost everything from forests, valleys, mountains to volcanic cones. Consider a cheap Jeju bus tour to explore the island conveniently. So, you can easily visit some of the most significant sites to see in the natural fall.
Best Places to Visit in Autumn
Whenever you visit Jeju Island in autumn, make sure you experience the best places of what the island has to offer. We recommend you go to Jeju Rail Park, Eco Land Theme Park,  Citrus Museum, and Hallim Park.
What to Wear in Autumn in Jeju Island
Autumn's cooler temperatures in Jeju Island are a welcome change for tourists after an extreme summer of heat and humidity. The autumn season takes back cooler temperatures and requires layering dresses. Now you should skip short sleeve shirts and light pants because climates get chiller. The essentials clothes for the autumn season are T-shirts, a light jacket, jeans, warm socks, boots or sneakers, a warm sweater, a long sleeve top.
Winter in Jeju Island (December, January, and February)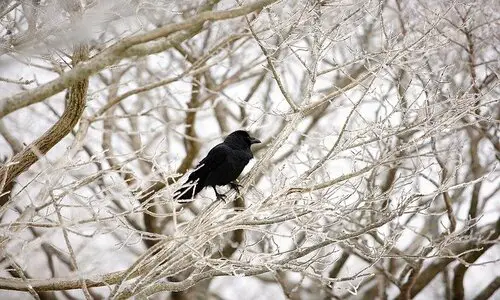 Jeju Island is relatively warmer than Seoul and the other parts of Korea and never looks so fascinating except winter. The weather is mild and cool; you can go outside and can enjoy your trip with outdoor activities. In winter, the temperature of Jeju Island rarely drops under 0°C, but in January to mid of March, the average winter temperature in Jeju Island is 5 to 7°C. Consider a hike to the highest mountain of South Korea, Hallasan Mountain, and enjoy the nature of Jeju's pure beauty. You will appreciate a view of the mountain's massive crater lake's jaw-dropping when standing on top of the peak.
Best Places to Visit in Winter
If you are going to Jeju Island in your winter holiday, consider these great places: Hallim Park, Hallasan Mountain, Camellia Hill, Maze Land, and Jeju Aqua Planet. You will experience beautiful adventurers in these places.
What to wear in Winter in Jeju Island
In Jeju Island, Winters have the driest climate. When planning to go to Jeju Island in the winter break, make sure to pack yourself with layers. The winds can get pretty intense in Jeju, making the air feel even colder. You should wear long, thick winter coats, snow boots, or waterproof shoes, thick socks, scarves, gloves, innerwear, and warm woolly hats.
Does Jeju have snow?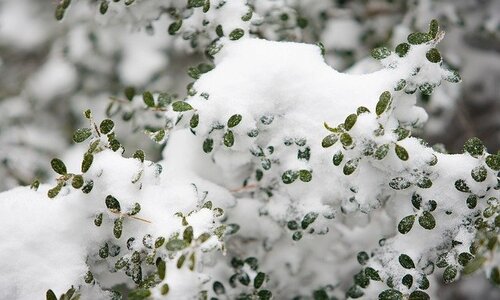 Jeju does have snow but not very often. You will see more rain here than snow due to the warm temperatures. The snowfall you would expect on Jeju Island is on the tops of the Hallasan Mountains. So if you desire to enjoy the snow, hike up Hallasan Mountain; snow starts from late November.
Monthly Jeju Island Temperature
January: the average temperature is around 7° to 3°C, and it rains for ten days.
February: the average temperature is around 8° to 3°C, and it rains for eight days.
March: the average temperature is around 11° to 6°C, and it rains for eleven days.
April: the average temperature is around 6° to 10°C, and it rains for eight days.
May: the standard temperature is around 20° to 14°C, and it rains for nine days.
June: the average temperature is around 24° to 18°C, and it rains for Twelve days.
July: the average temperature is around 28° to 23°C, and it rains for eleven days.
August: the average temperature is around 29° to 24°C, and it rains for eleven days.
September: the average temperature is around 25° to 20°C, and it rains for seven days.
October: the standard temperature is around 20° to 15°C, and it rains for six days.
November: the average temperature is around 15° to 9°C, and it rains for nine days.
December: the average temperature is around 9° to 5°C, and it rains for nine days.
You may also like: