Jeju Island in South Korea is an interesting travel destination. It is a volcanic island that you can find in the Korea Strait. Jeju Island is one of the most popular honeymoon destinations thanks to its gorgeous beaches and waterfalls. Jeju Island is one of the New Seven Wonders of Nature. But there is more to it! Many people come here to explore local markets and shops since there are plenty of exciting things to take home as souvenirs. Read on to discover what the top things to buy in Jeju Island are and where to get them!
Find & Compare The Latest Flight Price to Jeju Island HERE!
Things To Buy In Jeju Island
Dol Hareubang Stone Statue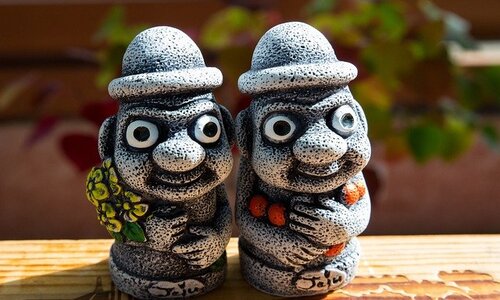 The symbol of Jeju Island is Dol Hareubang. These iconic ethnic statues are a must-have since they represent a rather unique souvenir. They represent the gods protecting the Island of Jeju. They consist of two statues of the grandmother and grandfather, usually coming in the form of mini statues. Dol Hareubang statues are designed by hand from basalt stone.
Dried Seafood
Jeju Island is an excellent travel destination for food lovers. And this is why one of the best things to buy here is dried seafood. Traditionally, fish was dried for storage purposes. But nowadays it can become a unique delicacy which you can enjoy only on this island. Dried fish can be bought as a gift, packed in clean vacuum bags. Make sure you try Striped bass, Large head Hairtail, and Red tilefish.
Seaweed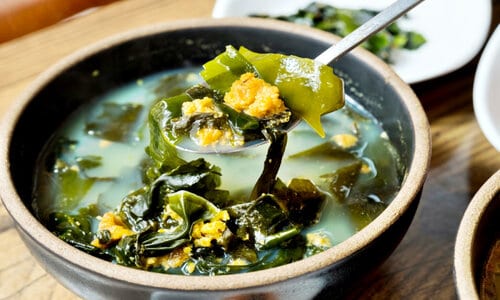 All over Korea, you'll discover dishes with seaweed as the main ingredient. One of the most popular servings is seaweed soup. You can enjoy it on Jeju Island as a fragrant and highly nutritious soup. But on the island, you can discover several other products made with it, including rice rolls and snacks.
Hallabong Tangerine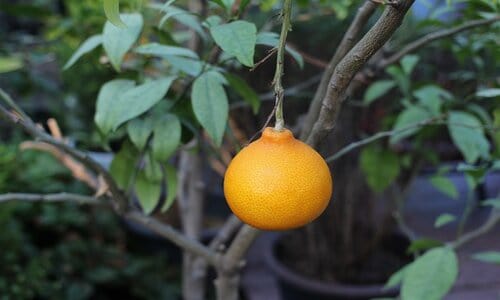 An iconic food on Jeju Island is the Hallabong Tangerine. Locals say this national reassure is different from any other similar products. Tangerines harvested on this island have a particular flavor and aroma. Hallabong tangerines are juicy, rich, and have an attractive form. You should try it during your Jeju Island vacation!
Hallabong Tangerine Chocolate
Most countries on the globe have some kind of traditional chocolate. And on Jeju Island, you can discover an engaging blend! The traditional chocolate here is the Hallabong Tangerine. This is the number one sweet treat you won't forget too easily. It has an interesting chocolate flavor mixed with the spiciness of local tangerines.
Makgeolli Rice Wine
Another iconic Korean food is the Makgeolli rice wine. Its recipe consists of rice mixed with several traditional spices. It has an interesting sweet taste, being available in numerous flavors, such as peanut, hallabong, peach, tangerine, and chestnut. You can discover it at traditional markets, and it's best to enjoy it cold!
Omegi-tteok (Korean rice cakes)
Omegi-tteok rice cake is another traditional snack mostly found on Jeju Island. This local cake is made from red beans, rice, and millet seeds. And an interesting fact about it is that it's boiled and then covered with a layer of ground bean flour. It is served with tea, and you can discover it in most tourist shops or local markets.
Jeju Island Green Tea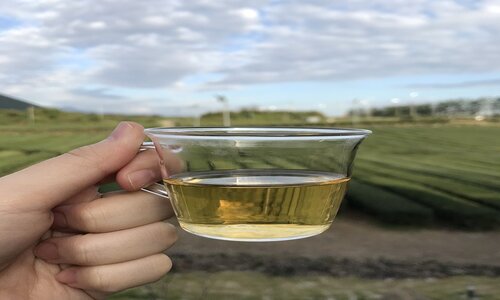 If you love green tea, Jeju Island is the best travel destination for you. It is considered the green tea paradise, and you can quickly discover tea plantations, forests, and even hills. There are plenty of green tea products readily available on the island, including matcha, tea power, cakes, ice cream, and flavored candies. There is also the famous OSulloc green tea museum where you can learn about the history of green tea in Jeju while sipping on a warm cup of tea. The green tea from Jeju Island is an excellent gift or souvenir since it's both healthy and incredibly delicious.
Natural Cosmetics From Volcanic Ash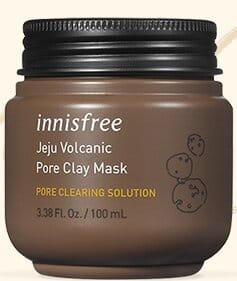 Jeju is a volcanic island, which is why volcanic ash products aren't uncommon. On the top things to buy in Jeju Island list is natural cosmetics made with volcanic ash. These are unique and rich in minerals that can rejuvenate the skin. Cosmetics made on Jeju Island are formulated based on unique recipes. But all feature natural ingredients. You can shop moisturizers, clay masks, cleansers, and any other skincare product you can think of.
Pottery
There are numerous arts and crafts on Jeju Island. And one special one is pottery. Known as Onggi, it is an iconic Jeju Island souvenir to bring back home. Usually, the products are made from volcanic ash and durable enamel to last a lifetime. You can buy small jars, teapots, or wind bells at one of the specialized pots.
Bookmarks, Key Rings, Postcards
Everywhere on Jeju Island, you can discover souvenir shops. And these places offer you the chance to purchase a small souvenir to fit in your luggage. For example, you can buy a bookmark with a unique Jeju design or a key chain resembling a famous local item. Furthermore, even though we don't use too many postcards nowadays, these are still lovely souvenirs to bring home. So, no matter if you love vintage stuff or you're merely nostalgic, a Jeju Island postcard is a nice souvenir to get home. And the best part about it is that they are usually sold per pack. Check out the Islander Souvenirs store for unique handmade items to share with your friends and family.
Noodles
Buckwheat noodles or Jeju Soba are yet another exciting item to purchase while visiting the Jeju Island. These are similar to noodles but stand out since there are made with buckwheat flour. You can buy a pack and take it home to cook your own recipe!
Innisfree Cosmetics with Lingzhi Mushroom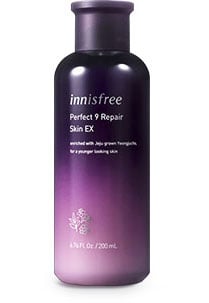 Another iconic food item on Jeju Island is the Lingzhi Mushroom. It can be a fantastic gift because it is highly qualitative and well-packed. Most tourists purchase it to make tea or tonic. It has great health benefits for your body as well as your skin. You can also buy the Innisfree 9-in 1 total anti-aging solution to help with anti-aging. The Lingzhi mushroom found in the cosmetic aids in signs of aging. Check out the Innisfree page here for more information.
Korean Masks
All over Korea, you can discover traditional masks. And Jeju Island is no exception from it. Traditional Korean masks are made of alder wood, lacquered to make them waterproof. These masks are painted with attractive Korean designs, inspired by traditional ceremonies and plays.
Jeju Basalt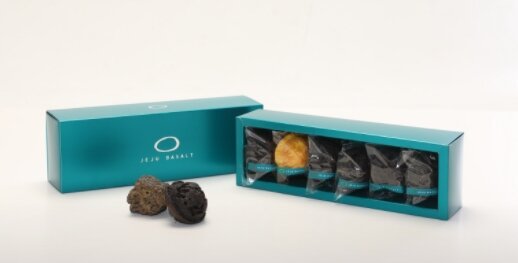 Jeju Basalt is one of the hottest places to buy one-of-a-kind souvenirs. They have amazing desserts made from the fruits and herbs found in Jeju island. The package comes in a beautiful cobalt blue box and each piece of dessert is packed individually. They have won the Blue House Korea Tourist souvenir award and have only 100 boxes per day. Check out their Instagram page here.
Best Places To Go Shopping In Jeju
Dongmun Market Place
An interesting place to shop on Jeju Island is Dongmun Market Place. It was opened in 1945, being a meeting point for locals who love authentic, fresh produce. You can purchase tangerine, fish, seaweed, and several other Jeju Island products. It is one of the oldest traditional markets in Jeju island. They open from 7 a.m. to 8 p.m. and have public parking.
Contact: (+82) 064-752-3001
Location: 20, Gwandeok-ro, 14gil, Jejusi, Jeju
Jeju City Five Day Market
One of the biggest open-air markets in Jeju is the Jeju City Five Day Market. It is an iconic place for both locals and tourists. You can buy everything here, ranging from pet products to shark fins. They open from 8 a.m. to 6 p.m.
Contact: (+82) 064-735-3353
Location: 26 Oiljangseo-gil, Jejusi, Jeju
Si-Cheong District
Si-Cheong District is a shopping neighborhood where you can shop and have lunch. It is the liveliest area for shopping on the Jeju Island, with numerous boutiques and souvenir shops. Everything is affordable and qualitative. You can shop here both local and international products.
Seogwipo Olle Market
This is a vast indoor market with numerous stalls featuring fresh local products from Jeju Island. It isn't as crowded as other Korean shopping venues. It is an excellent place to stroll around to purchase local specialties.
Contact: (+82) 064-762-2925
Located at 22 Jungjeong-ro, 73 Bungil, Seogwipo, Jeju
Yeon-Dong Shopping District
Yeon-Dong Shopping District is a pedestrian street highly popular among tourists. Numerous brand shops, restaurants, bars, and souvenir shops are available for you to explore. It is an excellent place to shop locally designed sculptures and flowerpots.
Jungang Underground Shopping Center
An interesting place on Jeju Island is the Jungang underground shopping center. It consists of a labyrinth of boutiques, shops, small souvenir shops, and even ice cream stalls. This is a good place to visit for sales and the top things to buy in Jeju island, which is why you should visit if you're looking forward to a bargain. They open everyday from 10 a.m. to 10 p.m.
Contact: (+82) 064-735-3353
Final Word
This is what you need to know about the top things to buy in Jeju Island. There are plenty of local products and souvenirs you need to try. Jeju Island is an interesting place to visit, thanks to the numerous attractions you can visit. The Jeju Stone Park, the Saryeoni Forest Park, or the Rainbow Coastal Road are some of the best places to visit. And after you do that, you can stop at one of the best shopping places in Jeju Island so that you relax and enjoy the rest of the day like a local.
You may also like: