Last Updated on October 5, 2023
Die-hard Kpop fans are all around the world. What die-hard fan would not want to get their hands on the Kpop official albums and goods like lightsticks? However, international fans have had a hard time getting their hands on the original Kpop goods and albums. The best part about living in today's world is that you do not have to travel thousands of miles on an expensive plane ticket. Just so you can simply order stuff online. To make things easier for you, we have come up with a list of the best Kpop stores online where you can shop for high-quality Kpop fan goods and albums. These online stores have been judged based on their customer services, quality of products, ease of use, price, variety of items, and reliability. So, now you can choose the best platform for yourself. Whether you want to get the new official merch or pre-order the new album of your favorite Kpop artists, these online stores will have your back.
Read also: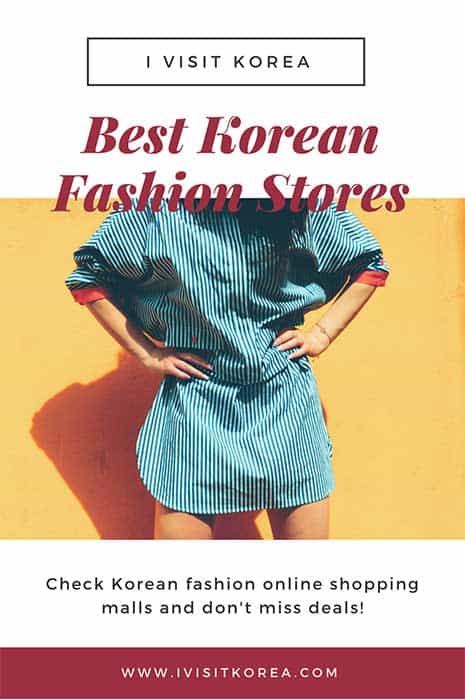 Best K-pop stores online
Daebak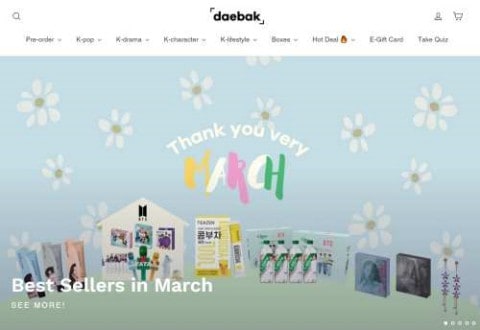 Daebak started its journey from the Korean snack box subscription service, Snack Fever, in Los Angeles in 2015. Since they moved to Seoul in 2018, now Daebak is an international K-products and K-snacks online store covering K-pop, K-drama, K-lifestyle, and K-characters.
Not only do they provide K-pop albums and merch, but also Daebak offers K-beauty, K-fashion, and lifestyle things. You can find interesting things that you can't see on other sites, such as scorebooks for K-dramas, magazines, or tech accessories. I believe they will grow and become a K-culture and product online hub in a couple of years.
Shipping Countries & Rates
United States

Free shipping- orders over $149 / $9.99 – orders from $70 / $14.99 – orders under $70

Austria, Belgium, Canada, Czech Republic, Denmark, Germany, Hong Kong, Ireland, Japan, Macao, Malaysia, Singapore, Switzerland, Taiwan, United Kingdom

Shipping Fee: Free shipping – orders over $149 / $9.99 orders from $70 / $19.99 orders under $70

Australia, Estonia, Hungary, New Zealand, Sweden, Philippines

Shipping Fee: Free shipping – orders over $149 / $15.99 – orders from $70 / $29.99 – orders under $70

Finland, France, Italy, Netherlands, Norway, Puerto Rico, Qatar, Saudi Arabia, Spain, UAE, Chile, Colombia

Shipping Fee: Free shipping – orders over $199 / $25.99 – orders from $70 / $39.99 – orders under $70
GET 5% DISCOUNT by OUR PROMO CODE: "IVISITKOREA"
PeachKPop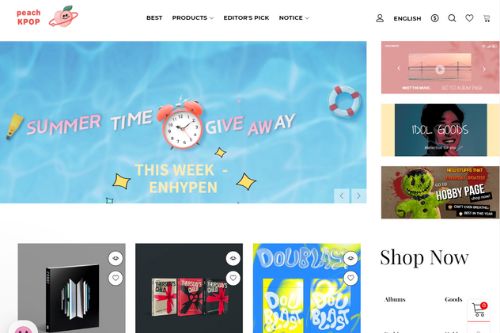 PeachKPop started as a comprehensive trading business in 2019 and is currently specializing in the wholesale and retail of K-pop albums. Since it began as a trading company, it has had an advantage in cheap and wide delivery and is famous for selling only genuine albums and goods.
It is a shopping mall that kindly responds to various requests from customers. They even support bundled delivery of products purchased from other sites.
Shipping Destinations
United States
Romania, Belarus, Serbia, Switzerland, Israel, Norway, Slovakia, Slovenia
Singapore, Malaysia, Japan
Lithuania, Estonia, Netherlands, Denmark, Germany, Luxembourg, Belgium, Sweden, Austria, Italy, Czech Republic, Portugal (18 out of 20 regions), Poland, France, Finland, Hungary, Southern France, Ukraine, Turkey, Spain, UK, Thailand, Taiwan
Brazil, Canada
Hong Kong
Check out the shipping rates by country here.
GET 8% DISCOUNT by OUR PROMO CODE: "ivisitkorea"
Yesasia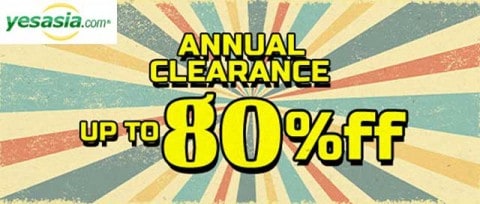 Yesasia has been known for its fast, flexible, and reliable customer service. Decided to change the color of the hoodie you ordered? Any other last-minute changes? No worries, Yesasia has your back. The store consists of a wide variety of K-pop official goods. Not only do they deal with Korean wave stuff like K-pop idols' merchandise and K-drama DVDs, but you also get Japanese games and cartoons. Thus, it's a perfect site if you are interested in East Asian culture.
Furthermore, the store offers free shipping which adds to its reliability. However, the one problem with this site is that if you are an international customer then it may take a long while for you to receive your goods. The online store is Gaon Certified and accepts all the chief credit cards and also receives payment via PayPal. 
Gmarket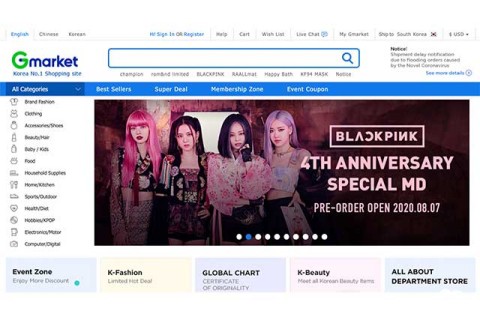 Gmarket is mainly focused on providing the best quality of K-pop music albums to fans. Still, you can also find a large variety of typical k-pop official goods such as clothing, plushies, stationery items, posters, and accessories, etc. The best part is that you have a chance to get the old K-pop albums here as well. Another feature that makes G-market one of the best K-pop stores online is its daily discounts, deals, and sales. Just like any other online store, the shipping charges depend upon the number of items you purchase, like the more the products, the lower the shipping charges. Is that not amazing? Nonetheless, one of the negatives of this online store is that some of the products are listed in the Korean language but, you can use Google translate. Problem solved.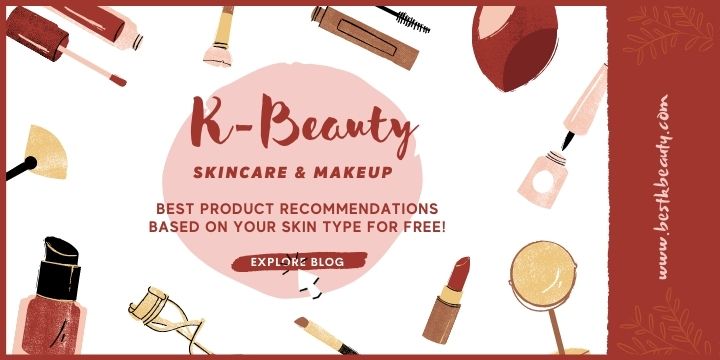 Gmarket sells both official and unofficial K-pop fan goods and accepts payment through PayPal and all the renowned credit cards. Plus, you can access the site in three languages in Korean, English, and Chinese. Gmarket is to the Koreans what eBay is to the United States of America. This means that you will receive the goods from different sellers. So you are the one who has to scope out the best product at the best price. This also means that prices and services will also vary. A hack of making the most out of this online store is to go through the Korean product listings because they are providing better deals comparatively. In G-market global, you can find tons of Korean products like clothing, beauty products, household supplies, foods, etc.!
UnnieLooks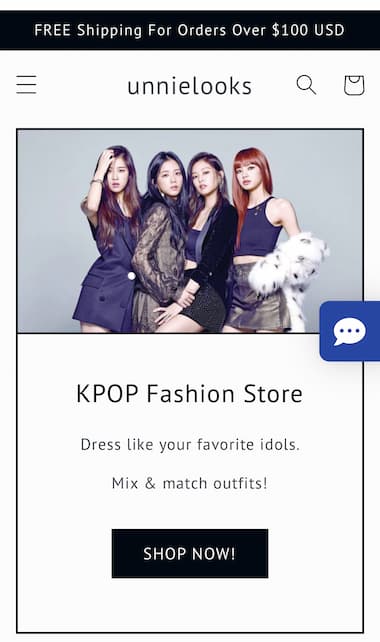 Are you curious about how to get Blackpink outfits? Then, Unnielooks will help you. This is Kpop idol's fashion online store based in Singapore and there's an office in California as well. The sister co-founders have been big K-pop fans since 2012, and they felt that many people were interested in K-pop fashion, so they opened this online store.
To enable Kpop fans access to high-quality clothing in the latest trends, they watch out for trends, and new outfits that Kpop idols wear and will update in real-time on the site. The plus point is that Unnielooks's warehouse team that double-checks each fabric before it ships out to the customer. Each package will always have a custom ziplock for packaging to prevent damage during shipment. So, no worries regarding the damaged products!
Shipping Policy
Free shipping for orders over $100 USD.
For orders below $100 USD, they charge $7 USD for standard expedited shipping.
Unnielooks Shipping Destinations
Australia, Austria, Belgium, Canada, Czechia, Denmark, Finland, France, Germany, Hong Kong, Ireland, Israel, Italy, Japan, Malaysia, Netherlands, New Zealand, Norway, Poland, Portugal, Singapore, South Korea, Spain, Sweden, Switzerland, United Arab Emirates, United Kingdom, United States
GET 10% DISCOUNT by OUR PROMO CODE: "IVISITKOREA10"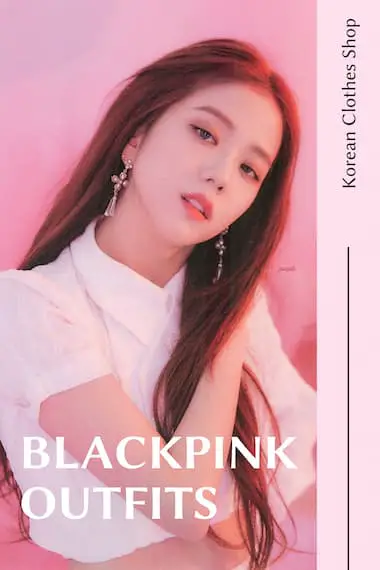 Ktown4u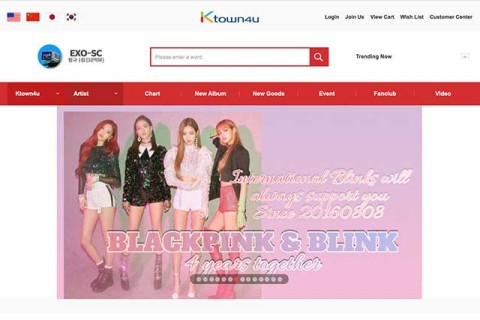 This is also one of those budget-friendly Kpop album stores online. And it's also the best place to purchase Kpop goods online. Depending on what you purchase, the online store will offer you will be provided with various shipping options. That means the more goods you purchase from this site, the more the shipping fee will increase, which is negative but at least you are not paying double the price unlike at other online stores. Moreover, you can also preorder albums at Ktown4u. All of your items shall be delivered carefully wrapped because the online store wants its customers to receive the goods in top condition. 

Mwave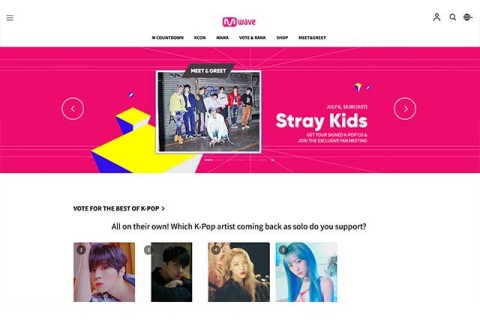 Mwave is run by CJ ENM which is the biggest entertainment company in Korea by leading the cultural content industry like film, k-pop, TV shows, and K-dramas. What makes Mwave stand out is the fact that you can purchase authentic signed albums from their store. However, there is no guarantee that the signed album you want will always be available as the stocks rotate with time. So, whenever you find the signed album you have been dying to purchase then get it as soon as you can. Likewise, the online store also sells various other printed items, such as postcards, etc. 
Customon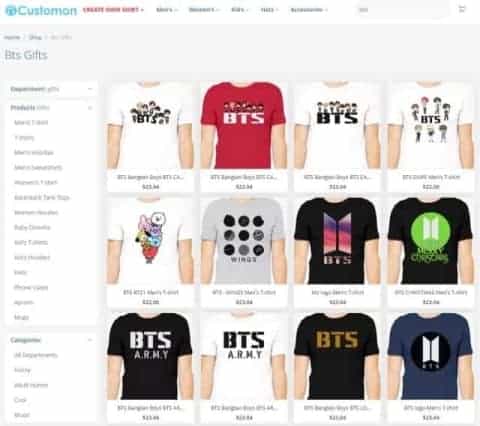 If you are looking for something good for a small present for your friends or kids who love K-pop, custom printing T-shirts of K-pop artists could be the best choice. There are a ton of many different types of t-shirts of many K-pop groups, such as BTS, Blackpink, Seventeen, etc. However, they ship to the US and Canada only.
KPop Merchandise Online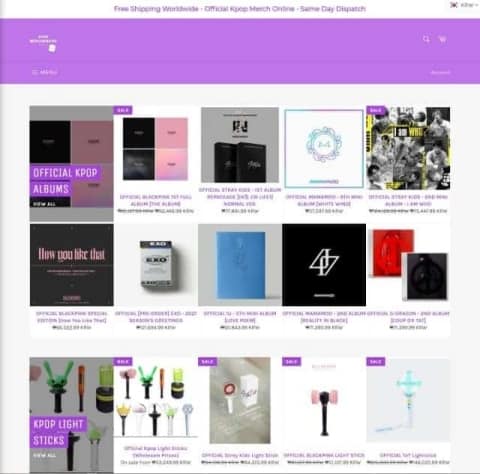 The hottest and trendiest products are sold globally on Kpop Merchandise Online. Surprisingly they provide free shipping worldwide and have two offices in Australia and the US. Kpop Merchandise Online boasts their full satisfaction guarantee, real staff customer service, and a simple return policy. They provide so many kinds of merchandise, such as lightsticks, photocards, accessories, clothes, and albums of Kpop and K-drama. You can buy Bts merch, Blackpink merch, EXO merch, Stray kids merch, Mamamoo merch, Monsta X merch, and many more.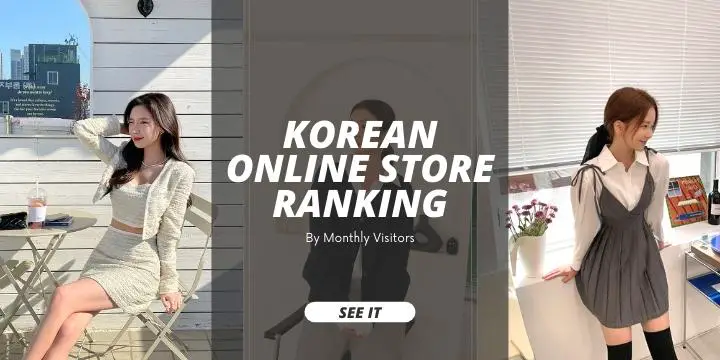 Kpopmart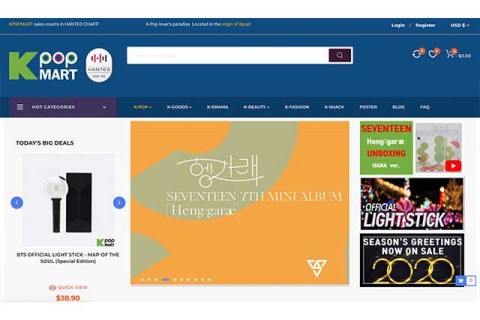 This online store not only showcases official merch for sale but, also lets you pre-order kpop albums. Initially, the store also used to sell signed kpop albums but, due to bad experiences, they have stopped. Kpopmart is focused on providing its customers with goods in perfect condition which is why its items are very carefully wrapped up. Besides, Kpopmart has a wide variety of kpop official goods at a reasonable price which is always a plus. Again, similar to Yesasia, the goods will take their sweet time before they arrive on your doorstep. While the best part is that you will receive a picture of your goods before they are being shipped. So that is a relief. 
Here you can find a lot of the kpop related merch such as clothes, old albums, new albums, posters, picnic sets, magazines, jewelry, stationery items, keyrings, bags, tumblers, light sticks, badges, calendars, cosmetics and so much more. The online store sells both unofficial and K-pop official goods. The variety is not as wide as the other K-pop stores online but it is still good enough. More, the online store accepts payments via PayPal and other major credit cards as well.
Kpoptown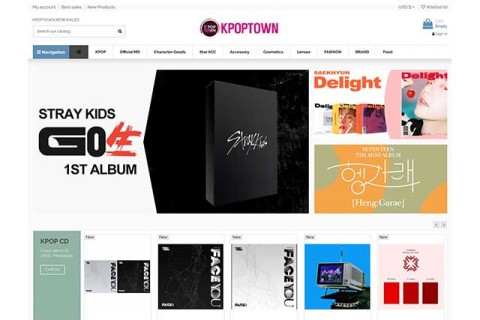 Diverse kpop goods at an affordable price. This sentence is what will define your experience while shopping with Kpoptown. The price of the products depends on the merch. The best part of this online store is that if you buy the items in bulk, you will end up saving money. So that is great. It is one of your basic kpop stores online which provide their services and goods without any hassle and at very affordable rates. Furthermore, the online store is Hanteo/ Gaon certified and the website is easy to use. The only problem is that the online store receives payment via PayPal. Hence, if your country does not support PayPal, such as Pakistan then you will just have to choose another online store from the list. 
COKODIVE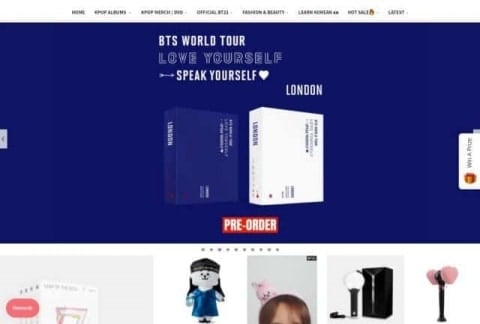 COKODIVE is one of the best places to purchase K-pop albums online. They are based in South Korea and the most exciting thing about the shop is that they ship worldwide FOR FREE. I don't know how they do it, but it's awesome. They offer various merch, fashion, and beauty items and most items are related to BTS or BT21. You can find the product "Learn Korean with BTS Book package" here as well.
Moreover, they provide pretty clear categories for Kpop albums so that you can find yours in no time.
Shop by Groups
Hot Groups
Shop by Solo
Movie & Drama OST
Catchopcd
The online store is known for its decent pricing, cute and safe packaging, and efficiency. This is definitely your best bet if you want to purchase kpop fan goods but on a budget. The variety of this online store is definitely not as large as the other stores mentioned in the list but, you will never fail to find the newly released kpop official goods at Catchopcd. You will not be able to find the older albums here nor can you preorder the new albums. They also charge for shipping but you will find the kpop fan goods at a considerably lower price which is a plus point. Again, it is one of those basic kpop stores online for people living on a budget. In addition, Catchopcd occasionally holds sales, special offers, and discounts. So be on the lookout for that. The store accepts payments through all the renowned credit cards and also PayPal.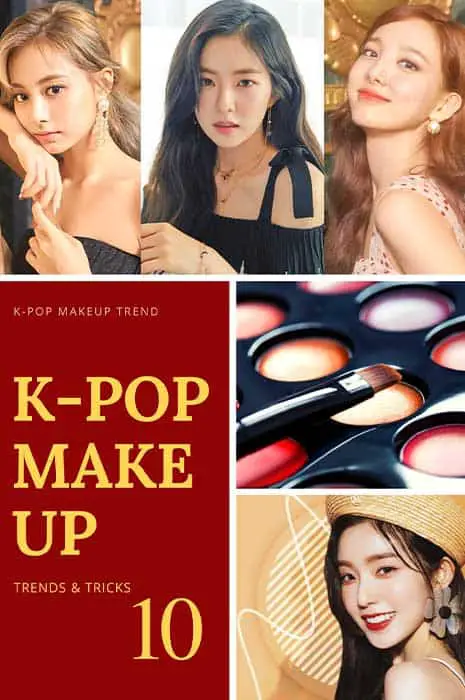 Kpopshop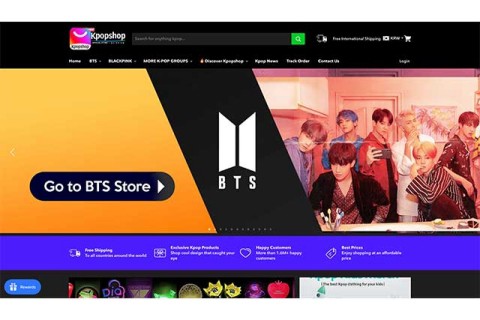 Kpopshop offers free shipping worldwide and also gives free gifts to its customers upon signing up for the newsletter. They care about a very wide variety of K-Pop fan goods. From official light sticks to K-Pop albums, you will find everything here. Moreover, they have a separate set of items for the young K-Pop fans which you can find under the category of "Kpop for kids". They carry all the original merch clothes, phone cases, CD players, posters, and various other knick-knacks. You can shop via the official website!
Best Products from Kpopshop
Other online stores
You can also purchase the Kpop official goods from various other reliable online stores like eBay or Amazon. They are available at somewhat affordable rates and ship globally. But, the issue is that they sell the items via different sellers so you never know in what condition your package is going to arrive. Moreover, you will really have to scope out the best quality of the product that is affordable and reliable.
[wd_hustle id="13″ type="embedded"/]
So, when are you placing your order? Remember to make sure that you follow all the safety precautions as you would while purchasing anything online. Plus, check one of the must-buy items from Korea, the best Korean face masks, and cosmetics below. Happy shopping!
IVK's Top Picks – Day Tours, Tickets, and Travel Activities
Seasonal Picks!😍