Die hard Kpop fans are all around the world. What die-hard fan would not want to get their hands on the Kpop official goods? However, international fans have had a hard time getting their hands on the original Kpop goods. The best part about living in today's world is that you do not have to travel thousands of miles on an expensive plane ticket. Just so you can simply order stuff online. To make things easier for you, we have come up with a list of the best Kpop stores online where you can shop for high-quality Kpop fan goods. These online stores have been judged based on their customer services, quality of products, ease of use, price, variety of items, and reliability. So, now you can choose the best platform for yourself. Whether you want to get the new official merch or pre-order the new album of your favorite Kpop artists, these online stores will have your back.
The Top 10 K-pop stores online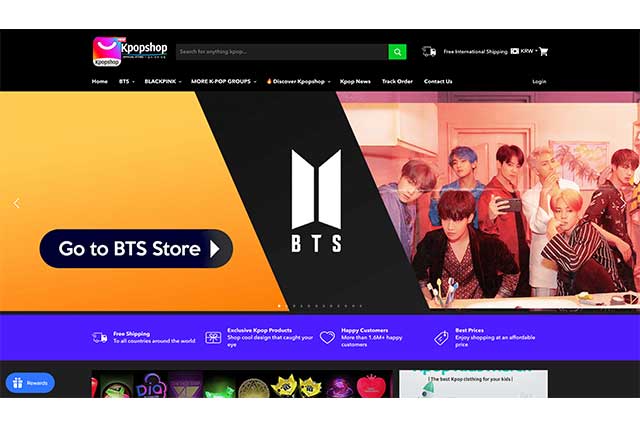 Kpopshop offers free shipping worldwide and also gives free gifts to its customers upon signing up for the newsletter. They care about a very wide variety of kpop fan goods. From official light sticks to kpop albums, you will find everything here. Moreover, they have a separate set of items for the young kpop fans which you can find under the category of "kpop for kids". They carry all the original merch clothes, phone cases, CD players, posters and various other knick-knacks. You can either shop via the official website or app which is compatible with all devices.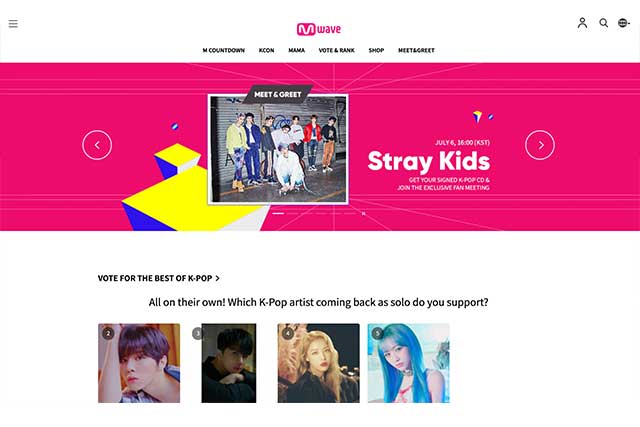 Mwave is run by CJ ENM which is the biggest entertainment company in Korea by leading the cultural content industry like film, k-pop, TV show and drama. What makes Mwave stand out is the fact that you can purchase authentic signed albums from their store. However, there is no guarantee that the signed album you want will always be available as the stocks rotate with time. So, whenever you find the signed album you have been dying to purchase then get it as soon as you can. Likewise, the online store also sells various other printed items, such as postcards, etc.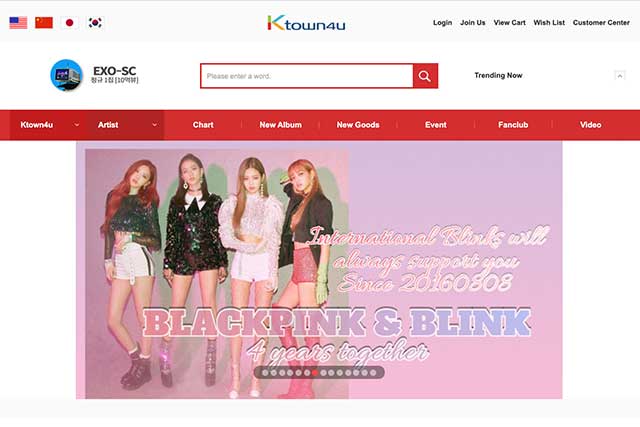 This is also one of those budget-friendly kpop stores online. Depending on what you purchase, the online store will offer you will be provided with various shipping options. That means the more goods you purchase from this site, the more the shipping fee will increase, which is negative but at least you are not paying double the price unlike at other online stores. Moreover, you can also preorder albums at Ktown4u. All of your items shall be delivered carefully wrapped because the online store wants its customers to receive the goods in top condition.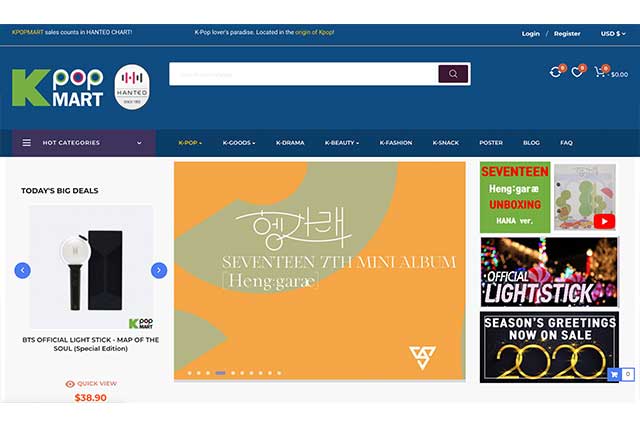 This online store not only showcases official merch for sale but, also lets you pre-order kpop albums. Initially, the store also used to sell signed kpop albums but, due to bad experience, they have stopped. Kpopmart is focused on providing its customers with the goods in perfect condition which is why its items are very carefully wrapped up. Besides, Kpopmart has a wide variety of kpop official goods at a reasonable price which is always a plus. Again, similar to Yesasia, the goods will take their sweet time before they arrive on your doorstep. While the best part is that you will receive a picture of your goods before they are being shipped. So that is a relief.
Here you can find a lot of the kpop related merch such as clothes, old albums, new albums, posters, picnic sets, magazines, jewelry, stationery items, keyrings, bags, tumblers, light sticks, badges, calendars, cosmetics and so much more. The online store sells both the unofficial and K-pop official goods. The variety is not as wide the other K-pop stores online but it is still good enough. More, the online store accepts payments via PayPal and other major credit cards as well.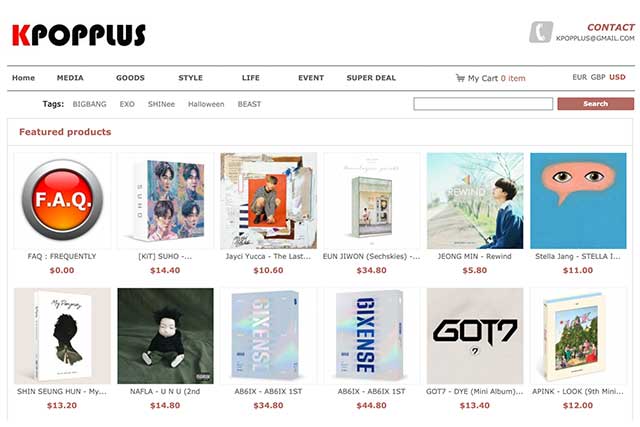 The online store sells both unofficial and official kpop fan goods at reasonable prices. Their services are reliable and you will not have to deal with any hassles while making and receiving your order. You can either make your payment via PayPal or your credit card. You can purchase all the typical K-pop merch items that you can think of. KpopPlus has a wide variety of products for you. Lastly, the store rarely holds any sales, discounts, or special offers but that is okay because their prices are already very low.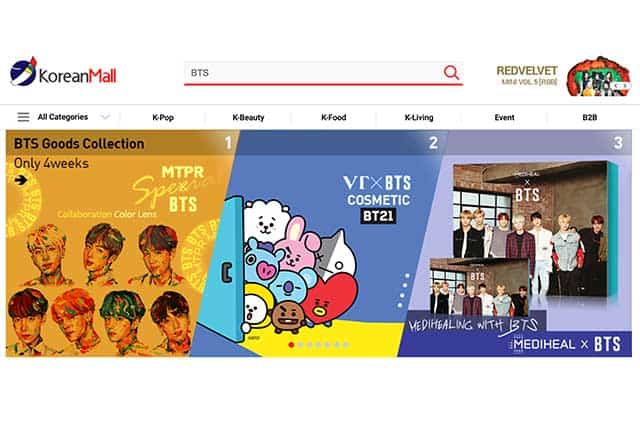 The hottest and trendiest products are sold globally on Korean Mall. They have everything from K-pop, K-beauty, K-food, and K-living. The cute and attractive cosmetics will make you want to buy everything in this online store. To help you make the best choice, they have a list of the Best Selling products on every page. Moreover, you can also search from the lowest to highest as well as the most popular to make the best purchases at Korean Mall. If you are interested in best-selling Korean cosmetics, check HERE. They accept all major credit cards and ships internationally. You can also change the currency to match your country to make shopping easier. Note that the delivery time will take about 3-10 business days.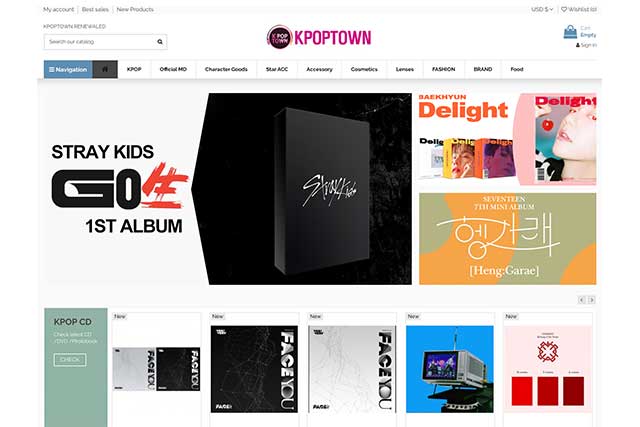 Diverse kpop goods at an affordable price. This sentence is what will define your experience while shopping with Kpoptown. The price of the products depends on the merch. The best part of this online store is that if you buy the items in bulk, you will end up saving money. So that is great. It is one of your basic kpop stores online which provide their services and goods without any hassle and at very affordable rates. Furthermore, the online store is Hanteo/ Gaon certified and the website is easy to use. The only problem is that the online store receives payment via PayPal. Hence, if your country does not support PayPal, such as Pakistan then you will just have to choose another online store from the list.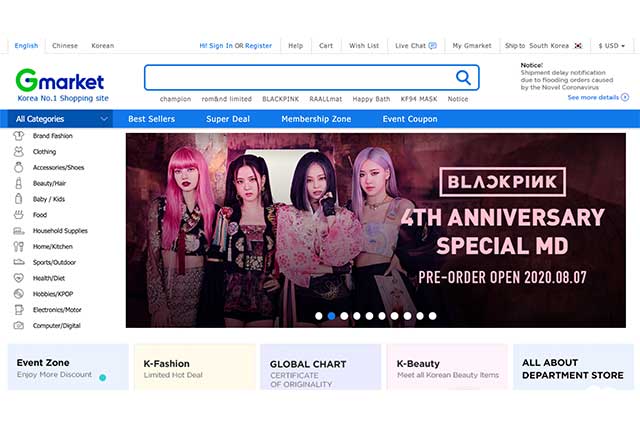 Gmarket is mainly focused on providing the best quality of kpop music albums to the fans. Still, you can also find a large variety of typical kpop official goods such as clothing, plushies, stationery items, posters, and accessories, etc. The best part is that you have a chance to get the old kpop albums here as well. Another feature that makes G-market one of the best kpop stores online is its daily discounts, deals, and sales. Just like any other online malls, the shipping charges depend upon the number of items you purchase, like the more the products, the lower the shipping charges. Is that not amazing? Nonetheless, one of the negatives of this online store is that some of the products are listed in the Korean language but, you can use Google translate. Problem solved.
Gmarket sells both official and unofficial kpop fan goods and accepts payment through PayPal and all the renowned credit cards. Plus, you can access the site in three languages in Korean, English, and Chinese. Gmarket is to the Koreans what eBay is to the United States of America. This means that you will receive the goods from different sellers. So you are the one who has to scope out the best product at the best price. This also means that prices and services will also vary. A hack of making the most out of this online store is to go through the Korean product listings because they are providing better deals comparatively. In G-market global, you can find tons of Korean products like clothing, beauty products, household supplies, foods, etc.!
Yesasia has been known for its fast, flexible, and reliable customer service. Decided to change the color of the hoodie you ordered? Any other last-minute changes? No worries, Yesasia has your back. The store consists of a wide variety of K-pop official goods. Not only they deal with Korean wave stuff like K-pop idols merchandise and K-drama DVD, but you also get Japanese games and cartoons. Thus, it's a perfect site if you are interested in East Asian culture. Furthermore, the store offers free shipping which adds to their reliability. However, the one problem with this site is that if you are an international customer then it may take a long while for you to receive your goods. The online store is Gaon Certified and accepts all the chief credit cards and also receives payment via PayPal.
The online store is known for its decent pricing, cute and safe packaging, and efficiency. This is definitely your best bet if you want to purchase kpop fan goods but on a budget. The variety of this online store is definitely not as large as the other stores mentioned in the list but, you will never fail to find the newly released kpop official goods at Catchopcd. You will not be able to find the older albums here nor can you preorder the new albums. They also charge for shipping but you will find the kpop fan goods at a considerably lower price which is a plus point. Again, it is one of those basic kpop stores online for people living on a budget. In addition, Catchopcd occasionally holds sales, special offers, and discounts. So be on the lookout for that. The store accepts payments through all the renowned credit cards and also PayPal.
Other online stores
You can also purchase the kpop official goods from various other reliable online stores like eBay or Amazon. They are available at somewhat affordable rates and ship globally. But, the issue is that they sell the items via different sellers so you never know in what condition your package is going to arrive. Moreover, you will really have to scope out the best quality of the product that is affordable and reliable.
So, when are you placing your order? Remember to make sure that you follow all the safety precautions as you would while purchasing anything online. Plus, check one of the must-buy items from Korea, best Korean face masks, and cosmetics below. Happy shopping!
You may also like