Last Updated on December 1, 2023
Have fun trying out these awesome Kpop makeup trends from flawless skin look to gradient lip and eye makeup! So, you love Kpop? (Same.) I'll bet one of the first things to catch your eye is how pretty Kpop idols' makeup is, right? Me too! A couple of things that initially attracted me to Kpop were the colorful hair and clothes, and the youthful, bright makeup I was seeing in the music videos. So how can we get our makeup as flawless as a Kpop idol's? Well, keep reading for a few tips and tricks I've picked up along the way, and don't forget to tag your looks on Instagram with the hashtag #ivisitkorea so that I can see how they turn out!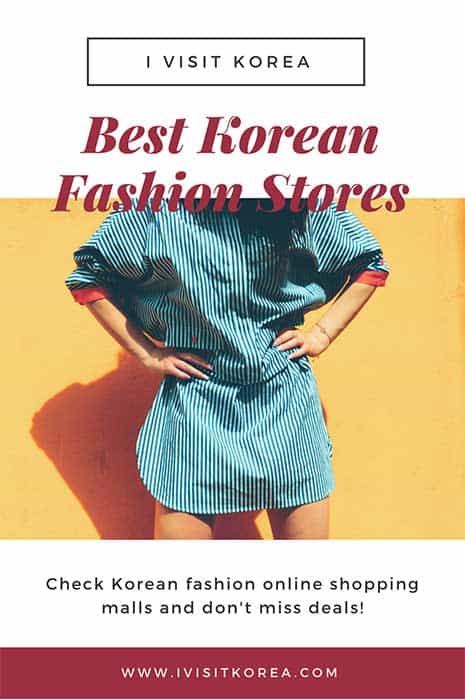 Kpop Makeup Trends & Tips
Kpop makeup trend1: straight and thick eyebrow
Puppy eyes
Smokey-eye
Highlighted Aegyo-sal
Peach blossom eyes
Colored contacts
Hangover blush
Gradient lips
Glass skin look on the base makeup
Kpop is known globally for its quirky outfits, killer choreographies, and cute makeup trends. Here are some popular Kpop makeup trends that are super easy to emulate!
Kpop Makeup TREND1 : EYEBROWS 
Ayo! Eyebrows, dude. They frame the face, and one thing you'll notice when it comes to Kpop is that they embrace the straight, thick eyebrow. It's youthful and cute and easy to accomplish if you have an eyebrow pencil like this Etude House's best-selling one. Koreans in general don't do the big arch we tend to see in Western makeup. They actually refer to it as a "seaweed brow".
Amazon
TREND2 : PUPPY EYES
Once you've perfected your eyebrows, it's time to move onto your eyes. Kpop idols have a number of go-to eye makeup trends that are simple to do but look great!
We achieve this with every makeup lover's BFF/worst enemy: eyeliner. Pick your preferred way of lining your top lid and go with that. For me, I always use an eyeliner pen because I feel it gives me more control. You can also use eyeshadow and an angled brush for this if you're going for a more "feathered" eyeliner look. Instead of bringing the tip of your "wing" up to a point like you would with a cat-eye, bring the eyeliner down to meet the outer corner of your eye. Et voila! Puppy eyes.
TREND3 : SMOKEY-EYE
So, the Kpop version of a smokey-eye is a little different to the type of smokey-eye we might see on Beauty Influencers on YouTube and Instagram. It's usually achieved by using a very light wash of color over the lid and at the outer corners of the eyes and then deepening that with a brown or black at the very edges and slightly into the crease. For this reason, Korean eyeshadows tend to be far less pigmented than eyeshadows you might pick up at Sephora.
TREND4 : AEGYO-SAL
The aegyo-sal (puffy bit of fat under your eyes) is nearly always highlighted on K-Pop idols makeup. This is because it makes the idols appear more youthful (and less tired), and makes the eyes look bigger. A lot of idols get fillers for this, but we can cheat with makeup!
First, remember in the base makeup the primer or foundation fills in those fine lines and make sure they are smooth at. You'll thank me later. Next, take your contour shade (powder type shade, not cream!) and smize! ("Smile with your eyes" – we've all gotten good at doing this now that we have to wear masks all the time). Contour under your eye bags. (The hollow you get when you smize). Then take your highlighting shade (not a highlighter, just a light powder or eyeshadow shade) and pat or brush that between your lower lashes and the contour shade. And there you go!
TREND5 : PEACH BLOSSOM EYES
 Another eye trend in Kpop makeup is the "peach blossom eye". This is where you blend peach, pink, and red eye shadow around your eyes to make it look like you've just been crying. (Yikes, okay…)
TRICK: Add some black puppy lines (or a cat line, if that's more your style!) for a sexy vampire look!
TREND6 : COLOURED CONTACTS
The final eye trend in K-Pop makeup is colored contacts. Make sure you source these from a reliable brand and always be careful when applying them. And remember, your eyes are beautiful as they are! Applying lenses can be dangerous, so make sure you do your research before you try. (Trust me, lol…)

TREND7 : HANGOVER BLUSH
So, I'm sure we've all figured out by now that the theme amongst all the trends in Kpop makeup is YOUTHFULNESS. It's the same with the hangover blush. Apply the blush under your eyes, across the center of your face, and over your nose.
TRICK: complete the look with fake freckles using a brown eyebrow pencil. Apply the dots first to the sides of your fingers and then press onto your face to make them look more natural. YA WANNA LOOK SUNBURNT MKAY?!
TREND8 : GRADIENT LIPS
Probably the most universally recognizable K-Beauty trend, the gradient lip, is still just as popular as ever in Kpop makeup. If you're like me and you have naturally very pigmented lips, this might not be the trend for you (sorry!). Applying enough concealer to actually make this trend work could result in sticky and crusty lips and is a pain to reapply. (sad face)
If, however, you still want to give it a try it's pretty simple! Apply concealer (if needed) to blend your lips with your foundation. Next, place your lip color on the center of your lips, pat to blend out, and MWAH! There you have it! Gradient lips to rival any idol!
Kpop Glass Skin Look Makeup (SKIN PREP)
Not only one of my most favorite Kpop albums of all time but the BASE also a good place to start when it comes to makeup 😉
So what is the first thing you picture when you think of the Kpop makeup base? Perfect skin, right? Well, there's a number of reasons for that!
I'd be totally lying if I said my skin was in great condition and, unless you've got the budget of a Kpop idol, you're probably not going to be able to get all the skin treatments they do. But, not to worry. We can cheat 😉
TIP: SPOTS?
Yeah, me too. When a blemish or spot invites itself to live rent-free on your face, there are a few things you can do it get rid of it or cover it. When I first moved to South Korea I came across spot patches. They're a bit more global these days, but back when I got into Kpop (I'm not that old, I swear!!) you could only find these little magic patches in Korea or on eBay. Now, though, you can find them in loads places! (Hallelujah). Any time I get a spot now, I have a pack of spot patches on hand, ready to cover it over. Not only does it conceal it, but you can also get medicated ones which – no joke – changed my life. I recommend using these at night, but you can use them during the day and cover them with makeup if your spot is particularly persistent.
TIP: REDNESS AND SCARING?
Ditto. For redness, I recommend using Rosehip Oil as part of your night-time routine to brighten your skin and to get rid of the redness. A personal favorite scaring fix-it for me is this black snail cream by Dr. G. It's the first cream I've ever found that really does make a difference when it comes to acne scars.
TRICK: redness can be easily covered before you put on your foundation by using a green colour-corrective concealer.
Kpop BASE Makeup (Foundation)
PRIMER
And now we prime. Ever wondered how idols' skin looks so flawless that it might actually be made of something breakable? It's not magic, it's just cones. (Not ice-cream, sadly. Dimethicone, silicone, etc.) Pore-filling, "velvet" primers are a key player in getting silky smooth skin. This primer by 3CE is affordable and scores a 97.6% on YesStyle – what more could you ask for?!
FOUNDATION
Foundation is deeply personal, and your favourite foundation is always perfect. But, if you're looking for a dewy, glassy cushion foundation, I recommend this MISSHA cushion. It is typically K-Beauty style to use a cushion foundation, but go with whatever makes you feel best about yourself.
FIX & HYDRATE: POWDER & MIST
I'm not going to lie, it's not a hugely popular thing in Korea to set your makeup with powder – mostly because most Koreans use cushion foundation that they reapply during the day. That, however, does not apply to K-Pop. You think they can go under those studio lights without setting their foundation? ABSOLUTELY NOT. 
Powders like this pore-blurring powder from Innisfree will set your foundation and also give it a filtered-like finish. 
[wd_hustle id="13″ type="embedded"/]
And there you have it! Have fun trying out these awesome Kpop makeup trends and leave a comment to let us know how they turned out! And remember: makeup is meant to be fun, and you are always beautiful. Stay safe, stay healthy, and don't forget to wear your mask! 
You may also like