We all want to have flawless skin, right :)? For this purpose, high-quality skincare and makeup products with proven ingredients are essential to avoid serious damage to the skin with potentially harmful components in cosmetics. Realizing this, Korean cosmetic brands have provided an amazing solution by improving their products based on customer's voice and now we know, Korean skincare and makeup products are very effective at friendly prices. If you are willing to know how to read the cosmetics ingredient label for your healthy skin, head HERE.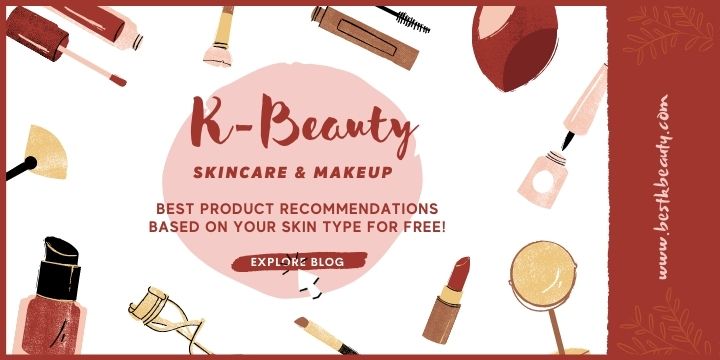 Online Shopping Malls to Buy K-beauty Products
For those who are living in Korea, buying Korean beauty products is not an issue. That does not mean if you are not living in Korea, you cannot get benefits from them. Several online websites provide you a variety of top-quality Korean beauty products with global shipping. So, do some research before considering any website for shopping. I would suggest you prefer yesstyle.com and global.oliveyoung.com for buying Korean skincare and makeup products. These are legit websites with free shipping and careful delivery. 
Furthermore, you may wonder which Korean brand is good for buying beauty products; you are in the right place. This article will help you in learning about some of the top 19 Korean cosmetic brands and their best-selling products. Then you can make a decision on your own about which brand to choose.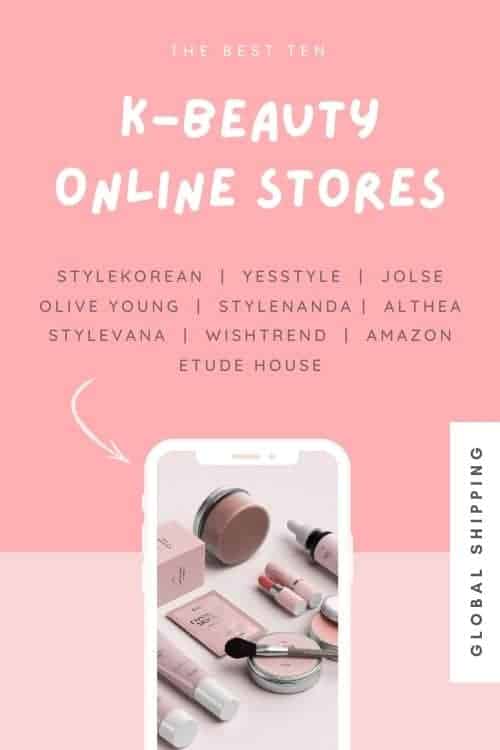 Best Korean Cosmetic Brands for Skincare and Makeup
Korea has set new trends in makeup and skincare products. At the start, there were not many brands to choose from. But now there are several different Korean brands and their products are available almost at every other local store. It is an amazing opportunity for you if you are a makeup junkie or very conscious about your skincare routine. There are so many K-beauty brands that you may get confused about which brand to choose for buying your favorite product. Here is a list of some of the best Korean cosmetic brands for skincare and makeup. No matter what your budget is, there is a suitable brand option for you.
COSRX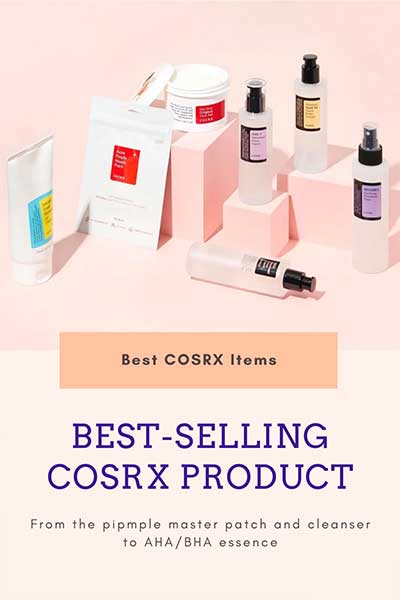 COSRX was founded in 2014 and is very popular with effective products in simple packaging. For lowering its costs, it sells its products online and is based in Seongnam, South Korea. People get attracted to this brand due to its affordable price and high-quality products. It is mainly popular with AHA and BHA skincare treatments by focusing on chemical exfoliation instead of physical ones. This makes them suitable for sensitive and acne-prone skin types.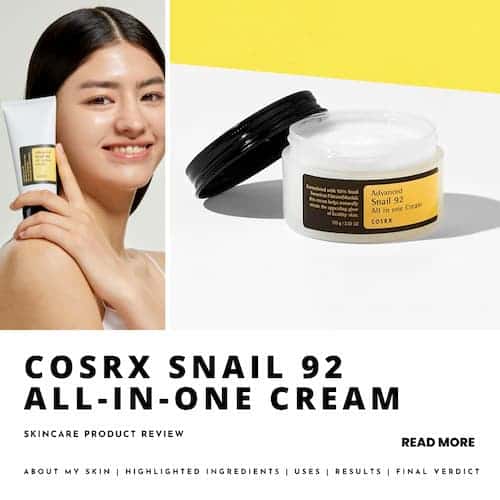 Moreover, COSRX is considered one of the most economical Korean brands as the starting prices of products are under $5. One product that I would suggest you try must is COSRX Acne Pimple Master Patch, and for sure, you will love it. Plus, check the best COSRX products loved by customers from all around the world HERE.
Innisfree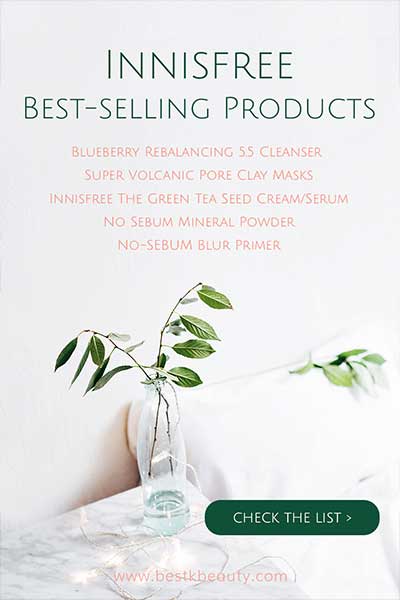 Innisfree is one of the most popular Korean cosmetic brands for natural skincare from Jeju Island.  Several plant-based ingredients are used in making of their products. And Innisfree brings you a natural beauty and also tries to return the benefits to the planet by promoting eco-friendly campaigns. Almost all of their products have a good reputation for skin and completely effective. People of different ages are using their products and satisfied with the results.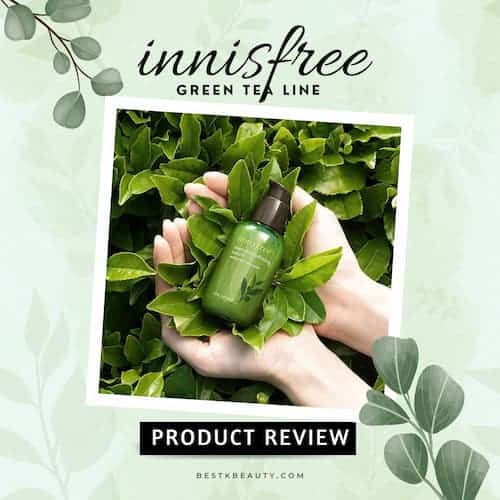 The best selling of Innisfree is Jeju Volcanic Pore Cleansing Foam with non-irritating ingredients and Super Volcanic Pore Clay Mask with natural sebum-control components. After using them, you will feel much smoother and softer skin in the results within a few days! For more top-notch products by Innisfree check THIS POST.
Etude House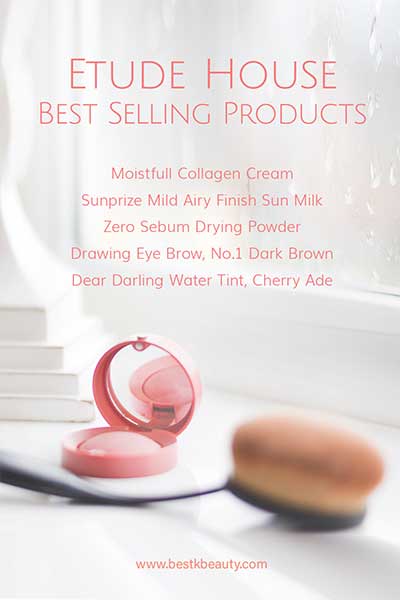 Etude House is also a well-known budget-friendly brand. All their products come in cute and girly-looking packaging. Recently, Etude is getting much more love from customers with the new line called Soon Jung. This is known for its hypoallergenic and non-irritating formula, which makes it suitable for all skin types, especially for sensitive skin because it's marketed as being free of harmful ingredients such as artificial fragrances, colorants, and parabens. The products contain key ingredients such as panthenol and madecassoside, which help soothe and hydrate the skin.
There are several offline shops in Asia like Japan, Singapore, Shanghai, Indonesia, and the Philippines. Moreover, they come up with a variety of products not only skincare products but also makeup items including moisturizers, sunscreens, foundation, eye makeup, and lipstick. One of their best-selling lip products is Dear Darling Water Tint, which is all day long-lasting lip tint. Etude House Sunprise Mild Sun Milk is also very famous, and it protects you from sun exposure and does not look cakey. For more of Etude House Best Products, Click HERE.
Missha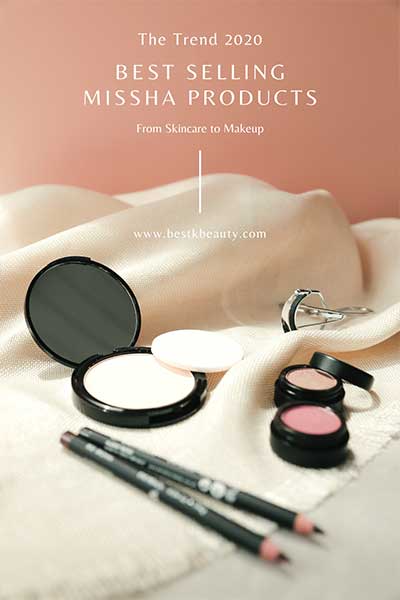 It was first established in 2000 and was not very famous at the start. But after the launch of the Time Revolution First Treatment Essence, Missha attained global cult status. It is probably the best product of them you must try. It is a kind of copy of the SK-II Facial Treatment Essence available at a much lower price in sympathy with similar effective ingredients. Also, Missha has started a line of products, especially for youngsters, name A'pieu that produce the best sunscreens. And you must try Missha BB cream cushions as well. it is an affordable brand to buy your favorite products on prices start from $10.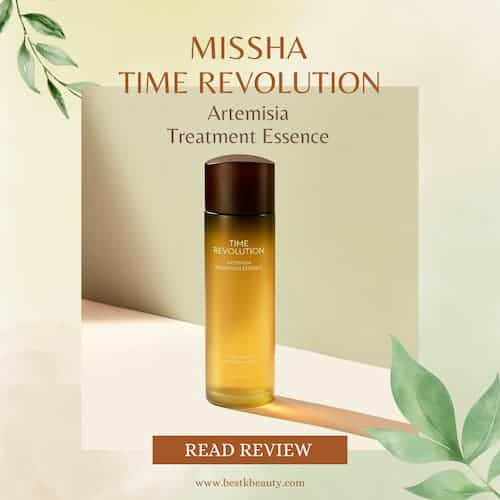 Also, they launched the Artemesia line, which is inspired by the traditional Korean herb Artemisia and aims to soothe and calm sensitive skin. What's more, It is known for its anti-inflammatory and soothing properties. As being gentle and non-irritating, It it suitable for those with sensitive skin. If you want to check more best-selling Missha products from skincare to makeup, head HERE.
The Face Shop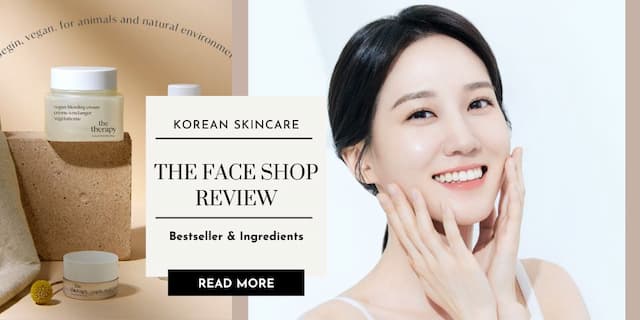 The face shop offers you a variety of makeup and skincare products including, natural plant-based cosmetics and several products in collaboration with animated characters. Products by The face shop are low-costs with no compromise on effectiveness. They aim to produce products from natural ingredients avoiding any kind of chemicals with proven ingredients. That is the reason their products are not harsh to your sensitive skin and rejuvenate the original skin beauty of yours.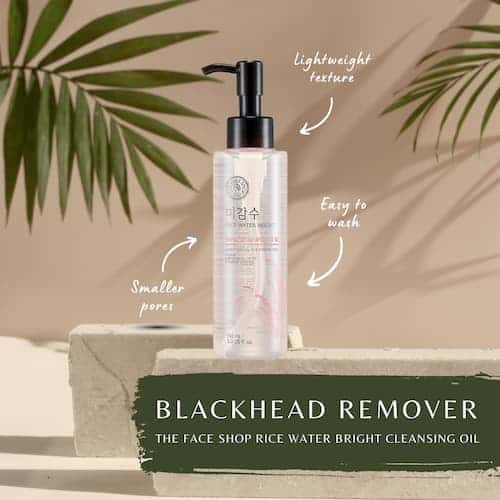 Many people from all around the world love The Face Shop Rice Water Bright Essence and Cleansing Oil due to the proven natural ingredients. Plus, It's BB Cream is also very famous in Japan, and it acts as a primer, moisturizer, foundation, concealer, and even sunscreen. (BUT, you should put sunscreen on it though.) In addition, The face shop has introduced The Therapy Series; work best for anti-aging and traditional Italian method is used in the preparation of these products.
Klairs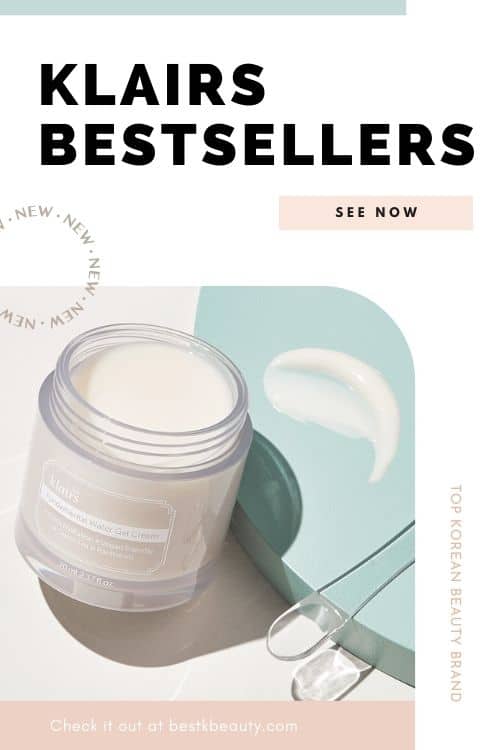 Klairs is a vegan and eco-friendly skincare brand made for all skin types and especially for sensitive skin. They have won many awards in and outside of Korea for their Supple Toner which is sold over 200 stores and over 40 countries around the world. The Supple Toner had over one million bottles sold and is still a steady seller. This hydrating toner is made for all skin types even for the most sensitive skin. Klair's Supple Toner is not the only one to hit a million sold. Following the Supple Toner is the Freshly Juiced Vitamin Drop. Using a high concentration of vitamin C and natural ingredients to make you have a healthy and natural glow.
Followed by the million-selling products are the amazing Mid Day Blue UV shield sunscreen and Soft Airy UV Essence sunscreen. Both have caught the attention of beauty ranking company Glowpick. You can find more information on their latest and best-selling products here.
Laneige
In 1994 Laneige was founded by also AmorePacific, the largest cosmetics company in Korea. They use a sustainable water-supplied technique called the Advanced Water Science, for creating their products that keep your skin hydrated. Moisturizing products are of their main target line whereas they produce makeup products as well, mainly for women aged between 20 and 35. The most popular products of Laneige are Water Sleeping Mask for Face and Lip Sleeping Mask.
CLIO
It is a very popular Korean makeup brand founded by professional makeup artists in 1993. Clio has a lot of makeup, body care, and nail care products to offer you. Their main purpose is to provide easy to use products to their customers. The company has also branched out to produce other branches like Goodal, healing bird, and Peripera.  The best selling items of Clio are the Waterproof Eye Liner and Eye shadow palette and Goodal is well known for its powerful Vitamin C serum. If you are interested in Korean makeup, you can check more high-quality products at an affordable price which is a good point on Korean beauty, HERE.
3CE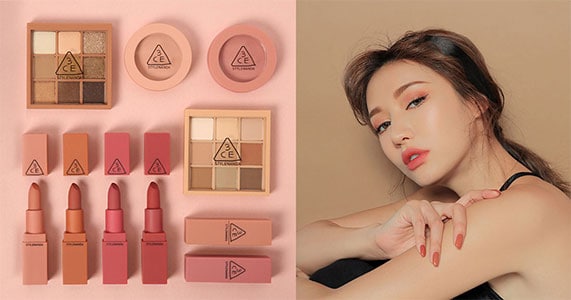 3CE means 3 Concept Eyes, an amazing Korean makeup brand produced by another very popular fashion brand in Korea called STYLENANDA. It is leading a makeup trend with a stylish vibe. According to most of the people, their products have vibrant colors that do not fade off too early. Plus, it's Instagram-worthy packaging, it is very popular among teenage girls.
Definitely, you will find a huge variety of skin shades for foundation or base makeup, multi shadow palettes, and matte lipsticks that are the must-have items if you are interested in K-beauty. Furthermore, skin whitening products also you will love, especially White Milquidro Cream is very attractive and highly in demand. It is a skin whitening cream containing protein from cow milk and very effective, by moisturizing your skin and giving your skin a brighter tone. You can say that it is a perfect product!
Peripera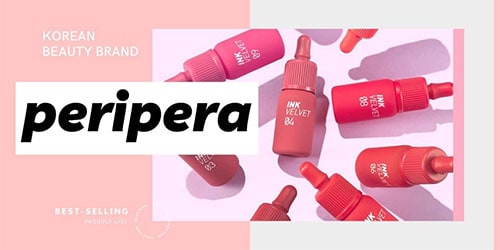 Peripera is a vibrant and colorful makeup brand famous for amazing lip products. Their Ink Velvet lip color is beloved a lot by the customers from all around the world. Not only It keeps your lips smooth but it also free from dryness. Moreover, their double eye mascara is also very remarkable with easy cleansing, smudge-proof.
Some By Mi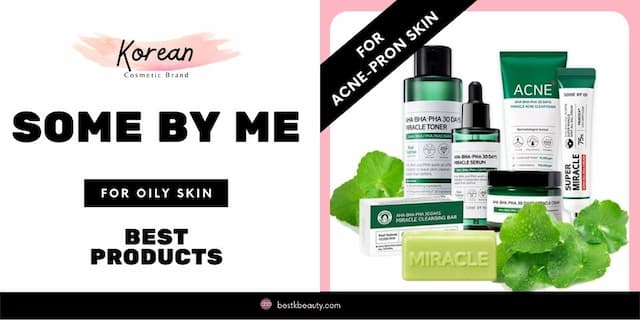 Some by Mi is making waves in the beauty world with its commitment to effective, natural, and cruelty-free skincare. This South Korean brand is all about improving the health and appearance of your skin with its nourishing products.
Centella Asiatica, also known as tiger grass, is the star ingredient in Some by Mi's products. This amazing ingredient is renowned for its soothing and healing properties, making it a must-have for anyone looking to soothe and repair their skin.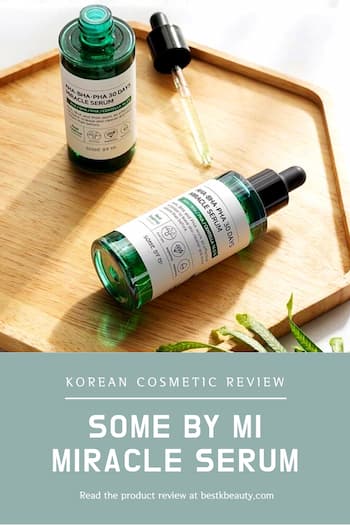 In addition to Centella Asiatica, Some by Mi is a brand that is known for its effectiveness in treating acne-prone skin. Its products contain ingredients such as tea tree, salicylic acid, and glycolic acid which have antibacterial and anti-inflammatory properties that can help to reduce the appearance of acne and prevent breakouts.
Some by Mi's AHA BHA PHA 30 Days Miracle Toner, Serum, and Cream are particularly popular among those with acne-prone skin. However, it's always important to patch test new products and to consult a dermatologist if you have severe or persistent acne.
I'm From
I'm from is a Korean cosmetics brand that stands out from other brands for its use of the finest ingredients as a leader in Korean clean beauty. For deep moisture and nutrition for the skin, they use Honey from Mount Jiri, for clear and healthy skin I'm From uses vitamin tree leaves from the province of Gangwondo, and much more. I'm From uses the best ingredients for each product.
From their website, though it is in Korean, you can see the products that have won awards because they add labels. The Fig Scrub mask, Mugwort sheet mask, and mugwort essence are all vegan. And the Honey mask and honey serum both won awards. You can see the ingredients they use for each product.
Pyunkang Yul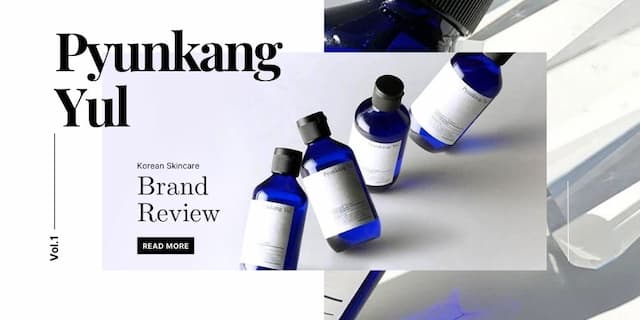 Pyunkang Yul is the epitome of simplicity and nourishment in the world of skincare. As a South Korean brand, it has a deep appreciation for traditional Korean herbs and incorporates them into its products to soothe and calm sensitive skin. Pyunkang Yul prides itself on its minimalist approach, only using the necessary ingredients to hydrate and rejuvenate your skin. This means that their products are free of artificial fragrances, colorants, and other ingredients that could potentially irritate sensitive skin.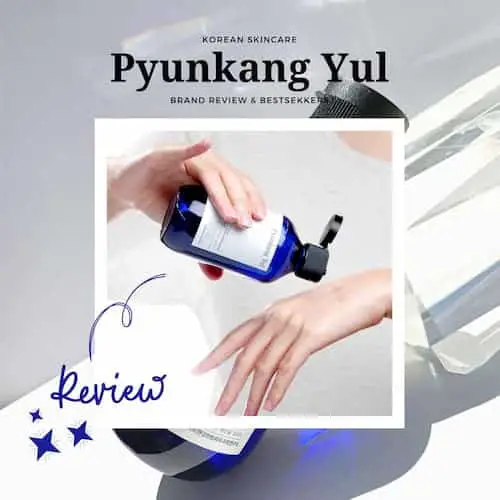 If you're looking for a skincare routine that's gentle, yet effective, Pyunkang Yul has you covered. Their popular Moisture Serum, Essence Toner, and Moisture Cream work in harmony to hydrate, soothe, and refresh your skin, leaving it looking and feeling healthy.
In short, Pyunkang Yul is a must-try for anyone looking for a simple and nourishing skincare routine that caters to sensitive skin. Give it a go and see the difference for yourself!
Purito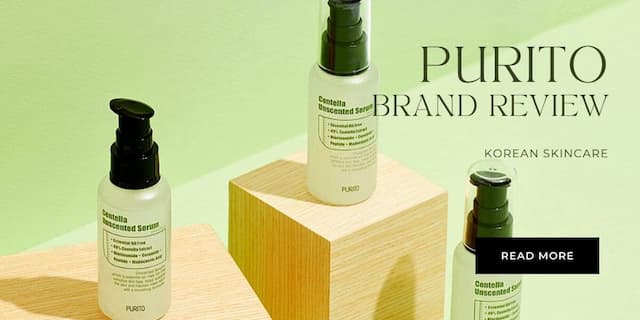 Purito is taking the beauty world by storm with its focus on all-natural, safe, and effective skincare. This South Korean brand is dedicated to transparency and only uses ingredients that are free of harmful additives such as parabens, artificial fragrances, and synthetic dyes.
From cleansers to toners, serums to moisturizers, Purito has everything you need for a complete and effective skincare routine. Their mission is to provide safe and gentle skincare for all, and it's clear that they take this seriously.
Some of the brand's best-sellers include the Centella Green Level Buffet Serum, the Centella Unscented Sunscreen, and the Deep Sea Pure Water Cream. Trust me, your skin will thank you for incorporating these products into your routine!
Manyo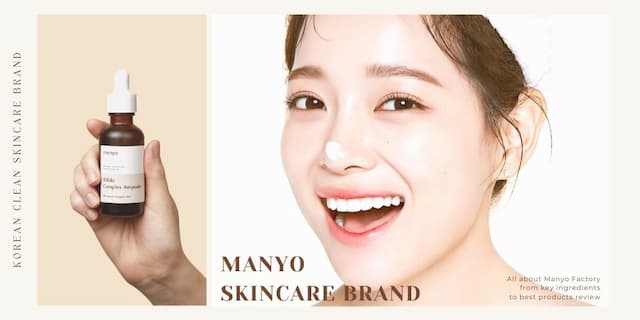 Hey skincare lovers, today I want to talk about a brand that's quickly becoming one of my favorites: Manyo Factory! This South Korean brand is all about incorporating traditional Korean herbs and natural ingredients into its products for a truly unique and effective skincare experience. From ginseng to honey to fermented extracts, Manyo Factory uses only the best of the best when it comes to ingredients.
Some of the must-try products from Manyo Factory include the Galactomyces Niacin Special Treatment Essence, Pure Cleansing Oil, and Bifida Bio Ampoule. Not only are these products effective, but they're also free from harmful ingredients like parabens, artificial fragrances, and mineral oil, making them a great choice for all skin types. In conclusion, if you're on the hunt for a brand that takes natural ingredients and traditional Korean herbs seriously, then you need to try Manyo Factory!
Sulwhasoo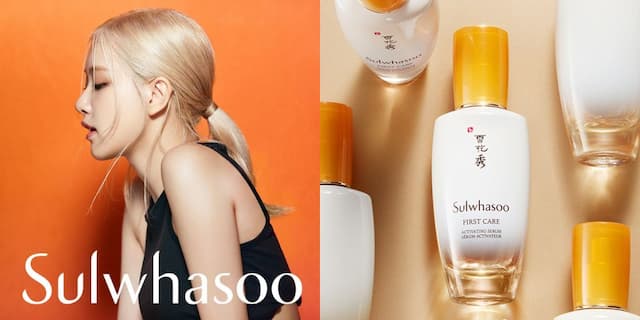 Sulwhasoo is a high-end Korean skincare brand by Amore Pacific. Their main focus is on producing anti-aging care solutions. It is very famous among women in their 30s-40s and its valuable products work best by hydrating and glowing their skin. It is very popular not only in Korea, among Japanese and Chinese as strongly recommended by global models. This premium Korean brand is all about combining traditional Korean herbs and advanced technology to give you the best possible skincare experience.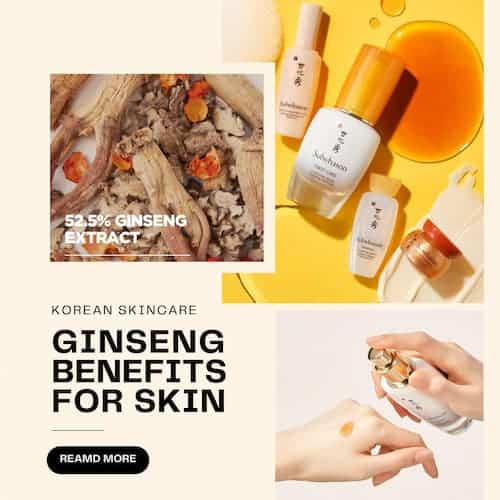 So, what makes Sulwhasoo so special? Well, for starters, its key ingredients are second to none. Sulwhasoo's signature ingredient is Korean Ginseng. This is a true powerhouse! It has anti-inflammatory and antioxidant properties that help to nourish and protect the skin.
Their best-selling products are First Care Activating Serum (YoonJo Essence), and Gentle Cleansing, and Overnight Vitalizing Mask EX. Try them, and you will love their effectiveness.
TONYMOLY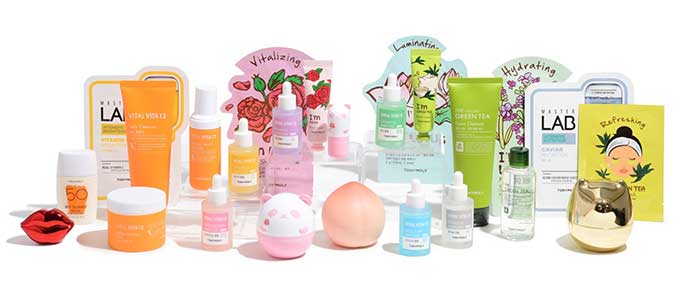 It was founded in 2006, and it has found its way to Sephora and Europe since then. Tonymoly provides you with outstanding skincare and makeup products in the colorful packaging of fruits and animals. Besides, It is remarkable for its cute and cartoonish packaging that is insta-worthy. Due to these attractive marketing, these products are loved by teenage girls. TONYMOLY I'm Real Hydrating Mask Sheet is one of the best Korean face sheet masks and The Chok Chok Green Tea Watery Cream works well on even super dry skin. Lastly, TONYMOLY Back Gel Eyeliner Long Brush is significant for eye makeup.
Holika Holika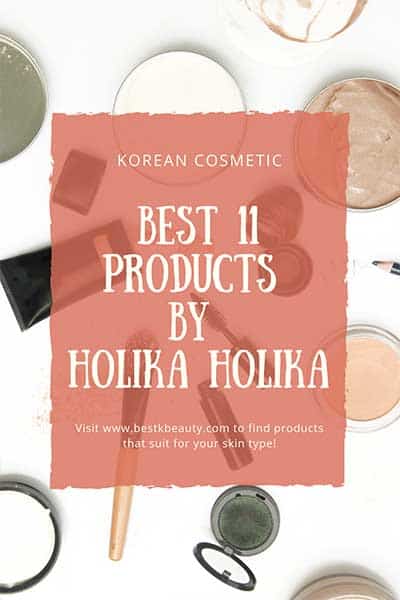 The owner of Holika Holika is ENPRANI Co. Ltd. and it belongs to Samsung & CJ Group. Based on the main target audience, Young women and men, they produce colorful products and cute beauty accessories with characters. Not to mention, Holika Holika uses the high-quality formula, and the best ingredients ensure the strength of their products. Their fun and practical products bring instant results, and prices are also affordable. I recommend Holika Holika Pig Nose Clear Blackhead 3-step Kit, the Aloe 99% Soothing Gel, and Piece Matching Eye Shadow Palette among the must-try items. For more detail of Holika Holika's best selling products, head HERE.
Dr. Jart+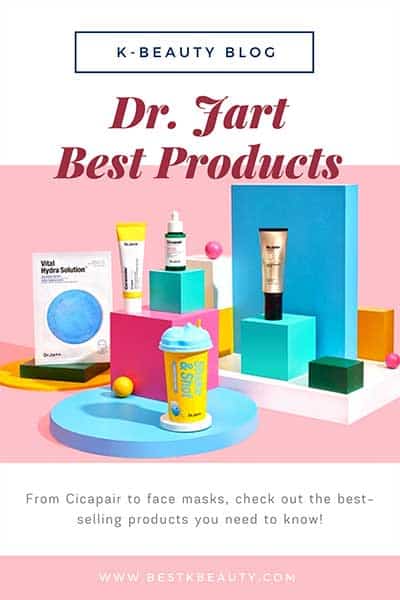 Dr. Jart was founded in 2005 by young Korean dermatologist Dr. Sung Jae Jung, in partnership with Chin Wook Lee. They produce cosmetics for all skin types, especially for aging skin. BB Creams were their first product at the beginning, even though Dr. Jart Cica Cream for calming and soothing made their brand's popularity, And still, they are famous all around the world. I would suggest you try their unique Dr. Jart+ face rubber mask. With this, you may feel nearly what service you can get from a Korean skincare shop. This is the list of the most popular Dr. Jart products from the cica cream to the face sheet mask. Check it out!
Neogen
Neogen stands for the new generation. They produce safe and effective products for users with a long-lasting impact. Two of their very popular products are Neogen gauze peeling pads on a slightly exfoliating with AHA/BHA and The Neogen Day-Light Protection Sunscreen SPF 50+ PA+++. Both of these products are very effective; that is the main reason behind their popularity. Why don't you try it :)?
By Wishtrend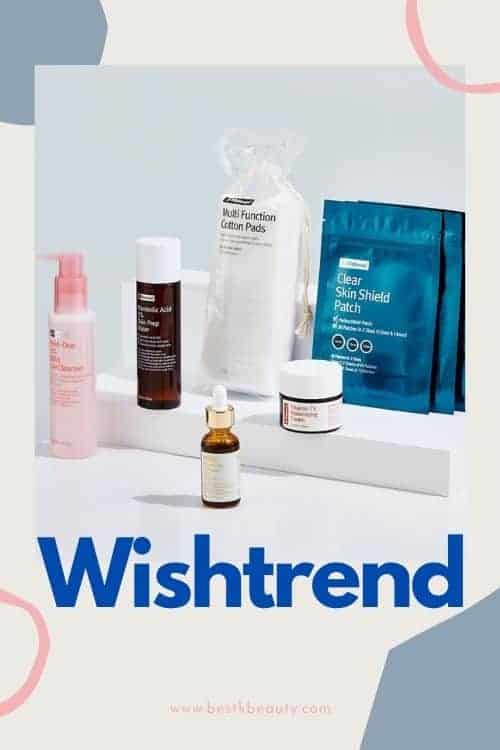 By Wishtrend is a brand from the same company as dear Klairs, the Wishcompany. This global cosmetic and skincare company has launched three of their own brands: dear Klairs, by wishtrend, and Jungle Botanics. From these three, by Wishtrend has heard the desperate cries of over 500,000 concerned skincare customers. The results led to an amazing set of cosmetic products promising skincare products for various skin types. By Wishtrend has researched and found the best formula that is also free from parabens, mineral oils, artificial coloring, and phenoxyethanol.
By wishtrend's skincare products have won the attention of many for their Pure Vitamin C 21.5%, Sulfur 3% Clean Gel, Green Tea & Enzyme Powder wash, and more. You will be able to see satisfying results as this brand listened to over 500,000 of their customers.
AmorePacific
Amorepacific is the largest skincare and beauty empire in the whole of Korea. Plant-based ingredients by this luxury cosmetic brand are used for creating powerful skincare products that enhance the effect of makeup. Amorepacific has its private garden in Jeju Island, where they grow their own green tea not only for using it in the products but they also use honey, mushrooms, etc. in making different cosmetic lines. 
Besides, Amorepacific is famous for its color-control cushion compact and the foundation as it hydrates, brightens, and also protects your skin with high coverage. I would suggest you try their Moisture Bound Skin Hydration Energy Delivery System and Time Response Skin Renewal Gel Cream.
SKINFOOD
The main philosophy of Skinfood is that food is the basis of everything, from mental to physical health and even for a skin condition. Food from all around the world is used for the creation of some brilliant skincare products. Also, Skinfood writes an article about the different foods they use like eggs, honey, etc. to show their benefits in the official blogs in which you can get more information for your fresh skin. Skinfood items will not be a burden on your budget as prices start from $10 or less. Cleansers are the best seller of Skinfood like Black Sugar Mask Wash-off Exfoliator and Egg White Pore Foam. You will love it for sure. If you are searching for the best Korean cleanser with non-irritating ingredients, check this post.
Conclusion
These days Korean makeup and beauty products are very favored among people, especially women of all ages. The popularity of Korean brands increased with the introduction of face sheet masks, BB creams which is a complete base makeup indeed. They are trying to produce healthy and impressive makeup products for people of all ages.
When talking about Korean beauty products, you may wonder, there are many. And you may feel confused while choosing the right brand. The top 19 of the best Korean cosmetic brands mentioned in this article are very prominent not only in Korea but also outside of Korea. They aim to use the latest technology and producing innovative makeup and skincare products for customers. Now, buy your favorite k-beauty products and make your skin look wonderful!
Plus, here you can check Where to Buy Korean Beauty Products Online and Must-Buy Beauty Products at Olive Young that is the largest beauty store like Sephora in Korea.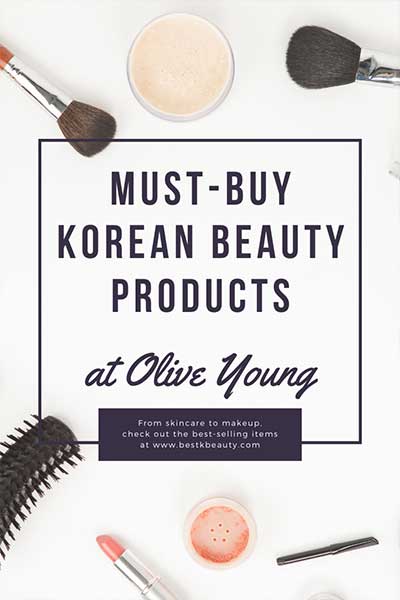 You may also like
Disclosure: This page contains affiliate links that means we may receive a commission for purchases made through these links. However, this does not impact our reviews, comparisons, and prices. Please see my full disclaimer for more information.