Last Updated on December 21, 2022
Whether you're in Korea or not, you may want to meet and make Korean friends. Well, how do I do that, you're asking? We've got the answer! There are several ways you can meet Korean friends online! In this article, we list all the ways!
Read also:
Language Exchange Apps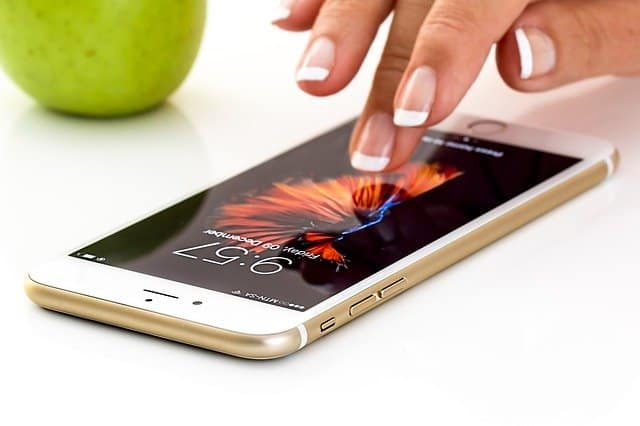 Many Koreans are on language exchange apps. As you may or may not know, many Koreans value knowing a foreign language or two, so they are constantly trying to improve their language skills. Because of this, you will find that a lot of them flock to language learning and language exchange apps. Here are just a few of them.
Find & Compare Things To Do in Korea!
Meetup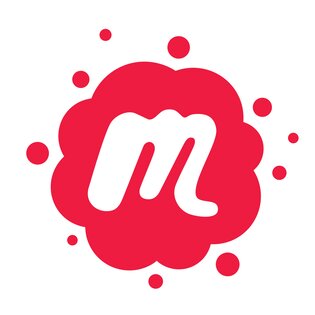 Perhaps the most well-known social app is Meetup, a community-based social app. Once you sign up for an account, you can start browsing hundreds of different communities. These communities are diverse in activities and interests, from wine and cheese tasting and book clubs to Bible study groups. 
In order to meet Koreans online, you should search for communities that are in Korea,  communities that have to do with Korean food or culture, or any communities that have a lot of Koreans involved.
Click here to visit Meetup's website.
Seasonal Picks by IVisitKorea!
HelloTalk

Where Meetup is a mostly social app, HelloTalk focuses on language learning. When you sign up for an account, you have the option to fill in your information and choose what languages you speak and are interested in. Then you'll see a list of people who are native speakers of your target language. You then can start a conversation with anyone.
Aside from chatrooms, there is also a public area called "Moments," where you and others can write your thoughts, post pictures, ask questions, or ask for translations or corrections. This is a great way to interact with the larger app "universe," so to speak.
HelloTalk also provides language lessons. However, free users get to choose from a small selection, while users who pay for HelloTalk's VIP membership which has access to more advanced and in-depth lessons.
Click to download HelloTalk for iPhone.
Click to download HelloTalk for Android.
HiNative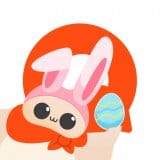 Much like HelloTalk, HiNative is an app that focuses on language learning. And like on HelloTalk, you can meet people from around the world, including Korea! In addition to one-on-one chatting options, a strong aspect of HiNative's platform is the concept of learning through translating, correcting, and answering language-related questions posed by other members of the HiNative community. For example, by answering a Korean user's question, you can immediately connect and interact with them further. This is what HiNative calls the Q&A model for language learning.
Click to download HiNative for iPhone.
Click to download HiNative for Android.
KaKaoTalk (카카오톡)

If you've never met a Korean person or lived in Korea or watched a Korean movie or drama, you have definitely heard of KaKaoTalk, Korea's pride and #1 social messaging platform. 
But what if I don't have any Korean friends yet? you may be asking. Not to worry! KaKaoTalk has a feature called "Open Chats" which lets you search for any open-to-the-public chatrooms pertaining to whatever you are interested in. For example, typing in "Korean drama" or "한국드라마" will connect you to Koreans and non-Koreans who share your interest in Korean dramas and television shows. If you are a big BTS fan, you can search for open chatrooms with people who are also BTS fans. You can also go more specific and search for fans of a particular BTS member.
KaKaoTalk might be the best and surefire way of meeting Korean friends online, as Koreans all have the app on their phones; it is, after all, the app of choice for communicating with friends and family in and out of the country.
Click to download KaKaoTalk for iPhone.
Click to download KaKaoTalk for Android.
Click to download KaKaoTalk for your Mac PC or Windows PC.
MEEFF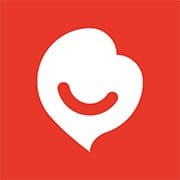 MEEFF is slightly different from HelloTalk, HiNative, and KaKaoTalk. One might categorize it as a language learning app, but I've also heard of Koreans using it as a social and dating app. After signing up for an account, you can give as much or as little information as you want, including what languages you speak, which ones you're learning, and your interests and hobbies. From there, MEEFF takes on a typical social/dating app mechanic; you swipe either right or left, depending on whether or not someone seems interesting to you or not.
When you match with someone, you are then able to open up a line of communication.
If you are looking for specifically social and dating apps, read our article on the topic here.
Click to download MEEFF for iPhone.
Click to download MEEFF for Android.
In-Country Apps and Facebook Groups
Let's say now, that you're in Korea, and you have tried and met Korean friends online through all these apps. But you somehow can't or don't have time to meet any of them spontaneously. Well, there are a few options for you to meet and make Korean friends online (and offline) within the country!
Karrot Market or Dang-geun Market (당근마켓)

Karrot or Dang-geun (Korean word for 'carrot') Market is a community market app used to buy and sell products and share experiences. Yes, there is a specific feature on the app which lets you offer any type of experience—as long as it's family-friendly!—to meet and make Korean friends! For example, if you want to meet someone and go rock climbing with them, you might write a post on the Karrot marketplace forum about it. If someone answers, there's your connection with a Korean friend! Karrot also has a website that allows you to do all the same things on your computer!
Click to download Karrot for iPhone.
Click to download Karrot for Android.
Be aware that Karrot is an app sensitive to location. Therefore, it'll work best if you download it from Korean app stores and if you're in Korea. It will not work outside Korea.
Click to visit Karrot's official website.
Facebook Groups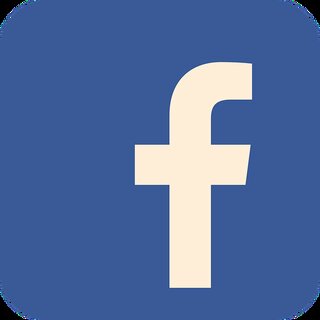 Another great way to meet Korean friends online is through Facebook groups. Did you know that on Facebook, you can find groups and communities that focus on various interests, hobbies, and passions? For example, many Facebook groups are having to do with touring around Korea, attending social events in Korea, and learning about Korean culture and history. This list will give you just a small portion of what is there in the entirety of Facebook, so after reading this article, go forth and explore!
The Korea Travel Planning and Tips Facebook group is a community for anyone planning a trip to Korea or those who have already visited and want to share their experiences and advice. Whether you're looking for information on the best places to visit, recommendations for hotels and restaurants, or tips on navigating the country, you'll find a wealth of knowledge and support here. It's also a great place to meet Korea travel friends.
Close to the Northern edge of Seoul lies the district of Haebangchon or HBC, as people often refer to it as. Made up of Korean words for 'freedom' or 'liberation' (해방) and 'village' (촌), HBC is situated in the region of Yongsan. Itaewon is an area of Seoul close to Yongsan famous for its ex-pat community and vivacious lifestyle. 
The particular Facebook group, HBC/Itaewon Information Board, is dedicated to Korean and foreign residents of the HBC and Itaewon areas. Upon joining the group, you can meet Korean friends online and offline!
Right underneath Seoul is the area of Bundang, which stretches from Yatap-dong and Pangyo-dong and ends just after Ori-dong. For Korean and foreign residents of Bundang, there is a Facebook group dedicated to the small but vibrant community. Because it was originally started and run by two of Bundang's foreign members, most of the group are foreign. However, there are yet several Korean members who are open and eager to meet new friends.
Another Bundang-focused group, Bundang Runners, is a group dedicated to, as the name would suggest, Bundang residents who enjoy getting their kilometers in after work and on the weekends. What better way to meet new Korean and foreign friends than to do what you most enjoy with others?
Yongin Style is a group that caters to the residents of—you guessed it, Yongin! Specifically, this Facebook group is a group where Yongin residents can buy and sell products they don't need or want anymore.
There are many methods of meeting Korean friends online and offline! If you need a Korean language exchange partner or a Korean friend to participate in activities or grab a meal, any of these apps will yield results!
IVK's Top Picks – Day Tours, Tickets, and Travel Activities
Seasonal Picks!😍