Whenever someone talks about Dongdaemun, these two things always come to mind: fashion and shopping. Dongdaemun is greatly linked with these two terms, and most tourists love visiting it because of its vibe. If you wish to experience the uniqueness in the mixture of traditional flea markets and stylish and modern shopping malls, then Dongdaemun is where you should head to. See why Dongdaemun Fashion Street is the ideal place for tourists to explore the best of Korea.
Let's explore more about this beautiful neighborhood.
Why is Dongdaemun clothing famous?
Dongdaemun means the east gate, while Namdaemun means the south gate. Earlier in the century, these two gates also surrounded the walls of Seoul city. But these days they are Korea's biggest and most popular markets which tourists frequently visit. Read more to know "Why is Korean fashion is so popular?" here.
Dongdaemun market started its life in 1905 as a traditional market, but it also became noteworthy for its clothing bargains. The wholesale and retail textile industry sets up residence in the market. Vendors that sell items linked to fashion soon realized that they had to make their presence known in Dongdaemun to enjoy the reasonable modicum of huge success.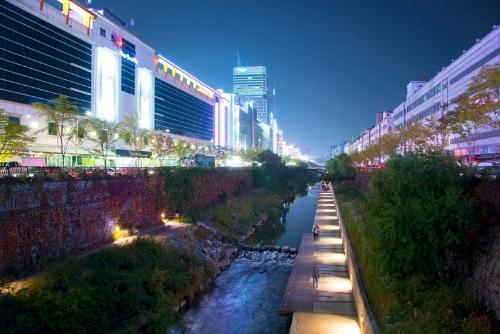 The Dongdaemun Fashion Street is a veritable fashion hub present in Seoul. It is very famous for its discounted prices and many shops. Dongdaemun Fashion Street has everything linked to fashion. Full of fabrics, shoes, accessories, wedding garbs, casual wear, accessories, and anything else you can think of.
The special thing about Dongdaemun Fashion Street is that the stores all have trendy designs, great quality, super-fast processes, and small batch production. These clothing items are not found anywhere else worldwide and are unique to Dongdaemun Fashion Street. This makes these clothing items one of the most famous ones.
The History of Dongdaemun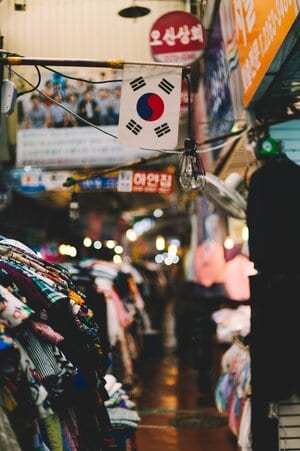 The Dongdaemun District was initially created in 1943 with the "gu" system initiated and bigger in area than today. Seongbuk District got separated from the district in 1949, and Changsin Dong and Sungin Dong were given to the Jongo District in 1975.
The Dongdaemun Market was initially opened back in 1905 in Yeji Dong. This name means a neighborhood for learning politeness. Hence the market was originally named Baeugaejang. It was also named the Gwangjang Market as another company of the same name was set up as the market management. 
Now the Dongdaemun market is Seoul's pride and the best place to experience the mixture of traditional and modern Korea. To reach the traditional market get off subway line number 1 or 4 Dongdaemun station exit number 9. The market is open from 8:00 a.m. to 6:00 p.m. On the second and fourth Sunday of every month, the market is closed.

Moreover, you can see Dongdaemun's landmark the Dongdaemun Design Plaza (DDP) designed by the famous Zaha Hadid just a few minutes away from the traditional market. You can view the landmark during the daytime but the lights during the night truly capture the liveliness of Dongdaemun. You can enjoy the most beautiful night view along with the vibrant lights emitted from the buildings in its background.
How can I get to Dongdaemun? Where is it in Seoul?
Located in the very heart of Jung-gu's commercial district, Dongdaemun is easily available through the car, bus, taxi, or subway. But one of the best parts of traveling in Seoul is the convenience of transportation. You can purchase a T-money card and travel around Seoul hassle-free. Read more about T-money cards here at All about T-money Card in Korea – How & where To Use It.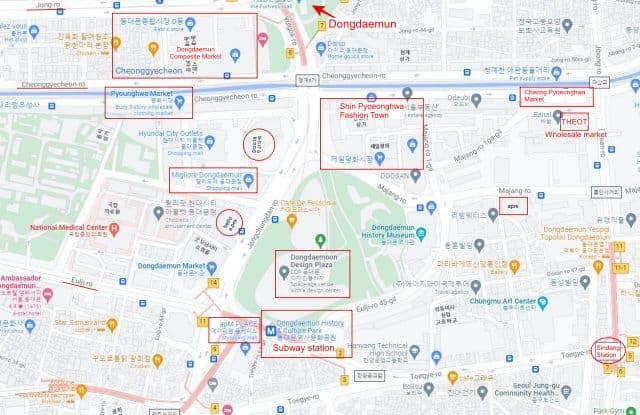 Luckily, Dongdaemun Fashion Street can be accessed by four different subways. On subway line 2 get off Dongdaemun History and Culture Park station exit number 11 or 12. When on subway line 4 get off Dongdaemun History and Culture Park station and exit number 10. Moreover, when you are on subway line 5 get off Dongdaemun History and Culture Park Station exit number 7. On subway line 1 you can exit out of Dongdaemun station exit number 6. Dongdaemun History and Culture Park Station is the main area's designated subway spot.
Many stores are open from the mid-morning, and they close very late, so there isn't any need to set your alarm that early. You can find all kinds of goods in the Dongdaemun market, including shoes, clothes, accessories, electronics, sporting goods, leather goods, silks, etc.
These fashion malls will only have 8 to 11 floors and are open late in the morning. You can also buy anything you need at a reasonable price. There are new malls that have high-quality products available at higher prices.
Introduction to major markets (buildings) in Dongdaemun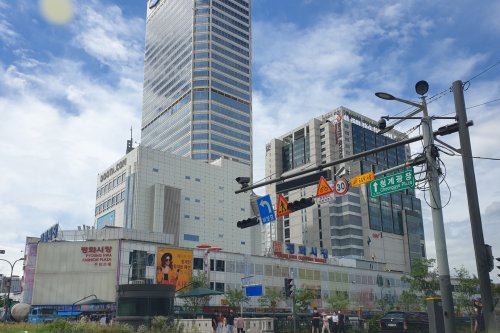 The Dongdaemun Fashion Street includes throngs of shopping malls and also street stores. If you feel compelled for time and don't mind skipping the cultural attractions, you might just want to tour Dongdaemun's high-end street-side shops or get into one of the shopping centers to get a few bargains from there. 
This market is full of many high-rise shipping centers, which are open straight throughout the night until 5 AM. Again, the fashion trends are very popular merchandise in Dongdaemun, but some shops sell some other kinds of wares. Most malls include parking, but it is most convenient to take public transportation. Taxi service is available as well. If you ever feel lost, you can use a Navigation App to help. Read more about Which Navigation Apps in Korea are best?
The top markets and malls present in Dongdaemun are listed as follows: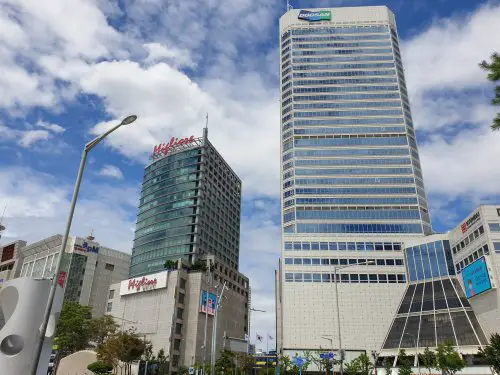 Doota
The latest and hottest fashion trends in over 540 stores spread across 8 floors, including designer shops, luxury brand stores, select shops, food courts, cafes, and restaurants. The on-site tax refund service is also available. It is open Mon-Fri from 10:30 a.m. – 11:00 p.m., Sat-Sun from 10:30 a.m.-24:00 p.m.
Migliore
It is a clothing fashion mall open for the young and all ages that enjoy fashion. It is closed every Monday and is open the rest of the days from 10:30 a.m. -4:30 a.m.
Hello APM
Fresh and young styles are available at low prices. It is present in Dongdaemun Market and is closed every Tuesday and open the rest of the days from 10:20 a.m.- 4:30 a.m.
Goodmorning City
This is a large-scale shopping mall that is connected to the subway station. It is closed on all Tuesdays and Sundays and is open the rest of the week from 10:30 a.m.- 1:00 a.m.
What is DDP (Dongdaemun Design Plaza), and what's it for?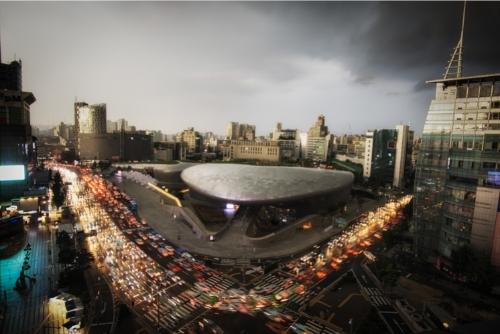 The Dongdaemun Design Plaza, DDP, is a major urban developmental landmark in Seoul. This infrastructure has a distinctively neo-futuristic design characterized as powerful, curved elongated structures. You will find this place to be an ideal blend of beauty, charm, usefulness, and popularity.
This landmark is the major area of South Korea's fashion hub and is a very famous tourist destination. It includes a walk-able park over the roads, huge global exhibition space, small retail stores, and some restored parts of the Seoul Fortress. 
According to its designer Hadid, the focus was on DDP's porousness, transparency, and durability. Most ecological features, solar panels, a double-skin façade, and the recycling water system are in the whole building. 
Things to do in DDP
Most people love coming to DDP as it is such a huge space where little kids can also enjoy running around safely. You can always find something new here, whether it is the street food fair at night or at the small craft vendors in the Design mall during the day. DDP, which opened in 2014, is a highly modern urban development in just the midst of Seoul's fashion district. Designed by Zaha Hadid, one of the greatest architects of this time.
A super gorgeous space as the major cultural hub and center of Seoul's fashion district. You can find the following different facilities in this cultural complex: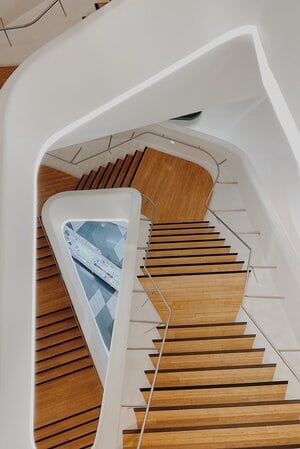 Art Hall, which is a conference area  
The Learning Center has spaces that include Design Museum, Design Pathway, Design Exhibition Hall, and Museum Cafe
The Design Lab covers around 2 floors and integrates Design Labs 1 and 2, the Designers Lounge, and the Academy Hall.
The Design Market is a kind of an indoor shopping mall that has Korean cosmetic shops, small boutiques, and restaurants 
The Dongdaemun History and Culture Park
You can enjoy all the pleasures in this place and experience the best lifestyle in this area where you are happily buying stuff and enjoying your experience here.
Is Dongdaemun open on Sunday?
Yes, it opens on Sunday from 10:00 AM- 10:00 PM.
Which is better, Namdaemun or Dongdaemun?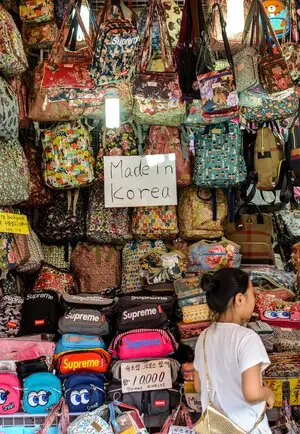 If you are looking for top fashion products and stylish items, Dongdaemun is better than Namdaemun. Namdaemun has a lot more of a traditional market vibe, and if you are looking for more experience or want photographic opportunities, you should head to Namdaemun. Read more about Namdaemun Market Seoul & Seoullo 7017, The Seoul Skygarden here. But if you want to shop for affordable products, bring back home some great souvenirs, then going to malls at Dongdaemun will be the best thing for you. 
What is the night market and day market in Dongdaemun? What's the difference? 
The night market is the real wholesale market. Most people who have their own business, shop at night markets for the wholesale prices. If you want to buy items in bulk then it is best to shop at night and bargain for wholesale prices. While the daytime is for locals, tourists, and leisurely shopping.
Parking places near Dongdaemun market at night?
The Dongdaemun market has underground and rooftop parking available. At night it is best to park at the JW Marriot Dongdaemun Square Seoul Hotel. The fee will be around the same as if you were parking at the Dongdaemun market parking lot. Here is the address and phone number.
Address: 266 Jongno, Jongno-gu, Seoul
Telephone : 02) 2262-0114
Other Thing To Do after Shopping
You may also like: