Seoul Grand Park Introduction
Seoul is the Capital city of South Korea. Where it represents the country and holds politics, it also entertains citizens and international tourists with some amazing fun lands. There are a lot of notable entertainment sites, Seoul Grand Park stands among such top-rated and most visited sites not alone in Seoul but in the whole of South Korea.
Seoul Grand Park is located between Gwacheon and Makgye-dong. The famous places around the park are Bruim-Dong, Munwon-Dong, Ryang-Dong, and Cheonggye-Dong. The Seoul Grand Park was originally inaugurated back in 1984, since then it is always opened for the general public. The Park is famous and loved among the citizens as well as the international tourists. The geographical location of the park is so perfect that it makes it feel like a completely natural world inside it.
On one side of the park, there's a mountain range called Cheonggyesan, while there's a huge lake in the middle of the park. If you are spending your vacations in Seoul, South Korea, then you must not ignore visiting this amazing fun land. Note that the Park hours are different in the winter and summer seasons. In winter it's open from 9 am to 6 pm and in summer from 9 am to 7 pm. Here you will be guided on how to reach the park, what it costs, how many activities there are, and how can you make your day. Read more about Seoul Grand Zoo, Seoul Land Theme Park.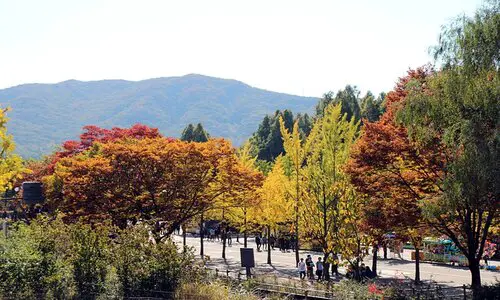 Directions to Seoul Grand Park
Seoul Grand Park is so famous among the locals that you can easily reach there, yet a comprehensive guide would be better. So, basically, we recommend three ways to get there from Seoul: by car, by taxi, and by subway line 4.
Subway
Seoul Grand Park's closest subway is the Grand Park Station on Line no. 4. Exit No. 1, 2, 3 will lead you to the park.
Car
If you go by your own car, you can type in your navigation app the address of Seoul Grand Park. It is 102 Daegongwongwangjang-ro, Gwacheon-si, Gyeonggi-do.
Read more about Can I Use Google Maps in Korea? Which Navigation Apps in Korea are best?
If you own a car and you know the route, then it isn't a problem. You can easily get there within an hour's drive from Seoul.
Cost to Seoul Grand Park
Further, all ways to get to the park cost differently. Getting to the Park by taxi is faster and it takes about 25 minutes from Seoul Express Bus Terminal to Seoul Grand Park, but it is the most expensive way, it charges around $14 with the general taxi. Own car is the best way as it is faster and cheaper. It takes equal time as a taxi and the fuel cost is approximately $3 (estimation). But not every tourist has their own car. Inevitably, it is always better to travel by public transport on tours and trips.
As for the public transport from Seoul station, it will take about 11 stops and cost about $2-$3, which is still a cheap amount. The subway ride will take about 26 minutes. As far as service is concerned, the subway in Seoul offers one of the best services in the whole of South Korea.
Once you get here, now it's time for you to explore this amazing place. The best thing about the Seoul Grand Park tickets is you don't have to wait in line for purchasing the tickets, you can buy them online as well. Check out Seoul Grand Park Lift + Seoul Zoo Combo Ticket or Seoul Land One Day Pass Deals.
The Park encompasses a huge area of approx. 9 square miles which are equal to 23 square kilometers. There are so many activities available in the park that no one can enjoy them in a single day. Let's discover the top sights and most loved activities in the park.
Seoul Grand Park Sky Lift
One of the most loved activities in the Seoul Grand Park is the Sky Lift. It takes you to the sky tour of this wonderland, where you can witness real beauty with a bird's eye view. The wildlife in the Zoo, the enchanting lake, the majestic mountain range, and much more is what you will observe in this breathtaking ride.
There are multiple ways to get to the lift from the outside and inside of the Zoo. There are fees for the Seoul Grand Park Sky lift package ticket. You can find great deals online as well like Seoul Grand Park Lift + Seoul Zoo Combo Ticket. You can also by the sky lift ticket at the zoo.
Compare Sky Lift + Zoo Package Deals


Seoul Grand Park Zoo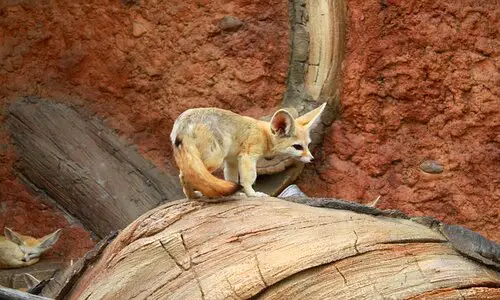 There are plenty of Zoos available in the whole of South Korea. However, the biggest zoo is the Seoul Grand Park Zoo as well as being the first zoo built ever in the country. It was inaugurated by Japan in 1909 with the wild species of kangaroos, camels, Siberian tigers, ostriches, and other animals. In the current day, the zoo encompasses about 3000 animals from different species including rare ones. Besides, there is a theme park and a children's zoo. You can witness 1262 species of plants in their botanical gardens as well.
Seoul Land
Seoul Land amusement park was opened in 1987. With all other facilities, Seoul Land stands among the prominent facilities in the Seoul Grand Park. It is actually an amusement park that contains about 40 different rides, flume rides, roller coasters, pirate ships, and bumper cars are the most famous. Though there are many other amusement parks in South Korea, what you observe in the Seoul Land can never be witnessed in other places.
It is located to the southeast of the Seoul grand park station. Once you reach the station, you need to take a walk along Gwangmyeong-ro, which leads you to the Seoul Land in the south. The total distance from the station to Seoul land is about 15-20 minutes walk. You will see the lake on your right side while walking on the path and then turn right to get to the Seoul Land. It is located right beside the lake.
Seoul Land Pass Price
From time to time, they have discounts for foreigners! But check their site to see if the discounts are still available. Below are the regular prices. 36 months and younger are also free of charge. You will need to show identification though.
Compare Seoul Land Discount Pass Deals


Seoul Grand Park Campsite
The natural environment makes it the perfect place to camp. You can truly enjoy nature at the Seoul Grand Park Campsite. It is located behind the National Museum Modern of Contemporary Art campsite with facilities to play sports, take a quick shower, and play in the stream. They have tents already there and any camping equipment can be rented. Read more about The 5 Best Campsites in Seoul and tips to enjoy camping in Korea.
For your information:
Moreover, there are some essential things to know before you make a visit to Seoul Grand Park. The place is ideally made for families, kids, and those who want thrills and adventures. You should have sunglasses, sunscreen, and a hat to avoid direct contact with sunlight at height. If you have tracking shoes, it's best to wear them before visiting, because you wouldn't want to slip on the rock wearing boots or slippery shoes.
Some parts of the park are not wheelchair accessible, so if you have any person with you in a wheelchair, it's better to check before going anywhere in the park. It would be more satisfactory if you buy Seoul grand park map so that you will know where to access with wheelchairs as well as the routes of the park. You can buy the map at any general store or stationery shop close to the park or inside the park. Further, there are also ATMs and safe lockers close to the central information center, so that you can easily get necessary cash and keep your unwanted stuff safe until you leave the park.
Why don't you pin it for your next visit?
You may also like: