Last Updated on March 14, 2023
The e-commerce market in South Korea is one of the largest in the world because of its high technical and mobile usage. When traveling to Korea it is best to know the most popular payment methods to help make your travel easy. This article will be the best guide when visiting Korea, doing online shopping, buying goods and services from delivery apps, and helping make your travels worthwhile. Here is a list of the 10 well-known, easy-to-use, and dependable online payment methods in Korea.
Read also:
Payment Methods in Korea
Credit Cards Payment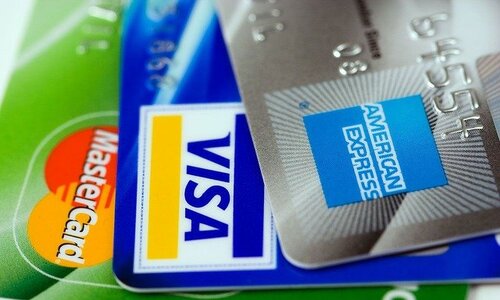 In South Korea, credit card payment is a standard transaction method, and MasterCard, Visa, and travel money cards are mostly accepted. Most ATMs do not accept international cards, although debit cards may be used to make transactions in stores.
Before using an ATM, make sure it says "Global" on the machine's label. Young people in South Korea love using their phones to pay for things. So, put your credit cards onto your cellphones and leave your credit cards at the hotel while you're out in major cities. However, in certain South Korean stores, credit card payments of less than 10,000 won (about $10) are not accepted. You'll never know when you'll need a little extra money, so always have some in your wallet.
Advantages
Replacement of a lost or stolen credit card
Some credit cards have travel perks.
Pay your account in full and avoid interest for a while.
Recognized around the globe,
A pin and a microchip provide security.
All of the major credit cards are accepted almost everywhere you go.
Disadvantages
Payments of less than 10,000 won might not be accepted.
After 11:00 p.m., ATMs are no longer operational.
Many credit cards impose a currency conversion fee of 3 percent on transactions.
Interest fees and withdrawal rates
Using Debit Cards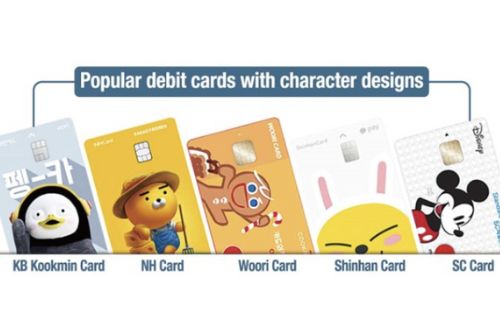 Consumers often and frequently use credit cards as one of the most prevalent methods to make purchases online. It makes it possible for millions of people all over the globe to make transactions using credit cards with their brands. These global financial businesses are among those that get help. A debit card is a convenient method for accessing cash in South Korea. However, you should be aware that not all ATMs in the country accept debit cards issued in other countries. When searching for a machine that will accept your cards, look for the sign that says "Global."
Most automated teller machines (ATMs) close their doors at 23:00. If you want to avoid carrying a load on your credit cards and running up more debt, using a debit card is an excellent option for you to consider. It would be ideal if you could locate a card that exempts you from paying the costs associated with using an overseas teller. In South Korea, a debit card may be used for over-the-counter purchases, withdrawals from ATMs, and purchases made online.
Advantages
If you spend your own money, you won't worry about paying interest.
Use it at hotels and at retail establishments, as well as at ATMs and online.
Protected by a Chip and a PIN
Disadvantages
Foreign cards may only be withdrawn from ATMs marked "global."
Cash advances are not an option.
Wise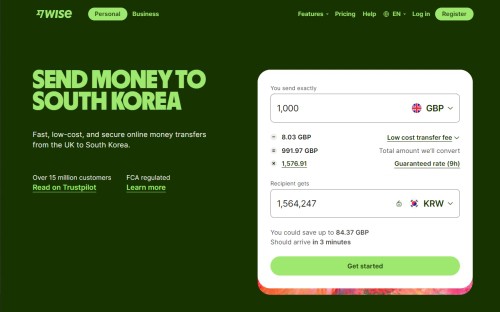 Wise (formerly known as TransferWise) is a digital money transfer platform that provides a convenient and affordable way for expats and visitors to send and receive money in South Korea. With Wise, users can send money to over 80 countries worldwide, including South Korea, with low fees and competitive exchange rates.
One of the key advantages of using Wise in South Korea is the platform's transparent and low-cost fees. Unlike traditional banks that often charge high transfer fees and hidden exchange rate markups, Wise charges a small upfront fee and offers real-time exchange rates that are updated every few seconds. Additionally, Wise's user-friendly interface and simple verification process make it easy for users to send and receive money quickly and securely.
Advantages
Low and transparent fees
50+ Multi-currency support
Real-time tracking
Disadvantages
Limited acceptance: Although Wise has partnered with several local banks in South Korea, some merchants and individuals may not be familiar with the platform
Kakao Pay | 카카오페이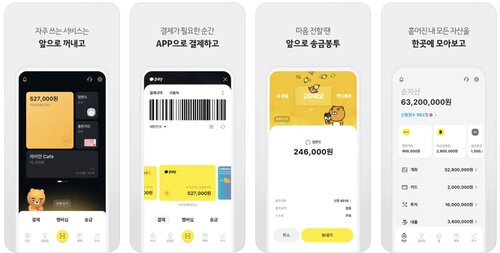 About Kakao Pay
If you're looking for a way to pay for goods and services using your cell phone or the internet, KakaoPay is your option for one of the best payment methods in Korea! Kakao Pay may be used to make bill payments, online banking, over-the-counter payments, and other activities. QR Codes and near-field communications are used to enable contactless payments.
When utilizing Kakao Pay, the following are the procedures to follow:
Scan the QR code using the Kakaopay app or pay with Kakao Talk.
Please enter your phone number and birth date.
Press the following button to proceed with paying with kakaopay
Verify your purchase details in the Kakaopay app.
T-Money Payment | 티머니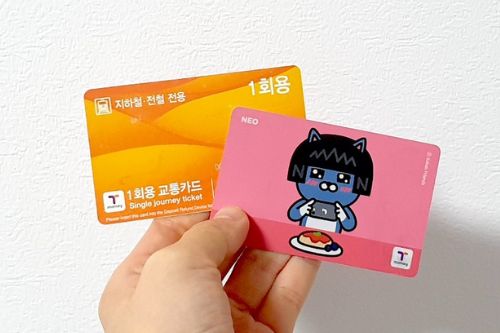 How to use it: All about T-money Card in Korea
Website: T-money
Korean subway riders widely use prepaid cards like T-money. The rechargeable card is used to pay for public transportation since it is a rechargeable credit card. They've also made it easier to pay for tunnel and parking costs. As a contactless payment card, it is generally accepted in cabs. Automated withdrawals are made from your bank account whenever you make payment.
Paying with the T-money card is as simple as swiping your smartphone, which eventually boosted the Korean tourism industry in 2016 to date. Tourists may get all the advantages of the T-money card for less than $4, but they also get extra savings on retail purchases and tourist attractions. Prepaid cards may be purchased and topped up at convenience shops and gas stations; consumers must enter the prepaid card number and complete the transaction.
Cashbee | 캐시비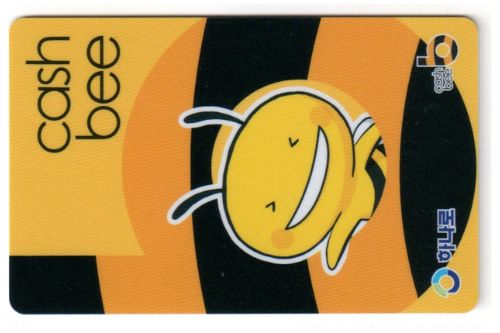 Website: www.cashbee.co.kr
In a way comparable to that of t-money, Cashbee is an additional well-known reloadable card option available to customers in Korea. It is possible to use it as payment for various services, including parking and public transportation. In addition, it can be used at some convenience stores across the country instead of a credit or debit card in certain circumstances. It is the brand name of a small payment prepaid card that is accepted not only in the distribution industry, such as supermarkets and department stores but also in a wide variety of settings within the transportation industry. This card can be used to pay for public transportation, taxi rides, and more. Since most touring foreigners are on a short-term visit visa and cannot open a bank account, Cashbee's significant advantage is that you don't need a bank account to operate this card.
How to recharge Cashbee
Cash may be loaded onto a Cashbee Card to make purchases. (The maximum amount that may be recharged is up to 500,000 Won.)
Everybody under the age of eighteen must have their birth date officially documented. You may be able to save money on your transportation costs.
Automated subway chargers
Convenience Store (Seven Eleven, CU, GS25, Ministop)
Samsung Pay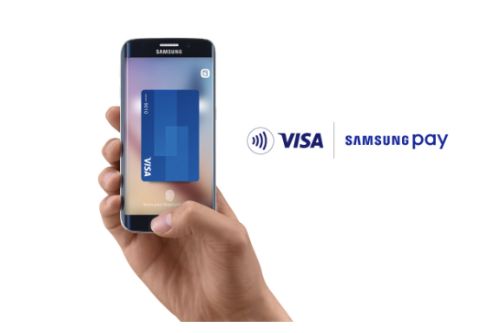 To make payments, customers may utilize Samsung Pay, mobile payment, and digital wallet service from Samsung Electronics. You may use it everywhere you can swipe your Visa card, and it's a straightforward mobile payment method. It's as simple as swiping your phone to pay with Samsung Pay and an approved Visa card. Open the app, place your phone near the payment terminal, and approve the transaction with a single tap. Due to the unique digital identifiers used in each transaction, your card number will never be shared. When you use PIN authentication or fingerprint authentication, you have complete control over the timing of each payment. Using existing card readers, Samsung's patented technology lets you buy things almost anywhere that accepts Visa cards. For some reason, Samsung Pay is only compatible with a limited number of credit cards and Samsung handsets, which is a real bummer.
How to use Samsung Pay
As a payment method, select Samsung pay.
Enter your phone number and your birth date to complete the payment.
Scan the QR code with Samsung pay to complete the payment.
Online Bank Transfer Korea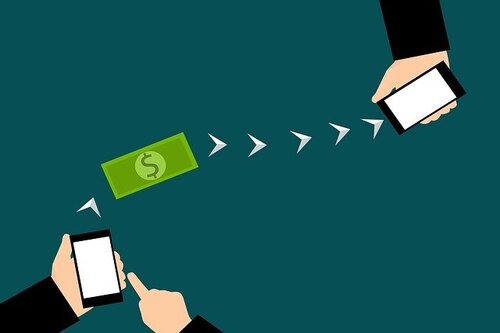 When using the online banking services provided by the central banks in Korea, both locals and visitors from other countries can make payments online using a variety of bank transfer options. It is possible to send money to bank accounts in Korea through online money transfer services. Alternatively, money can be sent to locations in Korea where it can be picked up instantly in cash.
The good news is that to use the service; you do not need to have a bank account in the country in which you are currently residing. This eliminates one potential barrier to entry. The only things required of you are to create an account, have it validated, fill out the transfer information, pay for the transfer, and send it. Therefore, it will not be difficult for you to make the payment for your transfer. You can pay with a credit or debit card or pay by transferring money from your bank account.
Naver Pay | 네이버 페이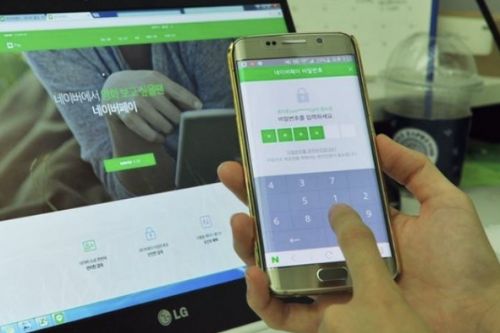 Naver Pay Highlights
The leading internet service provider in South Korea, Naver Corporation, introduced Naver Pay in 2015. Customers sign up for their bank accounts or credit cards with the service. After they have done so, they may make payments online using the card wallet without having to divulge or input any sensitive account information.
When you consider that just 64 percent of customers in South Korea use credit cards, it becomes clear how important it is to offer different methods of payment as well as payments that are popular in the local community in Korea.
Toss Payment | 토스페이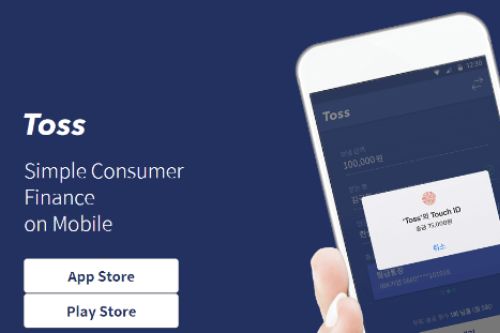 Highlights of Toss Payment
Toss Payment is one of the best payment methods in Korea and is accessible via mobile devices. In 2016, it won Korea's Google Play money award. With this application, both locals and visitors from other countries can carry out various financial transactions. Furthermore, they can compile all of the information regarding their banking accounts into only one dashboard, which offers an all-encompassing view of their current financial situation. Therefore, they can keep track of and maintain their credit score, take out a range of savings products, micro-investment in real estate, or trade-in equity fund schemes with as little as one dollar in their account.
 Payco | 페이코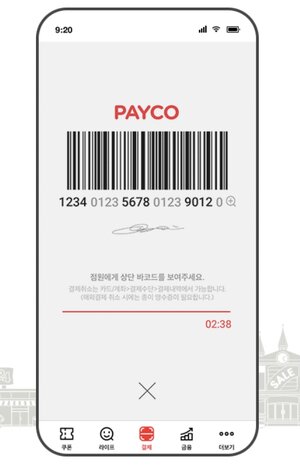 Payco Highlights
We can't put an end to this list without adding Payco. It is among the other most renowned modes of payment in  Korea since it offers buyers familiarity when doing online transactions and also has English as a language option. Payco also grants business buyers and shoppers to use credit cards, bank accounts linked to their Payco account, or their debit cards while making their purchases; making it a digital market. By choosing PayCo at checkouts, buyers with a bank account or a credit card whether international or local which is linked to their Payco account can make fast and convenient purchases. They will as well get a cash receipt automatically for the purchases at once which will aid them in reporting to the national tax service purchases.
How it works
Log or register into Payco account.
Put in the authentication code in the Payco app or scan the QR code with the Payco app.
Confirm the order information in the Payco app.
Input the payment password and press the confirm button.
IVK's Top Picks – Day Tours, Tickets, and Travel Activities
Seasonal Picks!😍