Seochon Village, which translates to 'West Village,' is at the west of the Gyeongbokgung Palace. Many of the village's streets have ancient Korean buildings known as hanoks, giving the area a nostalgic feel of old Seoul. Seochon Village has become a popular destination for a stroll, afternoon tea, or just exploring, thanks to various exciting boutique stores, attractive cafés, and art galleries.
Stay tuned to know more about the Seochon village – history, what to do, what to eat, and where to stay!
History of Seochon Village
Seochon Village is in Seoul's oldest neighborhood, Jongno-gu. The village is the perfect place to witness traditional and modern Korea with the oldest bookstore in Seoul, the close proximity to the Blue House, and the hanok restaurants.
There are smaller 15 neighborhoods within the Seochon area. Including Cebu-dong, Ogin-dong, Tongin-dong, Sajik-dong, Hyoja-dong, and Pirun-dong, which are all located between the western gate of Gyeongbokgung Palace and the foot of Mt. Inwangsan.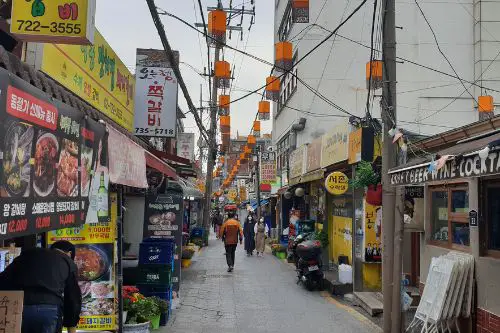 In Seochon, the traditional Korean houses in the small tunnels have remained untouched for more than 500 years. These small streets are a treasure trove of cafes, galleries, shops, and eateries. A stroll through Seochon Village's old, tucked-away alleyways is an excellent opportunity to experience the village's history and present it simultaneously.
What to Know Before you Visit Seochon Korea?
The neighborhood of Seochon Seoul, accessible by metro line 3 (Gyeongbokgung Station), is home to a diverse collection of attractions, ranging from world-class galleries and museums to more intimate eateries and cafés.
Top attractions to do in Seochon Village
Gyeongbokgung Palace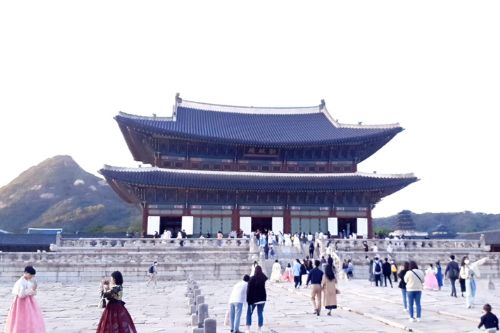 While going to Seochon, don't miss a trip to the majestic Gyeongbokgung Palace. Joseon Dynasty's first and most crucial palace is popular for its exquisite architecture. Built in 1395, the palace includes two significant national museums on its property. Two museums that are free to visit are the National Palace Museum and the National Folk Art Museum. Make sure to see the 10 AM or 2 PM changing of the guard's ritual when visiting Gyeongbokgung Palace.
Find and compare activities in Gyeongbokgung Palace
National Palace Museum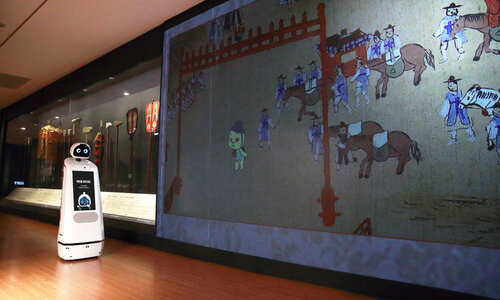 One of Seoul's most popular tourist attractions is the National Palace Museum, located on the grounds of Gyeongbokgung Palace. The museum has more than 20,000 royal antiques from the five palaces, and the signage is both in English and Korean. Each of the ten chambers of the palace is a distinct facet of royal life.
Daeo Bookstore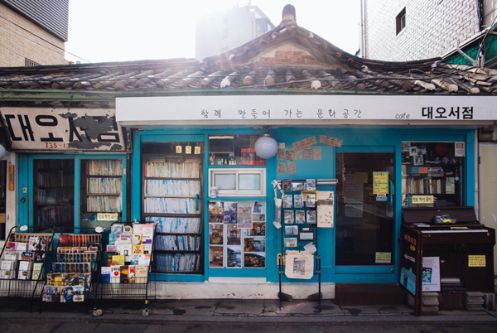 Daeo was established in 1951 and is Seoul's first and oldest bookshop. Since the bookshop opened, the traditional interior and exterior have remained unchanged, and Seoul named it municipal heritage in 2014. In addition, a small café has recently been built in the bookshop to offset the costs of maintaining and restoring the building.
Boan Yeogwan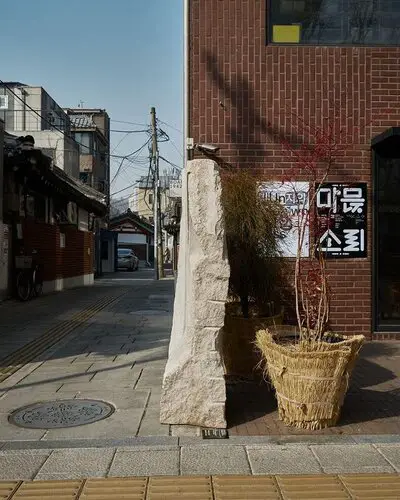 Many artists in Seoul lived in this 80-year-old building throughout the 20th century. Likewise, many aspiring poets and authors stayed in Boan Yeongwan. The front of the building remained unchanged when the room was converted into a gallery in 2007. The Boan 1942 building presently houses an exhibition space, a café, a book shop, and a few rooms with a view of the castle.
Cheongwadae Sarangchae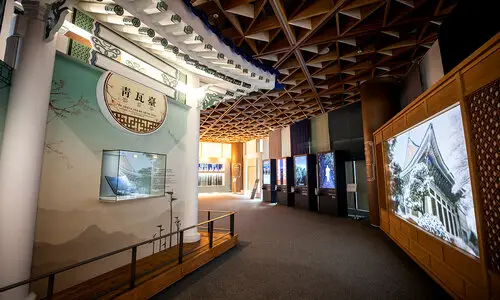 An exhibition pavilion devoted to Korean history and culture is positioned right before Korea's presidential palace. Both Korean and English are used on the signage. In addition, the Cheongwadae hall has a permanent display of the history of Korean presidents, while the first floor of the museum features rotating exhibits.
What To Do & Eat in Seochon Village?
Shop at the Tongin Market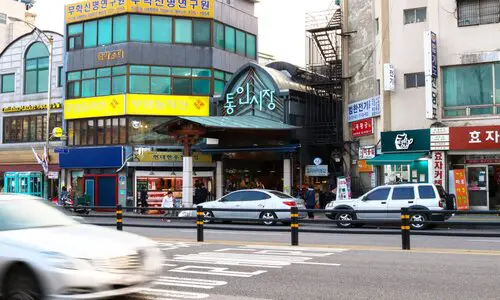 In the Tongin Market (Jahamun-to 13-Gil), buy fresh fruits, seafood, street food, and snacks at reasonable prices. The market is great for all ages and is close to popular Seoul attractions.
On the 2nd floor of Tongin Market, there is a Yeopjeon Dosirak restaurant where you can enjoy various Korean food in a lunch box using Yeopjeon (old money in Korea). It is a system where you use cash to buy yeopjeon and buy the food you want from the market.
See the King Sejong Stone Plaque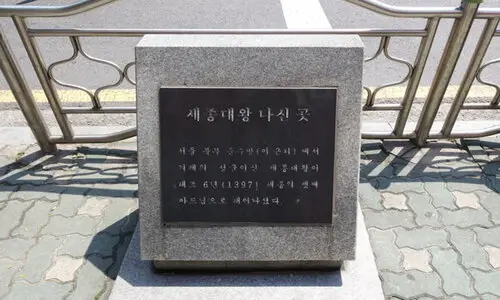 King Sejong was the 4th monarch of the Joseon dynasty and the inventor of the Korean alphabet. King Sejong's Birthplace Stone Plaque (on Jahamun-or directly after Jahamun-ro 9-Gil) is along the road. The green 10,000 Korean won banknotes feature a portrait of King Sejong. The stone is 391 m. out of Gyeongbukgung station exit 2.
Sejong Village Food Street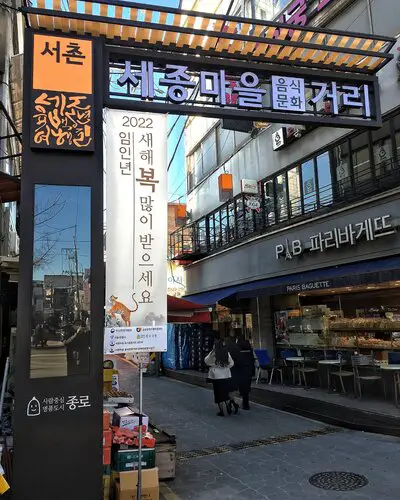 Find many delicious foods on the Sejong Village Food Street (Jahamun-ro 1-Gil). The restaurants are right next to each other giving a traditional market feeling. There are various types of Korean food from grilled meat to cow intestine to fruit stalls.
Taste Samgyetang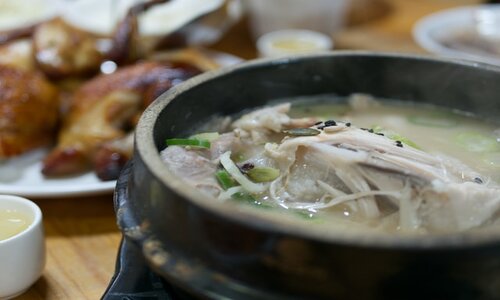 We recommend going to Tosokchon Samgyetang. This is the best ginseng chicken soup in Seoul, Tosokchon Samgyetang (Jahamun-ro 5-Gil). One of the neighborhood's most excellent and most genuine eateries is located here. In this massive hook, you'll find one of Seoul's greatest samgyetang. Served with an assortment of side dishes and a shot of ginseng liquor, this is a particular kind of chicken-ginseng soup.
Seochon Gyedan-jip Seafood Restaurant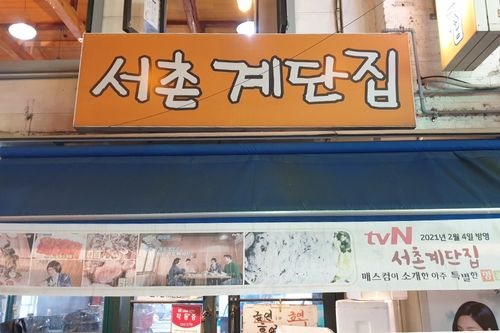 Seochon Gyedan-jip is a restaurant where you can taste a variety of fresh seafood. You can taste fresh seafood delivered on the same day, such as prawns, mussels, octopus, and clams. It is a place frequented by Seoul residents when they want to taste seafood dishes with friends, so there are people waiting in line on the weekends.
The two shops facing each other are both Seochon Gyedan-jip, and they are open from 4:00 PM to 1:00 AM. Seafood ramen at the end of the meal is the specialty of this restaurant.
Location: 15 Jahamun-ro 1-gil Jongno-gu, Seoul
Chebudong Janchi-jip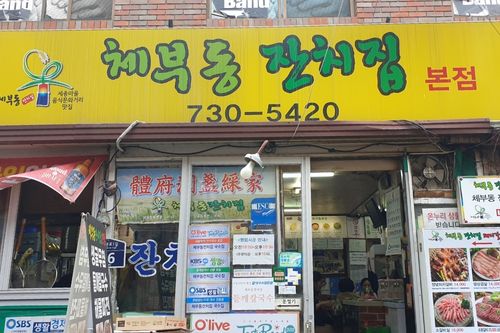 Chebudong Jan Chi-jip is a restaurant where you can taste various traditional Korean food such as makgeolli, kalguksu, mandu-guk (dumpling soup), bibim (spicy) noodles, and various kinds of jeon. As famous as it is, there are many old regulars, and the walls are full of autographs of celebrities. There are many types of makgeolli, so tasting one by one is another joy to visit the restaurant.
Location: 16 Jahamun-ro 1-gil Jongno-gu, Seoul
Manseon Jjukkumi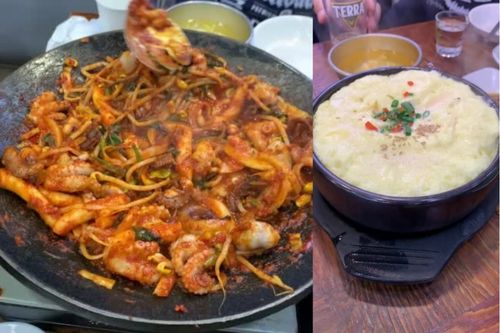 If you want to try spicy Korean cuisine, I recommend Seochon Manseon Jjukkumi. The main menus are Jjukkumi Cheolpan (stir-fried jjukkumi) and Jjukkumi Bokkeum. Jjukkumi Bokkeum is a dish in which red-fried jjukkumi is served on a plate and mixed with rice along with bean sprouts and greens. If you want to add tteok (rice cakes), cheese, or ramyeon, you should order the Jjukkumi Cheolpan. They will serve an iron plate and jjukkumi so you can cook by yourself. It can be spicy, so I recommend ordering an additional steamed egg.
Tori Bakery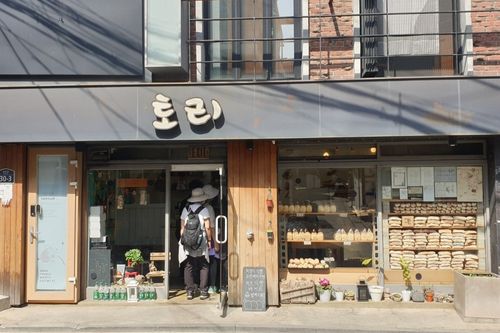 Seochon Tori is a small bakery famous for its fermented makgeolli bread. If you visit there, you can see the owner making the bread from one side. Besides fermented bread, white roll cake is also popular with people.
Taste the Egg Tarts at Tongin Sweet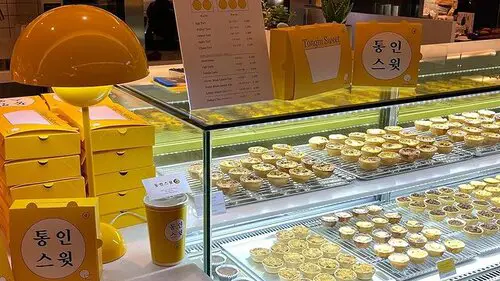 Is there anybody who doesn't like egg tarts? Tongin Sweet is a one-stop shop for egg tarts and other sweet treats. Small seating areas are available both inside and out. Several programs have highlighted the café.
Where To Stay?

There are plenty of places to stay near Seochon and at such great prices. Here are some affordable and traditional yet modern places you can stay during your time in Seochon.
Hanok 24 Guesthouse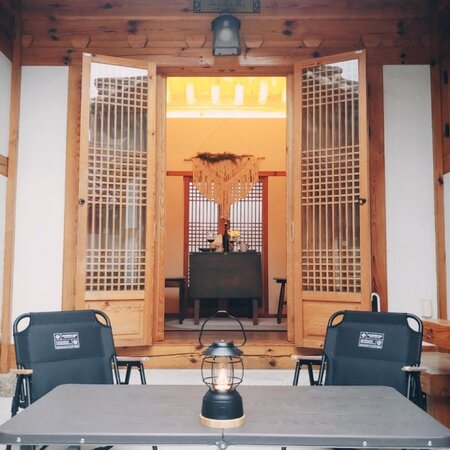 Conveniently located right in the middle of Seochon, Hanok 24 Guesthouse, is one of Seoul's most popular hanok lodgings. The hanok features traditional-style bedrooms with contemporary bathrooms and kitchens, making it ideal for individuals who want a traditional experience with the convenience of modern amenities.
Supia Guesthouse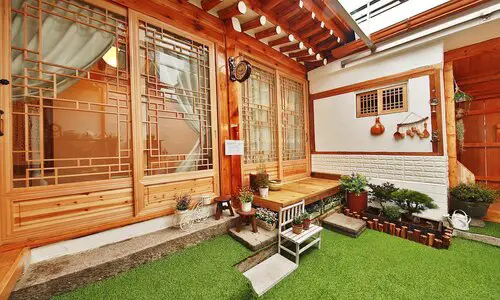 A contemporary hanok inn, Supia Guesthouse offers an excellent meal in the morning. Daisy, the hostess, is a delight to be around and extends a warm welcome to all her visitors. The interior and decorations are all well thought of to bring you a traditional Korean hanok experience.
Hide and Seek Guesthouse
Hanok-style guesthouse, but with an on-site brunch café that serves western fare. The rooms are large and well-appointed. This is a beautiful spot to stay with a partner or with a group of children. Also, the location is one of its greatest merits as it is situated at the center of Seoul.
Hanok Guesthouse Nuhadang
In Seoul, Hanok Guesthouse Nuhadang ranks as one of the city's best. A typical Korean breakfast is served each morning in the hanok by the inn's proprietors.
Wrapping Up!
In Seochon, the Joseon Dynasty painters Gyeomjae Jeongseon and Chusa Junghee Kim resided. The city of Seochon was also home to several notable authors and artists, including Noh Cheon-myeong and Yun Dongju. Wander through Seochon's ancient alleyways to see the relics left by the Joseon Dynasty, the Japanese colonial era, and modern-day artists who formerly called Seochon home. So, what are you waiting for? Pack your belongings, and off you go to Seochon Village!
You may also like:
IVK's Top Picks – Day Tours, Tickets, and Travel Activities
Seasonal Picks!😍