Last Updated on November 24, 2023
Hongdae is a neighborhood of Seoul that is located north of the Han River, near Itaewon. Named after the university Hong-Ik University (홍대 in Korean), Hongdae is a hub of activity. Because of its many restaurants, clubs, and shopping venues, people of all ages flock to its streets every day. This article aims to provide you with a list of things to do in Hongdae.
Top exciting things to do in Hongdae!
Hongdae has so many exciting things to do. To get the best of your time here check out the free services offered by the Tourism organization of Seoul.
Visit the Hongik University Tourist Information Center
This in-house tourist information center is the perfect spot to find all the information you need with the help of trained workers. They will help you find the best tourist attractions in Hongdae and nearby so that you can make the best time here. They are strategically located outside the Hongik University Station with interpretation services, maps, guidebooks, and the convenience of purchasing the Discovery pass.
Open: 10:00 a.m.- 22:00 p.m.
Free admission
Phone: +82-2-323-2240
Check out the Smart Tourism Information System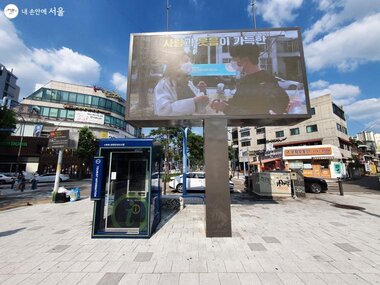 The Smart Tourism Information system in Hongdae is one of the newest and trendiest tourist innovations. Located outside on Hongik University station exit 8 and made into a Blue Phone Booth. This Smart information system is opened 24 hours with more than 5,000 travel tips to make a memorable experience in Korea. The AI system has been programmed to give you information about the best cafes in Hongdae, the top fashion shops, most popular restaurants, and nearby attractions. It is also programmed to translate in English, Chinese, and Japanese.
One of the most recommended parts is using the "customized travel course.' It helps users plan a trip with their family, friends, or couple depending on your situation. It also has a wireless charging system for smartphones and you can also check how much is remaining on your transportation card. This new Smart Tour Information System is convenient and should be one of the first places you visit before you start your Hongdae adventure!
Watch Live Music Performances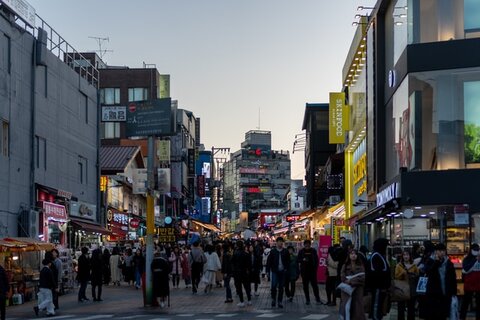 One of Korea's largest exports is music, specifically pop music. There is a lot to be said about the talents of people all over Korea, and one of Seoul's favorite modern-day pastimes is to watch the stunning performances of local Korean singers, songwriters, rappers, and music and dance groups trying to rise to stardom. Along the streets of Hongdae—known as a university or fashion streets—you might catch a show-shopping performance or two or multiple on Saturdays and Sundays.
Enjoy Hongdae's Nightlife And Go Clubbing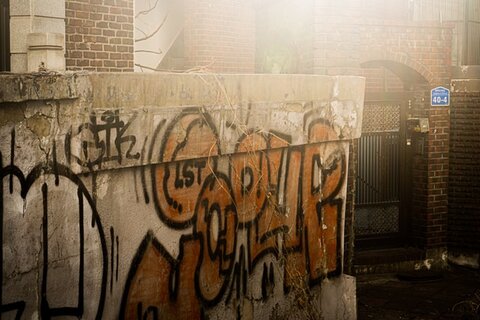 Ask just about anyone about Korea's nightlife, and they will tell you that it's one of the best in the world. Many locals and foreigners enjoy the numerous clubs, bars, and restaurants that Korea has to offer. Because it is a university neighborhood, you can be sure that Hongdae in particular has a lot to offer in the way of nightlife.
Whether you enjoy dancing to hip-hop flows or s sultry Latin beats, showing off your singing or rapping skills, or mingling with people from all corners of the globe, you'll find a club that is suited to your preferences. Noticeable venues include Club Bonita, Club NB2, and Club Cream.
All in all, since you are not going to be in Hongdae every single day, then you best make sure to have it all. You will never regret losing yourself for just one night in Hongdae nightlife as it will bring about a whole new feeling
For a more in-depth look at clubs in Hongdae and other neighborhoods, look no further than our article on the topic.
Eat & Drink At Culturally Diverse Eateries
Due to globalization,  Hongdae became something of a focal point for international collaboration in Seoul. Walking down Hongdae's streets, you will encounter food from just about every country and culture. Of course, there are many Korean restaurants in Hongdae as well.
My personal favorite places are King's Cross, a Harry Potter-themed café, and Casa Latina, an authentic pan-Latin and South American restaurant that doesn't just sell your typical array of Tex-Mex dishes.
Soft-Serve Ice Cream
Hongdae, among other places in Seoul, has earned a reputation for selling great street snacks. In particular, Hongdae has amazed tourists and locals with their special soft-serve ice cream cones. What makes these so special? Each soft-serve ice cream reaches a length of around 32cm! (12 inches!) What's more, these soft-serve ice cream cones come at a low, low price of no more than ₩5,000 ($4.43)
Pajeonyaki 
Another fun and cheap snack is the pajeonyaki, a fusion of the Japanese flour-based snack okonomiyaki and the Korean jeon pancake. This snack combination forms a delicious ball which when you bite into, the taste explodes in your mouth. Pajeonyaki, like the soft-service ice cream, is prominent and sold everywhere on the streets of Hongdae at a low cost.
Waffles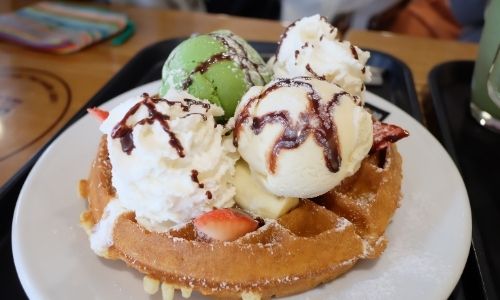 Korea is known for its creative takes on already existing food, and the hundreds of flavors that the waffle comes in is a case in point. Like the other snacks, waffles are sold all over Seoul, but why not grab some while you're in Hongdae?
Most likely, you will find a vendor selling waffles at an outdoor stall. The menu will have dozens of options and you can peruse the seemingly never-ending list. Whether you're craving sweet or something slightly more savory, you'll be sure to find something that will satisfy your taste buds.
My personal favorite waffle I have ever tried is the maple syrup waffle smeared with cream cheese.
Meerkat Café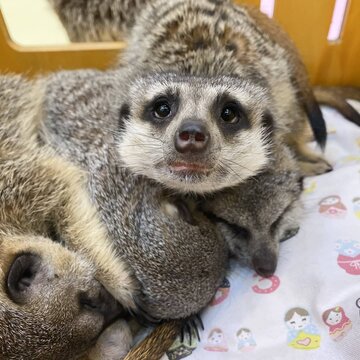 Here, you will get to greet and say hello to cute animals. In Hongdae, many cafes are located here just for animal lovers especially. You can find cats, sheep, raccoons and so many more cute animals in the animal lover cafes here in Hongdae. The Meerkat Café is one of the most popular and most renowned.
Check out their facebook page: Meerkatfriends
Sing Your Lungs Out In Karaoke Rooms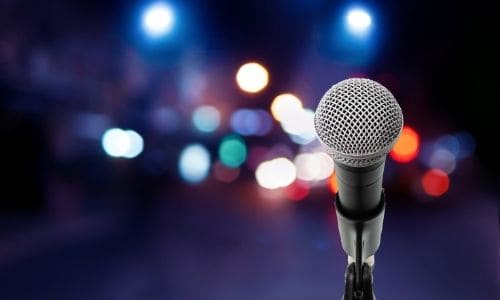 If you've ever visited Korea before, you know that Koreans love going to karaoke, or as it's called in Korean, noraebang or singing rooms. (노래방) Because it is such a popular Korean pastime, there are literally thousands all over Korea. In Hongdae, you will find one on almost every block; there is no way you could miss it. 
You and your group of friends can pay for a room and then sing (or scream) your lungs out along your favorite songs. Korean noraebang also sets up each room with microphones, songbooks, as well as tambourines which you can shake and cheer your friend on with. You can also order beverages to enjoy while you sing—alcoholic and non-alcoholic.
Visit Hongdae's Art Museums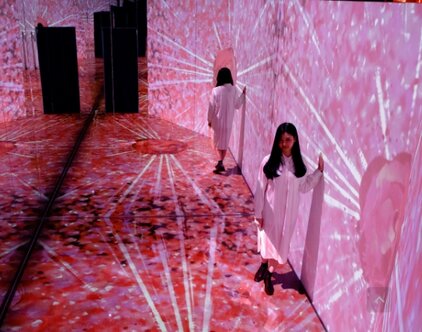 Because Hongdae is a university neighborhood—a "hip" neighborhood, if you will, there are many art museums, galleries, and outdoor attractions that will please even the harshest of art critics.
During these modern times, with social media platforms aplenty, it is very common to see people taking selfies no matter where you go! Seoul is no exception! For a very Instagrammable place to visit in Hongdae, Statice and Instasia's exhibition The Beauty Inside will do more than tickle your fancy.
The Beauty Inside provides visitors with a number of rooms, set and decorated according to different themes and atmospheres, allowing them to snap dozens of photos to upload and share with friends and family. These rooms are sure to add a lot of aesthetically pleasing posts on your social media platform of choice!
Statice's exhibitions first came about in 2017 and ever since, they have churned out more and more rooms and artistic exhibitions for people to enjoy.
Tickets are ₩8,000 ($7.10) for adults and ₩6,000 ($5.32) for minors.
Address: 30 Hongik-ro 5-gil, Mapo-gu, Seoul
For more information and photos, check out their Instagram hashtag!

Who doesn't love optical illusions? I personally love experiencing things that are not all they seem, or things that warp my senses in a fun way. If you are like me on that front, the Trick-Eye Museum should be on your list of places to visit!
Walk through off-balance rooms, play with AR (Augmented Reality), and stand side-by-side with life-sized ice sculptures! Children aged 3–10 can enjoy their educational programs and various activities such as World Book (coloring pages) and SugarCraft.
For even more enhancement to your AR experience, Trickeye offers an app you can download and use to supplement your tour through Trickeye's AR museum!
Entrance fees are ₩12,000 ($10.68) for adults and ₩9,000 ($8)
Address: Mapo-gu, Seogyo-dong, Hongik-ro 3-20 (서울특별시 마포구 서교동 홍익로 3길 20)
The same company that built Trickeye Museum gave us Trickeye Love Museum. However, this one is not a place you should bring your kids to! Only 18 and up here!
At Trickeye Love Museum, you can go from exhibition to exhibition, observing and interacting with the many fun, sexy, and erotic drawings, paintings, and statues. They even have a particular exhibition where you can look at pornographic drawings from Korea's own past. Saucy!
As with the Trickeye Museum, entrance fees are ₩12,000 a ticket.
Hongdae Free Market
If you want to support and admire art pieces from local, young artists, head to the Hongdae Free Market! Run in a flea market style, the Hongdae Free Market provides an opportunity for not only the artists to showcase and display their talent, but also for you, the customers, to go around, perusing and taking in all of the creative talents that Hongdae and the wider Seoul area, has to offer in its citizens.
As the name suggests, there is no admission fee! The Hongdae Free Market is open every Saturday from March to November, from 1 PM to 6 PM.
Address: 19-3, Wausan-ro 21-gil, Mapo-gu, Seoul 
Stroll through Noeul Park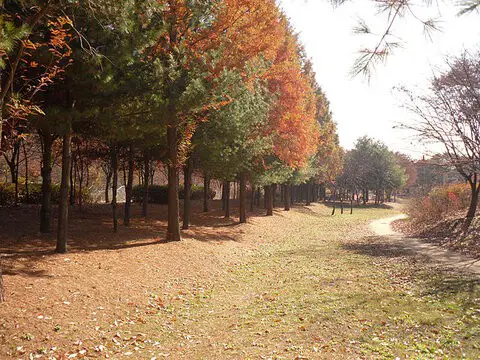 Known better as the site of the Korea-Japan 2002 World Cup, Noeul Park used to be a landfill. However, it is now an eco-park in Hongdae. Spend a day (or two) with your loved ones as you explore Noeul Park. Visiting Noeul Park is perfect if you want a day to relax and enjoy being in nature but don't want to be too far outside the city; it's just a 30km distance away from the closest subway station!
A fun fact about Noeul Park is that it is in fact, an amalgamation of five smaller parks. These parks are Pyeonghwa (Peace) Park, Haneul (Sky) Park, Noeul (Sunset) Park, Nanjicheon Park, and Hangang Riverside Park.
Play Games At RetroGameBar
Ah, nostalgia! If you want to dip your toe in the pool of memories, RetroGameBar is an excellent place to do that! With alcoholic and non-alcoholic drinks, food, and many retro games, RetroGameBar (RGB for short) allows their customers to reminisce as they play their favorite games from childhood, socialize, and enjoy good food and drinks with their friends.
RGB has many tables at their establishment that make it easy for groups to sit and spend time chatting or playing board games, among many things.
Come to the Mural Street to appreciate Art on the Hongdae Streets
On the streets of Hongdae, the construction sites and metal walls, and everything else in between have all been painted vibrantly in the colors of the rainbow. This will lift your experience to a more elevated feeling seeing all of this beautiful art. You will feel the need to appreciate the smashing graffiti on the walls on the Mural Streets. You will also get to see a very interesting thing here and that is the presence of many artists. They will be present often in groups admiring the work here but also creating art here as well. You will get to see the creative message they are delivering to the rest of the world in person. The whole place is extremely scenic and beautiful for photography as well. There are some highly exceptional spots for clicking some of the most perfect Instagram snaps. This is the place known for where people actually start to fall in love with Hongdae, because of the human connections and the mesmerizing Art.
Address – 360-28 Seogyo-dong, Mapo-gu, Seoul, South Korea
Directions – 1. Take subway to Hongik Station Line 2 Exit 9
2. Walk Straight of the exit until you find a traffic light and turn left
3. Walk up the hill until you find the entrance of Hongik University
Walk around the Hongik University Street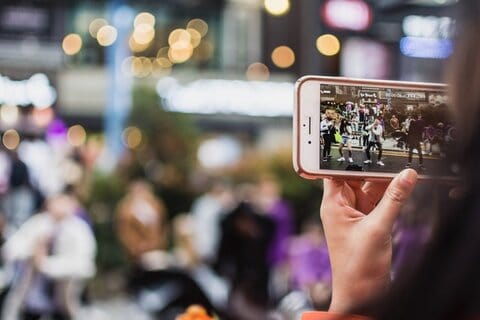 This is definitely the most bright and lively place in Hongdae. You will love visiting here because of the freshness and vibrancy of the place. The crowds of the youngsters bring about a cool vibe of their own that will make the experience full of interest. The streets are almost always full as they are filled with the youngsters wanting to go to the clubs, shops, and cafes every time of the day. As this is a University street, it is a given that the eateries and shops are much cheaper than they would be in other places. There are many cute and trendy budget-friendly cafes, bars and shopping places. You can purchase cool and trendy fashion items and accessories for yourself at a convenient cost. The fashion items here will always be on top of trends and available to you at a good price with many options available too. You can also enjoy the most scrumptious meals here as you will get to know that students here have a great time eating tasty foods. The vibrant and memorable ambiance of the place will leave a lasting impression on you, always inviting you back.
Some other things you can do when in Hongdae are listed below:
Enjoy the affordable and delicious meals from Hakata Bunko and Monster Pizza.
Watch the street performances and be amazed at the talent in Hongdae.
Visit the Love Museum.
Walk around the Gyeongui Line Forest for a refreshing and relaxing walk. This is the perfect spot on Hongdae when you have plans for a picnic or a simple family gathering even.
Enjoy the fishing experience inside the fishing cafes in Hongdae. This must be a new experience and will be very enjoyable for you.
Enroll yourself in the ceramic classes in Hongdae to learn how to make your own pottery of various kinds. You will be then able to make your very own customized rings, necklaces and other forms of accessories. You can even make toys and mugs as well. It's all up to you but learning a skill in Hongdae will make you cherish the place and memories of it forever.
Hongdae is a unique, fun, and artistic neighborhood in Seoul. It's definitely one of the must-visit places in the whole city. As this list can attest, there are many things to see and do. You'll never be bored if you visit Hongdae!
IVK's Top Picks – Day Tours, Tickets, and Travel Activities
Seasonal Picks!😍