Why Korean Shoe Online Shopping for Men is so convenient?
Men in Korea have such a profound and classic fashion sense. They are winning at knowing best about looking well-dressed head to toe and dashing. They know what is in the trends currently and what is not. In Korea, men are known to be keeping up with the latest trends. Now they are known for this fashion ability worldwide. K-fashion is known to be the heart of inspiration for people all over the world. They are praised for their styles and are inspiring many all over the world. It's because of their keen fashion sense. Fashion cannot be complete without having the perfect shoe to accompany the outfit. But not to worry, Korean shoe online shopping for men is available not only in Korea but globally. If you are a woman, you can find your K-fashion shoe for women here.
This has been a great year for Korean men's fashion, many new fashion trends were seen on the runways and have brought up new inspirations. They encompass the bold and innovative energy, which really does take a whole outfit to the next level. Also, they love trying out new trends and have no rules set in stone when it comes to fashion for men. A treat and a fun way to explore one's own unique style. They do not have a rule book of dos and don'ts one must follow. That is an amazing way of finding out and trying out new trends? This makes Korean men's fashion original and avant-garde.
Korean Men Shoes
Speaking of men's fashion particularly, their shoe game is exceptionally outstanding. They have largely incorporated big trends into what is considered to be a good style for men. Their shoes are not just popular in Korea, but what the rest of the world sees in their magazines and K-fashion scene, is just inspiring. After getting inspired, one seeks out an attempt to acquire information about what shoes do Korean men wear the most and where can one get them.
For that reason, this article is designed to guide you perfectly about the men's Korean shoes and Korean shoe brands in good detail. You will be guided about their trends, which K-pop idols have worn their clothes, their price ranges, and their shipping rules about where they ship to or not. So buckle up, and get ready to dress your best in Korean shoe online shopping for men.
Listed below are Korean men's shoe trends that you can follow for creating looks inspired by Korean men's fashion. These are the most well-worn trends and styles of shoes by Korean men. These are the most top trends, do take notes and you will be ready to shop as you'll know what to shop for!
Types of Men Shoes
Pointed Boots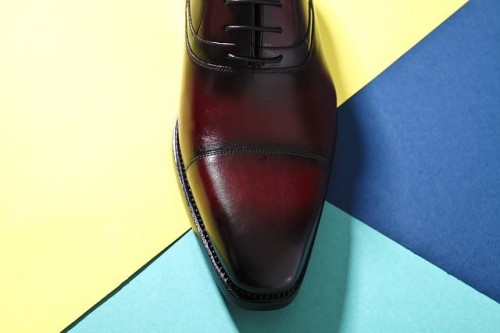 When it comes to Korean boots, this trend catches the eye pretty much instantly. In terms of shoes, a classic style of shoes never goes out. It is timeless and has been popular for quite some time. It keeps an outfit together very well. These boots look stylish with a good suit and even casual suits as well. It is worn by men in Korea more than any other style of boots. K-pop idols are even a fan of this trend and are seen in this trend all too often.
White Sneakers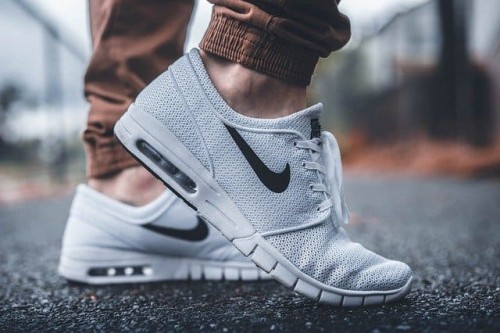 Ever wonder how Korean men can look so effortlessly chic on a day-to-day basis? It's all because of this one trend. It involves wearing sportswear and casual, laid-back items with a few luxury and classic items. For example, a classic button-up paired with a pair of laid-back pants and white sneakers is such a perfect look worn well by Korean men. It has benefits too. Comfortable to wear, and can be worn any time of the day for going anywhere. It also looks well put together while not overdoing anything. It keeps everything in balance.
A Classic Sandal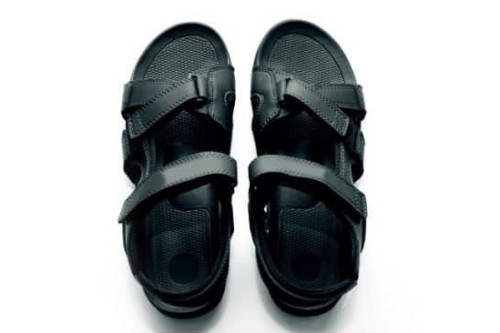 It is true that sandals can often dress down an outfit, but a good and well-kept pair cannot fail anyone. Korean men know this fact and are often seen with a good pair for the summer season. It just takes one to know what a good pair of sandals is and where to buy them. Read further to know more about which stores can have the perfect pair of sandals for you.
Loafers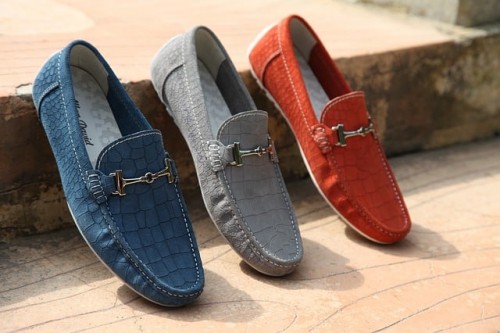 A classic pair of loafers will always help on the occasions of dressing casually, or even formally. They are always reliable and comfortable, one can easily count on them. Look great with a pair of sweatshirts and fitted jeans, just to add to how easy it can be to dress them up. They take such a simple outfit to another level, which is what attracts Korean men to turn to it. They have thus inspired many all around the world to look for the perfect pair for themselves.
Now that you know exactly what kind of shoes to look for, let' see where you can purchase them. Also, who knows, you might just find a new style of shoes not listed in this list of trends.
Top Korean Men Shoe Brands

This is a great brand for purchasing any sort of sportswear shoes or sneakers for men. They have amazing quality and will last you forever. They offer international shipping so you can get your favorite pair of shoes delivered to you anywhere. 
Their shoes are super affordable considering their high quality. You get to add awesome shoes to your wardrobe for a price as low as $50 and above as well. They have a huge collection up on their website, and you will be sure to find your perfect pair of shoes there. 
As we talked about the white sneakers in the trends section earlier, you can find many options up here so definitely visit their website.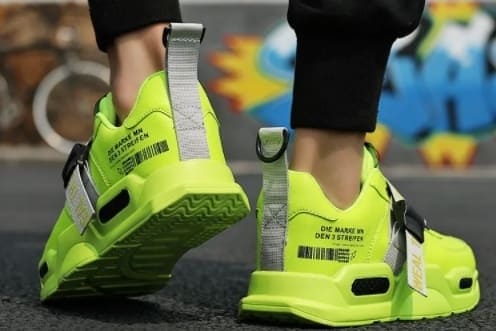 YesStyle offers such a great collection of fashion items for men, it is truly amazing. It is truly a great platform to buy shoes for men. They have every different style of shoes up on their site. You can buy affordable shoes even at $20 that will be of outstanding quality. They do offer international shipping to selected countries, so make sure to check whether they deliver to where you live or not.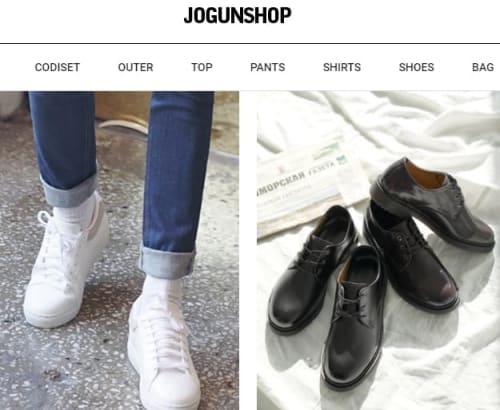 Creating comfortable and classic fashion pieces for men, they are known to be a frequented stop for Korean men. They have an amazing collection of boots and every other shoe style, a perfect place to shop for shoes just as Korean men do. Their prices are extremely affordable for the high standard quality they provide, starting at below $60 and above. They provide international shipping for overseas customers which is great.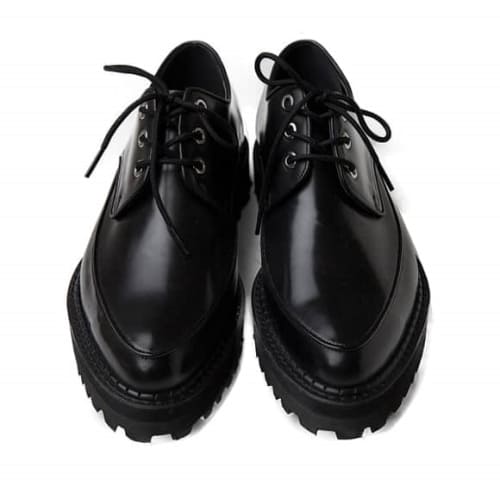 A very well-known Korean fashion brand, Kooding, excels in providing great fashion shoes for men under $100 and $50 as well. They have extremely nice clothing that Korean men incorporate into daily wear, easing your task of dressing like them even more. Also, they offer international shipping for the convenience of overseas customers. They have every style of shoe at your disposal, you will be able to find your perfect pair here for sure.

An online Korean fashion store, well renowned amongst Korean men for grabbing a good pair of shoes at an affordable price. They have so many categories for men's shoes up on their website so you can choose what you want with ease. They have so many great pairs of sandals to choose from at $20 and more. Their selections are comfortable and trendy. They offer worldwide shipping so that you have the convenience of getting the best pair of shoes anywhere in the world.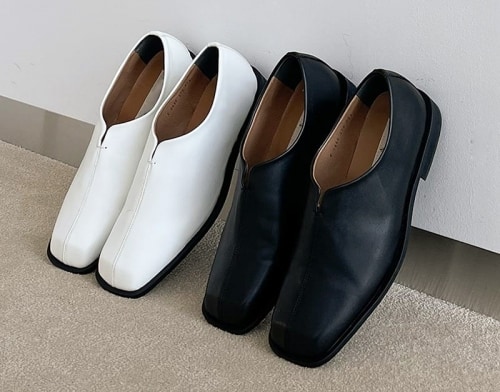 They are known to have the most authentic Korean-style shoes for you to truly have the best Korean-style men's shoes. They have a large collection of classic sandals, sneakers perfect for everyday wear, dashing loafers for a party and so many more. You'll find the perfect Korean-style shoe here for any occasion. They offer nationwide shipping within Korea for domestic customers. Their prices are also super affordable considering their beautiful designs and high quality.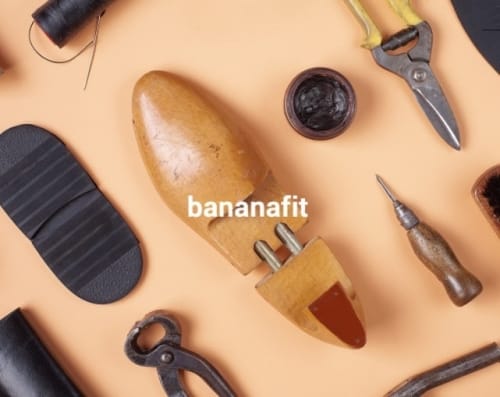 A classy brand providing classy shoes for men. They have some of the most gorgeous boots a man can ever imagine. Of course, inspired by the trendy Korean men's shoe styles. Emphasis on the Urban Heritage with their timeless designs perfect for the urban life. With a keen understanding of the past fashion and today. Enabling them to make the perfect designs of shoes for the future and present. They provide shoes with a classic heritage along with a contemporary vision. 
Providing domestic shipping within Korea. They are a high-class, luxury brand of shoes for men of style. They are on the higher end considering the price point. But they are a top stop for Korean men for purchasing shoes that last a lifetime.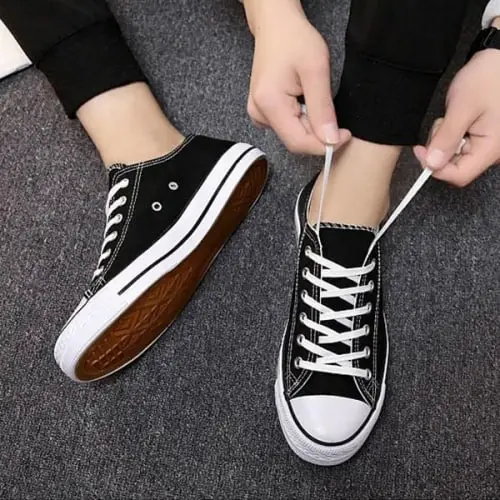 A Korean fashion brand that provides quality shoes to men. They offer domestic shipping and have reasonable shoes for around $50 and above. They have really chic and classy oxford shoes and sneakers so definitely check them out.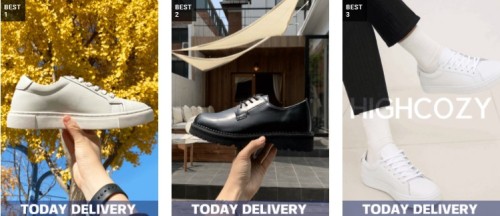 They currently have a winter sale going on offering 82% off on many items. They have super affordable shoes for men. This is therefore a great opportunity to grab a perfect paid at a good deal. They offer domestic shipping. They usually have shoes around below $50 and above.

A Korean brand with a great collection of classic Korean-style men's shoes. They have affordable shoes below $50 and above and offer domestic shipping within Korea.
The top stores for Korean shoe online shopping for men have versatile styles, prices, and shipping. But all have one thing in common: for you to look your best and be your best.
You may also like: