Last Updated on April 3, 2022
Best way to Dress like a K-pop Idol
Over a course of decades, K-pop has emerged to achieve a profound impact on the hearts of millions all over the world. It still to this very day, keeps growing bigger and playing louder in the hearts of fans everywhere. An entirely different world from other pop music scenes. It takes for a K-pop idol to appeal to the fanbase by looking a certain way, which is true. With that look, they are perceived as ideal and perfect to everyone who loves them and their work. Therefore, it is safe to propose the fact that the fans want to dress up and look like their favorite K-pop idols. K-pop groups and artists managements have a heavy reliance on appearances as that is what attracts the audience's attention at first. They put an extreme amount of effort into looks to achieve what we see, and it, in turn, looks absolutely amazing. Here you will see the best Kpop idol outfits and trends.
K-pop idols are different from other pop artists because they have a very distinct style and identity on and off stage. They are popular for never being afraid of trying out over-the-top hair colors or fashion trends like neon colors. This is another reason why they have a large fanbase, it's because they instill a courageous emotion into their fanbase to be experimental and confident about their style. As a result, one wants to dress up like the K-pop idols, whether it's a simple or extravagant look, they rock it and everyone knows it.
This article will positively guide you in every perspective of what it takes to dress like K-pop stars. From where to begin, inspirational photos, trends, brands, etc. So buckle up and get ready to look like your favorite K-pop idol now!
Dress like a Male K-pop Idol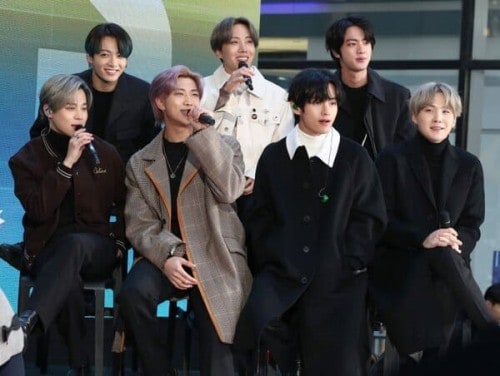 The men in the K-pop industry have every guy adoring their style. They make sure to look aesthetic and chic even off stage. Try and have a look at some airport photos of male K-pop idols, they always look simple and put together, or dressed up and ideal. For example, BTS and EXO are always at the top of their game everywhere, and that's just two groups. They take extra steps to look the way they do. They provide many K-pop fashion trends that are super easy to follow. To dress like a male K-pop idol, follow the tips listed below.
Focus on a concept
Looking at male K-pop idols, we see that each one has a defining aspect in their clothing. They believe in the perspective of creating looks that identify with who they are. Therefore, you should try and throw on a bunch of different items to see where things go. If that doesn't work, keep experimenting by seeing if a certain theme would rather apply to you more. For example, you can go for a geeky theme, and geeky outfits can be your defining vision. You can also go for a dashing theme, wear outfits that are more daring can be worn. Every outfit of any theme you choose would have a clear-cut definition as the focal point. For example, a leather jacket is indicative of a biker / edgy look.
Layer it all up
Looking at K-pop outfits, male idols are often seen layering up their looks for comfortable and chic apparel. This is such an aesthetic look and trend that inhabits K-pop idol fashion.
Mix things up
Try to mix and match outfits by incorporating items from a different genre of clothes. You can try wearing a comfortable sweater with basketball shorts or sweatpants to achieve looks in this genre. This will allow you to experiment like K-pop male idols do and dress more like them.
K-pop Idol Fashion Trends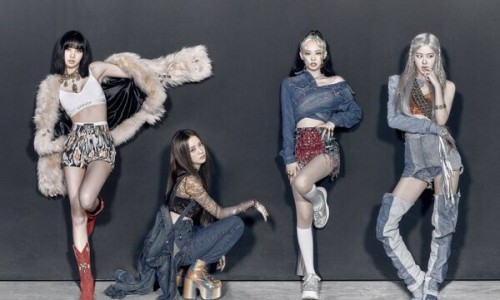 K-pop fashion trends are super easy to follow and you can easily incorporate a few new items in your wardrobe as well. Let's have a look at some of the most popular K-pop idol fashion trends below.
Fur Jackets
Fur Jackets have packed the scene this season and idols are looking great rocking them. The key point that you need to keep in mind is that the jacket must have been environmentally friendly. It must have fake fur so as to not harm anyone in the process of fashion. Secondly, it must match the rest of your outfit to really look as beautiful as the K-pop idols are seen to make it.
Denim outerwear
Denim always makes a comeback in the K-pop idol fashion trends. It is such a classic trend for jackets that it goes with pretty much anything, making it super easy to style. See here how these stars wear the denim trend while keeping the outfit wearable and chic.
Pointed Shoes
One of the trends for footwear that seems to be consistent in both male and female K-pop idols is pointed boots or pointed oxford style shoes. The style is rather comfortable and looks amazing with any look, to be honest. These shoes are also worn with K-pop stage outfits as well. See how these idols have styled the trend below.
Oversized Clothing
One feature of K-pop clothes in some trends is oversized items. This seems to be a running trend for both male and female K-pop idol fashion. This trend is an embodiment of comfortable clothes and a chic style. It can be effortless and looks well put together at the same time. The key element is to wear this trend with a certain kind of balance. Oversized items should be paired with a fitted item in an outfit to keep the look balanced and put together. See how these K-pop idols perfected the look below.
Places to Buy Kpop Idol Outfits
After seeing all of that inspiration and trends that you can follow to dress like a K-pop idol, it's finally time to get introduced to brands loved by K-pop idols for fashion and accessories. This way, you can dress just like them! These brands along with their price ranges, shipping information and types of items they have are all described below. here are the best places to buy Kpop Idol outfits.
Idol's Fashion

They have K-pop fashion items, K-fashion items, K-pop merchandise, and K-Drama merchandise as well. Also, an online store with items from Korea and China. Not to mention, they ship worldwide and are one of the best platforms to get any Kpop idol outfits and fashion items. They have an extensive collection of items that will help you get everything you need to dress like a k-pop idol. Their products are super affordable with so many clothes for under $20 and above. 
Definitely check their website out to get yourself amazing K-pop fashion clothes.
Coko Dive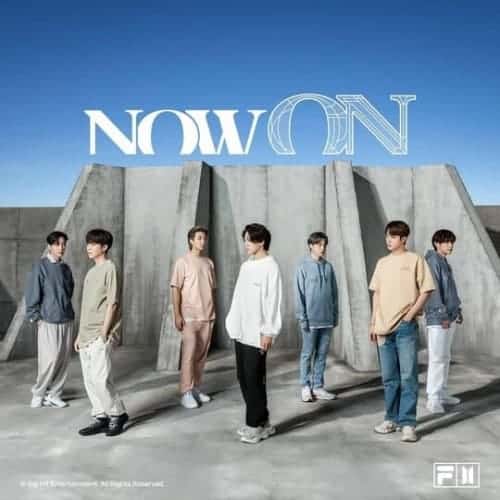 Based in South Korea, Coko Dive have all of your K-pop needs sorted out! Also, they have a worldwide shipping service to deliver your items anywhere in the world. They sell K-pop albums, K-pop merchandise, BT21 products, Fashion and Beauty items of K-pop idols, and more! They have many BTS collections such as BTS x FILA and more. Their price ranges are really affordable so definitely visit their website for shopping.
Kolon Mall
An online store which is known for where many K-pop idols shop, is Kolon Mall. Also, they offer worldwide shipping. They have extremely luxurious items at great reasonable prices. They are known to have many great Kpop idol outfits for girls.
GVG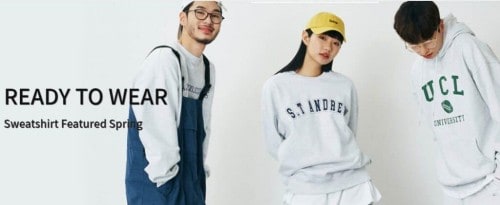 GVG store has a wide range of products available one of which you can easily create the perfect K-pop idol-inspired look. They have their signature style parka jackets, classic boots, chino pants, hoodies and so much more! They offer worldwide shipping and have super affordable products. You should hurry up and get on their website to start dressing like your favorite K-pop idol now.
StyleNanda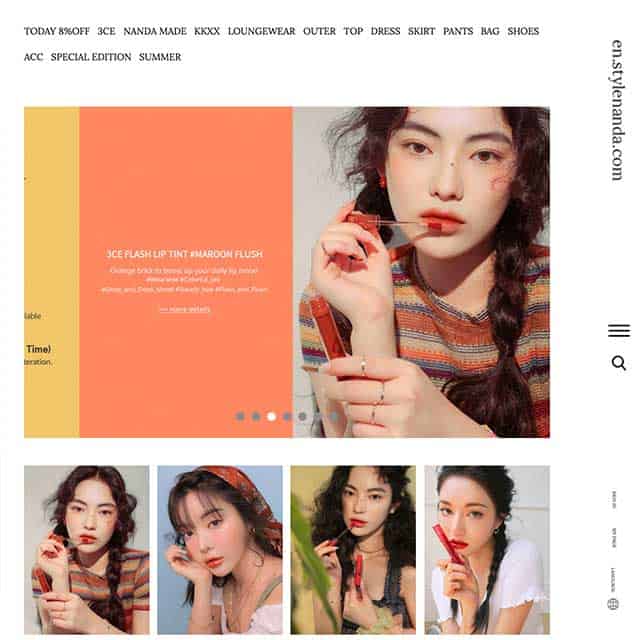 The brand itself was launched back in the year 2005. It is a widely popular platform for women's fashion items and beauty items as well. They are popular in Korea as well as all over the world. In a few years after their launch as a fashion store, they launched a beauty brand called 3CE or 3 Concept Eyes. This brand is wildly popular amongst K-pop stars as the model for their endorsements a lot. Their shoes are what you must look at when you visit their website. They are extremely high-quality shoes for such a reasonable price that you will definitely ask yourself "isn't it an amazing offer?". K-pop idols shop here for fashion items as well.
They have worldwide shipping so you can have this great experience anywhere in the world.
MIXXMIX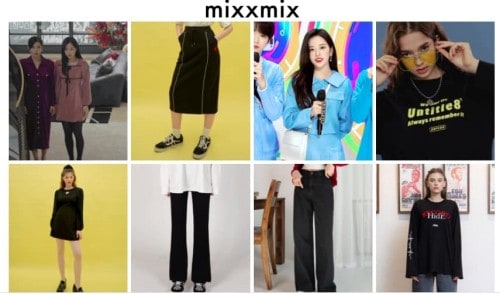 Such a chic and trendy store for K-pop style clothes for girls. Known for their witty styles and are thus favored by many K-pop idols and girls all over the world. Mixxmix has extremely affordable fashion pieces that are also super trendy. Also, provide worldwide shipping. Every K-pop fashion fan must visit their website and shop here.
YesStyle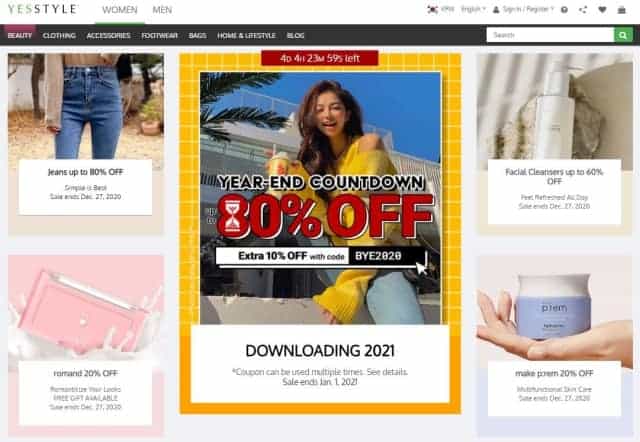 YesStyle is an online store offering every item of the fashion category for you. They have items from every style the K-pop idols wear, super helpful for you. Also, an amazing collection of shoes of all kinds so you can easily find one that you have seen a K-pop idol sporting. Not to mention, also international shipping. Their price ranges are super affordable for such great items. A must-visit website for all your K-pop fashion needs!
You may also like:
IVK's Top Picks – Day Tours, Tickets, and Travel Activities
Seasonal Picks!😍