Korean Fashion has skyrocketed globally. The fashion-forward trends are easy to wear yet interesting to the eye. As Korean fashion fame rose, so did the attention of Korean male models. These models work hard in making the brands that they wear shine through. From having a strict diet to making workouts a daily routine, these top 10 Korean male models have made Korea Asia's top country for fashion models. You'll see why here 🙂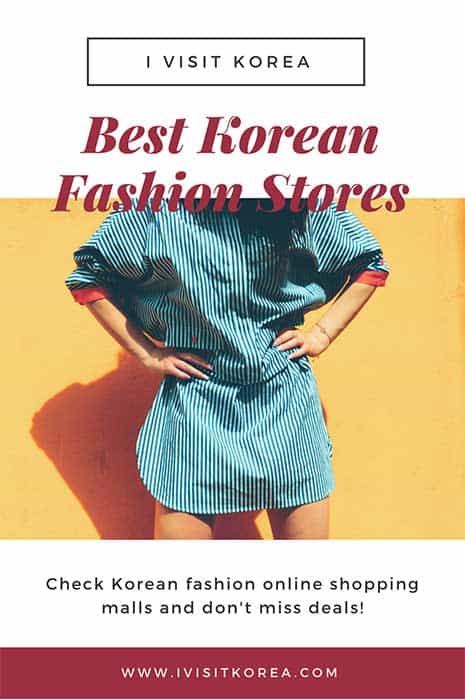 Top 10 Korean Male Models on Instagram
Lee Soo Hyuk (이수혁)
 

 

 

View this post on Instagram

 

 
Born: May 31, 1988
Instagram: leesoohyuk
Followers: 1.8 m
Interests: likes action movies like Leon(1994), Fight Club (1999)
Debuted: 2006 in designer Jung Wook-jun's fashion show
Modeled for: GQ, harpers bazaar Korea, Calvin Klein, Elle, Polo Ralph Lauren, Esquire, Balenciaga, Bulgari, Vogue, Adidas, Anthony Vaccarello, Zegna
Lee Soo Hyuk has had a wide range of experience in modeling and acting. He has reached the top of his career in 2020 as he stars in KBS's mystery romance drama called "Born Again." Also, he appears as a regular member on the variety show "Like Likes Like" or in Korean "KiriKiri." Soo Hyuk has been modeling for over 15 years and has gained awards for the best new model in 2007, best dressed in 2008 and 2014, and the best new actor in 2015.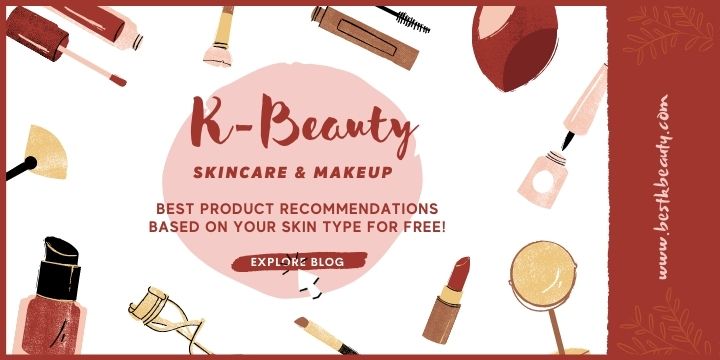 Sung Jin Park (박성진)
Born: September 3, 1990
Instagram: teriyakipapi
Followers: 93.3 K
Interests: making handcrafted gold jewelry, dog adoptions, boxing, rapping
Debuted: had first NY fashion week in 2012 when he was 22 years old
Modeled for: Hermes, Bottega Veneta, Uniqlo, Calvin Klein New York, Marc by Marc Jacobs, Tommy Hilfiger, Kenzo, Vivienne Westwood, Z. Zegna, Mugler, Viktor and Rolf, 3.1 Phillip Lim, Diesel Black Gold, DKNY, Iceberg, Paul Smith, Kenneth Cole, and etc.
Sung Jin Park is recorded as doing one of the most fashion shows among Asians. He even has his own statue holding a lion on his shoulder at the Sydney Hermes Store. Especially, he is one of the most famous Asian models who look good with a shaved head. Sung Jin also enjoys singing and rapping. So he often recommends his favorite music on his Instagram page. Showing his soft and romantic side, he often has pictures of his beautiful girlfriend on his page.
Hyuk Jae Yoo (유혁재)
Born: March 22, 1 988
Instagram: jaeyoo88
Followers: private 1,748
Interests: likes eating sweets like chocolate milk, a fan of the NBA, reading thriller novels, and his nickname is Yao Ming
Debuted: signed his first contract in 2010
Modeled for: CK Men, Dolce & Gabbana, Bottega Veneta, Givenchy, John Galliano, Hugo Boss, Tommy Hilfiger, advertised for Moncler, Tiffany & Co, American Eagle, Levi's MaxMara Elegante, Addidas Silver, Nike, Clue Monaco, and more
Hyuk Jae Yoo was first ostracized when immigrated to the US for his small torn eyes, protruding big cheekbones, and ears resembling monkeys. But after getting signed with his first contract in 2010, he started modeling for Tommy Hilfiger, and he later becomes the first Asian to model for Calvin Klein Men. He easily catches your attention for his Asian masculinity. Hyuk Jae is now a worldwide supermodel and enjoys playing baseball, basketball, and swimming in his free time.

Jang KiYong (장기용)
Born: August 7, 1992
Instagram: juanxkui
Followers: 1.5 million
Interests: UFC, hip hop, traveling, hiking, singing ballads like Wheesung's "With Me"
Debut: 2012 S/S Seoul Fashion Week
Modeled for: K Plus Model agency, member of Korean Model Association, Sprite 2019, and more
Jang Kiyong was born in Ulsan, South Korea. He was a country boy dreaming of becoming a model in the big city. He looked up to model Lee Soohyuk who tore up the runaway. Kiyong also majored in modeling and acting at Seokyeong University. He started to model in 2012 and then won the Asian Fashion model award in 2014. He also started to act and his first drama on SBS broadcasting station was called, "It's Okay, That's Love." Now, Kiyong's rising popularity has led him to over 12 dramas, two feature films, 7 awards, and many more.
Kim Won Joong (김원중)
Born: March 31, 1987
Instagram: keemwj
Followers: 334 K
Interests: rummikub, taking pictures, fashion, has clothing line called 87mm, collecting things like stamp, shoes, art books,
Debut: was scouted in 2009 when he returned from the army and working at American Apparel
Modeled for: Prada, Etro, Kenzo, Neil Barrett, Corneliani, Perri Ellis, Rad Hourani, Tommy Hilfiger, and so much more
Kim Won Joong is the first Asian model to walk down the stage for the Prada 2013 S/S collection. After he finished the mandatory military service in South Korea, he started to work for a clothing company called American Apparel. Then, he got scouted by a casting director and started modeling in Korea. He later went to Europe and got signed with I Love Models agency. Luckily, in that same season, he also got chosen to model for Prada's collection. And after that, his fame grew and became one of the top 10 Korean male models. Moreover, Won Joong's dream was to be a fashion designer which was later fulfilled by his own brand called 87mm. Lastly, he is 'sold out' and married to Jiyoung Kwak, also a fashion model.
Noma Han (노마)
Born: June 7, 1990
Instagram: nomahan
Followers: 37.8 K
Interests: tattoos, youtube, fashion, motorcycles
Debut: 2010 signed with Red Management in NY and started walking on NY fashion week
Modeled for: Lanvin, Neil Barrett, Paul Smith, Dries Van Noten, Benetton, Tommy Hilfiger, Richard Chai, Public School, Calvin Klein, Elle, Dolce & Gabbana, and so much more
Noma Han started his modeling career in New York. He is a seasoned model with over 9 years of modeling outside of his home country Korea. Driven for his passion to do what excites him has led him to be a tattoo artist. He gave himself his first tattoo and now has tattooed many clients on his Instagram page. For models interested in getting a tattoo, he recommends thinking twice before getting one. He feels that it can limit your modeling. But if you really want one he says to get it. Noma makes youtube videos about his daily life called Noma Times (노마타임스) and gives trendy advice on fashion.
Jin Park (박경진)
Born: August 17, 1991
Instagram: __jinpark
Followers: 38 K
Interests: photoshoots, videos
Debut: 2015, age 23 found on social media
Modeled for: Emporio Armani, Hermes, Maison Kitsune, Bosideng, Tod's, Munn, and so much more
Jin Park was the first male Asian model ever to strut down the runaway to open Emporio Armani's 2016 S/S fashion show in Milan, Italy. Considered to be late in the modeling scene, he was scouted on his social media site at age 23. He signed with his current agency YGKplus and has been modeling for luxury brands and local Korean brands. With his pale white skin and height of 189 centimeters, he has been appearing in Dries Van Norton, Marnie, and top overseas luxury brand fashion shows.
Tae Eun Bang (방태은)
Born: September 2, 1991
Instagram: b_taeeun
Followers: 149K
Interests: Married to actress Garim Park, has a son, loves fashion
Debut: 2014 S/S Seoul Fashion week
Modeled for: Dolce & Gabana, Fendi, Beyond Closet, Bottega Veneta, Tom Ford, Club Monaco, CYChoi, Nike, and many more
Tae Eun Bang has had an active career modeling for brands in Korea as well as overseas. He has been featured in magazines for Esquire, music videos for Korean singer Bin Zino, and in commercials for CK jeans. Above all, he and his actress wife have a beautiful son and have done charity work like "Save with Story." You can follow his daily life as a dad, husband, and model on his Instagram page.
Juno Song (송준호)
Born:
Instagram: youknowjuno
Followers: 7,411
Interests: writes songs, fashion, styling
Debut: he was scouted while working at a Korean street food shop called "On the Bab," he signed with Esteem which led him to Seoul Fashion week in 2018
Modeled for: Reebok, Chin down, Cosmopolitan, Elle, Gucci, Esquire, kappa, Juun.j, GQ, East Pak, and many more
Juno was born and raised in South Korea but moved to Montreal at age 15. After that, he majored in fashion and production. His goal wasn't to be a model but was scouted while working at a Korean restaurant in Montreal. Especially, his unique look and charismatic face makes you look at the clothes he wears twice. Juno's look matches well with high fashion brands and has been loved by designers in Korea and luxury brands.
Tae Min Park (박태민)
Born: December 5th, 1993 in Busan
Instagram: txxmini
Followers: 88.7 K
Interests: traveling, ocean
Debut: 2016 S/S Seoul Fashion week
Modeled for: Prada, Dior, Calvin Klein, Isabel Marant, Michael Kors, Tom Ford, Azzaro Haute Couture, Louis Vuitton, Versace, and many more
Tae Min Park's long hair, sharp face, and hollow cheeks have attracted many luxury brands. He worked with top luxury brands in Europe and was also featured in his solo commercial as an Asian model for Isabel Morant's line. His popularity is rising as he was featured on the front page of the 2020 Dazed magazine.
To sum up, these Top 10 Korean male models are being sought throughout the world. Their charismatic look and determination have caught the attention of world-famous designers. They have studied and worked hard to make the clothes they wear to be fully expressed. These top 10 Korean male models on Instagram will sure be worth following.
You may also like: