If you are looking for a romantic place to visit near Seoul, I'd like to recommend the small and peaceful Nami Island. Because there are a lot of nearby attractions, you may be able to make a great 1-day Seoul vicinity tour itinerary. Then let's find out how to get there and what to do in Nami Island.

'Nami' is an island in the North Han River with a total area of about 462,000 square meters. Originally, the island was only a small hill, but it became a real island with the construction of the Cheongpyeong Dam.
It's famous for its forest road with a white birch tree path, a pine tree path, a metasequoia path, and entertainment areas with various Korean restaurants. Additionally, it was a featured filming location for the famous TV show Winter Sonata. It is one of the best places to visit near Seoul.
Compare 1-day tours for Nami Island and nearby attractions!
These are top-rated tours operated by reliable world-famous tour agents.
[Island + Nearby attractions (Petite France / Garden of Morning Calm) ]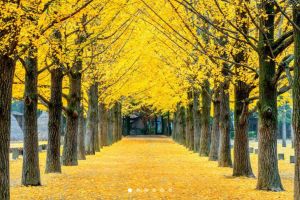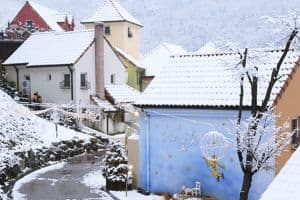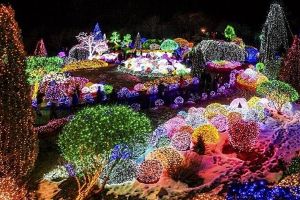 [TRAZY] Seoul Vicinity: Island and Garden of Morning Calm
Located just outside of Seoul, Nami Island and Garden of Morning Calm are 2 perfect destinations to get away from the busy streets and spend a tranquil day enjoying the spectacular scenery.
★ over 4.5 (135 Reviews) | Eng | 9 Hours | ₩49,900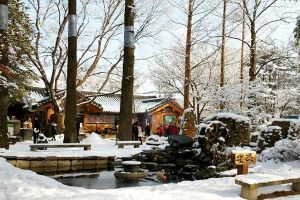 [TRAZY] Island and Petite France in 1 Day
With this Nami Island & Petite France package, you can enjoy both of the most popular suburbs destinations in Korea without having to worry about confusing multiple transfers.
★ over 4.5 (442 Reviews) | Eng | 9 Hrs | ₩37,900
[Island + Nearby attractions (Petite France / Garden of Morning Calm / Gangchon Rail Bike) ]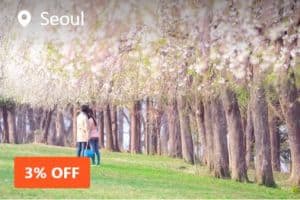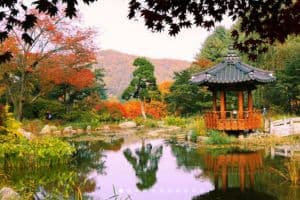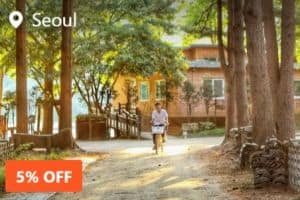 [Island + Amusement Park (Lotte World / Everland) ]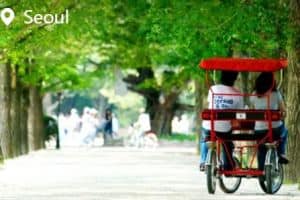 [KLOOK] Island & Lotte World / Lotte World Tower One Day Trip
Go on an adventure and travel to South Korea's top attractions, Nami Island and Lotte World or Lotte World Tower in one day!
★ over 4.7 (6 Reviews) | Eng / Chi / Kor | 12 Hours | ₩68,000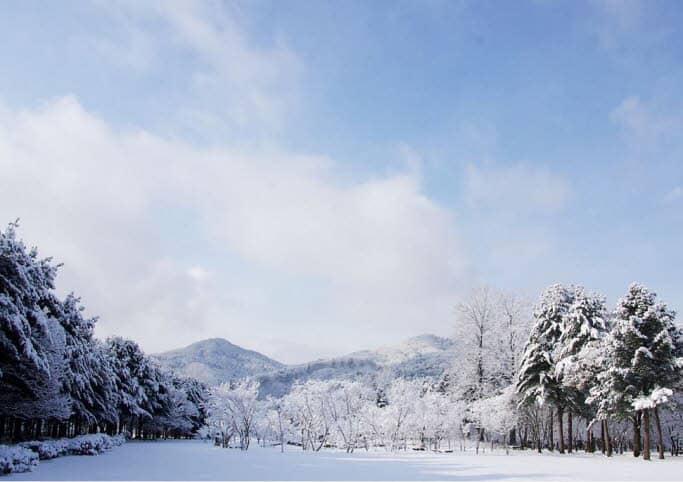 [TRAZY] Island + Everland 1 Day Tour
How would you like if you can visit the most iconic island near Seoul and Korea's largest theme park in 1 day?
★ over 4.9 (10 Reviews) | – | 14 Hours | ₩88,200
[ Island + Ski Resort ]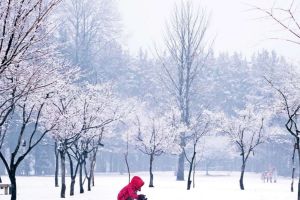 [GetYourGuide] Island & Ski, Snowboarding, and Snow Sled Tour
Explore Nami Island's winter wonderland with beautiful nature and select your favorite winter sports at Korea's most popular ski resort where you can enjoy skiing, snowboarding, and snow sled.
★ 4.7 (6 Reviews) | Eng / Chi / Kor | 11 Hrs | ₩61,502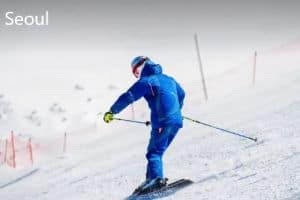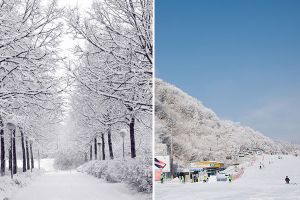 [ Island + Mt. Seorak ]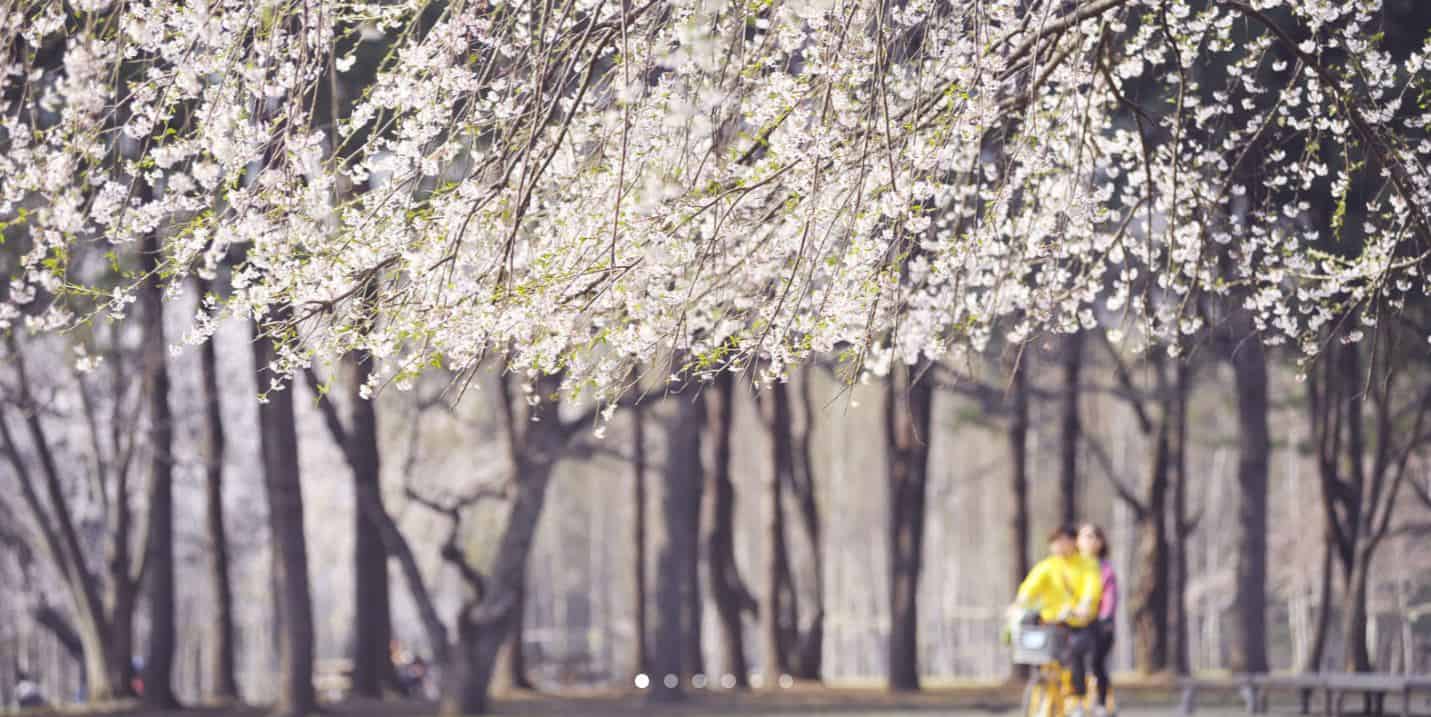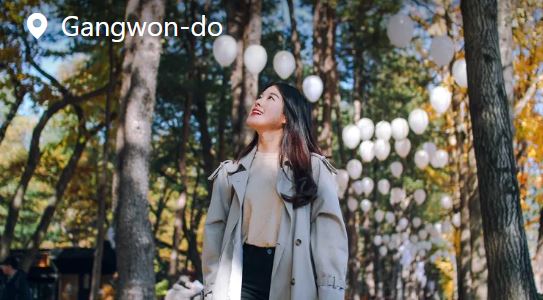 How To Go & What To Do in Nami Island
How To Get There
The ITX train Cheongchun (Cheongryangri to Chuncheon) is the best way to visit the Island.  It takes less than an hour to get to Gapyeong station. You can get on the ITX Cheongchun train at Yongsan, Wangshimni, and Cheongryangri stations. The fare is 5,900 KRW each way and I recommend you purchase tickets online for the round trip before you leave.
After you buy a train ticket, take the right train on the platform towards your destination of 'Gapyeong' station (the island is in Gapyeong-gun).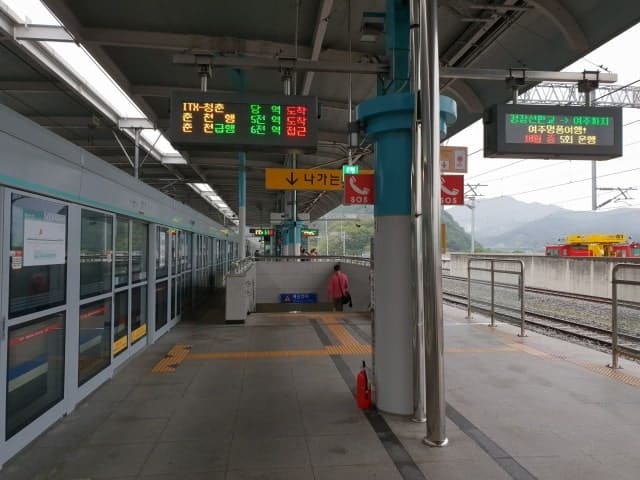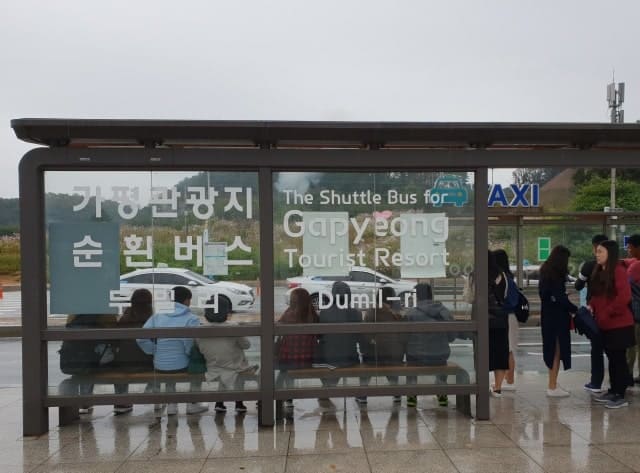 Now you have to take a bus(No. 33-5, 33-36) or taxi to go to the wharf for the island.  The bus fare is about a dollar and the taxi fare is around $4.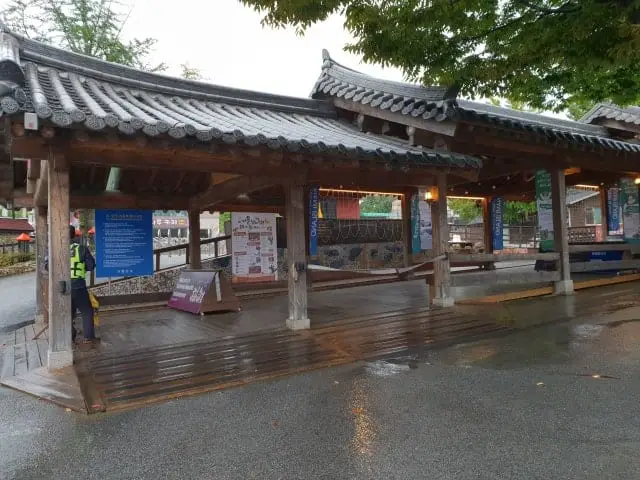 If you get off the bus or taxi at the island ferry wharf, go to the ticket office.  The ferry costs 13,000 KRW per person.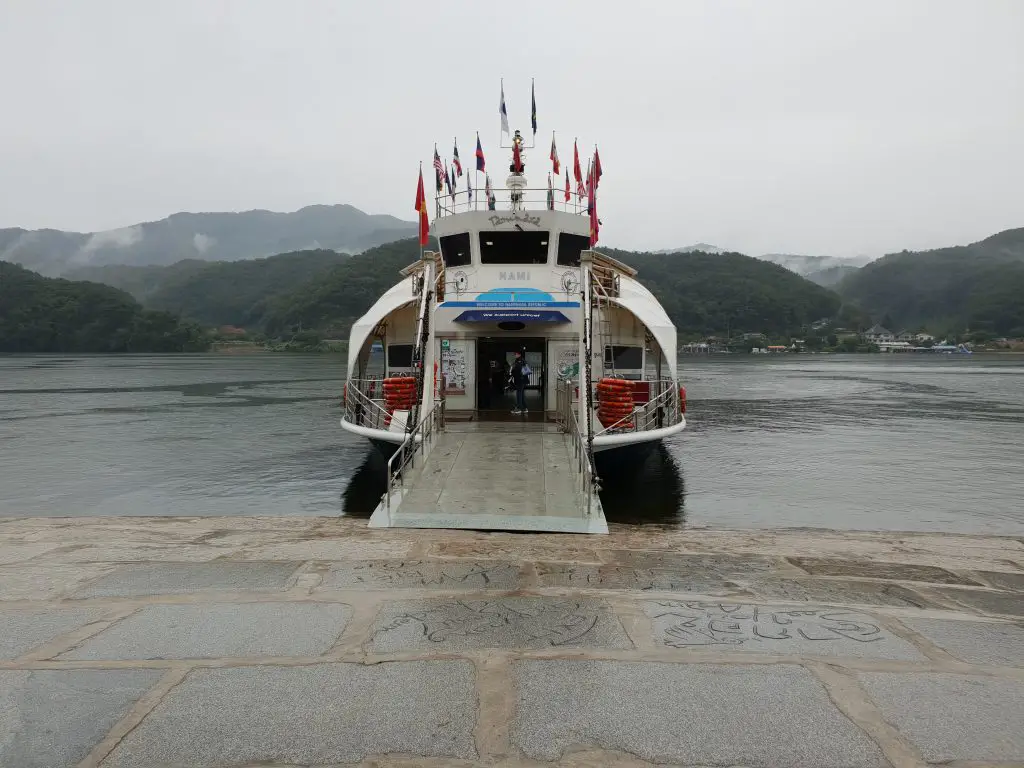 Otherwise, you can take a Zip-line to fly to the island across the river.  If you are the kind of person who enjoys the excitement, I definitely recommend you take this adventure.  The fare is 40,000 KRW per person.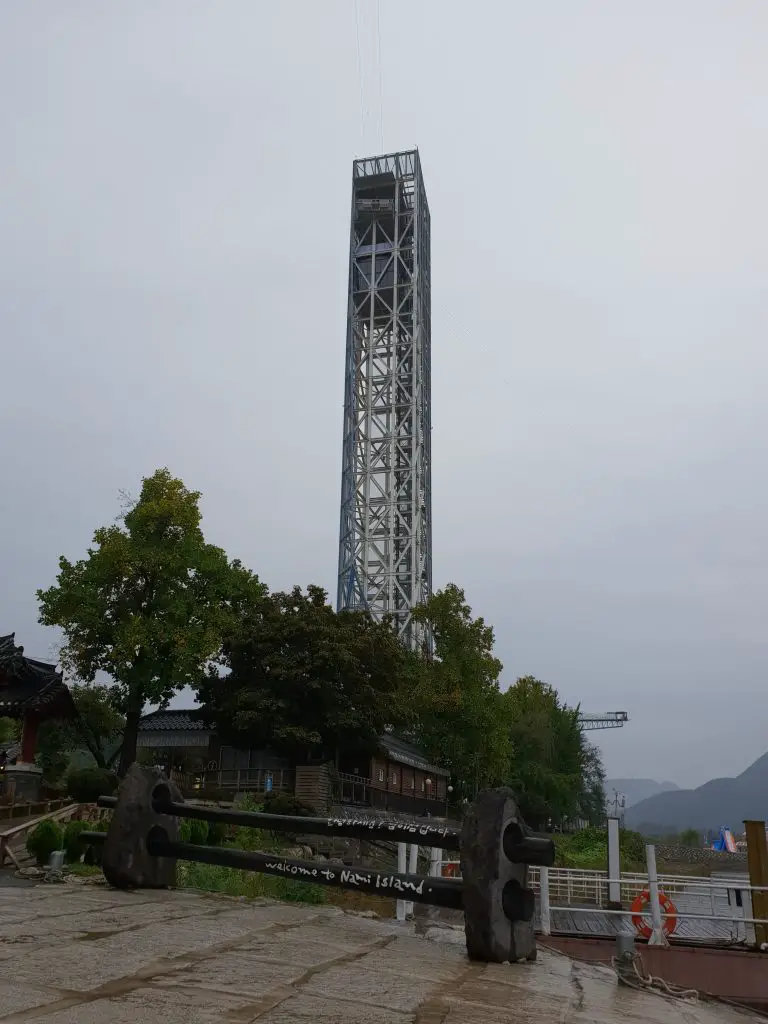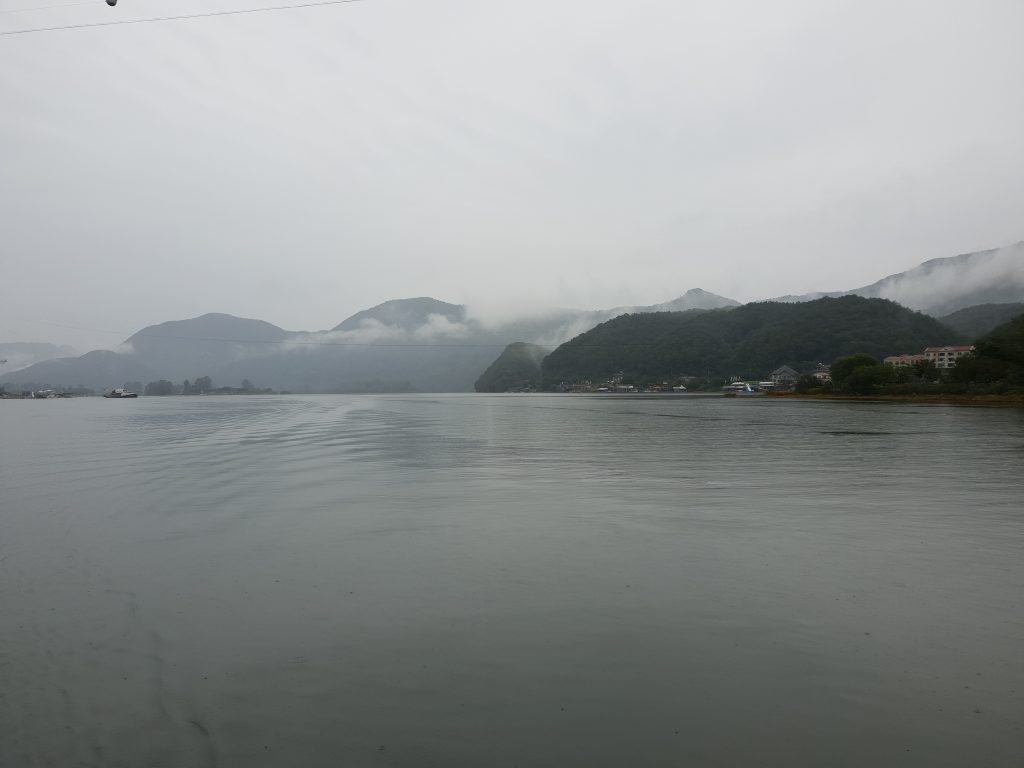 At last, you have arrived! 🙂
Other Options
If you are not familiar with the Korean public transportation system or would like to get a discount, I recommend you purchase transportation tickets before you leave or take a day tour package on the tour website. We made a tour program list operated by global agents so that you can easily compare the tour programs and fares.
best agents options for your day tour packages and ticket sellers for Nami Island and nearby attractions so that you can easily compare the programs and fares.
What To Do in Nami Island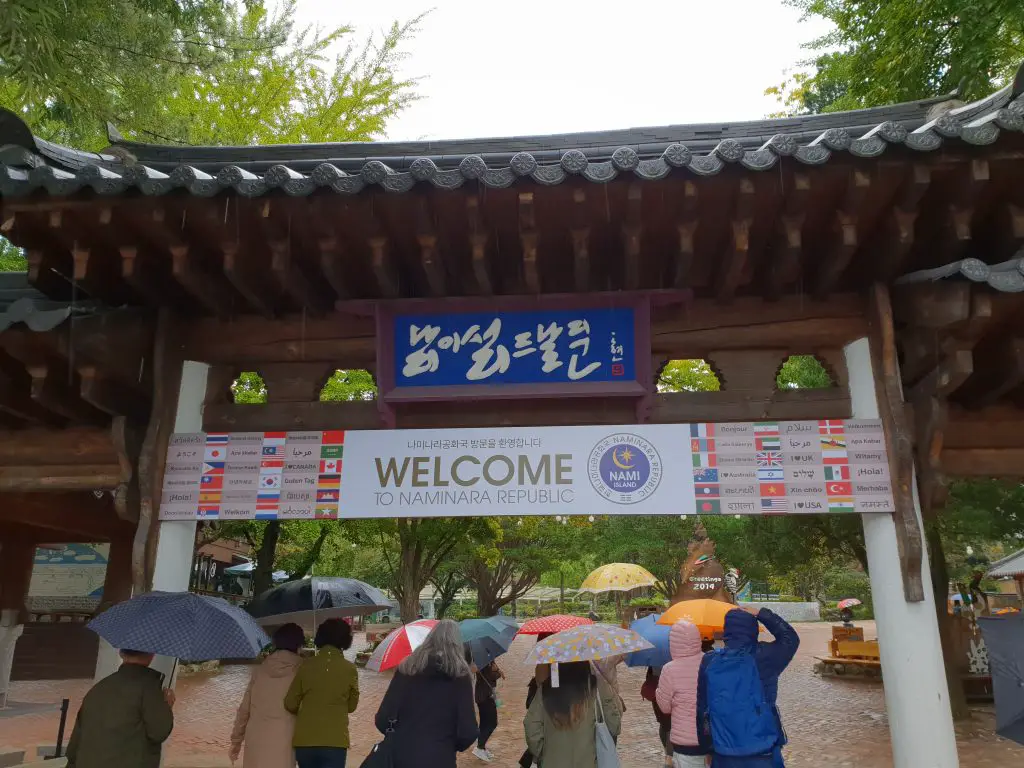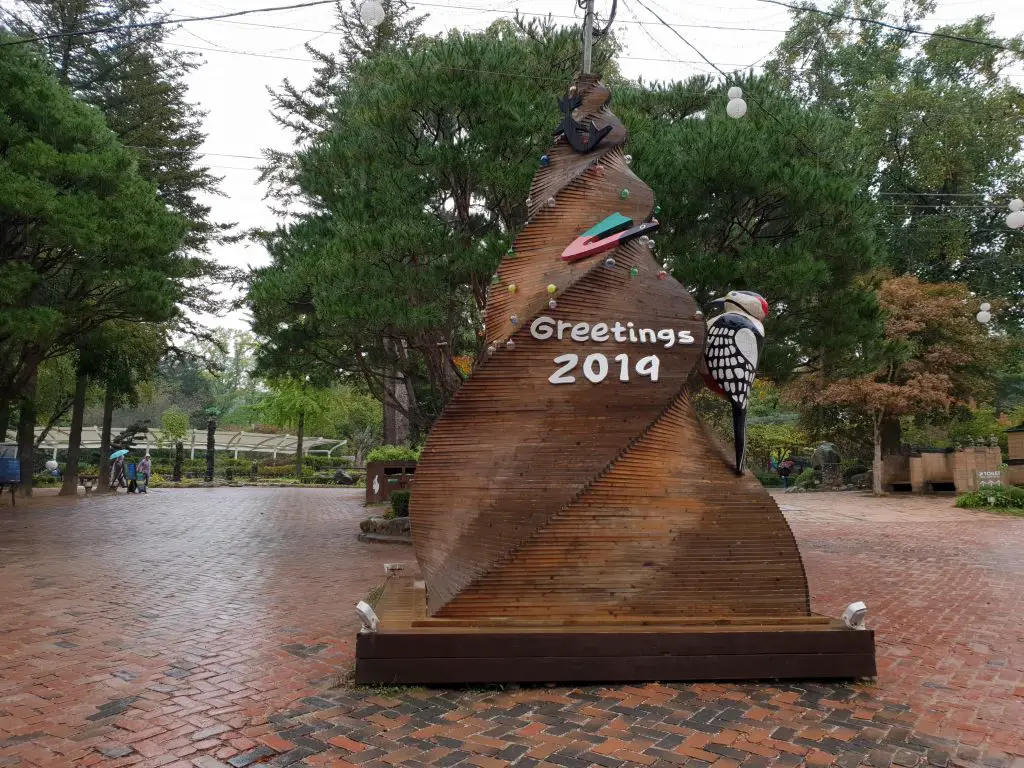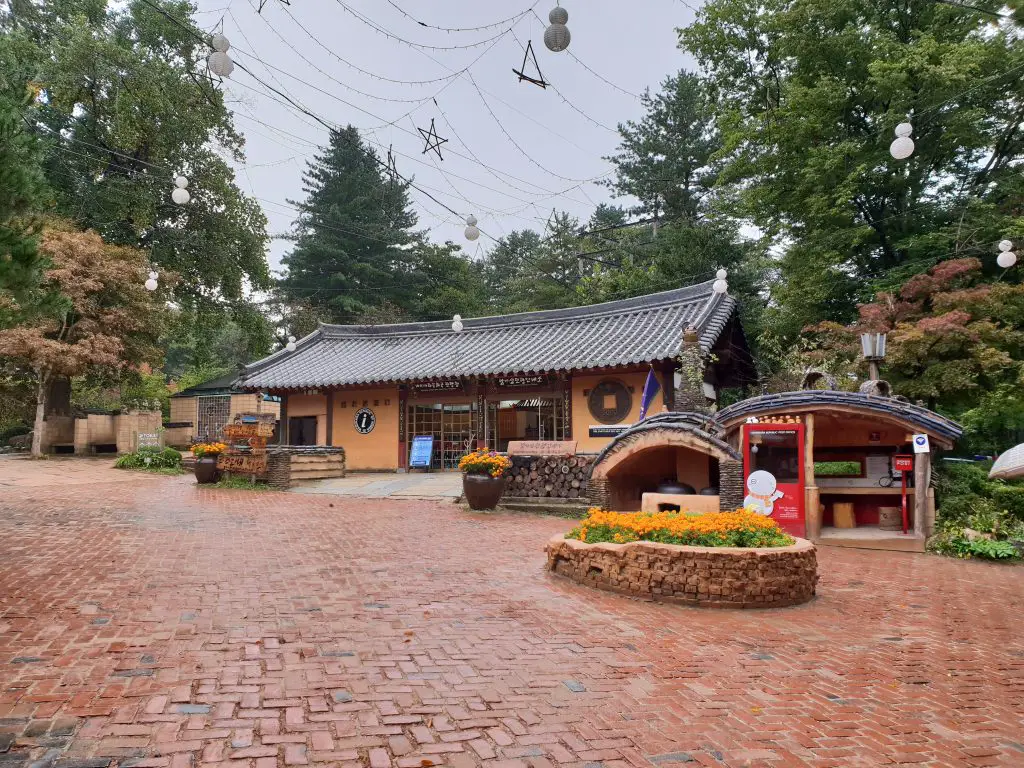 Things To See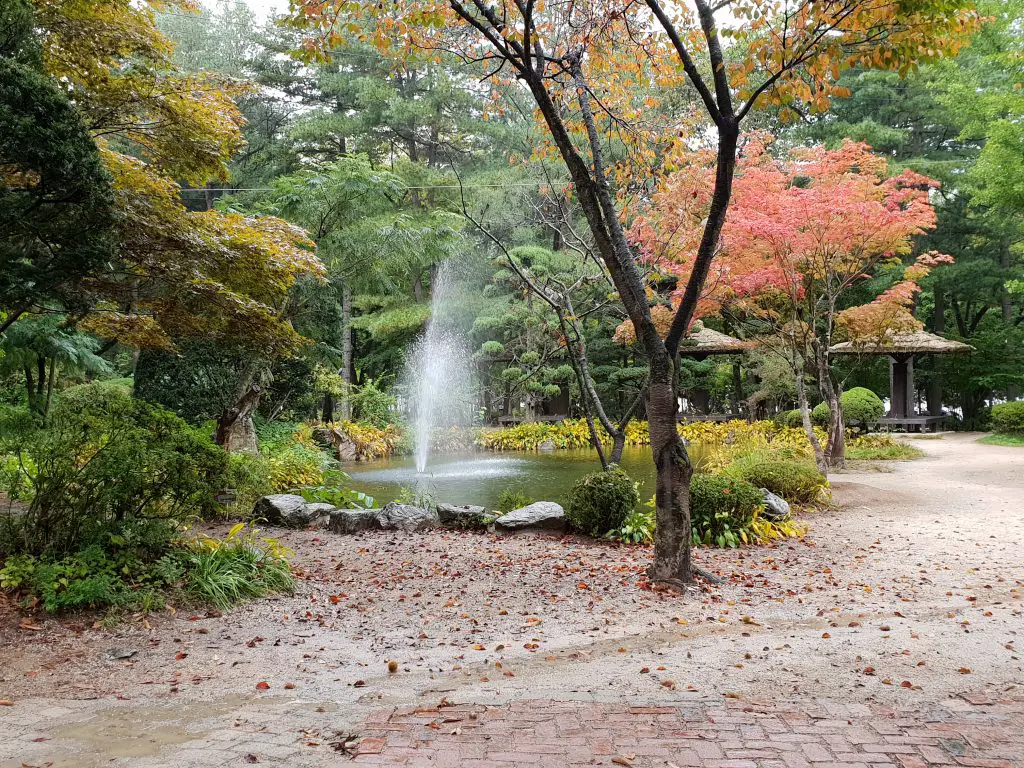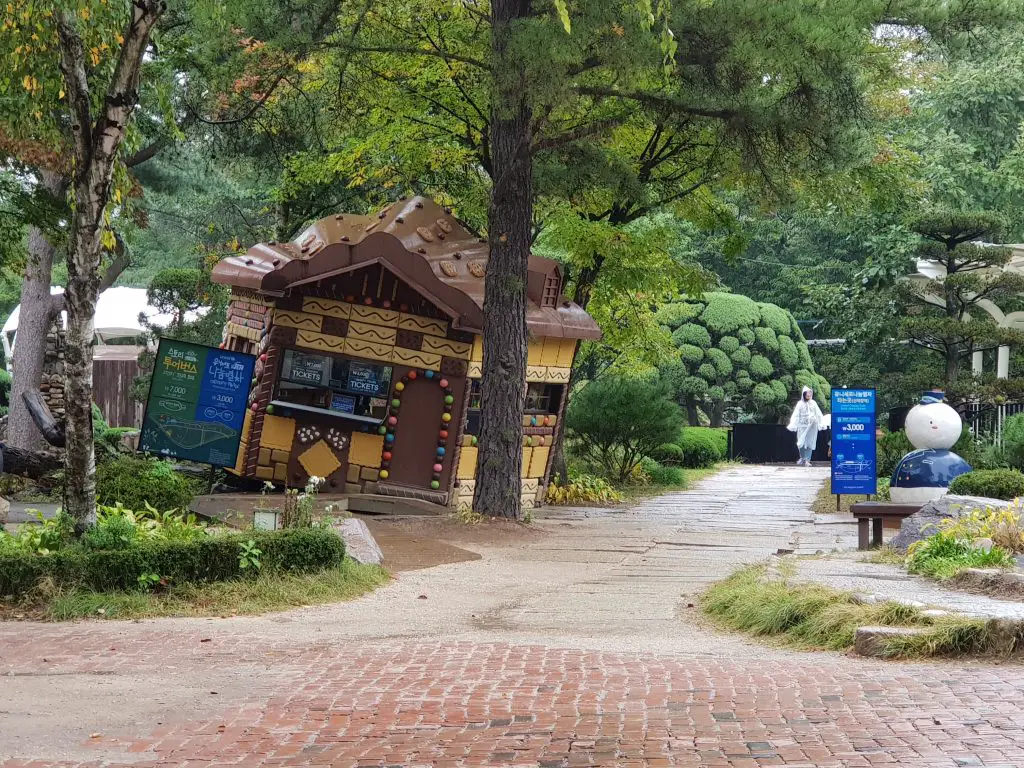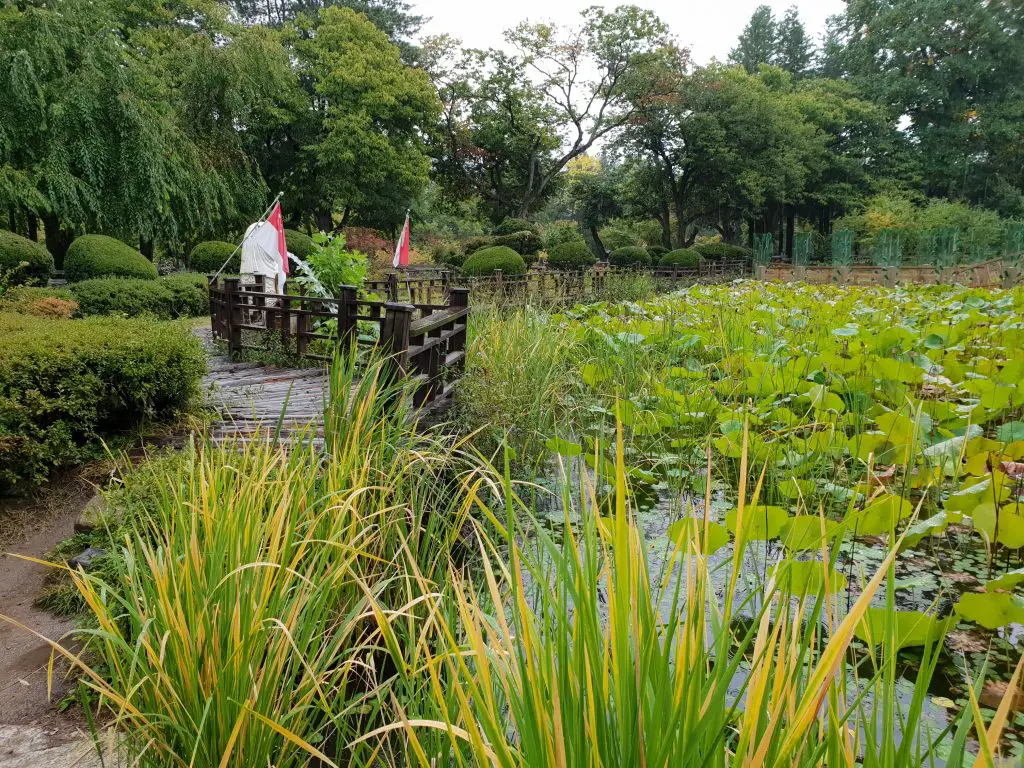 Enjoy the beautiful Lotus Garden and various kinds of tree paths beside the river.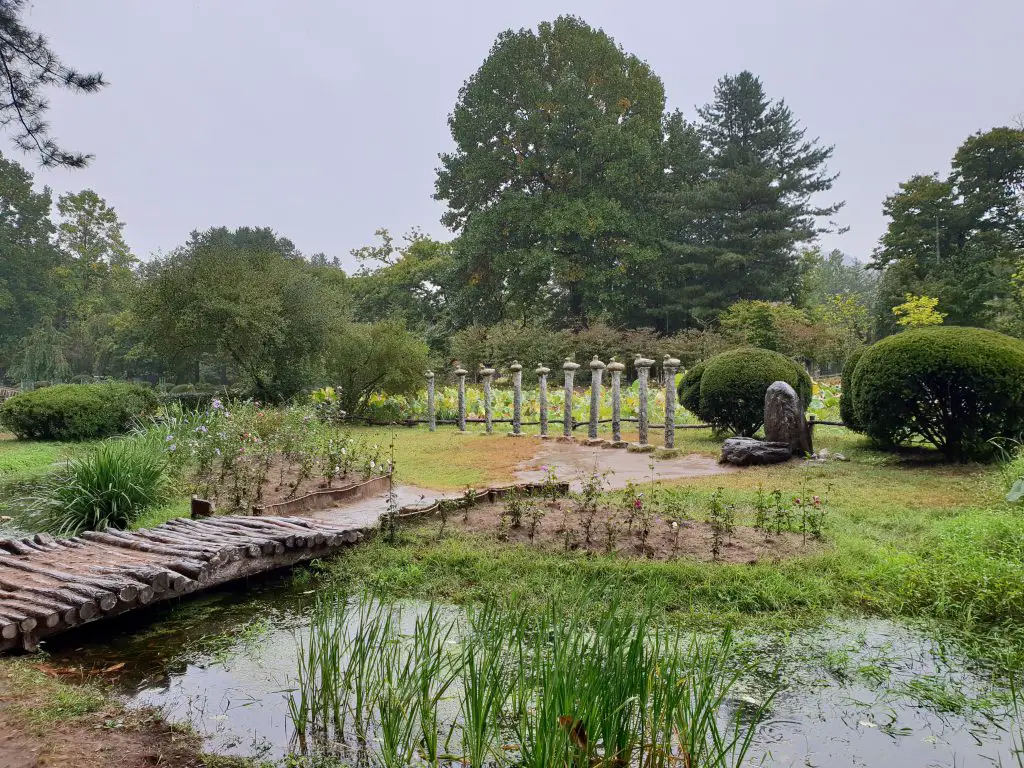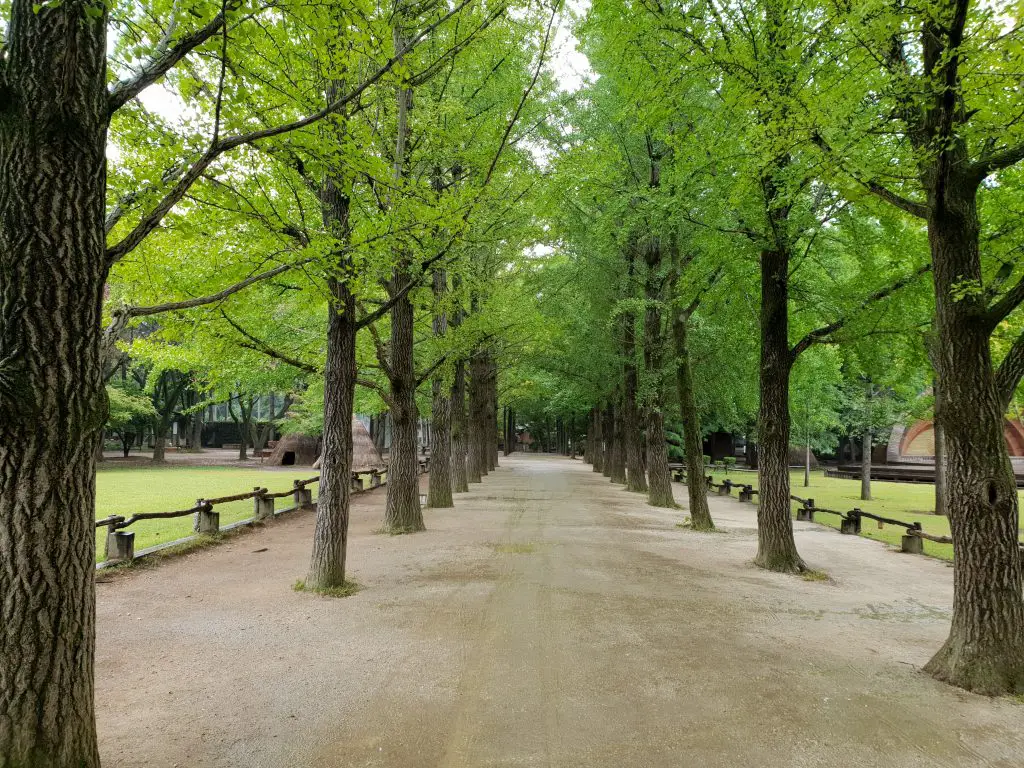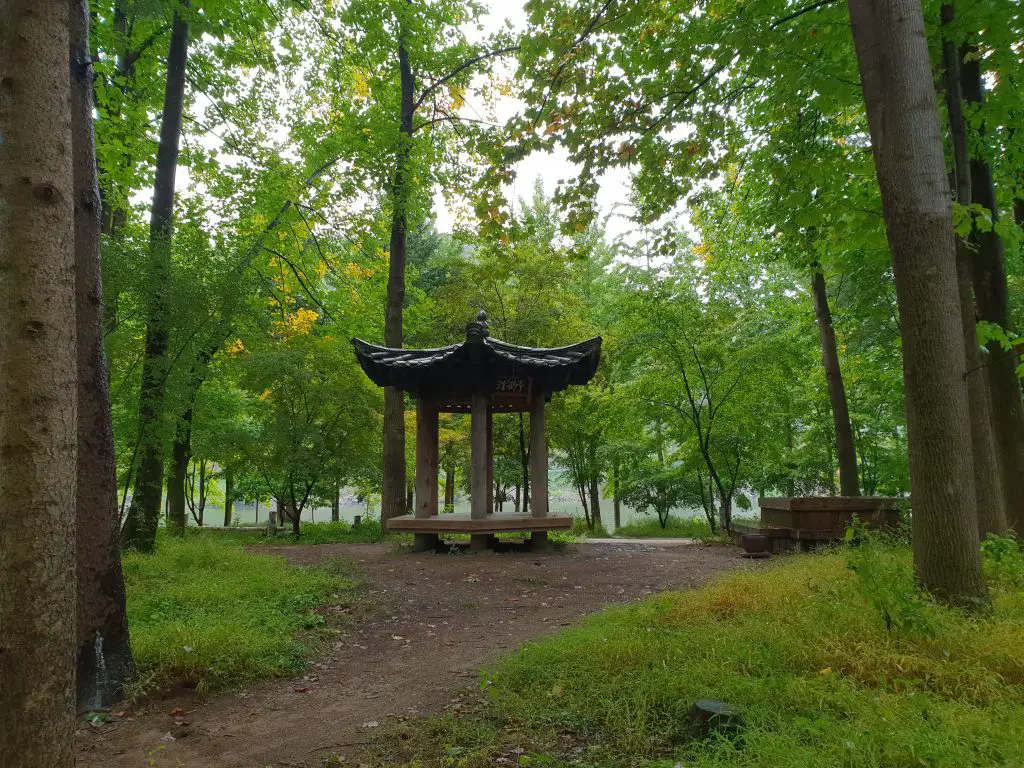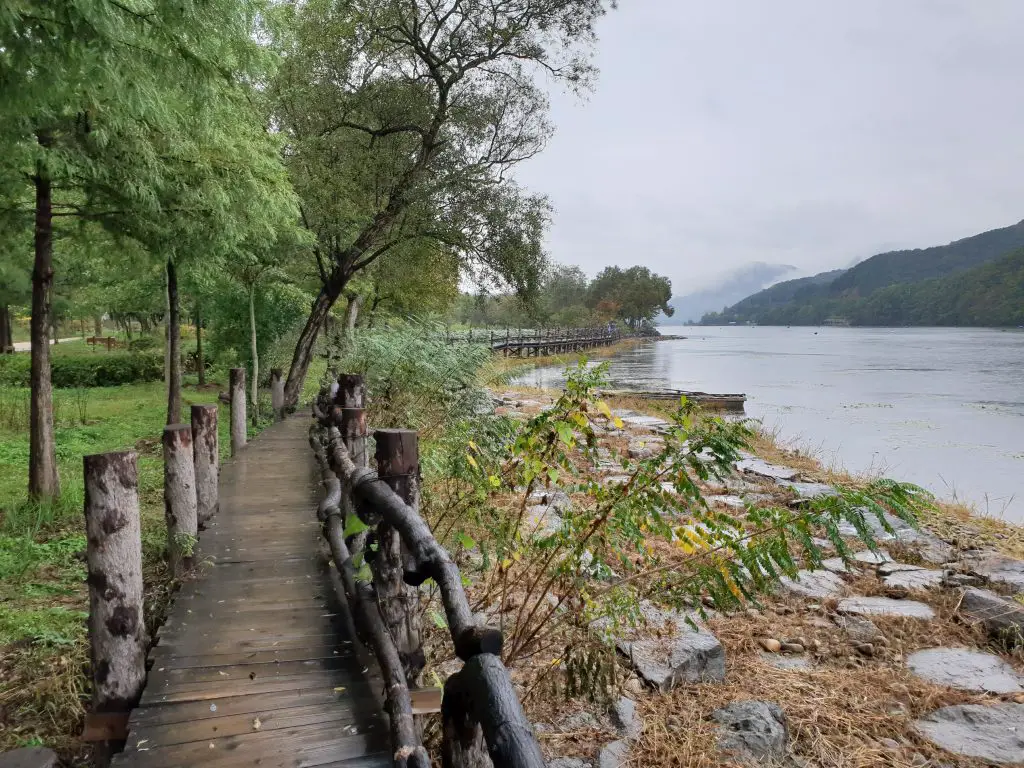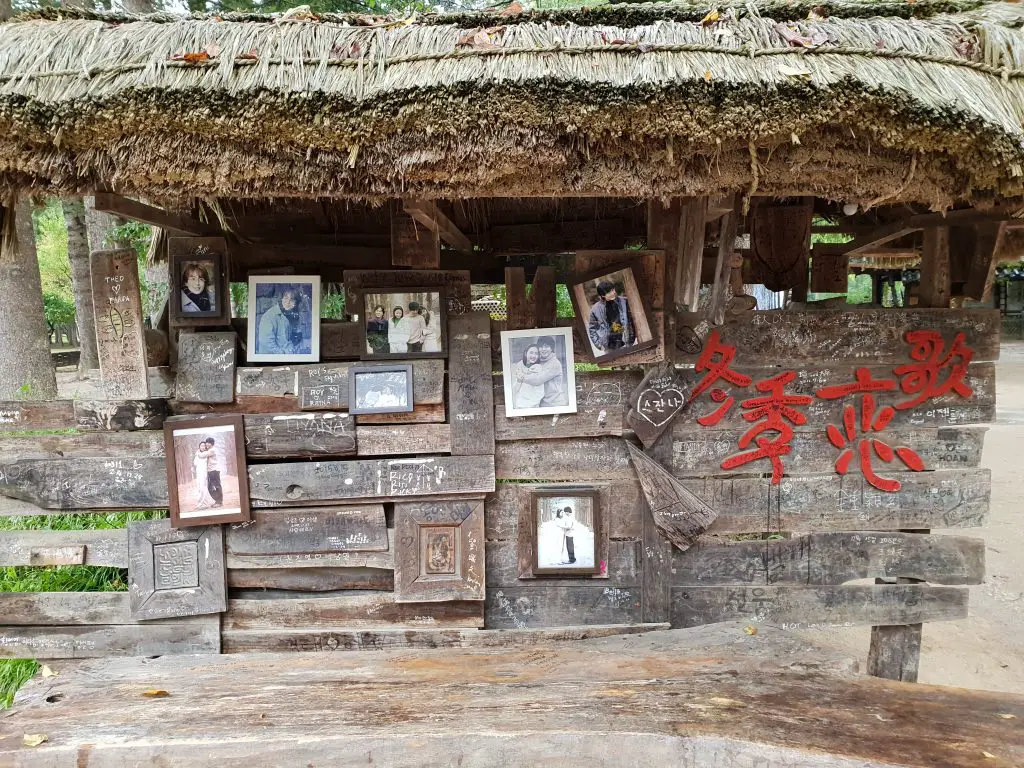 This is the photo wall from the famous Korean TV show, Winter Sonata.
Foods and Restaurants
There are several Korean restaurants that serve Korean traditional food, such as Pajeon (Korean style pizza with green onions), Dotorimuk (seasoned acorn jelly salad), bibimbap, and makgeolli.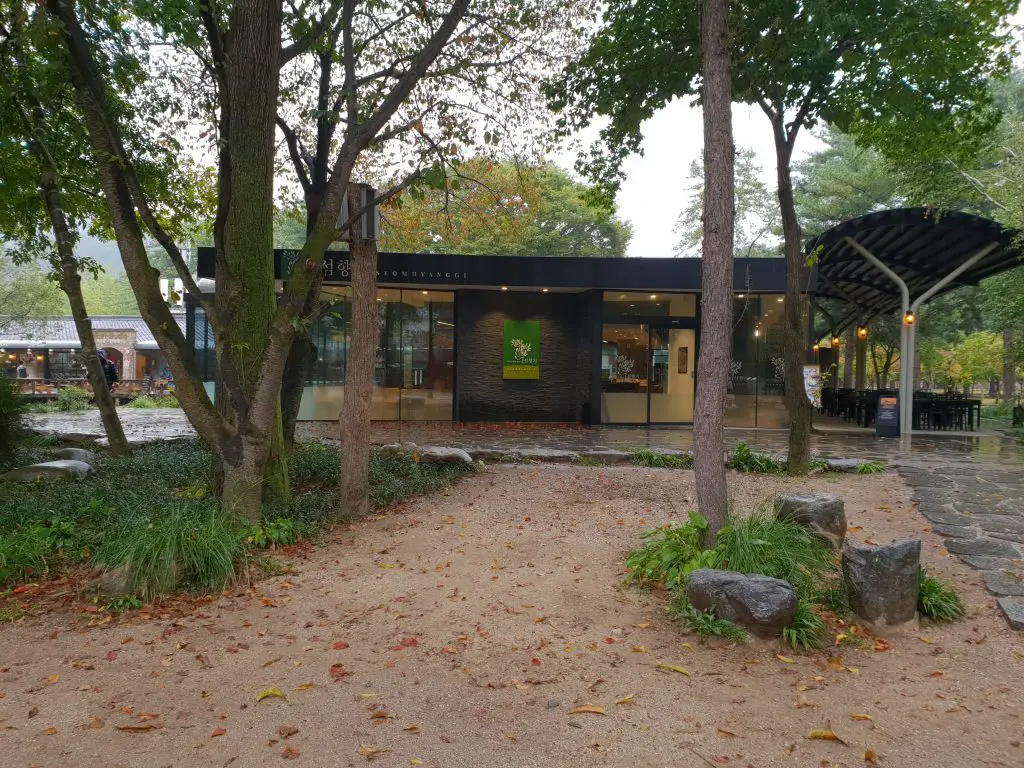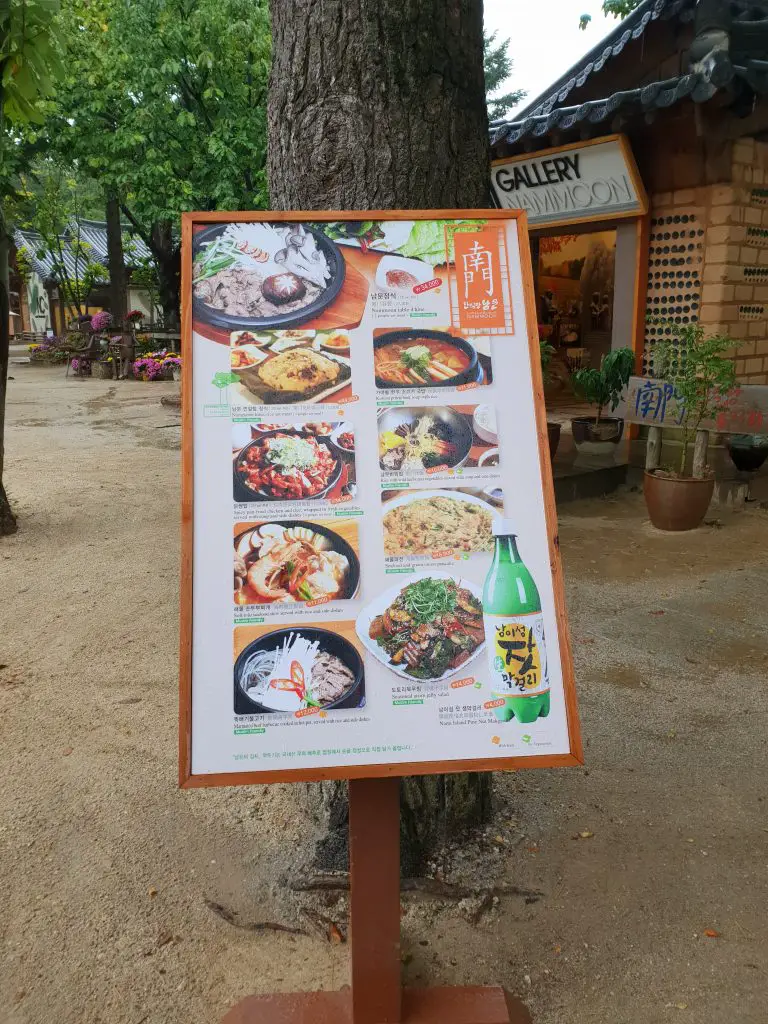 Usually, they have a menu stand in front of the restaurants so that you can choose the restaurant and read the menu from outside.
Some restaurants sell several kinds of finger-foods like Jjinbbang (steamed bun with red bean paste filling), chicken skewers, fishcakes, and Korean style hot-dog.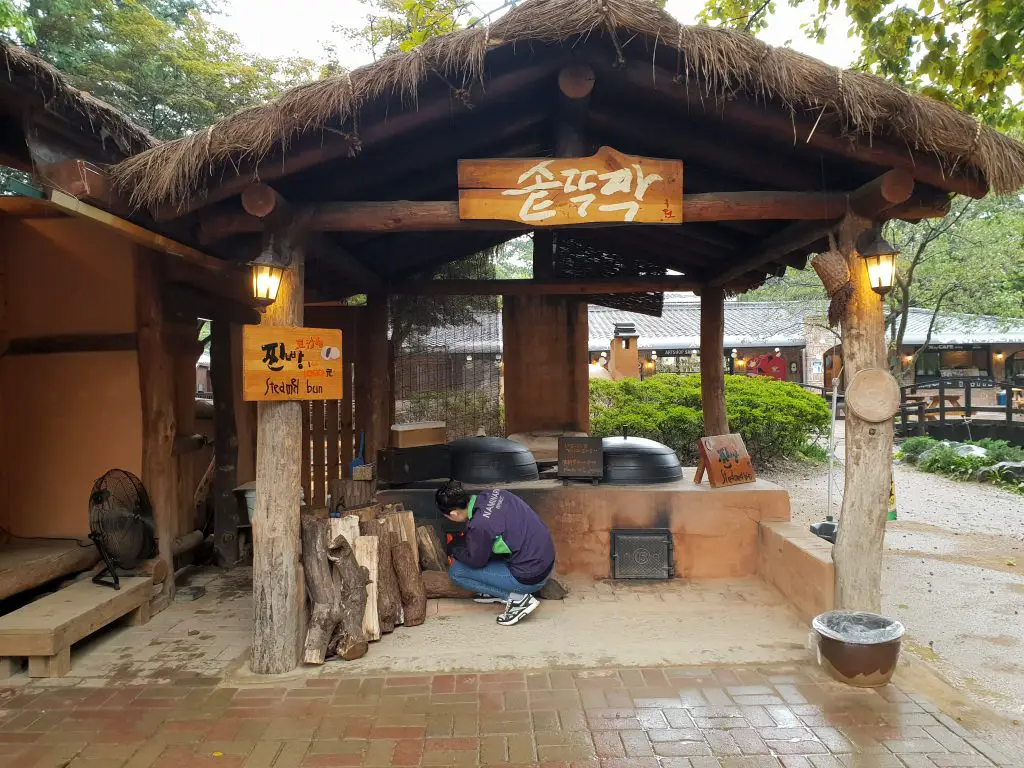 There are galleries selling traditional products and souvenirs where you can shop, eat, and drink.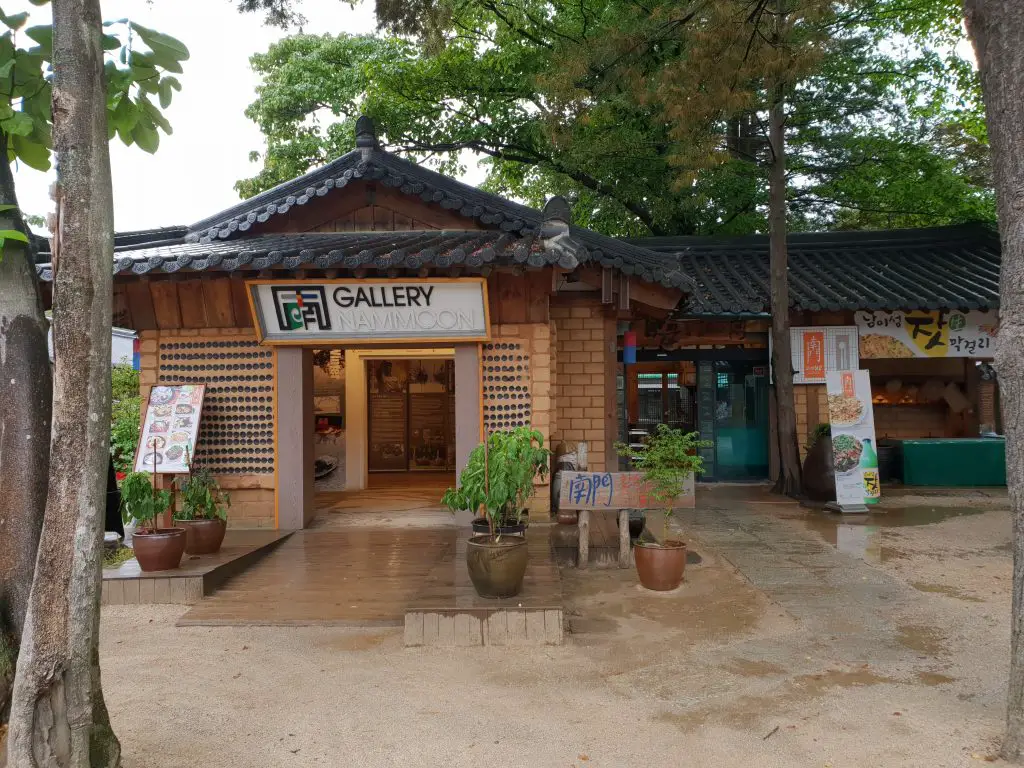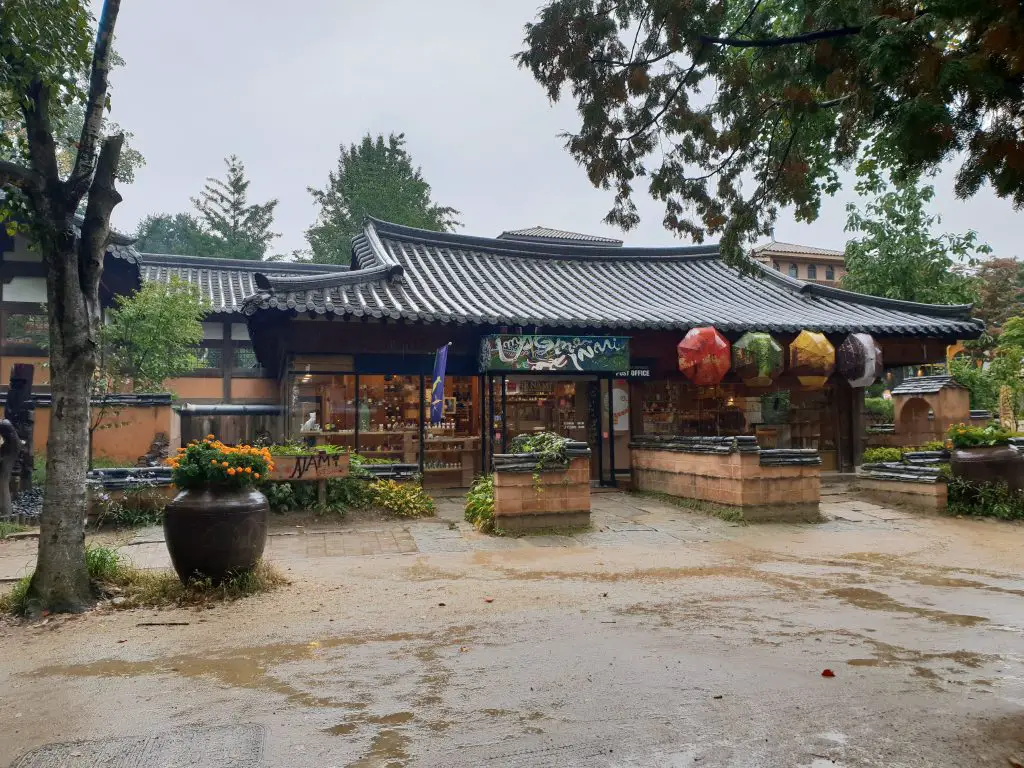 You can see other Asian food restaurants as well.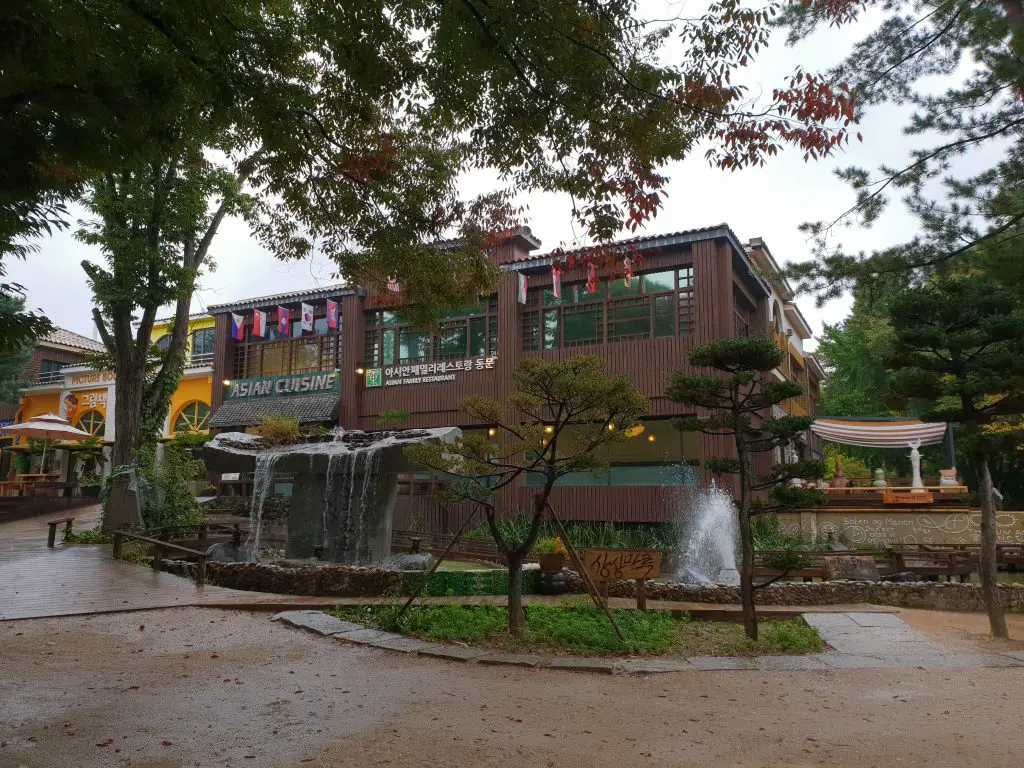 Our Favorite Place
Lastly, I'd like to introduce a fantastic hidden place we love. It's a Korean traditional gazebo where you can take a break. The view from the pavilion is really awesome. You can go onto the floor of this gorgeous gazebo. Take a seat and enjoy the beautiful scenery. Usually, we have some finger foods here enjoying the scenery. 🙂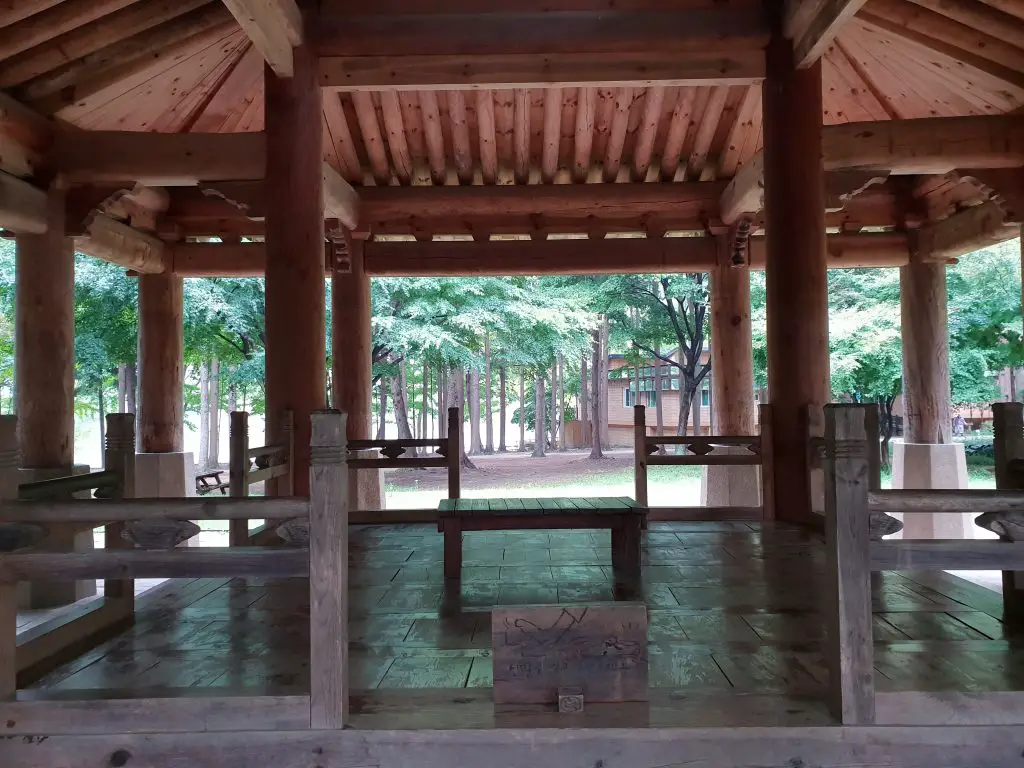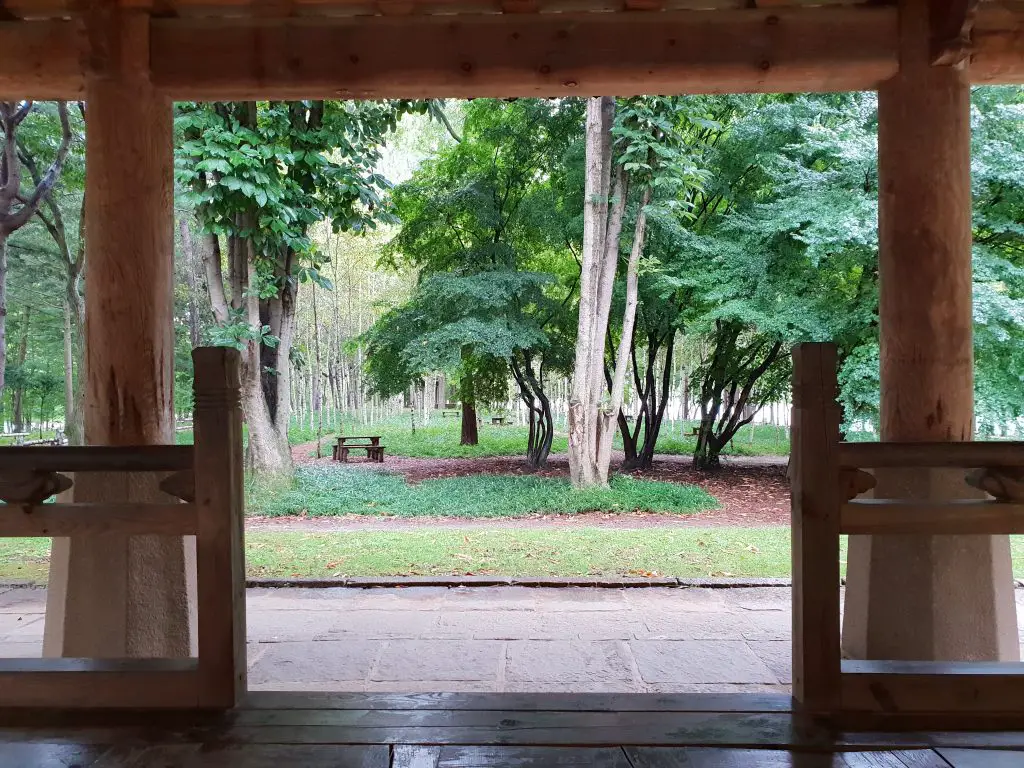 If you are planning to visit Nami Island, I recommend you to go there in the morning to avoid the large crowds.
And there are so many fantastic places to visit near the Island, such as Chuncheon city, Soyang lake, Petit France, the Garden of Moning calm, and Gangchon rail bike.
Have fun – we always want to help you to have a wonderful experience in Korea.
Written by Dy & Jay.
---

You may also like