If you are planning Korea travel whether it's on a budget or not, it's such a good tip! I was very surprised when I found free Seoul walking tours with perfect routes to see Seoul's top attractions on foot. So, let me introduce "the Seoul Guided Walking Tour" for your better Seoul travel. That is absolutely FREE program offered by the city of Seoul designed for tourists. The experts' guidance of multilingual tour guides will be with you during walking tours and they are all volunteers. Not only they are knowledgeable local guides but you also have a chance to meet some great fellow travelers here too!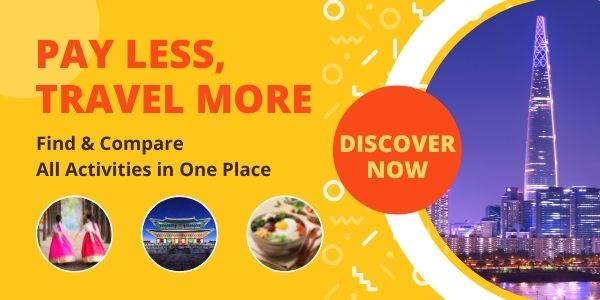 Here are the best 10 Seoul free walking tours from over 30 programs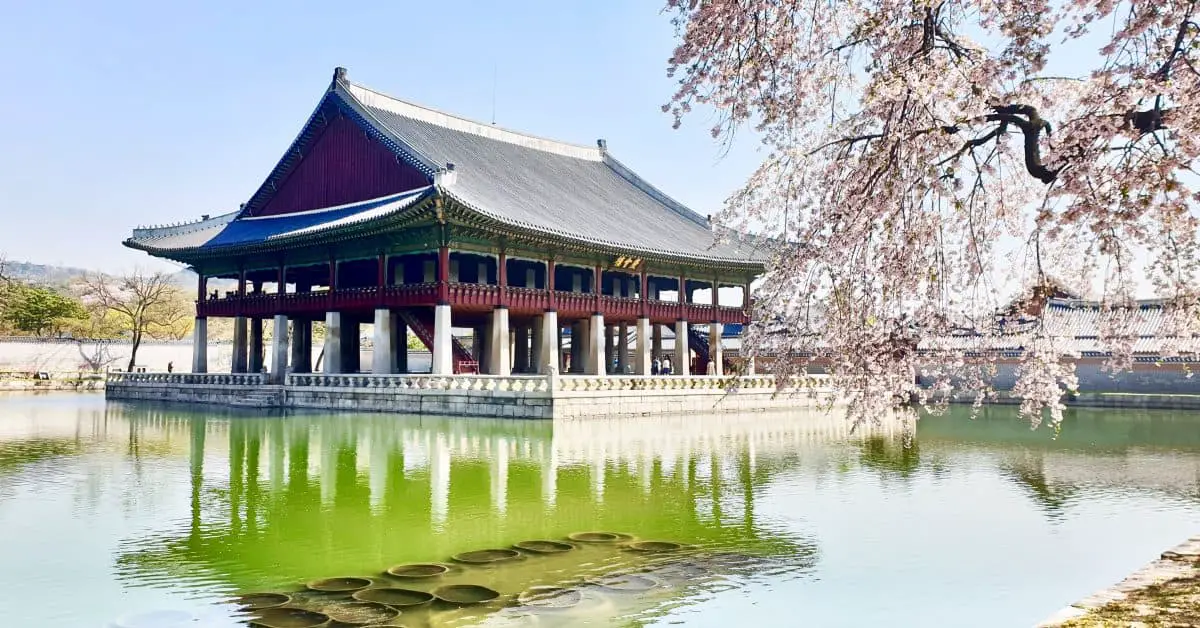 Visit the heart and center of the Joseon Dynasty, Gyeongbokgung, the first royal palace built over 600 years ago! This walking tour starts at Gyeongbokgung and along a charming traditional stone wall path to Cheongwadae (Blue Houe) Sarangchae. Here, you can learn about the past, present and future visions of Seoul and Korea.
Length of tour: 2 hours
Address: 161 Sajik-ro, Jongno-gu, Seoul  
Gyeongbokgung Station Exit 5 (subway line 3)
Phone: +82-2-3700-3900
Open hours: 09:00 – 17:00
Changdeokgung is the second grand palace of the Joseon Dynasty, built in 1405. The palace was added to the UNESCO World Heritage List as being an outstanding example of Far Eastern palace architecture and garden design. Enjoy exceptional sceneries harmonized with the landscape in the center of the city with the buildings.
Length of tour: 2.5 hours
Address: 2-71 Waryong-dong, Jongno-gu, Seoul 
Anguk Station Exit 3 (subway line 3)
Phone: +82-2-762-8261
Open hours: 09:00 – 17:00/18:00
Changgyeonggung is one of the Five Grand Palaces of the Joseon Dynasty and connected with Changdeokgung palace. Although this palace is compact and simple compared to the four other palaces, it's full of interesting histories of the Joseon Dynasty with Queen Inhyeon and the Crown Prince Sado.
Length of tour: 2.5 hours
Address: 185 Changgyeonggung-ro, Jongno-gu, Seoul
Hyehwa Station Exit 4 (subway line 4)
Phone: +82-2-762-4868
Open hours: 09:00 – 21:00
Here you can enjoy the scenic view of Seoul City Wall that stretched from Dongdaemun to Naksan Park. During the walking tour or later, I would recommend you to go to Ihwa Village where is a popular spot with wall paintings and small unique cafes and shops.
Length of tour: 2 – 3 hours
Address:  54, Naksan-gil, Jongno-gu, Seoul
Hyehwa Station Exit 2 (subway line 4)
Phone: +82-2-743-7985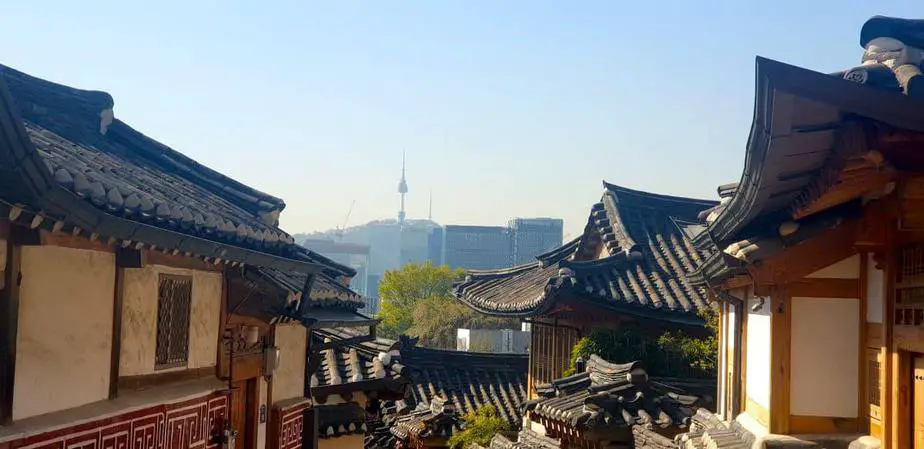 In Bukchon Hanok Village you can embrace the beauty of traditional Korean houses. It's also an important area for culture and the arts with its number of museums and craft workshops. Make photos of you with a historic landmark here!
Length of tour: 2 – 3 hours
Seochon is a village where great artists of the Joseon Dynasty once lived. So walk along the old alleys of Seochon and follow the traces from the Joseon Dynasty, the Japanese colonial period, and the present time while finding the traces of numerous artists that lived in the village.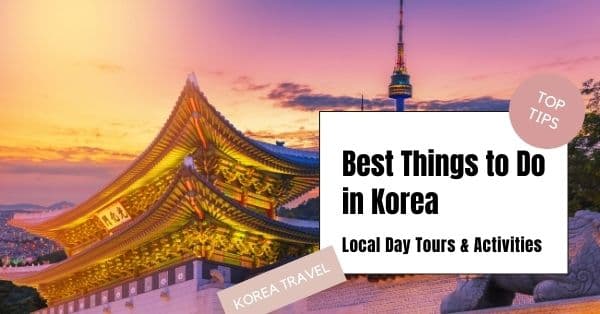 It's very historic and informative tour as various cultures existed together in the streets of Jeong-dong. It's a place where stone walls of Deoksugung Palace and modern redbrick buildings are in harmony. Learn and feel this area during the sad, beautiful, spectacular, but dark time in the 1900s.
Through this walking tour, you can expect to learn various stone culture like a stone pagoda and stone buddha. Also, Dragon falls and Yongsan family park is in the route. Walk along the trail in the museum garden, find hidden traditional relics and attractions, and meet mysterious stories related to them.
This is an old course for young and new generations! It was the center of culture, young and poor artists gathered around Chungmuro and Euljiro but now it became one of the hottest areas in Seoul with unique shops and its culture. If you are looking for trendy cafes and bars in Seoul, you won't miss this area.
Length of tour: 2.5 hours
If you are interested in Korean history, you would love this walking tour. With Mongchontoseong tour you can learn about the Samguk Era (Three Kingdoms Period) especially the Baekje Kingdom Period. Moreover, enjoy a beautiful stroll in Olympic Park, a relaxing public park located in the heart of the city. Plus, a tip I'd like to give you is the art museum, SOMA is in this park as well. Check what kind of exhibitions are going on and the sculpture park here.
Length of tour: 2 – 3 hours
How to book Seoul free walking tours & Reviews
You can make a reservation via the internet and mobile web at dobo.visitseoul.net. Before you book tours, note that :
Reservation shall be made at least 3 days before the tour day.
Reservation for the next month is available after the 15th of the previous month.
It's totally FREE. But admission fees to the royal palaces & fees for cultural experience programs, etc. are not included in the tours and must be paid for separately.
Here, you can check reviews of the Seoul Free Walking Tours from previous tourists who have done.
You may also like