Traverse 600 years of history and see the city's evolution from the walled city of Hanyang, to a metropolis of millions of people.
Walk along Seoullo 7017's green pedestrian walkways and see the transformation of Seoul from Hanyang, as the city was known during the Joseon Dynasty. Experience the city's ancient and modern history at sites such as Sungnyemun Gate and Hanyangdoseong, the Seoul City Wall, and Seoul Station. Learn more about how Seoul has changed over the past 600 years to become the great city it is today.
Route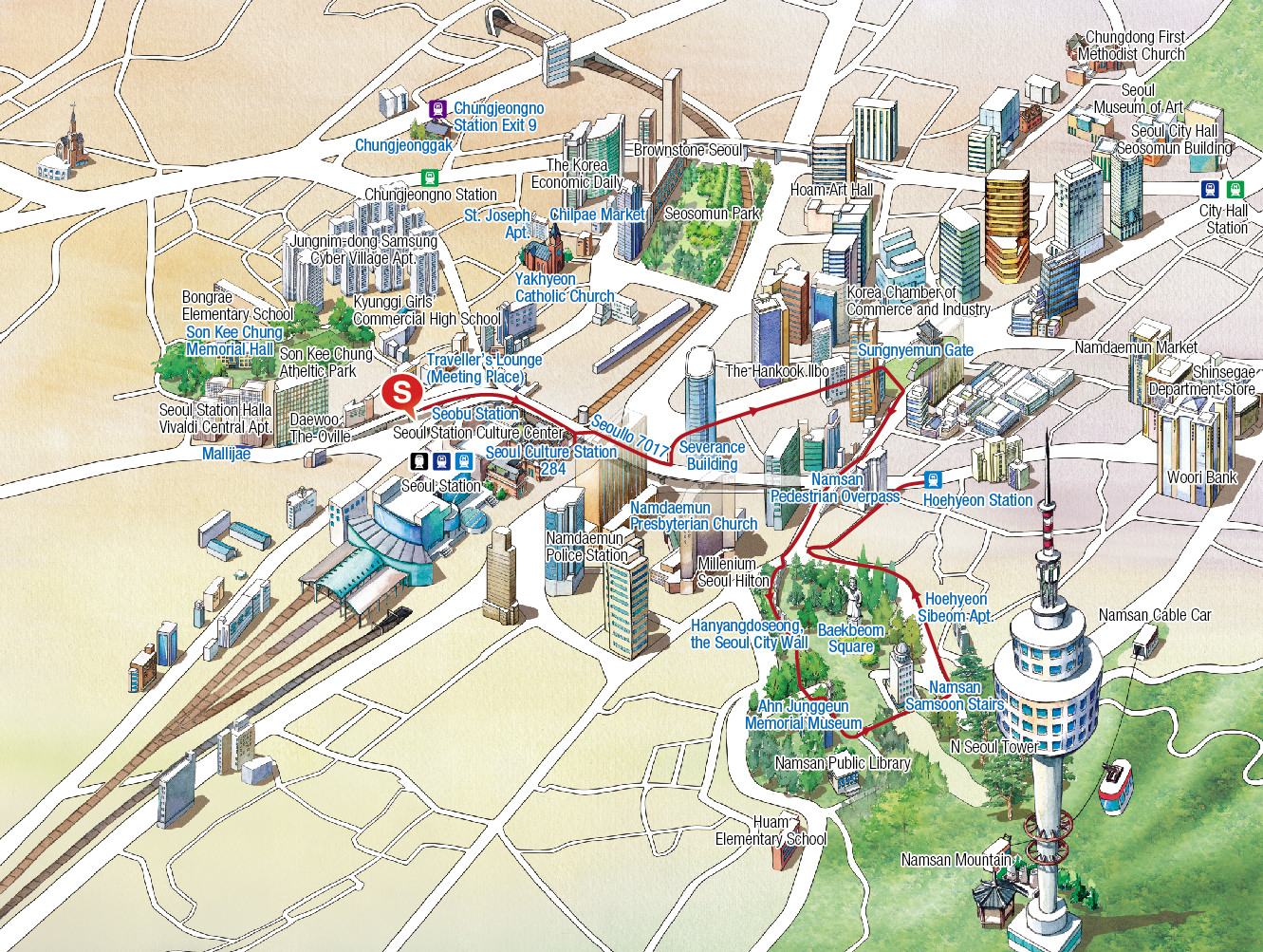 Length of tour: 2.5 hours
Meeting Place: Traveller's Lounge
Tip: Experience programs offered by museums are not included in the walking tour. Participation in experience programs must be done individually once the tour is over.
IVK's Top Picks – Day Tours, Tickets, and Travel Activities
Seasonal Picks!😍