Are you planning to have a visit to Namsan Seoul? There you have the best guide for the things to do in Namsan tower. It doesn't matter if you are a returning visitor or visiting for the first time. You will find here the complete guide along with suggestions about what you should do, what you should see and what you should eat in Namsan tower in the most popular city in South Korea. We are going to make your vacation the best vacation for you.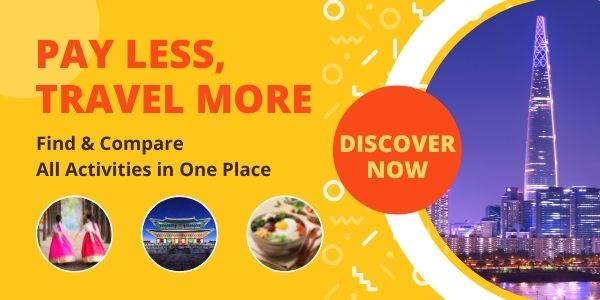 As stated earlier, you can visit a lot of historical places as well as modern places in Seoul. You have Art galleries to visit, go to superb museums, nice cafes, gourmet restaurants, the most interesting and inspiring cultural sites, and last but not least, breathtaking views from tall buildings. Seoul has got so many amazing historical attractions in it that you won't be able to see them all in more than a week or so.
Let's now talk in detail about what kind of things you can do in Seoul N Tower (Namsan Tower), what to see and where to eat?
How to Get there – N Seoul Tower Cable Car
Take the subway line no. 4 and get off at Hoehyeon (Namdaemun market) station. After walking out from Exit 1 of the subway station, go straight for about 200 meters, turn right through Woori Bank, and you will see an underground walkway where you can cross the road. After passing the walkway and looking at Namsan Mountain, there is an elevator to the N Seoul Tower cable car platform. It's the fastest way to get there.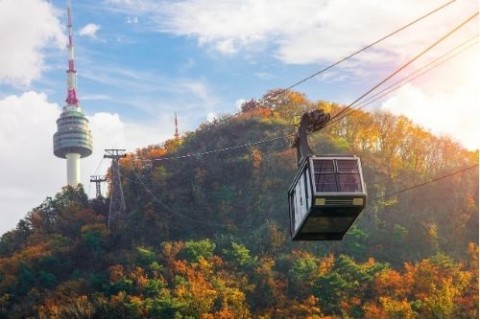 Open Hours & Ticket Price
Ticket Price: KRW 10,000 for one-way, and KRW 13,000 for a round-trip.
Operation hours: 10 am ~ 10 pm (It may be extended on certain busy Fridays, Saturdays, and Holidays)
Seoul Night View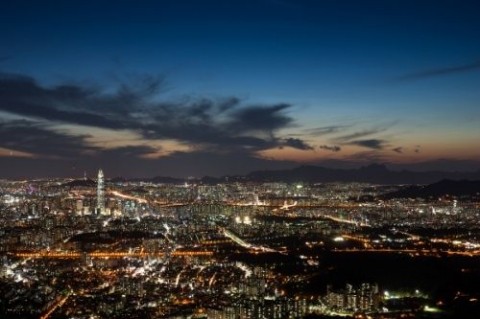 You will get one of the best views at N Seoul Tower (Namsan Seoul tower) during the sunset in Myeongdong District. Not only that, but you will get to enjoy the charm of the breathtaking skyline of Seoul with little mountains and hills, blowing wind, and the flowing river. Thus making sunset a great time for you to visit the Namsan Seoul Tower and the hills before the city lights are turned on. Find several other spots where you can enjoy the wonderful night view of Seoul.
Love Padlocks for Lovers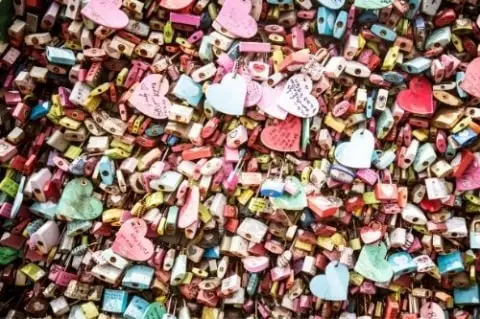 N Seoul Tower is one of the famous romantic date spots in Seoul because of the Love Padlocks. Couples visit the tower to lock their love lock to the fences or the trees of Love. This place is being more and more popular to visitors after this spot is used in many TV shows and movies, for example, the famous Netflix movie, To All the Boys I've Loved Before. If you are visiting Seoul with your lover, I strongly recommend visiting this magical place at sunset.
Namsan Park
If you want to walk for a while to enjoy the blowing wind in the mountains, you can get there on foot as well. Walking in the mountains will bring a bonus for you if you visit there in spring. You will see blooming cherry blossoms. How magical it will be.
Namsan Park, the home of various kinds of historical plants, trees, and animals. It is the largest ever park in Seoul. Namsan Park is famous due to its amazing walking trails that not only let you walk on them but also give you a great view of local wildlife. Namsan Park is spread in quite a large area and has got a lot of attractions for the visitors. On average, there are about 20,000 visitors per day who visit there to take pleasure in this amazing piece of land. You can have a visit to Baekbeom Square, Namsan Seoul Tower, Namsan cable car, and famous figures such as historical statues of Korea.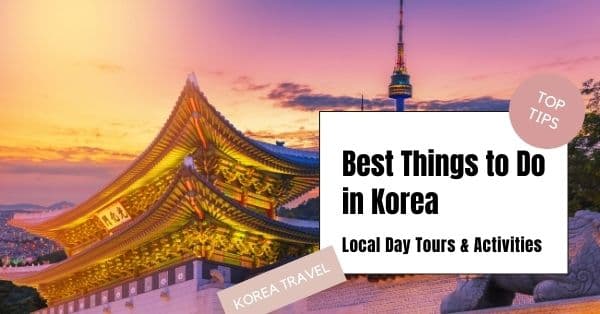 In Namsan Park, you will be seeing a lot of festivals happening throughout the year. In all those events, the major and biggest festival happens annually when the cherry blossoms are blooming in the spring season. You will get to see the event if you visit there in the spring season. There is the longest track of cherry blossom trees, which gives you a magical view when you walk through the track with spectacularly blooming cherry blossoms. Plus, here on our festival page, you can check various events that are going on in Seoul!
Cherry Blossom in Seoul N Tower, Seoul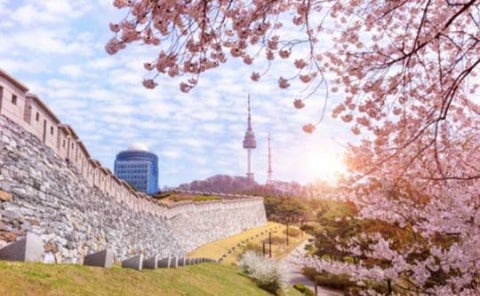 Namsan Cherry blossom is by far the most visited as well as the crowded place in Seoul. When you visit Namsan Tower during the Cherry blossom festival, you will not only enjoy the blooming cherry blossoms but also the charm of some other species of flowers such as forsythia, azaleas and other spring flowers. The longest trail of about 1500 to 1600 cherry blossom trees will give you a magical feeling when you walk through them on the track.
Along with the enjoyment of cherry blossom trees, you will also be having festivals of lake cherry blossom, basketball, and mini-concert, etc. Head here for more cherry blossom festivals in Seoul.
Autumn Foliage in Namsan Tower, Seoul
Autumn foliage in Namsan is yet another best view to have in Seoul. If you are planning to head there in late October, then it's a lucky trip for you. You will be getting a chance to submerge yourself and feel like floating in the sea of leaves of different shades. The reddish orange-yellow leaves falling from the trees will take you to the world of pixies.
Known as the stone wall road, it is quite popular among the locals and the tourists for its passionate strolls. The enchanting road is about 900m long, which is spread from Deoksugung Palace to Jeongdong Theater. The lovely ambiance of leaves will make your trip worthwhile. For more information about the best autumn foliage places to visit in Korea, click here.
While you walk around the Namsan Seoul Park, Namsan Seoul Tower, have an amazing view of Namsan Cherry blossoms or the Namsan Autumn foliage, why not enjoy a meal to give you energy as well as an opportunity to taste the traditional Korean dishes. You would be delighted to have Korean taste. For that, you can visit Wang-Donkkas for their amazing Namsan Jumbo Pork Cutlet.
Namsan Jumbo Pork Cutlet
While you are on a visit to Seoul city, you must head to have a Namsan Jumbo pork cutlet. You won't be disappointed by the taste and value of money and the ambiance of the restaurant. You can have their traditional cuisine with red pepper paste, soybean paste, and soy sauce. The tasty world of Korean cuisine is full of other various dishes as well. Though the major portion of Korean food is based on vegetables and rice, some dishes include meat and fish. However, jumbo pork cutlets are the backbone of modern Korean cuisine.
First-ever pork cutlets were served in the 1980s with lettuce, rice, corn, and beans. Let yourself indulge in the non-forgetting taste of jumbo pork cutlets, and you will barely want to eat anything else.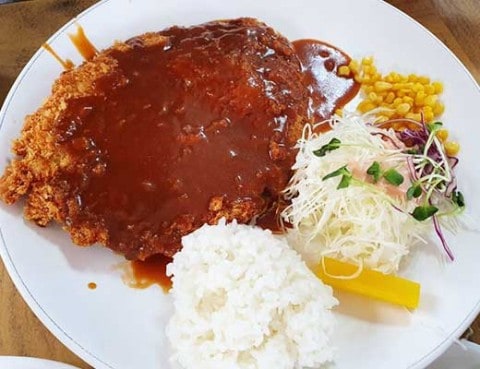 Moreover, this is the list of the best Korean restaurants in Seoul where are loved by locals:
South Korea is a constantly evolving country with its traditional and historical places in different cities. Not denying the fact that Korea is growing at a fast pace with the expansion, you will still see the historical lands in their original condition. In Seoul, you have a lot of places to visit in the day time, such as the magnificent historical places, you can go hiking the mountains and enjoy the glamour of Korea in its lit streets at night.
You may also like