Visit the heart and center of the Joseon Dynasty, Gyeongbokgung!
The main palace of the Joseon Dynasty, where the glorious days of Joseon's political, economic and cultural affairs took place.
This walking tour starts at Gyeongbokgung (Gyeongbok Palace), the first royal palace built by the Joseon Dynasty over 600 years ago, and along a charming traditional stone wall path to Cheongwadae (Blue House) Sarangchae, a historical memorial museum about the Korean presidential residence, where visitors can learn about the past, present and future visions of Seoul and Korea.
Route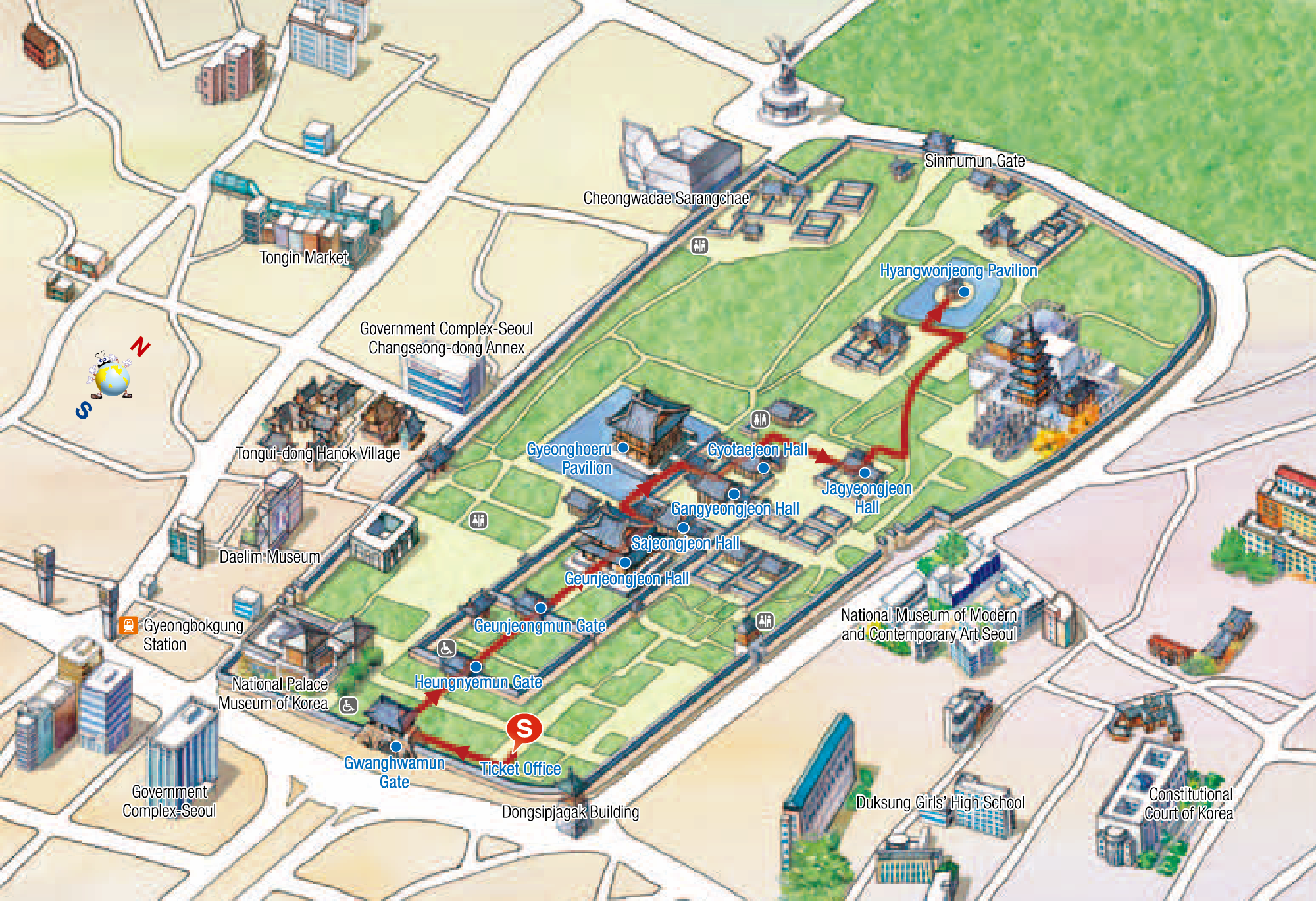 Length of tour: 2 hours
Meeting Place: In front of Gyeongbokgung Ticket Booth (digital equipment rental
Tip: Each tourist shall pay for admission fee, cultural experience fee, and transportation fee. Stroller and wheelchair rental is available at Heungnyemun Gate entrance. (As stroller and wheelchair are limited in quantity, they may be unavailable in case of excessive users.)
IVK's Top Picks – Day Tours, Tickets, and Travel Activities
Seasonal Picks!😍