Spending your winter in Korea is one of the best traveling decisions you can make. The temperature of Seoul, Korea drops down and most of it gets covered in snow. But at this time of the year, tourists visiting from other countries have the time of their lives in the winter wonderland of Korea. You can plan and pack for an adventurous trip to spend your winter in Korea after reading all about the things to do in Korea in winter right below.
If you're a local citizen of Korea or a tourist visiting from across the world, this blog will be your guide to telling you all about the fun things to do in Korea in winter.
Best Things to Do in Winter Wonderland in Seoul
Snow in Seoul
Snow in Korea starts falling at different times of the season. Some high places receive their share of snowfall earlier while the other lower regions get snowfall almost by the end of the year.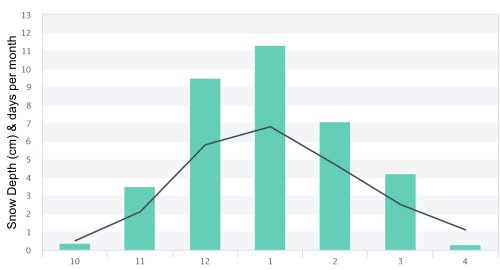 If we talk about snow in Seoul then it is somewhere between late November and late January. And Ski resorts open from early to late December. Check out the best ski resorts and opening dates in Korea.
Seoul starts getting snow-capped with all the falling snow. The beautiful city and its tall buildings look very magnificent covered under the white snow. Moreover, Grand Joseon Dynasty Palaces and shrines get extra pretty to look at when the snow falls in the city like the photo below.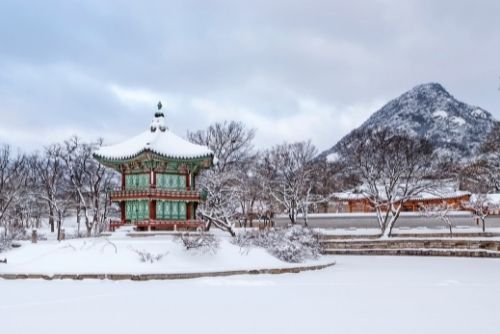 Things to do in Korea in winter
There is a lot of things that you can do while staying in Seoul during the winter season. When the Siberian winds start to blow during winter in Korea it can get a little chilly and dry. Some winter years have been colder than the passing but every year the Koreans wait excitedly for it to come back again so that they can enjoy all the fun activities that you can only do in this season.
Visiting Ski Resorts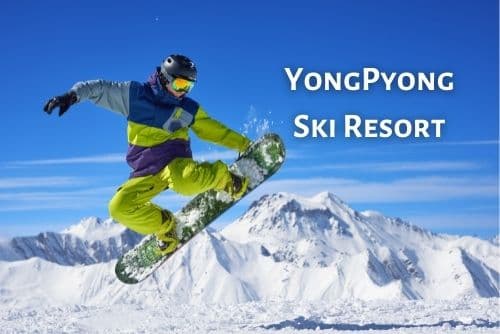 If you prefer outdoor activities, skiing and snowboarding would be the must-choice for you. And it takes only two hours to get to Pyeongchang from Seoul where the Winter Olympics is held. If you don't have enough time, you can visit the nearby ski resorts in Seoul. Take a look at our 'Best Ski Resorts in Korea' post to choose the fit one for you.
Jjimjilbang (Korean Traditional Sauna)
Don't worry about pronouncing the word right but let us tell you what it actually is. Jjimjilbang is a hot bath or Jacuzzis which are open for the public to come in and enjoy a warm bath to keep yourself cozy in the cold winters of Korea.
You can get into the hot tubs which are separated according to your gender and soak your bodies to scrub off all the dead skin cells and come out feeling fresher and radiant. It may sound odd to you but hanging out at Jjimjilbang is one of the most favorite activities of Koreans, especially during the winters. For more information about the best Jjimjilbangs in Seoul, check this post.
Skating and Sledding in Seoul
Seoul Plaza Ice Skating Rink
It's the most famous romantic place you can enjoy winter in Seoul.
Open: 10 AM to 11 PM
Price: 1,000 KRW
Location: Seoul Plaza, City Hall subway station (Exit 5)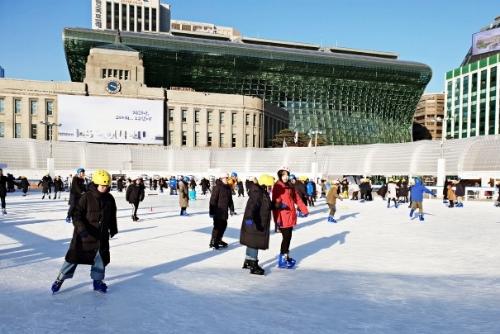 Ttukseom Hangang Park Sledding Hill
You can enjoy many kinds of Korean traditional games and rides as well.
O

pen: 9 AM to 5 PM (Break: 12:00 – 13:00)

Price: 6,000 KRW
Location: Ttukseom Hangang Park, Ttukseom station in subway line no. 7 (Exit 2)
Nodeul Island Ice Skating Rink
Nodeul Island Outdoor Skating Rink is reminiscent of a fairy tale of the Frozen Kingdom, with its natural ecological forest, trees surrounding the skating rink, and white snowflake-shaped lighting.
Open: 10 AM to 9:30 PM
Price: 1,000 KRW / 1 Hour, 3,000 KRW / 1 Day
Location: 445 Yangnyeong-ro, Yongsan-gu, Seoul, Nodeul station in subway line no. 9 (Exit 2)
Tea Houses
Since the Winter temperature drops to below zero, everyone rushes to search for small and cozy cafes to drink hot beverages and sip the tasty freshly prepared soupy Korean dishes.
Tea houses are basically these tea-serving places where you can find a hot cup of soothing tea along with sweet and delicious rice cakes. It's an important part of Korean culture and you can easily find some old and traditional tea houses in the city. Why don't you experience it all in the most authentic Korean style?
Yetchatjip – Add. 33-1 Insadong-gil, Jongno-gu, Seoul

The Moonbird only thinks of the moon – Add. 14-3 Insadong 12-gil, Jongno-gu, Seoul

Shin Old Tea House – Add. 47-8 Insadong-gil, Jongno-gu, Seoul

Dawon Traditional Tea Garden – Add. 11-4 Insadong-gil, Jongno-gu, Seoul
Head here for more places to visit in Insadong, Seoul.
Theme Cafes in Seoul
If tea houses are not your cup of tea, then themed cafes are surely where you can go and enjoy your hot beverage. When they say themed café, they actually mean 'themed café' as in the café is particularly designed and decorated with a special theme to attract customers. These themed cafes are very popular among the younger generations. And you will most likely find one on every other street in Korea.
Tourists and foreigners are warmly welcomed in these themed cafes. There's even a poop café themed with poop and you get served in a mug shaped like a toilet. The most visited ones are:
The Hello Kitty Café, Myeongdong – Add. 28 Myeongdong 4-gil, Jung-gu, Seoul

Hell Café – Add. 238-43 Bogwang-dong, Yongsan-gu, Seoul

Thanks Nature café – Add. 10 Hongik-ro, Mapo-gu, Seoul

Zapangi – Add. 79 Worldcup-ro 13-gil, Mapo-gu, Seoul

Stylenanda Pink Pool café – Add. 23 Wausan-ro 29da-gil, Mapo-gu, Seoul

Cafe Yeonnamdong 223-14 – Add. 161-10 Seongmisan-ro, Mapo-gu, Seoul
Korean Winter Street Food
Korean street food gets a lot tastier during the cold nights when you can walk the roads and try out fresh-made food sold by the street vendors.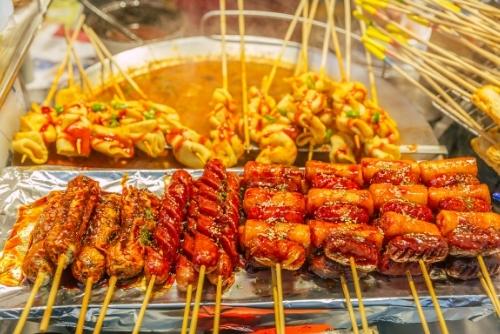 First, a popular Korean winter snack is Gyeran-ppang, which is egg bread. It's bread with egg but since it's prepared steamy and fresh with yummy toppings.
Secondly, Bungeo-ppang that is a fish-shaped pastry stuffed with sweetened red bean paste is one of the common winter street food in Korea.
Thirdly, Hotteok is a variety of filled Korean pancakes. If you go to Gwangjang market which is the oldest traditional Korean market or Namdaemun market, you could get one of the best Hotteok in Seoul. 
Lastly, don't miss Eomuk (Fishcake) that is often sold with Tteokbokki at street stalls. It warms you up from the inside.
Christmas in Korea
Another one of the best things that you can do in winter is experience Christmas in Korea with your family and friends. The atmosphere around the Christmas time of the year gets all magical and gentle. During the Christmas season, people are passing smiles and singing Christmas choruses in Korean. Although there are a lot of temples in Korea which preach Buddhism to their people, Catholicism is still practiced in many areas of Seoul.
Here are the best places to go in Korea to experience Christmas:
The winter wonderland festivities and decorations start in Mid-November till the end of December. You can also go to the Lotte World ice rink in the indoor park and skate along to fun music.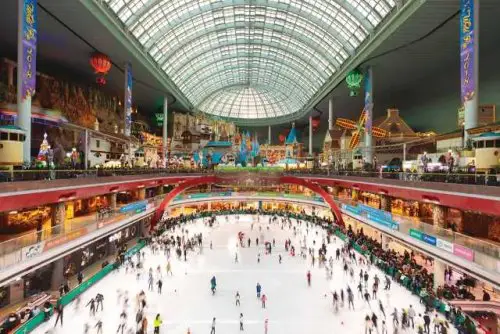 The biggest amusement park in Korea is the best place to go to see winter parades and experience winter festivities. The winter fun starts in the middle of November until the end of December. The winter parade and Christmas decorations will be worth seeing. It'll bring the kid in you back out again 🙂
Garden of Morning Calm has beautiful light decorations and Christmas lights starting at the beginning of December. The nighttime is the best in Winter wonderland, Garden of Morning Calm and you can visit a nearby small French village, Petite France, too.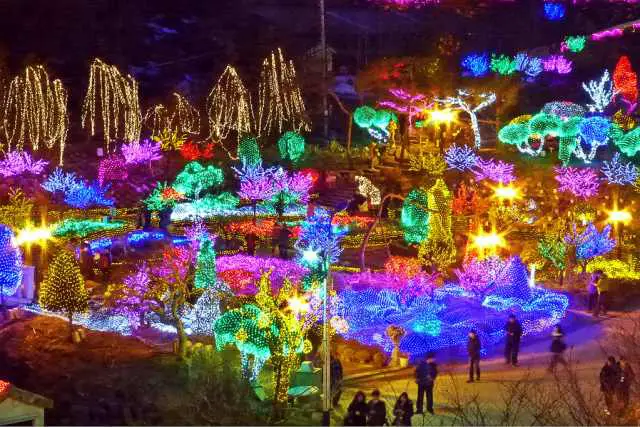 The decorations along these stores are worth taking pictures of. Every year this street is decorated with beautiful holiday ornaments on Korea's busiest shopping district. You will feel like you're in New York here.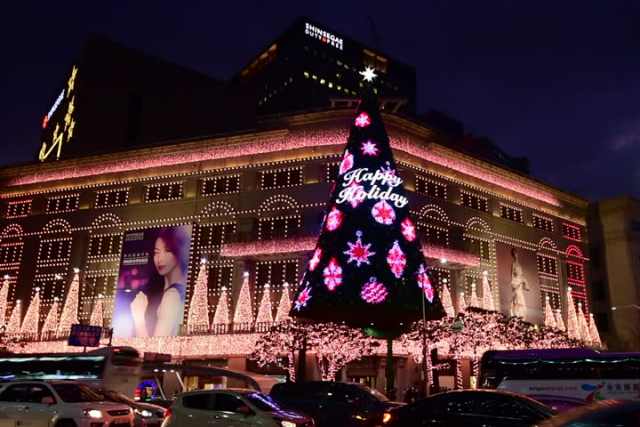 Winter Travel Tips to Korea
Learn the basics of the Korean floor heating system – Only Korean on the control panel.
Subway is better than the bus – You don't need to wait for a bus outside.
Prepare Hot Pack for your hands, body, and your feet.
So, there you have it, here's all you need to know to get you packing to spend your holidays in the winter of Korea. The country has a lot to offer for the tourists who visit the Winter Wonderland in Seoul. Why don't you come here and experience it yourself this year?
You may also like
IVK's Top Picks – Day Tours, Tickets, and Travel Activities
Seasonal Picks!😍