A Jjimjilbang is a traditional bathhouse and a vital part of Korean culture – these heated rooms are also known as a Korean Spa. It is common for locals to hang out, soak, and engage in various beauty-related rituals and services.

A basic Jjimjilbang offers a traditional experience with various types of baths and saunas while the newer ones offer a variety of services including nail bars, restaurants, movie rooms, and swimming pools!
Let's review 5 of the best Korean Spas in Seoul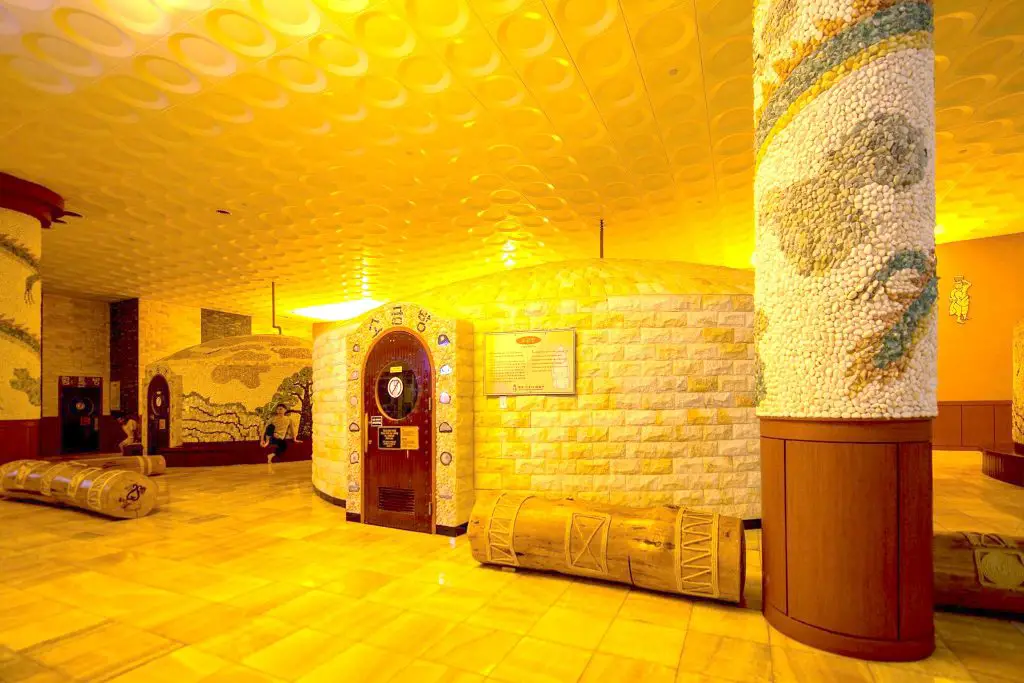 Dragon Hill Spa: Most popular Korean spa
Dragon Hill Spa is one of the most famous Korean saunas. It was featured in numerous K dramas and is located in Seoul. One of the best aspects of the Dragon Hill Spa is that it is opened for 24 hours. You can stay the entire night to truly experience relaxation. Plus you can save on the hotel bill if you are on a budget traveling. It encompasses 8 floors full of different spa zones each pinpointing the necessities for your body.
Furthermore, you can enjoy activities like screen golfing, watching a movie or K dramas, or simply relax in one of their rooftop gardens! Being one of the largest and well-facilitated Korean Spas, the Dragon Hill not only welcomes international visitors but it is also a prime location for locals to hang out on the weekends. It allows travelers the perfect spot to "soak in" the Korean heritage! The Dragon Hill Spa is located in Yongsan and is a short walk from the Yongsan Station exit 1.
Price range: Admission fee starts at 13,000 to 16,000 won (or 11 to 14 US$) per adult.
Address: 40, Hangang – daero 21 na – gil, Yongsan – gu, Seoul.
Phone: +82 10 4223 0001
The Spa in Garden 5
This is a brand new and large Jjimjilbang located on the outskirts of Seoul. It is located on the 10th floor of the newly built Garden 5 shopping center. Thus, Spa in Garden 5 is an ultra-modern Korean spa featuring all amenities of a traditional Jjimjilbang along with numerous modern facilities. You can enjoy a library, atopy (skin focused) treatment rooms, luxuriously built lounge rooms, movie screening rooms (English and Korean), an arcade, and various yoga classes. While relaxing in the spa you can also have the option to have snacks in the lounging areas or head on up to the rooftop.
Plus, The in-house restaurants offer delicious Korean dishes and treat like Shikhye which is a traditional Korean drink. The spa is a 15-minute walk from Jangji Station.
Price Range: 8,000 to 10,000 won or $7 to $10 (USD)
Address: 10, Chungmin – ro, Songpa – gu, Seoul
Phone: +82 2 404 2700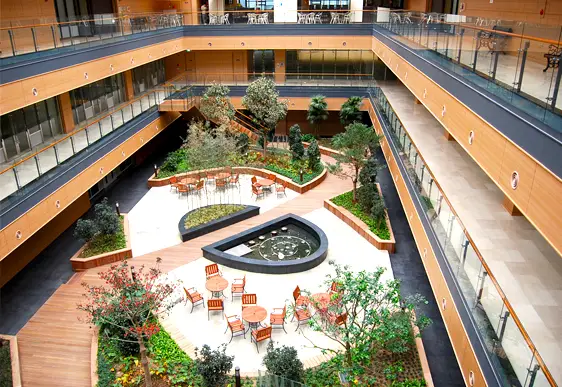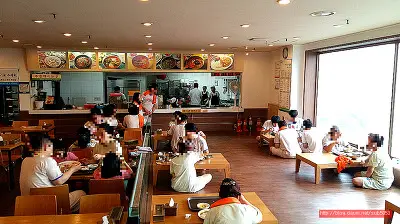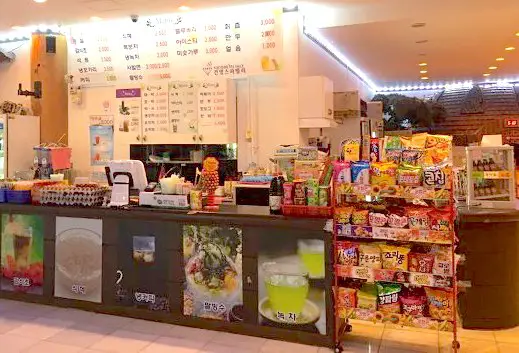 LK Spa in Seoul's shopping district
This spa takes relaxing to a whole new level! In Seoul, the LK Spa is one of the biggest Jjimjilbangs and is located around the busiest shopping districts, Myeongdong and Dongdaemun. It is a two-story spa with a pleasingly bright and very clean environment. We recommend trying a scrubbing service. It will help you slay away all the worry along with the dull, dry skin. As an added plus, the scrub manager will provide a hot fragrance oil massage!
Moreover, LK spa contains three different kinds of sauna rooms including the Maifanshi, the Loess, and Fire, where temperatures range from 50°C to 100°C. Also, these hot springs are infused with healing ginseng, jasmine, and even red wine flavors, helping to dissolve all exhaustion from a productive shopping trip! It is located a short 2-minute walk from Euljiro 3-ga Station exit 7.
Price Range: 65,000 to 120,000 won or 55 to 101 US$
Address: 259 – 1 B1 & B2, Euljiro 3st, Central District, Seoul
Phone: +82 2-2277-0060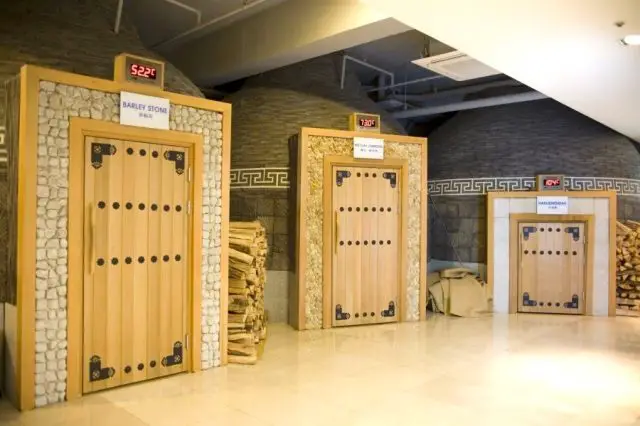 Siloam Sauna near Seoul Station
For the tired foreign traveler, the Siloam Sauna is the perfect place to head over and relax. An added plus is that staying overnight here is much cheaper than hotels and sleeping in bunk bed hostel quarters! Located a short walking distance from the Seoul Station, the Siloam Sauna is one of the older Korean Spa's in Seoul. The Siloam Jjimjilbang is one of the more authentic experiences you can get in Seoul: a no-frills sauna where pure Germanium water is pumped from underground to the Spa's sauna and hot baths. The bathhouses carry various medicinal baths including wormwood, charcoal and jade to cater to various physical ailments. Additionally, the sauna rooms offer various temperatures and healing experiences using natural mineral rocks, salts, ice and even oxygen such as the charcoal cold room.
Price Range: 13,000 won or 12.60 US$
Address: 49, Jungnim ro, Jung gu, Seoul
Phone: +82 2 364 3944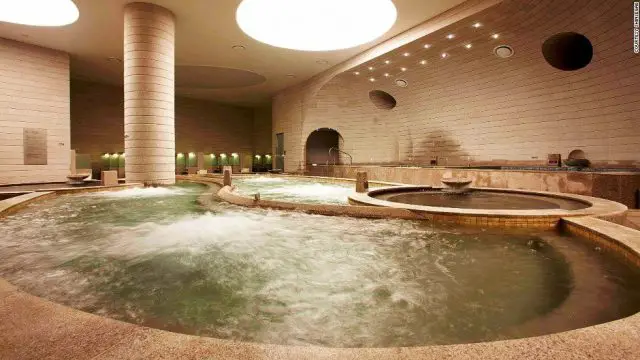 Traditional Oriental Forest Land
This is the only authentic Jjimjilbang in Seoul. It is located in Seoul city at the center-right base of the Ansan Mountain, making it easily accessible via any transportation. The best thing about Traditional Oriental Forest is the outdoor charcoal burning kilns which are no longer found in other bathhouses in Seoul. Furthermore, they burn pinewood in accordance with the ancestral methods to make the heat for the sauna. Moreover, they offer the only true traditional sauna Hanjeungmak in Seoul. Lastly, this place will guarantee your body to rejuvenate it's mind, body, and soul.
Besides, they offer females a resting room specifically designed by salt called the salt room. It is used for medicinal purposes offered by heated salt. You also do not have to worry about your children as they have kids play zone.
Price Range: 8,000 to 10,000 won or 7 to 10 US$
Address: 51, Bongwon – Dong, Seodaemun – Gu, Seoul
Phone: +82 2 365 2700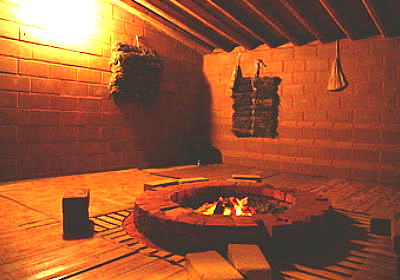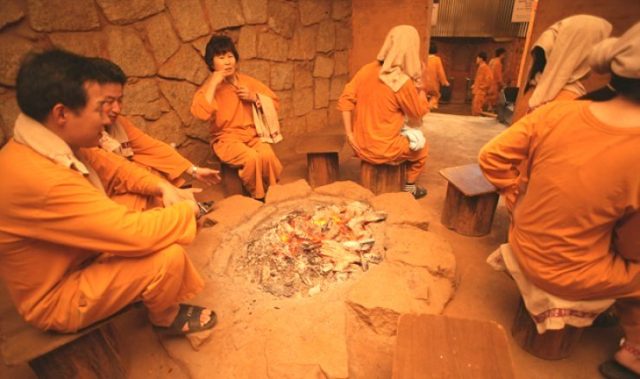 Best foods to eat in a Jjimjilbang
Not only can you refresh your body through the hot spas in the Jjimjilbang, but you can also replenish and nourish your body through Jjimjilbang food. The most common are eggs slow-cooked in the hot saunas, Sikhye(traditional Korean sweet rice drink), seaweed soup, and traditional Korean red bean ice cream. 
Sauna Eggs and Sik-hye
The baked eggs comes with a small package of salt, and the Sik-hye is usually iced and in this type of bottle.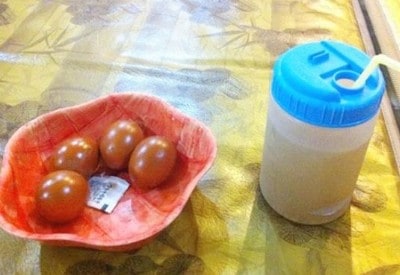 Miyeok-Guk
This is seaweed soup. The best choice for those who want to have a taste of Korean food. Seaweed replenishes the body and is a good source of minerals and vitamins. Also, It is usually in a mussel broth, but seaweed goes well with broth made from cow meat or simply by itself. We highly recommend it!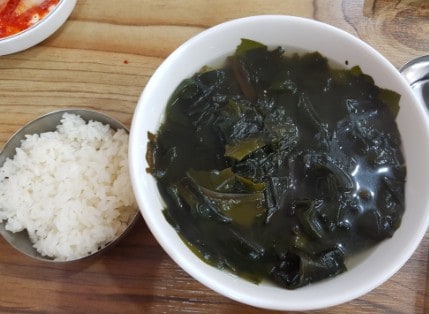 Pat-Bing-Soo
This is Pat-bing-soo or traditional Korean ice cream made with shaved ice layered with red bean paste, sprinkled with condensed milk, grain powder, and topped with cereal. It's so yummy! We highly recommend it.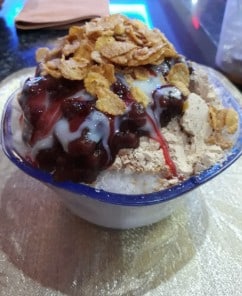 Seoul is the heart of Korea. It shows the history with the modern and offers a nice blend of the old and new culture, food, and experience to travelers. The sense of community defines South Korean heritage and that is why Korean Spa's or Jjimjilbang's are such an important cultural aspect. It is still being resoundingly practiced. I think the Jjimjilbang experience for visitors would be a very interesting and unique glimpse into the life of local Koreans and how they relax after a tough week of work. A visit to these Korean Spa's not only heals the body but also the soul.
You may also like
IVK's Top Picks – Day Tours, Tickets, and Travel Activities
Seasonal Picks!😍