Last Updated on April 14, 2022
Korea is an amazing country with a lot of historic places and tourist attractions. It has a lot of hiking places, the best restaurants, and bars where you can make unforgettable memories with your friends. It is rich in culture.
Among many famous places, Korean Folk Village is one of the very popular places among native people and foreigners. Here you will be able to know all the facts about this wonderful tourist attraction.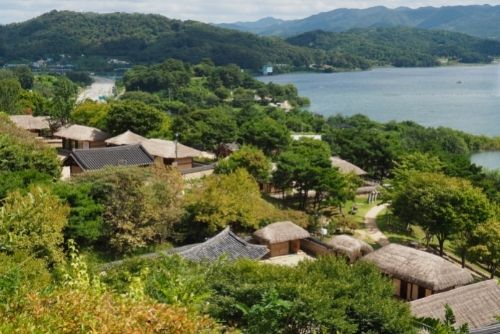 Korean Folk Village is a perfect place to visit expanded over 250 acres. From the Joseon Dynasty, It also has 260 replica houses relocated from their original locations.
It is one of the most popular tourist attractions offering you to look at the beautiful and rich culture of the country. You can learn a lot about clothing, handicraft, as well as food by visiting several workshops. Several events are held over here like traditional performances and celebrations of seasonal changes etc.
Both national and international players are welcomed here. The main purpose of this village is to hence display the true colors of the country's history and culture. Park has several different sections including Bazaar, paly village, Korean folk museum, market village, etc. you will have the best experience of your life over there.
It is located near the biggest amusement park in Korea, named Everland, in Yongin, found in Seoul, Gyeonggi. First, it was opened on 3 October in 1974. For more details of the theme park and zoo, read our article, Everland Theme Park in Korea.
Seoul Attraction: Korean Folk Village
What are some things to know before going to the Korean Folk Village?
Before visiting a place it is better to collect some necessary information about it so that you can plan your visits accordingly. Here is some information for you if you are planning to go to the Korean Folk Village.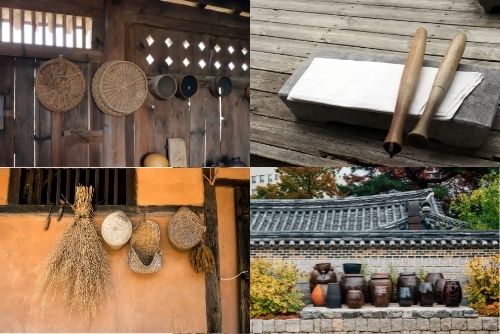 It is a popular place for people who are visiting South Korea the first time as well as families. It is a great tourist attraction
Excellent place for picnic purposes or the outside drinks and foods are allowed.
For the convenience of tourists, audio guides are also available in four different languages, English, Chinese, Japanese and Korean also for rent. You can also have a map for directions.
It is also accessible for people who are on wheelchairs. Wheelchair and stroller rentals are also available for the convenience of visitors.
What is the Ticket Fee?
Korean folk village Ticket fees for people of different ages are as follows:
For adults
Individual
Pass: 18,000 won
Free pass 27,000 won
Group
Pass: 15,000 won
Free pass: 21,000won

For teenagers
Individual
Pass: 15,000 won
Free pass: 22,000 won
Group
Pass: 13,000 won
Free pass: 19,000 won

For Children
Individual
Pass: 13,000 won
Free pass: 20,000 won
Group
Pass: 11,000 won
Free pass: 17,000 won
Best Korean Folk Village Deals!
How To Get There?
There are several routes to get there. Here is an easy route to reach the Korean Folk Village
First of all, go to Gangnam station, find line 2 /Sinbungdan near exit 5.
After exiting from here take U-turn. At the back of the station exit, there will be a bus stop in the middle of the road cross the road to reach that stop.
From the bus stop take bus no. 5001-1, it will cost you about 2500 KRW. Your journey will end after 55 minutes.
Once you reached there to cross the road to the car park.
On your right side there will be a Korean Folk Village entrance, go straight there.
For departing take the same bus.
If you are not on a guided tour you can also take a bus from Seoul station to Suwon station and then use a free shuttle service to reach the destination. The shuttle will take about half an hour to reach the village. You won't face any difficulty during this journey.
Address: 90 Minsokchon-ro Giheung-gu Yongin-si Gyeonggi-do Korea
Open hours: Weekdays 09:30 – 18:00 | Weekend 09:30 – 18:30
Phone: 031-288-0000
What is the Best Time to go?
The best thing about this place is that it is open year-round with hence a slight change in timings from season to season. As most of the attractions are outdoor there, I would suggest you visit this place in autumn or spring. Thus, it is not too hot or too cold. In this way, you can enjoy everything over there and your trip will be memorable.
What To Eat There?
Food is a priority for most people. Moreover, after taking a tour of this beautiful place you may feel hungry. People who love to eat will enjoy it there a lot. There are a lot of opportunities for them to try some traditional Korean food. Bazaar over here serves you with twenty different local Korean dishes. On the other hand at a restaurant, you can enjoy high-quality Korean cuisine. If you want to enjoy comfort food you can all in all try restaurant, Gilmokjib.
Jumak is a wonderful market located here, where you can enjoy not only Korean food but some snacks bars including, Weeny Beeny candy, Imsil cheese pizza, railroad hot dog, and sweet ice-creams. Moreover, you can enjoy traditional tea. These places include a traditional tea house, as well as eight folk village shops, souvenirs and ateliers, railroad and Minsok Banjeom, and Herb Medicine Shop.
Guide Map
It's always a good idea to check the map before you visit a new place. Download the Guide Map and a Leaflet of Korean Folk Village in Yongin. They are official maps and leaflets from the Korean Folk Village (KFV), and all copyrights belong to KFV.
Some Attractions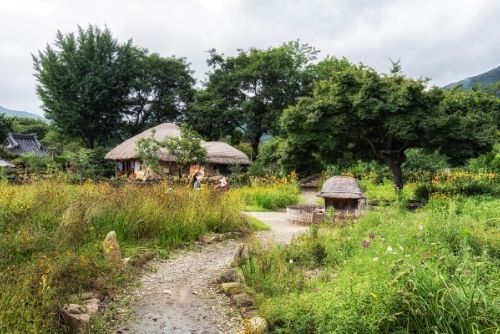 As told above, it is an excellent place to enjoy cultural activities and food. It has its own street market to give you the best street food experience having several restaurants where you can enjoy traditional Korean dishes. It also shows cases of traditional metalworking woodworking techniques for the amusement of the visitors.
In addition, you will love to watch different performances over here like, traditional dances, as well as marriage ceremonies, equestrian skills, and many other recreational activities. All these performances are worth watching. If you are an art lover there is so much for you to enjoy and appreciate. A lot of art, as well as crafts shops, are located here where you can enjoy the food made by the local artisans.
An amusement park is one of its several sections where not only your kids can enjoy but you can also enjoy it. There are many rides and games for adults as well as children. Rides are not dangerous for kids. You can enjoy bumper cars, biking, family costa, boat ride, etc. over here.
This section also has a sculpted garden and a lot of museums. Museums located here include an art museum, world folk museum, and Korean folk museum. World folk museum is a place to must-watch. It highlights the traditional lifestyles of people from all around the world.
Furthermore, Korean Folk Village has also been used for filming for Munhwa Broadcasting Corporation (MBC), 2012 drama named moon embracing the sun, 해를 품은 달. Private residences of common people, as well as local markets and night scenes, were pictured here.
Several exhibition halls are also located here for providing you with a sweeping view of Korean folk culture. These halls include one masked dance exhibition for presenting 30 cultural artifacts, one earth ware exhibition hall presenting almost 3000 artifacts as well as nine world folk exhibition halls presenting you about 860 artifacts.
Festivals at Korean Folk Village
Every spring festival is hosted by the cultural theme park of Korean Folk Village called "Welcome to Joseon". It is a fantastic program in which ancient stories an old fairy tales are told. Different Joseon period characters appear in these all such stories. Special experiences from the Joseon time period are brought to life by the performers after the preparation which connects with the audience. These performances are very soulful.
Cultural Performances at Korean Folk Village
Another reason behind the popularity of Korean Folk Village is the people who wear costumes. These people dress like Sato, Daejanggeum, Kumiho, and Geosang. All of these are famous characters from the Joseon dynasty. People also wear costumes of some other characters.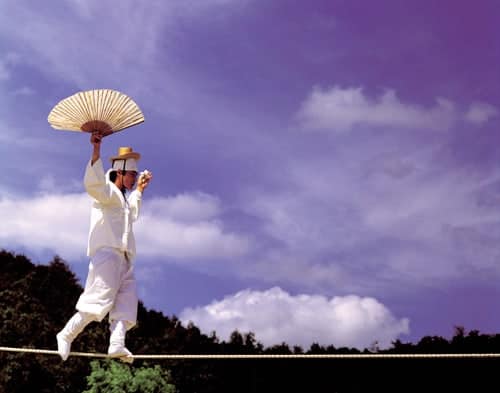 Besides, the place arranges four different cultural performances for the visitors which include:
Nong-ak Play
Tight rope play
Horse-back martial art play
Traditional wedding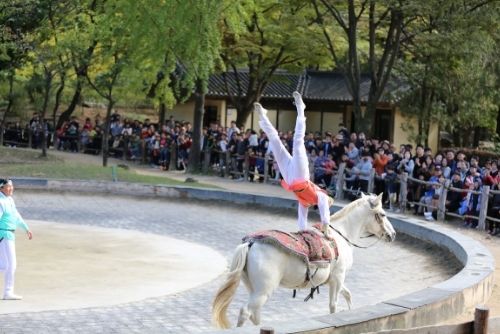 All these performances are on the stage twice a day. The folk village also offers several cultural experiences for visitors like horseback riding, color ceramics, and much more.
Final Thoughts
Traveling to Korea is the best thing you can do if you want to explore a cultural and historical country. It has a lot of tourist attractions but the Korean Folk Village is one of the most popular tourist attractions in the whole country. It displays cultural history from the Joseon era. The place is full of wonderful street markets, small restaurants, museums, activity areas, and amusement parks. The visitor finds everything here. They can enjoy traditional food and kids will love to play games and enjoy rides. You can take part in several activities.
Moreover, you can also buy your favorite art pieces displayed in showcases. The best thing about this place is you can enjoy live cultural performances of people wearing costumes from the Joseon era. If travel to Korea as well as don't go there your trip is useless. The route to this amazing place is simple you do not need any guide. You can hang out with your friends and can also enjoy a picnic party with your family. Give this place a chance and make a lot of unforgettable memories over here.
You may also like
IVK's Top Picks – Day Tours, Tickets, and Travel Activities
Seasonal Picks!😍