Traveling during the big holidays like Chuseok (Korean Thanksgiving) or Seollal (Lunar New Year) in Korea has its ups and downs. There will be many cultural events you can attend, but on the other hand, you might be starving if you do not plan appropriately during the big holidays. Chuseok and Seollal are the biggest holidays in Korea and the hardest time to travel as well. Many restaurants and stores close during these holiday seasons because the owners go back to their hometown to thank their ancestors with their family. 
The most important thing is that you should be prepared in many ways before you leave the hotel. Study and make a detailed itinerary for the day. There might be unexpected surprises during the holidays so plan with care.
1. Check events you can join during the holidays.
2. Don't travel outside of Seoul. (Stay in Seoul!)
3. Check for restaurants that open during the holidays.
4. Prepare for an emergency.
How to Enjoy Big Holidays in Korea
Let's dive into the things you must do to enjoy Korea during the holidays.
Where to go in Seoul during Chuseok in Korea
I hope you don't make any inter-city travel plans for the holiday. Because the expressways are always seriously clogged during the holiday season. Lots of people leave Seoul to visit their hometown to see their family. A four hour trip to Busan will take you eight hours by car. So this means that it is the best time to explore and enjoy Seoul without the large crowds. Stay & enjoy the quiet and calmness of Seoul. 
Visiting historical places and Museums
We strongly recommend you visit historical places in Seoul like Royal palaces, Gyeongbokgung, Bukchon Hanok Village, Namsangol Hanok Village, Changgyeonggung, Deoksugung, etc., and museums during the holiday, so that you can feel the Korean traditional holiday vibe. Besides, it's free during the big holiday seasons like Chuseok or Seollal. If you want to know more about Korea, visiting The National Folk Museum of Korea as well as Gyeongbokgung will be the best choice.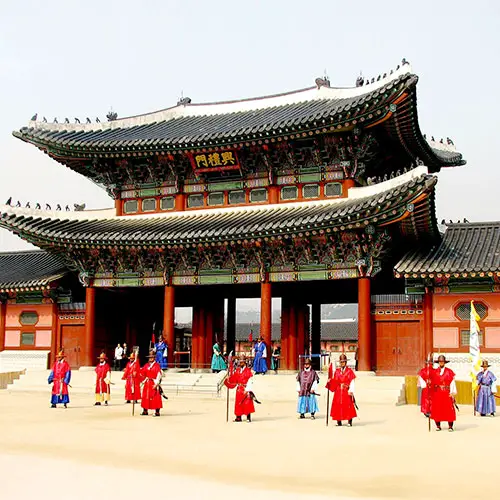 If you want to enjoy traditional Holiday events with the Korean Hanok Village setting, you should consider either the Namsangol Hanok Village or Korean Folk Village. There are many articles recommending the Korean Folk Village as a must-visit place during the holidays, but in my opinion, I'd like to say that the Namsangol Hanok Village is better than the Korean Folk Village. First, the traffic jams make it difficult to get to the Korean Folk Village, not to mention the huge crowds there. Namsangol Hanok Village is in the middle of Seoul, it's free to enter the village during Holidays, and they hold many interesting events for foreigners so that they can enjoy traditional foods and cultures.
Take a Seoul Tour by City Tour Bus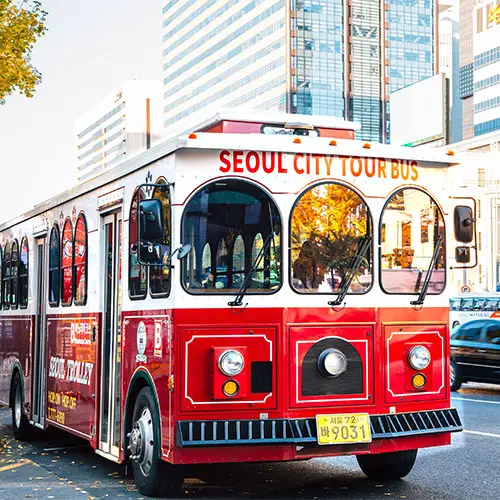 Seoul City Tour Bus offers a comfortable trip to Seoul for foreign tourists during the holidays. You can hop-on and hop-off at any interesting place you want to enjoy. It covers top-rated tourist spots, Royal Palaces, N Seoul Tower, Cheongwadae, Namsangol Hanok Village, Insadong, Daehakro, National Museum of Korea, Namdaemun, Dongdaemun, Myeongdong, Gangnam, COEX, Lotte World Tower, etc. You can freely choose the tour time and boarding location. And Discover Seoul Pass provides free admission to 35 Seoul attractions and offers discounts to 29 attractions in Seoul including the Seoul City Tour Bus.
Watch Famous Performances
Watching interesting performances in the afternoon or evening will be a good choice to spend during the Chuseok holiday. There are many great non-verbal performances in Seoul and other main cities. Please, check the performances that go well with your appetite.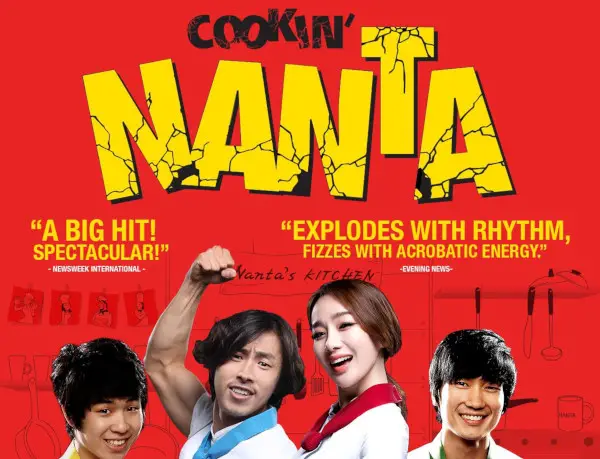 Check restaurants that open during the holiday
Back in the days, most of the restaurants close during the whole holiday period. But these days, more and more restaurants open during the holiday period except for the day of Chuseok. If you can't find an opened restaurant, fast-food restaurants, for instance, Burger King, MacDonalds, and Shake Shack can be a good choice for you. Otherwise, find 24-hour CVSs(Convenient Stores) to grab a bite. There are a few restaurants that work 24-hour 365 days. They usually provide Haejangguk(해장국, Hot soup with meat and vegetables). It will be good to memorize those restaurants before the holiday begins.
Prepare for an emergency
   In the event of an emergency, please contact the relevant department listed below.
Police Department: 112 (for theft, assault, and other crimes)
Fire Department: 119 (for general accidents and ambulance)
Emergency Medical Information Center: 1339 (medical assistance for international visitors)
Tourist Information Center: 1330 (for any other tourism-related assistance)
Seoul Dasan Call Center: 120 (You can get almost all help from them in five languages)
[Hospitals with International Clinics]
Severance Hospital (Yonsei University Hospital), International Health Care Center (IHCC)
Address: 134, Sinchon-dong, Seodaemun-gu, Seoul
Tel: 02)2228-5800/5810
Emergency: 02) 2228 – 8888, 6566
Samsung Medical Center, International Health Services (IHS)
Address: 80, Irwon-ro, Gangnam-gu, Seoul
Tel : 02)3410-0200; 02)3410-6531 (Russian), 02)3410-1075 (Chinese)
Seoul National University Hospital, International Healthcare Center
Address: 101, Daehak-ro, Jongno-gu, Seoul
Tel: 02)2072-2890/0505
Hope this information will help you have the best time during Chuseok and Seollal.
Written by Dy & Jay
You may also like,
IVK's Top Picks – Day Tours, Tickets, and Travel Activities
Seasonal Picks!😍