Last Updated on June 21, 2023
Planning for a vacation can be overwhelming. From the locations and activities to the food budget, everything matters. What matters the most is the stay: where will you sleep? How much will it be? Is it well located?
Sometimes, the prices of hotels might even go as far as to discourage travelers, especially during the high season.
And yet, it is possible to avoid the stress of finding a hotel and reduce the budget drastically when traveling to Korea. Through your favorite Online Travel Agencies, and some you may have never heard of, we will show you how to find the perfect stay on a budget.
Read also:
Top Online Travel Agencies
Use online tools to compare prices!
Agoda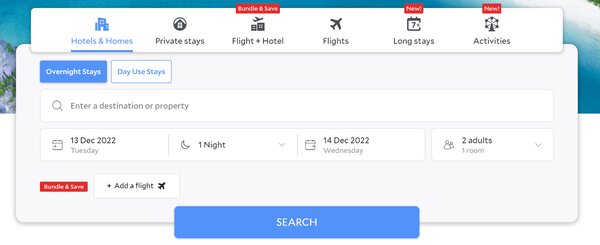 Agoda considers Southeast Asia the main market, but it is doing quite well in Korea, opening doors to countless hotel options. The best part of Agoda is that they offer not only hotels but also local homes, guesthouses, and vacation rentals.
The company also offers a loyalty program where the points earned can be converted into miles with Asiana Airlines. So if you happen to be using this airline, make sure to boost your membership by using Agoda for your hotel reservation.
Website: https://www.agoda.com/
Booking.com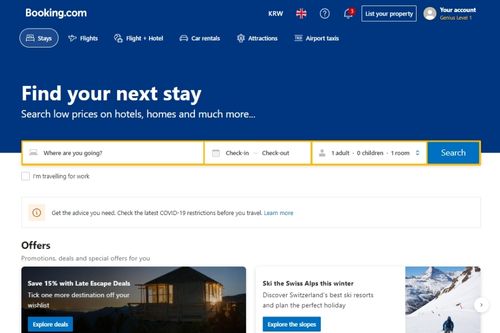 Besides the almost traditional Booking.com, many websites will help you find where to save on hotel rooms of similar standing. Some may be familiar, while others may be completely foreign.
Website: https://www.booking.com/
Hotels Combined
The website, launched in 2005, currently handles more than 40 languages and 120 currencies to accommodate travelers worldwide. Due to aggressive marketing In Korea, the website and app are familiar to the general public. It has even appeared in dramas as a sponsor!
This allows the company to be well integrated into Korean tourism, which, in turn, will make it easier to see the wide array of potential stays Korea has to offer.
Hotels Combined helps travelers get the cheapest reservation on thousands of hotels. Although this makes it a great candidate, the one drawback is that between 10% and 20% of tax is usually not added to the price displayed on the platform. This detail tends to leave an unpleasant surprise for customers at checkout. Be sure to check prices by adding the tax while budgeting. It will give you a more precise idea of what to expect.
Website: https://www.hotelscombined.com
TripAdvisor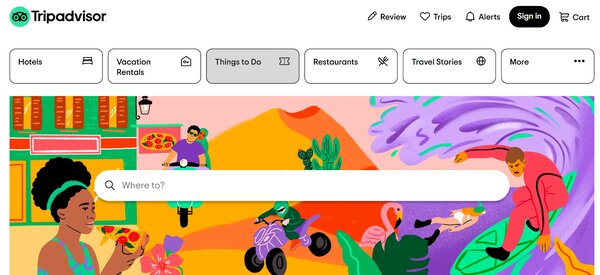 You must already be familiar with TripAdvisor, the world's largest travel platform. Due to its longevity in the business, the main page is just as good as the Korean page, as language, currency, and types of accommodations can be filtered easily.
With this website, you can easily find entertainment, restaurants, and accommodations with thorough reviews from fellow customers. If you need reassurance, this might be your best bet!
Even if you are traveling to Korea, most reviews are in English. You will have no trouble finding what you are looking for. On the other hand, if you are looking for a more "local" itinerary, the website might be less used, as Korean mobile apps are still preferred over TripAdvisor, and the number of Korean users is not so large.
It is also good to know that there are still very few reviews from Koreans and foreigners (compared to other countries accommodations) because they use other apps.
Generally, you might find high-end or Western-style establishments easier than local, casual ones. Therefore, if your goal is to discover the places where locals go, the app might be more challenging. Consider the relatively low utilization rate of locals, but this should not deter you from finding amazing deals!
Website: https://www.tripadvisor.com/
Hotels.com

This subsidiary of Expedia, created in 2001, offers both prepaid and postpaid reservations. Unlike the famous Booking.com, which rarely offers free cancellation, Hotels.com gives travelers more peace of mind. Although the website has North America as its main target, it is possible to find accommodations in Korea.
Website: https://kr.hotels.com/
Top Online Travel Agencies in Korea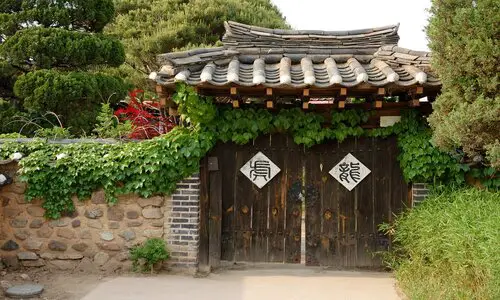 One major difference to remember while looking for a stay in Korea is that most OTAs above direct you toward more Western and mainstream hotel chains (which drives the prices up instantly).
Another detail is that in Korea, "hotels" and "motels" are not so different in terms of comfort but rather in terms of usage. Indeed, while a motel in the US can have a seedy meaning, motels in Korea can be extremely clean and cozy. The only difference is that they can be used by the hour and may have less of a "customer service" approach.
If you are traveling as a couple, alone, or with friends, Korean motels will offer a warm bed, clean sheets, spotless showers, and complimentary coffee and tea for as low as $35/night.
You can find them here, provided you can use Google Translate.
Yanolja
Yanolja is a Korean app that provides domestic and foreign accommodation and "leisure and attraction" tickets within Korea.
Launched in 2015, the mobile app quickly made automatic reservations, room management, and leisure services possible for hotels and other lodging companies in Korea and abroad. Through the app, you can find alternatives to hotels: pensions, lodges, guest houses, and even "self-motels" (no staff, automated rooms).
Yanolja has many categories and filter options to find the unique accommodations frequented by locals in Seoul and other cities and the countryside. So, look no further if you wish to travel like a local!

iOs app: https://apps.apple.com/us/app/%EC%95%BC%EB%86%80%EC%9E%90/id436731843
Google play app: https://play.google.com/store/apps/details?id=com.cultsotry.yanolja.nativeapp&hl=en_US&gl=US
Yogiotte
Yogiotte is currently the biggest direct competitor for Yanolja. The travel/leisure platform helps you prepare for the entire traveling process.
Although it was known much later than Yanolja, the app is already used by three out of five Koreans after its jingle (from a traditional song) gained popularity in an advertisement. As it is very similar to Yanolja, it is a great way to compare the prices of more local establishments!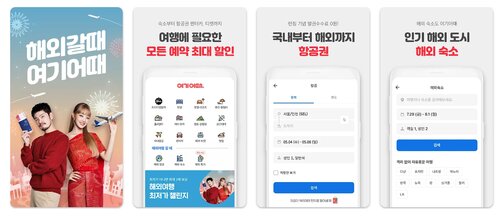 Tip on Payment Methods: one of the things that often deter foreign customers from trying local apps for all their great deals (besides having to translate) is the payment method. One might think that payments will be difficult if one does not have a Korean bank account.
That is not the case! Travel apps have anticipated this issue by providing numerous payment methods.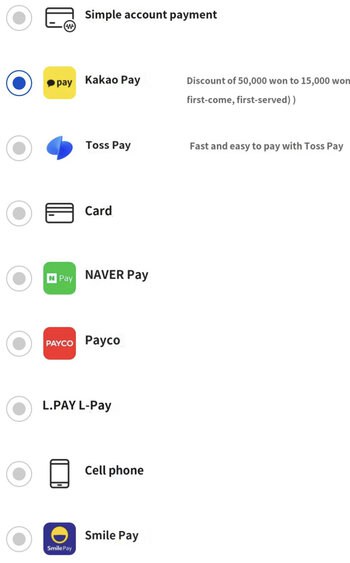 If you are a foreign resident of Korea, you can use your local card, phone, bank transfers, and apps like Naver Pay, KakaoPay, and Payco to pay instantly.
But even if you are new to the country, you can pay with your foreign card! The only detail to double-check first is whether your card is accepted.
iOs app: https://apps.apple.com/kr/app/id884043462
Google play app: https://play.google.com/store/apps/details?id=kr.goodchoice.abouthere
My personal opinion
The local apps have one small drawback: they do not come in English yet. However, I can give you this personal tip. Before I started learning the language, I simply decided to turn my Google Translate automatic translation on and browsed the apps as normal. Although the English translations might be a bit janky, and going through checkout might take 5 more minutes, this strategy helped me save a great portion of my vacation budget, so I highly recommend it.
The English-speaking apps are perhaps more comfortable, as they provide hundreds of languages for customers' comfort. If you do not mind staying at a hotel chain and plan to visit local places, this is also a great way to stay within familiar circles before getting lost in the city. It is all up to you! Enjoy!
IVK's Top Picks – Day Tours, Tickets, and Travel Activities
Seasonal Picks!😍