Yoon Hyeon-woo (Song Joong-ki), who was loyal to the chaebol family (family-run conglomerates), is to be killed as someone from the chaebol family. In a society in which parents' wealth is their ability, talent, and class, It is a drama about a life reboot that never happens in real life. Not only the main actor Song Joong-ki, but all the characters are also good actors with solid acting skills. With its release on Netflix, This Korean drama, Born Rich is already gaining sensational popularity. Let's take a look at the eye-catching Reborn Rich filming locations in Korea.
Read More:
The Reborn Rich Filming Locations
Reborn Rich – Korean Drama
First episode date: November 18, 2022 / Final episode date: December 25, 2022
Episodes: 16
It airs every Friday to Sunday at 22:30 on JTBC
Streaming on Netflix, TVING, Disney+
Cast: Song Joong-ki (Jin Do-jun), Lee Seong-min (Jin Yang-cheol), Shin Hyun-been (Seo Min-young), Kim Nam-hee (Jin Seong-jun),
The original work of this drama is a fantasy web novel.
Baeginje House (백인제가옥) – Jin Yang-Cheol's House Filming Location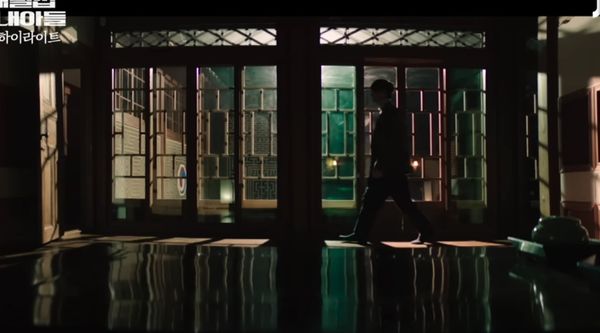 Address: 16, Bukchon-ro 7-gil, Jongno-gu, Seoul, Republic of Korea | 서울특별시 종로구 북촌로7길 16
Hours: Tuesday – Sunday 09:00-18:00 | Monday Closed
Baeginje House 백인제가옥 is a modern hanok, a traditional Korean house, built in 1913 by combining traditional Korean houses with Japanese styles during the Japanese colonial period. In 1977, it was designated as a special cultural property by the Seoul Metropolitan Government. It was used as a filming location for Chairman Jin Yang-cheol's house, and you can see it in detail at the end of episode 6.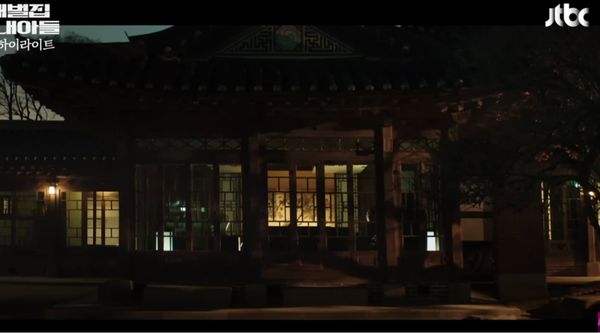 The windows made of steel and glass are quite unique, rather than Korean paper, called Hanji 한지, which can be seen in general hanok. The most impressive scene is that the furniture of Baeginje house was used as it was. I would like to pick this beautiful house as a good place for a day out in Seoul. Even if it is not a filming location for a drama, it is the best place to visit if you want to see an old traditional Korean house.
Find & Compare Things To Do in Korea!
Yeollin Event Hall (열린행사장) – Jin Yang-Cheol's House Filming Location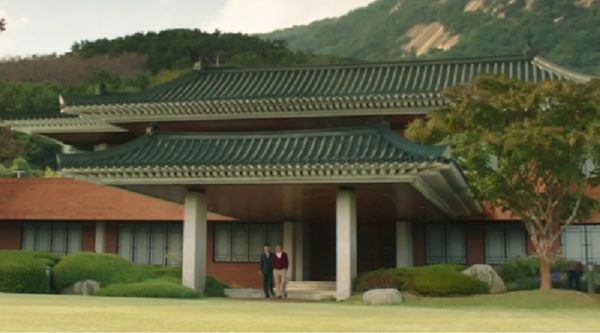 Address: 60, Hwangnyeongsan-ro 7beon-gil, Suyeong-gu, Busan, Republic of Korea | 부산 수영구 황령산로 7번길 60
Hours: From November to May Monday – Friday 09:00-17:00 | From June to October Monday – Friday 09:00-18:00 | Weekends Closed
This place is known as the villa of Chun Doo-hwan, who was the president of the Republic of Korea from 1980 to 1988. In 1998, it was used as the official residence of the former mayor, and in 2012, it was opened to the public as a park and library.
Chairman Jin Yang-cheol's garden and outdoor filming locations include a scene where Chairman Jin Yang-Cheol (Lee Seong-min) feeds fish in a pond with a waterwheel and a scene where Jin Do-joon (Song Joong-ki) reads a book at an outdoor table. Not only it's Reborn Rich Filming location, but also a perfect place to enjoy a walk with lawn gardens, back gate trails, hiking trails, and tens of thousands of trees neatly arranged.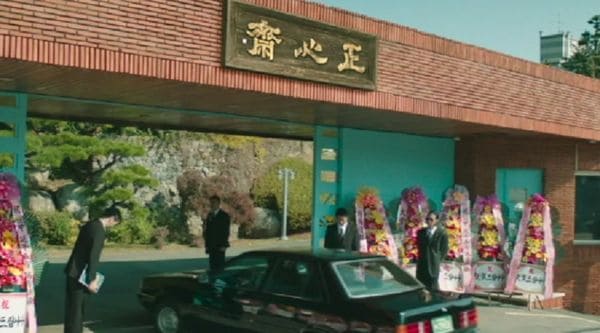 Seasonal Picks by IVisitKorea!
Chonnam National University (전남대학교) – Jin Do-joon's College Filming Location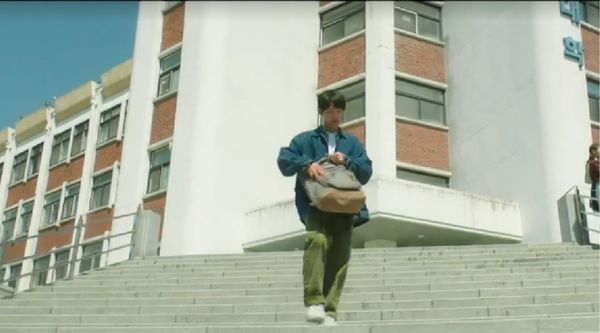 Address: 77, Yongbong-ro, Buk-gu, Gwangju, Republic of Korea | 광주광역시 북구 용봉로 77
In the drama, Jin Do-joon (Song Joong-ki) and Seo Min-young (Shin Hyun-bin)'s college is Seoul National University, but the actual filming location is Chonnam National University's Gwangju campus. It is said that this place was chosen as the filming location because it suits the era of the drama, modern and contemporary architecture coexist appropriately, and the landscaping is also beautiful.
The Chonnam National University Gwangju Campus is famous for the metasequoia road at the front gate and the promenade surrounding the small lake at the back gate. If you go to Metasequoia Road, which has a beautiful panorama throughout the four seasons in Korea, and the lake at the back gate in late July, you can see the scenery full of beautiful lotuses. So it would be good to visit it at least once.
Wangsan Marina Port (왕산 마리나항) – Jin Seong-jun's Yacht Filming Location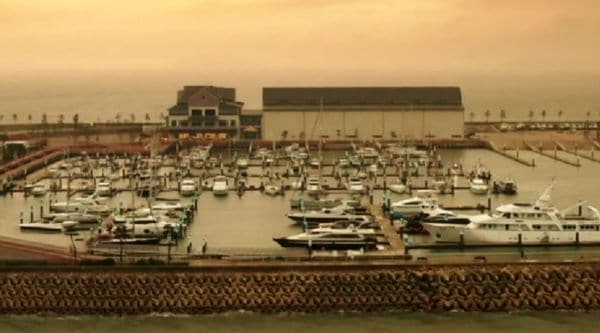 Address: 143, Wangsanmarina-gil, Jung-gu, Incheon, Republic of Korea | 인천시 중구 왕산마리나길 143(을왕동)
Around the middle of the second half of episode 6, Yeongjongdo Wangsan Marina and Jin Seong-jun's (Kim Nam-hee) yacht appears. Incheon's largest marina port in Korea has numerous yachts, so you can feel the more exotic charm.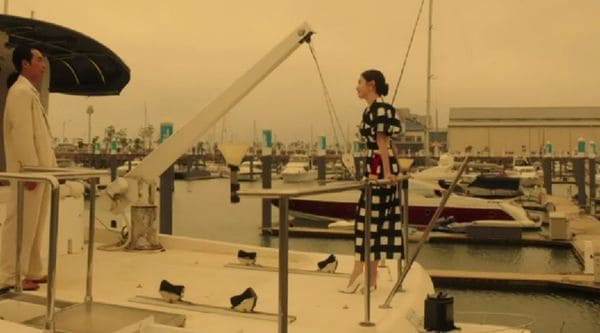 Above all, it is famous as a sunset spot among locals. The color of the sea is so stunning and it is fun to see exotic yachts. How about taking a break while watching the beautiful sunset? If you make a reservation in advance, you can also experience a yacht tour.
Read more:
Haedeun Museum (해든뮤지움)
Address: 44 Jangheung-ro 101beon-gil Gilsang-myeon Ganghwa-gun Incheon | 인천광역시 강화군 길상면 장흥로 101번길 44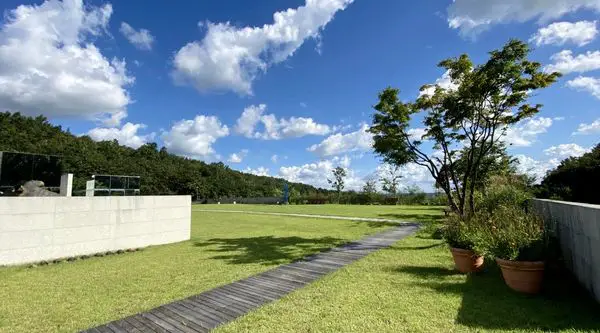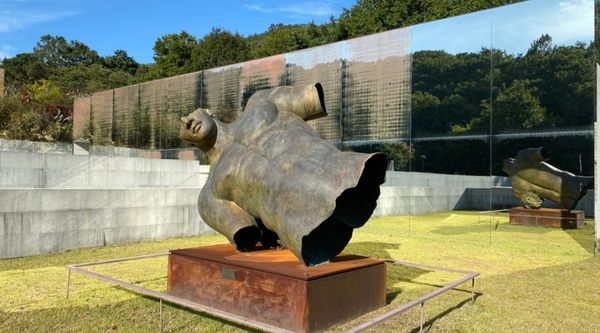 Gyeongwonjae Ambassador Incheon (경원재)
Address: 24-11 Songdo-dong Yeonsu-gu Incheon | 인천광역시 연수구 송도동 24-11