Korean Skincare With Niacinamide is a star in highly effective skincare because it helps the skin in many ways. Niacinamide-containing products help you look younger by boosting collagen and brightening your skin. They can also repair the damaged skin barrier and fight acne by regulating sebum and reducing inflammation. Let's scroll down to read The Ultimate Help To Brighten Your Skin and search for the best Korean Skincare With Niacinamide products for healthy-looking skin!
The Ultimate Niacinamide Guide
What is Niacinamide in skincare products?
Source: self.com
Niacinamide is known as an active form of vitamin B3, and it dissolves in water. It's also called nicotinamide, one of the ingredients in skincare that dermatologists have studied the most about. Unlike L-ascorbic acid, also known as vitamin C, it is stable, which means it doesn't change much when exposed to light, heat, moisture, or oxygen.
How Niacinamide works
Niacinamide keeps our cells' necessary enzymes NADH and NADPH from breaking down (including skin cells). These enzymes are essential for the processes in our cells that keep our skin flexible as we age. When these enzymes break down in our cells, they act as antioxidants that fix damage from free radicals.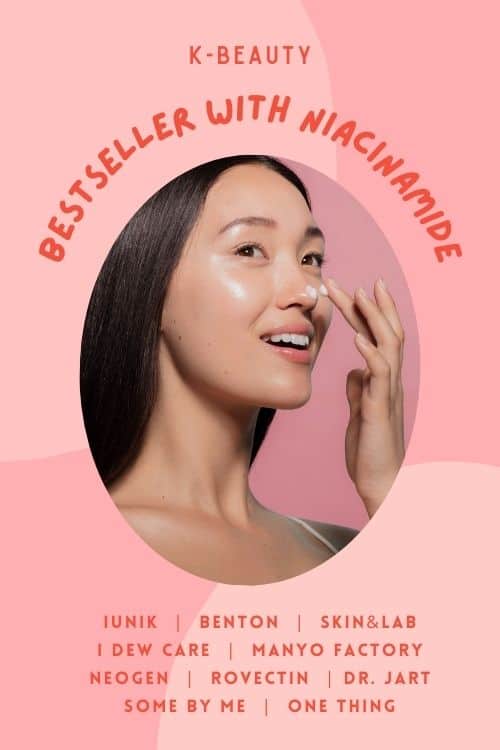 How Niacinamide helps your skin to become brighter?
Korean skincare is mostly about brightening the skin, which means getting rid of hyperpigmentation. Studies have shown that Niacinamide is very good at making the skin lighter, making it a popular ingredient in many Asian skin care products.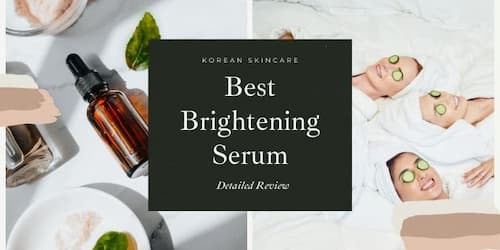 How does Niacinamide get rid of dark spots?
Niacinamide has been shown to stop the transfer of melanosomes from melanocytes to keratinocytes. This differs from other popular skin-brightening ingredients, like vitamin C and kojic acid, which prevent tyrosinase from working.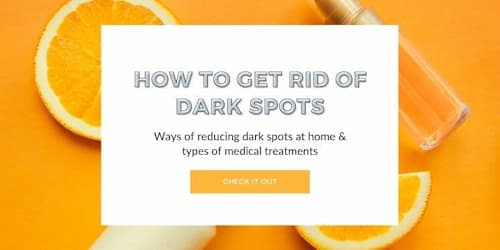 This means that Niacinamide doesn't stop the body from making melanin; instead, it contains melanin from getting to the skin cells in the epidermis.
This study examined how well 4% hydroquinone and 4% niacinamide treated the melasma of 27 patients over eight weeks. It was also found that people who used the niacinamide treatment were less likely to have side effects like redness and burning.
Another study found that putting on a topical solution with 2% niacinamide and sunscreen every morning makes uneven hyperpigmentation look a lot better than when sunscreen is the only thing used.
Benefits of Niacinamide to your skins 
For now, here are some of the great things that this compound can do for your skin:
It helps clear up acne vulgaris, which is caused by bacteria. 
Helps fade melasma (a form of hyperpigmentation). 
Increases the skin's elasticity, making pores look smaller.
Niacinamide is a great anti-aging ingredient because it improves fine lines and wrinkles. 
Increasing epidermal ceramide, free fatty acid, and cholesterol synthesis improve the skin's barrier function. 
Controls the production of sebum, which is very important for treating acne
It helps dry skin, makes it less sensitive, and treats rosacea. 
As you can see, skin care products with Niacinamide will likely make your skin look and feel better, no matter your concerns.
Tips to make use of Niacinamide products
If you want to improve your skin, Niacinamide could be the answer. Here are some tips for using your niacinamide product to get the most out of it.
There are a few reasons why it's essential to know how much Niacinamide is in skin care products. First, too much Niacinamide can make your skin sensitive, red, and irritated. Second, the body needs a certain amount of Niacinamide to work right. Third, Niacinamide in the right amount can help prevent and treat several skin problems.
What percentage of Niacinamide works best?
Between 2% and 10%, Niacinamide is the most effective. Less than 2% is too low, and the product won't help you in any way. More than 10% is too much and could irritate your skin, especially if it is sensitive. If you're starting with Niacinamide, you should try serums with 2% to 5% niacinamide. Once you think your skin has gotten used to it, you can go up to 10%.
So, here's a tip: Read through the whole list of ingredients, even if Niacinamide isn't the most important one. It could still be part of the plan. Use one niacinamide product per skincare routine.
Applying Niacinamide at nighttime yields the best results
When it comes to skincare, it's all about timing. For example, you wouldn't want to use a product with Niacinamide in the morning and then go out into the sun because Niacinamide can make skin more sensitive to sun damage.
Dermatologists say that the best time to use Niacinamide is at night, after cleaning your face, and before putting on moisturizer. This gives the niacinamide plenty of time to do its magic while you sleep. So, if you have skin problems like pimples, putting Niacinamide on your skin at night can help clear it up.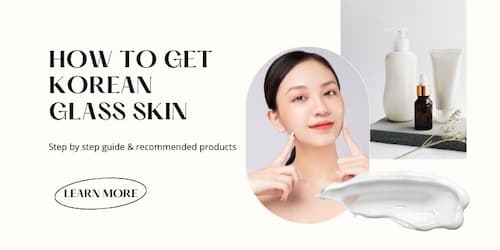 Niacinamide mixes – the Dos and Don'ts
When it comes to niacinamide products, there are some things you should and shouldn't do. 
Niacinamide doesn't work well with vitamin C, so when using skin care products, it's important not to mix these two things. Vitamin C can stop Niacinamide from working, making it useless.
Adding hyaluronic acid to Niacinamide can help the skin stay hydrated and look fuller. Niacinamide can help you see results quickly when used with other active ingredients.
If you don't know what to mix with niacinamide products but want the effects of several top ingredients, look for products that contain a mixture made by reputable Korean skincare brands. They will have made a stable formula with the right amount of each element to get the best results.
Which Are The Best Korean Skincare Brands With Niacinamide Products?
Suppose you want skincare products with Niacinamide, and you like Korean skincare. In that case, you're lucky because so many Korean skincare products have Niacinamide. But which brands of Niacinamide are the best ones? These are the brands:
COSRX
Source: lipsticksxlenses.com
CosRx is central to Korean cult skincare because its products combine maximum effectiveness with the fewest possible ingredients. This means that you get very potent skincare that gives you compelling results. There is a product for every type of skin problem, but the most popular ones are the ones that help with acne.
Purito
Source: purito_official
This cruelty-free Korean brand is still a favorite among people with sensitive or acne-prone skin because it uses natural ingredients and gentle formulas. PURITO looks to nature to try to make cosmetics that are more ethical and better for the environment.
Cos De BAHA
Source: cosdebaha.com
Cos De BAHA products are made with ingredients that work, based on scientific research that finds the right mix of the most effective ingredients. They are vegan, don't test on animals, and don't have any sulfates, parabens, colorants, alcohols, or fragrances.
Manyo Factory
Source: kpopmap.com
This is a naturalism Korean cosmetics brand. Manyo prides itself on creating high-quality, natural skin care products from the purest, cruelty-free ingredients to make your skin look luminous.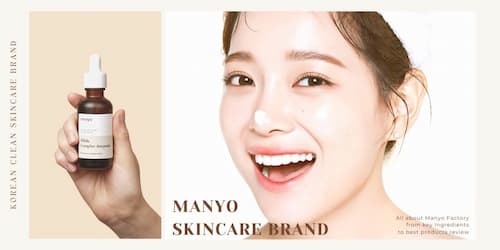 iUNIK
Source: iUNIK
iUNIK, which stands for Ideal Unique Natural Ingredients Knowhow, is the name of a natural skincare line from South Korea that adheres to a minimalist aesthetic and uses only natural ingredients in its products. Their primary mission is to sell high-quality, effective skincare products with minimal fillers and generously sized packaging.
Top 5 best Korean skincare products with Niacinamide
Below are the five best niacinamide-based Korean skin care products for brightening the skin. The good news is that, unlike L-ascorbic acid, AHAs, and BHAs, you can use more than one product with Niacinamide in your skincare routine. This is because Niacinamide is usually well tolerated by all types of skin. 
The Niacinamide 15 Serum by COSRX 
Source: prtimes.jp
A potent serum that works on acne at all stages. Cosrx Niacinamide 15 Serum contains 15% niacinamide to aid in skin repair, diminish the appearance of pores, and enhance the skin's texture. Sebum production and oily skin are kept in check by adding zinc PCA. Niacinamide is also great at calming inflammation from acne and removing acne scars. The lightweight, non-sticky formula can be applied in the morning and evening routines. If you use it in the morning, use SPF 30 or higher.
Ingredients we love: 
Zinc-PCA – a combination of zinc and L-PCA that works well together. Niacinamide helps the body make its own ceramides and fades hyperpigmentation. Trehalose – a type of sugar that draws water to itself, which helps keep the skin well-hydrated.
How to use: 
Put a few drops on the skin during the serum step after cleansing. Start from the middle of your face, and move outward to massage and absorb the serum with your fingertips.
Prices: 
Galacto Niacin 97 Power Essence 2 by Purito
Source: beautywithin.com
This is such a potent little essence because it contains 92% galactomyces ferment filtrate and 5% niacinamide, both of which work together to brighten the skin while also improving the health of your skin at the same time. As there are no harsh ingredients or preservatives in Purito products, even those designed for sensitive skin can benefit from using them. 
Ingredients we love: 
Galactomyces Fertrate Filtrate – a yeast that has been fermented and is full of vitamins, minerals, amino acids, enzymes, and yeasts that help improve the tone and texture of the skin. Niacinamide – is water-soluble and helps even skin tone, strengthens the skin barrier, and makes the skin less dull. Bifida Ferment Filtrate – high in proteins, vitamins, and minerals. 
How to use: 
This is a "first treatment essence." As the name suggests, it should be used before everything else in your skincare routine, like vitamin C, BHA, AHA, or retinoids. You can put some of the essences on a cotton pad or your clean hands and pat it gently onto your skin. 
Prices:
Niacinamide 10 Serum by Cos De BAHA
Source: cosdebaha.com
The anti-aging and skin-brightening serums offered by the Korean skincare brand Cos De BAHA are some of the most specialized products in their categories. Consider these to be the equivalent of The Ordinary in the Korean language!
Since Niacinamide is the primary component of this product, it is an excellent choice for anyone searching for a niacinamide booster that does not contain extraneous fillers. The product contains 10% niacinamide.
Ingredients we love:
 Aloe barbadensis leaf extract (hydrates and soothes), glycerin (hydrates), zinc PCA (controls sebum production and slows aging), sodium hyaluronate (hydrates), allantoin (helps), and dipotassium glycyrrhizate.
How to use: 
After cleansing, toning, and using any acids that remove dead skin, put two to three drops on your face. This serum can be added in the morning and night when you take care of your skin.
Prices:
Galactomy Niacin Essence by Manyo Factory
Source: beautykoreamall.com
The Galactomy Niacin Essence comes in a simple 50ml bottle, making the skin brighter and moist. It can also be carried anywhere and is especially useful when traveling. 
Ingredients we love: 
97% Galactomyces – a concentrate of yeast fungus that was obtained through the process of fermentation. 2% Niacinamide and 1% Sodium Hyaluronate
How to use:
 After applying toner, take a few drops of this serum and spread it on your face using your fingertips. For optimal results, employ both in the morning and at night.
Prices:
Tea Tree Relief Serum by iUNIK
Source: culturaskin.com
The best optimized facial serum for acne-prone skin that is not heavy and does not clog pores. Your sensitive and acne-prone skin will feel better after using a product that contains tea tree oil and centella asiatica, even if it has dark spots or acne scars. Tea tree relief serum from Iunik is excellent for people with acne-prone skin who need to calm and soothe their stressed skin.
Ingredients we love:
 Tea tree leaf water (67%), and Centella Asiatica Extract (19.5%), which give your skin moisture and nutrients and contain vitamins, minerals, enzymes, and other organic nutrients. 
How to use:
 After washing your face and (optionally) toning it, use the dropper to put a small amount on your face and let it soak in. If you use it during the day, use a moisturizer and sunscreen afterward.
Prices:
Here is also a skincare comparison:
Skincare Comparison: The Ordinary Niacinamide 10% + Zinc 1% versus iUNIK Tea Tree Relief Serum.
Where to shop for Korean Skincare products with Niacinamide?
Amazon
Amazon is the biggest and most successful store online because it gives customers the best experience. When people buy Korean skincare products online, they expect three things: Consumers always want to find the product they're looking for, and this product should, of course, be in stock.
YesStyle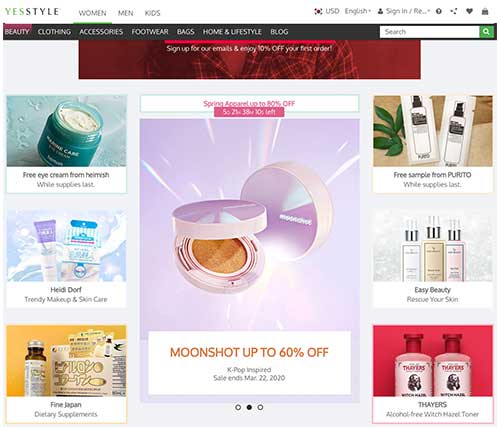 YesStyle is the first online store to sell beauty, fashion, and lifestyle products from Asia worldwide through its website. It brings customers the newest skincare products and thousands of items from brands all over Asia every season.  
Stylevana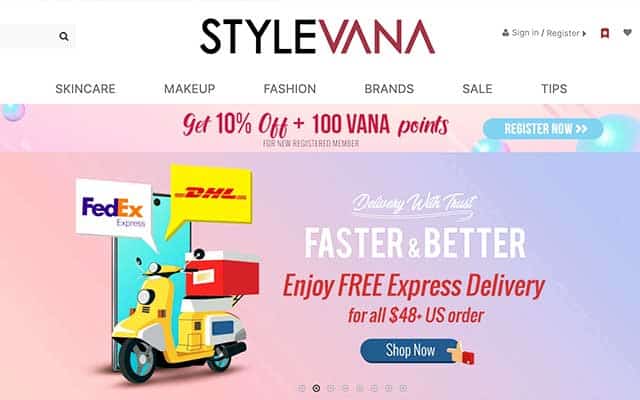 At Stylevana, they are interested in fashion and beauty. Every season, we work hard to find the best Asian fashion and beauty brands and products for shoppers. They want to give you a wide range of fashion and beauty options that are also affordable. 
Niacinamide FAQ
"Can too much Niacinamide hurt my skin?"
Since Niacinamide is in so many Korean skincare products, you might wonder if too much of a good thing is terrible. Niacinamide is a relatively mild ingredient, which is good news (compared to AHAs, BHAs, retinol, and vitamin C).
Many people use multiple skin care products with Niacinamide, and their skin doesn't react badly to it. Higher concentrations of Niacinamide, on the other hand, can sometimes cause temporary redness of the skin in the form of blush in some people.
"Can I use Niacinamide on the skin with acne?"
Yes! If you have acne-prone skin or tend to get blemishes, you will be glad to hear that a concentration of only 2% can help reduce blemishes. Check out COSRX Refresh ABC Daily Toner, which has Niacinamide (AHA BHA Vitamin C). It will make your skin feel smoother and look better.
Do you want something more potent than the niacinamide toner? The 4% niacinamide in COSRX AC Collection Blemish Spot Clearing Serum will help with enlarged pores, rough skin texture, and bumps.
"How do I use Niacinamide?"
You shouldn't wait to add Niacinamide to your skincare routine. It can be mixed with other active ingredients like retinol, peptides, hyaluronic acid, AHA, BHA, vitamin C, and other antioxidants. Research and tests have shown that Niacinamide is suitable for even sensitive or rosacea-prone skin. Remember to test every new product on a small area first, add it slowly, and use a broad-spectrum sun cream daily to ensure you get the most out of Niacinamide. You can use beauty products like serums, moisturizers, or toners that contain niacinamide daily as well.
"Can I take Niacinamide at the same time as vitamin C?"
Niacinamide and vitamin C can be used interchangeably; that is not a problem. Some fantastic Korean skincare products containing Niacinamide also include vitamin C.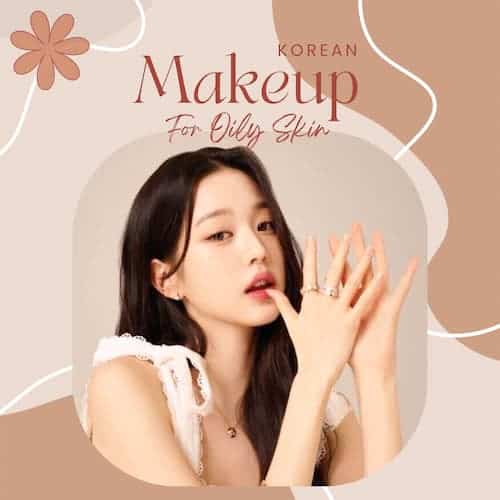 Niacinamide is one of the most valuable ingredients for skin care because it can be combined in so many different skincare ways. It is especially good at making the skin brighter. We hope this article helps you find some niacinamide-based Korean skin care products.
You may also like: