Last Updated on December 9, 2022
How can Korean toners help you to eliminate dry skin and stay hydrated? They have humectants like hyaluronic acid, beta-glucan, and panthenol that help your skin attract and keep moisture and remain hydrated all day. Let's dive into 15 first-rate Korean Toners and see why they are essential to your skincare routine!
Why are Korean toners essential to your skincare routine?
Using a toner cleans your skin gently without stripping it of its natural moisture. This indicates that toners won't make sensitive skin worse and won't overly dry out the skin, either. After you have cleansed your face, a Korean toner will also prepare your skin to absorb the moisturizer and any other treatments you may choose in the next skincare step.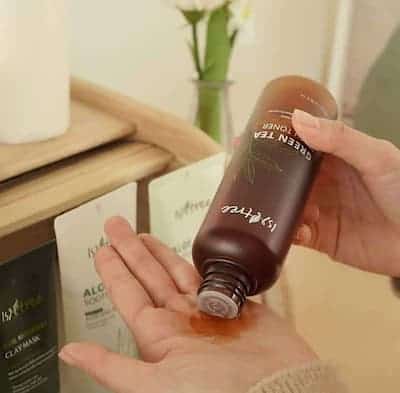 The use of face toner is an essential component of proper skin care. As it is made with a light formula, you can use a cotton pad to double-clean impurities left on your skin after cleansing.
It is a liquid primarily composed of water and can have calming components such as eucalyptus, peppermint, and aloe added to it. Exfoliation, skin-identical, soothing, buffering, moisturizing, solvent, and surfactant/cleansing are some of the benefits that are typically available, especially for dry and sensitive skin. The important thing you should consider while choosing a toner is which one is the best to keep your skin moist.
Top 15 Korean Toners with tons of 5-stars reviews
Looking for the best Korean toners that are appropriate for your dry skin? We'll take care of you.
I'm from Rice Toner
I'm From is a Korean skincare brand that makes all its products in South Korea and it's very popular as a clean beauty brand among locals. Their main goal is to ensure people know where each product's main ingredient comes from. I'm From goes further and says which farm the component came from.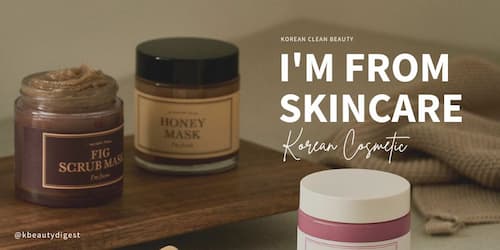 The I'm From Rice Toner is made with 77.78% Rice Extract, which brightens, hydrates, and helps skin retain moisture. This makes the skin feel softer and smoother. This toner forms a protective layer on the skin to stop water loss through the skin's surface, eliminate dead skin cells, and keep the skin hydrated. Ideal for skin that is dry, dull, or irritated. 
Source: masksheets.com
Benefits
After cleansing, this toner can also balance your skin's pH and prepare it for the remaining steps of your skincare routine by making your skin plump, moisturized, and ready to take in more skin-loving actives.
Depending on the formula, toners can help your skin type differently. For example, dry skin can get more hydration and moisture, dull skin can get brightened, aging or mature skin can get anti-aging benefits, oily skin can get oil under control, and sensitive skin can get calmed and soothed.
Niacinamide, Purslane Extract, and Adenosine are the hero ingredients.
Key ingredients
Acne fighter: nicotinamide
Purslane (Common) Extract: an antioxidant component
Niacinamide: a skin-brightening compound
Common Purslane Extract: a soothing remedy
Pros
It makes the skin smooth.
Even when layered, it doesn't get sticky.
Suitable for all skin types, but especially dry/flakey, combination, and sensitive skin.
Works well as a base for makeup.
There's no alcohol, perfume, or essential oils in it.
Vegan and not tested on animals.
Cons
Aside from smoothing and moisturizing my skin, brightening is hard to detect.
How to use
Wash your face as a first step.
After washing your face, pat it gently with a clean towel to ensure it's dry.
Then put the toner on. You can use a cotton pad, a cotton ball, or even your fingers to put on toner.
Etude House Soon Jung Ph5.5 Relief Toner
The Etude House – Soon Jung is a famous line for people with sensitive skin. Its products are all about soothing irritated skin and repairing skin damage while being gentle and safe for sensitive or acne-prone skin.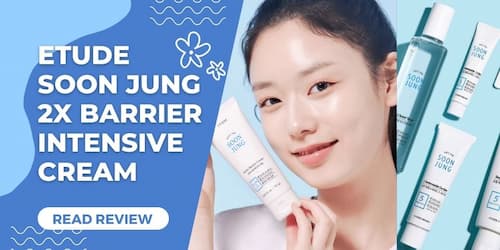 The Soon Jung products don't have any ingredients that come from animals, mineral oil, colorants, fragrance, polyacrylamide, silicone, imidazolidinyl urea, triethanolamine, P.E.G. surfactants, or parabens. This line's pH 5.5 Relief Toner is used to cool down skin irritated from the outside by being weakly acidic and low in irritants.
Source: chocchocusa.com
Benefits
This Korean Toner is made with 97% natural ingredients and has a low pH point of 5.5 to retain skin hydrated and in balance all day.
Strongly recommended for those who have sensitive skin.
It has no fragrance, artificial color, or parabens, which can be skin irritants.
Panthenol, which is related to Vitamin B5 and good for the skin, gives the skin deep hydration.
At the same time, madecassoside, which comes from Centella Asiatica, fixes damage to the skin.
This Toner has a consistency like water and cools and hydrates your skin well.
Key ingredients
Madecassoside, Camellia Sinensis Leaf Extract, and Scutellaria Baicalensis Root Extract are all potent antioxidants.
Skin-identical component hyaluronic acid is a byproduct of the licorice plant.
Madecassoside, Camellia Sinensis Leaf Extract, and Scutellaria Baicalensis Root Extract all have calming effects.
Pros
No fragrance.
No essential oils.
Very lightweight, making it simple to both absorb and distribute.
Cons
Not hydrating enough.
Because it is of such low concentration, it is quickly consumed.
How to use
Apply to the skin in the morning and again before bed. Use a cotton pad to apply the product and gently brush it over the face and neck, or dispense it onto your palms and gently pat it onto your skin to absorb it.
KLAIRS Supple Preparation Unscented Toner
Klairs (originally dear, Klairs) is a Wishcompany cosmetics distribution and communication company subsidiary. Besides Klairs, the company owns two cosmetic brands, By Wishtrend and Jungle Botanics. It can be seen that Klairs is the most developed brand among them and has become the representative brand for the whole company.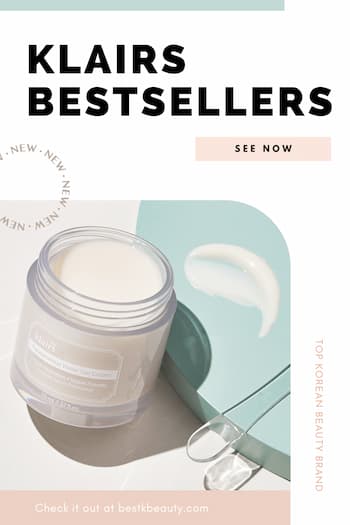 Supple Preparation Unscented Toner by Klairs always pursues the mission of: "simple but enough." Hence, it always focuses on developing primary, benign skin care products that are ideal for all skin types and susceptible skin. 
Source: shopee.co.id
Benefits
pH balance: the primary use of every toner is to balance the skin's pH. The toner helps the skin after washing the face with facial cleanser by increasing the skincare efficiency for the next step. At the same time, it removes the remaining dirt and sebum that cannot be cleaned with facial cleanser.
Skin moisturizing: replenishes moisture, brightens, and smoothes skin.
Soothes skin and reduces irritation: contains many ingredients to soothe irritated skin caused by the environment or cosmetics.
Key ingredients
This Korean Toner is free of alcohol, fragrance, and essential oils. Breaking down the ingredients, we have:
Anti-acne: Sodium Ascorbyl Phosphate
Antioxidants: Centella Asiatica Extract, Tocopheryl Acetate, Portulaca Oleracea Extract, Sodium Ascorbyl Phosphate, Copper Tripeptide-1
Cell-communicating ingredient: Copper Tripeptide-1
Skin brightening: Glycyrrhiza Glabra (Licorice) Root Extract
Skin-identical ingredients: Sodium Hyaluronate, Arginine
Proline Soothing: Centella Asiatica Extract, Glycyrrhiza Glabra (Licorice) Root Extract, Panthenol, Beta-Glucan, Aloe Barbadensis Leaf Extract, Portulaca Oleracea Extract, Copper Tripeptide-1
Pros
Use sparingly; it takes a long time because the texture is denser than water.
The packaging is sturdy, and the lid has a solid part to help make the toner more economical.
The ability to moisturize, help the skin stretch, soften, and reduce weak recovery ability.
The texture on the skin is comfortable and quickly absorbed.
Suitable for all skin types.
Cons
Used for a while, the bottle cap can be frayed.
It does not have the effect of supporting acne treatment as advertised.
How to use
With Klairs Supple Preparation Unscented Toner, you can use it in the following way:
Remove makeup and, wash your face, pat dry.
Use a cotton pad to absorb a sufficient amount of Klairs rose water.
Gently wipe your face (and neck, too), then pat the toner to be absorbed well into the skin.
Wait 2-3 minutes for the toner to fully absorb into the skin, then follow the next skincare steps (if any).
Pyunkang Yul Facial Essence Toner
The gentle, non-irritating, and hydrating ingredients in Pyunkang Yul Essence Toner have made it a cult favorite in Korea. The Pyunkang Yul Essence Toner is a hydrating toner that fights signs of tired and stressed-out skin to make the skin appear extremely smooth and bright. Because it does not contain fragrances or dyes and will not cause your skin to become irritated, it is appropriate for use on all skin types, including the most sensitive ones.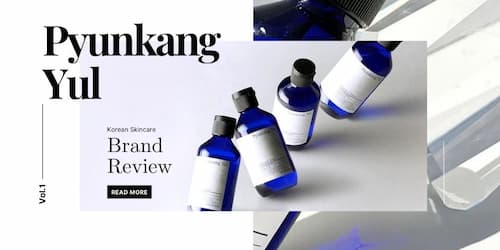 The hydrating toner is made with natural ingredients and does not include any harsh chemicals, alcohol, or artificial scents in its formulation. In addition to that, there is no scent associated with it. According to the Korea Dermatology Research Institute, the organization that carried out the study, it was examined using skin patches and found to be safe, which means that it will not cause the skin to become irritated.
Source: skinrecipe.eu
Benefits
The Milk Vetch Extract in Pyunkang Yul Essence Toner, which is 91.3%, helps to calm and reset your skin. This root extract is known for its anti-inflammatory and antioxidant properties. It helps your body deal with stress, boosts your immune system, and may even help fight cancer. It absorbs quickly and gives intense hydration that lasts all day. Its highly concentrated essence makes it even better.
Key ingredients
Astragalus membranaceous root extract is an antioxidant
Arginine, a component similar to that of skin
Other Moisturizers: Astragalus Membranaceus Root Extract and Bis-Peg-18 Methyl Ether Dimethyl Silane
Solvent: 1,2-Hexanediol, Butylene Glycol
Moisturizer/humectant: Butylene Glycol, Bis-Peg-18 Methyl Ether Dimethyl Silane
Bis-Peg-18 Methyl Ether Dimethyl Silane, a surfactant/cleanser Hydroxyethylcellulose, Carbomer, a viscosity regulator
Pros
Hydrates deeply
Minimal components
Suitable for all skin types
Containing neither alcohol nor scent
Cruelty-free
Non-sticky
Con
It's possible that dry skin types won't get adequate hydration from it.
How to use
The simplest way to apply it is to put a few drops in the palm of your hands and then use your fingertips to lightly massage it into your skin.
Or you can also put a few drops on a fresh cotton pad and use it to gently wipe your skin. This method can help eliminate any extra dirt, oil, makeup, or bacteria your cleanser may have missed.
The Face Shop Rice Ceramide Moisturizing Toner
The Face Shop is a popular Korean brand that produces and distributes cosmetics for skin, hair, and body care. Its products have main ingredients extracted from gentle natural ingredients suitable for Asian women's skin: Rice, pearls, Tibetan mushrooms, green tea, seaweed, Tamanu seeds, chia seeds, coal taken from Jeju mountain, and more.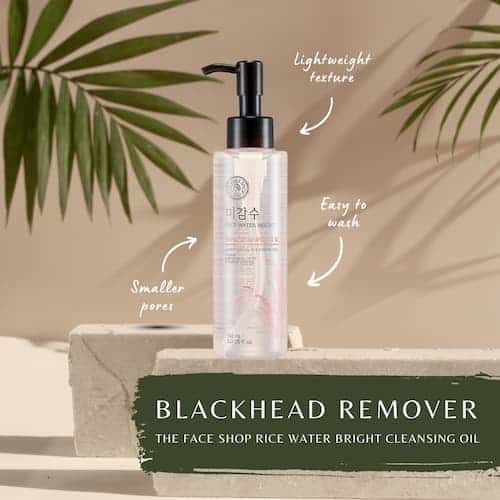 People say that rice is good for the skin. There are a lot of minerals, antioxidants, and vitamins B and E, which make the skin smoother and brighter. This Korean Toner – Rice Ceramide Moisturizing Toner by The Face Shop can be considered to be the best rice toner on the market.
Source: lengbox.com
Benefits
It helps remove dirt and excess oil to help unclog pores.
Gentle exfoliation helps to remove dead skin that has accumulated on the skin.
It provides the necessary moisture, maintains elasticity, and prevents aging.
Helps brighten skin and improve dull, dark skin areas.
Boosts immunity to help protect skin against environmental influences.
Key ingredients
Water/Eau: most common element.
Glycerol is also known as a skin-identical ingredient and a moisturizer/humectant.
Alcohol Denat kills microorganisms and bacteria and dissolves and controls viscosity.
Pros
Effectively cleans skin leaving skin smooth.
The product's plus point provides the necessary moisture to keep the skin soft and full of life.
Support you to have a soft, non-mold makeup layer.
The transparent, viscous toner texture helps absorb quickly without taking too much time to care.
Cons
The product contains preservatives, and sensitive skin should consider before using the product.
The scent is quite strong, so the product may not be appropriate for those who dislike chemical odors or have sensitive skin.
The whitening effect cannot be seen immediately, so you must be persistent in using it to help your skin glow and be healthy.
How to use
Step 1: Cleanse skin with makeup remover and cleanser.
Step 2: Dispense an appropriate amount onto a cotton pad and gently apply it over the skin.
Step 3: Use fingertips to pat to help nutrients absorb quickly.
Step 4: Perform other skincare steps.
Some by MI AHA-BHA-PHA 30 Days Miracle Toner
Although it has only appeared for about 3-4 years, Some By Mi has had a pretty solid foothold in the Korean cosmetics market – known as the global cosmetics paradise. This brand started to gain attention when it launched the popular acne treatment AHA-BHA-PHA 30 days miracle toner and received countless positive feedbacks and compliments.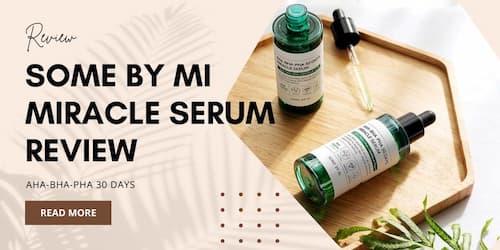 Toner Some by Mi AHA BHA PHA 30 Days Miracle has been causing fever in recent times, proving the success of its marketing strategy when advertising products like "magic water" with uses such as acne treatment, skin bleaching, moisturizing, astringent pores, control excess oil, push hidden acne, treat all types of acne such as whiteheads, blackheads, … and most significantly, the following practical commitment 30 days of use. 
Source: koreanskincare.nl
Benefits
Deeply cleans pores, helps skin clear, tightens pores, and limits the formation of acne.
Removes fine lines and regenerates new skin while preventing the appearance of wrinkles.
Enhance skin elasticity and avoid oxidation, making skin healthier and firmer.
The ability to gently exfoliate does not cause skin irritation.
It does not cause skin irritation and does not dry the skin.
Antibacterial, anti-inflammatory, reduces the formation of red acne.
Key ingredients
Niacinamide and salicylic acid: two effective acne treatments. 
The Extract of Hamamelis Virginiana (Witch Hazel) has Antioxidant.
Niacinamide and adenosine: two ingredients involved in cell communication.
Lactobionic Acid and Salicylic Acid: two effective exfoliants.
Niacinamide: skin-brightening compound.
Allantoin, salicylic acid, and Hamamelis virginiana (witch hazel) are extracts that have a calming effect.
Pros
It cleans the skin well and supports acne treatment because the toner helps dry up my significant acne very quickly and pushes up my hidden acne quite well.
This is an appropriate choice for those with thin skin who cannot use specialized chemical exfoliants because the acid concentration is not high, and there are other neutralizing ingredients.
The product absorbs quickly and does not cause unpleasant stickiness.
Cons
Because it contains only 2% AHA BHA PHA concentration, the acne treatment effect is not apparent. It only helps acne quickly shrink and deep clean.
Those used to using AHA BHA with high concentration will feel that using the product is not entirely practical.
How to use
Use it the same as other Korean toners; after cleansing, use a gentle cotton pad to soak up the solution, wipe your face, park it directly on your hands, and then pat it on your skin.
It can be used twice daily: morning & evening or once every evening. 
The Lab by Blanc Doux Oligo Hyaluronic Acid Facial Toner
The Lab by Blanc Doux is one of the rising star skincare brands as a clean beauty pioneer that places the highest importance on high-quality ingredients and the efficacy of the formulas; the emphasis is placed on the product's contents rather than the packaging.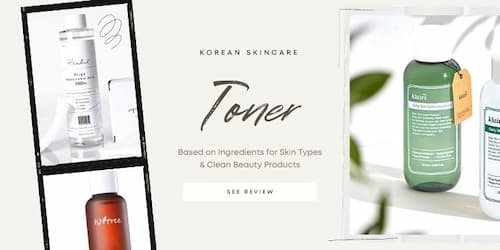 The moisturizing face toner from The Lab by Blanc Doux brings back the skin's moisture and makes it healthy. The formula quickly soaks into the skin's layers without clogging pores or making the skin feel heavy. This toner will make your skin look younger by encouraging cell growth and collagen production. It can also be a soothing aftershave lotion to heal razor cuts and prevent razor bumps.
Source: shop.line.me
Benefits
Maximizes the ability to hydrate and lock moisture into the skin from the first use. Surveys show that after using Oligo Hyaluronic Acid 5000 Toner, the rate of H.A. penetration into the skin increases by 57.3%, and the speed and depth of penetration increase by 119.87%. 
Strengthens the skin barrier to help soothe irritation, helps skin to recover and be healthy quickly after only 2 weeks of use- balances moisture and oil, helps skin stay shiny and radiant regardless of weather conditions.
Key ingredients
Glycerin and Sodium Hyaluronate, two ingredients found naturally in the skin, are used as a match.
Panthenol, Allantoin, and Beta-Glucan are all calming ingredients.
Chelating: Sodium EDTA Disodium.
Humidifier/moisturizer: Butylene Glycol, Glycerin, Betaine, Sodium Hyaluronate, Hydrolyzed Hyaluronic Acid, Sodium Acetylated Hyaluronic Acid, Beta-Glucan, Panthenol.
Preservative: Ethylhexylglycerin.
Dissolving: 1,2-Hexanediol, Butylene Glycol, and Water.
Pros
Because it is formulated with low molecular hyaluronic acids, it provides the skin with sheer moisture while simultaneously nourishing the skin from the inside out.
A mixture with a slightly acidic composition and a watery consistency helps the skin maintain its proper pH balance, which contributes to the sensation of comfort experienced by the skin.
A sub-acidic toner that is fragrance-free.
Cons
The feeling that's left behind is sticky.
How to use
A small amount should be applied to the skin. Then it should be worked along the skin's natural contours using your fingers in a patting motion to encourage absorption.
Tip: Coat a cosmetic cotton ball with a small amount of this Korean Toner, and then apply it to the skin as a calming moisturizing pack for ten to fifteen minutes on days when your skin is irritated by heat and in need of special care.
Isntree Hyaluronic Acid Toner Plus
This is a trendy Korean cosmetic brand and its name combines 3 words Island, Natural, and Tree, meaning that the company's operating philosophy is: honesty in selecting ingredients, only natural ingredients, safe for use. Therefore, 100% of its products are made 100% genuine in Korea, with no testing on animals.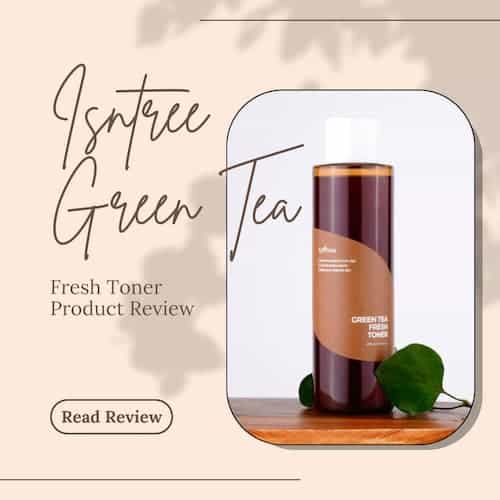 Isntree Hyaluronic Acid Toner is a famous toner line from Korea, highly appreciated by users here. This Korean toner profoundly moisturizes the skin with 5 types of Hyaluronic Acid, helping to improve acne and signs of aging.
Source: beautyandseoul.co.uk
Benefits
Instantly soothes and hydrates skin.
Optimum moisture retention, avoiding skin dehydration.
Balance skin pH, promote skin regeneration, and moisturize skin.
Remove dark spots, fade pigmentation, improve skin pigmentation and lift skin tone.
Support the acne treatment process better.
Key ingredients
An antioxidant blend of Camellia sinensis leaf extract, Chamomilla Recutita (Matricaria) flower extract, Rosmarinus officinalis (Rosemary) leaf extract, Polygonum cuspidatum root extract, Centella Asiatica extract, Portulaca oleracea extract, Sodium hyaluronate crosspolymer, and Scutellaria baicalensis root extract.
Glycyrrhiza glabra (Licorice) extract, a skin brightener.
Ingredients are similar to skin: Sodium Hyaluronate, Sodium P.C.A., Glycerin, Hyaluronic Acid, and Sodium Hyaluronate Crosspolymer.
The following ingredients help calm: Biosaccharide Gum-1, Camellia Sinensis Leaf Extract, Glycyrrhiza Glabra (Licorice) Extract, Chamomilla Recutita (Matricaria) Flower Extract, Rosmarinus Officinalis (Rosemary) Leaf Extract, Centella Asiatica Extract, Aloe Barbadensis Leaf Extract, Portulaca Oleracea Extract, Beta-Glucan, Panthenol.
Pros
The ingredient list is friendly, safe, and benign for all skin types.
The moisturizing effect is perfect; skin without aggressive treatment can be used.
Support and soothe damaged, sensitive skin, anti-aging for skin.
The texture on the skin is quickly absorbed, not secret, and not sticky.
Cons
The skin is not smooth; there is a slight hissing feeling, but not too uncomfortable.
The whitening effect is not obvious.
How to use
You should use this cream right after cleansing your skin with makeup remover or cleanser and before applying serum or essence.
Take an appropriate amount and gently pat the skin surface when using. Apply makeup remover cotton to the skin, gently massage to allow the nutrients to penetrate the skin cells, then continue with the skincare steps.
Mediheal N.M.F. Intensive Hydrating Toner
In the past 10 years, MEDIHEAL has gone from being a new idea to a well-known global beauty brand with one goal: to make an affordable one-sheet solution for your changing daily skincare needs. The founder of MEDIHEAL thought that everyone should have the power to be as beautiful as they can be. It calls itself a "beauty science" company and offers more scientifically based beauty solutions.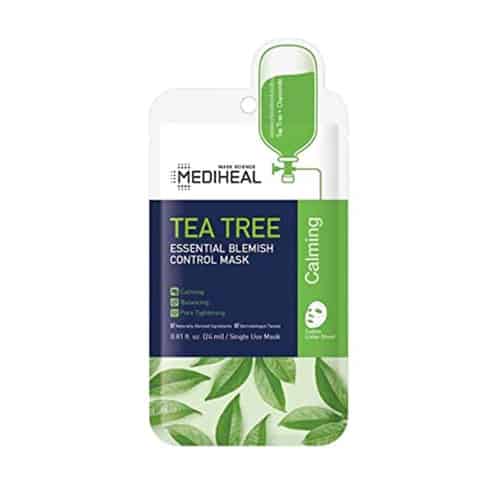 Their groundbreaking Intensive Hydrating collection was made with the help of some of the best dermatologists and estheticians: Natural Moisturizing Factor. N.M.F. is the best moisturizer for your face. This Korean Toner keeps your skin healthy by moisturizing it with things it already knows how to use, like hyaluronic acid, marine minerals, and fatty acids. Together with honey, rose water, and tiger grass, all soothing, it's a powerful way to quench dry, thirsty skin.
Source: plumpshop.com
Benefits
Deep ocean water has a lot of minerals and nutrients in it. This is the main ingredient in N.M.F. Intensive Hydrating Toner. It feeds and hydrates the skin, making it softer and healthier.
The ability of tremella mushroom extract to hold water is several times higher than that of hyaluronic acid in Mediheal Toner. 
Tremella keeps the skin well-hydrated and makes the skin's defenses work better. Also, the tremella mushroom has a strong antioxidant effect and slows down the skin's aging process.
Deep ocean water below sea level is full of minerals and nutrients because it is cold and doesn't get much sunlight. As a crucial part of N.M.F., it feeds and hydrates the skin to make it look softer and healthier.
Key ingredients
N.M.F., mushroom extract, and sugar maple extract will give your skin a new lease on life, gently exfoliate it, and nourish it to the next level.
Sugar Antioxidant in Mushroom Extract Maple extract is a natural moisturizing factor that exfoliates. Natural Ingredients Hydrating and Refining Skin Care System.
Intense Moisturization Soothes and heals skin that is dry and irritated.
Pros
It contains tremella extract to maintain moisture levels.
Sugar maple and Asiatica Centella extract both have anti-inflammatory that wound healing on the surface, as well as the ability to stimulate skin regeneration.
It contains hyaluronic acid to keep moisture in.
This product does not contain parabens, silicones, mineral oil, and colorants.
Cons
Contains alcohol.
Has fragrance.
How to use
Using a cotton pad, carefully go over your freshly cleaned skin.
Haruharu Wonder Black Rice Hyaluronic Toner
Did you know that the word "Every day" in Korean is pronounced "Haruharu"? Because the company is all about designing products that can be used as an essential part of your daily ritual and skincare, this connotation fits in well with the message they are trying to convey. Because 95% of their components come from natural sources, they make it their mission to supply your skin with all it requires and make your skincare experience as uncomplicated as possible.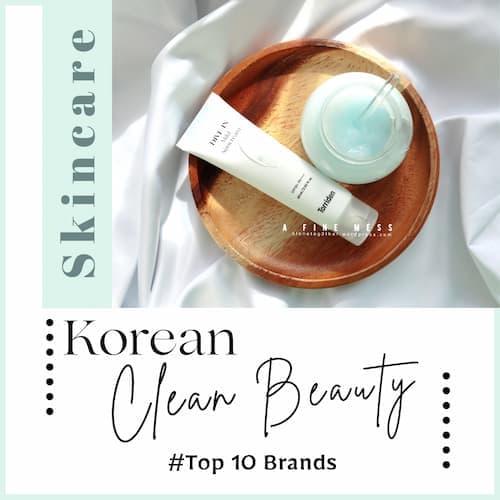 Haruharu Wonder's Black Rice Hyaluronic Toner is a gentle toner that is moisturizing, invigorating and packed with beneficial elements to the skin. Using their exclusive Ultra Deep Technology, designed to transport active substances to the dermal layers of the skin, they have devised a formulation to achieve powerful absorption.
Source: glowieco.com
Benefits
Excellently hydrating and very low in body weight.
The best aspect is that the Haruharu is oil-free, making it suitable for all skin types.
This rice toner has no exfoliants but helps smoother, flawless, and more radiant skin.
Lower levels of preservatives equal a shorter shelf life. 
Key ingredients
Rice extract, specifically fermented black rice, is the main ingredient here. Rice extract contains good things like vitamin E, ferulic acid, polysaccharides, omega-3 fatty acids, and trace minerals like calcium, selenium, and zinc, which have antioxidant and moisturizing effects.
Fermented Oryza Sativa (Rice) Extract: This powerful antioxidant contains polyphenols and flavonoids, which protect the skin from free radicals, help skin cells grow back, and tighten the skin.
Phyllostachys Pubescens (Bamboo) Shoot Bark Extract: Evens out the tone of the skin and makes it look brighter.
Tamarindus Indica Seed Gum is a polysaccharide that makes the skin's barrier smoother and more potent.
Hyaluronic Acid: It keeps water in.
Pros
It imparts a velvety texture to the skin.
Enhances the appearance of wrinkles and fine lines to some degree.
Antioxidant advantages.
The product works best for those with normal skin or no dryness issues.
Absent of alcohol, aroma, and essential oils.
Cruelty-free and suitable for vegans.
Cons
Not enough hydration and moisturization for the skin.
When building layers, it has a very sticky feeling.
How to use
After you have cleansed your face, apply some toner to a cotton pad or the palms of your hands. Apply the cream in an equal layer over the skin and pat gently to ensure complete absorption.
Use after cleanser and before essence
Tip: Korean toners are distinct from other types of toners because, after cleansing your skin, they restore the skin's natural pH level while also hydrating and moisturizing it.
Papa Recipe Eggplant Clearing Peeling Pad Toner
Papa Recipe started when a Korean father made Organic Jojoba Oil for his daughter, who had skin problems. Since it was founded in 2012, the skincare brand has kept working to find the "true recipe" for beautiful skin. Papa Recipe uses all-natural manuka royal jelly, honey, and propolis extracts to nourish and moisturize skin for its skincare line. All of the brand's products are safe for kids and women who are pregnant or trying to get pregnant.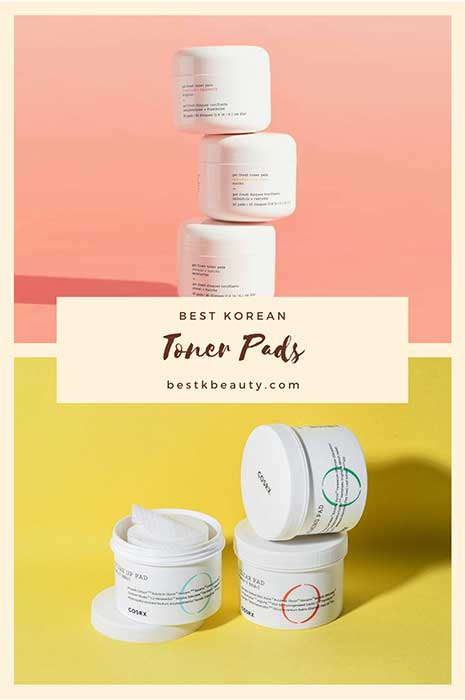 The Papa Recipe Eggplant Clearing Peeling Pad Toner gently removes dead skin cells to make the skin look clearer. It has 100% natural viscose pads soaked in a hydrating toner. These pads stop the skin from making sebum and reduce inflammation. The formula contains extracts from eggplant that calm irritated skin and reduce acne and redness. Tea tree leaves and birch sap soothe the skin and keep it moist.
Source: lmching.com
Benefits
It has 1,000ppm of eggplant extracts high in lupeol to help irritated skin stay hydrated and calm.
It contains an A.H.A. Fruits Complex made from apples, grapes, lime, and lemon, which is gentle for sensitive skin.
Has anti-inflammatory ingredients like Centella extract, Camellia leaf extract, and rosemary extract.
Gently removes dead skin cells.
Offers excellent acne care.
It evens skin texture.
Different textures on each side of the pad for a two-step exfoliating care.
80mm pads that are easy to use and can be used quickly.
Clearing Peeling Pads can be used over and over.
Suitable for acne-prone, sensitive, and dehydrated skin.
Key ingredients
Eggplant extract, tea tree leaf extract, birch sap, and the A.H.A. Fruits Complex are the hero ingredients of this Korean Toner.
Anti-acne: Salicylic Acid Antioxidant: Centella Extract, Pot Marigold Extract, Grape Extract.
Exfoliant: Lactic Acid, Glycolic Acid, Salicylic Acid. Spanish Licorice Root Extract makes the skin look better.
Centella Extract, Pot Marigold Extract, Allantoin, Salicylic Acid, and Spanish Licorice Root for skin health.
Extracts are all soothing ingredients in Sodium Hyaluronate.
Offer
Pros
Weightless and completely cruelty-free.
Large size for complete coverage.
Cons
A strong aroma that cannot be ignored.
It contains a certain amount of alcohol.
How to use
Utilize immediately after your cleanser, twice or thrice per week.
Each pad has already been wet. Because it has two sides, you should first move it across the skin using the side that has the embossed pattern, and then you should pat the pad onto the skin using the smooth side.
Jin Jung Sung Facial Toner Serum
Sincerity is reflected in the manufacturing process of this Korean skincare brand, which takes its name from the Korean word Jin Jung Sung. Much can be done to hydrate the skin with Jin Jung Sung Essence. Because it contains eight distinct moisture components, one of which is Sodium Hyaluronate. The oil of the apricot and glycerin are just two powerful examples.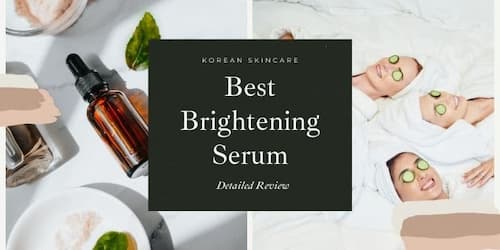 This ultra-hydrating essence serum also contains niacinamide, adenosine, peptides, and ubiquinone, which can nurture the complexion and give it a significant "youth" boost. They collaborate to produce a highly effective moisture barrier while restoring the skin's natural equilibrium, which is essential for anti-aging efforts. People with sensitive skin will find this product ideal because it is free of alcohol, fragrance, and essential oils and has green-level ingredients.
Source: fado.vn/us
Benefits
This face essence or serum has 8 moisturizing ingredients, including Glycerin, Ceramide, Beta Glucan, and Hyaluronic Acid, which makes it very hydrating. The ingredients in this hydrating face serum work together to help dry, dehydrated skin in a big way.
This hydrating serum strengthens your skin's barrier and soothes irritated, sensitive, and damaged skin.
It gives your skin pure hydration to make it glow. Collagen, Peptide, Niacinamide, and Adenosine feed the skin on your face to make you look more beautiful. Skincare that doesn't go out of style and takes care of wrinkles and other signs of aging.
Made from natural ingredients and has the right balance of four moisturizing factors in a clear liquid. This takes good care of your skin. Great beauty products for dry skin, wrinkles, and acne.
It works on all types of skin.
Key ingredients
This ultra-hydrating essence serum includes eight moisturizing ingredients, including glycerin, meadowfoam seed oil, apricot kernel oil, botanical squalane, beeswax, sodium hyaluronate, shea butter, ceramide 3, and allantoin. These ingredients work together to produce a highly effective moisture barrier while restoring the skin's natural equilibrium.
Pros
Quick-absorbing
Lightens without irritation or animal testing
Vegan and cruelty-free
Silicone-free
Paraben-free
Con
How to use
After you have washed your face and toned it, apply the appropriate amount to your face.
Melixir Vegan Balancing Toner For Calming Skin
Melixir is the brand that uses only the highest quality plant-derived ingredients in our vegan formulations, supported by cutting-edge scientific research to achieve the best possible results. When they are formulating, the needs of their customers come first, but the health of our planet is a very close second. To lessen their environmental footprint, eco-friendly packaging is one of their top priorities.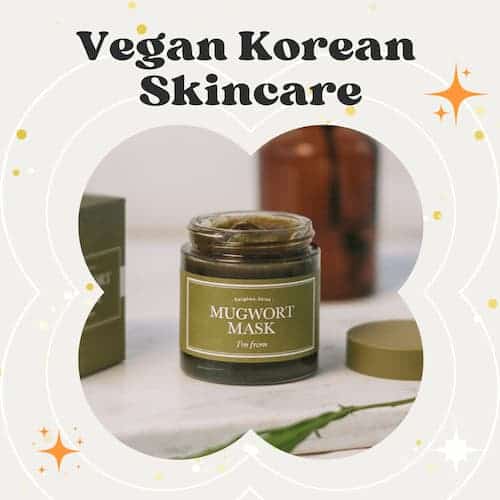 Melixir's 100% natural and cruelty-free facial toner contains green tea extract loaded with beneficial compounds like catechins and polyphenols due to the tea's high polyphenol and catechin content. These nutrients cause the pores to become smaller, remove layers of dead skin cells, and protect the natural barrier on the skin.
Source: kuekue.myportfolio.com
Benefits
This toner, made with green tea leaf extract in its purest form, helps your skin return to its optimal pH balance.
Your skin will be restored to a pH of 5.5 or lower after using green tea extract, which is the ideal foundation for other active ingredients that nourish the skin.
This balancing toner exfoliates dead skin while the catechin and polyphenols in green tea nourish and protect your skin through their active antioxidant and anti-inflammatory properties.
In addition to repairing dullness and evening out uneven skin texture, it hydrates irritated skin and soothes it.
Key ingredients
Green Tea Extract soothes and moisturizes skin that is irritated and dry
Antioxidant: Camellia Sinensis Leaf Extract
Soothing: Camellia Sinensis Leaf Extract Displays all components based on their function
Moisturizer/humectant: Butylene Glycol
Water, Butylene Glycol, and 1,2-Hexanediol are the solvents
Pros
Calms inflamed skin while reducing redness in the skin
Restores luster and smooths out textural irregularities
This product can benefit acne-prone skin, sensitive skin, combination skin, and oily skin
Only utilizes substances that are considered safe by the EWG
Containing no man-made additives or preservatives
Con
It can cause discoloration on clothing
How to use
Apply the product to a cotton pad, then gently sweep it over your face.
Apply it in the morning and night to relax and soothe your skin.
Use within 12 months of the opening date and no more than 24 months after the manufacturing date.
APRILSKIN Artemisia Rice Essence Toner
APRILSKIN is a Korean beauty brand that was started in 2014. It focuses on making natural skin care products and cosmetics that renew the skin and give it that healthy look everyone wants.
Moreover, Artemisia Rice Toner is a soothing, light, non-astringent toner that hydrates and firms the skin without irritating or drying it out. This toner is made with pure Artemisia Vulgaris extract and rice bran water, which is meant to make the skin look healthy and refreshed. This toner is cruelty-free and vegan and has no alcohol, sulfates, parabens, artificial fragrances, gluten, or other ingredients that can irritate the skin.
Source: aprilskin.us
Benefits
The toner also has rice bran water, which makes the skin soft and smooth by keeping it moist and removing dirt. Hymagic-4D, which is made up of four different types of hyaluronic acid, is mixed into the formula.
It will deeply hydrate the skin while also working to retain the moisture that is already there.
Soothing and lightweight gives tired skin the look of being renewed, healthy, and invigorated.
Vegan moisturizer with a low pH (5.5) that hydrates profoundly and keeps skin calm, healthy, and bouncy.
Artemisia, which calms the skin, makes up 80% of the lotion, and 10,000 ppm of rice bran water soothes and hydrates dry skin.
Key ingredients
Purslane Extract and Sodium Hyaluronate Crosspolymer, Two Powerful Antioxidants.
Glycerin, pentylene glycol, sodium hyaluronate, sodium hyaluronate crosspolymer, sodium acetylated hyaluronate, and sodium hyaluronate hydrolysate are all components of the moisturizer/humectant.
Dipropylene glycol, 1,2-hexanediol, Water, and pentylene glycol are all solvents.
Pros
Lightweight
The odor of a low intensity
Alcohol-free
Vegan
Cruelty-free
Cons
It can leave a greasy residue.
How to use
To apply the toner, wet a cotton pad and lightly swipe it around your face.
Put a few drops of the toner into your palms, and then press your palms gently into your face to apply an additional layer of hydration that will last longer.
Secret Key Aloe Soothing Moist Toner
Secret Key is a Korean brand of skin care products and makeup that wants to change the beauty industry. This brand makes high-quality products that combine the best of nature, beauty, and skin science in their formulas.
Aloe Barbadensis Leaf Water is a soothing and moisturizing toner that gives tired skin a comfortable feeling and soothes it. It also adds moisture to dry skin and keeps it hydrated for a long time. After washing your face, this weakly acidic pH toner, which is water-based, helps restore the skin's pH balance. Its plant extract complex, made up of 11 plant-based ingredients, protects tired skin from outside factors while providing plenty of moisturizing and nourishing care for a healthy complexion.
Source: theboxandbeauty.hu
Benefits
Aloe comes from the desert, and 96% of its body is made up of water, so it is excellent for keeping your skin hydrated and moist.
Aloe has a soothing effect made better by portulaca extract and allantoin. Even if you use this Emollient Skin Toner right after cleansing, it won't irritate your skin because it has 13 different kinds of botanical extracts. Instead, it will make your skin smooth and bright.
Key ingredients
Aloe Barbadensis Leaf water is made from the aloe vera leaf extract. Aloe vera is excellent at reducing inflammation, calming, and moisturizing.
Beta-Glucan is a polysaccharide that is found in the cells of yeast, oats, and some types of mushrooms. It helps heal wounds, fights free radicals, and soothes and hydrates skin. It might slow down the aging process.
Allantoin is a soothing emollient that can protect, soften, and heal skin wounds.
Pros
It does not contain any potentially dangerous chemicals.
The formula is extremely lightweight.
Suitable for all skin types.
Highly recommended for combination or oily skin types.
Con
If your skin tends to be dry, it cannot be used alone, it is recommended to use essence or a moisturizer afterward.
How to use
After washing your face, apply the toner evenly all over your face. You can use a cotton swab or directly pour it on your hands and lightly pat it on the front for better absorption.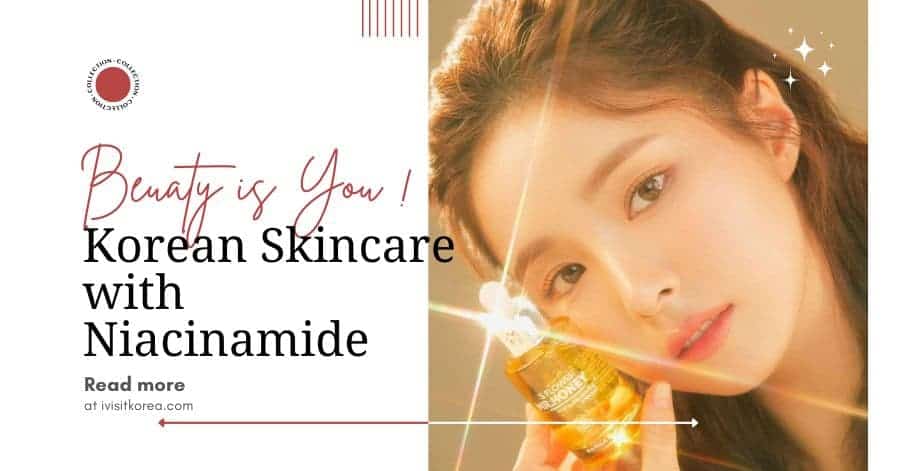 Where are the best places to buy Korean toners?
Yesstyle
You may have heard of YesStyle, the online store that wants to bring unique Asian products to the world. YesStyle was made with one goal: to be the go-to brand for Asian products. The goal of the brand is to become a bridge between Asian products and customers all over the world.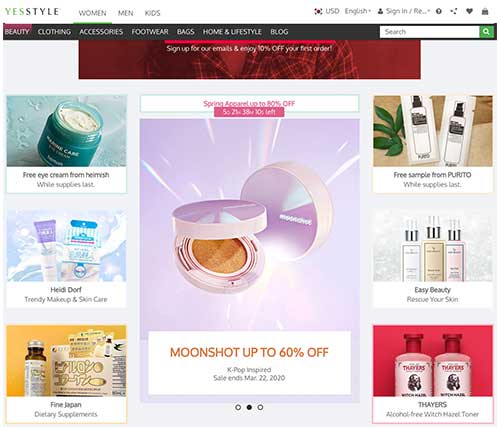 This online shopping platform does this by making and selling tens of thousands of products from Asia. The brand sells everything you want regarding fashion, lifestyle, and beauty. YesStyle is doing this so international customers can learn more about Asian culture.
Global Olive Young
A lifestyle platform for the whole world and a curator of healthy beauty. In 1999, when the first Olive Young store opened, it was the first Korean health and beauty store. Since then, OLIVE YOUNG has been the best and most popular product on the market.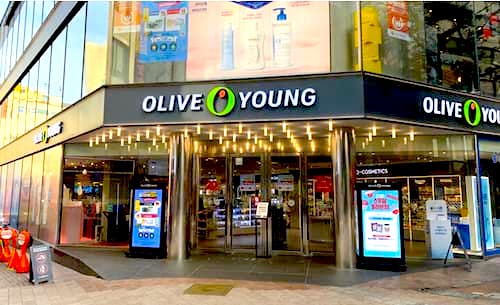 Through a network of 1,200 stores in Korea and the OLIVE YOUNG Global system, which sends our chosen items to more than 150 countries around the world, OLIVE YOUNG is moving from being "Korea's No. 1 Health and Beauty Store" to becoming the "Global Lifestyle Platform" for people all over the world.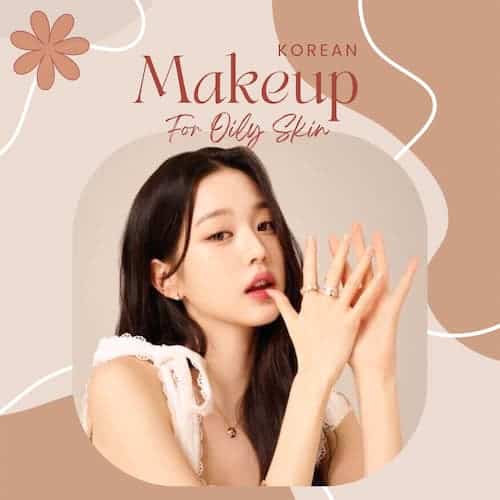 Amazon
Most people think that Amazon is a safe place to buy makeup. Amazon has a lot of rules and keeps a close eye on its vendors. So most things you buy on Amazon will probably be perfect for you.
It has more than 300 million active users, and more than half of the U.S. population uses its website to buy things from millions of sellers worldwide. Amazon has become a go-to place for many people who want to buy beauty products because of how big and famous it is. The site has many effects, reasonable prices, and quick shipping.
Stylevana
Stylevana is an online store that sells the most popular Asian brands and products for skin care and beauty. The company's goal is "to find a style that shows how beautiful you are." Stylevana does this by making its products easy to get.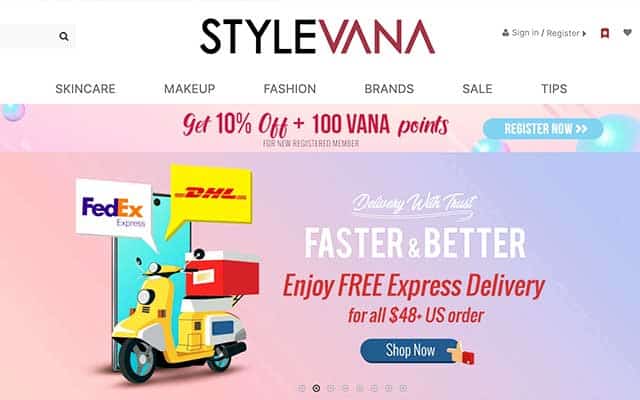 This platform is making a big splash in beauty by bringing beauty fans together worldwide and helping them find the newest products and brands. They sell popular brands like Etude House, Skinfood, and Innisfree at more accessible prices in your wallet.
5 huge benefits of using toners
In a nutshell, toners are usually made to restore your skin's balance and hydration after cleansing. They can also help reduce the look of pores, temporarily tighten skin, and remove oil and dirt naturally.
If you're not sure if you should add toner to your routine, here are five essential things to remember:
Balances your skin after you've cleaned it.
Some cleansers can strip your skin too much as they clean it, which can dry it out. Using a toner after cleansing helps bring your skin back into balance, so it doesn't feel too dry.
Face toners are composed of water and are meant to make your skin feel moist after cleansing. Many of them have extra hydrating ingredients that help the water stay on your skin longer.
It makes your skin feel fresh. 
Additionally, spray-on toner to refresh your skin is a positive way to start (and end) your daily routine. It feels great, and you should give yourself a treat.
It helps to calm your skin.
A plant-based facial toner is a great way to calm your skin and relieve any temporary redness or discomfort.
Used to get rid of oil and makeup. 
Using toners as part of your daily routine can help your skin eliminate dirt and other impurities.
So here we'll talk about the 15 best Korean Toners that can help you and which one you should use if you have dry skin. So, should you add Korean Toner to your daily skincare routine? Choose a toner based on your skin type, and stay away from ones containing alcohol!
You may also like: