Last Updated on December 29, 2022
Bored during your downtime this holiday season? Are you out of K-dramas to watch? Not only do I have the next best thing to recommend, but I have 4! This might sound unconventional, but the content is also a way to travel! I would like to recommend 4 Korean dating shows you should watch now. For when you're in search of some lighthearted drama, these are perfect!
Read Also:
Single's Inferno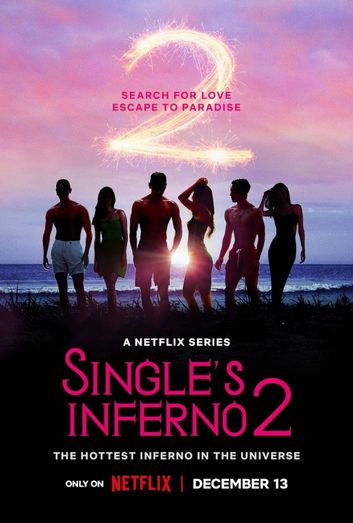 The Netflix dating reality show "Single's Inferno" is one of the "hottest" releases on the platform. Following the "deserted island" concept, the set includes "Hell" and "Heaven" sections. Hell is where women and men hang out together and get to know one another before picking a partner. Couples that match get to spend the night in a luxury hotel cleverly named Paradise Hotel.
With eight episodes, Single's Inferno has become more and more popular over time. Due to the visuals of the participants and the fun challenges, it is a guilty pleasure for many viewers. These are also great alternatives to K-dramas.
The show ranked first in Korea's Netflix rankings and entered the top 10 of the global Netflix platform. With infamous participants with eye-catching looks, the show has become a stepping stone for acting or modeling candidates.
Due to the picturesque environment, the challenges, and the budding relationships, Single's Inferno is a swoon-worthy show with candidates you will love to root for!
Pink Lie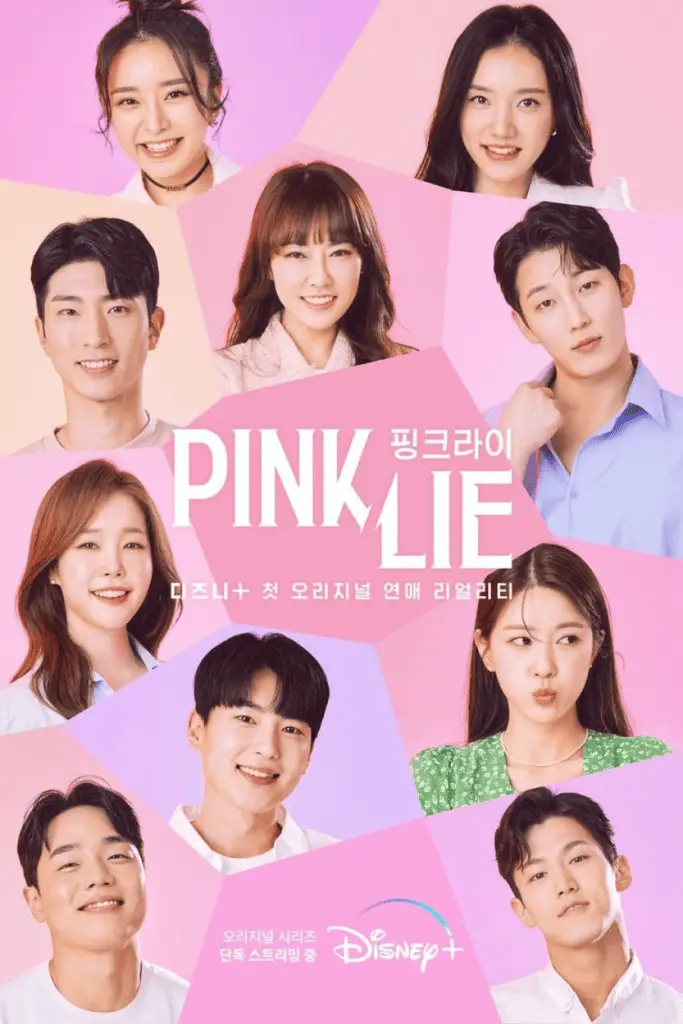 What is the weight of a lie? In the Disney+ reality program Pink Lie, young men and women choose a "lie," a trait about them that they wish to hide, and enter a luxurious house with other good-looking singles. Popular idol Heechul Kim is part of a team of MCs who have fun watching the cast flirt while predicting the final choices.
Available only on Disney+, the program showcases the balance between attraction and other traits and how they can influence the cast's initial feelings for one another.
Pink Lie's cast chooses a "lie" that might change the mind of the person dating them. Every member has one, and they cannot disclose theirs to others. All the cast members live in one space (the Pink House). And whenever a signal pops up, they receive a mission or discover a new change. Often, cast members get nominated and have the opportunity to go to the "room of truth." In that room, they can check the lies of the person of their choice. After the day, each sends a text message to the person they like the most.
Pink Lie is receiving a lot of attention because it is the first "romance reality show" to be released on Disney+.
The show combines the truth that the most important thing about dating is trust and the reality that people sometimes tell a small lie or two to look better or attract attention. As a never before seen concept in Korea, it is a fun show to binge for its roller coaster of emotions!
Love Catcher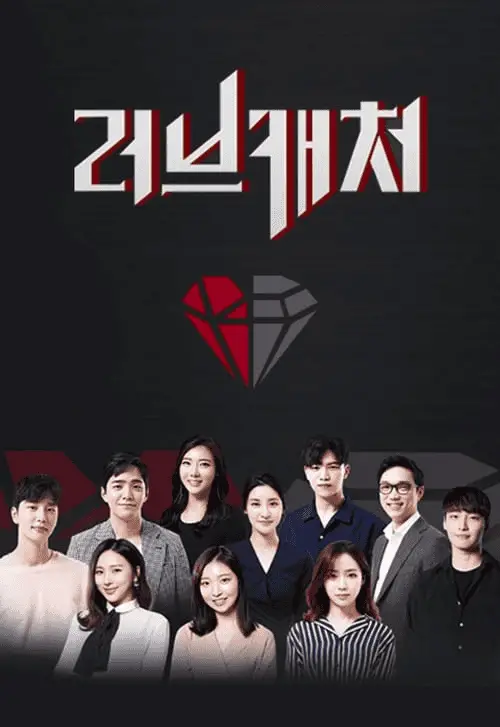 Speaking of roller coasters, this show might be on top of the list for suspense and twists.
10 beautiful men and women spend eight days in the "love mansion," going on dates to decide on their final partner. "Love Catchers" are here to find true love, but "Money Catchers" falsely appeal to the love catchers to win the prize money! Love Catcher is simple and showcases the psychological battle between truth and lies, greed and attraction! This makes for a fascinating love game.
Released for the first time in 2018, the mystery game has gained popularity and is still going strong.
On the last day, members make the final decision on who they want to be with.
If two Love Catchers become a couple, they win true love, but if a Love Catcher couples up with a Money Catcher, the Money Catcher alone wins 50 million Korean won in prize money.
If two Money Catchers couple up, they both lose love and money.
In other words, whether you are a love catcher or a money catcher, you should find a love catcher by any means. Through fun challenges, the show assigns different pairs every day. Couples who win first place can check each other's identity, while another is eliminated. This is why contestants try their best to be popular! On the final day, members have the opportunity to change their identity.
Heart Signal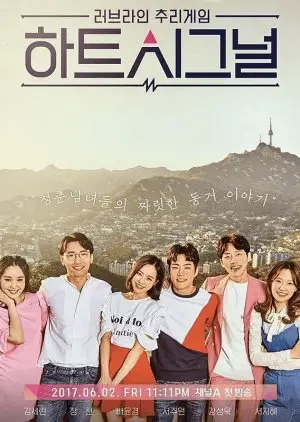 This program is derivated from the Japanese program Terrace House. One of the oldest and most popular reality shows in Korea, Heart Signal also uses a prediction team composed of celebrities and experts who deduce the love connection between cast members. The cast, who moves into the Signal House, spends days like normal, going to work or school. They go home to interact with different people and go on dates, growing their relationships.
The rules of the Signal House are as follows:
contestants must not disclose their age and occupation on the first day of moving in;
cast members can date one person at a time every week;
contestants cannot give direct love confessions to the opposite sex;
Due to these rules, we can witness twists and turns after age and occupation are disclosed. Sometimes, emotions can run high, so be ready!
You should watch these 4 Korean dating shows now running or in reruns. You can access them through the links provided or use websites such as Dramanice. If you are looking for cute moments, intense conversations, and shocking twists, you are in for a treat!
IVK's Top Picks – Day Tours, Tickets, and Travel Activities
Seasonal Picks!😍