The drama is set in the fictional country of Daehoguk (a country with a large lake) and follows the story of characters whose fates are altered by "Hwanhonsul" which changes people's souls. "Hwanhon (환혼)" means changing souls in Korean. As the characters struggle to overcome this and grow, the story becomes a fantasy romance drama. The beautiful locations featured in each episode are so breathtaking that you might find yourself wondering if such places really exist in South Korea. The production team focused a lot of passion on finding and showcasing the stunning locations in Hwanhon. Let's explore South Korea's beautiful locations in Hwanhon.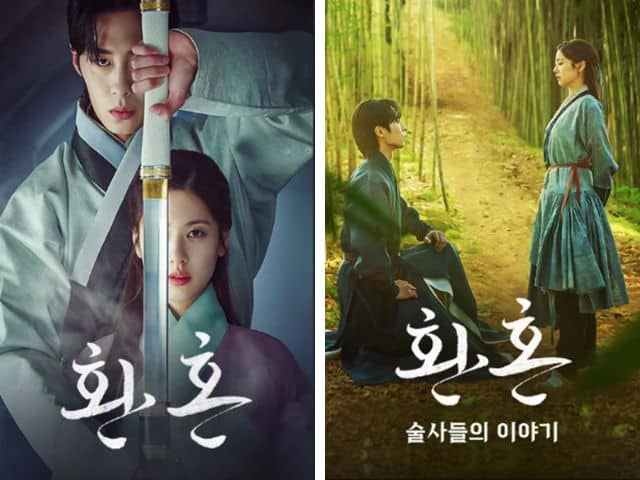 Cast
Lee Jae-wook as Jang-uk
Jung So-min as Mu-deok
Go Youn-jung as Nak-su
Hang Min-hyun as Seo-yul
Read also:
The Best Filming Locations of Alchemy of Soul
Baekundong Garden (Gangjin-gun)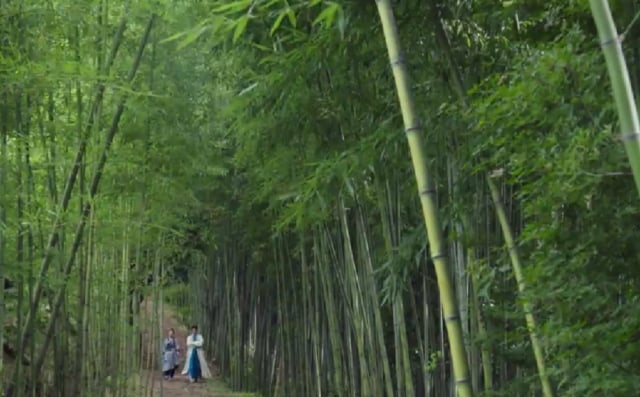 Address: 100-63, Wolla-an-un-gil, Seongjeon-myeon, Gangjin-gun, Jeollanam-do
Admission: Free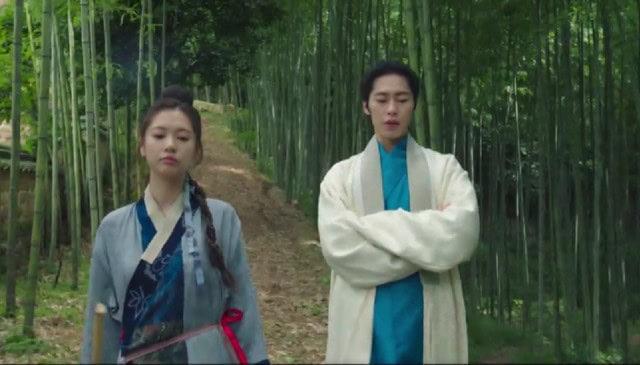 Baekundong Garden was built during the Joseon Dynasty and is named Baekundong, a village where water from Mount Wolchulsan turns into mist and rises as clouds. The place was used as the backdrop for the scene in episode 3, where Jang-uk and Mu-deok travel, and is also featured as the main poster for the drama. It is one of the 12 scenic spots in Baekundong Garden, specifically the Uldangwon Garden. The dense bamboo forest shown in the footage is truly breathtaking.
Nongwoljeong Tourist Site (Hamyang-gun)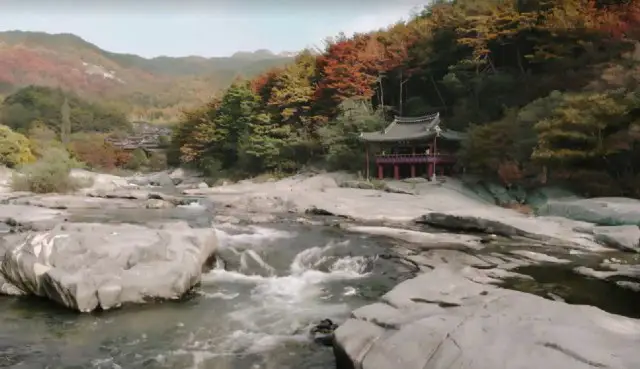 Address: 1472, Wollim-ri, Anui-myeon, Hamyang-gun, Gyeongsangnam-do
Free parking and admission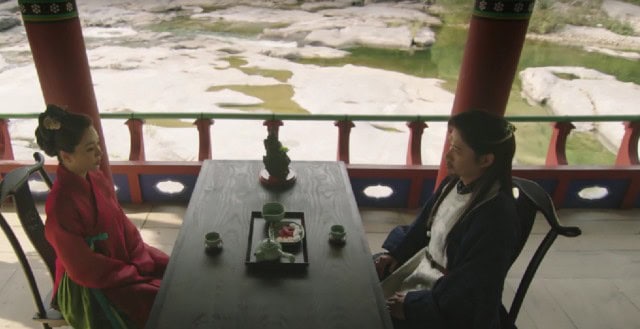 Nongwoljeong is a pavilion in Hamyang-gun, built in the mid-Joseon Dynasty, that was destroyed by fire in 2003 and restored in 2015. The picturesque vista here has given rise to the emergence of restaurants on the opposite side of Nongwoljeong. As the name "Nongwoljeong" translates to "contemplating the moon," it is an enchanting location that conjures images of traditional scholars relishing the views while gazing upon the stream.
Nongwoljeong also boasts well-maintained automobile camping sites with traditional Korean hanok-style cabins, so it might be worth a visit. In the drama, Nongwoljeong serves as the backdrop for scenes featuring Mu-deok and Jang-uk training and Kim Do-ju and Park Jin drinking tea.
Seongheung Sanseong Fortress (Buyeo-gun)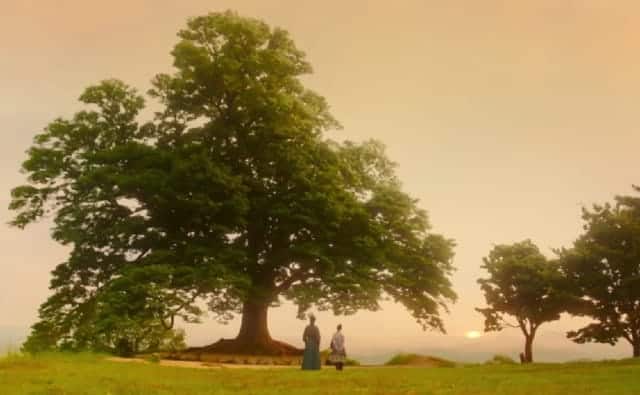 Address: 7-10, Gunsa-ri, Imcheon-myeon, Buyeo-gun, Chungcheongnam-do
Free parking and admission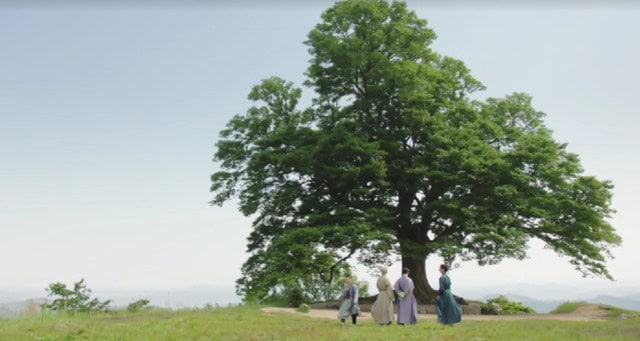 This mountain fortress, also known as Garimseong, is one of the most important fortresses built with earth and stone to defend Buyeo, the capital of the 24th King of the Baekje Dynasty, from enemies. The path to the top of Seongheungsanseong is about 0.27km, a relatively short course. At the top, there is a huge zelkova tree, one of which is called the "love tree." It is called the "love tree" because the branches of the tree are shaped like a heart when half of them are folded back. It is particularly famous as a honeymoon spot because the scenery behind the love tree is particularly beautiful at sunset. In episode 5 of Hwanhon, Jang-uk, Mu-deok, Seo-yul, and Park Dang-gu are all together, so please enjoy.
Yongmeori Coast (Jeju)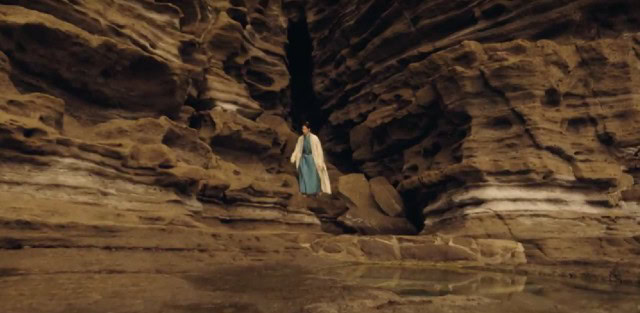 Address: 112-3 Sagye-ri, Andeok-myeon, Seogwipo-si, Jeju-do
Opening Hours: Daily 10:30 – 17:00
Phone: 064-794-2940 (Entrance is prohibited depending on the weather, so be sure to check the phone on the day of the visit)
Admission: Adults 2,000 KRW / Children 1,000 KRW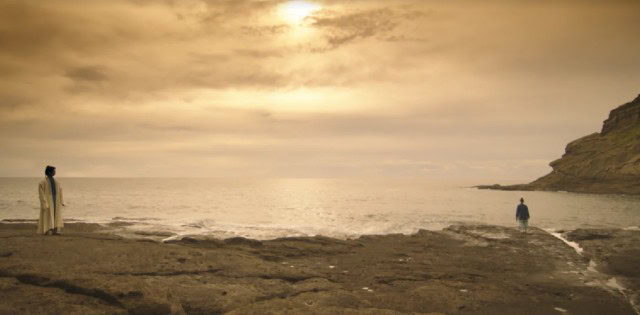 If you follow the seemingly unremarkable path down to the coast, you will discover layers of sedimentary rock that have been accumulating for millions of years, a testament to the majestic grandeur of nature that is awe-inspiring. A must-see location featured in episode 2 of Hwanhon (Alchemy of Souls), where Jang-uk searches for Mu-deok, it is advisable to preview the beauty of this location through video beforehand.
Gweongeumseong Fortress (Seoraksan Mountain)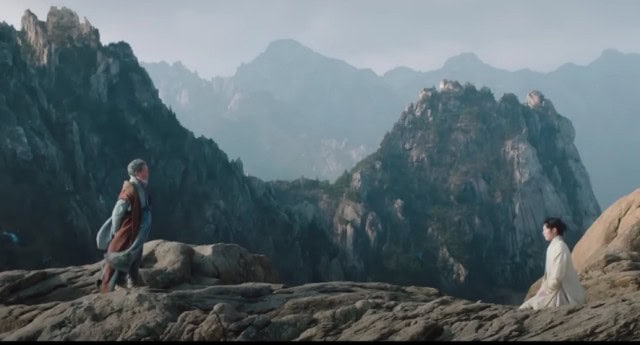 Address: 41 Mountain-dong, Seorak-dong, Sokcho-si, Gangwon-do
Hours: Daily 07:00-17:00 (Autumn season) Cable car hours: Daily 09:00-17:00
Admission: Adults KRW 4,500 / Middle and high school students KRW 2,000 / Elementary school students KRW 1,000
Cable car round trip: Adults KRW 13,000 / Children KRW 9,000
Parking: Small KRW 6,000 / Large KRW 9,000
Starting from Seorak Sogongwon Park, if you take the cable car, you will arrive at Gwongeumseong Fortress, a rock mountain approximately 800 meters above sea level, located on a hill. The rocks of Gwongeumseong are breathtaking, preserving the natural appearance that has been subjected to weathering for many years. In the early part of Episode 1, this is where Hoyeonbeopsa (Jang-uk's teacher) scolds Jang-uk and finishes teaching him.
Naju Image Theme Park (Naju-si)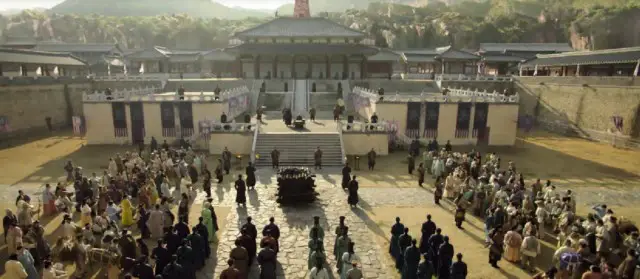 Address: Jumong Set Site, 450 Deokeum-ro Gongsan-myeon Naju-si, Jeollanam-do
Open: 9:00 AM to 5:00 PM
Mondays are closed (except for public holidays).
Admission: 4,000 KRW for adults / 3,000 KRW for teenagers / 2,000 KRW for children
Free Parking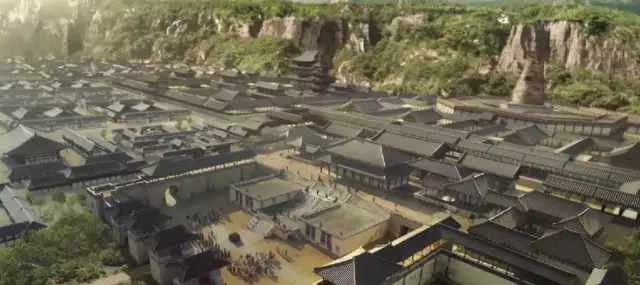 It is the largest image-themed theme park in South Korea, built in Naju-si. It is an open set for drama, and film shoots based on the Three Kingdoms Period.
Gasan Supia (Hamyang-gun)
Address: 105, Hakhadon 2-gil, Gasan-myeon, Chilgok-gun, Gyeongsangbuk-do
Open: Gasan Supia 10:00-18:00 (ticket sales end at 17:00/open year-round) / Supia Art Museum daily 10:00-18:00 (closed on Mondays)
Admission: adults 8,000 KRW / children 6,000 KRW / Art Museum package 12,000 KRW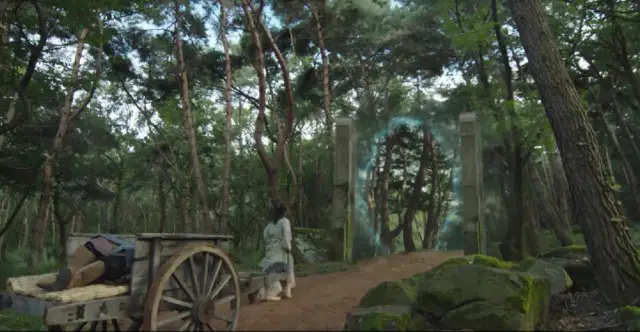 A beautiful place with the largest private garden in the country, where nature, fragrant herb gardens, culture, and art coexist. Following the path around the pond will show two columns emerging from the pine forest. The production team used CG to depict a mystical gate of the forest. This place was filmed here because pine has a special meaning. In Episode 5 of Alchemy of Souls (Hwanhon), Ma's teacher pulls a cart and goes to the forest entrance.
Garden of Morning Calm (Gapyeong-gun)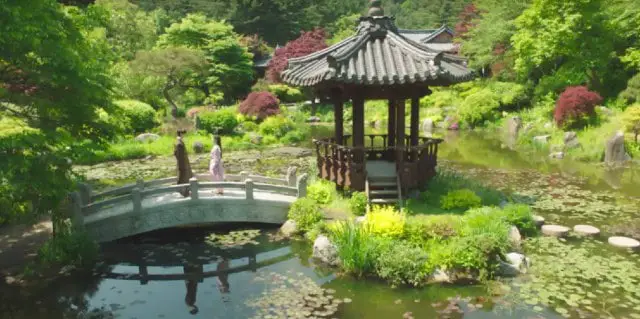 Address: 497, Sumokwon-ro, Sang-myeon, Gapyeong-gun, Gyeonggi-do
Opening hours: 11:00-21:00
Admission: Adults KRW 11,000, Youth KRW 8,500, Children KRW 7,500
In Episode 19 of the drama, Hwanhon (Alchemy of Souls), Seo-yul and Nak-su said their final goodbyes at the Seohwayeon area at the Garden of Morning Calm Arboretum, which was filmed on location. It's one of the famous tourist attractions in Korea with Nami Island.
Seyeonjeong Pavilion (Bogildo Island, Wando-gun)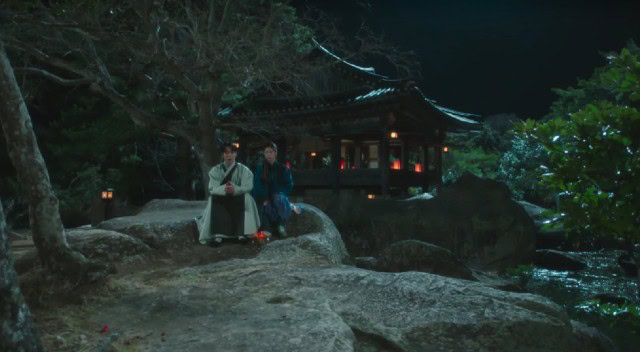 Address: 57 Buwhangil, Bogil-myeon, Wando-gun, Jeollanam-do
Hours: 09:00-16:00 (open year-round)
Admission: Adults 2,000 KRW, Youth/Military 1,500KRW, Children 1,000KRW
During the mid-Joseon period, poet Yoon Seondo was inspired by the natural scenery of Bogildo and stayed to write books and play with nature, building Seyeonjeong. This is where Mu-deok and Jangwoo have a late-night conversation in Episode 10.
Goseokjeong Pavilion (Cheorwon-gun)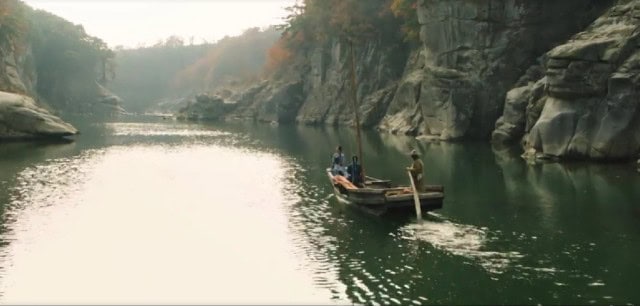 Address: 1825 Taebong-ro, Dongsong-eup, Cheorwon-gun, Gangwon-do
Hours: 11:00 AM to 9:00 PM (Open year-round)
Admission: Free
Tong-Tong Bae boat ride: Adults 6,000 KRW, Children 3,000KRW (Approximately 15 minutes)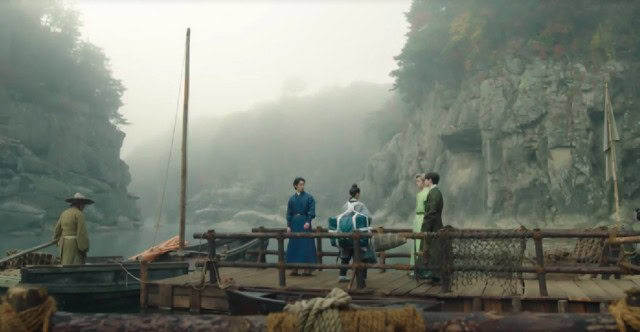 Goseokjeong Pavilion is a geological marvel, featuring basaltic rock formations that were formed from volcanic activity during the mid-Baekje period and later exposed by erosion from the Hantan River. The striking visual of this natural wonder serves as a backdrop for various boat scenes in episodes 4 and 6 of the drama, adding an element of breathtaking beauty to these sequences.
Suok Falls (Goesan-gun)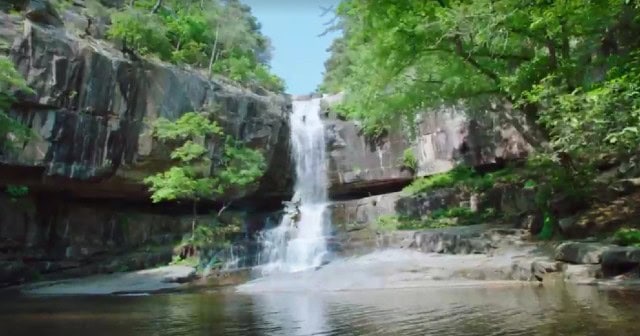 Address: Yeonpung-ri, Yeonpung-myeon, Goesan-gun, Chungcheongbuk-do
Hours: Open year-round
Admission: Free
Upon arriving at the 20m high Suok Falls, one can view the beautiful falls from the octagonal Suokjeong Pavilion under the falls. This location can be seen in episode 1 of the drama where Danggu Dolyeong shoots an arrow under the falls.
Molundae Cliff (Jeongseon-gun)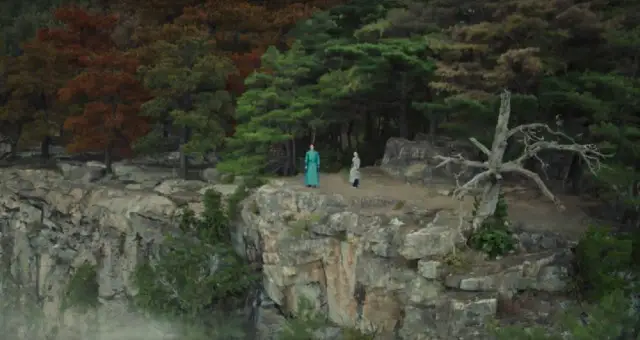 Address: 43 San, Molun-ri, Hwam-myeon, Jeongseon-gun, Gangwon-do
Opening hours: Year-round, open 24 hours
Admission: Free
One of the eight scenic spots of Hwaam, Molundae is a cliff made up of hundreds of rock formations chiseled away over time, with a 500-year-old tree and a large rock that can accommodate 100 people. You can find this place in the scene where Jang-uk and Mu-deok are standing in episode 8.
Taean Padori Sea Cave (Taean-gun)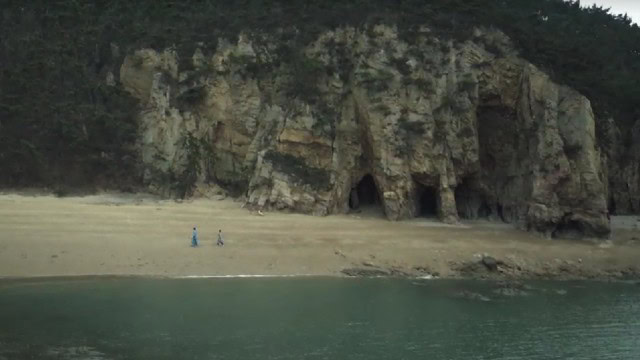 Address: 490-85 Mohangpado-ro, Sowon-myeon, Taean-gun, Chungcheongnam-do
Opening hours: Open year-round
Admission: Free
Located at the end of Padori Beach, this cave can only be accessed at the right time of tide. You can park near the Padori Campsite and walk down the coast to get there. You'll see rocky cliffs with caves under them. If you pass through there, you'll find the Sea Cave. In the last part of episode 7 of Hwaghon (Alchemy of Souls), you can see a scene where Jang-uk gives a stone made of yeumyangok to Mu-deok as a gift.
Pocheon Art Valley (Pocheon-gun)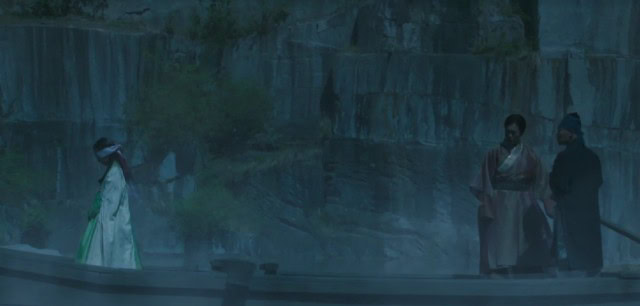 Address: Art Valley-ro 234, Sinbuk-myeon, Pocheon-si, Gyeonggi-do
Hours: Mon-Thu 09:00-19:00 Fri-Sat 09:00-21:00 (closed on the first Tuesday of every month)
Admission: Art Valley: Adults KRW 5,000, Youth/Military KRW 3,000, Children KRW 1,500
Monorail (round trip): Adults KRW 4,500, Youth/MilitaryKRW 3,500, Children KRW 2,500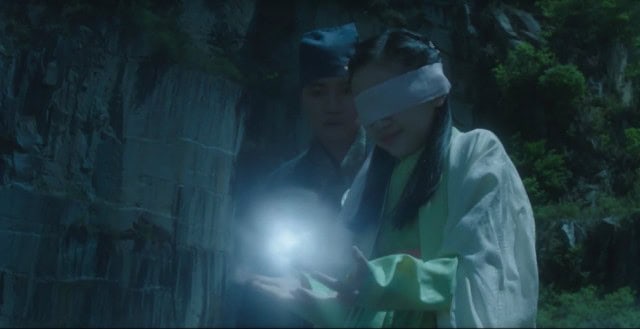 Art Valley in Pocheon is a renowned tourist destination that boasts Cheonju Lake, a body of water created through the excavation of basalt from a quarry and the influx of spring and rainwater into a depression. This pristine lake has served as a filming location for numerous dramas and films, including Hwanhon in episode 19, in which Jin Buyeon, the eldest daughter of Jin Yoyeon, retrieves an icicle.
Ssangsanjae (Gurye-gun)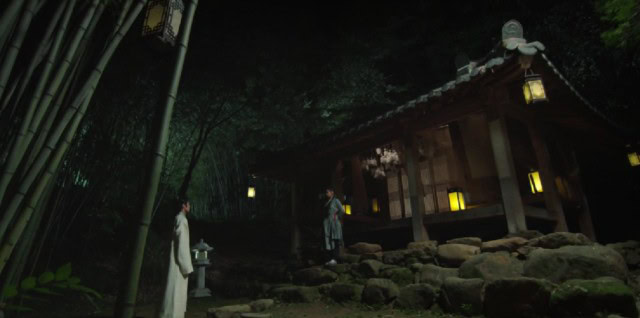 Address: Sadori 632, Masan-myeon, Gurye-gun, Jeollanam-do
Hours: Mon-Thurs 10:00-16:00, Fri-Sat 09:00-21:00 (closed on the first Tuesday of each month)
Fee: Adults 10,000 KRW (includes a drink)
The ancient dwelling, boasting a traditional Korean garden, serves as a hanok guesthouse and is open to visitors. Its popularity has surged as a filming location for the foreign-oriented hanok experience program, "Yoon Stay." A verdant bamboo forest path located behind the management building leads to Hoseojeong, a filming location of the drama.
Kyemyung Hanhakchon Village (Daegu)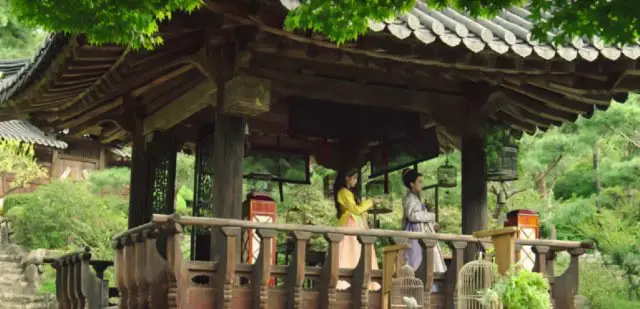 Address: 1095 Dalkubwoldaero, Dalseo-gu, Daegu Metropolitan City, Seongseo Campus
Kyemyung University is renowned for its stunning campus, which has a history of approximately 120 years, having been established by Christian missionaries. The Hanhakchon Village, located within the campus, exudes an atmosphere reminiscent of an ancient palace. The drama "Mr. Sunshine" was also filmed here. The beautiful garden serves as a captivating backdrop, as if from a fairytale, and can be seen throughout the drama.
Mungyeong Seonyudong Valley (Mungyeong-si)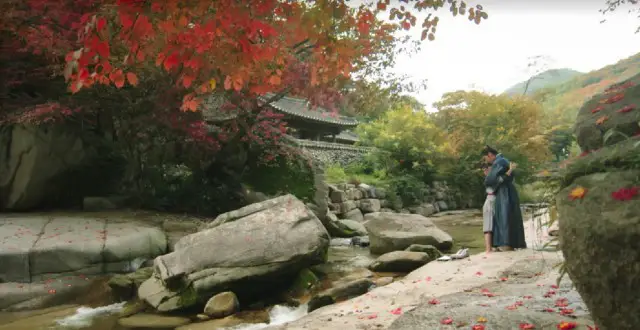 Address: Wanjang-ri, Gaeun-eup, Mungyeong-si, Gyeongsangbuk-do
Opening Hours: Open all year round
Admission: Free
One of the eight scenic wonders of Mungyeong, this is a place where clear water flows between huge rocks, creating a beautiful gorge. This is the location of the hug scene between Mu-deok and Jang-uk in Episode 4 of Hwanhon.
Musucheon Valley (Jeju)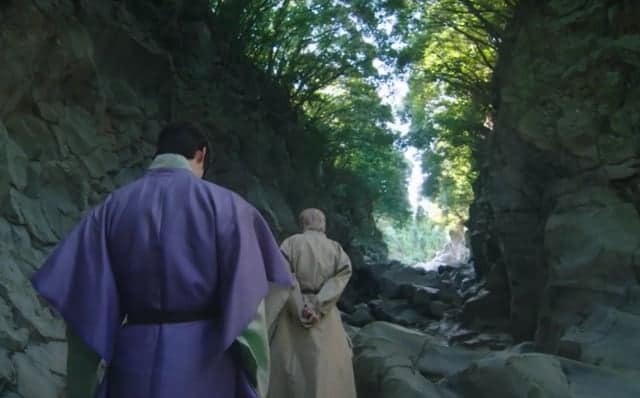 Address: Musucheon-gil, Aewol-eup, Jeju-si, Jeju
Free parking and admission
In the drama Hwanhon (Alchemy of Souls), this isolated valley where Nak-su stayed was said to be so rugged that even echoes couldn't escape. So the production team searched for a similarly rugged location and ended up filming at Jeju Musucheon Valley. Jeju's Musucheon is named for its ability to erase the complex worries of human life. This place is known for its strange rock formations, including metamorphic cliffs and small waterfalls. Scenes of Mu-deok and Jang-uk searching for Danyang Valley in episodes 4 and 5, and Seo-yul and Danggu's journey to find the place for their training in episode 4, were all filmed at Musucheon Valley.
Mungyeong Saejae Open Film Set (Mungyeong-si)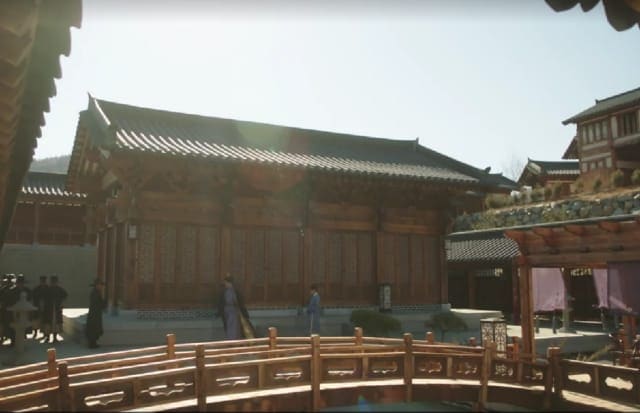 Address: 84-2, Sangcho-ri, Mungyeong-eup, Mungyeong-si, Gyeongsangbuk-do
Opening Hours: 09:30-17:30(March-October) 10:00-17:00(November-February) Closed on January 1st, Seollal, and Chuseok
Admission Fee: Adults 2,000 KRW, Youth/Military 1,000KRW, Children 500KRW
Mungyeong Saejae Open Film Set is a popular filming location for historical dramas in Korea. The scenes at Songrim's Jeongjingak and Training Room were filmed here.
Painter of the Wind Open Film Set (Goesan-gun)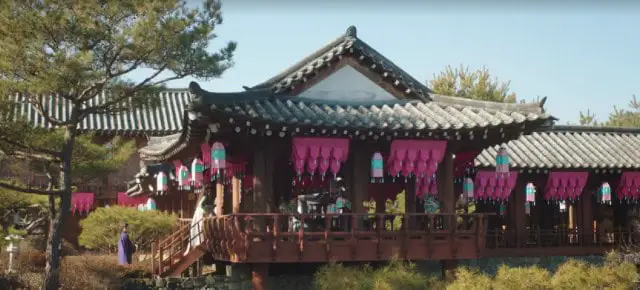 Address: 38-2, Deokpyeong-ri, San, Cheongcheon-myeon, Goesan-gun, Chungcheongbuk-do
In 2008, a set for the drama 'Painter of the Wind' was built in Deokpyeong, which boasts the most beautiful scenery in Goesan, Chungcheongbuk-do. Hwanhon was also filmed here, and this place was used as a filming location for Chwiseonru. Currently, it is not open to the public.