Last Updated on December 14, 2022
You might think of the complicated and well-known multi-step Korean skincare routine when you hear K-beauty or Korean beauty. You might even watch a video or two to learn how to best use a double-cleansing system, how to choose the best essence and serum for your skin concerns, and when to use certain moisturizers. If you're looking for effective and clean Korean skincare, we've put together a list of some of the best 20 Cruelty-Free Korean cosmetic brands and their best sellers that offer both and can help you get a youthful and glowing complexion.
Cruelty-Free Korean Beauty Brands and Their Bestsellers
Korean skincare and cosmetics have grown in popularity over the years. Their innovative products continue to be highly sought-after in our beauty routines. Hence, K-beauty skincare and makeup brands always stick to a key and fundamental beauty standard or philosophy: treat your skin gently and use makeup to make it look healthy and hydrated. Now, it's time to start the Korean skincare journey!
I'm From
I'm From is a well-known Cruelty-Free Korean Beauty Brand that focuses on honesty and making products with no harmful ingredients. It gets its elements from high-quality things found in nature in Korea that doesn't harm the environment.
Source: imfromcosmetic
This brand gives one of its most essential ingredients to a particular set of skin care products. I'm From is committed to using natural and clean ingredients. Its products come in simple packaging and come with a promise that they will work so well that your skin will glow and be healthy. Ginseng, fig, honey, mugwort, and pear lines are essential to the growth of their collection.
Bestsellers of I'm From
This toner is very moisturizing and goes on quickly. With just a few swipes, you can form a barrier over your skin to keep it from drying out and eliminate any dead skin cells. It has 77.78% rice extract, which helps the skin produce collagen and retain water. 
Best for skin that tends to be dry, you will love this toner. But if you don't, you might want to use this when it's cold.
I'm From Vitamin Tree gets its ingredients from Taebaek Mountain. It has a lot of natural vitamins that do a great job of moisturizing and brightening the skin, making it look soft and healthy.
Best for all skin types, such as oily, dehydrated, and sensitive.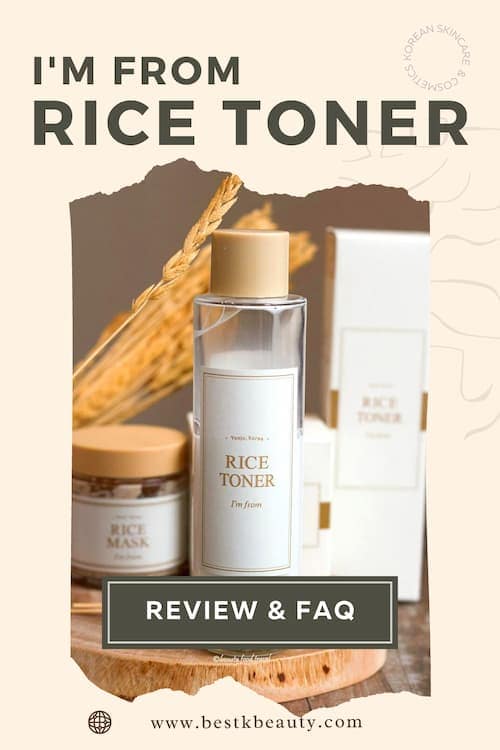 Dear, Klairs
Klairs is a K-beauty brand that claims to be effective, functional, and safe for sensitive skin. It also doesn't test on animals. Using only the essential raw ingredients, their simple line-up gives you everything you need, from cleaning and hydrating to calming and soothing.
Source: kanvasbeauty.com.au
Respect for the Earth's beauty is a big part of the brand's values; the same goes for how they treat the Earth. This brand is vegan and good for the environment. It has toners, creams, masks, cleansing oil, eye creams, and more. "Fundamental Ampule Mist" is their most well-known item.
Bestsellers of Dear, Klairs
Klairs Supple Preparation Facial Toner is a gentle and refreshing toner that does everything from restoring pH balance to removing dulling skin cells without irritating them. It leaves your skin feeling refreshed, hydrated, and bright.
Klairs Midnight Blue Calming Cream is for people with redness, blotchiness, extreme dryness, and irritation. This skin-saving formula is blue and has a light texture. It helps "train" sensitive skin to be less reactive and restores balance, leaving your face smooth, calm, and happy. 
Best for people with sensitive skin.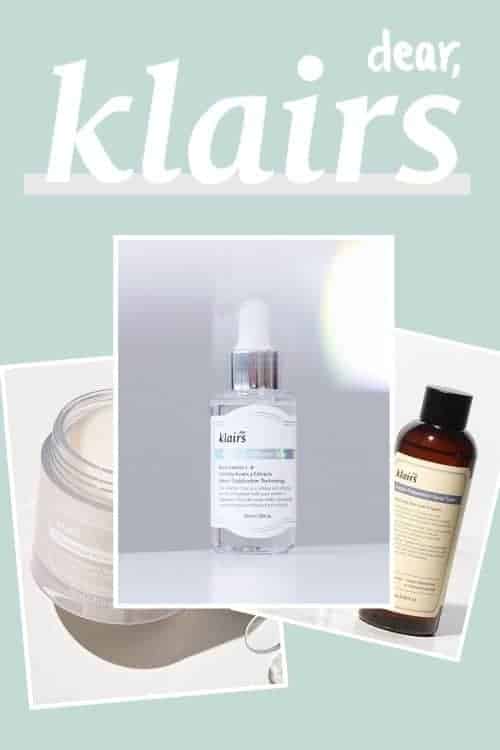 iUNIK
Ideal, Unique, Natural, Ingredients, and Know-How are all words that make up the acronym iUNIK. Their inspiration for making simple but effective skincare comes not only from their love of traditional Korean self-care and atopic herbal medicine but also from the fact that they know people want clean cosmetics that work and don't cost a fortune. 
Source: iunikcos
This K-beauty brand uses natural ingredients and only gets the elements they need. It leaves out any extras that don't best represent minimalism or their values and standards of high quality, effectiveness, and safety. This helps them make products that reflect simplicity as their slogan.
Bestsellers of iUNIK
The iUNIK Centella Calming Gel Cream is a light, refreshing gel-cream for sensitive skin or has problems. 70% Centella Asiatica and Tea Tree calms, clears, and evens your skin tone.
Use the iUNIK Calendula Complete Cleansing Oil to give your skin a deep clean and moisture. With 94% mild plant oils, this cleanser cleans deep inside your pores to remove makeup, dirt, and other impurities, leaving your skin clean and hydrated.
Best for all skin types, especially skin that has problems with dryness and spots.
Purito
Purito uses the Korean word for "soil" and the English term for "cleanse." Whether you use their Pure Vitamin C serum, DermaHA-3 serum, or Centella line, your skin will send you a thank-you note. As you may have noticed, their Centella line, like most South Korean skincare lines, will calm and hydrate your skin. It works well with most skin types. 
Source: k-beautyskin.com
They are one of K-beauty's brands that cares a lot about ethics and the environment. All its products are made with natural ingredients and packaged with recycled materials. With less packaging, they can use the money they economized to buy better ingredients.
Bestsellers of Purito
This serum makes the skin look younger by making its barrier stronger. It has crucial Centella ingredients that help repair a damaged skin barrier and calm skin that has been irritated. The Centella Asiatica Extract and Panthenol help soothe the skin and stop it from getting worse. 
Best for sensitive and dry skin.
Centella Asiatica Extract component is one of the most popular ingredients for soothing the skin, and for a good reason. Researchers have found that it can help wounds heal, and another study found that at a concentration of 5%, it increased the skin's moisture level and reduced inflammation. The moisturizing formula melts right away on the skin, making it easy to spread in an even layer.
Best for dry or maybe even standard skin types. For oily or even combination skin, the finish will be too much.
COSRX
Cosrx was made after 15 years of work in the Korean cosmetics business. The company's founder, Sang Hun Jun, was already a well-known e-commerce business owner. But his interest in skin care wasn't just seen as a way to make money. Because Jun has had trouble with his skin since he was young, most skincare products on the market didn't work well for him.
Source: theindustry.beauty
Several news outlets called it a "game-changer." It is one of the "sprinkling" K-beauty skincare companies to make waves in the Western industry. A statement from Corsx says, "Our ideas about beauty have always been in tune with how our customers live. We offer the best ways to take care of skin problems."
Bestsellers of Cosrx
Made with BHA, AHA, mineral water, and botanical ingredients that help clean the skin, it will help you get that desired porcelain finish. This Cosrx toner aims to calm, refresh, and soften the skin by disposing of dead skin cells and leftover makeup.
Best for oily and acne-prone skin.
The Salicylic Acid Daily Gentle Cleanser is an excellent first step to cleaning your pores of pollution and dirt. It can help you eliminate any contaminations that may have built up during the day. This Cosrx cleanser gently gets rid of excess sebum and fights acne and other skin problems at the same time.
Best for oily or acne-prone skin to treat and heal acne and problems related to acne.
Isntree
This brand was made to look like "an island with a clean and pure environment." Not only do they honestly label all of their ingredients, but Isntree also uses eco-friendly packaging and donates and volunteers for good causes. They have skin care products for oily, dry, combination, acne-prone, and aging skin. 
Source: IsntreeGlobal
Isntree is a green beauty brand that uses only safe, high-quality, and toxin-free ingredients. Their products work well for all types of skin, especially for sensitive skin. Also, most of their skincare is reasonably priced, making it even easier to take care of your skin.
Bestsellers of Isntree
The ISNTREE Hyaluronic Acid Water Essence will strengthen the skin's natural barrier to give you deeply hydrated, plump skin that looks young. This water essence, which has 8 different types of hyaluronic acid, deeply nourishes and firms the skin. 
The ISNTREE Real Mugwort Clay Mask will help reduce excess sebum, clean the pores, exfoliate for smooth skin, and add moisture. This clay mask also will eliminate dead skin and draw out dirt. It is appropriate for all skin types and improves the skin's texture.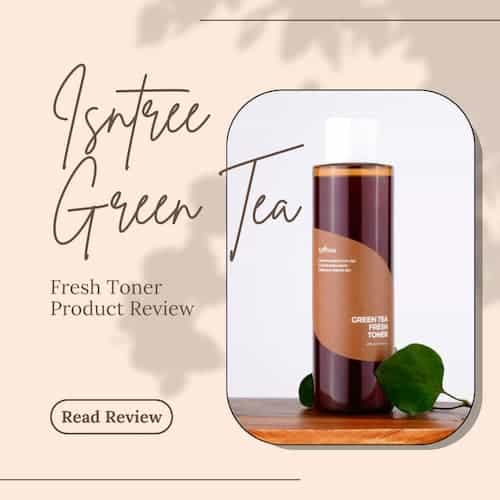 TONYMOLY
Born in Seoul in 2006, Tony Moly quickly became a household name in South Korea and is becoming increasingly well-known worldwide. Tony Moly is the leader in innovative skincare products that are made with different kinds of unique ingredients and come in cute packaging. Each Tony Moly sheet mask changes the way people think about K-beauty.
Source: tonymolyusofficial
Tony Moly "puts style into packaging." It gets the attention of K-beauty and skincare fans worldwide right away. Tony Moly started the K-beauty trend that has taken the cosmetics world by storm. They are dedicated to improving their beauty formula to help your skin.
Bestsellers of TONYMOLY
The I'm Real Sheet Mask (Set of 2) from TONYMOLY adds powerful ingredients to your skin. You can choose from 14 options, such as lemon, aloe, tomato, and makgeolli.
These are three-layer pulp sheets that are filled with natural ingredients and soaked in essences that are rich in vitamins and minerals. Each contains a mix of Vitamin C, aloe, avocado extracts, and other elements to treat skin problems and keep the skin well-hydrated.
Best for skin that needs to be hydrated.
This product is a 3-step system for getting rid of blackheads. The essential ingredient is witch hazel, a natural astringent that shrinks pores. It also has peppermint, sage, and tea tree oil, which cleans and cools the skin.
Best for blackheads on noses.
Glow Recipe
Glow Recipe is a K-beauty-inspired brand that makes natural, fruit-powered skincare to help bring out your inner glow. All its products are genuine and don't harm animals, so you can simultaneously look and feel good. With watermelon PHA+BHA toners, plum serums with hyaluronic acid, and avocado sleeping eye masks with retinol, it's easy to see why so many people love this brand.
Source: womensweekly.com.sg
Glow Recipe, which is also about natural beauty, creates products with high-quality ingredients like fruit extract high in antioxidants. Some ingredients in their serums, creams, and masks are watermelon, avocado, and banana.
Bestsellers of Glow Recipe
The Watermelon Glow Niacinamide Dew drops result from the brand's ability to bridge the gap between skincare and makeup. This silky, non-sticky gel serum makes all skin types look brighter. Its Vitamin C encapsulation technology treats and prevents dark spots without harsh irritation over time.
Papaya enzymes are a gentle exfoliant that helps break down and get rid of dead skin cells, improving skin tone and texture. It helps to soften and smooth the top layer of skin. Afterward, it will look healthy and glowy.
CLE Cosmetics
This brand is for modern people, not just because it uses modern technology. Their skincare and makeup are curated, sourced, and focused on the latest K-Beauty tech, which supports a minimalist approach to packaging and skincare/makeup routine. This brand is great if you want a simple way or are just starting with K-Beauty.
Source: CLE cosmetics
CLE started because its founders wanted to make products that were not only technologically advanced but also thought of in a modern way. Each product in the line is made to feel like a ritual and to help everyday women take care of themselves as they try to show their power and sensuality in the most authentic way possible.
Bestsellers of CLE Cosmetics
This Color Control & Change Cream (CCC Cream) is a primer and foundation that can be applied for many different makeup purposes. Moisturizes for a dewy look, light coverage that can be built up, and SPF 50 protection.
Best for cosmetics lovers that don't want to wear much makeup.
This cushioned, compact highlighter has pearl powder and a moisturizing essence that gives high points of the face a subtle but bright sheen. The texture feels like a cloud and absorbs quickly into the puff applicator, which is made to spread the highlighter evenly for a long-lasting glow that doesn't mess up makeup already set.
Beauty of Joseon
BEAUTY OF JOSEON is a Korean brand known for its luxurious and pampering Dynasty Cream. They put their hearts into making the best skincare routine for women in their 20s to 40s. BEAUTY OF JOSEON is a modern take on the royal beauty of women in the highest classes of Korea's Joseon Dynasty. It was inspired by the beauty of the women in those classes. 
Source: yesstyle.com
With all-Korean skin care products, the K-beauty brand brings out the natural beauty of one's skin by improving its overall condition and fixing problems like roughness, dryness, and a dull skin tone. That's why BEAUTY OF JOSEON's line of skin care products includes the Ginseng Serum, Dynasty Cream, Bubble Toner, and more products that people want. 
Bestsellers of Beauty of Joseon
With new packaging, Beauty of Joseon's Repair Serum is now called Revive Serum: Ginseng + Snail Mucin. It still has the same great ingredients to nourish dull skin, though. This luxurious, silky serum is full of traditional Korean herbal ingredients (called "hanbang") that will help your skin look better. 
Best for skin types include dry or normal, and a combination of both.
Honey extract, ceramide, and squalane lock in moisture without making the skin oily and help calm the skin. These ingredients help even out the skin's texture and boost collagen production, which gives the skin a healthy glow.
Best for sensitive skin and helps strengthen the moisture barrier so skin stays hydrated for longer.
By Wishtrend
By Wishtrend is a high-functioning skincare brand that started by listening to what people worldwide had to say about their skin. To make skincare products that work, they focus on leaving out harmful ingredients and putting together ingredients that work well together.
Source: ByWishtrend
According to their website, Wishtrend is starting #pawpromise #wishcrueltyfree to raise awareness about cruelty-free among "wish trenders" and share the journey with people outside of the Wishtrend community. Wishtrend wants to be where people can find cruelty-free skincare and stay in touch with people, brands, products, and communities with the same goal.
Bestsellers of By Wishtrend
The By Wishtrend Pure Vitamin C 21.5% is a well-made serum that combines the results of scientifically studied ingredients that work together to give the skin antioxidants and UV protection while reducing the effects of sun damage and scarring. It provides the skin with a beautiful glow, and the formula is non-sticky and easy to wear daily. 
Best for acne-prone, dull, or dry skin.
To get sensitive skin back in balance, it must be soothed, and its barrier must be fixed. This is why they made the CeraBalance formula. Cera-barrier Soothing Ampoule has a light, milky cloud texture that soaks in quickly and doesn't leave behind any sticky residue. It is the perfect ampoule to use daily and at night to hydrate, repair, and nourish the skin.
Best for acne-prone skin.
Kaja Beauty
K-beauty is easy, fun, and new, and Kaja's style is no different. This cruelty-free makeup line is made for everyone and can be used on the go. You'll love their cute and sassy packaging, but the clinically-tested formulas will make you reach for them daily. Ask the over 1.7 million people who follow them on TikTok or the beauty editors at Allure, who often rave about the line. And speaking of the magazine, the 2019 Allure Best of Beauty award went to the Kaja Beauty Bento.
Source: kajabeauty.com
MBX (MemeBox), a Korean cosmetics startup, owns several K-Beauty brands, including Kaja. Kaja, whose name in Korean means "let's go," came to life in 2018 with the help of Sephora. It was the first K-Beauty line at the beauty warehouse. The cruelty-free collection is easy to buy for people who like cute and kind things, and its light, shimmery formulas have gotten a lot of attention.
Bestsellers of Kaja Beauty
The new Love Swipe collection is sure to make you fall in love. This velvety, air-whipped lip mousse that comes in a heart-shaped package deserves a bigger pout! There are five cute shades to choose from. Unlike other velvet lip products, it has a glossy finish right after you put it on. Still, when you smudge it, the finish becomes velvet, so you can try out two different textures.
Best for: This light lip mousse comes in shades suitable for light, neutral to dark skins.
The Heart Melter from KAJA is a creamy lip and cheek duo that can be used for a natural wash of color and is very easy to blend. These creamy lip and cheek colors can be used in many different ways. They come in cute stacks of two colors that you can combine or build up.
Best for literally everyone.
Krave Beauty
Krave Beauty, in addition to being vegan and cruelty-free, also seeks to disrupt the "quick fashion" industry. This brand is committed to challenging the fast-paced beauty industry to encourage people to calm down and rethink their approach to skincare. Their products are also vegan and do not conduct animal testing. The founders of the company were inspired by the beauty guru Liah Yoo.
Source: kravebeauty.com
It was started in 2017 by YouTuber Liah Yoo. It sells essential skincare products, like daily cleansers, moisturizers, exfoliators, serums, and makeup removers. Instead of using all the "fast skincare," the team wants people to get in touch with what their skin needs without all the confusion. Their products are made in South Korea and are made to be easy to use.
Best sellers of Krave K-beauty
Amazon
First, Kale is full of vitamin C, which helps make collagen, a protein that keeps skin firm. It's also a great source of antioxidants, which protect your skin from being damaged by free radicals. Second, it has a lot of vitamin A, which is excellent for your skin and helps healthy cell growth on the outside and inside.
GBR is a serum that helps heal and smooth skin. It feels creamy and calms signs of sensitivity without leaving a greasy residue. Great Barrier Relief repairs damage to the skin barrier caused by environmental aggressors. 
Then I Met You
Sixteen awards have been given to the skincare line Then I Met You. The Korean philosophy of Jeong served as an inspiration for this idea. Jeong encourages being purposeful, generous, and authentic in any and all things. Many magazines, including Allure, Glossy, PopSugar, Refinery29, Forbes, Vox, and Vogue, have written about the brand. 
Source: glamourmagazine.co.uk
"Everything we make is thought up and made from scratch to make your skincare routine and experience different. We pushed the limits of what's possible by putting a decade of testing, personal experience, and feedback from the community into every product." said the Then I Met You brand.
Bestsellers of Then I Met You
Massage this sorbet-soft oil cleanser into your skin as the first step of your double cleansing routine. It contains anti-aging antioxidants, skin-nourishing essential fatty acids, and antioxidant-rich vitamin E to help dissolve oil-based impurities like sunscreen, makeup, and excess sebum.
Best for everyone, no matter what age. The brand has products for all kinds of skin, and the prices are fair for the quality you get.
This hydrating lip mask contains honeydew, which is juicy and full of antioxidants, squalane, naturally moisturizing, and honey, which will give lips a warm hug. At the same time, the right amount of lactic acid exfoliates lips slowly and gently, making them soft and comfortable.
Best for everyone, no matter how old they are.
Benton
Benton sells a wide range of cruelty-free Korean skincare products, such as sunscreens, masks, and serums. All of these products are made with natural ingredients that were gathered ethically. This K-beauty skincare brand got its name from the movie The Curious Case of Benjamin Button, which is about a man who looks younger as he ages.
Source: skinlibrary.co.uk
Benton promotes clean and green beauty by making eco-friendly, vegan, and cruelty-free products to give you a youthful look with good outcomes. The brand tries to put health first by using only natural ingredients and natural preservatives, so even people with sensitive skin can use their products.
Bestsellers of Benton
This Korean toner is called Benton Snail Bee High Content Skin. Korean toners, and Asian toners in general, are meant to hydrate the skin and make it ready to absorb other skincare products better. Snail Bee High Content Skin is made for sensitive skin. It says it will make skin whiter and get rid of wrinkles.
Best for all types of skin.
This toner contains ingredients that are good for your skin, like aloe and salicylic acid. It hydrates your skin and prepares it for the next step in your routine: putting on skincare products.
Sweet Chef
Sweet Chef is a vegan and leaping Bunny-certified cruelty-free skincare line made with vitamins and vegetables that are good for your skin. It was made by the same people who made Glow Recipe. This set of all-natural skin care items was designed to be combined in any way that works best for you.
Source: sweetchefskincare.com
Sweet Chef got inspiration from all things fresh, healthy, and all-natural. Whether in the form of green juice or a salad loaded with protein, eating vegetables is a great way to nourish your body and skin while also purging harmful toxins. Made in Korea and inspired by the popular K-Beauty trend of layering serums, or "double-serum," the brand launched with three different plant and vitamin Serum Shots and selfie-ready Fresh Pressed Sheet Masks. They now have a wide range of veggie and vitamin-packed products.
Bestsellers of Sweet Chef
The moisturizer with superfoods that your skin wants. For happy, healthy skin, it's all about the Superfood + Vitamins Moisture Boost. Beet, which tightens pores, Kale, which moisturizes; and Ginger, which brightens, are mixed with Vitamins A, B, and C to make skin look and feel softer, smoother, and more awake. With this magical, deliciously whipped, powerful moisturizer, your skin will be hydrated, fed, and glowing.
Best for sensitive & dry skin.
This multitasking, oil-free moisturizer with vitamin C will hydrate, brighten, and smooth your skin. This lightweight moisturizer will leave your skin bright, even-toned, and smooth. It has antioxidant-rich Ginger, vitamin C, and turmeric, as well as soothing aloe water and hydrating hyaluronic acid.
Best for combination and oily skin types.
Touch in Sol
Touch in Sol is a relatively new Korean makeup and skincare brand that makes high-quality, innovative, affordable products. This is also the K-beauty brand that is growing fastest in Australia and becoming more and more famous in the US. It is now sold at many online stores, such as ASOS, Cult Beauty, and Feel Unique. The UK can now finally join in.
Source: flip.shop
This K-beauty brand was started by Sean Lim, who was inspired by a positive message and a cheeky attitude. Lim saw that people spent hours in cosmetic stores trying out different products. Hence, Touch in SOL combines new ideas in K-beauty with American pop culture to make a line of makeup products that are fun and different. 
Bestsellers of Touch in Sol
This light formula covers smooth skin evenly and leaves it looking perfect and glowing, whether going to the grocery store or the red carpet. Apply an even coat to your face after you moisturize and before you put on makeup to make the perfect base for long-lasting, color-enhancing makeup.
Pretty Filter Icy Sherbet Primer will keep your looks in place and calm. When you put this gel primer on, it immediately cools and hydrates your skin, making it ready for makeup. Their formula doesn't have silicones or oils; it has a technology that locks in moisture and makes your skin feel smooth as silk.
I Dew Care (or MBX K-Beauty)
I Dew Care is the latest K-Beauty line by MBX. When the brand came out in 2019, its goal was to be "the most amusement and effective skincare experience ever." This brand line is seen as the next generation of skincare because I Dew Care is all about making effective and fun products.
Source: mfulinara.com
The products in this line have been clinically tested to show that they work. If you want less severe (but still helpful) skin care, this line has it.
Bestsellers of I Dew Care
A body scrub that removes dead skin without breaking down the skin's barrier. Bring your exfoliating game to the next level with a scrub that feels like a smoothie and smells like a recharge. It comes in a 5.99-ounce (170-gram) tub.
Best for: It works well on all skin types, dehydrated skin, and skin that gets irritated easily. Both men and women can use it if they want a nourishing body scrub that makes their skin feel smooth and silky.
Skincare is enjoyable. I Dew Care comes up with fun recipes that work. K-beauty makes her, him, them, and everyone smile. All three products have Heartleaf Extract, which calms the skin, and other "power greens," which give your skin an extra boost.
Best for: teens and young adults in their early 20s.
Sioris
Sioris stresses how important it is to respect seasonal harvests to ensure that their ingredients are as fresh and compelling as possible. Some components will change from season to season, which is unique to the brand.
Source: pinterest.com.au
This Cruelty-Free Korean Beauty Brand thinks that clean, natural ingredients, like stems, roots, grains, fruits, flowers, and leaves, grown with care through all four seasons, are the best ways to get healthy skin. Because of this, brand owners work hard to ensure that all of the seasonal ingredients used in their skin care products are fresh and completed within a year.
Bestsellers of Sioris
The Sioris, My Soft Grain Scrub, is a new exfoliator that makes skin look and feels cleaner and smoother. It is fresh, gentle, and very effective. My Soft Grain Scrub is also made with brown rice flour and bishop's weed, which help control excess oil and large pores.
Best for all types of skin, even dry or sensitive.
If you're looking for a product that does more than one thing for your skin, like a toner, mist, and serum, all in one, this is it! This lovely 3-in-1 mist is made with all-natural ingredients and organic fruit water. Plus, the bright orange oil layer is full of good oils for your skin, like macadamia, sunflower, and jojoba seed oils, which keep your skin soft and hydrated.
Best for: Combination, oily, dry, prone to acne, sensitive, and dry skin.
Peach & Lily
The Peach & Lily Collection is one of the top Cruelty-Free Korean Beauty Brands with high-quality skincare products inspired by Korean beauty rituals. There are no irritating chemicals or synthetic fragrances in this collection. Their skin care products are expertly formulated with effective ingredients in clinical trials.
Source: peachandlily.com
Through their products, you can achieve your best glowing skin. The beauty brand is one of the best in Korean beauty, but it goes beyond the standard by being vegan, cruelty-free, and toxin-free. From serums, cleansers, and creams to masks, you'll be spoiled for choice with their selection. Whatever your skin concern, skin struggle, or skin goal, they want to provide you with the knowledge and Korean skincare products you need to achieve your best and healthy skin.
Bestsellers of Peach & Lily
Translucent, supple, and glowing skin that looks crystal smooth and healthy is possible when the skin is adequately hydrated and free of inflammation and free radical damage. Peach extract, niacinamide, East Asian mountain yam, madecassoside, peptides, and hyaluronic acid combine to create a groundbreaking cocktail that helps to noticeably hydrate, relax, brighten, and firm the skin.
Best for dry, normal, oily skin, or a mix of both.
This professional-level wash-off mask exfoliates, smooths, and gently retextures skin. If your pores are clogged, have rough spots, or have bumps, this mask will help. What happens? Fine lines and wrinkles are much less noticeable, and the texture is much smoother. 
Best for all types, even those with sensitive skin.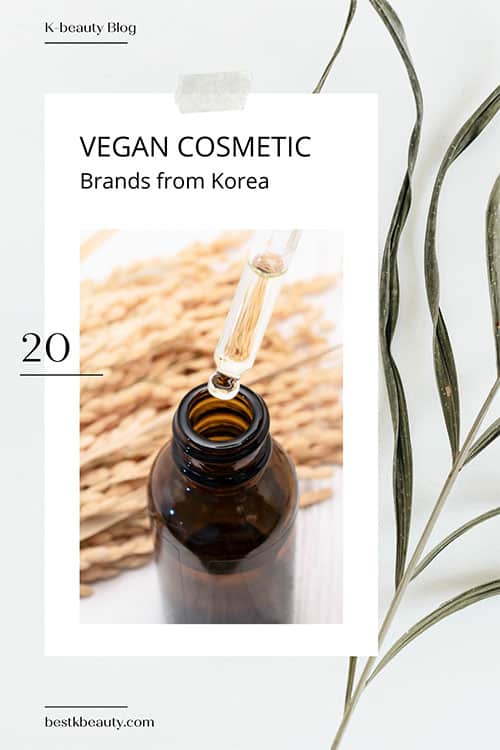 Experts in the beauty world talk a lot about Cruelty-Free Korean Beauty Brands because they are new, work well, and use natural ingredients. Korean beauty is also known for its customized, often lengthy, product layering routines that give the skin many benefits over time in a gentle way.
Natural ingredients and new skincare technologies are used in Cruelty-Free Korean Beauty Brands to heal and change your skin from the inside out. Korean beauty philosophy doesn't believe in using harsh chemicals to make short-term changes because these changes can have significant adverse effects in the middle and long term.
So, these are the best Cruelty-Free Korean Beauty Brands and their bestsellers that skin bloggers love. If you find someone with skin like yours, you should take that as a sign to get their advice immediately. Make sure to look at their work as well.