Discover the things to do in Itaewon and the top restaurants here!
When visiting Seoul, Itaewon district is a must-go. With its foreigner-friendly atmosphere, it promises to deliver a culturally vibrant and pleasant trip. It is famous for its cosmopolitan dining and nightlife, and the vast activities here keep tourists and locals coming for more.

Before we go further, if you have to carry your luggage during your visit to Itaewon, I recommend you to use the official subway luggage storage in Itaewon station. Or you can find many other options HERE.
Things to Do in Itaewon
Hosting an array of different cuisines from all over the globe, the restaurants are unlike any you can find. Whilst the bars and shopping experience takes the level of fun up a notch, the list of activities in Itaewon continues to grow as tourists all over the world visit this charming neighborhood.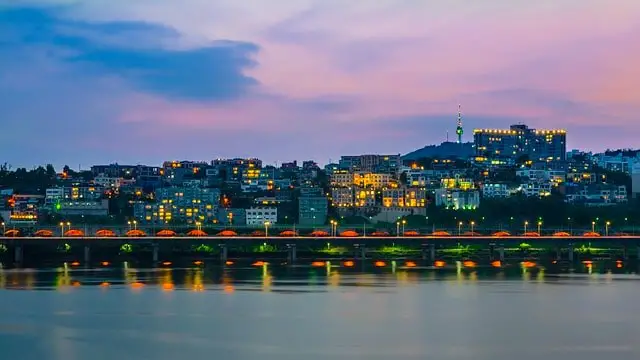 Leeum Museum
The Itaewon district displays the best of both worlds, by being tech-savvy, alongside upholding a vintage aspect. The 'Leeum, Samsung Museum of Art' is a great example. Divided into two sections, the first section is for those who wish to learn about the Korean heritage – calligraphy, paintings, and cultural jewelry. Whilst the second building represents the contemporary art created by Korean and international artists alike.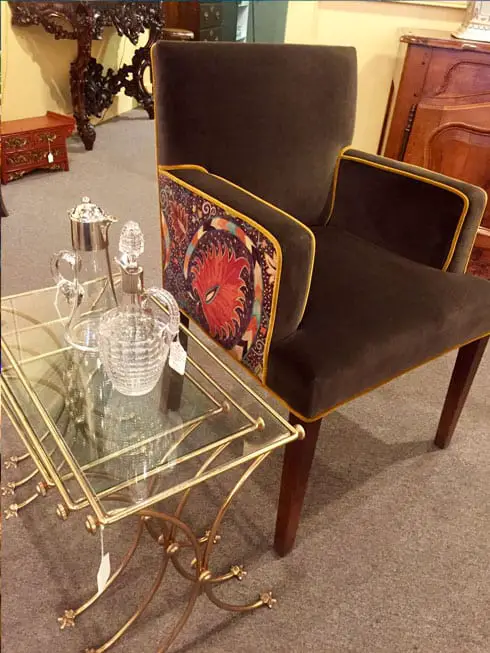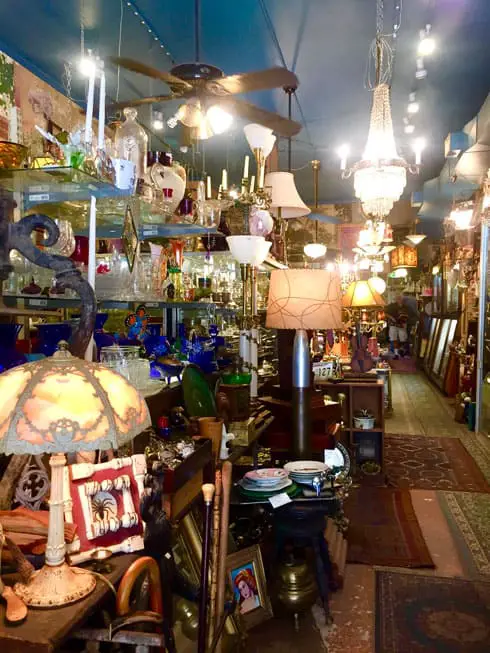 Antique Street
Wish for a trip down memory lane instead? The 'Itaewon Antique Street' is the place to go. In the 1960s, the soldiers used to sell their things before returning to their homeland. Thereby, making many Asian and European goods available for tourists as well as locals today. If you enjoy shopping in antique shops, then you must visit the antique stores lining this street.
Create Perfume
Itaewon is a hub for everything unique. So in case you're wondering what to do in Itaewon, trying something new like making your own fragrance at G.N. Perfume Studio, is the answer to your question. Providing visitors with the unique ability to make their own fragrance from scratch, this is a place unlike any other. With 150 perfume bases and about 20 natural flavors, this is the moment for you to make a scent, made by you, for your loved ones. A one of a kind gift indeed.
Best Restaurants in Itaewon
Korean barbecue – Maple Tree House Seoul
No vacation is complete without devouring delicacies that tantalize your taste buds. With many delicious cuisines to deliver, you must add the Maple Tree House in Itaewon to your to-go list. For fusion Korean cuisine or the ever-tasty Korean barbecue, 'Maple Tree House, Seoul' is the restaurant to book your table in. Offering meat of the highest quality, and food of supreme standard, all things on the menu are must-haves. But the Korean Beef (locally called Hanu) takes the cake as it is cut in thin strips, and grilled tenderly on your table.
The 'Two-Plus, Itaewon' is another Korean barbecue favorite restaurant. Though a bit heavy on the pocket, it truly delivers with its' Korean Hanu Beef. Also highly appropriate for big groups, it wouldn't feel much on the pocket if you're going Dutch (pro-tip!).
Halal food
Appealing to tourists from all backgrounds and cultures, Seoul has become increasingly popular with Itaewon halal food. Muslims have a wide array of options when making food choices. The 'Eid' restaurant offering halal Korean food often tops the list, with its authentic Korean cuisine, with halal ingredients – so that Muslims do not lose out on a true Korean experience. The 'Kervan Turkish Restaurant' is another famous choice, for halal Turkish cuisine in Korea. Head here for more of Halal restaurants in Seoul. 
Nightlife
Walking around Itaewon at night, one might wonder if they are in Korea. The streets are filled with expats and foreigners living in Korea. The nightlife brings out all people of all ages, gender, and nationalities simply because there is something for everyone. If you are interested in going to clubs, we recommend you get the Pub Crawls. You can get access to 3 bars, 10 clubs, and a drink for 25,000 won. Here are some hot places to visit as well.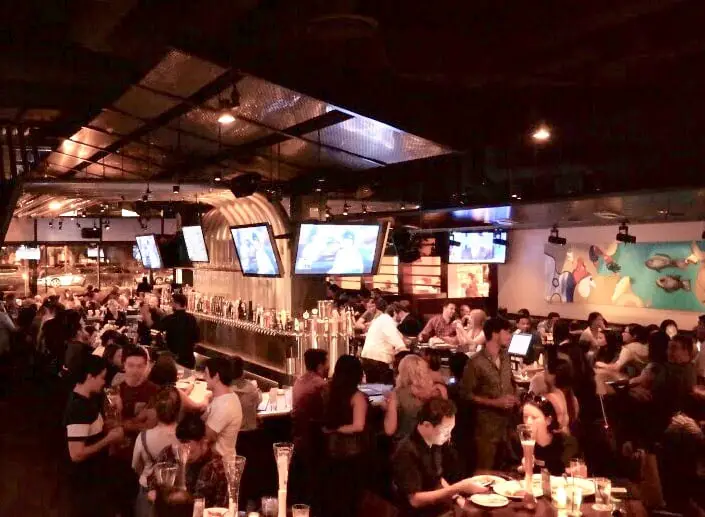 Soap Seoul
Unique as the name sounds, Soap Seoul club is one of the biggest underground clubs in Itaewon. Top music lovers love this place as they have different music every night depending on the headliners or theme. With a capacity of 400 people, Soap Seoul is the lead club to go to.
Address: 14-9, Bogwang-ro 60-gil, Yongsan-gu | B1, Seoul 04406, South Korea
Open: Thursday-Saturday
All That Jazz
Opened for over 40 years, All That Jazz is the first and leading jazz club in Itaewon. It's night time concerts and performances are enjoyed by a nice dinner meal or simply accompanied by a glass of wine. Admission is 10,000 won and you can stay as long as you want. Live music is played from 6: 30 p.m. Sunday through Thursday, and 7:00 p.m. on Friday and Saturdays.
Address : All That Jazz, 3F 112-4 Itaewondong, Yongsangu, Seoul, Korea
Open: Monday-Sunday
Beton Brut: Concrete Bar
Beton Brut is the French term for 'raw concrete.' Just like the name the bar is in a rough warehouse-like concrete building, bringing techno music to the next level. The raw atmosphere has art up on the walls from local artists and undoubtedly the best techno and raving club in Itaewon.
Address: 17, Bogwang-ro 60-gil, Yongsan-gu | Basement, Seoul 04406, South Korea
Open: Tuesday- Sunday 7:00 PM- 3:00 AM
Planning to visit Itaewon soon? Now it's the time to make that checklist for things to do in Itaewon. Do not hold out on anything you may desire. Ask, and you shall certainly receive for Itaewon is a treat for tourists.
Safe travels!
You may also like