One of the purposes of traveling abroad is to encounter and experience different cultures of other countries. So if you are planning a trip to Korea, knowing the official Korean holidays makes the travel more enjoyable. Plan your next trip to experience traditional Korean customs and ceremonies at the same time.
However, there are always ups and downs. Please check the tips between the lines to enjoy the holidays in Korea. We want you to avoid having difficulty finding an open holiday restaurant with your starving stomach.

Let's find out about the official Korean holidays in 2022!
South Korea will have 12 legal holidays in 2022. In addition to that, there are two elections for the president and local governments. So South Korea will have 14 official holidays in 2022.
※ Substitute holidays are designated for this Chuseok and Hangeul Day.
New Year's Day (Saturday, January 1)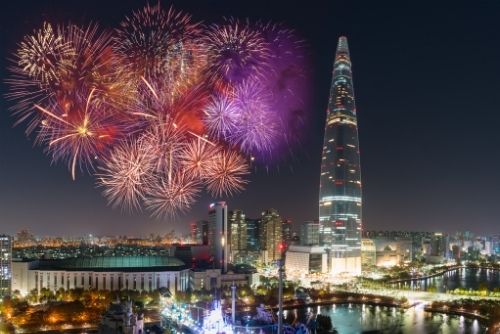 Like most countries in the world, Koreans celebrate New Year's Day.  The ceremony starts on the evening of December 31 in many places, and the most famous place to celebrate is Jonggak.
Especially, they made a large stage in front of the city hall(the Seoul Plaza) and had a big concert to celebrate New Year's Day, and at 00:00 of January 1st, they rang the Bosingak bell in Jonggak 33 times to pray for the prosperity and happiness of the country and the people.
※ Tip: If you are looking for something low-key. It will be crowded near the Seoul city hall and Jonggak area. The government extends the end-time of buses and subways during the new year so it'll be a little difficult to take public transportation. Instead, it might be better to go to the nearby pubs to enjoy the anniversary to avoid the crowds. 
After that, they set off the firecrackers at COEX and Lotte World Tower in Seoul. And many Koreans also go to the top of the mountain or beach to see the first sunrise of the year.
Because of the Coronavirus pandemic, Bosingak Ringing Ceremony was canceled in 2021. I hope we can get together and hear the hopeful ringing on January 1, 2022.
Attractions Recommendation
As things stand, it's almost impossible to predict the future if we can enjoy New Year's festivals in 2022. So I wrote this part using my previous experiences before the pandemic.
Coex New Year's Fireworks Countdown
Annually Coex holds fireworks to count down the new year! Come celebrate the past and welcome the new at the Coex Fireworks countdown. I strongly recommend taking the subway to get there to avoid traffic jams. Because the Seoul subway runs late on New Year's Day, and it's convenient as well.
Check out if Jamsil Lotte World operates the New Year's Countdown Firework. They did it in 2018, and it was awesome. But in 2019, they held Lotte World Tower Firework Festival on May 4h.
First Sunrise at Gyeongpo Beach
After the countdown in Seoul, you can take a bus ride to Gyeongpo Beach, the eastern part of Gangwon-do, to see the fireworks and the first sunrise of the new year. (Online Travel Agencies operate shared bus services)
Say your prayers as the sun rises across the vast ocean for the new year. If you are in Busan, Homigot is the best place to enjoy the sunrise.
---
Seollal – Lunar New Year's Day (January 31 – February 2)
Seollal (Tue, Feb 1, 2022) is one of the most famous and important Korean holidays including Chuseok. Usually, Koreans traditionally think Seollal is more important than January 1st because of its long history. So, family members who live apart in many places get together and thank their ancestors and celebrate the lunar new year's day with various Korean traditional foods.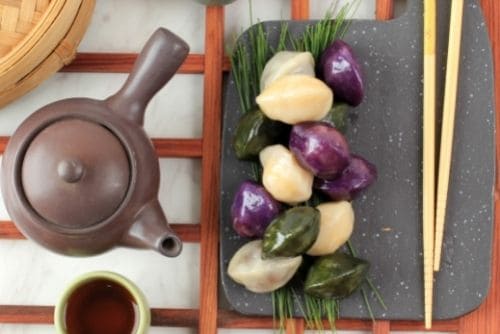 Attractions Recommendation
Seoul Palaces
Check out Gyeongbokgung Palace, Changdeokgung Palace, Deoksugung Palace, Changgyeonggung Palace, and Gyeonghuigung Palace during Seollal. Moreover, admission is free on Seollal, and you can take pictures wearing hanboks, a traditional Korean dress.
Hangang Ferry Cruise
The Ferry Cruise in the Hangang river will host a special fireworks cruise on the day of Seollal. The cruise ride will be about 70 minutes, and there will be fireworks only one time. Make sure you get there early to join the fireworks cruise. For more details, head here. 
※ Tip: Usually, they don't open shops and restaurants during the holiday season. It would be better to check the open restaurants before the holidays start. I recommend you not to exit from Seoul. Many people move to their hometown, and the traffic jam outside Seoul is significant. Enjoy the quiet Seoul during the holidays with our other article about surviving a big holiday in Korea.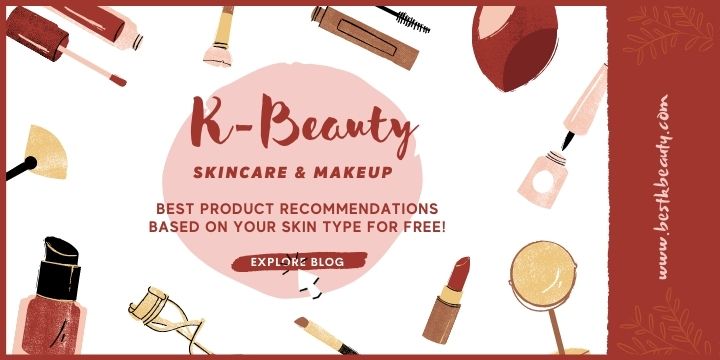 ---
Independence Movement Day (Tuesday, March 1)
Korean people commemorate the anniversary of Korea's declaration of independence by announcing the Declaration of Independence against Japanese colonial rule on March 1, 1919.

Many Koreans visit the Independence Hall of Korea on the day to remember the numerous patriots who willingly died for Korea's independence from Japan.
Korea's Presidential Election (Wednesday, March 9)
The 2022 South Korean presidential election is scheduled for March 9. Koreans will choose the next president of South Korea after Moon Jai-In.
---
Children's Day (Thursday, May 5)
Children's Day is designated to show love for children. Various events to commemorate Children's Day are held throughout the country, including parks, theme parks, and public institutions.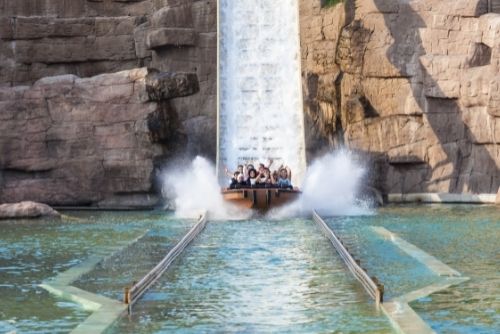 Places worth visiting on Children's Day include Seoul Lotte World and Children's Grand Park, Yongin Everland in Gyeonggi-do, and Seoul Grand Park (Seoul Land theme park) in Gwacheon. It is also recommended to visit a Children's Day Event hosted by a local public institution, where you can enjoy it for free.
If you don't want to visit the crowded places
Theme parks on Children's Day could be hell for parents. If you don't want to spend your holiday in line waiting for rides, but you want to spend a memorable day with your kids, take a look at the places below.
Buk Seoul Museum of Art
Check out the Buk Seoul Museum of Art to see performances, puppet shows, and do hands-on activities. 
Seoul Baekje Museum
Seoul Baekje Museum will also be open on Children's day for film screening, painting, hands-on activities, and more.
Dongdaemun Design Plaza (DDP)
The DDP will also host a fun music party for children, have hands-on activities, and display exhibitions.
---
Buddha's Birthday (Monday, May 8)
The first 8th day of April in the Lunar calendar is Buddha's birthday and it's designated as a national holiday in 1975 in Korea. If you want to know the history of Korean Buddhism and how to celebrate it, read our article History and Celebration of Buddha's Birthday in Korea.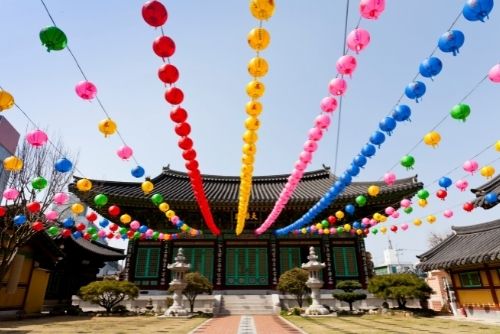 We can't miss the day because people hang a lot of colorful lamps following the streets to celebrate Buddha's birthday. It makes awesome scenery.
Many Buddhists also visit temples on the day, and temples serve a delicious lunch, Bibimbap, for free!
Attractions Recommendation
Head to a nearby temple to celebrate this holiday. For example, there is a famous Bongeunsa temple in the Gangnam area, and the Jogyesa temple is close to Insadong. In addition, the festivities are celebrated differently in each temple some might have Korean traditional games, and some might have lantern making and performances.
Local Elections (Wednesday, June 1)
Local elections to select local council members and heads of local governments, regional council members, regional government heads, and superintendents of education to be held throughout the Republic of Korea will be held on June 1, 2022.
---
Memorial Day (Monday, June 6)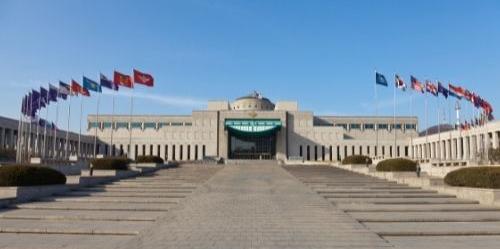 A day commemorating the spirit and devotion of the war dead to protect the country. So, many people visit The Seoul National Cemetry and The War Memorial of Korea to remember the Patriots and the importance of Peace. Head here for more things to do in Itaewon after visiting The War Memorial of Korea. 
Tip: Bars and pubs don't open on Memorial Day.
---
Liberation Day (Monday, August 15)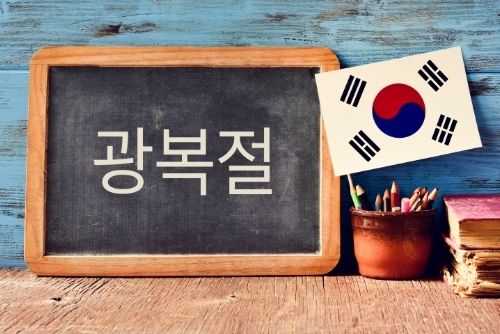 Liberation Day commemorates the liberation of Korea from Japan on August 15, 1945, and also celebrates the establishment of the Republic of Korea on August 15, 1948.

---
Chuseok (September 9 – 12)
One of the biggest public holidays in Korea to thank God for the crops of the year. In 2022, Chuseok is on Saturday, September 10, and 12 (Monday) is the substitute holiday.
Literally, Chuseok means a night with the biggest moon in Autumn.  So, people pray for their wishes to the moon and do a lot of traditional ceremonies like 'Ganggang-suweol-rae', 'Juibul-nori', etc.  You can find many ceremonies to participate in during the holidays.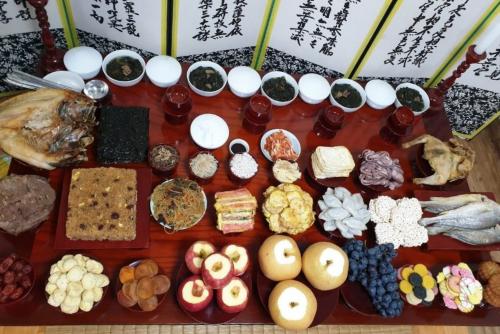 Attractions Recommendation
Gyeongbok Palace
Gyeongbok Palace is open on Chuseok and it will also be free. Try on a hanbok and take pictures there. Because various performances and traditional activities will be held there and near Gwanghwamun square.
Namsangol Hanok Village
Go to the Namsangol Hanok Village to experience Korean rice cakes called Songpyeon. You can also see traditional Korean tightrope performances and Taekwondo and be part of other traditional Korean activities.
National Museum of Korea
The National Museum of Korea has a beautiful garden and it is one of the most visited art museums in the world. You can learn about the history and culture of Korea and see the important artifacts of the past.
War Memorial of Korea
The War Memorial of Korea is great because they have a children's museum and big airplanes out on the field. It's a fun educational experience for the whole family. 
Tip: Like Seollal, they don't open the shops and restaurants either during the holiday season and avoid visiting outside of Seoul. Read another article about how you can survive on a big holiday in Korea.
---
National Foundation Day (Monday, October 3)
It celebrates the legendary foundation of Gojoseon and the god-Dangun, a person who was believed to establish the first nation, Gojoseon in Korea in B.C. 2333. 
It's a three-day weekend because Gaecheonjeol (National Foundation Day) in 2022 is Monday.
---
Hangul Day (Sunday, Oct 9 – Substitute holiday Oct 10)
Hangul Day in 2020 is Sunday, and October 10 is a substitute holiday.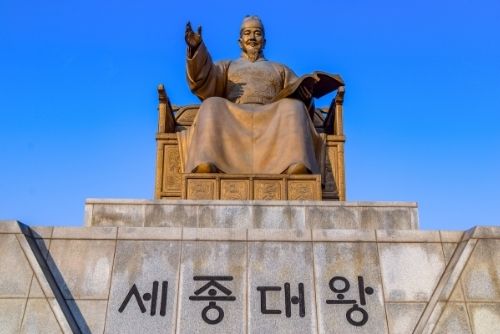 Before Hangul, people used Chinese characters to read and write in Korea, and it was too hard to learn for ordinary people.  So King Sejong in the Chosun dynasty created Hangeul to help those people can read and write easily.
Subsequently, South Korea is one of the countries that have a low illiteracy rate. It's the day to celebrate the creation of Hangul.
To learn more about Hangul, check the article Hangul The Korean Alphabet, History, and Importance.
Attractions Recommendation
Foreigners and visitors of Korea can participate in the annual Hangeul essay writing contest at Yonsei University. 
---
Christmas (December 25)
You know Christmas, right? 🙂 However, it's more like a day for lovers than one for a family gathering in Korea.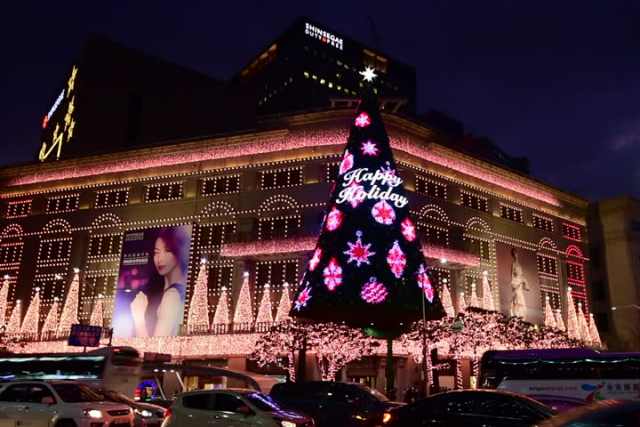 You can check out our post on Things to do in Winter in Korea for more information about the best places to visit during the Christmas season. Or check out the best ski resorts to enjoy the winter of Korea.
We hope you can find a good holiday season for your trip and enjoy real Korea!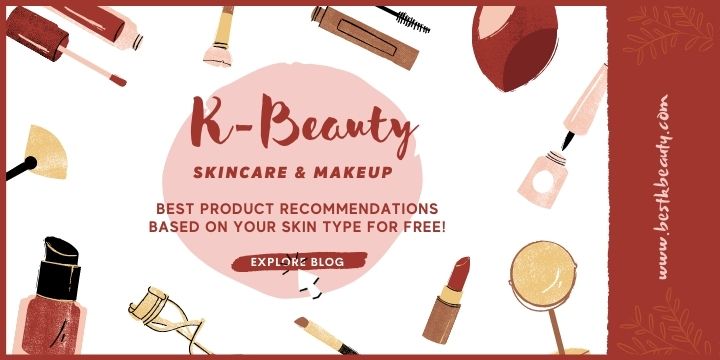 You may also like: